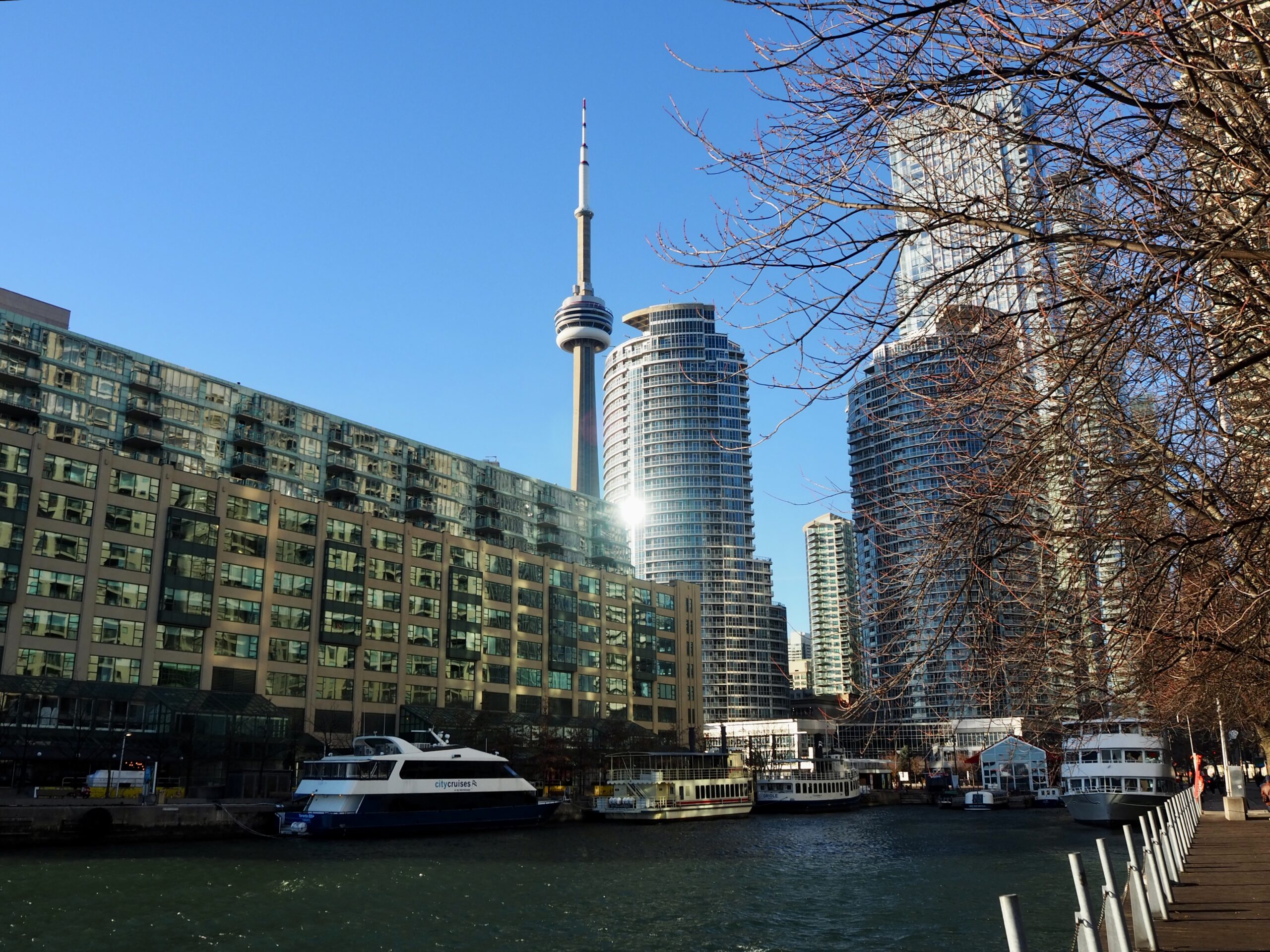 Weekend Trip to Toronto | Canada
12 December 2022
I was very lucky to get a job pretty quickly when I landed in Canada back in October. Luckier still that as soon as I got the job, I was offered the chance of a weekend trip to Toronto over in Ontario. While my role is remote, the company does have a Canadian office in Toronto, so they offered all the remote staff flights & accommodation to come to the city for their end-of-year party. And of course, I wanted to make the most of the free trip by extending for extra nights so I could explore Toronto for the first time! I ended up going for 4 nights, but the first full day was spent at work and the party, leaving me 3 more days for my sightseeing.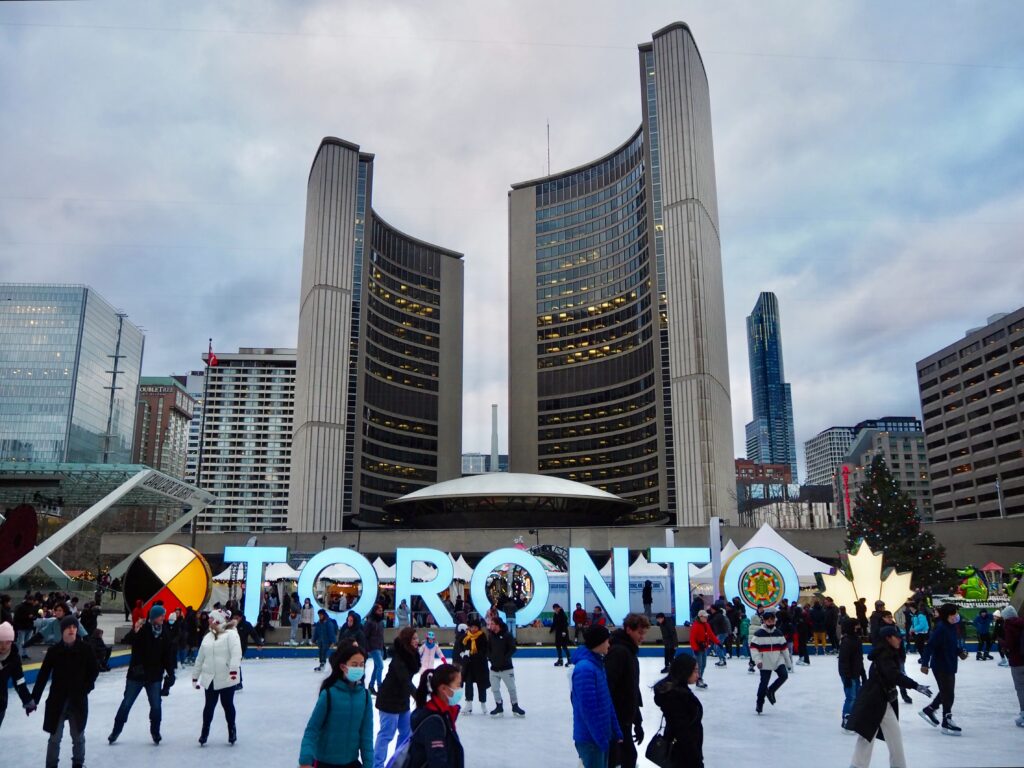 Day One
Royal Ontario Museum
For the first full day of my weekend trip to Toronto, I had to start by checking out of my work-provided accommodation and taking my bag to the place I'd booked the extra nights. I had chosen a small guesthouse near the Yorkville area of the city. I would have just walked the 40 minutes from one to the other, but it was pouring rain when I stepped outside! Combined with a heavier-than-planned weekend bag, I lasted about 10 minutes before hopping on the subway instead.
Since it was a pretty wet morning, after dropping off my bag, I visited the Royal Ontario Museum. It was only a short walk away, with a late breakfast & coffee stop along the way. The museum was ideal for a weekend trip to Toronto in winter when the weather isn't the best. The place is huge and has exhibits on all sorts of topics. There was a whole floor on natural history and another on world cultures, plus various special exhibits. I was a little disappointed that the First Nations exhibit was closed – they're trying to improve it as part of their reconciliation efforts. But that would have been the display most specific to Canada and what I want to learn about while here.
However, there was a really interesting art exhibit, Being Legendary, by Kent Monkman. Together the artworks tell the story of Indigenous people through his gender-fluid alter ego. I thought it was a unique collection of pieces, many of them very moving. I also really like the ROM Immortal room, which is a short, artistic film with a voiceover narration. It's hard to explain what it's about, but the video is also online, so you don't have to fly to Toronto to see it!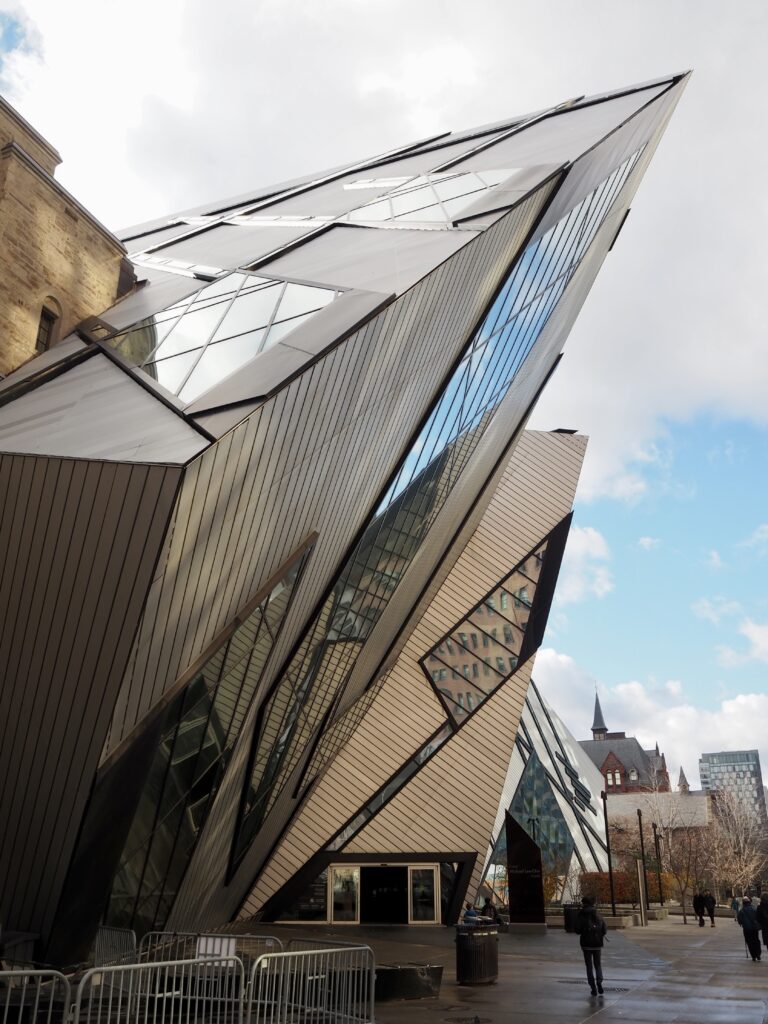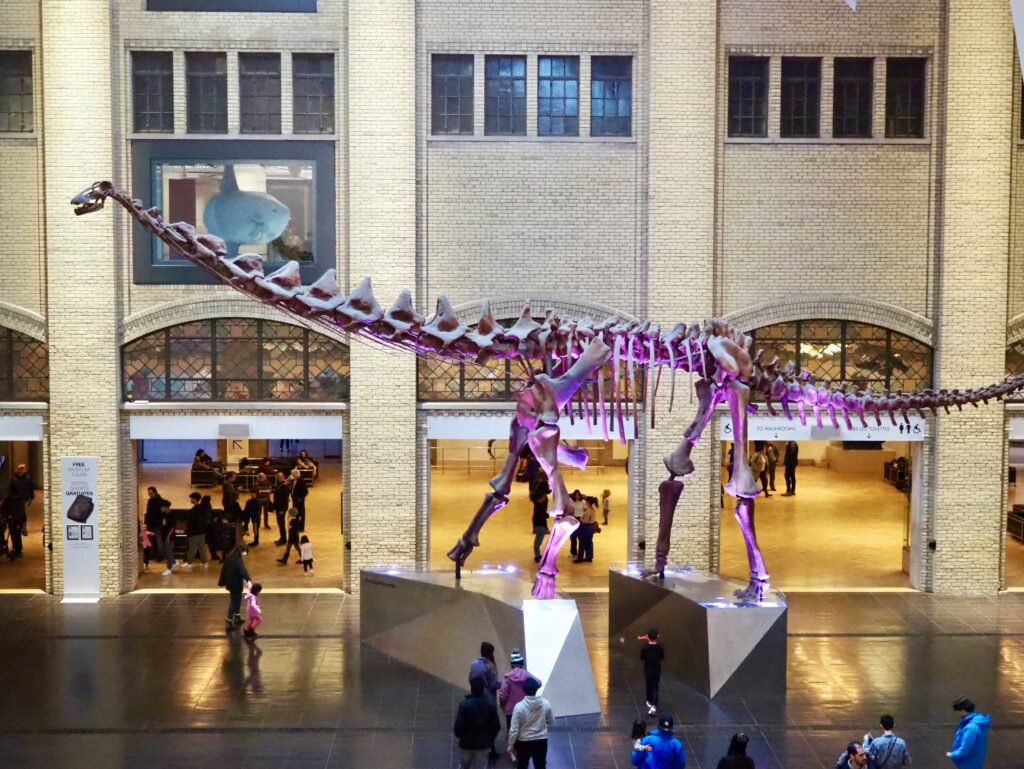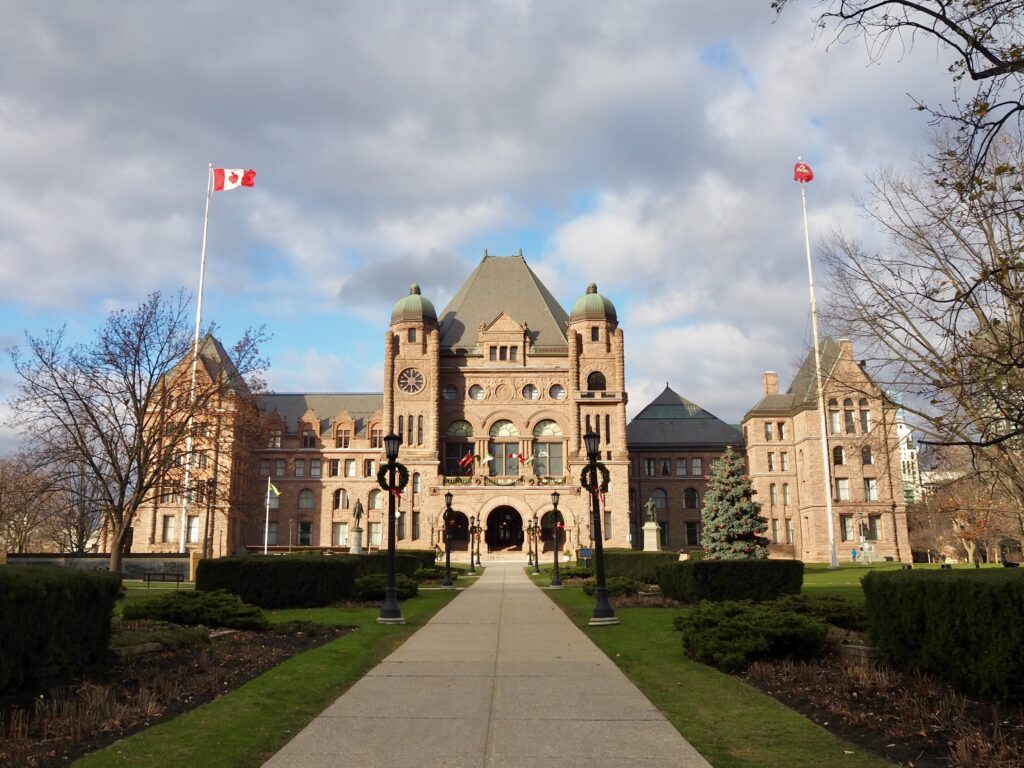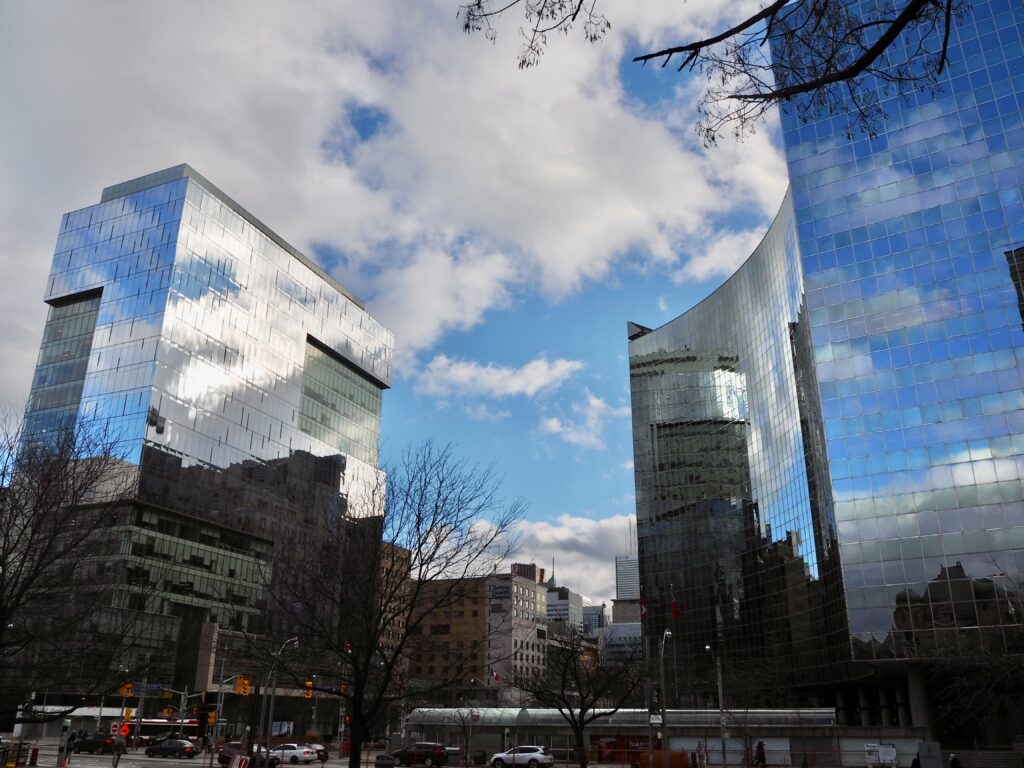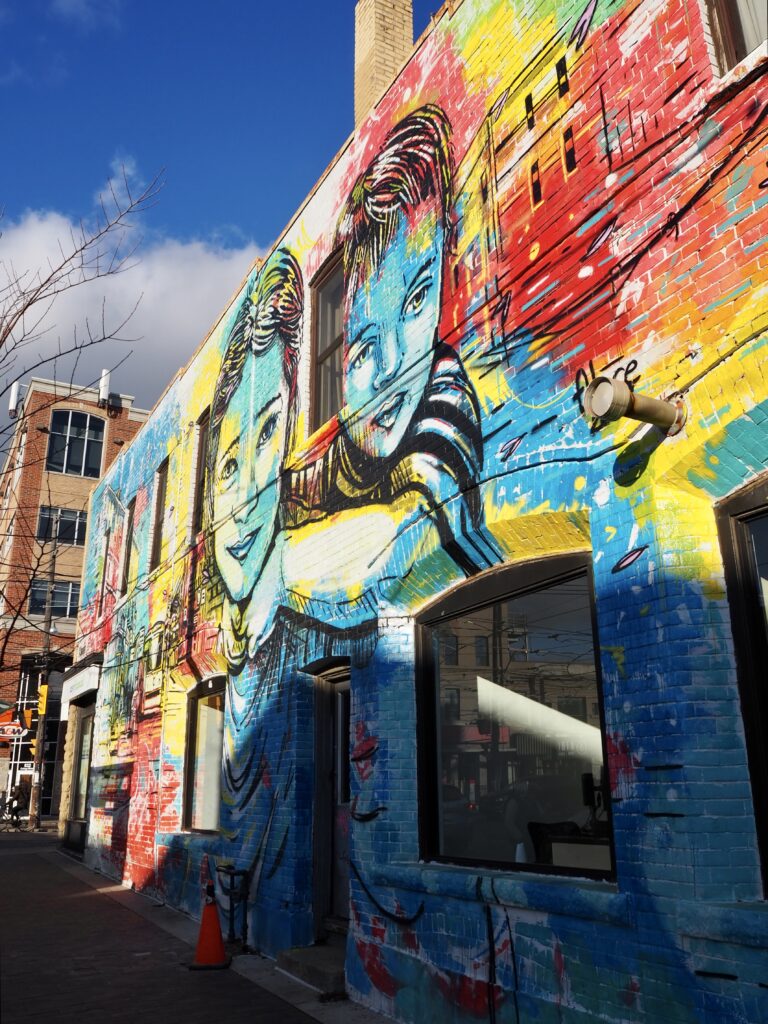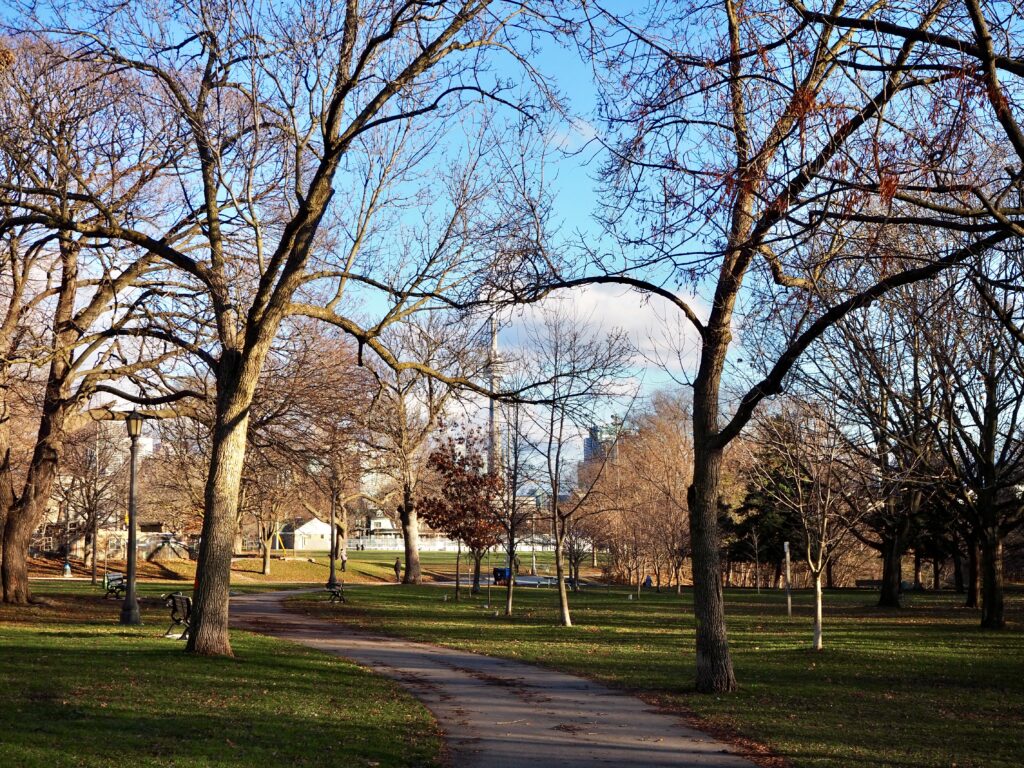 Little Italy to Kensington Market
The rain had let up by the time I left the museum, fortunately. I set off on a walk around a few areas of the city in the Downtown area. I do this a lot in new cities, just walk around a lot. It gets me between sightseeing locations while also just giving me a feel for the city in general. I find it difficult to describe the vibes of some cities (others are easier), but Toronto and Vancouver definitely felt different. Vancouver definitely feels closer to nature with its surroundings while Toronto is more urban. And yet, compared to other big cities – like Hong Kong or London – it didn't feel as hectic or busy somehow.
From the museum, I walked through Queen's Park and past the Legislative Assembly. This is definitely one of the city's older, more stately buildings, so it was pretty to see. Not quite as impressive as Victoria's, though! I then followed College Street along to Little Italy, stopping for lunch en-route. I was quite enjoying my long walk alone after a couple of super social days meeting colleagues. The little signs on the streetlamps were the first giveaway when I reached Little Italy. It was only then that I noticed the many Italian-named shops around. I ambled along through it, before looping via Dundas Street.
My next destination was Kensington Market, which I didn't know much about. However, every person I asked 'what should I do on my weekend trip to Toronto?' had suggested it. It turns out to be several streets of shops and restaurants, as opposed to an actual market. Every shop and restaurant is an independent small business, with brightly coloured facades and murals everywhere. Every possible culture seems to be represented somehow in the many restaurants and there's a whole row of vintage clothing shops. Plus the cannabis dispensary in the middle, of course.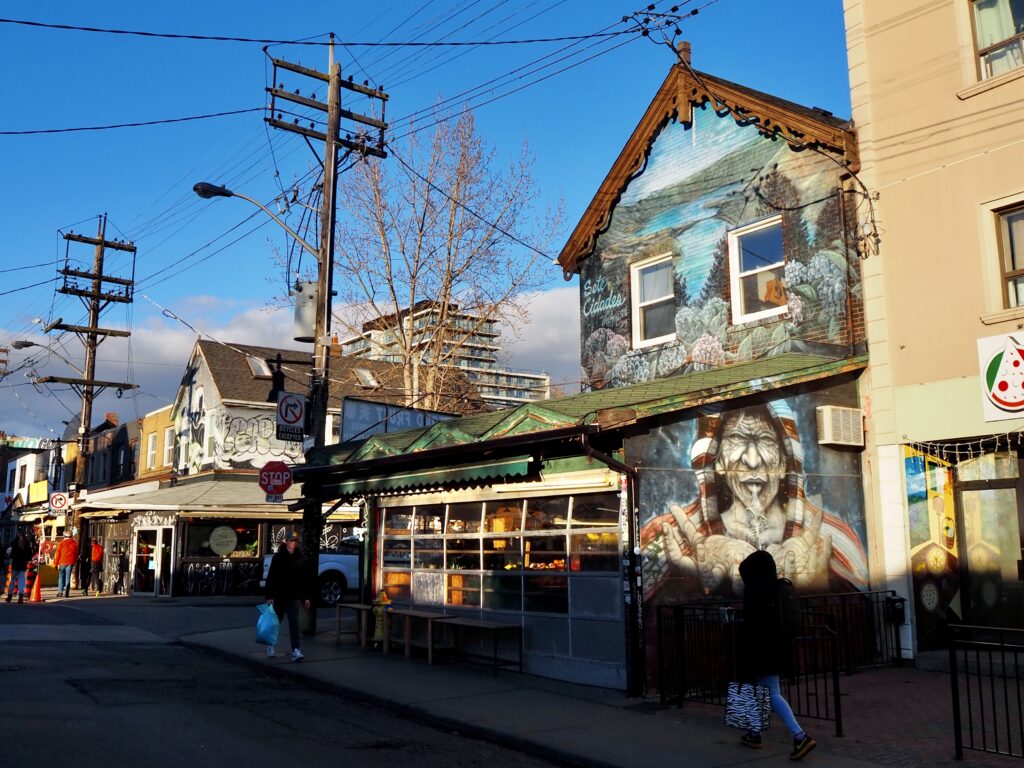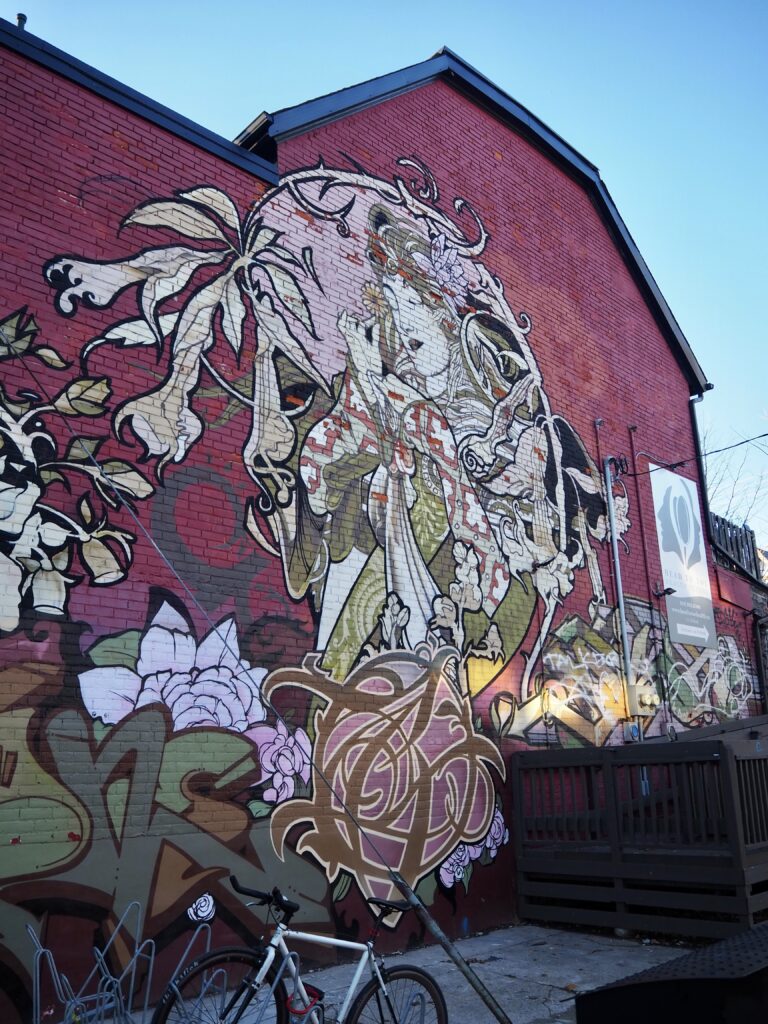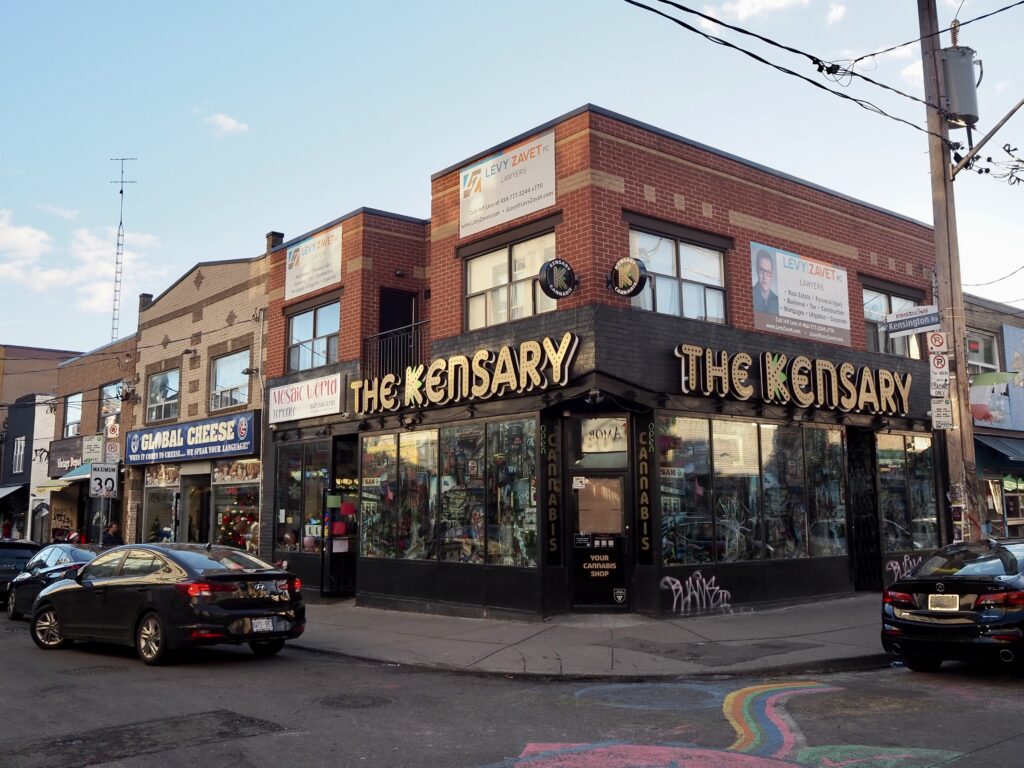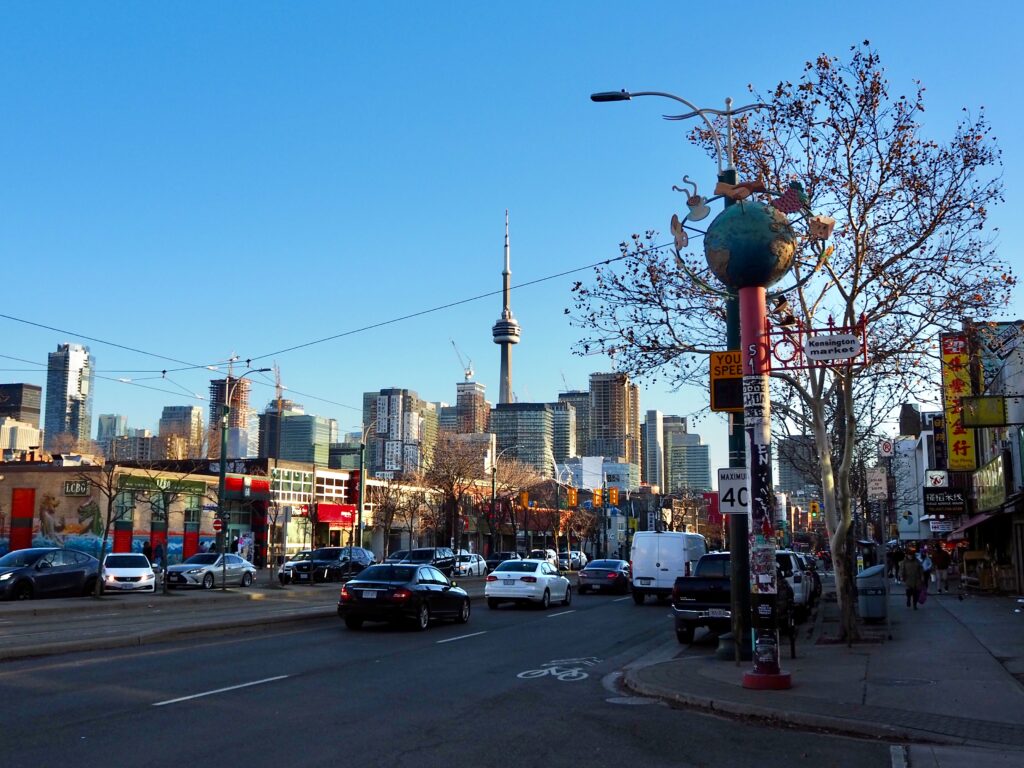 Chinatown to Nathan Phillips Square
Chinatown is right next to Kensington Market, a riot of red-coloured facades and Chinese characters on the signs on either side of Spadina Avenue. The street feels like an older part of the city, with the low-rise buildings and trams running down the building. Somewhat of a contrast to the modern skyscrapers of the financial district visible nearby.
My route took me towards the skyscrapers, along Queen Street to Nathan Phillips Square. You'll find the big light-up letters of the 'Toronto' sign here, filled with people posing for photos. Behind the square is the modern skyscraper of City Hall, while across the street is the Old City Hall building. A much older structure, with a large clocktower in the centre, that now serves as the Court of Justice. But my weekend trip to Toronto landed in December. Which also meant the square was hosting 'A Cavalcade of Lights', one of Toronto's many Christmas events!
Where there is normally a fountain in front of the Toronto sign, they had installed an ice rink. Food trucks surrounded it, and behind the sign were little market stalls. They hid a carousel in the middle, with a huge Christmas Tree to one side and Santa's grotto to the other. I explored for a while, grabbing some hot doughnuts to snack on. It was still too early for the lights and getting really cold, so I hid in the Eaton shopping centre to warm up. Here, I was delighted to find a musical act who'd roped in a crowd to act as choir and sing Avril Lavigne songs – seriously, watch the video! A very fun surprise, before I braved the cold night again to see Nathan Phillips Square all lit up in coloured lights, then retreated back to the guesthouse for the night.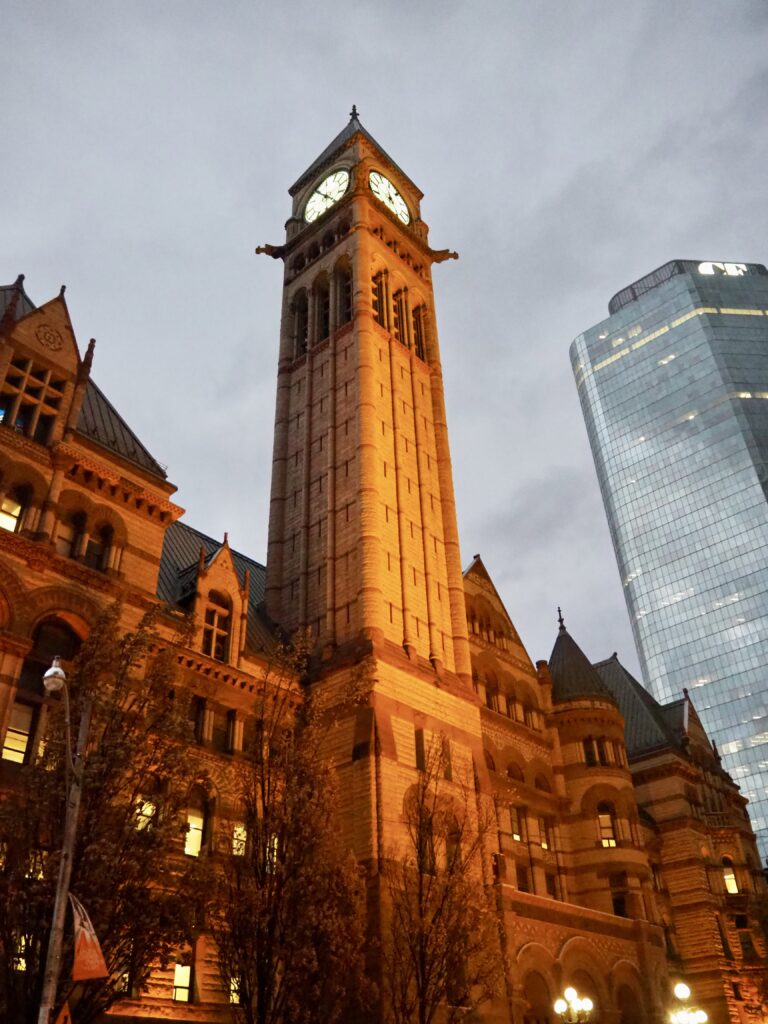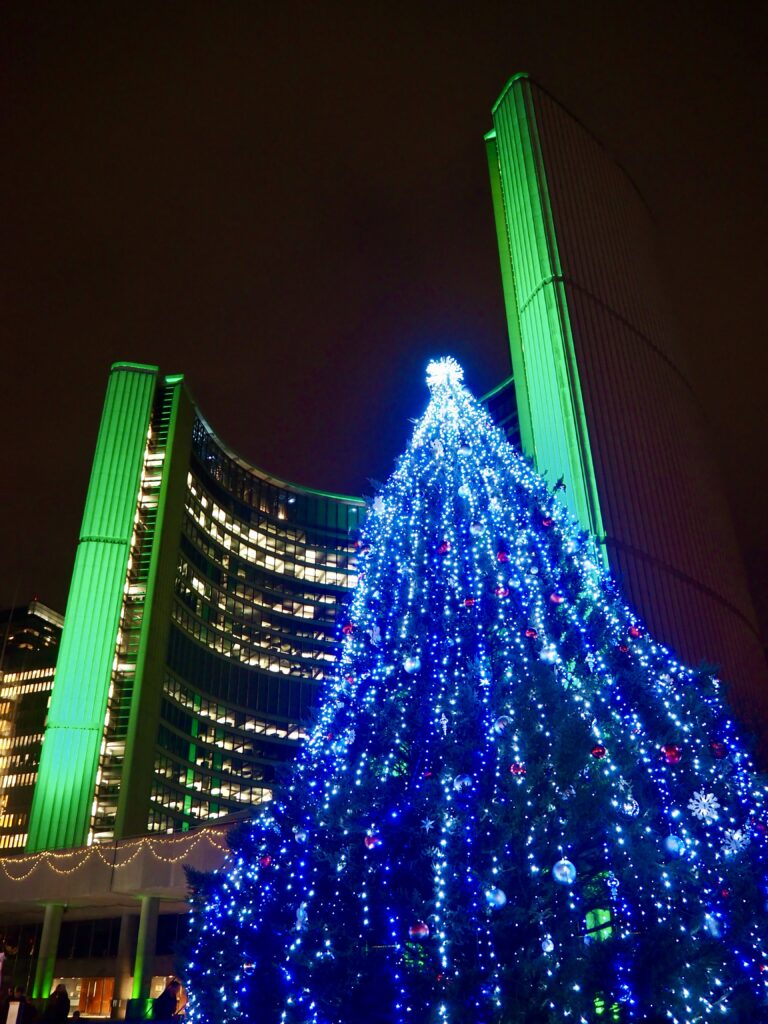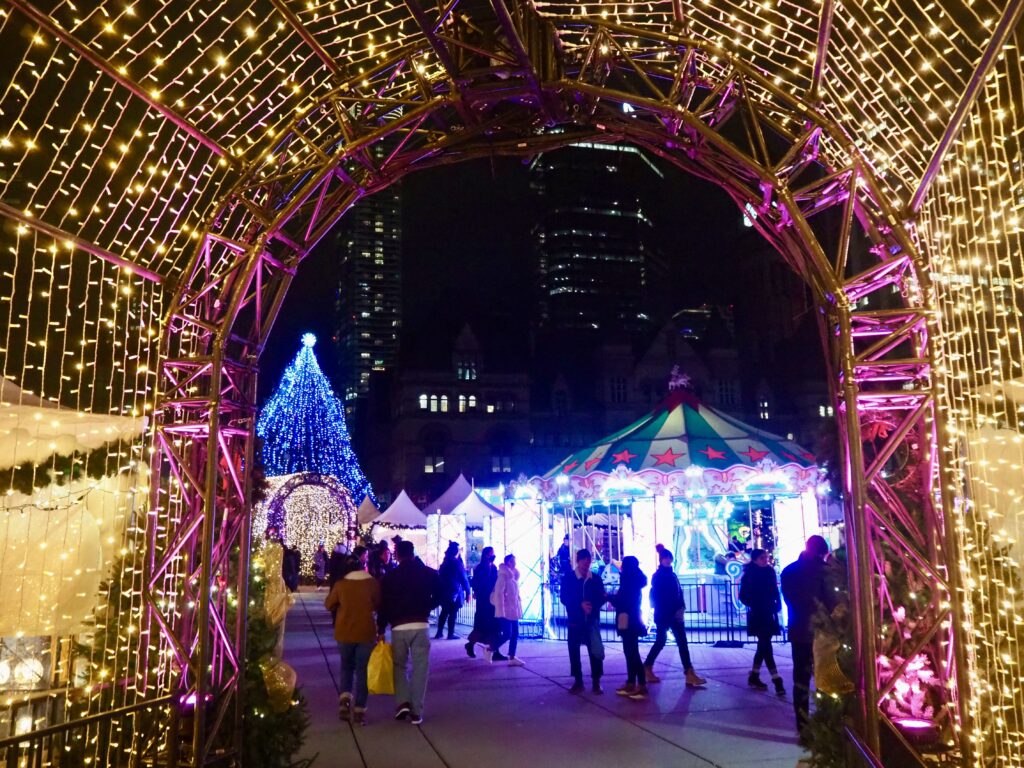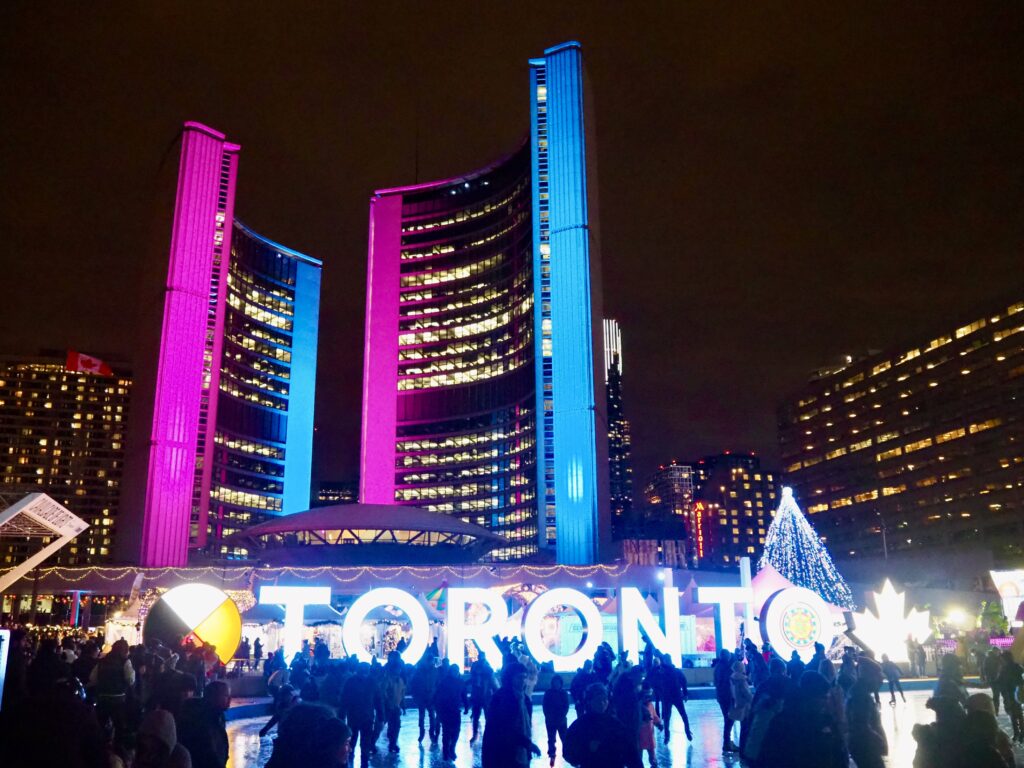 ---
Day Two
St Lawrence Market
I had a fairly slow start to day two of my weekend trip, as the Toronto time zone plus the work party was still causing some jet lag. I picked up a takeaway brunch from a cafe near the guesthouse (since it wasn't provided) before heading out around midday. Walking south from Yorkville, I headed to the Old Toronto area. I quickly spotted the Gooderham Building, with its iconic flatiron shape. It's over 100 years old, and quite the contrast to the modern skyscrapers visible behind it. Nearby is St Lawrence Market, also in an old red brick building. This is a fresh produce market with dozens of vendors inside selling ingredients or whole meals. There are a few non-food stalls too, with souvenirs or jewellery, mainly in the basement level. It definitely felt like an appropriate Sunday activity, to wander around and browse the market.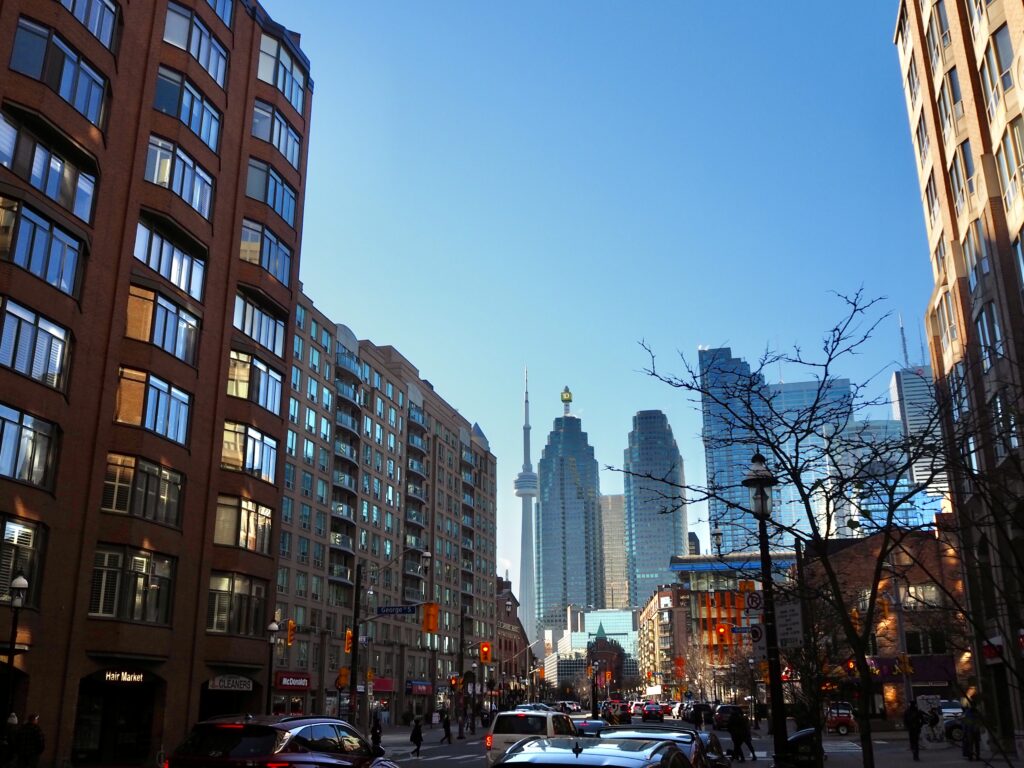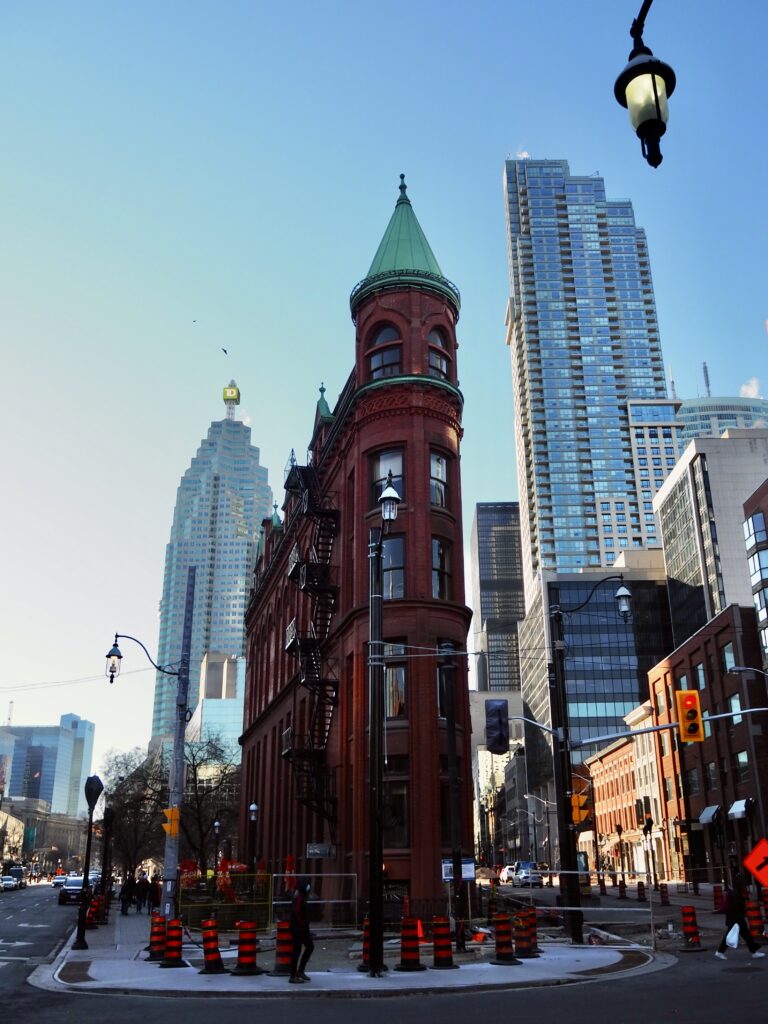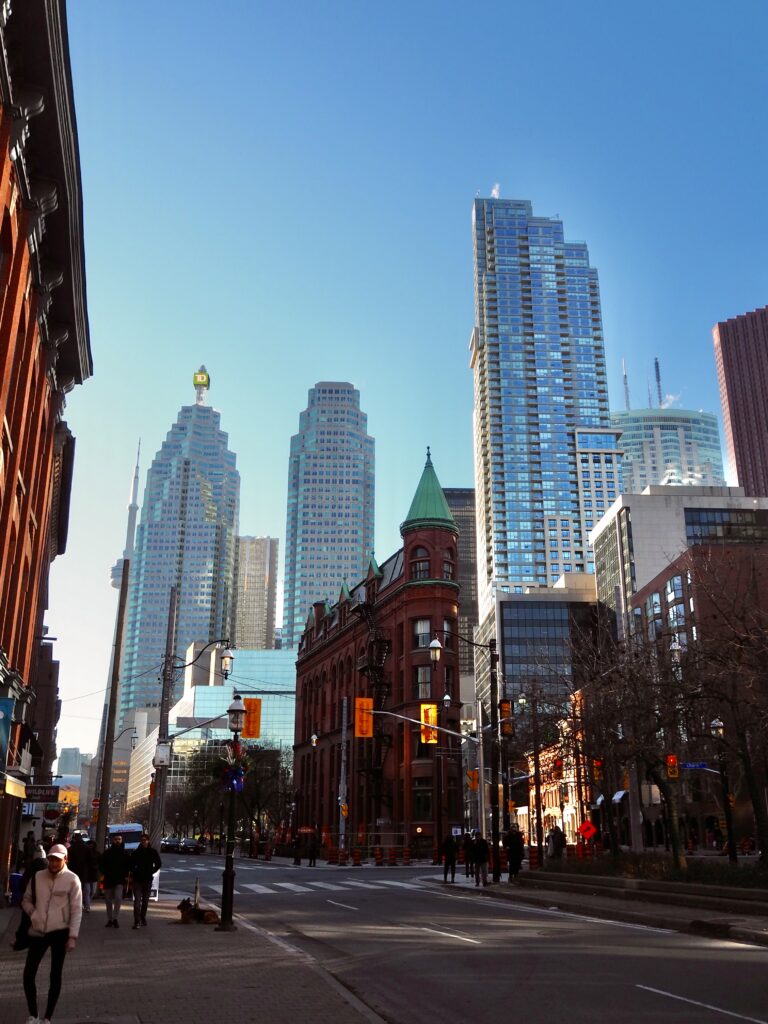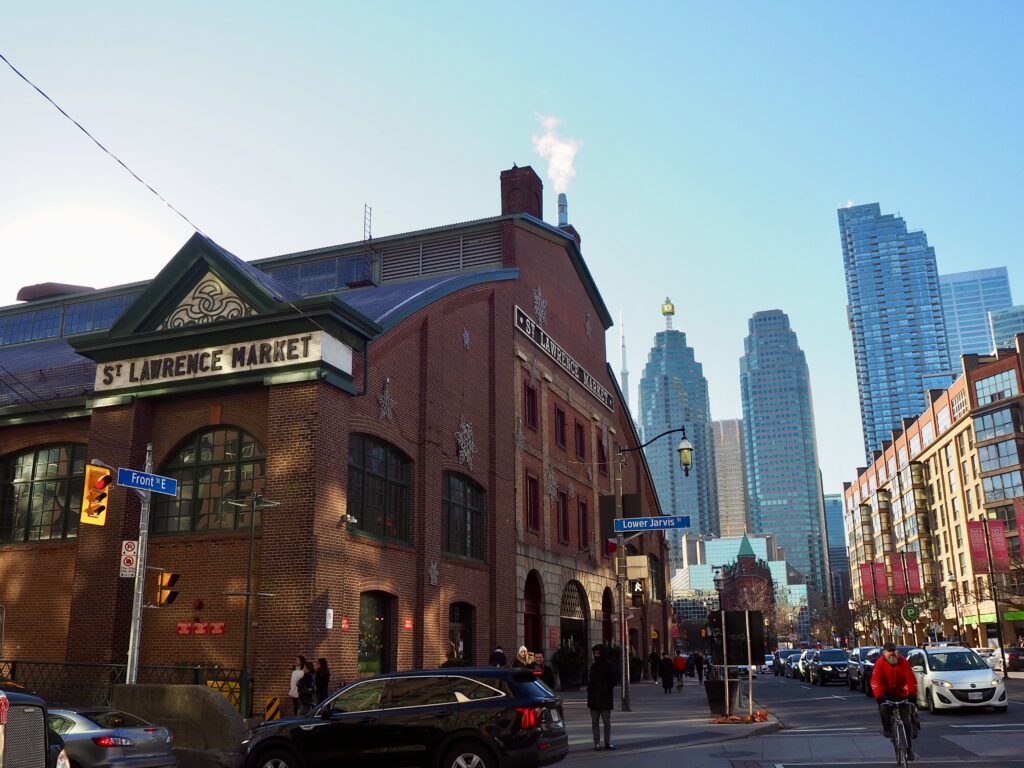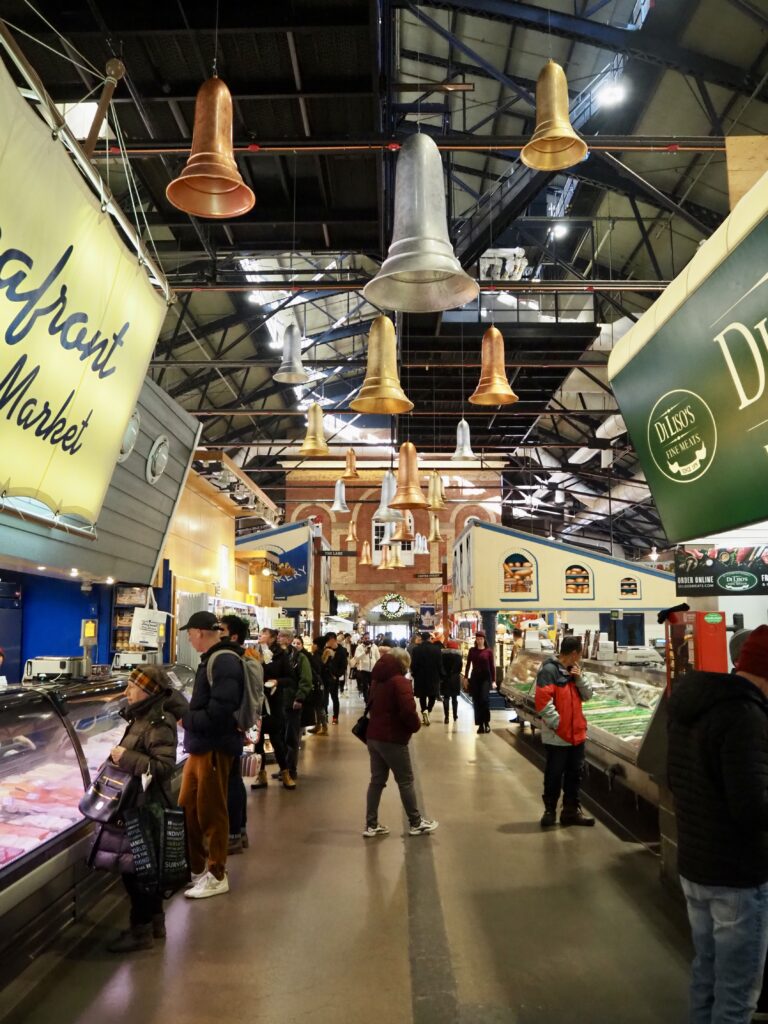 Toronto Harbour Front
While Vancouver is a coastal city, Toronto is well and truly inland. But it would be easy to forget though, with the massive expanse of Lake Ontario right beside it. Downtown Toronto is built along its shores, so starting from St Lawrence Market, I took a walk along the harbour front. There are several islands not far from the shore so you can't really tell how far the lake stretches behind them. You can visit the islands, which are basically big parks with views of the city skyline. Had I been here in summer, I would have taken the ferry across, but I'd read that most of their facilities are closed in winter. Plus, it was freezing walking alongside the lake so I can only imagine how much colder it would be on a boat!
My route took me past the huge skyscrapers of Downtown and it didn't take long to spot the CN Tower. I'd seen it in the distance already several times and ended up with photos of it from every angle. I opted not to go up to the observation deck though. It was a bit pricey and I reasoned it would be similar to going up the Eiffel Tower in Paris. You get views across the city, but you can't see the most iconic structure, since you're standing on it! I think the aforementioned islands would offer the best view. It was still pretty good from the shoreline though! Rogers Centre, the famous ice hockey venue, soon came into view nearby as well. Meanwhile, I also had lots of planes and helicopters flying over the water to my left to the city's second airport.
I walked as far as Coronation Park before turning inland again and doubling back through the city centre. This time I was amongst the skyscrapers and got to see the heart of Toronto up close. Though, there are still older red brick buildings scattered between the high-rises, which makes for a fun contrast of architecture.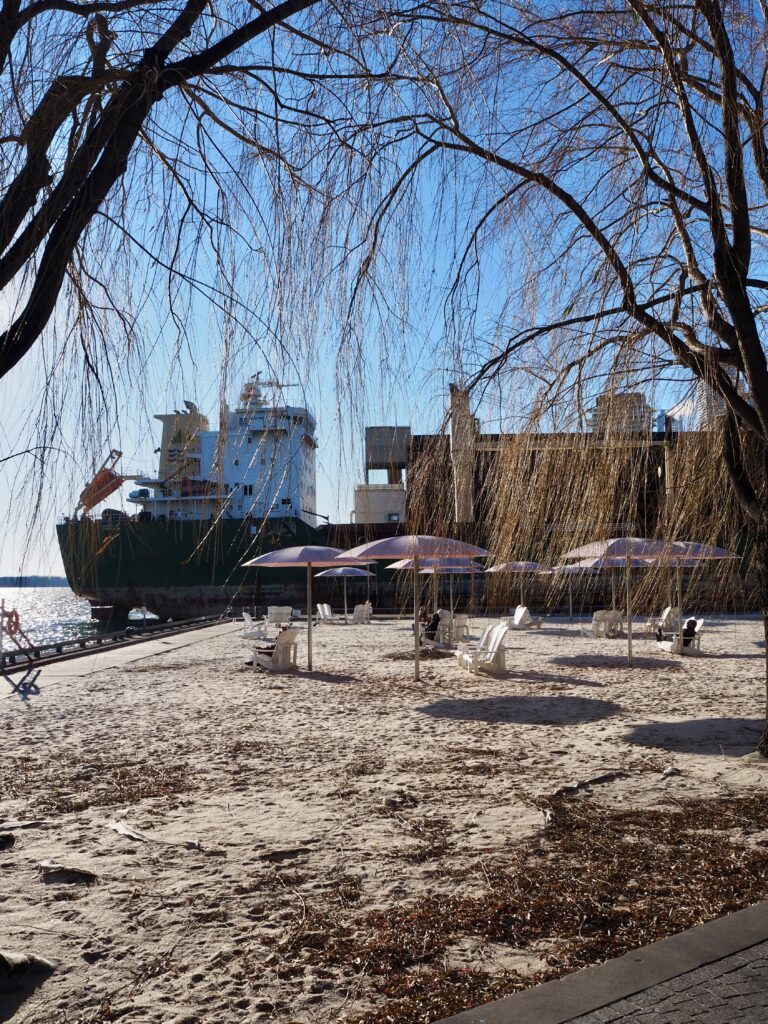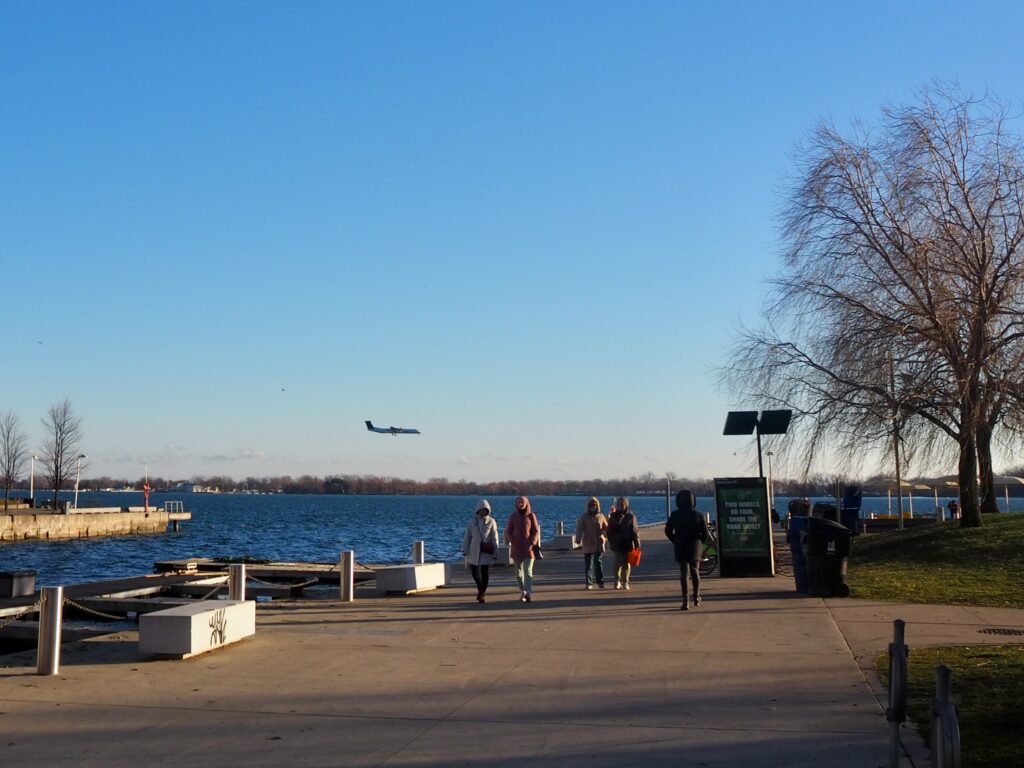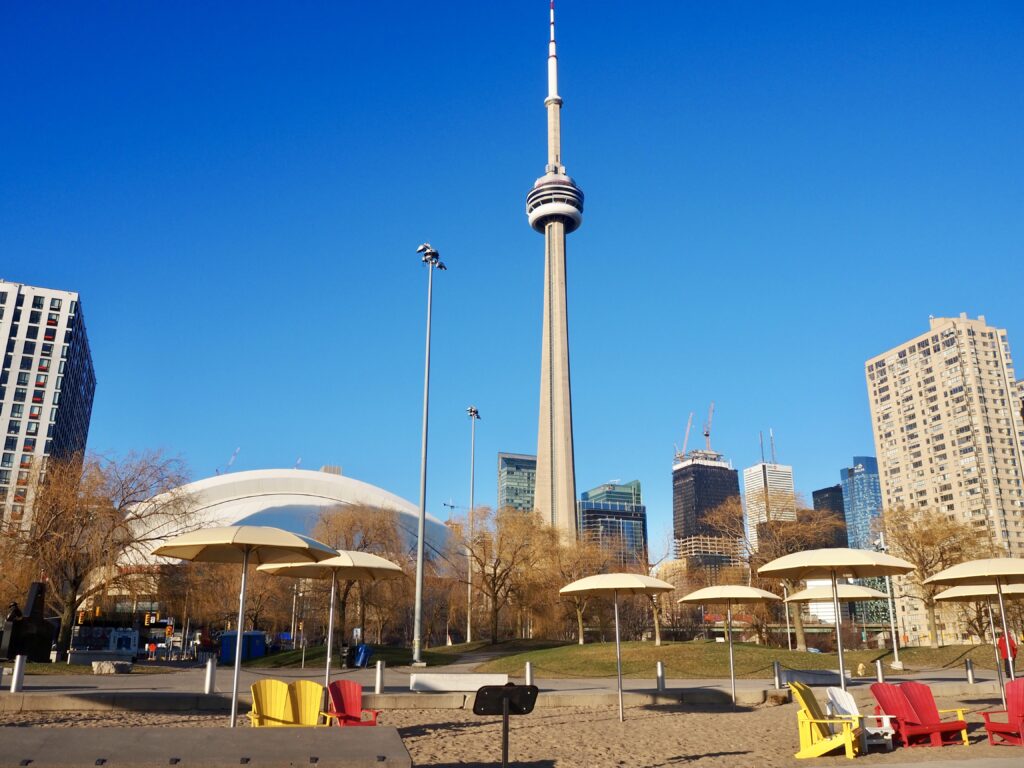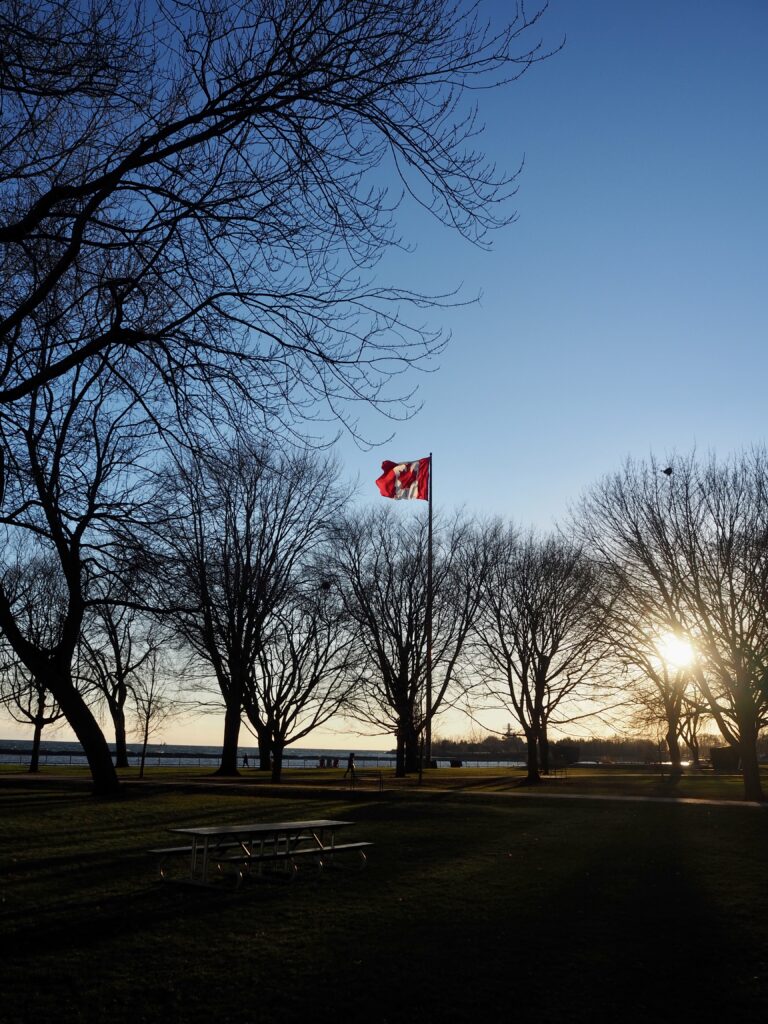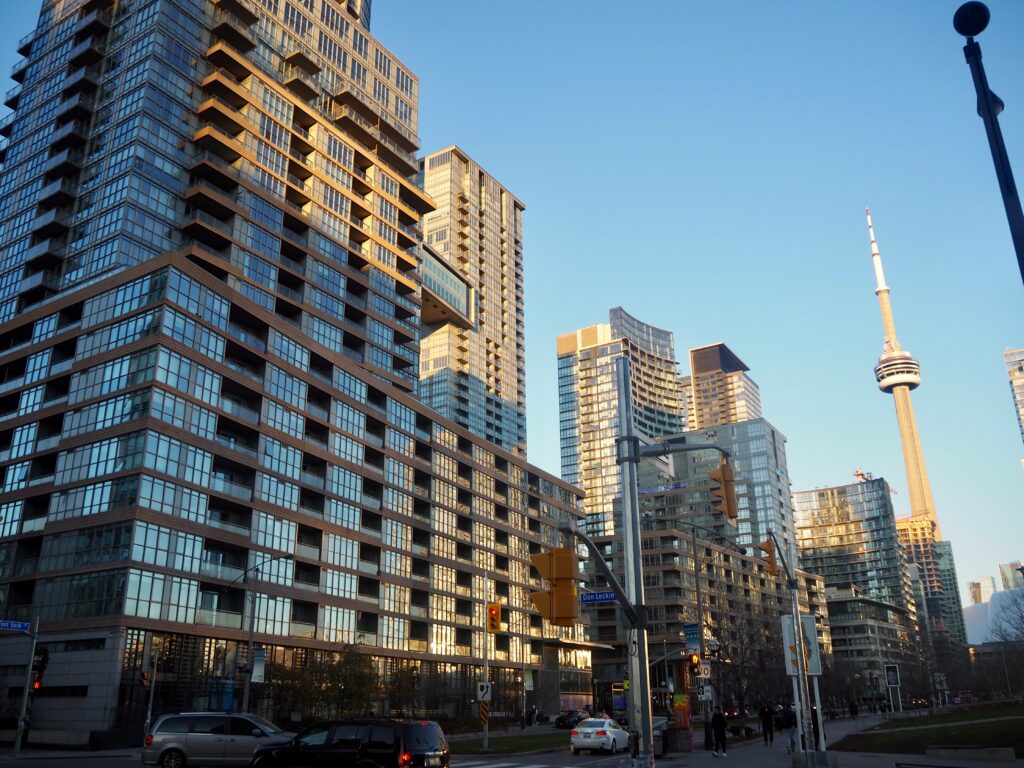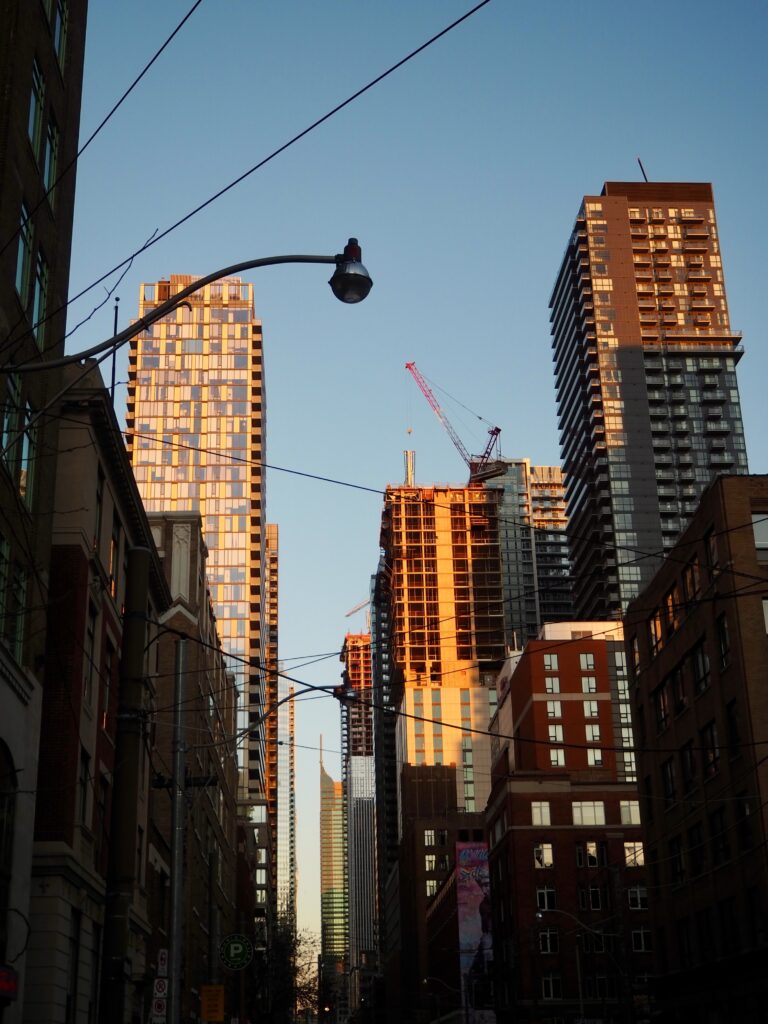 The Distillery Historic District Christmas Market
As it began to get dark again, it was time for more Christmas lights. I met up with a new friend from work who lives in Toronto, and we took the tram over to the Distillery district. The former whisky distillery, surrounded by cobbled streets, is home to a collection of shops and restaurants year-round. But for December, it hosts Toronto's Christmas market. Festive food and craft vendors pop up in wooden huts around the square and everything is festooned with twinkly lights. There's light-up snowmen and bauble decorations and of course, a huge tree in the middle of it. Which this year, was sponsored by Dior if you couldn't tell.
We wandered around exploring the various stalls, mostly while I decided what I wanted to eat! There were too many delicious-looking options to choose from. I nearly got a crepe until their card machine gave out entirely (and they wouldn't take cash). In the end I got some hearty, warming mac & cheese with chicken and chorizo. Followed by a spiked hot chocolate as we huddled under the overhead heaters. I'm serious, I think that was the coldest day I've experienced in Canada so far, even after the snow in Vancouver lately!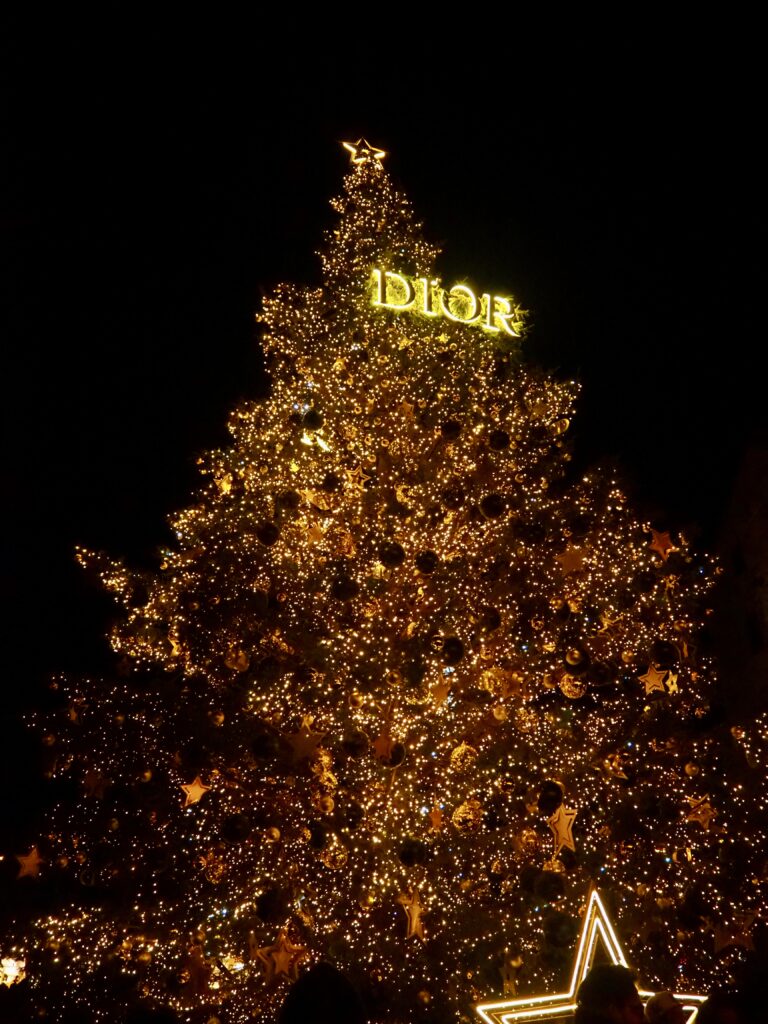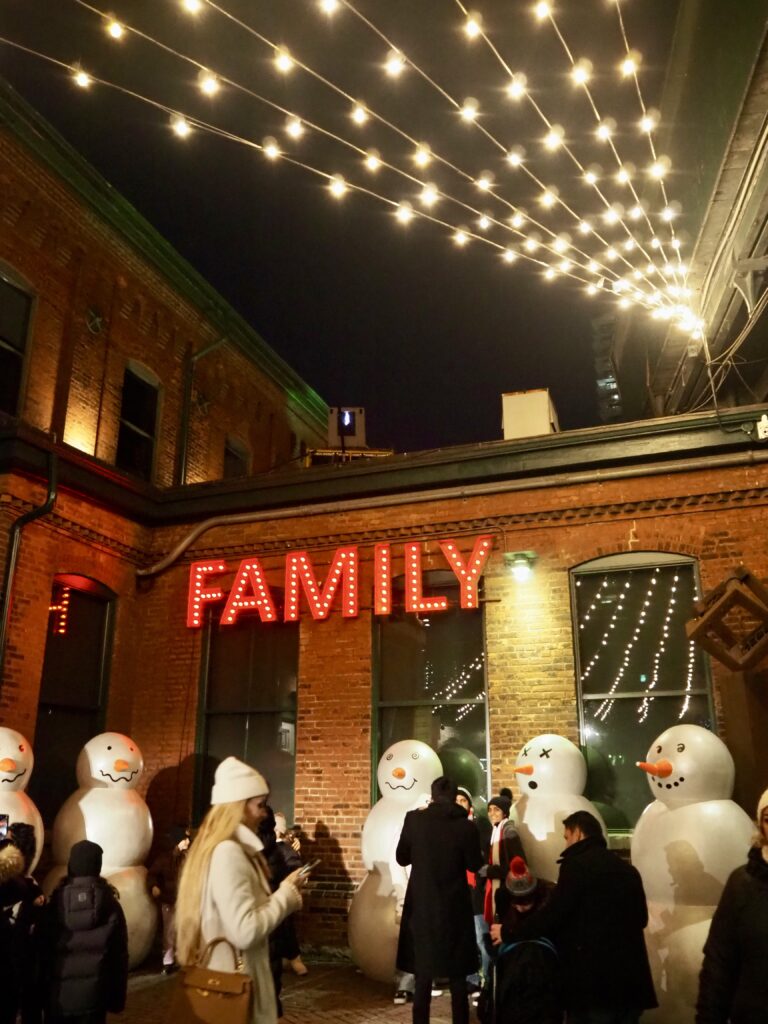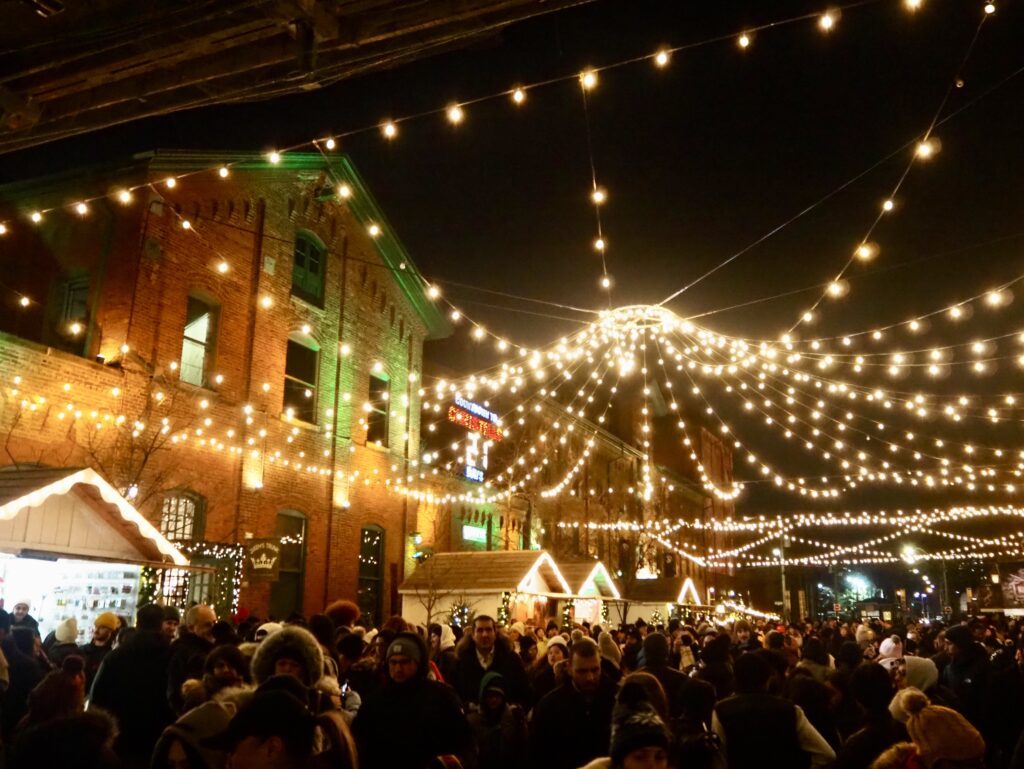 ---
Day Three
Casa Loma
The final day of my Toronto weekend trip was bookmarked by my evening flight back West. I checked out and stored my bag at the guesthouse, then took a walk through the nearby Yorkville area. My destination was Casa Loma, a decadent Edwardian castle built for Sir Henry Pellatt. Once a wealthy man who helped bring hydroelectricity to Toronto, he lost his fortune later in life and had to sell off the castle. It's now a tourist attraction and you might also recognise it as a filming location from loads of movies.
It's a gorgeous building to explore inside and out, and there's a free audioguide included. I was also glad to be visiting in December, as they had filled it with Christmas trees and decorations throughout! Seriously, I lost count of all the Christmas trees, each one individually decorated. The first two floors are full of Edwardian furniture as the family would have lived, while the third contains military exhibits. You can also climb up into both towers to take in the sweeping views from the hilltop.
Then, descending into the basement, you can find a cafe and gift shop before venturing through the tunnel. The house has a second building a couple of streets away (pictured below) and Sir Henry built a tunnel between them rather than having to cross traffic-filled roads! The tunnel was magical though, with Christmas lights, ornaments and animatronic displays throughout it. At the end, you arrive at the stables which have been transformed into Santa's grotto. Mrs Claus was filling in when I arrived, and there are even singing reindeer in the stables. The second floor of the building then has a waxwork display of actors who have filmed here, which was a little unexpected compared to the rest of the tour!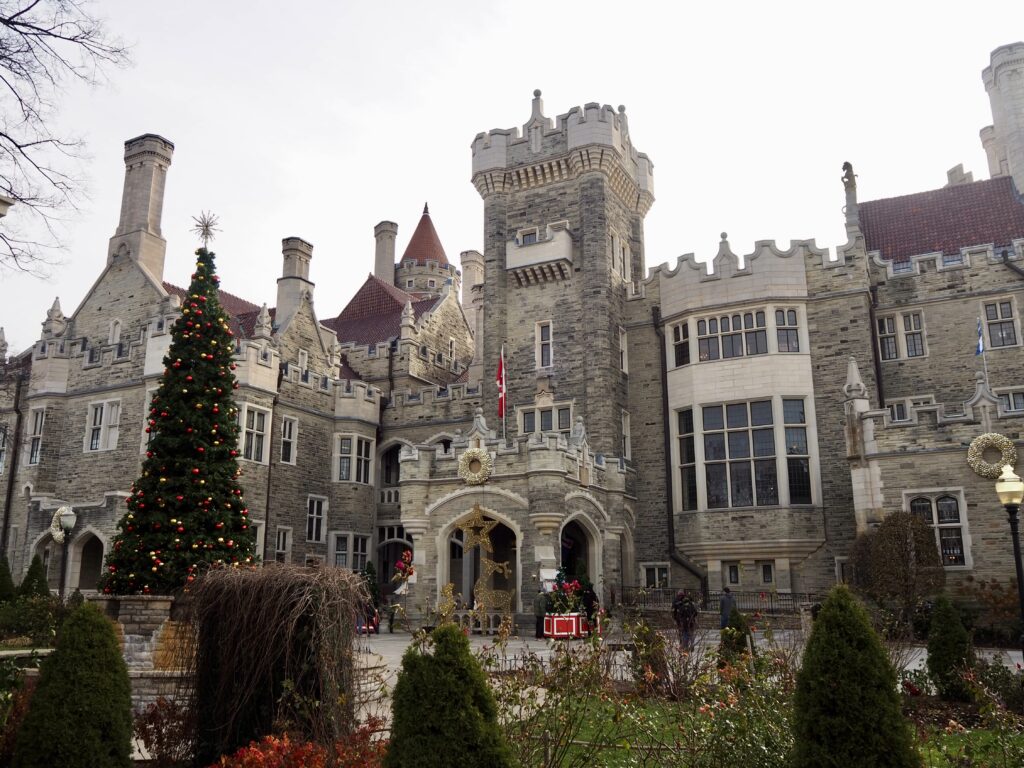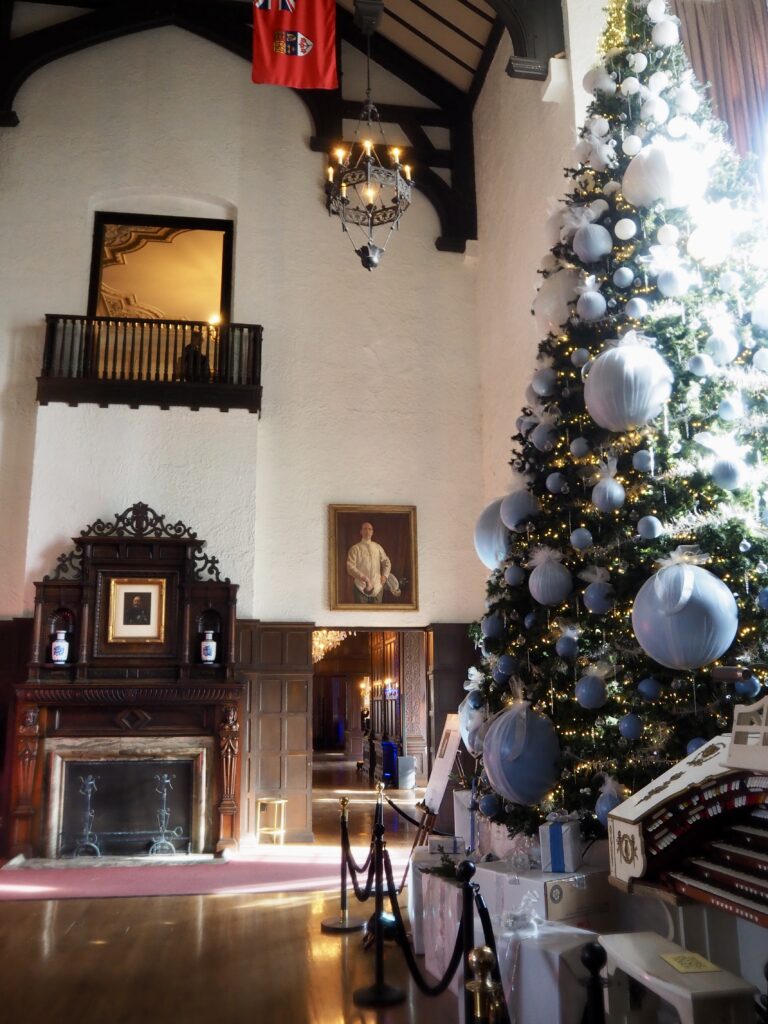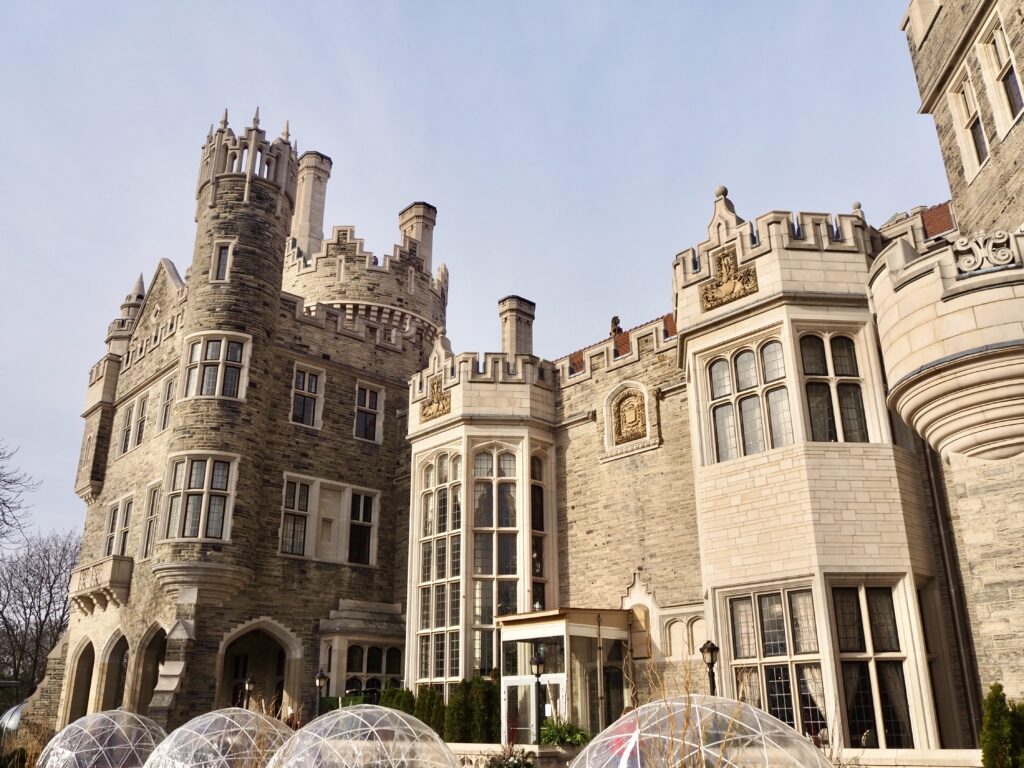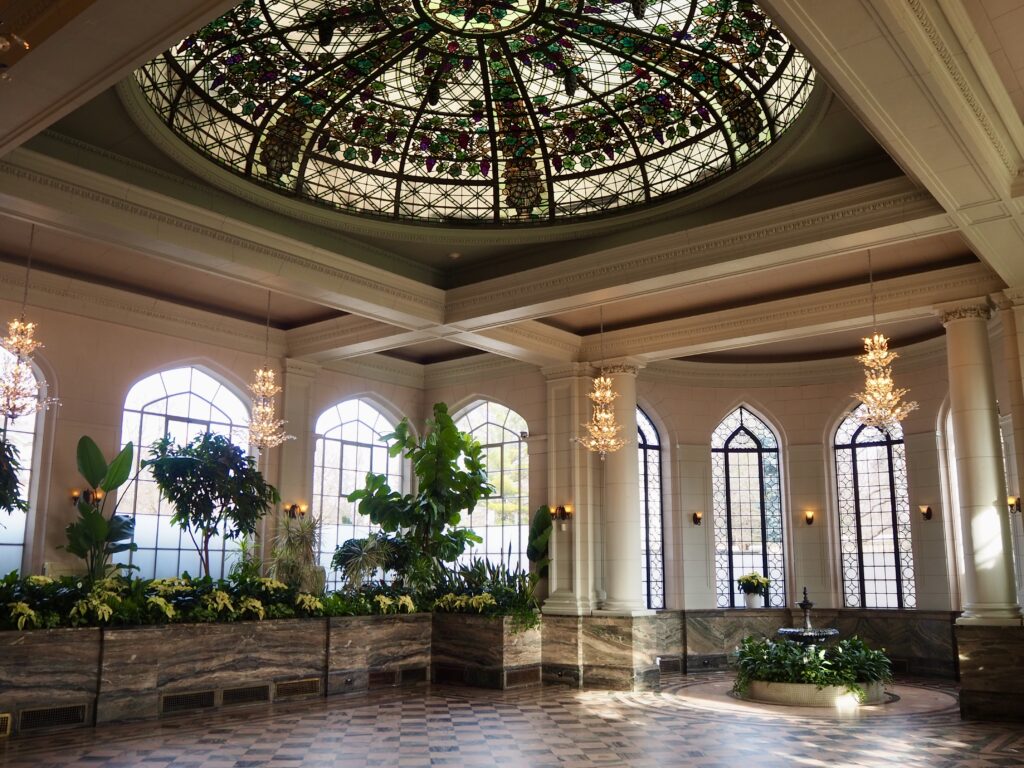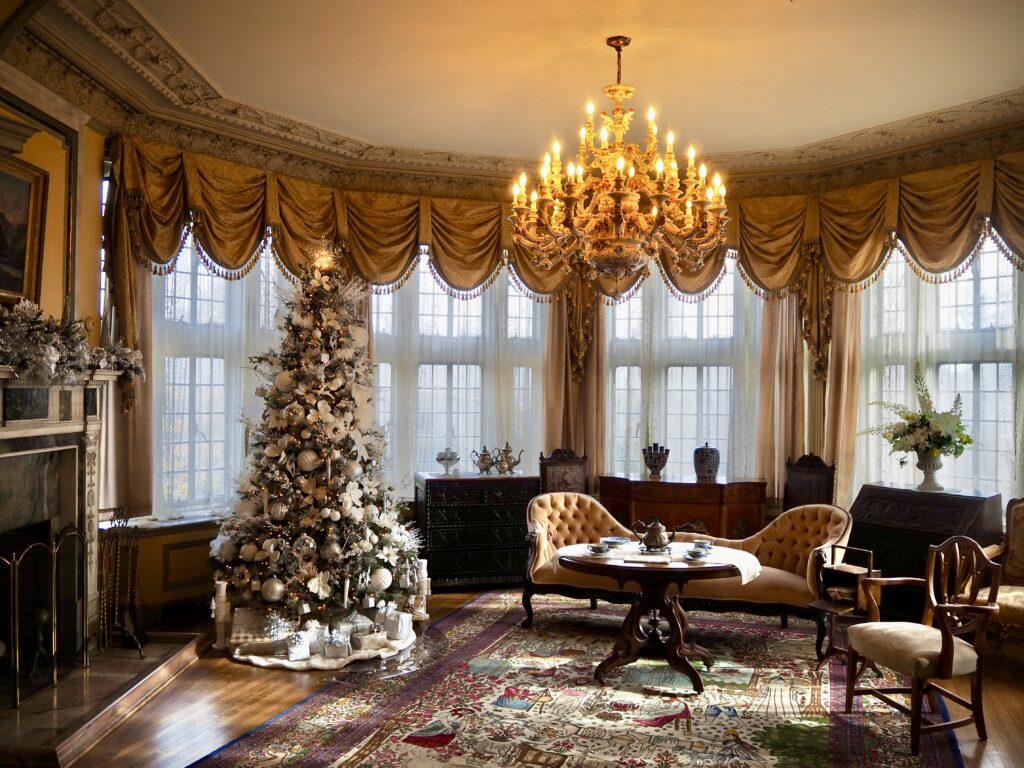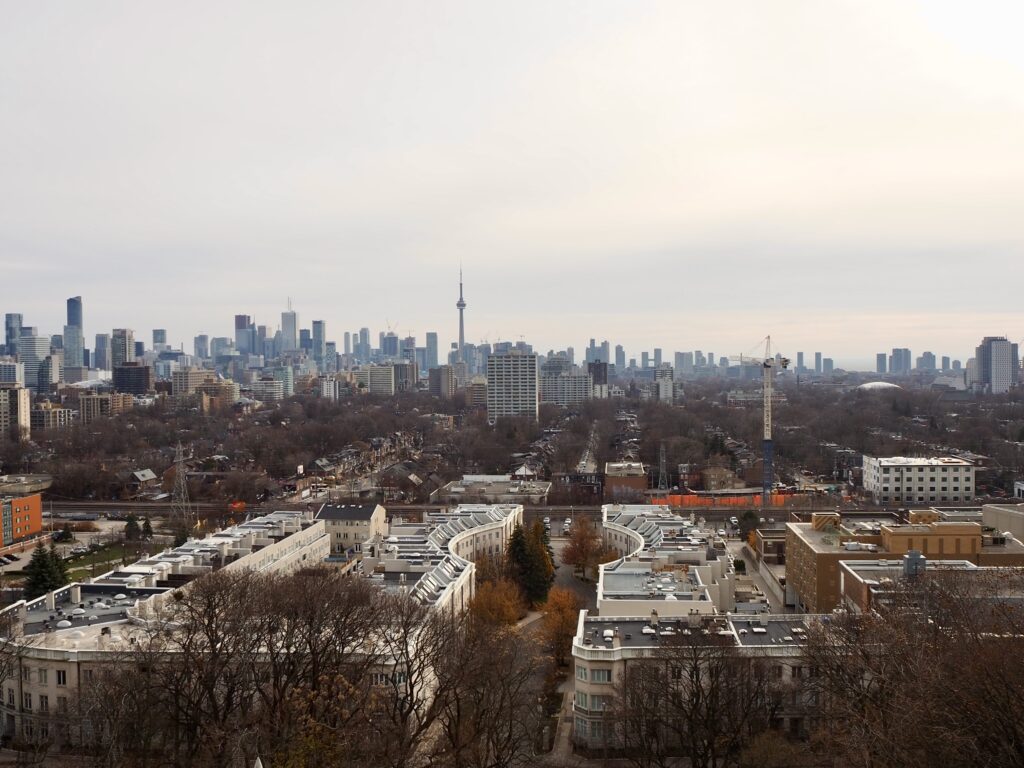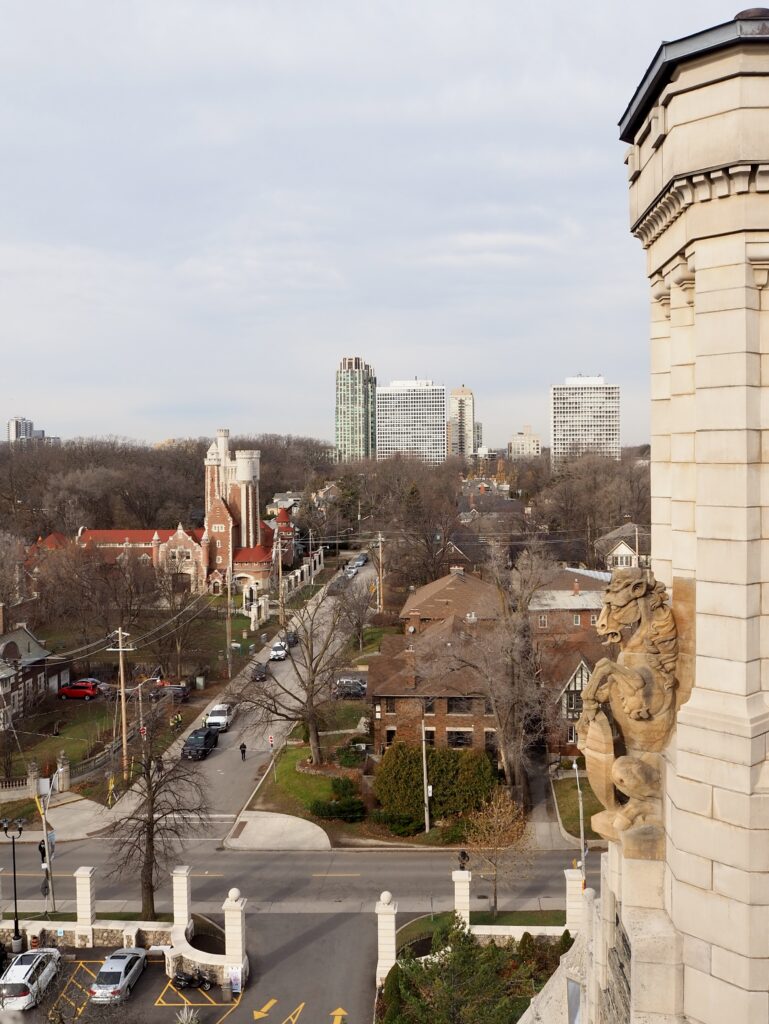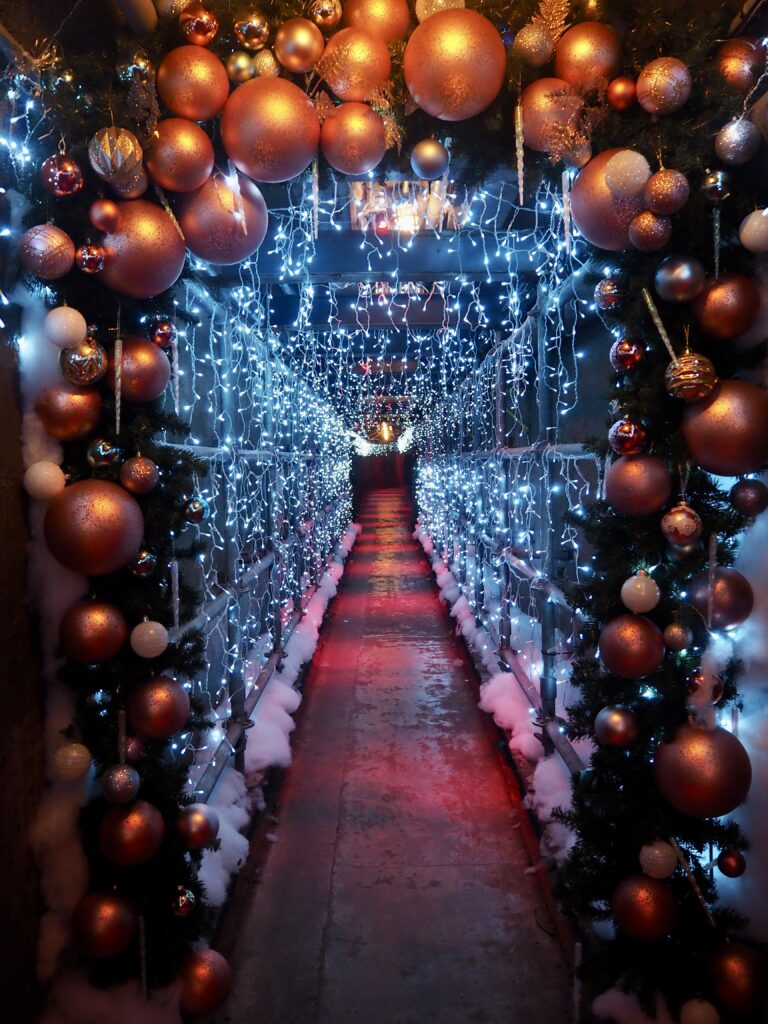 Koreatown
After leaving Casa Loma, I made my way along Dupont Street and down to Koreatown on Bloor Street. I picked up lunch en route, then ambled my way past the various Korean shops and restaurants in the area. It's quite fun to see a taste of other countries I've visited in these big, North American cities.
I had an awkward amount of time left, where it was too early to go collect my bag again but too late to venture further away. However, from a quick search on a map, I came across the garage murals nearby. One of the back alleys off Bloor Street, running down David French & Alan Powell Lanes, every garage has been painted in brightly coloured murals. Some have a graffitied style while others are more realistic, but it was such a fun, unique alley to stumble upon and filled in some time! The remainder of my walk took me past the university again, near the museum, and through Queen's Park to return to the guesthouse.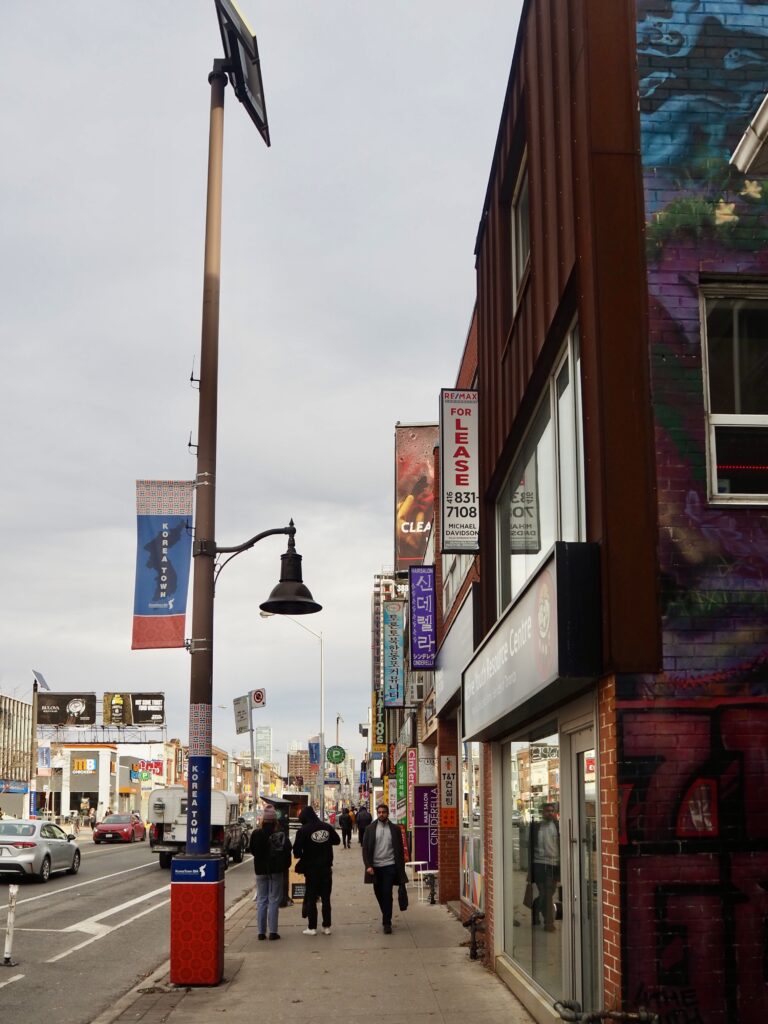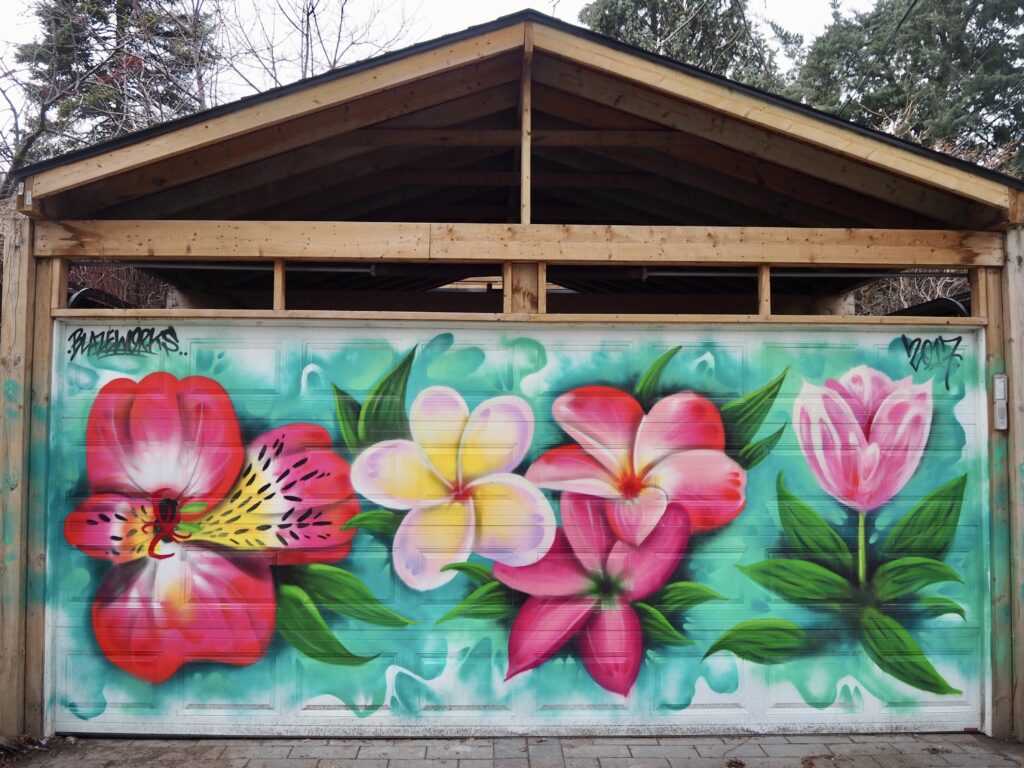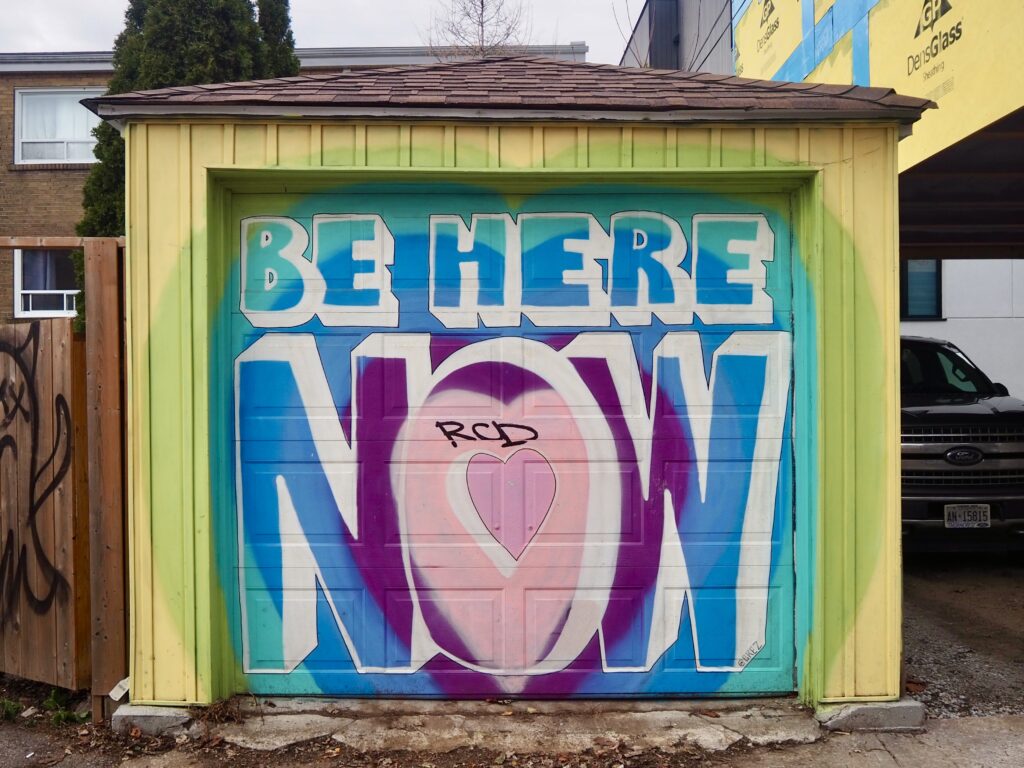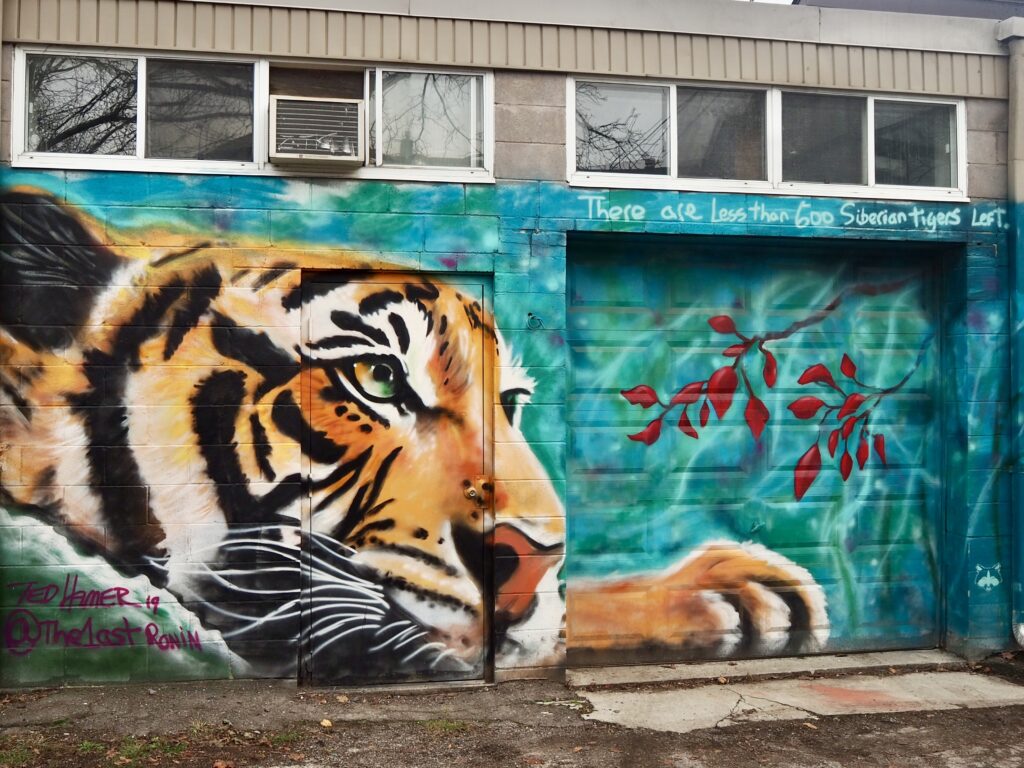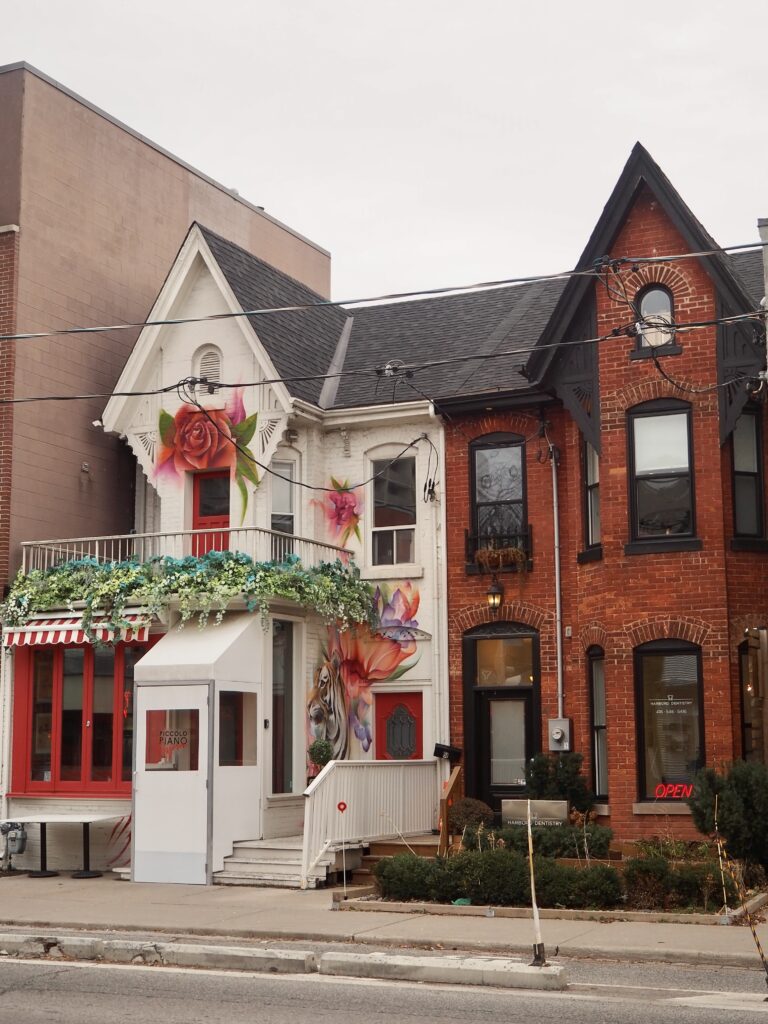 My overall impression of Toronto was that it's a pretty cool city in general. It doesn't have as many things to see and do from a tourist perspective, so I covered most of them in just a few days. I also think it affirmed that Vancouver was the right pick for me personally to live in for now. I still enjoyed it though and would certainly recommend a long weekend trip to Toronto!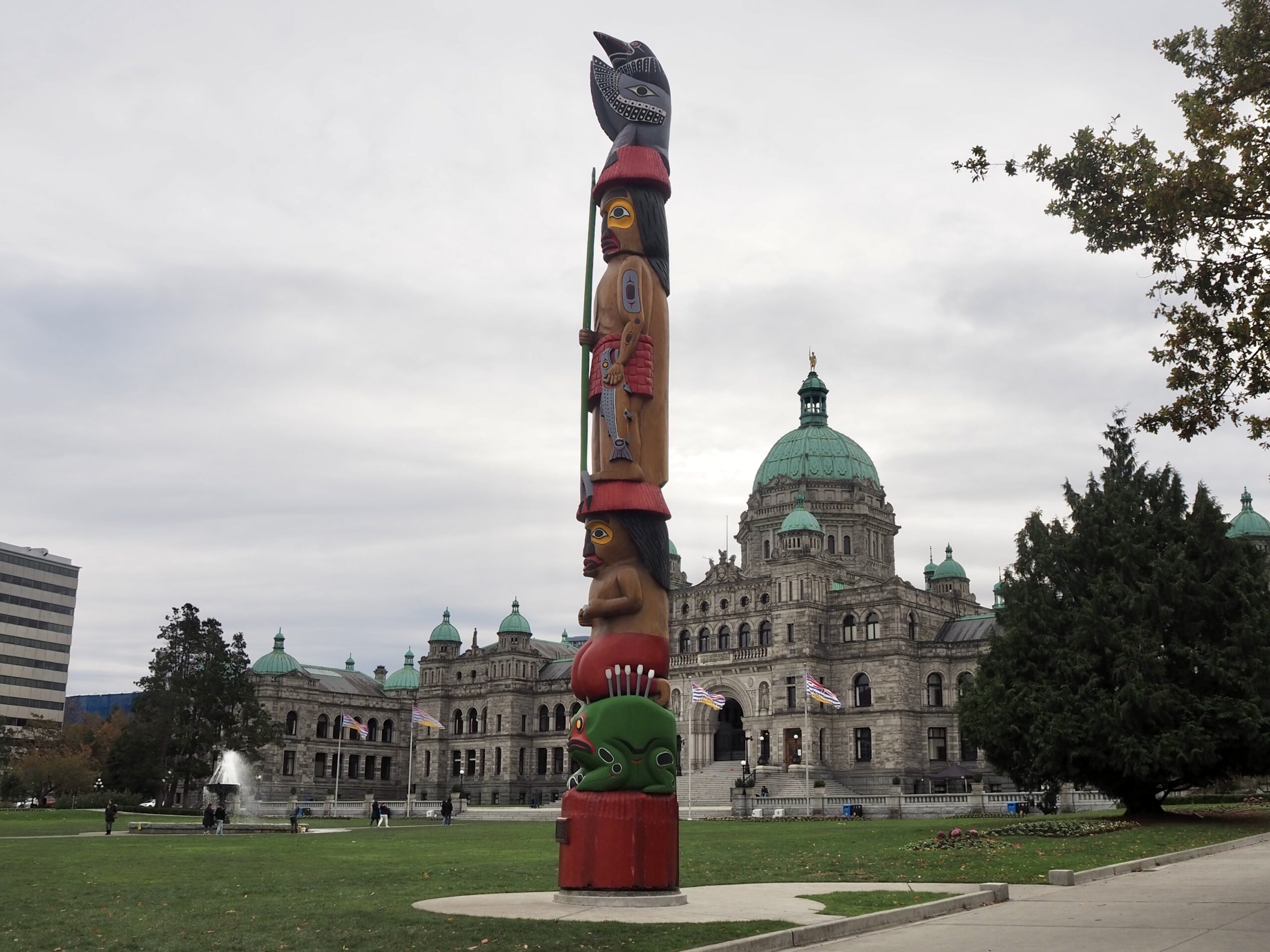 You May Also Like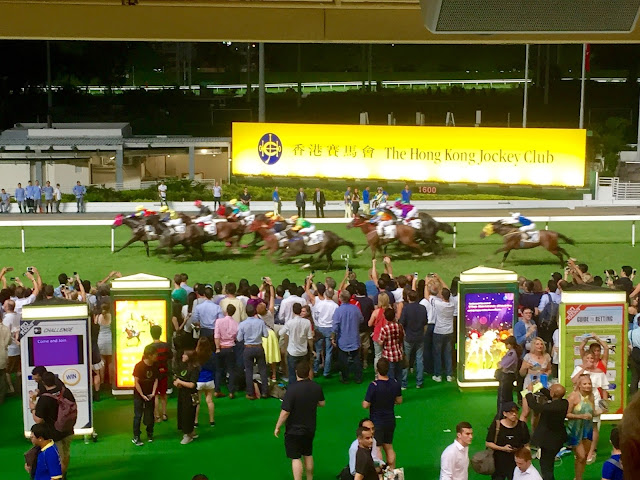 1 July 2017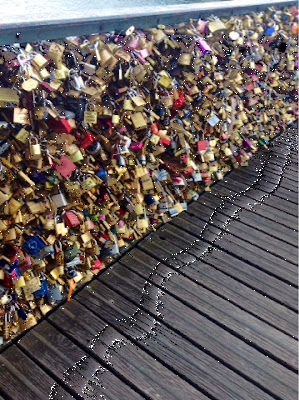 1 June 2014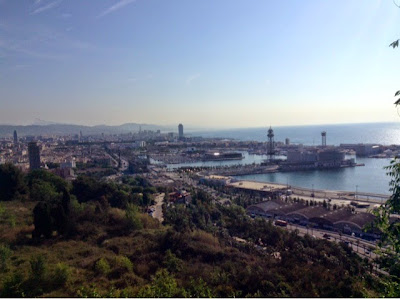 5 June 2014