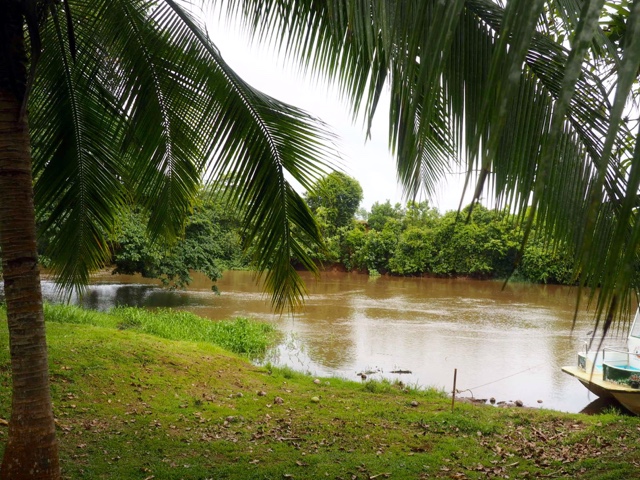 La Fortuna | Central American Adventure
24 June 2015
Costa Rica is just bursting with activities to do! Like Monteverde, La Fortuna isn't a big, exciting city, but is a good base for activities. There were so many on offer it was hard to know what to pick! Unfortunately, the continual rain they've had there recently limited some things – a few people wanted to do canyoneering, or hike a volcano, but it was too wet for either. La Fortuna sits at the base of the Arenal Volcano, with is a near perfect cone, but we only got to glimpse it for about half an hour during our entire stay, as it was hidden by the clouds most of the time. On our first evening, we checked into Fortuna Hotel (which had the best wifi we've seen in about a week!), then walked to the main town square, where we had dinner at Kazan. It was a bar, rather than a restaurant, though we were all too tired to stay out for drinks, but they made a rather excellent cocktail called a Gran Dama, with chocolate liqueur, Bailey's and cinnamon!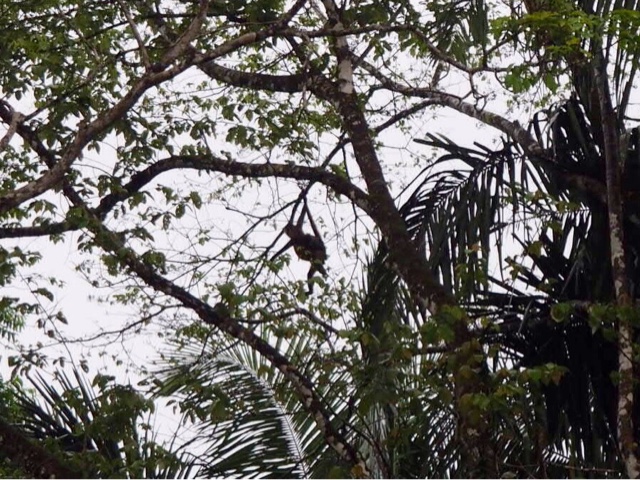 My activity the next day was unaffected by the rain, as I chose a boat tour of Caño Negro, which is meant to be one of the best places around for wildlife spotting. It's about 2 hours north of La Fortuna, and on the way we stopped at Los Iguanas, aptly named for the iguanas living in the trees by the roadside. It was amazing to be able to get so close to them without them moving or even batting an eye! When we reached Caño Negro, we got a snack before getting on the boat, of a Costa Rican dish that was a lot like pancakes! The boat ride was great, as we saw plenty of animals, and our guide, Alfonso, was very knowledgeable and great at pointing them out. We saw howler monkeys, spider monkeys (including a mother with her baby!), caimans, the Jesus Christ lizard that runs on water, and plenty of species of birds. My favourite though was the sloth, which looked adorable, and as a pretty lazy person, I think I can relate to them! This one started moving though as the rain came on! The rain wasn't ideal of course, but it was still very beautiful and peaceful floating down the river, through the greenery of the forest. My photos had to be cropped in, as they were taken from the boat of course, but I did get to borrow some binoculars to see the sloth better. After a few hours drifting down the river, we returned to the start, where lunch was waiting for us, a buffet of chicken, rice, beans and such.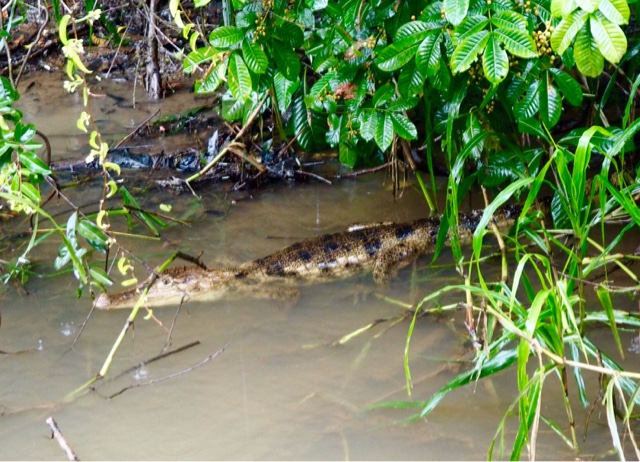 I returned to the hotel briefly to meet up with the rest of the group, then we all headed to Baldi hot springs. It was our second last night of the trip, but due to some people's plans, it would be our last all together, so this was how we opted to spend it, as the springs are open late and included our dinner. Out of all the hot springs I've been to on this trip, these weren't my favourite, as they've been built up into a resort, which just felt too developed and touristic after I've been swimming in jungles and lakes! I still enjoyed it though, swimming in the hot water, standing in the waterfalls, exploring the cave-like steam rooms, and racing down the water slides. There's a really cool bar in the middle, where the waterfall changes colour under the lights, but we brought our own drinks, rather than pay the expensive prices there. Dinner was great too, a huge buffet with a million choices, including a chocolate fountain! We left around 9pm, returning to La Fortuna for a few more drinks to celebrate the end of the trip. Most of the group turned in pretty early, since we still had an activity the next day, which was a bit of a shame to not spend more time with them, but a couple of us stayed out late, sampling the local drink of cacique – which was disgusting I'm afraid!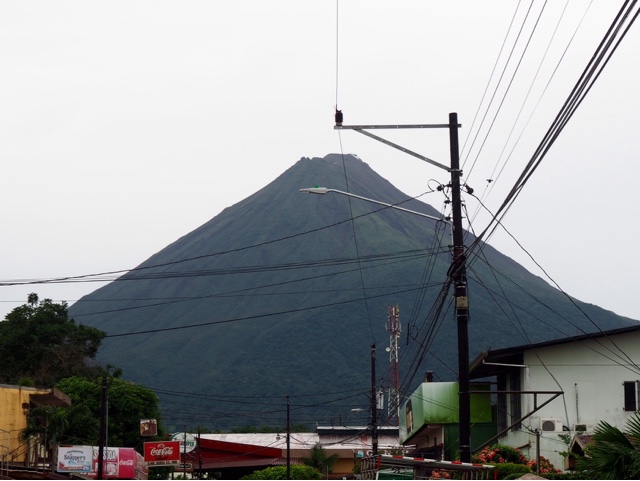 The next morning we had time for one more activity before leaving – white water rafting. I tried it last year in Austria and loved it, so I was definitely keen to have another go! We went to the Balsa river, where we'd be doing class 3-4 rapids, spending a couple of hours in the river to traverse 16 miles. It was another rainy day, but that didn't matter as we were immediately soaked to the skin on the raft! I'm not the biggest of adrenaline junkies, but bouncing around on the waves, getting splashed, ducking under branches and clinging on to avoid falling our – great fun! No one in our raft fell out luckily, but a few others did. They were fine and got pulled back in as fast as possible though! There was a calmer section too where we could take a breather – but still had to watch out! The guides in other rafts would try to knock you in as they passed!
Eventually, we finished our river ride and were picked up and taken to a small farm for a buffet lunch. We also arranged to pick up our non-rafting group members, so we could all enjoy a meal together. Then it was a couple of hours to drive to San Jose, where we had dinner and one last night before we all began to depart! My trip was crazy and amazing and beautiful and went by far too quickly! Central America is a wonderful part of the world and I'm so happy I got to experience it!
You May Also Like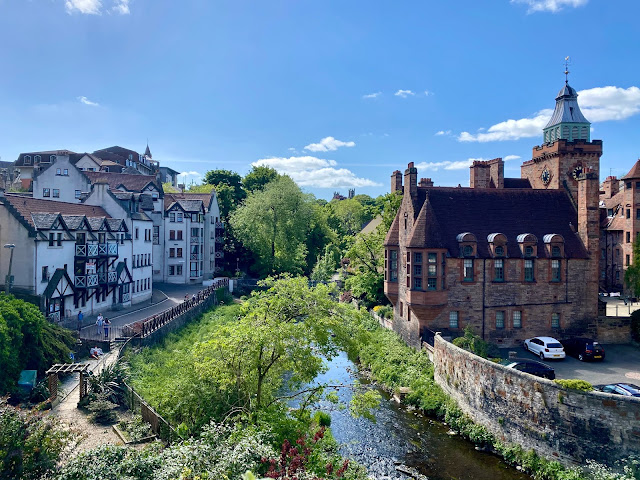 6 March 2021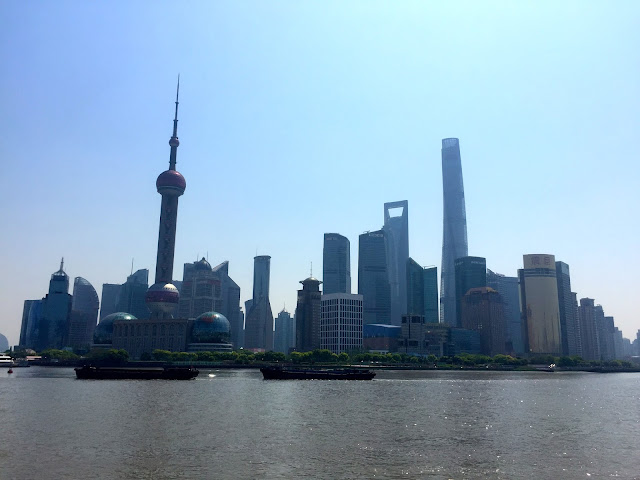 6 May 2017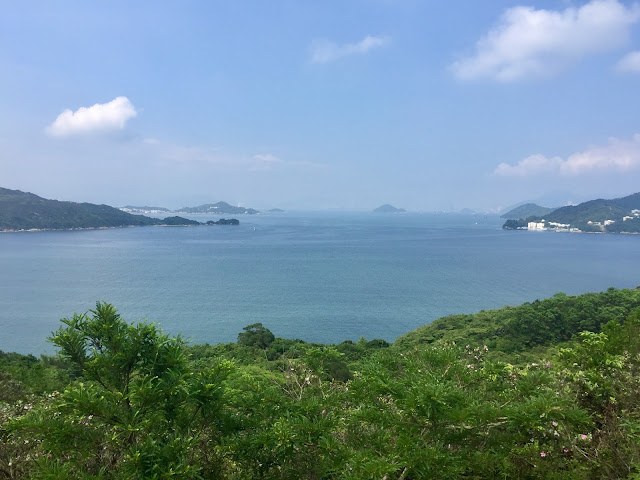 3 June 2017