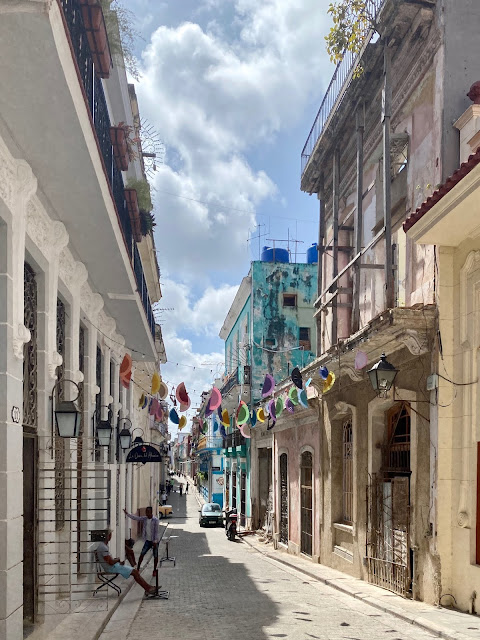 Havana, Part 2 | Cuba
28 April 2020
So first of all, check out part 1 of my Havana trip for my first impressions of the city if you haven't yet. We spent four days there in total, at the end of our 3 week Mexico and Cuba adventure, so this post will cover days 3 and 4 of La Habana, to use its proper name. The first couple of days included a walking tour around all the major squares and sights of Old Havana, and then a relaxed day of mostly eating and drinking our way around again, making the most of the many roof terraces and outdoor seating areas under the Caribbean sun! Day three promised to be another scorcher, while day four was reserved for indoor activities in the gloomier weather.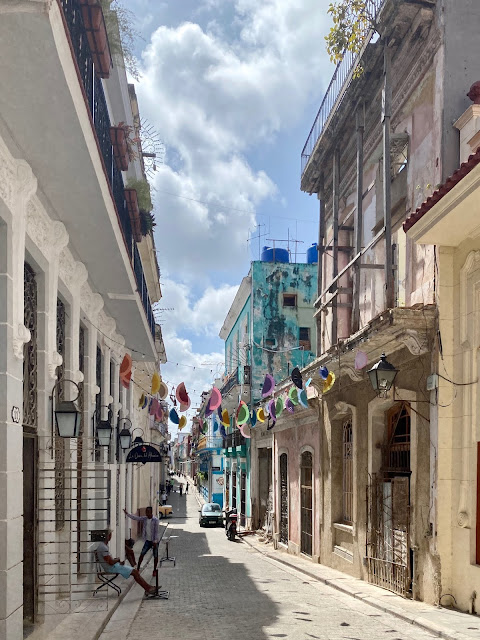 Day Three
This was forecast to be the hottest day of our entire week in Cuba, with clear sunny skies and temperatures over 30 degrees. So it made sense for us to use this as our Havana beach day, when it would have been far too hot to trek around the city again. Havana itself doesn't have a beach near the city centre at all, but there's various options once you venture outside the main urban area. We settled for the closest beach to the city, Playa Santa Maria del Mar, since it was the easiest to get to and from, with a shuttle bus running regularly throughout the day. We knew we had to catch the bus from Parque Central, but like many buses in Cuba, the schedule was a bit of a mystery, as every version we found online said something different! We ended up wandering down around mid-morning and just joining the queue and hoping for the best; there was actually a bus there when we walked up, but it was already full of passengers, so we had to wait for the next. Half an hour standing in line under the blazing sun, brushing off the numerous taxi drivers trying to convince us to take a colectivo instead, wasn't the most fun start to the day. We got there eventually though!
The journey to the beach took about half an hour, first crossing to Casablanca via the underground tunnel, and then cruising along the flat, grassy coastline. Passing through the small town just before we arrived at the beach was interesting, as the place seemed almost completely deserted! We concluded that many of the hotels and resorts here were likely started when the US-Cuba relations started to ease up during Obama's administration, and they expected a surge in American tourists; however, when Trump was elected, everything stopped again, so many of these places were left incomplete and unused. It's a rather eerie, ghost town sort of place now. However, the beach itself is still pretty busy; obviously everyone just goes as a day trip from Havana, as we were doing! Initially we had planned on walking another half hour along the coast to a different beach, which was meant to be quieter and with more locals, but it was so hot that we couldn't face the thought of that.
Instead, we made our way down on to the white sand, and strolled along the water's edge until we found a quiet spot to sit, away from the numerous deck chairs and umbrellas. We ended up with plenty of space, both on the sand and in the water, all to ourselves… though of course, there was some people watching to do as well, amongst tourists and locals alike. The water here was so perfectly bright blue, and it definitely felt like a postcard perfect Caribbean island scene, palm trees swaying overhead and sun beating down. There wasn't much option for lunch that we'd seen on our walk down, so we made do with the snacks we'd brought instead. We passed a few lazy hours, reading and swimming and napping there on the sand, soaking up as much sun as possible, especially before our return to grey, rainy Scotland a few days later! We made sure to go back to the bus stop in plenty time though, since it had been so full on the journey out, and we didn't want to miss out by being too far back in the queue.
We arrived back in the city in the late afternoon, and headed back to the hotel to change to go out again for dinner. We had planned to go to a restaurant recommended by our walking tour guide, but it seemed to have closed down when we found it, so we just had to pick somewhere else at random. It wasn't anything special, and it was pretty empty actually, but we'd realised by this point that most restaurants had fairly similar menus, so it did the job. We then headed back through town to Floridita, to find the meeting point for a free nightlife tour we had come across online. Unlike our pub crawls back in Edinburgh, where you pay up front and get free shots included, this was free to join so you had to buy your drinks along the way and tip the guide at the end. We had assumed it would still be pretty similar to a pub crawl in other respects though, to meet some other people and find some fun nightlife venues; however, the group ended up being mostly older couples, which was a little disappointing, but we still chatted away to many of them throughout the night.
We went to three different bars, to try one of Cuba's most famous cocktails in each; a daiquiri, a mojito, and a canchanchara (which we had tried back in
Trinidad
as well). Cintia and I got the classic version in each case, rather than the different flavoured varieties, and all the drinks were definitely good. The venues were interesting, as they were places that we would have been unlikely to find by ourselves, well off the beaten tourist track. However, each of them was pretty quiet and empty; the guide said that was unusual though, even for a Thursday, as Old Havana is normally pretty busy on any night of the week. The fourth and final bar didn't have a specialised cocktail, so Cintia and I opted for piña coladas, to have a change, but still be drinking the Cuban rum. There was a free salsa lesson included here though, which we were a bit unsure of at first, not being something we would have signed up for knowingly. However, the guide made everyone join in, so no one felt too awkward, and they taught us the basic individual steps (as opposed to partner dancing). It was actually pretty easy once you got the hang of it, but the locals add in so many flairs and twirls and extras, that it looks far more impressive and intimidating when they do it!
After the tour wrapped up just before midnight, the rest of the group were all leaving, and we weren't too fussed on sticking around in the last bar, which had now filled up with locals dancing salsa. The guide had given us a recommendation for somewhere to go out the next day, which was a Friday, so we opted to turn in for the night as well. It wasn't the exciting night out we had hoped for, nor quite what we'd expected from the description and reviews online, but we had some good drinks and saw some different places, so we had to settle for that!
Day Four
As mentioned, our final day in Cuba was forecast to be the cloudiest and coolest weather-wise, so we had kept all the museums and indoor activities for this day. We wandered up the Paseo de Marti this time, away from the Capitol building, to visit the Revolution Museum. The building is pretty easy to spot from the outside, being the former Presidential Palace, so it's huge, imposing structure. Outside in the square, there is a statue of José Marti, a key figure in Cuba's fight for independence from Spain in the 19th century, as well as an old military tank and a fragment of the old Havana city walls.
Inside, the museum tells the story of Fidel Castro's revolution in the 1950s, as he sought to overturn US power and corruption in Cuba, and the country's subsequent development as a communist state. The exhibits themselves are fairly basic, with many old display cases containing photos, maps, and artefacts, with printed labels next to them. We already had a general understanding of the revolution, largely from our guidebook, but this gave a little more detail on specific events and battles, as well as the aftermath of the revolution in the years after. The photos were interesting too, as Castro and his right-hand man, the Argentinian born Ché Guevara, who was later killed fighting in Bolivia, are such iconic figures in Cuba's history, and even now to the rest of the world too. Seeing these photos of them was really quite striking.
The exhibit is fairly small, though, and only takes up a small portion of the building, but a few of the empty rooms are still open for the public to see, with explanations of their former uses back when this was still the Presidential Palace. We were able to see a couple of salon type meeting rooms, the Presidential Office, and a glimpse of the Hall of Mirrors, which was modelled after the hall of the same name in the Palace of Versailles, France. Even though the rooms are now bare of furniture, the opulence and glamour of the building is also a striking contrast compared to the country's current communist regime, as explained in the exhibition.
Once we'd exhausted the museum, we made our way through Old Havana again to see the Cathedral. We'd seen it from the outside in passing a couple of times already on the trip, but had yet to actually go inside. Certainly compared to our experiences in Mexico, Cuba isn't particularly religious anymore, but the cathedral is still a prominent sight in the city. One of my favourite features actually, is the fact that the two bell towers don't match at all, one being square and the other octagonal, which makes for a quirkier look to the exterior. Inside, it is fairly simple, with bare stone walls and arches, and filled with paintings and statues and all the features of a typical Catholic church. We also happened across some sort of parade or festival happening outside, with these stilted figures in colourful costumes, accompanied by musicians.
We continued on to the Museo de la Ciudad (Museum of the City), which is housed in the former Palace of the Captain Generals, a decadent Baroque palace centred around a courtyard full of tropical plants and natural sunlight. The museum mostly focusses on Havana's colonial era, while the island was under Spanish rule. In fact, the palace was once meant to host the King and Queen of Spain, but they never made the journey here in the end. There wasn't a huge amount if information to read here (even less so in English), but it was stuffed full of artefacts, with everything from great carriages to religious objects to Spanish military weapons and uniforms. Many of the rooms have also been left furnished, as they were when the palace was lived in, so you can wander through these ornate, opulent chambers, full of trinkets and portraits. It was definitely interesting to see a different era of Cuba's history, after learning about the revolution earlier that day.
The museum is in the Plaza de Armas, which we had passed through on our tour the first day. We returned to the site of Cuba's first Mass, as the small building was open at this time of day (our tour had been in the evening, after closing). There's a mural inside, which shows the first Mass taking place, and in the courtyard there's a sacred tree, which you are supposed to walk around three times, though we skipped doing this ourselves! Nearby, we also revisited the rum shop from the tour, to pick up a bottle each to take home. We spent a while browsing all the different varieties made all over the island, unsure which to choose, but in end we settled for Havana Club Añejo Reserva, since that was the city we were in, and it's a variety we hadn't seen as much at home (Havana Club 7 Year and Especial are the easiest to find here).
We wandered casually through Old Havana some more, stopping off for a lunch in cafe we'd discovered earlier in the trip, Lo de Monik, a brightly decorated, very modern place, and the biggest fruit smoothies ever. We continued our souvenir shopping, as I got a magnet for Cuba nearby, then ambled along the pedestrian Calle Obispo. Here, we stumbled upon an artisan market we hadn't seen before. It was pretty crowded inside, and I was constantly terrified of knocking something over! But we cautiously made our way through the crowds, browsing all the crafts on offer, and each came away from some jewellery and trinkets. Cintia was translating for me, which proved to be especially helpful when I was deciding between two pairs of earrings; I liked the shape of one, but the colour of the stones on other, so the vendor offered to swap the stones on the spot for me – perfect! We were fairly laden down with shopping at this point, especially with the rum bottles in our backpacks, so after browsing a couple of other shops, and making use of the internet in the ETECSA shop nearby, we headed back to the hotel to drop everything off again.
We ventured out in the early evening again, this time heading for Floridita, which we had passed numerous times already but had yet to actually go inside. This was Hemingway's other favourite bar, where he said the best daiquiris were made. It was totally packed inside, mostly with tourists like ourselves, but we somehow managed to squeeze through the crowds and snag a couple of seats beside the bar. The decor has been kept the same way as it always was, very reminiscent of the old-school atmosphere that pervades all of La Habana Vieja, a place frozen in time. There were plenty of photos around the walls of the bar's many visitors over the years, including several of Hemingway, even a standout one of him with Fidel Castro, next to a statue of him leaning on the bar. We ordered original recipe daiquiris, as opposed to the strawberry flavoured ones also on offer. The bartenders were clearly making the daiquiris in bulk, pouring out half a dozen from each mix in the blender, but we still enjoyed them greatly, along with our tostones (fried plantains, the typical bar snack or appetiser here). We only stayed for the one, to get a taste of the atmosphere inside, but like La Bodeguita del Medio, it is a bit overpriced, since its very touristic now.
We departed Floridita again, but it was still rather early for dinner, so we decided to go for another drink in Al Pirata instead. Since it was our last night, we were revisiting a couple of our favourite locations from the trip. We sat on the picnic benches outside, sipping our jumbo sized piña coladas this time, and people watching the world go by. From there, we headed up to El Malecon, with the intention of watching the sunset along the waterfront. However, it proved to be too cloudy to see any decent kind of sunset, bar the subtle hints of colour in amongst the clouds themselves. We stuck around for a while anyway, watching the waves crashing up against the harbour walls, and admiring the views of the Central Havana skyline, and the fortress across the water. By this point, after our uncertain feelings at the start of the trip, Havana had definitely grown on us, and we'd learned to appreciate what the city had to offer, and respect the cultural differences that perhaps still weren't to our taste. We walked back down the Paseo de Marti, passing children out rollerblading and playing games in the street (the upside of limited internet!) – at which point, an old man grabbed my arse as he passed, and promptly undid all those good feelings I'd just been having. Wonderful.
We passed by Parque Central and El Capitolio again, seeing the building lit up night this time, then went back to Tabarnish (the Russian place) for dinner, since we'd enjoyed it a lot on our first visit, and weren't in the mood to go hunting for somewhere new. We actually ended up staying longer than planned, as the neighbouring table befriended us, so we stuck around for an extra few drinks with them, enjoying the live music from the band as well. We actually took the opportunity to try the Santiago de Cuba rum, which had been recommended by the tour guide, but we hadn't gotten around to yet, and enjoyed it a lot. Eventually, we did extricate ourselves from the group though, as we were off to visit La Fabrica de Arte, a taxi ride away in Central Havana, on the recommendation of the nightlife guide the day before, and another friend back home.
Literally, La Fabrica de Arta translate as 'art factory', and it's a very unique venue. Part art museum, part performance space, part nightclub… it's a whole load of things rolled into one, a maze of rooms scattered over several floors of an old factory building, each one with something new to discover. We paid our entry fee, got drinks at the first bar, and set off exploring the many options inside. We definitely got a little bit lost, and went around in circles a few times, but we browsed the art exhibits and listened to the music options, from a live salsa band to a reggaeton DJ, then ended up seated in an outdoor courtyard for a while. There was a good mix of locals and tourists as well, which always seems like a sign of a good venue when you're travelling, if plenty of locals go to it as well. It was interesting and unique for sure, so I was glad we checked it out, but perhaps a little pretentious for my liking, and not somewhere I would go back to on a regular basis. The sexual assault in the street earlier had also put me massively on edge, and I wasn't feeling super comfortable in the crowds, so after thoroughly exploring the factory, and having a few drinks, we caught a taxi back to our hotel for the night.
And the following morning, we set off for the airport and our long journey home again, bringing our 3 week adventure to an end. This wasn't entirely uneventful either, as Cintia got talking to an elderly man on our first flight to Mexico City, who was a writer, largely on the topic of the revolutionary history, and had met both Fidel Castro and Ché Guevara! He didn't speak English, so I couldn't join in much, but he certainly sounded very interesting from what she told me! Anyways, Cuba is definitely one of the more unique countries I've visited, unlike any other place I've seen before. While it's still true that not all of it was to my liking, and I'm not sure I would go back again, I'm still very glad we went. The culture shock was a good learning experience, reminding me to be patient and understanding of other cultures – even if I don't always agree with them. And it was a good way to end the trip, after being so busy in Mexico. In Cuba, we did our fair share of sightseeing and learning about the history, but also had plenty of time to rest and relax, be it with beach days or sipping cocktails in the many rooftop bars and terraces we found. All in all, we had an excellent trip – and one we're all the more glad for taking before the world came to its current standstill!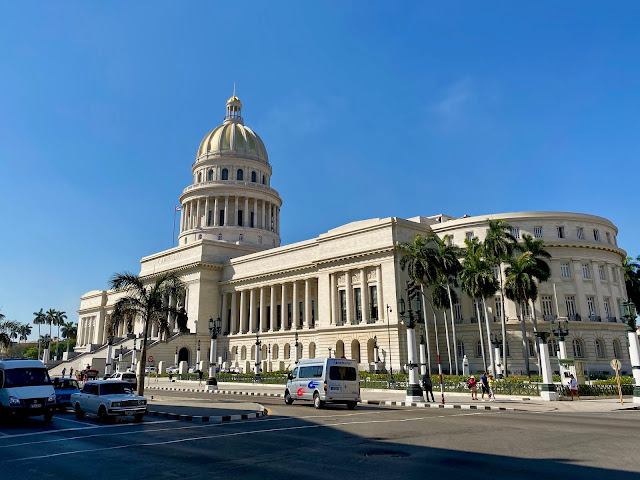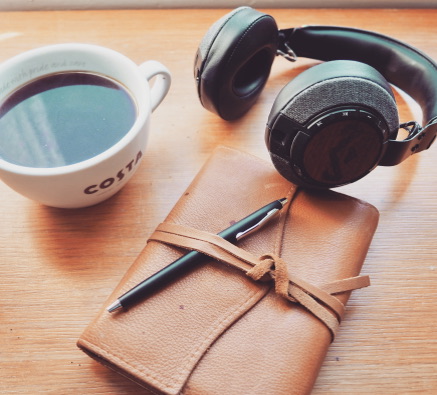 You May Also Like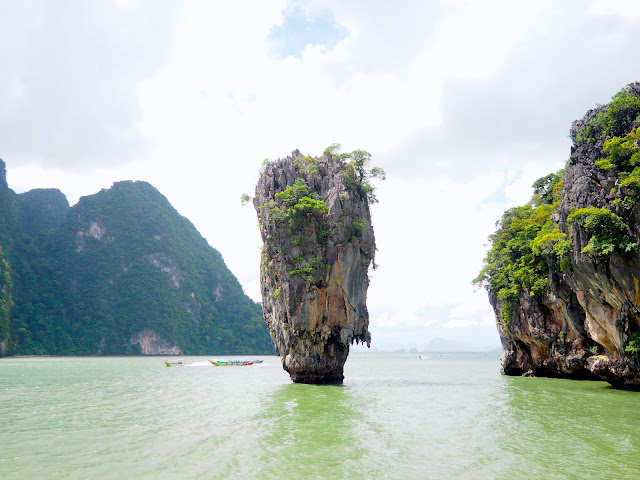 20 August 2017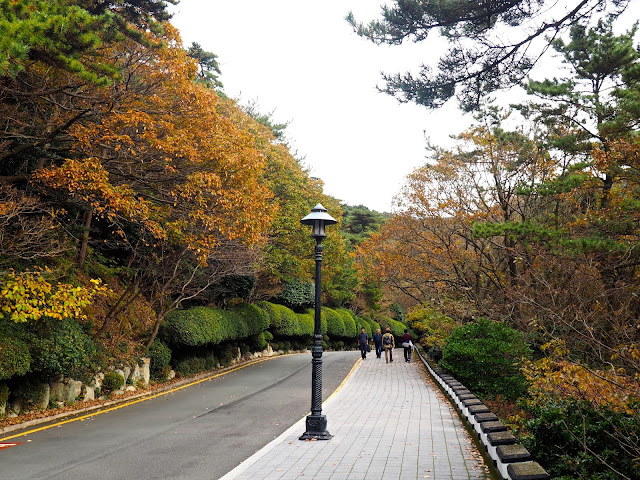 26 November 2016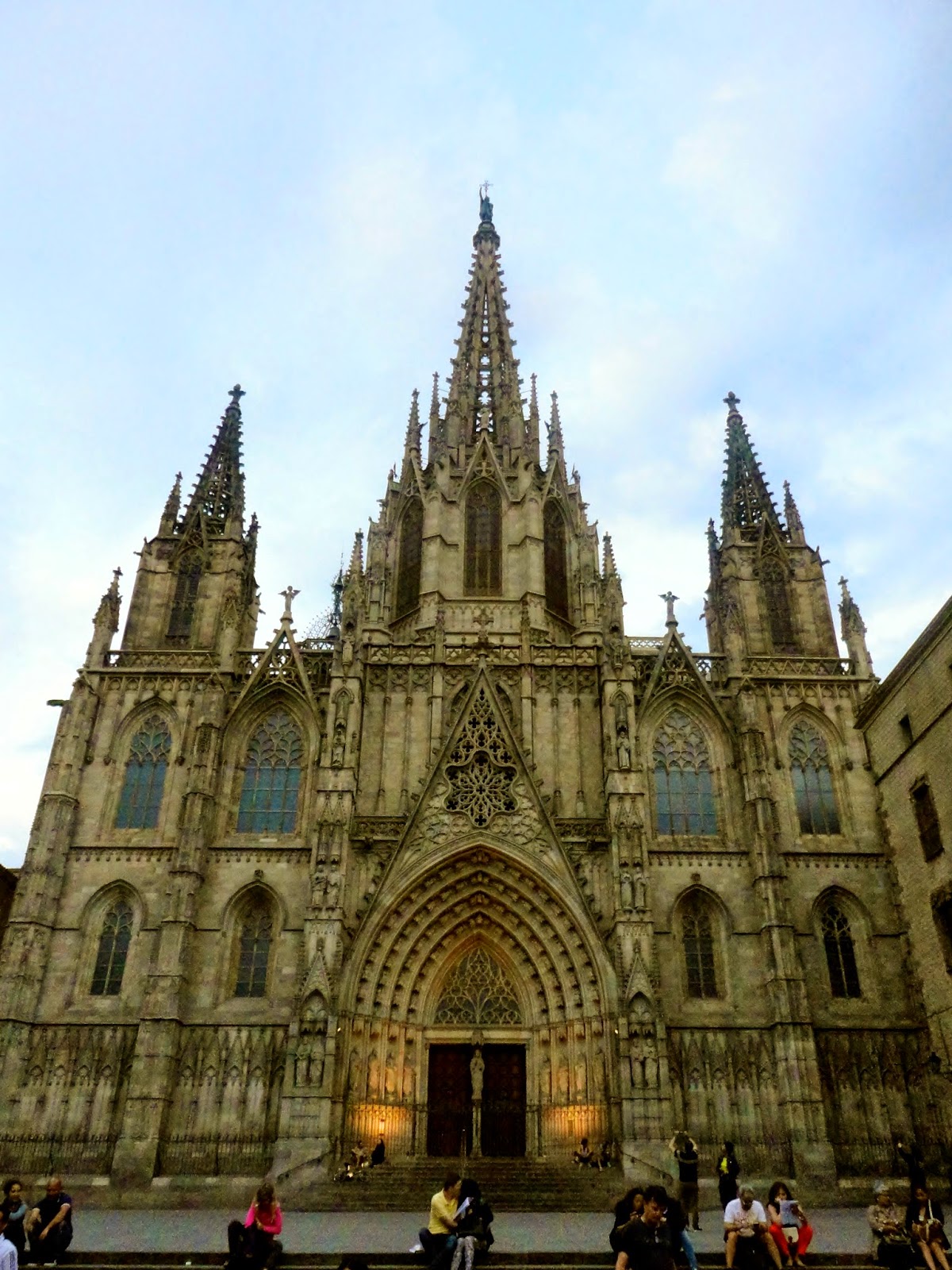 21 February 2015