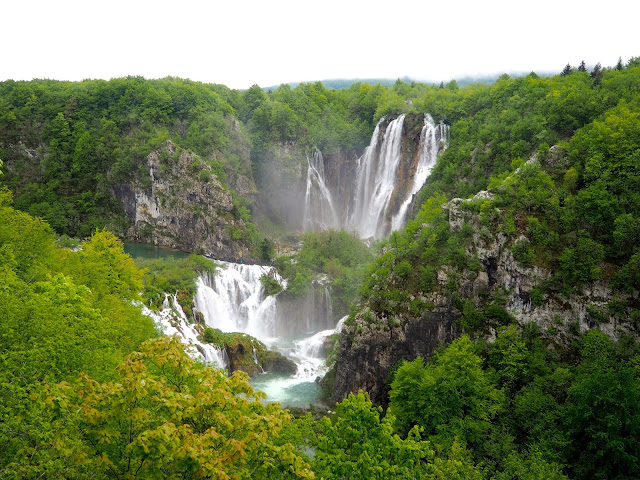 Plitvice Lakes National Park | Croatia
23 May 2019
For the second half of my week long holiday in Croatia, I travelled out of Dubrovnik and took a bus north to Split (you can also take a ferry or flight!). I was staying there for four nights, and the first afternoon I spent in the city itself – more coming on that in a future post! However, whereas in Dubrovnik I could have done day trips but instead chose to fill my time in just the city itself, I discovered that for Split you only need a day or two in the city. But I had booked to stay for that long to do some day trips around the region instead. I looked into a few options before settling on one day to the Blue Cave & 5 Islands, and another to Plitvice Lakes.
Now, this day trip was definitely not the smoothest of sailing! If you search images of Plitvice online, you'll see all these magical shots of bright blue rivers and lakes and white sparkling waterfalls – all taken in gorgeous sunny weather of course. Alas, this was not meant to be for me. As I mentioned in my last post, the weather was not on my side for most of my week in Croatia, with far more rain than they normally get at this time of year. Unfortunately, this meant the lakes were flooded!
I had booked the trip a couple of days in advance, with Portal Agency – you can also drive there yourself, but I haven't driven in years – and they were very good about the whole thing. They emailed me the day before I was supposed to go to explain that part of the park was closed due to the flooding, and offered me the choice of still going, rescheduling, switching to another trip, or getting a refund. I was pleased they gave me advance notice and the choice, and I decided to go anyways, to see the parts that were open at least. I had already looked at the alternative (Krka waterfalls) and decided I wanted to go to Plitvice more, and rescheduling still didn't offer a guarantee of it being open, as it was forecast to rain more in the next few days. And this way I could at least mentally prepare for it, so I wouldn't be disappointed on arrival.
We departed early in the morning on the coach, and discovered there were only three of us who had chosen to go anyways – the other 20 or so had taken the refund or alternative! This turned out to be a pretty good thing though, as it gave us a lot fo flexibility with our timings, and luckily the three of us got along pretty well. Our guide and driver were also excellent – they were both chatty, friendly, and fun, cracking jokes about this huge coach for so few of us (we would be gaining more passengers on the return trip though, who were doing the lakes on route from Zagreb). The day was definitely more enjoyable because of them and their company, as it could have been a bit boring and awkward otherwise!
Now, if you're thinking of doing this same day trip, the thing to be aware of is that it's a long day of driving. The lakes aren't exactly close – it's about four hours in each direction from Split! However, the time did seem to pass pretty quickly, and I've done similar length trips that have felt far longer. We all slept or zoned out for the first leg, had a service station stop halfway there, for coffee, snack, bathroom etc, then we spent the second half chatting between us. It was around 11.30am when we arrived at the park. The drive was pretty interesting too, as we were travelling inland, and up into the mountains, climbing higher all the time. As we got near the park, there was a large mountain range running along one side of us, that turned out to be the border with Bosnia & Herzegovina. We also saw a van stopped by the police, with at least a dozen men standing up crammed inside – illegal immigrants, possibly refugees, trying to pass through on their way to western Europe (mostly Germany).
Once we arrived at Plitvice, we took the train there to the viewpoint above the Lower Lakes. The Upper area was closed entirely, and we could only see this area from above, as the walkways on the riverbank were still too dangerous. However, we found out that the Big Waterfall was open again, having been closed for a few days, so that was better news. And the waterfalls did not disappoint anyways! From the viewpoints high above, the trees would open up to reveal stunning views of mountain scenery, covered in lush trees, and stunning falls tumbling down through it all. What I really couldn't get over was the colour of the water! I'd seen photos sure, but given the amount of rain, I had expected the river to be brown, or maybe grey like the sky – much like when I visited Kuang Si in Laos after a storm! Instead, it was perfectly turquoise, shining bright even on an overcast day.
We stopped at three viewpoints along the path, each showing a different set of falls. There were still plenty of other tour groups around, but I guarantee it was far less busy than it would have been had the park been fully open, or as I imagine it gets in summer! We still had to jostle to get by at times, but we were also able to take our time and admire each stop without feeling as though we were being pushed on by others, or were getting in the way too much. Of course I took plenty of photos at each point, but it was also nice to then have time to put the camera down and soak in the view in person for a few moments. The fourth viewpoint would look on to the Big Waterfall, but before we went as far along as that, we turned down a path in the hillside that would take us over the river and to the base of the waterfall itself – this was the route that had only just re-opened that day!
We crossed a narrow plank walkway over the river, with the previous set of falls just visible to one side, across a wide, calm stretch of water. You have to be careful to not lose balance off the side or anything, but the water is very calm here, only slightly elevated due to the flooding. But as we approached the far side of the river, we realised that the path actually took us right across the top of the next set of falls! The water spilled on to the planks, leaving my feet pretty wet, and the water came gushing down right next to us, spray flying off as it cascaded over the edge and carried on to join the turquoise river below. The path was fairly crowded here, but I took my time to savour this experience – I've seen and swum in many waterfalls before (NB: you can't swim in Plitvice, even when it's all open, though you can at Krka), but it's still always exciting for me!
The path took us all the way to the base of Big Waterfall, which certainly lives up to its name, even more so when you're standing right underneath it! Everyone was pulling out raincoats here, as you quickly got soaked by all the spray coming off it. My photos got progressively blurrier, as I couldn't keep my lens dry enough, even wiping it every few shots! We were also told that there was even more water coming down it today than usual because of all the rain – in summer, it's high yes, but the water can be just a trickle sometimes. It was certainly impressive, though we didn't linger too long under all the spray. We retraced our route back across the river, and uphill again to the last viewpoint, looking back to the area we'd just come from. Here we could see not just the Big Waterfall, but also the next one below it, where we'd walked along the top.
We continued along the path, which took us out the other exit of the park, where the coach was waiting for us. The normal day trip here spends around 4 hours inside the park, hiking and taking a boat trip, but we only needed a little under 2 hours for what we saw, and that was at a leisurely pace. I was still disappointed to not have been able to see the rest, but I'm glad I went anyway and saw what I did. Hopefully one day I'll get the chance to go again when it's all open, in better weather – this trip didn't include Zagreb, so maybe I'll go there and do the day trip from the other direction!
After the park, we had a short drive to a nearby restaurant for a late lunch, and our guide gave us some suggestions for dishes to try. The most interesting part of this though was when our driver ordered an entire sheep's head for his lunch! It was a bit disgusting to some people, but when I eat haggis and black pudding regularly, not much will put me off. I don't think I'd have ordered it myself, but it was definitely fascinating to consider as a meal option – he ate the meat off the face, and the brain from inside! Unique, that's for sure.
The other guests joined our bus for the drive back, though I took a nap so didn't exactly socialise much with them. After our bathroom break, the driver and guide also offered us alcoholic drinks for the last leg back. This was unexpected, but certainly a welcome surprise! We had taken longer over lunch than we would have if we'd spent the full amount of time in the park, so we got back to Split around 7pm, only an hour or so earlier than we would have on the regular itinerary.
So the day wasn't ideal and didn't go exactly to plan. Of course I was disappointed to not see the whole park, nor have the beautiful sunny weather I'd been hoping for. But I'm glad I went anyway, as I still enjoyed the day out. Also, had I not gone, I would have had too much time in Split itself and gotten bored! We were able to make the best out of poor circumstances, and definitely got a glimpse of how spectacular these waterfalls are – with any luck, one day I'll be able to go back and see it properly!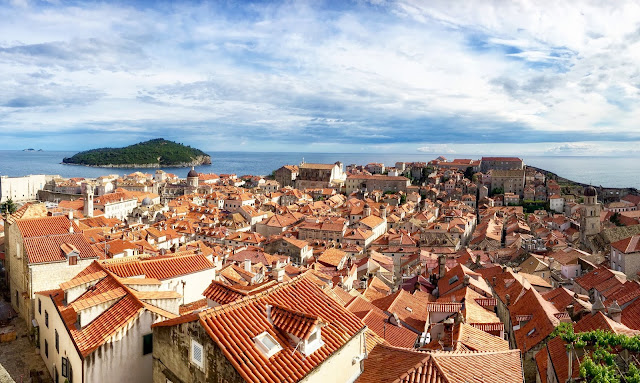 You May Also Like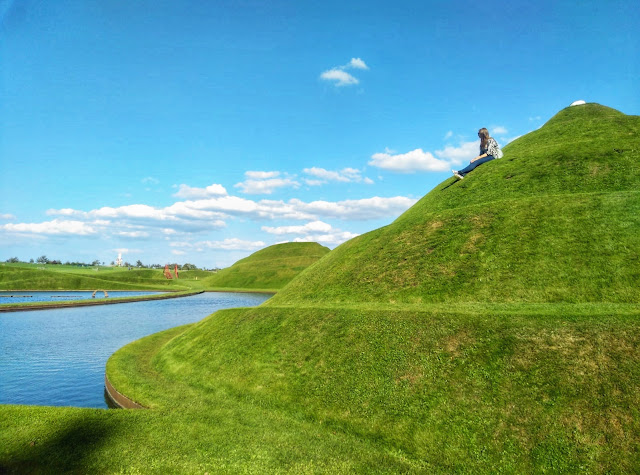 9 September 2018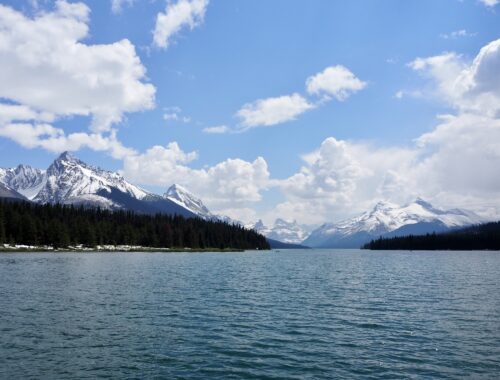 1 August 2023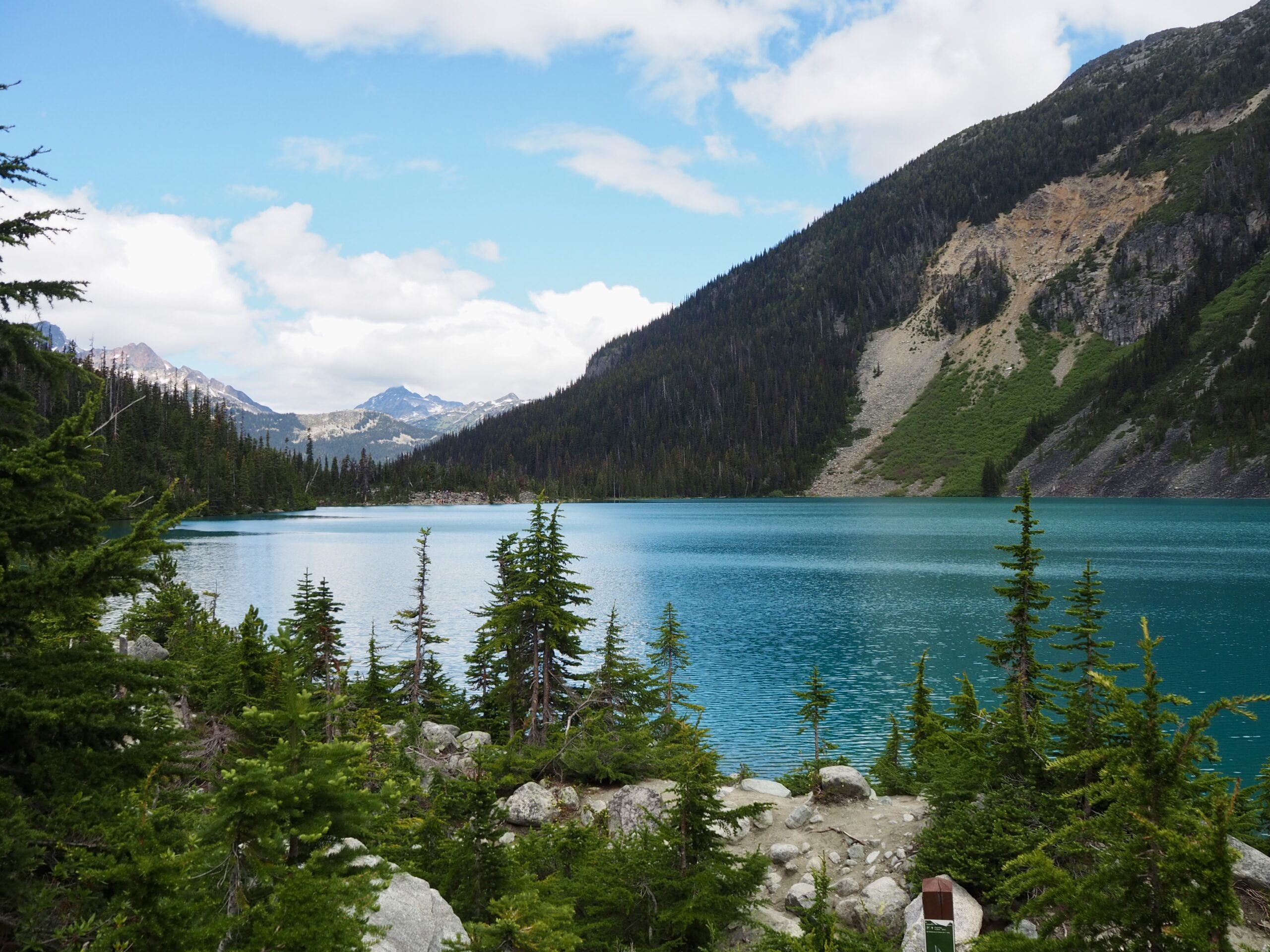 18 July 2023