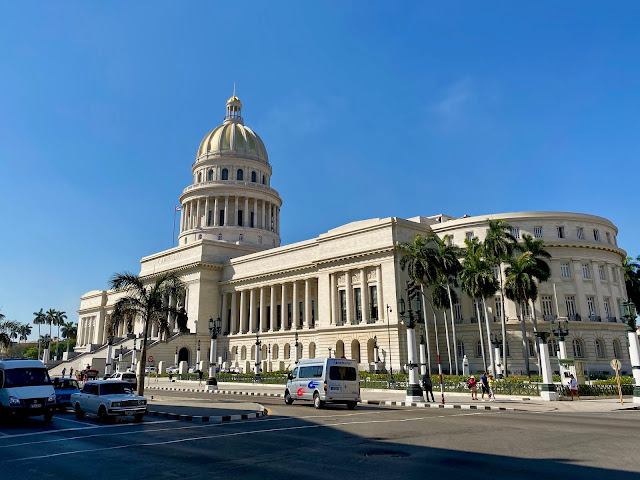 Havana, Part 1 | Cuba
24 April 2020
The final destination of our 3 week Mexico and Cuba trip was Havana – or La Habana, as it's properly called – the Cuban capital. We spent 4 days there, so I'm splitting this post into two parts, rather than one gigantic one, each part featuring two of our days there. Havana was an interesting one for us, as our normal approach to seeing new cities is to check out all the significant historic sights – but Havana actually has relatively few of these. Instead, it's more about just exploring, taking it slow, and soaking in the atmosphere, which it took us a day or so to get the hang of!
Day One
We first had to travel back from Trinidad, on the morning of our third day in Cuba. We had booked tickets in advance for the Viazul tourist bus, which serves the route a couple of times a day. This took a bit longer than the taxi ride, around 5-6 hours typically, but it was a much cheaper option. From the bus station, there were taxi attendants who were able to put us in a shared colectivo taxi to our hotel on the edge of Old Havana, to save some costs there. We weren't able to check into the room yet, despite it already being 2pm in the afternoon; turns out normal check out and check in for Cuba is 12pm and 4pm, which is later than we were used to. So, despite being quite tired after the journey, we had to venture out into the city immediately. We had decided to join a free tour at 4pm, so we had a couple of hours to kill.
I'll be entirely honest and get this out of the way; I did not enjoy those 2 hours. We'd heard such good things about Cuba and Havana before coming here, but we were quite disappointed by our first impressions. I was already struggling a bit with some of the cultural norms, like the excessively laidback nature I mentioned in my last post. In Havana particularly, I wasn't a fan of how crowded and loud and in-your-face things could get in the narrow, cramped streets, which to be fair, has been true of other countries I've visited too. It just doesn't suit my nature, but I can respect that it's the culture and the norm there. Although, we did encounter a couple of downright rude people in those first couple hours, including our hotel receptionist, and a cafe owner who had absolutely no interest in serving us as tourists, which didn't help with the first impressions. The thing I really couldn't stomach though was the sexual harassment – we were catcalled constantly throughout our time in Havana, far worse than anywhere else I've travelled to, and it was uncomfortable, frustrating, and exhausting. I want to get all that out the way just now, as this may colour some of the rest of my descriptions of Havana. Also I want to highlight that when travelling, not everyone will like every place they visit. It might look glamorous and exciting on Instagram, but there's always more to everyone's stories, and I want to be honest about my experience.
All that said, Cuba and Havana did grow on us, and by the end of our time there, we were a little more at ease – well, up until I was straight up assaulted when a guy grabbed my arse in the street. But Cuba was definitely a very interesting and unique experience. I've travelled enough now that I don't experience culture shock all that often, but I definitely had some here, and that's not a bad thing. It forced me to be challenged by travel again, to think about how I was feeling and reacting to this different culture, and try harder to understand, accept, and embrace it as much as possible. We encountered plenty of people who were perfectly nice and friendly, and we discovered many places and aspects of culture there that we did enjoy. I don't think I'll ever rank it amongst my favourite places I've been, but I was definitely glad that we went for the experience.
We spent those first couple hours just wandering the streets of Old Havana (La Habana Vieja) and stopping off for a coffee, before heading to the meeting point for the free tour we'd looked up (simply called Free Walking Tour Havana). Cintia is also a free tour guide like myself, so we always like doing them to support the industry, and it's a good way to get your bearings and an overview of a new city, and pay what you felt it was worth at the end. The tour guide was very animated and energetic, although it was a little hard to hear him sometimes when he explaining things whilst walking through these narrow, crowded streets, However, they did split us into much smaller groups than we were expecting for this very reason, and the streets are too narrow to offer many places to stop and gather a group to listen anyway. Fortunately, I had already read the summary in a guidebook, covering the island's colonial history, through to the Communist revolution, which helped contextualise the rest of the tour when I couldn't hear him, as well as most of our stay in Havana. The tour took over 3 hours in total, which is a little more than my concentration can handle, especially when I was feeling tired and on edge anyways. We certainly saw a lot of stuff in that space of time though, and he was able to give us directions, recommendations and answer many questions along the way.
Old Havana is a bit of a maze of streets, but doesn't actually cover a huge area of land, there's just a lot crammed in there – I've actually spread my photos through both my Havana posts, as we covered so much on the tour that I didn't need to take more of the same places later! The city's architecture is impressive, echoing the glamour of its heyday, so it does feel like you've tumbled through time a bit, though everything is somewhat faded now. He took us to all the major squares in the area, and pointed out the important buildings in each one: Plaza Vieja, which has a mixture of baroque and art nouveau buildings, and the city's camera obscura; Plaza de la Cathedral, where obviously you can find the cathedral; and Plaza de San Francisco de Assis, where lies the old monastery and church (now an art museum), and a statue of the eponymous saint. We passed by the remnants of the old city wall and part of the city's original 16th century aqueduct. He took us into a couple of hotels as well, which was surprising at first, but it was mainly to show us different architectural styles on display. There were often courtyards in the centre of them, full of plants and fountains and natural light streaming in from above. These were also places where artists and other people of note would have gathered in the past. He took us to the places connected to Ernest Hemingway, who used to spend a lot of time in the city, and which Cintia and I planned to revisit later, including the Hotel Ambos Mundos, and the original La Bodeguita del Medio – where we had an impromptu 10 minute break while our guide started dancing in the street with one of the guests in the group!
We stopped off in a rum and cigar shop, two of Cuba's most famous exports. There was another group in at the same time, so it was fairly crowded inside. Cintia and I didn't get anything in that moment, but we did make note of it for later, as we both wanted to get some rum to take home. In the same square, Plaza de las Armas, we saw the monument where the first Mass took place in Cuba, and the Museo de la Ciudad, which was formerly the Palacio de los Capitanes Generales, and has an entirely wooden street outside it. We then walked over to El Malecon, the esplanade running around the coastline from the harbour to the north of the city. We were a little late to see the proper sunset, but we did get to see the sky aglow with the colours of dusk. Across the water in the Casablanca neighbourhood is the Castillo and the La Cabaña, two massive fortresses stretching far along the coast. The tour finished here, looking down the Paseo de Marti, with the National Capitol Building and the Maximo Gomez Monument (military commander during Cuba's war for independence from Spain) visible in the distance, and we tipped the guide and gave our thanks before the group dispersed.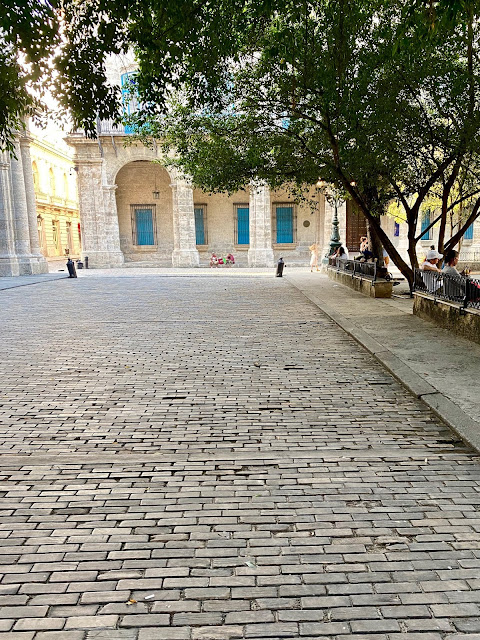 The wooden paved street!
At this point, we were now able to check into our hotel room, so we headed back to take a long-awaited rest there for a while. We headed out again for a late dinner, wandering down to Parque Central, then heading along the Calle Obispo, which is a pedestrianised street with many food and shopping options. We were looking for a restaurant the guide had recommended (with free WiFi of course!) and found it entirely by accident; many restaurants are located in the upstairs of buildings, so they have staff on the street trying to entice people inside, as they would struggle to get customers otherwise, and we recognised the name of the restaurant (which I have now forgotten again) we were looking for from one of them. We sat on a balcony looking down onto the street, people watching as we ate, while a live band played inside, as seems to be the norm in every restaurant in Havana! After dinner, we attempted to get online in a public hotspot, since the restaurant's WiFi hadn't worked at all and we had none at the hotel, but we struck out there as well (see my last post for an explanation of Cuban internet!). It was nice to disconnect for much of the day, and we were content to do so, but we frustrated to not be able to check in with family and friends and such just for 10-20 minutes, so we just turned in early for the night at that point.
Day Two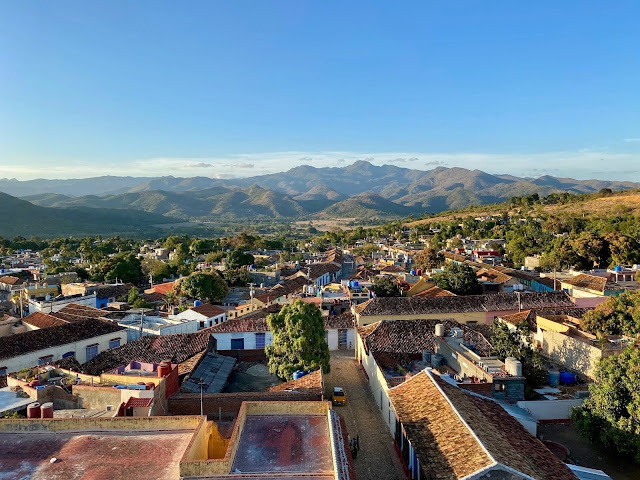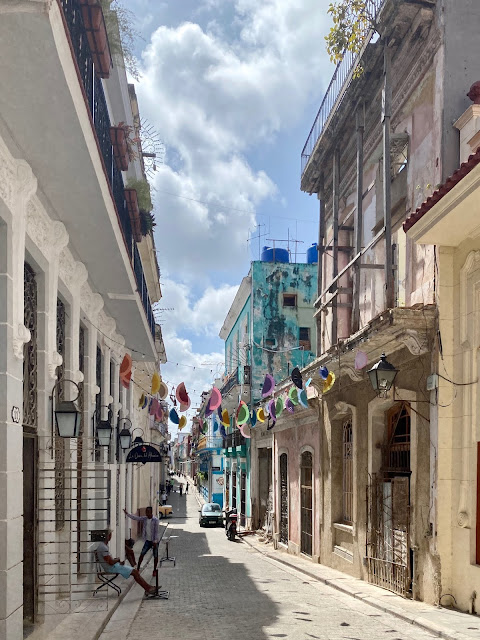 You May Also Like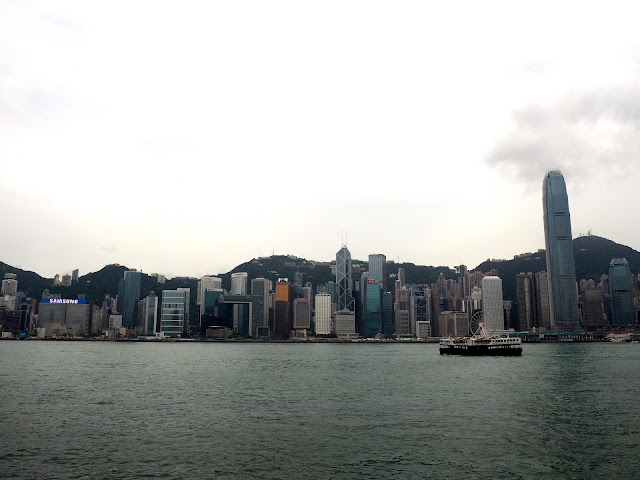 5 September 2015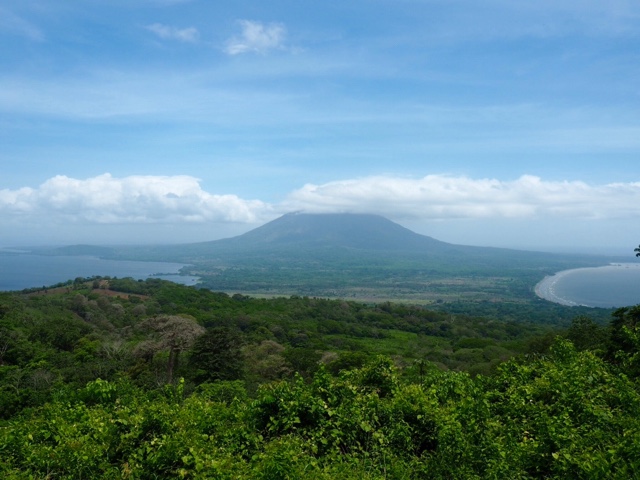 19 June 2015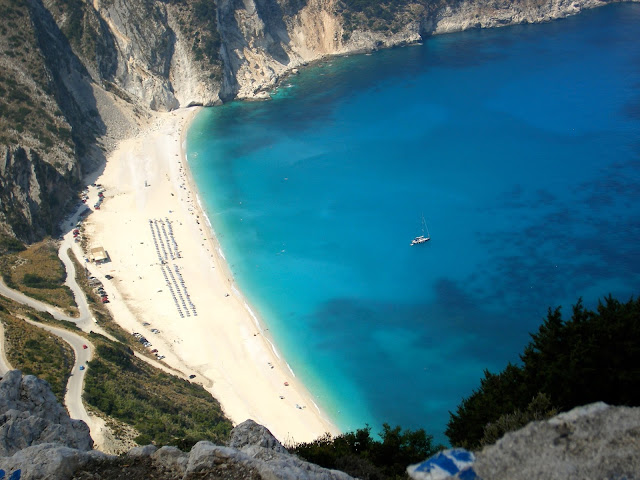 1 August 2015