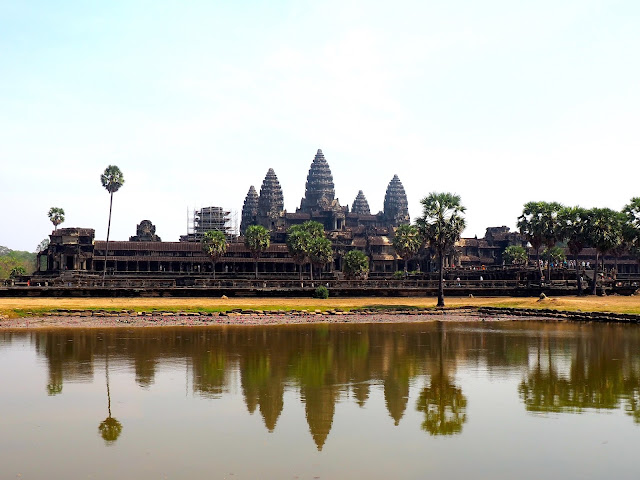 A-Z of East & South East Asia
13 September 2018
I've written several travel themed A-Z posts over the last few years, including my current home city Edinburgh, my home country of Scotland, and my temporary home in Asia, Hong Kong. This time I'm widening the scope quite a bit to do an A-Z of Asia, but specifically East & South East Asia, as that was the area I lived and travelled in. Other than Hong Kong, I didn't spend enough time in any single country to feel equipped to write an A-Z for it (without extensive research anyways), so I'm traversing the continent for this one, but also mainly focussing on the places that I went to during my travels there!
For all my other A-Zs, click here!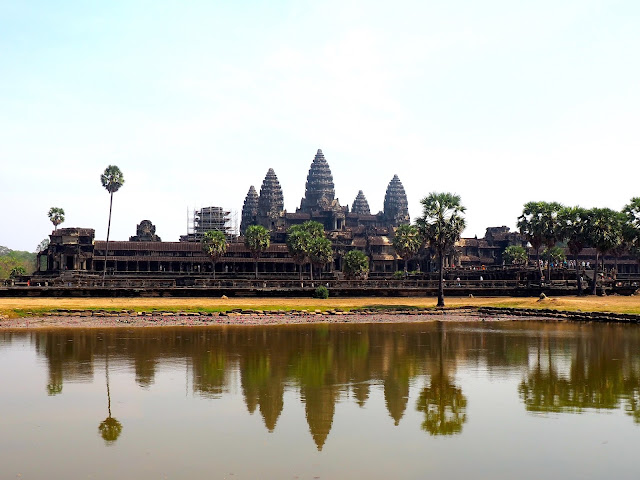 A – Angkor Wat
The Angkor temple complex, near Siem Reap in Cambodia, is world famous, and Angkor Wat is the biggest and most impressive of all of them, even featuring on the Cambodian flag. Some people aren't actually aware of all the other temples in the area, besides this one, but it's worth exploring them too! Angkor Wat the largest religious monument in the world, and dates back to the 12th century, when it was constructed as a Hindu temple, before being converted to a Buddhist one, as it is now. The most popular time to visit is at sunrise, when the sun comes up behind the temple, and you can see the reflections in the lake at the front – it was certainly an unforgettable experience when I went!
B – Bangkok
The capital of Thailand, and one of the most popular tourist destinations in the continent. I visited Bangkok twice, one of the few cities I can say that about, once each summer before travelling to the north and south of Thailand – Bangkok is the entry point for most people coming into the country too, before heading to other parts. There's lots of interesting stuff to see in the city itself though, such as Wat Arun and Wat Pho, the Grand Palace, and neighbourhoods like Chinatown and Khaosan Road.
C – Chinese
I mean the language, rather than the country, since it's going to get several more mentions for other letters. But since the population of China is 1.4 billion now, it should come as no surprise that Chinese is one of the most spoken languages in the world, as well as one of the most sought after by employers. Mandarin is the most common form of Chinese, and the official language of China, but there's also dozens of other regional variations, including Cantonese, spoken in Hong Kong, which are all mostly mutually unintelligible! Officially, there are over 80,000 Chinese characters, but most educated native speakers only need to know about 8,000.
D – Disneyland
Although an American invention in its origins, Asia has more Disneyland parks than any other continent! There are two in North America (both in the USA) and one in Europe (Paris), but East Asia boasts three of them now, found in Hong Kong, Tokyo, and most recently, Shanghai. While I was teaching kindergarten over there, I found that most of my students were familiar with all the most popular Disney characters because of this, and I myself did go to all three parks while travelling out there (I've been to 4/6 so far!). Although it was slightly odd at first to see iconic characters speaking in Chinese or Japanese!
E – Elephants
The elephant is the national animal of Thailand, but you can also find them in Cambodia, Laos, Vietnam, China, Malaysia, and Myanmar, as well as South Asia (India, Nepal, Bhutan, Bangladesh) and Sri Lanka. Asian elephants are much smaller than their African relatives, but are still big, strong, impressive creatures! I only saw them while in Thailand, where they've become a big part of the tourism industry. Elephant riding is still common there, but this is a cruel practice that hurts these animals, so more and more are being rescued by elephant sanctuaries, which allow visitors to interact with them more humanely, by feeding and bathing them.
F – Fuji
Mount Fuji is the tallest mountain in Japan, located not far from Tokyo, and is also still an active volcano (though it hasn't erupted in over 300 years now). On a clear day, you can see it from Tokyo and other nearby cities, but much of the time it's obscured by cloud cover – as it was when I was there! You can visit it up close in the Fuji Five Lakes region, where I went, specifically to Lake Kawaguchiko, where there were other things to see and do, since I couldn't actually see the mountain. It's a very picturesque and iconic sight when visible though, especially in winter, capped by snow, and is frequently depicted in artwork and photography of Japan.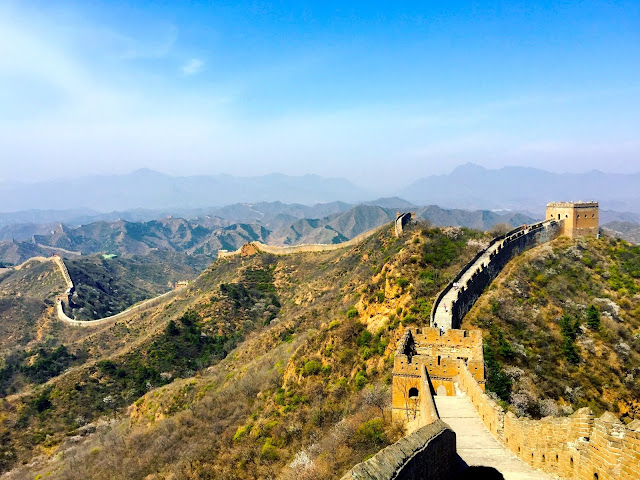 G – Great Wall
The Great Wall of China is one of the 7 New Wonders of the World, and is probably the country's most famous and iconic sight. It spans much of China, constructed as a defence against invading Eurasian armies from the west, and totals over 21,000km in length (over 13,000 miles). Its condition varies, with some parts being better preserved than others. The areas near Beijing are the most popular with tourists, but you can still find a few quieter stretches, such as the Jinshanling section I went to. It's one of these places you can see dozens of photos of, but nothing will quite live up to seeing the real thing, and standing on top of it yourself!
H – Hong Kong
Come on, did you think I would pick anything else for this letter? Hong Kong was my home for the better part of two years, and will always remain very dear to me. Yes, it is incredibly busy and densely packed, but there's so much more to it than that. The Central skyscrapers and Victoria Harbour are iconic, but there's also ancient temples and quaint villages, as well as loads of country parks, islands, and beaches to explore, taking you into areas of peace and calm, just a stone's throw away from the city centre. It's a fascinating mix of old meets new, East meets West, and urban meets rural.
I – Indonesia
Indonesia is an island nation, composed of between 14-17,000 islands, depending on which source you check! They don't know how many there are for certain, and the majority are uninhabited. I only visited Java and Bali while I was there, two of the biggest and most well-known islands, where I learned a lot about local life and culture, in cities like Jakarta and Yogyakarta, and saw stunning scenery in Mt Bromo and Pemuteran. I'd love to see more in the future though, such as Borneo, Sumatra, and Komodo, where there is some of the world's most unique and exciting wildlife.
J – Japan
Japan is a fascinating country, with such a unique culture, making it very popular with travellers from all over the world. It's another island nation, consisting of over 6,000, but only 430 of them are inhabited. My visit was only to Honshu, the largest of them, where I stayed in Kyoto and Tokyo, so I only saw a small portion of the country, but it gave me a pretty good taster of it. Kyoto is ancient and beautiful, full of temples and historic buildings, peaceful countryside areas, and aspects of traditional Japanese culture; while Tokyo is the Japan of the 21st century, with high rise buildings, modern technology, a wealth of shopping districts, and dozens of sub-cultures.
K – Kuala Lumpur
The capital city of Malaysia, and home to the iconic twin Petronas Towers, one of the country's most well-known sights. It's a large, international sort of city, home to a variety of cultures, with regions like Chinatown, Little India, and the Arab Quarter available to explore. Although there are remnants of British colonial era buildings – it gained its independence back in 1957 – KL feels like a very modern city, looking to its future. It's also a gateway to the rest of Malaysia, as there's plenty more of the country to explore beyond the capital!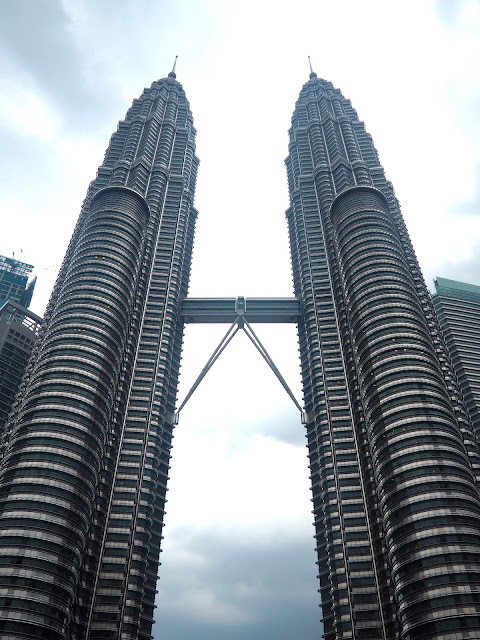 L – Lunar New Year
Some people may know it better as Chinese New Year, but it's actually celebrated in various forms all across Asia, so Lunar New Year is a more accurate term to encompass all. The dates vary depending on the country and the lunisolar calendar, so China, Japan, Korea, and Vietnam typically celebrate it in late January or early February, while other countries use local calendars that typically place it in April, such as Cambodia, Laos, Thailand, and Myanmar. Whenever celebrated, this is generally one of the biggest holidays of the year, often a public holiday, and a time when families come together to celebrate. There are often huge parades and firework displays too, especially in China!
M – Mekong River
This is the longest river in South East Asia, and passes through a total of six countries, starting in China and flowing through Myanmar, Laos, Thailand and Cambodia, before meeting the sea in its delta in Vietnam. I visited several sections of it on various trips, including two days sailing through it in Laos (where it forms the border with Thailand), and a day exploring islands in the delta in Vietnam. It's not always the most picturesque thing, since the water is mostly brown from all the silt picked up on its mammoth journey, but it is hugely important to the local people, especially their industry and economy.
N – North Korea
Or its official name, the Democratic People's Republic of Korea. The Korean Peninsula has had a very turbulent history, having been split into the North and South in 1945, after the Japanese invasion during WWII, with the North backed by the Soviet Union and the South by the United States. The Korean War in the 1950s only ended with a ceasefire, leaving the peninsula divided. North Korea is now one of the most secretive nations in the world, as well as the most controversial, with the cult-like worship of its ruler, one of the largest armies in the world, reports of human rights violations, and the way media is filtered, giving its population next to no contact with the outside world. I learned a lot more about this history while I was living in South Korea for a few months, which was very interesting, and really quite sad, as families were torn apart by the division, and both sides would love to see reunification, but neither will cede to the other.
O – Osaka
I struggled a little for this letter, until I remembered about this Japanese city. It's not one I visited on my trip, but is one of the more popular tourist destinations in the country. It's also located on Honshu, the main island, and is the third largest city, after Tokyo and Yokohama, so it's another example of the modern, futuristic side of the country. It's got plenty of things to see and do, including excellent food (it's known as the 'nation's kitchen'), and is the birthplace of the Japanese puppet theatre tradition. It's also often used as a base for tourists who want to visit Hiroshima, as well as the Kansai region, since it's central to all of them.
P – Philippines
Yet another island nation, the Philippines is home to some of the most beautiful islands in the world – the 2017 Conde Naste Reader's Poll placed Filipino islands in the top 3 positions, Boracay, Cebu, and Palawan (another 'P' word!). I only visited Boracay and Palawan while I was there, but both were suitably impressive! Manila airport might give you a headache with delays when you arrive, as most flights have to connect through it to other islands, but it'll be worth it. There's so much natural beauty to discover though, from island hopping about El Nido, to the underground river in Puerto Princesa, to the Chocolate Hills of Bohol, and the stunning waterfalls on Cebu, as well as beautiful beaches and clear oceans all around!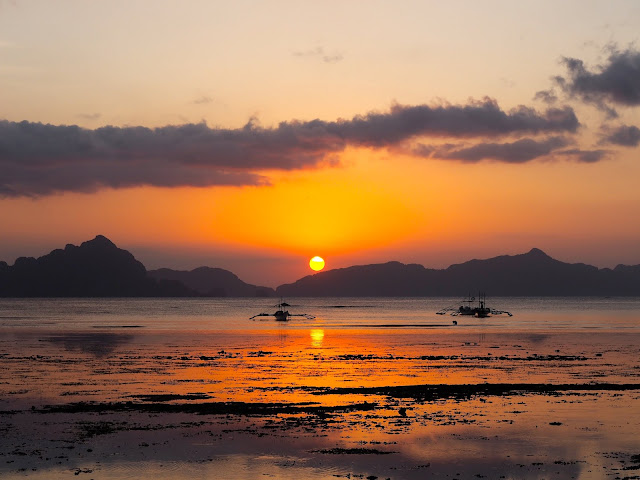 Q – Qingdao
This city in the eastern Shangdong province of China is most famous for one of its biggest exports; beer. A remnant of the German occupation in the early 20th century company, Tsingtao is now one of the most popular beers across East Asia, and is exported all over the world. The city's name is spelled as Qingdao according to official pinyin (the romanised form of Mandarin), but the beer is spelled differently because of differing phonetic transliterations of Chinese at the time. Qingdao now has an annual beer festival, and a beer museum, celebrating its famous brewery!
R – Rice fields
These are all over East and South East Asia, with rice being the most produced and consumed food all across this part of the continent. They've actually become a tourist attraction themselves, whether its the flat, flooded paddy fields, or the more unusual, and highly photographed, stacked terraces in steeper hillsides. This is a huge industry all over the continent, with the majority of countries in the region cultivating rice fields, of varying sizes. I certainly saw my fair share of them throughout my travels, most notably cycling through rural villages and fields in Vietnam, and admiring the stacked terraces in Indonesia – and I certainly ate plenty of it while living there too!
S – Singapore
This tiny little country has actually only been a country since 1965. It was established as a British colony, then was part of Malaysia for a time, before becoming an independent city state. It developed very quickly over the years, and is now a very modern city, with high quality of life and ranks highly in many international rankings on education, healthcare, safety, and much more. It's also a very diverse country, with four official languages, and a range of ethnicities and religions represented in the local population, as well as a high number of expats living there. Although small, there's a lot to see and do there, with the Marina Bay Sands hotel and Gardens by the Bay, with those incredible Supertrees, being some of the most iconic sights.
T – Taiwan
This island nation off the coast of China was actually once part of the country, and is officially called the Republic of China, which was the government overthrown by communism during the Chinese Civil War, and retreated to Taiwan. As a result, mainland China (PRC) still claims sovereignty over Taiwan, refusing diplomatic relations with any country recognising the ROC. I had no idea about the complex history until I travelled there! I only had time to visit Taipei, but I was highly impressed with the city, especially the locals, who stood out as being some of the friendliest people I met anywhere in East Asia.
U – Uluwatu
Bali is highly photogenic wherever you look, but Uluwatu definitely stood out to me. Located on the Bukit peninsula, in the very south of this famous Indonesian island, Uluwatu is best known for the Hindu temple on the coast, with spectacular clifftop views on either side. It's also very popular with surfers, as is Bali in general. I'm not a surfer, but this was one of my favourite places in Bali, taking in those amazing views while the sun started to set (though I didn't stay for the whole sunset, because of the island's notoriously bad traffic jams). It's also definitely worth exploring the rest of the Bukit peninsula, since it's home to some of the islands best, and less crowded, beaches.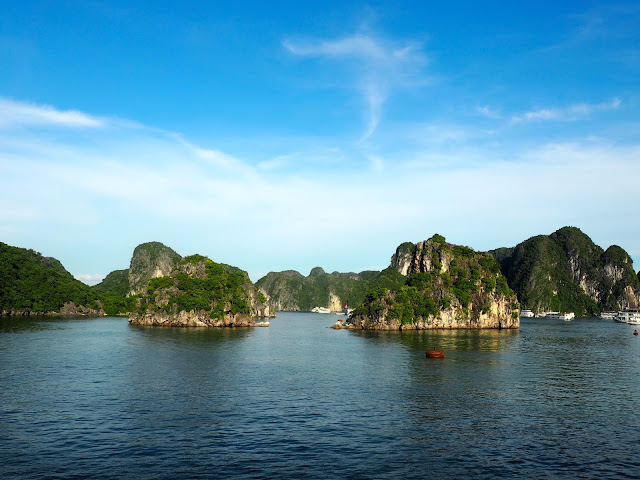 V – Vietnam
It may have been ravaged by war for two decades, but since that ended in 1975, Vietnam has won a reputation of being a fantastic travel destination. The war colours much of its history and sights to see, but there's also ancient traditions and stunning natural beauty to discover. I travelled the country from end to end over a two week period, including the bustling streets of Ho Chi Minh City, the perfectly preserved colonial town of Hoi An, the fascinating cultural capital of Hanoi, and the truly breathtaking Halong Bay, which was the absolute highlight of the trip, and a must-do for anyone visiting the country.
W – Wats
I certainly saw plenty of wats in South East Asia! A wat is a type of Buddhist temple, found in Cambodia, Thailand, and Laos, and the name comes from a Sanskrit word meaning 'enclosure'. Some of the most famous ones include Angkor Wat, in Cambodia; Wat Arun and Wat Rong Khun, in Thailand; and Wat Xieng Thong, in Laos. There are thousands more though, found in nearly every town and city around these countries, and while some look quite similar after a while, there's also a variety of architectural differences between them too – just look at those I already named for examples!
X – Xi'an
This Chinese city is the capital of the Shaanxi province, in the centre of the country, and has become world famous for its Terracotta Army, the thousands of life-sized figures found buried in the earth with China's first emperor, Qin Shi Huang, which date back to the 3rd century BC. This is another one of those sights you've probably seen photos of before, but seeing the sheer number of warriors in person is quite staggering! The city has other sights to see though as well, most notably the Big Wild Goose Pagoda, and was actually the capital city of many dynasties, dating back to 3,000 years ago.
Y – Yehliu
Yehliu Geopark can be found on the north coast of Taiwan, just an hour or so outside of Taipei. It's a set of rock formations on the coast, formed by sedimentary rock eroded by the sea, featuring many honeycomb and mushroom rocks. The cape, jutting out into the water, has been said to resemble a turtle, with the park therefore being nicknamed 'Yehliu Turtle', and there is a legend about the origin of the formation, saying that a turtle elf was punished by being stuck there, for causing trouble in the sea. Many of the rock formations have been given similar imaginative names describing their appearance, the most famous one being the 'Queen's Head'.
Z – Zhangjiajie
This is a huge natural park in the centre of China, in Hunan province, and is most famous for the 'Hallelujah Mountain' which was the inspiration for the floating mountains in the film Avatar. There's far more to the park than just that one mountain though, with hundreds of tall, pillar shaped mountains stretching skywards, with cable cars weaving through them, and hiking routes up and down the mountainsides. I spent two days there, hiking for about seven hours each day – I'm not a fan of heights in terms of cable cars or the glass bridge there, but I can handle being on top of mountains as long as my feet are firmly on the ground. The scenery is absolutely spectacular and so unique, which made all that walking worthwhile!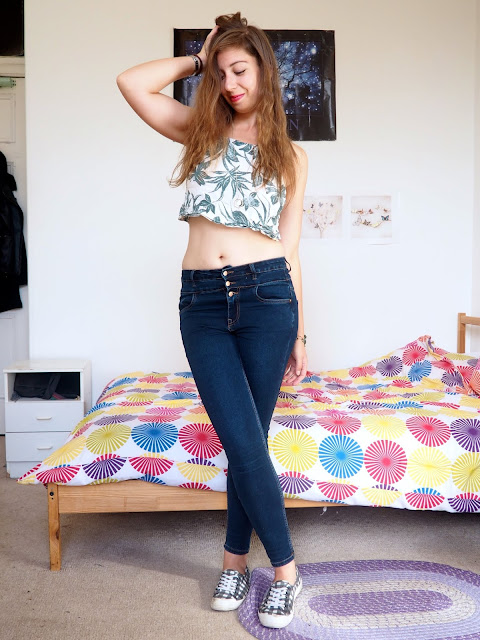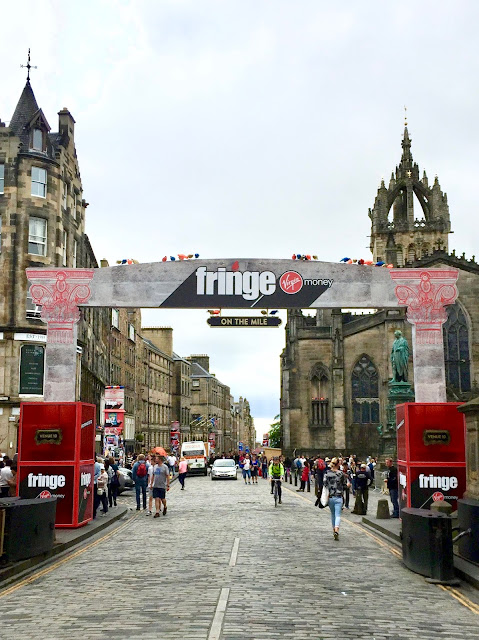 You May Also Like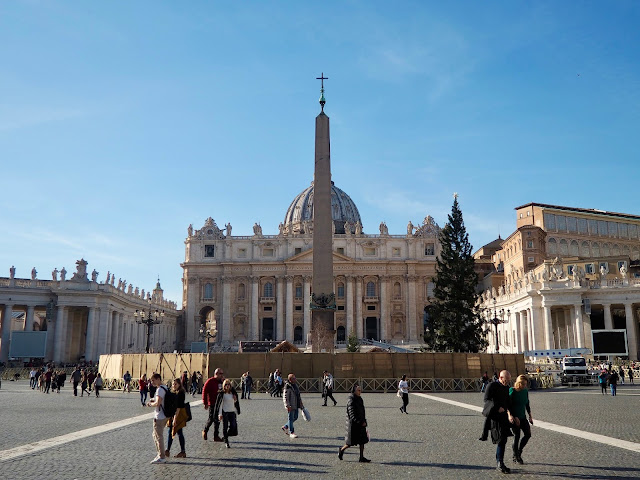 13 January 2020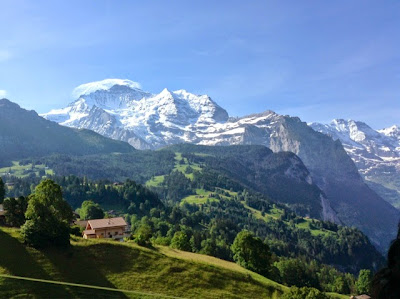 20 June 2014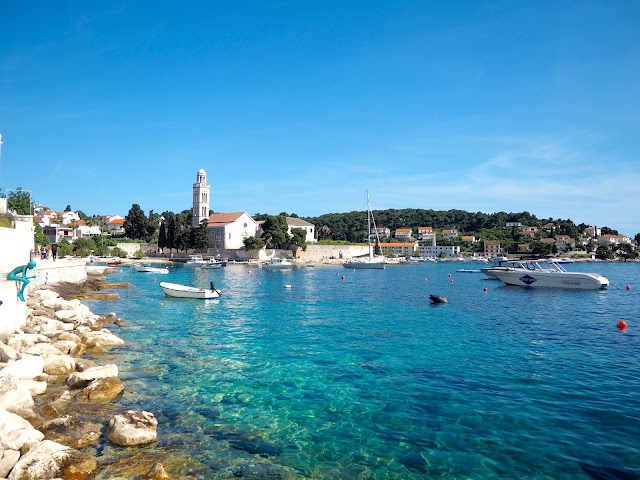 26 May 2019