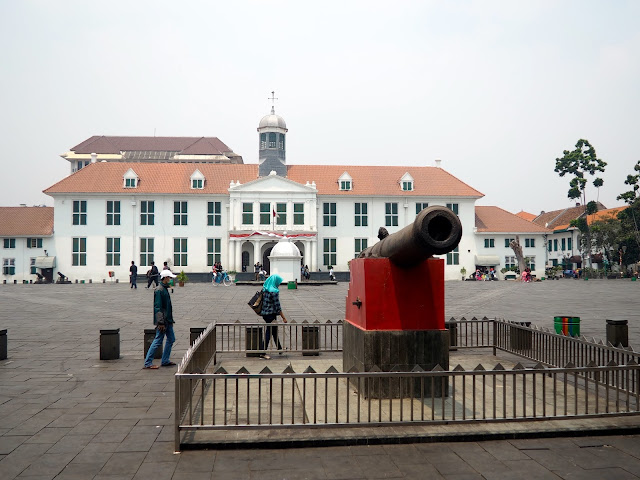 Jakarta | Java Part 1
9 September 2017
Hello Indonesia! This is the final country on my crazy 9 week long summer trip, before I eventually fly home. I'll be here for about two and a half weeks, travelling through Java and Bali, starting with the second half of my Intrepid group trip, before I spend a few extra days in Bali on my own at the end. I flew from Singapore, after finishing the first half of the trip there, arriving in Jakarta just an hour and a half later, then catching a taxi to the hotel; public transport isn't very good in Indonesia apparently! I did have a few hours to spare that afternoon, but I was feeling pretty exhausted – especially after how busy we were in Singapore! – and Jakarta is a big city, so there wasn't too much close to the hotel, so I just stayed in and relaxed instead. That evening we had the welcome meeting for this half of the trip, and there are five of us in this group – after just four on the first half, these have been my smallest Intrepid groups so far! We had dinner together too, and our tour leader took us to Sabang Street, to eat some local Indonesian food. I've already noticed that fired rice, fried noodles, and sate skewers are pretty much staples on every menu, and I've tried all of them so far – that first night was chicken sate (which is the same as satay by the way!) for me.

The next morning, we had a tour of the city as an included activity, which took up the whole morning and into the afternoon. Our first stop was Candra Naya, a traditional Chinese style house, once home to the Khouw family, and was constructed in the 19th century. It has an unusual location now, as it is surrounded by a complex of modern buildings; the house was once bigger, but several halls were demolished to make way for the new development, and the remaining halls were only conserved after vehement protests by heritage organisation. It's quite a simple structure inside, lacking furniture now, but it has many traditional elements, including the symmetrical design, curved roof, the dark wooden beams, and the water feature at the back, surrounded by golden frogs holding lucky coins in their mouths. It's certainly an unusual contrast to then look above the pavilion and see the glass windows of the modern buildings around it! We continued to explore Chinese heritage in the city by paying a visit to a local temple in Chinatown. I saw more than my fair share of these in Hong Kong, as well as in other parts of Asia, so it wasn't anything I haven't seen before really, but there were a lot of candles and lanterns to take pictures of! It's also quite interesting to see how Chinese culture remains so present in all these other cities and countries I've visited, and how the communities there continue to prosper. The smell of incense is also something that is now very familiar to me, and I've grown quite fond of it – I may have to start burning it myself when I go home! We walked through the Chinatown market too, a maze like collection of narrow street selling mainly fresh produce, some of it more familiar to us than other items! The local guide bought a few things for us to try along the way too, but I'm a terrible traveller and can't remember what they were called now… I really should start writing stuff down quicker. One was a starchy sort of substance, which apparently helps with digestion, but I found it very dry and flavourless; the other was a chocolate filled cake, which was much tastier.
We drove through the city again, motorbikes zooming past our van – I noticed many of them wearing Uber or Grab (a similar app) jackets, so you obviously get the choice of car or motorbike when you book one here! We drove until we reached the harbour, named Sunda Kelapa, which is the city's old harbour; not much trading happens through here now, since the newer Tanjung Priok port was built in the late 19th century. However, Sunda Kelapa dates back to as early as the 13th century, and was hugely important to Jakarta and the Sudanese kingdom, as well as to the Portugueses and Dutch during colonial times. Now, the harbour houses old wooden pinisi sailing ships, which ship things throughout the Indonesian islands. We walked up beside the boats a little way, taking a few photos, and listening to what the local guide had to tell us about the area, before hopping back in the van and continuing on our way. Our next stop was also a historic location, the Old Town area known as 'Little Amsterdam' or 'Little Holland', due to the Dutch colonial history of the region. We stopped in Fatahillah Square, a large open space filled with tourists cycling around on Dutch style bikes and flowery hats – we didn't join in for that! There are several notable buildings around the square, including the Jakarta History Museum, housed in what was once the city hall for Batavia (the Dutch name for the town), and the Wayang puppetry museum, housed in what was once a church. There is also a large cannon in the square, called Si Jagur, but also known as the Fertility Cannon, as the story goes that women struggling to get pregnant should come and sit on top of the cannon. Our guide also pointed out the last piece of the old train track, encased in glass in the ground, which he remembers when it was still running when he was a child. We had lunch in the square too, not in Cafe Batavia, which is a popular choice with visitors, but next door in Batavia Market instead, which I would recommend as a cheaper alternative to the cafe.
After lunch, our next stops were all religious in theme, starting with Istiqlal Mosque, the largest mosque in South East Asia. I didn't know before coming to Indonesia that the majority of the population is Muslim, but after being woken up at 4.30am both mornings in Jakarta, by the call to prayer blasting from the mosque next door, it's hard to forget now! Istiqlal means Independence, and was built in 1978 to commemorate Indonesia's independence. There are two domes visible from the outside, the larger one situated over the main prayer hall, which has multiple balconies up the sides, and can hold around 200,000 worshippers. We had to be covered up to enter, and even though I was wearing a t-shirt and long trousers, I still had to wear the robe to cover my arms all the way to my wrists, and the hood over my hair. We admired the prayer hall from one of the balconies, so as not to disturb the worshippers below, even though it wasn't one of the five prayer times in the day. The dome over the hall was even more impressive from the inside, as it is dazzlingly decorated in gold, and is supported by 12 huge silver coloured columns. We also got a good view of the National Monument nearby, from the windows near the balcony. After leaving the mosque, we crossed the road to visit Jakarta Cathedral, a Roman Catholic cathedral. Our local guide told us the two structures are very tolerant of each other, and work together whenever possible, proving that although Indonesia is predominantly Muslim, there is harmony between all religions here. Although I don't practice religion much, I was raised Christian, and after visiting so many other religious sites during my travels, returning to a church or cathedral does feel much more familiar to me, and I still have a stronger connection to Christianity than anything else. Jakarta Cathedral is very similar to most European cathedrals, with the pews, pulpit and holy water font, the pipe organ to one side, the colourful stained glass windows, and the tall spires visible from the outside. The only noticeable difference for me was the low cushioned platforms between the pews, which I eventually realised were for kneeling on (something I've never done in church, being Protestant). It was very still and quiet inside, except for the occasional bird flying through, as well as very beautiful.
The cathedral was our last stop of the tour, and we were then driven back to the hotel. We relaxed there for a couple of hours in the late afternoon, before heading out again for dinner. Our tour leader took us back to Sabang Street, but instead of eating inside a restaurant this time, we ate inside one o f the street food tents – one that was safe to eat from, he assured us, but suggested we avoid the seafood and fruit juices. We all had fried rice, or nasi goreng, as it is called here, accompanied by the rice prawn crackers that are very popular here, and played it safe by drinking water. Most of us returned to the hotel early too, as we had an early start in the morning, for our departure from Jakarta. Jakarta is a huge city, and I definitely didn't see everything it has to offer in the two nights I spent there (especially since I was exhausted and spent more time in the hotel than I probably should have). That said, it's also crowded and hectic and polluted, so I was ready to escape to quieter, more rural areas in the rest of Java. It's also more a city of business and commerce, than of tourism, and reminded me of many of the other large cities I've seen in South East Asia, such as Ho Chi Minh City, Bangkok, and Phnom Penh. I enjoyed learning what I did about the history and culture in Jakarta, as well as Indonesia in general, but I was also quite content to leave when we did; after all, Indonesia has more than enough other areas to explore, and I'm only seeing a handful on two of its numerous islands during this trip!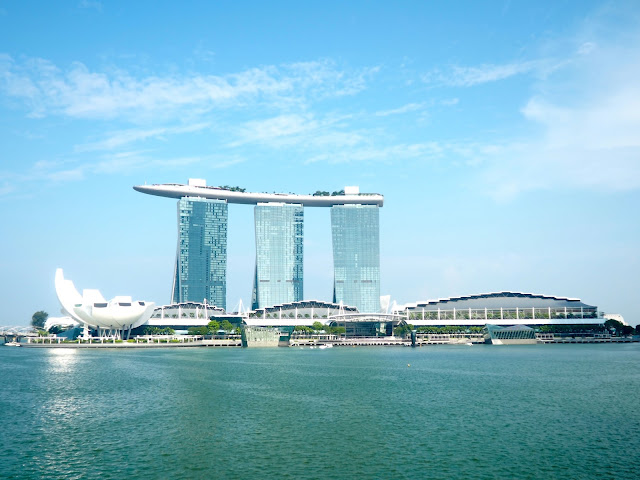 You May Also Like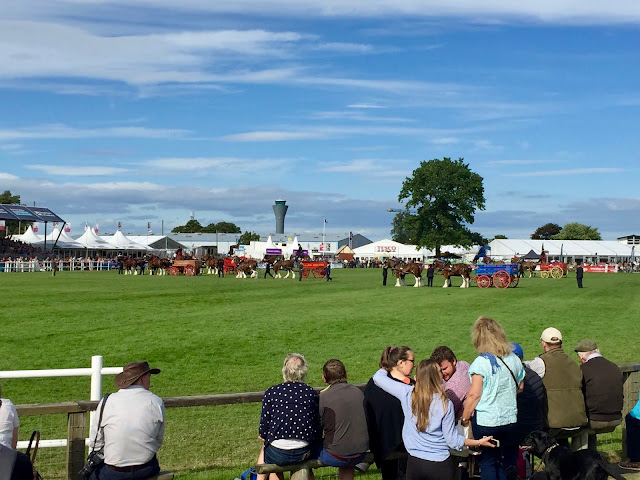 29 June 2018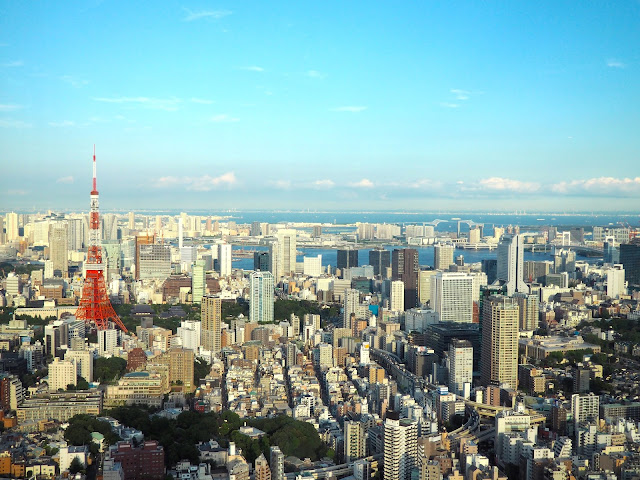 7 August 2017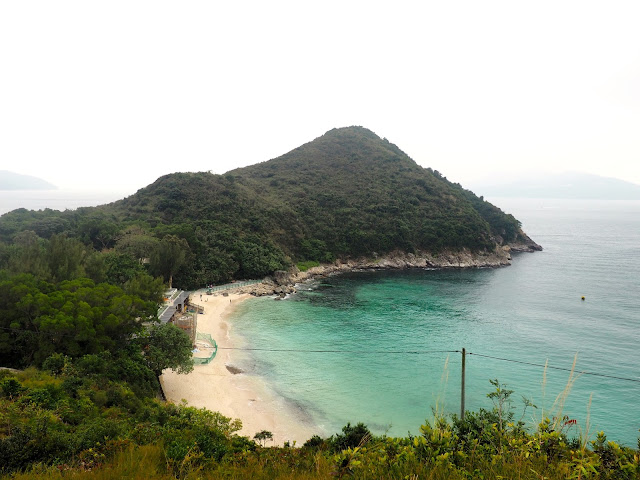 27 February 2017