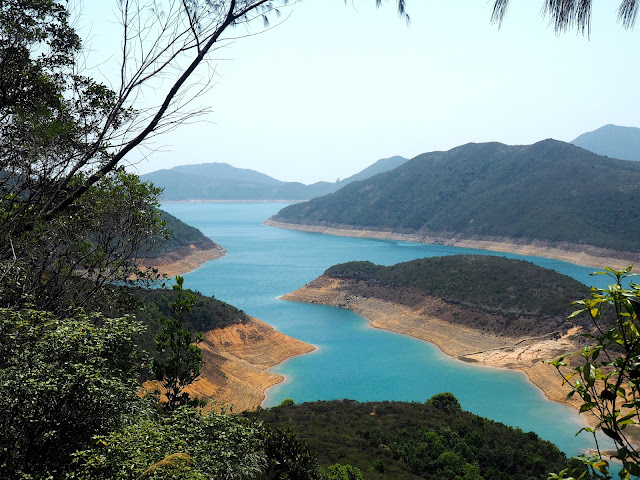 Hiking to Tai Long Wan
8 April 2017
I've been wanting to go to Tai Long Wan forever, but I ended up running out of time last year. It's often called "the most beautiful beach in Hong Kong" and from the photos I'd seen, I could see why. I'd been waiting for the right weather too, so when last weekend was a sunny day with blue skies, and it's not yet as painfully hot and humid as it will be in summer, I had to seize my chance!

Unfortunately, half the city had the same idea, so public transport was rammed! There's various ways to access Tai Long Wan, which is composed of four beaches along the bay, on the eastern side of the Sai Kung Peninsula. You can take a but and ferry, or even hire a boat to take you there, but we were in it for the hike, and chose a loop that allowed us to take different routes there and back. We started from Sai Wan Pavilion (Sai Wan Ting) – from Sai Kung, either take the 29R village bus or a green taxi. We did the latter, s the bus queue was so long, and the timetable isn't very regular. Our return route took us to Pak Tam Au, from which the 94 and 96R buses return to Sai Kung.
Since it was a sunny Sunday, it proved to be a popular route that day, especially on the first part from Sai Wan Pavilion, which is the shortest route to the beach. It's supposed to be a 45 minute walk from there to Sai Wan, the first beach in the bay, but we managed it in about 30 minutes (supposedly our whole loop would take 3-4 hours, but we definitely didn't take more than 3, beach time excluded). The taxi ride there took us along some winding hilltop roads, which had our hearts in our mouths every time we rounded a corner and had to stop abruptly to avoid hitting another vehicle. This did take in most of our ascent though, so the actual hike was quite level, and followed a wide, paved path. We were surrounded by forest at first, before it opened up to reveal sweeping views of the countryside and ocean – beautiful! We reached the downhill path and stairs pretty quickly, and got a glimpse of Sai Wan ahead. It was quite a steep decline, then we passed some small restaurants before hitting the sand. It was a beautiful beach, a long curve of soft sand next to turquoise waves crashing into it – the whole bay is popular with surfers because of its waves. We walked along the sand, then scrambled over the rocky outcrop in the middle of the beach. Many people will stop here for the day and return by the same route, but I would strongly recommend continuing on to the rest of the bay!
We followed the path up the hill at the far end of the beach, which led us up to a point overlooking Sai Wan, an ideal spot for a photo of the whole beach. The path curves gently over the hill, and we weren't sure how far it was to the next beach. Nothing could have prepared us for the view waiting on the other side though – we rounded a corner and were met by the most breathtaking view of the bay. Perfectly turquoise waters under blue, sunny skies, sheltered by a sweeping mountain range behind bright, white beaches. It really was stumbling on some corner of paradise, and blew what we'd seen so far completely out of the water!
The path down involved a lot of steep stairs, and I was grateful we weren't returning this way. This took us to Ham Tin Wan, which was fairly popular, so we decided to continue on to the next beach, Tai Wan, which had looked quieter from our earlier view above. We had to cross this inlet (pictured) on the narrowest, most rickety plank bridge ever, shuffling along in a queue of others, me clutching my nice camera for dear life, terrified of stumbling and it landing in the water. The next path, beyond the local restaurants, was basically empty, through quiet forest and fields for about ten minutes. The beach itself had a few dozen other people, but it was big enough for everyone to have plenty of space. We whiled away a couple of hours lying in the sun, and I had a quick dip in the (rather chilly) water. There were several surfers here too, and later a group started setting up a tent to camp there for the night – I'd considered this last year, but we couldn't do it that day since it was Sunday and we had work the next morning. It was so pleasant to relax here for a while, and forget about work and everything else, that it made it hard to force ourselves to leave again. We had to though, and eventually started our journey back.
The route to Pak Tam Au was longer than our outward journey, taking around 1.5-2 hours, and veering back inland, along the north side of the peninsula. The first stretch went uphill for a long time, scaling one of the hills overlooking the bay. My legs were definitely pretty tired by the time we reached the top! It was mostly through forest areas, which occasionally opened up to present views of the area and the beach we'd just left. We crested that hill, then descended back towards the northern coast of the peninsula, passing close to Wong Shek Pier, where the ferry goes back to Sai Kung. The path seemed fairly busy until this point, when many people went back via boat instead of continuing to hike. It was very atmospheric though, with the sun getting low and reflecting off the water, tiny boats drifting on its surface, and some abandoned buildings nearby. The path headed up again after that, (somewhat to our dismay!) to scale yet another large hill! We were getting pretty tired by this point, but every so often, the foliage would open to reveal amazing views of the hills and ocean around us. This peninsula never seems to run out of incredible views! The timing was pretty perfect too, because just as we were reaching our breaking point, getting tired of both walking and the endless forest path, we suddenly emerged on the main road, right next to the stop to catch the bus back to Sai Kung (the 96R actually goes all the way back to the MTR at Choi Hung and Diamond Hill).
All in all, it was a long day, and I was more than tired when I got home, but a really good, happy kind of tired. Tai Long Wan was as beautiful as I'd hoped it would be, and I was so glad to have finally made the trip there. It's a good mix of active hiking and relaxing in the sun, surrounded by so much amazing scenery. A lot of people only think of the skyscrapers and busy streets of Central and Kowloon when they think of Hong Kong, so it's incredible to realise that these natural places exit here too! Tai Long Wan isn't the easiest to get to, but it's well worth the effort once you see it in person!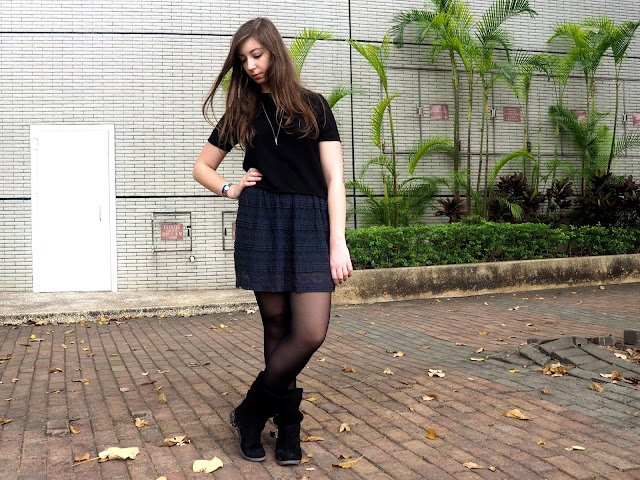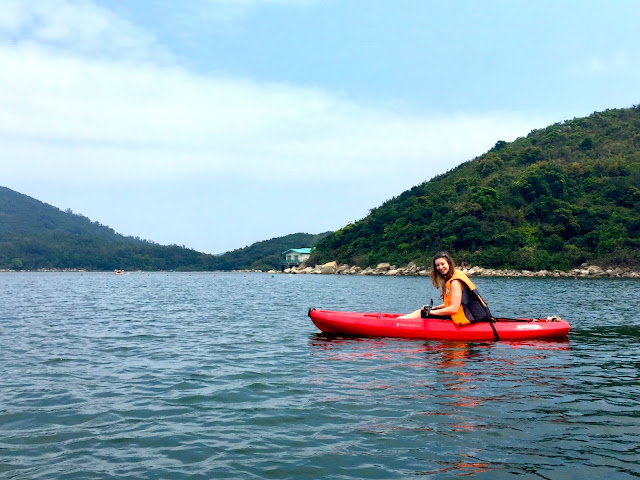 You May Also Like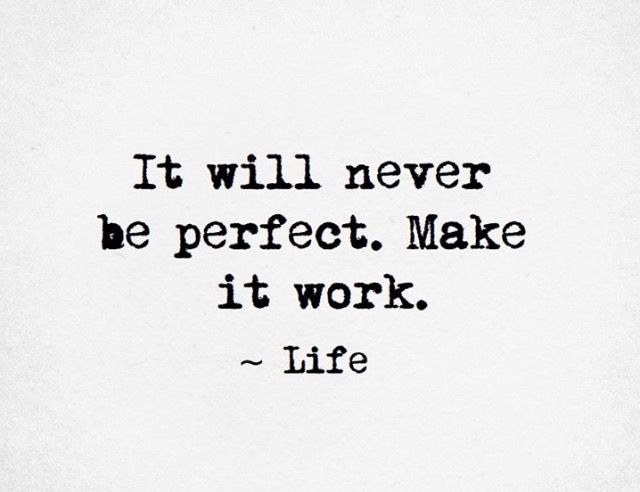 15 November 2018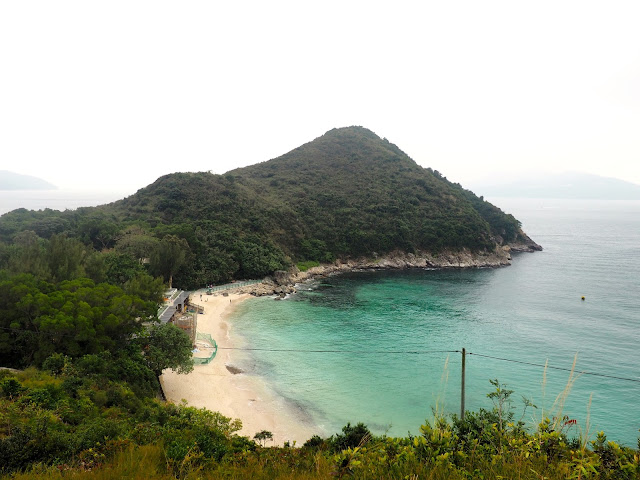 27 February 2017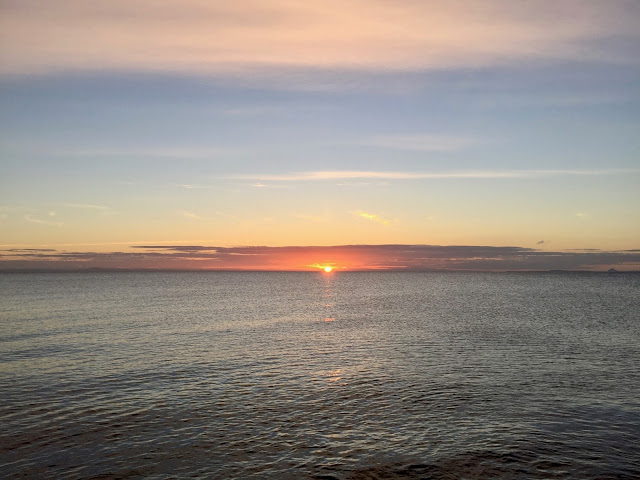 19 May 2020