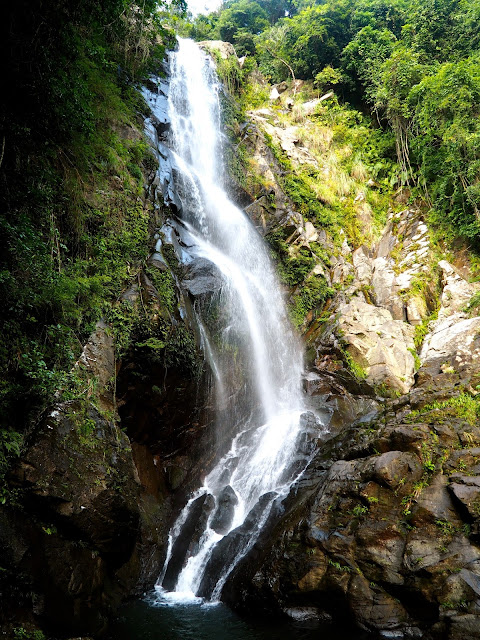 Hiking to Mirror Pool Waterfall
24 October 2015
Wednesday was a public holiday here in Hong Kong – Chung Yeung Festival, a day when many locals go to worship at their ancestors' graves. It falls on the ninth day of the ninth lunar month, making it a potentially dangerous date, according to tradition, but this can be countermanded by climbing a high mountain. We didn't actually know this when making our plans for the day, but we happened to choose to go on a hike anyway! Most people's impression of Hong Kong is a jungle of skyscrapers, densely packed together, and while this is true, Hong Kong is also home to some beautiful, natural places. There are several waterfalls in the area, especially since the city is surrounded by mountains; we were heading for two close together, Bride's Pool and Mirror Pool in Plover Cove Country Park, though it was the latter that we really ended up at.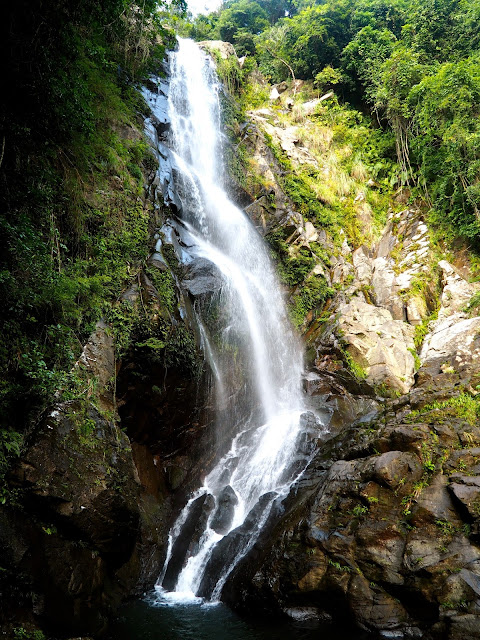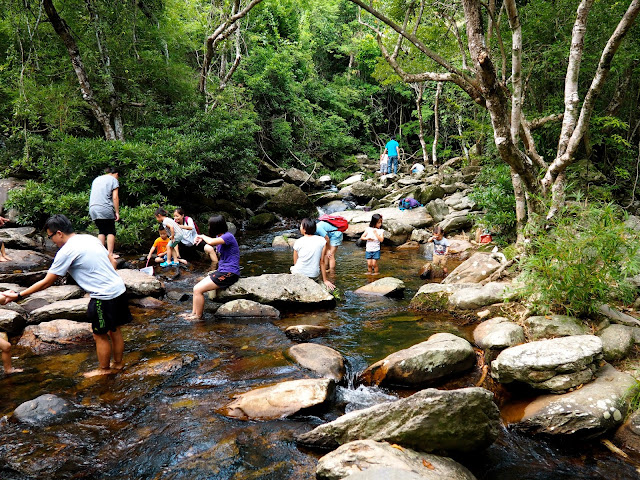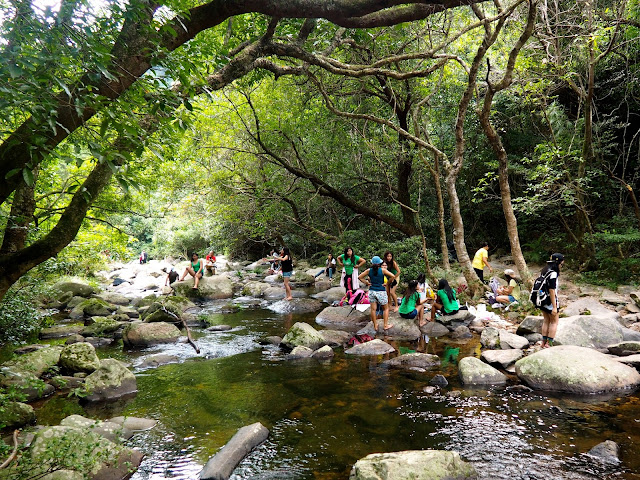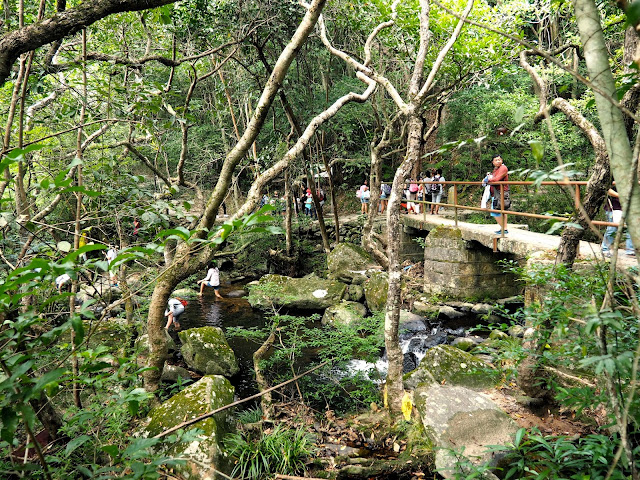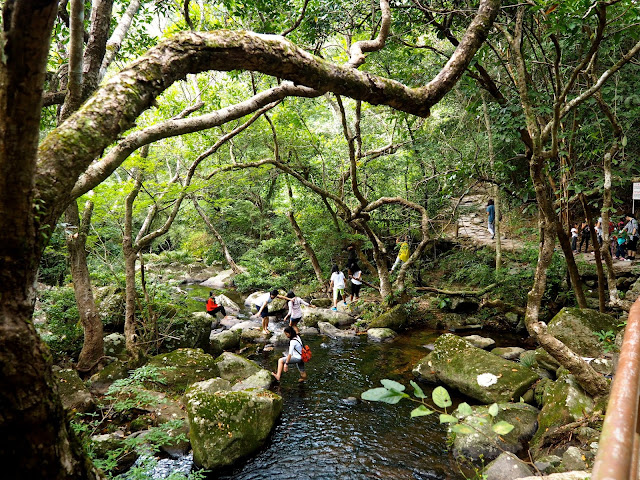 After taking the MTR to Tai Po, we caught the 275R bus to Bride's Pool, another 30 minutes out into the country park, which only runs on Sundays and public holidays. From there, the walk goes downhill at first, and into the forest, past dozens of people have barbecues and picnics. Of course it was busy, being a public holiday, so I wasn't surprised by this, just somewhat disheartened at first. We crossed the narrow stream, where the water was just bubbling over the rocks, and even more people were relaxing on the rocks, or paddling in the water. Some of the others initially thought this was Bride's Pool, though I was convinced there had to be more to it – it turns out there was, we just missed the signs to the main falls. Regardless, we made for Mirror Pool, which was further on the map. We actually ended up missing the main path to this too, but by sheer luck, it worked in our favour. Our hike took us up a winding path of stairs, climbing higher up into the forest. It is very odd to live in such a crazy, chaotic city, then be able to escape into the surrounding country parks, just a half hour away. We had to ask for directions at one point, as we could hear the rushing water, but couldn't seem to figure out how to get to the falls.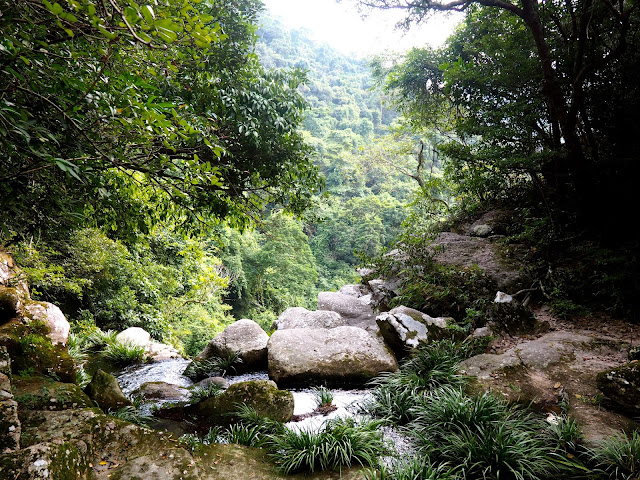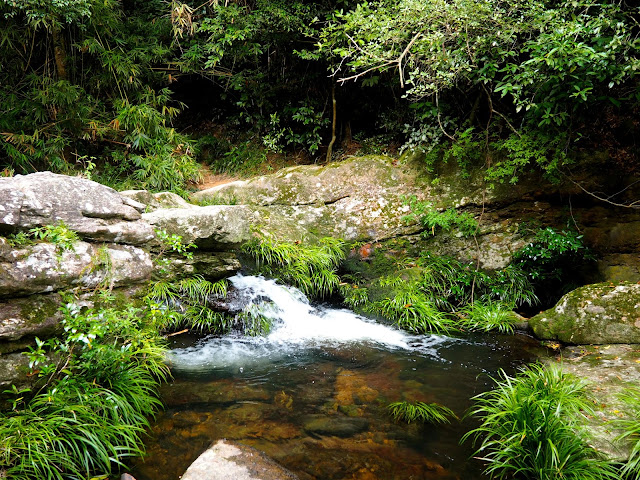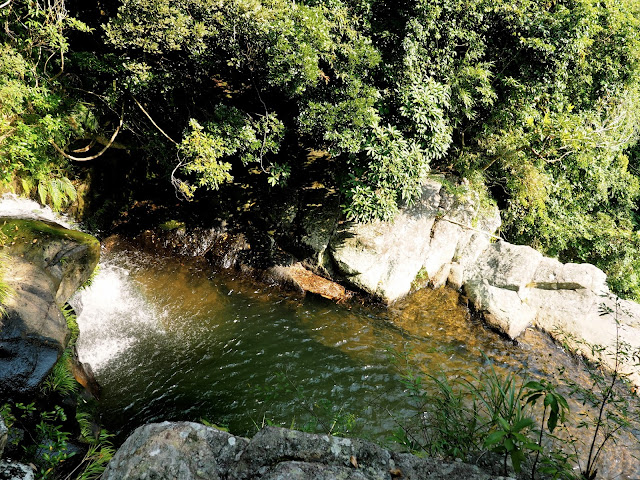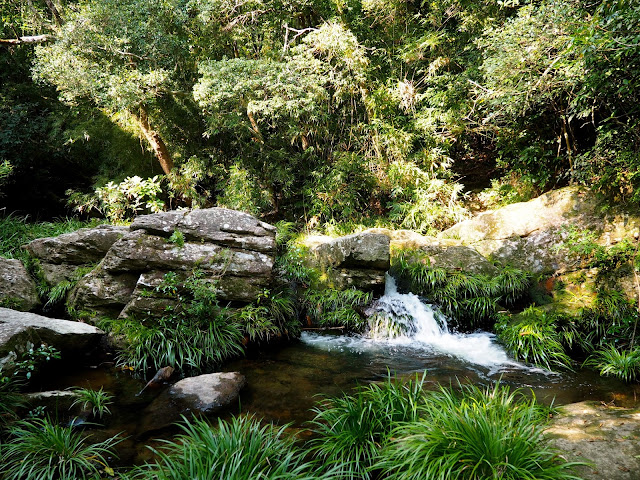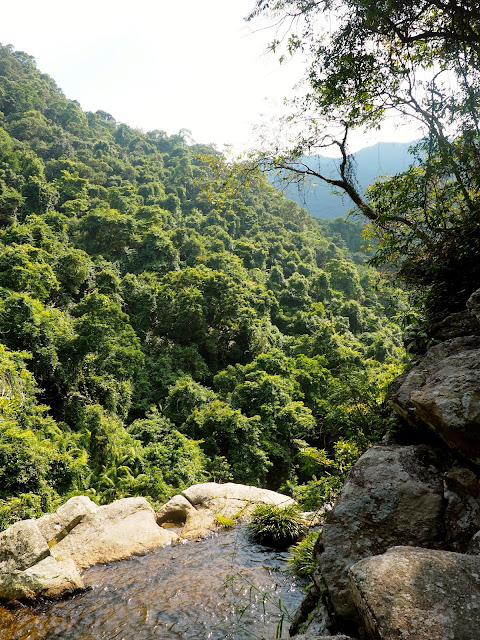 Eventually, we found a path that took us to a serene little stream, flowing through small rock formations. It was very pretty and idyllic, with a view to the surrounding forest-clad mountains. As we clambered over the rocks, exploring the collection of pools, we realised that we had, in fact, found the top of the Mirror Pool Cascade. There was a small drop to a mid-sized pool below us, then beyond that, the main cascade tumbled down to its drop pool many feet below. Although the area we found was beautiful, the water was too shallow for anything more than paddling. So, after some photos of the top, we went on a bit of hunt and found a tiny, very steep track leading down to the mid-sized pool we could see below us. The pool and the rocks beside it that we came out at were right on the edge of the main drop, so of course we were being very careful, and we all made it out again unscathed! But it was worth it, as we spent a couple of hours swimming in our own private pool, with a small falls of its own feeding it, and spectacular views from being so high. We'd brought a few drinks to have in the sun too, still being careful of course, but the funniest part was when we left a couple of beers in a shallow area to keep cool, and later couldn't find them – we suspect they drifted away and fell down the waterfall! Anyway, below there were crowds and crowds of people at the main falls, while we had this one all to ourselves. It was so idyllic and beautiful – and even a bit surreal!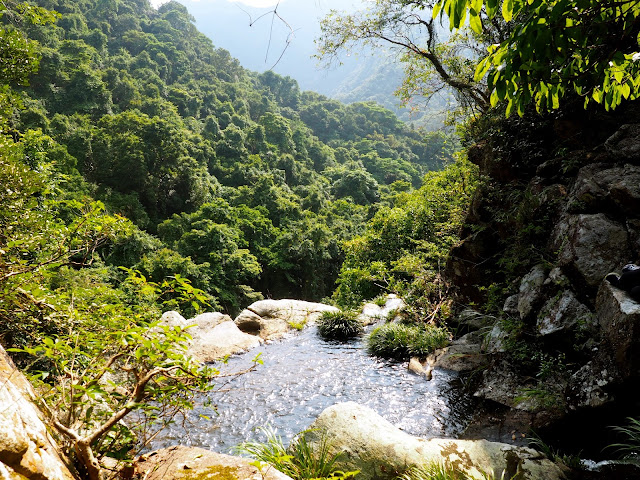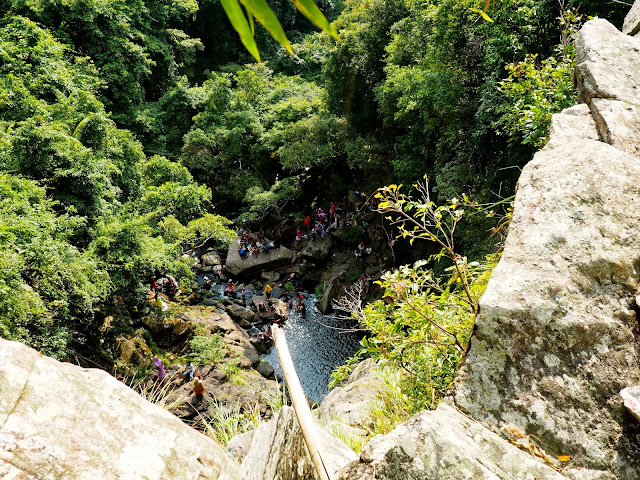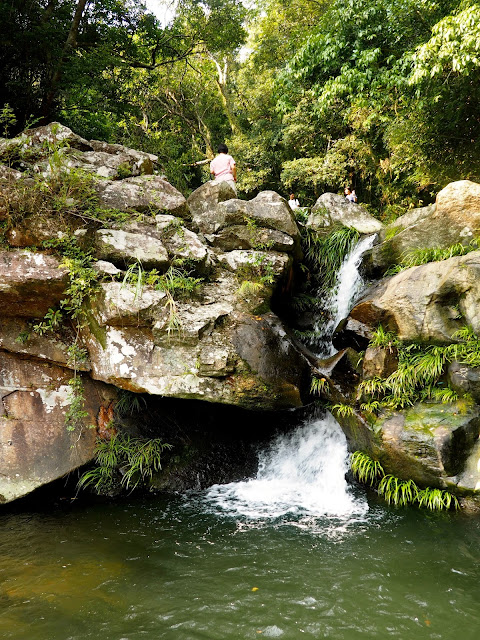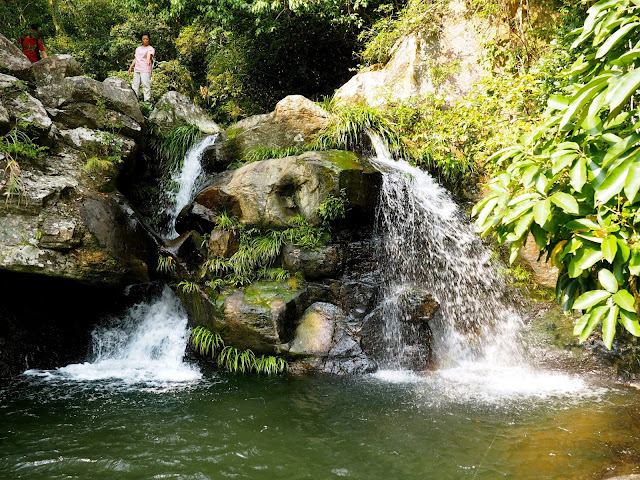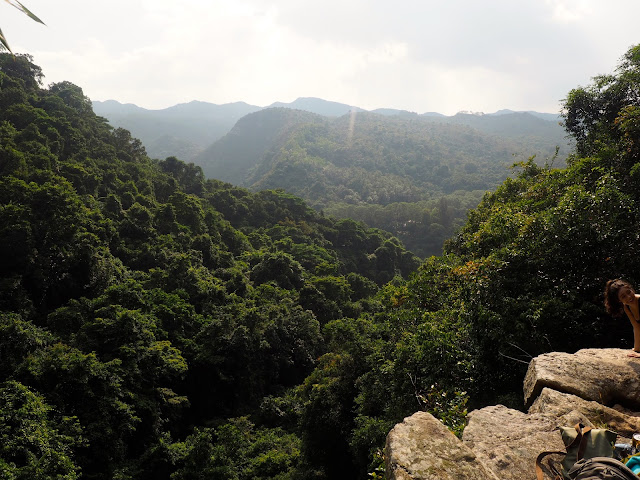 After our peaceful afternoon, we had to scramble back up the track, then wound our way back down the hillside. We then figured out where the main path was, and went to check out the falls from below, marvelling at being able to see where we had just been. It was a lovely spot for photos of such a pretty sight (see the first photo of this post), but so much busier than where we had just been. Also, while we were climbing around the rocks there, getting our photos, we found one of our missing beer cans from earlier! It was pretty hilarious what had happened to it, made even more so when the other girl picked it up and it started spraying from a leak! The only downer to the day was how long it took to get home again, as it was the same time everyone else was heading back, and the millions of mosquito bites I got, despite wearing bug spray. Those things aside, it was definitely a good way to spend a day off!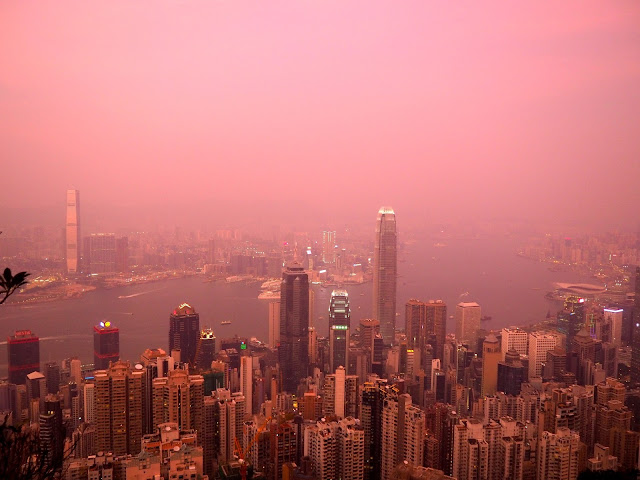 You May Also Like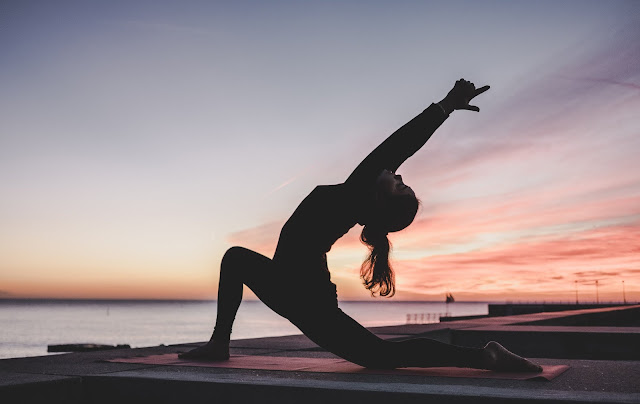 19 February 2021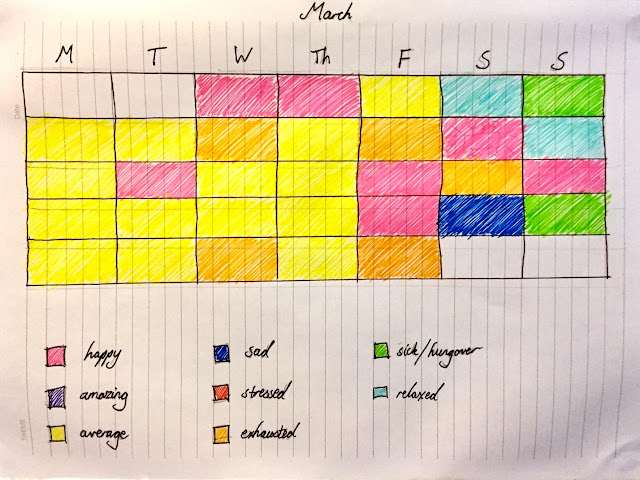 1 April 2017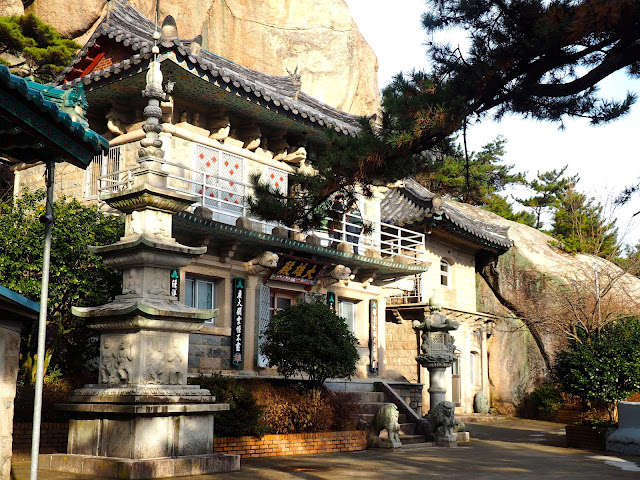 3 December 2016