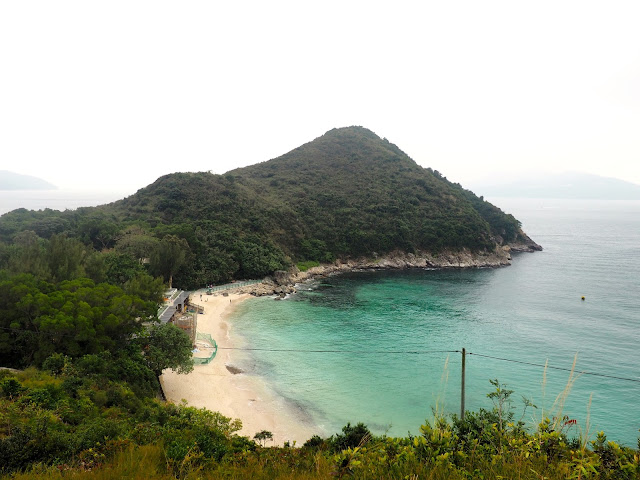 Hiking Sharp Island
27 February 2017
Time for another adventure! Sai Kung was a town, and an area, that I ran out of time to explore much last year, so I've been busy looking up hiking routes around the area. I've got a shortlist now, and Sharp Island was the first one that I managed to check off the other week. It takes a while to get to and from Sai Kung, and sometimes further depending on the starting point of most hikes, plus with the actual hike time, it can be full day out. Sharp Island takes a while to reach, but the hike itself isn't long or strenuous.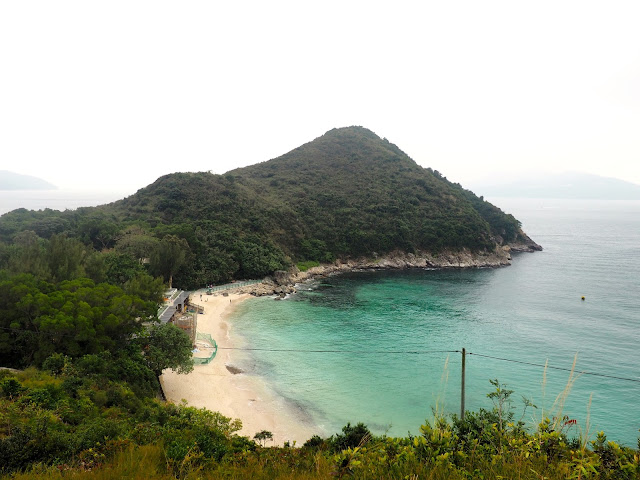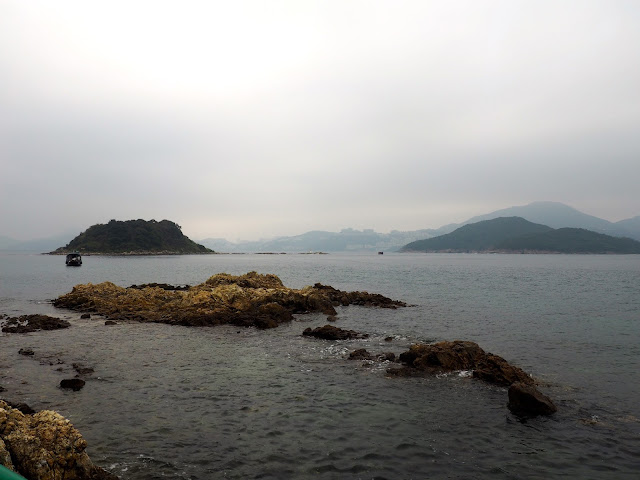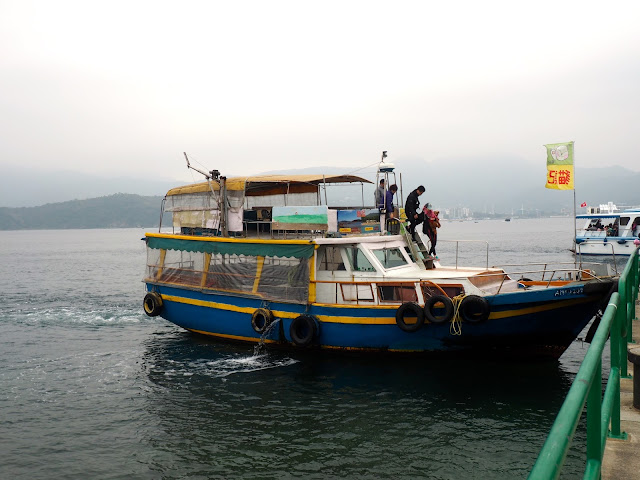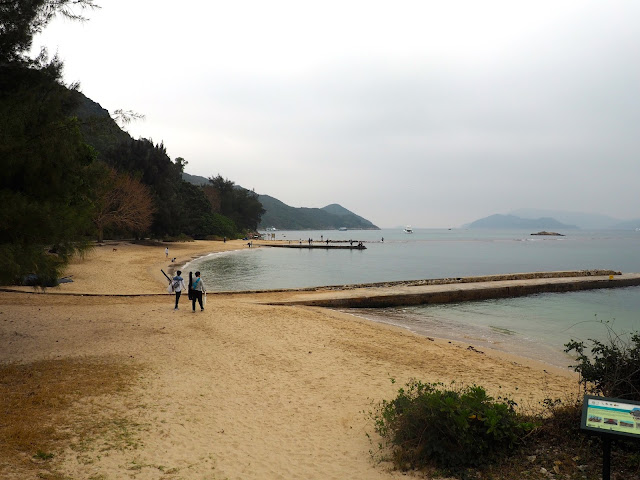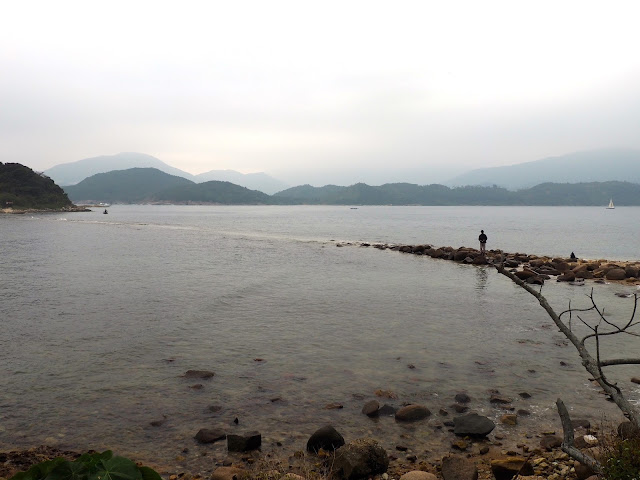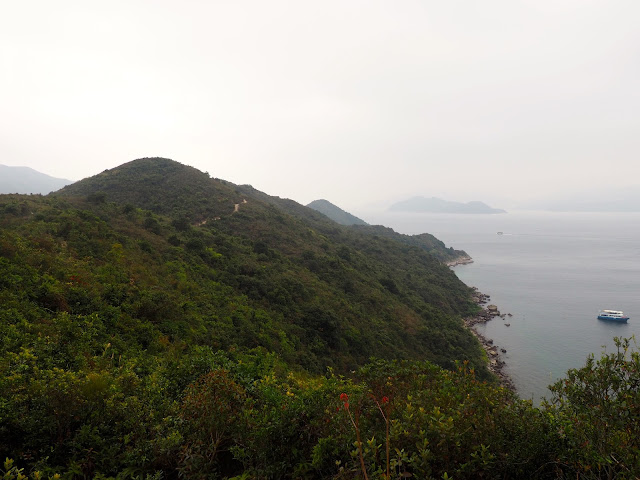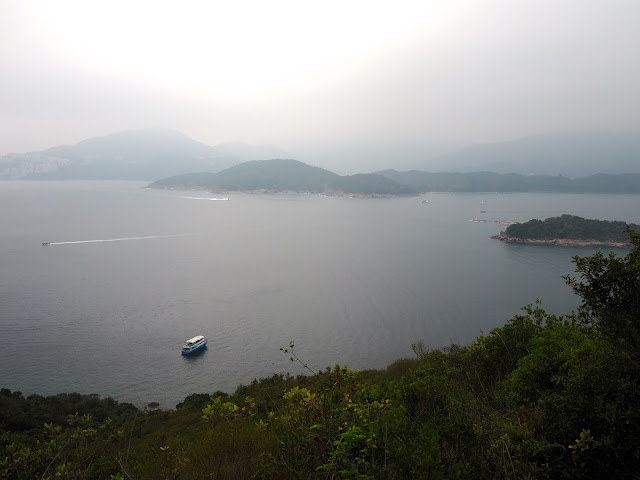 There's a couple of ways to get to Sai Kung, but we ended up taking the MTR to Choi Hung, then jumping on the 92 bus. The internet claimed an hour to get there, but it was probably only 40-45 minutes. From there, we walked down to the pier in search of a boat to Sharp Island. There's a bunch of stalls selling various boat trips, many of which stop at Sharp Island, but a lot go to other places on the way and cost more, so make sure to only pay about $30 return to the island itself. The crossing took about 15 minutes on the way there, and only about 5 on the way back, as we were in a smaller, faster boat. The boat dropped us off at the pier next to Kiu Tsui beach, the end of the island closest to the main shore. It's a small, quiet beach, especially on an overcast day as it was. From there we could also see the natural bridge to the small island nearby, which is only possible to cross at low tide (which didn't coincide with our timings).
From the beach, the path is easy enough to find and follow, as it traces the edge of the beach until it turns into stairs leading up the hillside. That first part was probably the most strenuous, as it's quite a lot of stairs up for a while, and then the path evens out a bit more from there. It follows the length of the island, going up and down slightly over the various hills. It doesn't take you to the very top of the biggest hill, to my relief, but you are on top of the mid-sized ones that follow, so there's some great views of Sharp Island itself, and the surrounding islands and oceans. From pictures I've seen, it's even more beautiful on a sunny day, but it was still enjoyable for us anyway.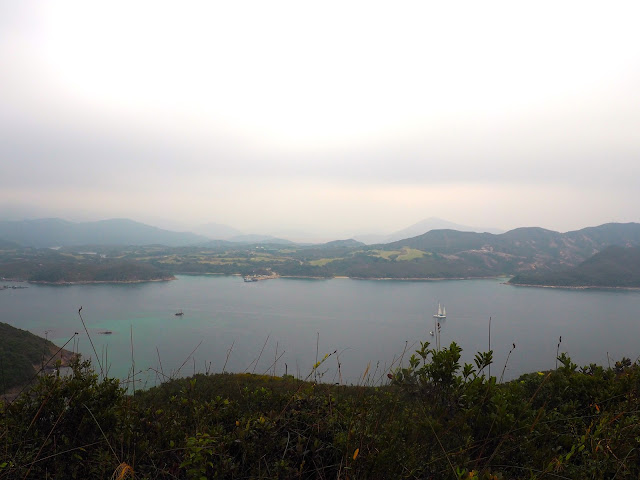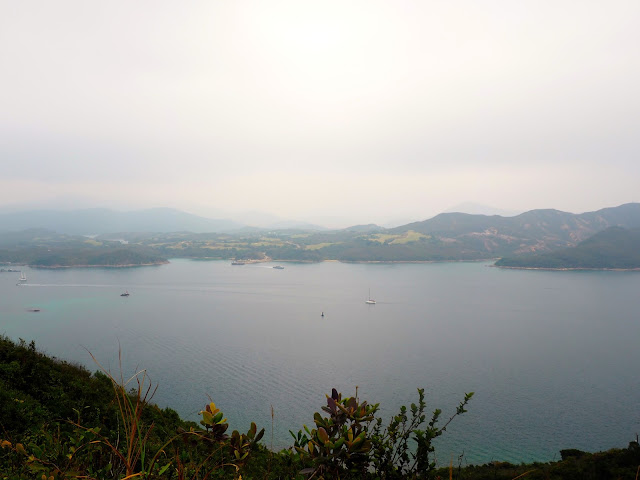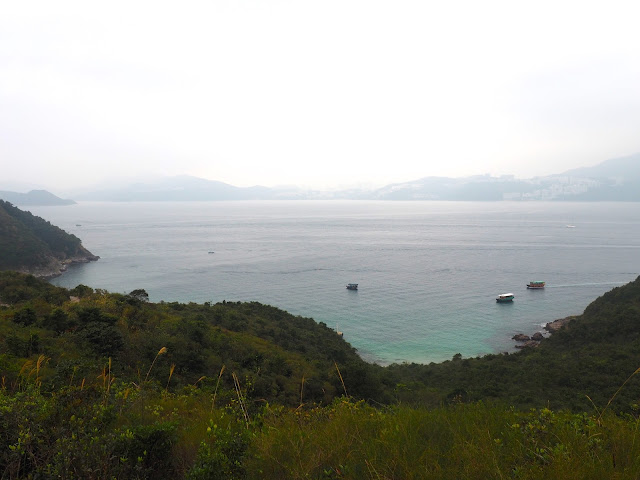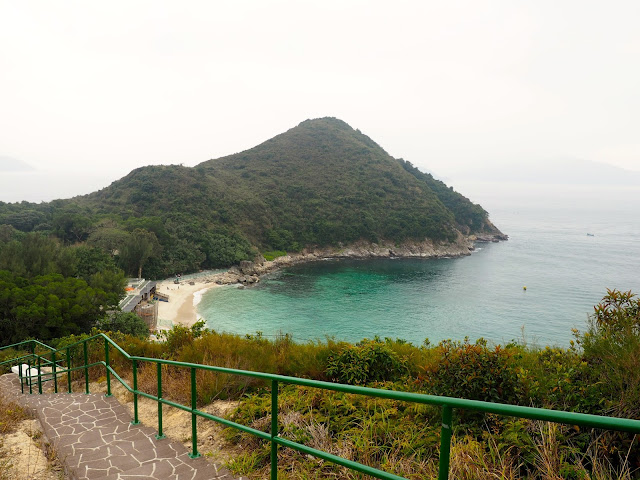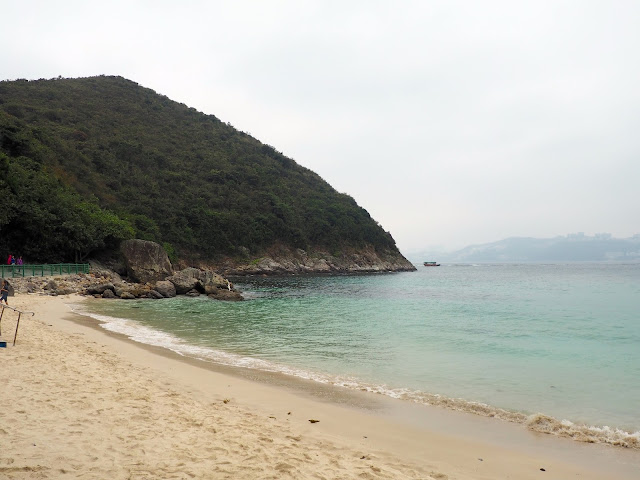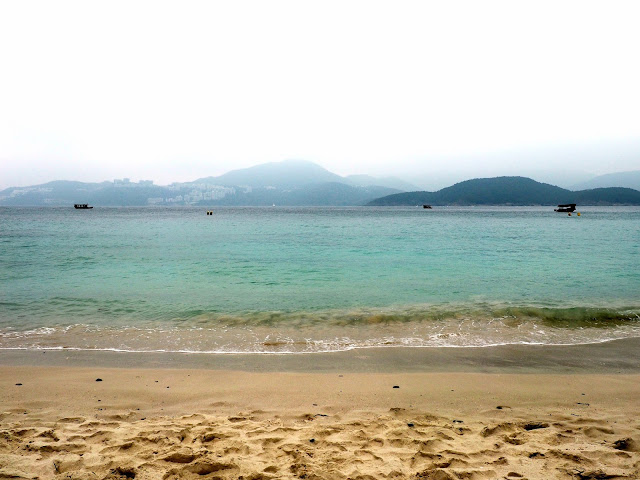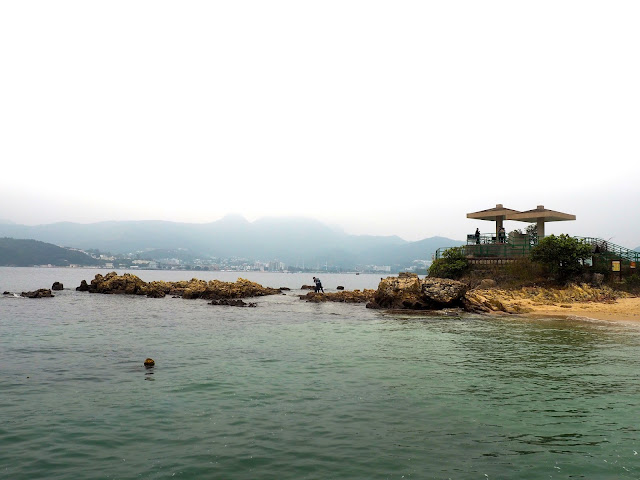 After about 30-40 minutes of walking, Hap Mun Bay became visible at the far end of the island, with its brilliant turquoise water. Another 10 minutes or so to descend the stairs, and we were on the sand. It was far smaller than I'd expected, from what I'd researched beforehand, but since there were only a handful of other people there, it was quite pleasant to sit by the ocean for a little while (I've heard it's far busier on a sunny day). Some people were even paddling, and I was tempted, but then decided I'd rather not hike back with damp and/or sandy feet shoved back inside my socks and shoes. We spent some time just sitting and chatting on the beach, before starting to retrace our steps. It's a long, narrow island, so there's no circular route to take, you just follow the same path back again. The beginning was quite strenuous, going back up all the stairs again, but the rest was fine, and seemed to take less time, probably because we had a better idea of how long it would take.
When we returned to Kiu Tsui beach, it was busier than when we'd arrived, since it was later in the day, but still quiet. The bridge wasn't entirely visible yet, but the tide did seem lower, as I watched someone wade across the bridge, only in the water to about their knees. We wandered along one of the piers there, where some people were fishing, to sit for a while. To get back to shore, we returned to the main pier, and then had to wait for a boat from the company our tickets were from to take us back. It was only a few minutes before one came though, as I think all the companies run back and forth to the island pretty regularly, and they'll tell you what time the last one is when you buy your ticket. We had a brief wander around the town after that, but after a busy week at work, I was fit to drop at this point, so we jumped on the bus back again. Overall, I would have liked a sunnier day, but Sharp Island is a nice day out. A bit of an adventure to get there, with the boat trip, and then a fairly leisurely hike through some nice scenery, with a beach at either end!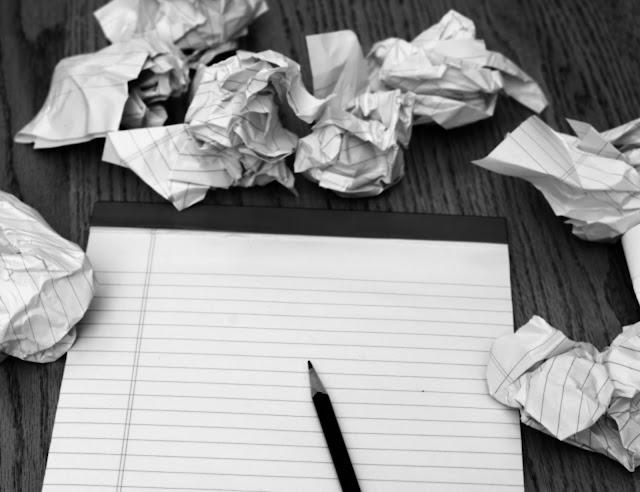 You May Also Like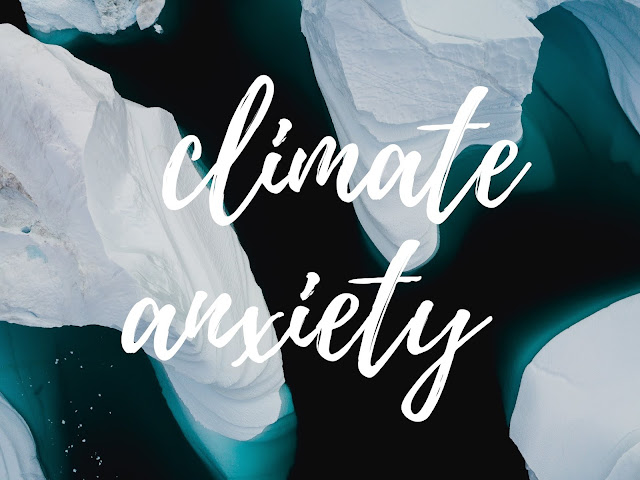 25 March 2021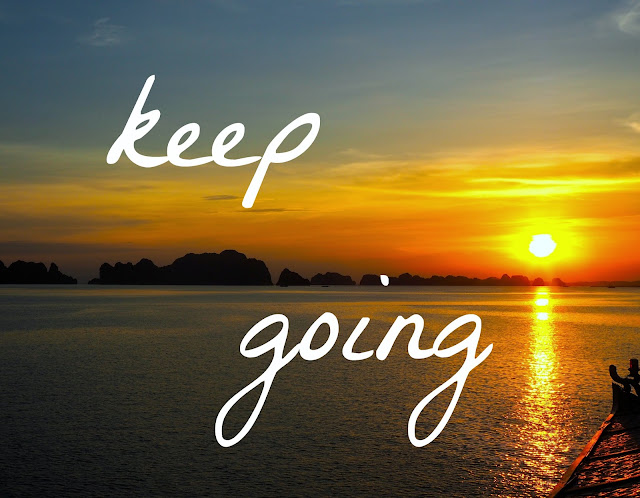 1 October 2016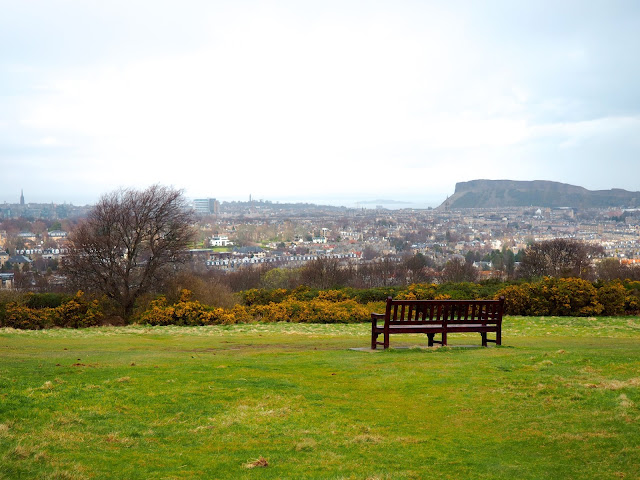 14 April 2018