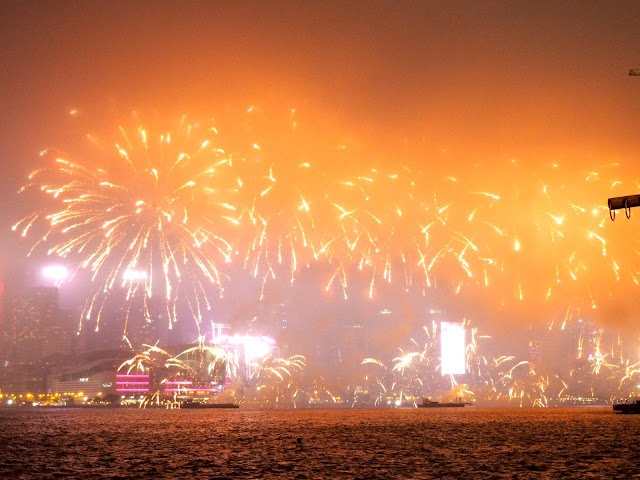 Celebrating Chinese New Year
4 February 2017
Last year I sort of missed out on Chinese New Year, as I was on holiday in Cambodia at the time. And while they still celebrate the Lunar New Year there, we didn't go to any sort of celebrations, so I only really got the run-up in Hong Kong, when there were decorations everywhere, and afterwards married people I knew handed out red packets (married people give them to single people). So I still got that part of it this year, but as I was staying in Hong Kong for the holidays, I decided to go to the city's major celebrations. For locals, it's a time to celebrate with family, usually with a big meal, but there are are larger events that take place, mainly the New Year Parade in Tsim Sha Tsui, and the fireworks display over Victoria Harbour.
These took place last weekend, the parade on Saturday and the fireworks on Sunday, and on both occasions we turned up a couple of hours early to get a good spot. We were right beside the barrier for the parade, but of course this meant a couple of hours of waiting for it to start. Fortunately, we still got entertainment in the form of a sort of warm-up parade, mostly featuring small local groups; primary schools, dance academies, and various other clubs and organisations from around the city. Anything featuring young children was inevitably cute, especially the various dancers in their costumes, and the mini lion dancers. Some of the more unique clubs included African dance and drumming, belly dancers, and a saxophone group, all of various ages and ability levels. Most of these were amateur level organisations, but it's a good opportunity for them to be included in something like this. Some were unusual inclusions for a parade scenario, like the yo-yo trick club, whose talents were impressive, but they could only show off their tricks each time they stopped (there were signs around the route telling them when to continue, to avoid congestion) and just had to walk in between, so if they didn't stop by you, you didn't see much. There was a also a range of costumed characters, including a huge team of the current most popular superheroes, and all the major Star Wars characters.
Eventually our patience paid off and the actual parade began. A few of the earlier performers were featured in it again, but mostly it was new groups. There were various floats included, usually sponsored by a larger company. The airline, Cathay Pacific, the Hong Kong Jockey Club, and a large bank all sent along floats and groups of their staff to perform. More exciting local sponsors were the groups from Disneyland, so Mickey Mouse made an appearance, and Ocean Park, who had elaborate costumes for their performers, and lots of large sea creature themed balloons, making for a very colourful group. There were several lion and dragon dance groups featured, as this is an important Chinese tradition, especially at this time of year – there will be more lion dances throughout the city over the next couple of weeks too. They're accompanied by lots of loud drumming and colourful costumes, and the performers move their lions and dragons over the heads of the crowd, to get them involved in celebrating. There were plenty more dance groups too, from ballet to modern to ballroom, of all ages. As well as local groups and sponsors, the parade invites performers from all over the world; we saw taekwondo from Korea; a host of costumed characters fro Japan; cheerleaders from both Taiwan and the USA; a marching band from the USA; flag tricksters from Italy; a circus-like group from Germany; giant flowers and butterflies from France; dancers from the Philippines; and dancers with huge carnival feathered costumes from Spain. I had no idea they invited all these performers to the parade, so it was quite exciting to see them all! My only complaint about the parade was how long it took – they spaced out the performers to avoid congestion, but it often meant a group would pass by you quite quickly, then the next wouldn't get to you for another ten minutes. Or one group would stop and perform in our area, but the next would stop further back, so it was difficult to see, then have to hurry on past us. And the whole thing took about three hours for everyone to get around the route…. Some improvement on their organisation and logistics would be good! I'm still glad I saw it though.
The next night was the fireworks display, which was a much briefer affair of course! We arrived even earlier there, in hopes of getting a good spot on the TST Promenade, with the Central skyline to serve as a backdrop for the display. However, it seems you had to be there all day if you wanted those spots, as it was already jam-packed when we got there three hours before the display! We considered a few other options, before eventually watching from the East TST Promenade, which gave us a decent view, but was partially obstructed by a hotel building. It was also a very foggy day, which isn't ideal, but we just had to make the best of it. The display itself was nice, and I always enjoy fireworks, but I was expecting something bigger and more exciting; it's Chinese New Year in Hong Kong for goodness sake! It also lasted about 20 minutes, which is a decent enough length of time, but again, I was expecting more. I wonder if it would have been more spectacular viewed from TST, with the skyline behind, but also would it really have been worth sitting there all day for a 20 minute show? I'm still glad I went though, as fireworks do feel pretty celebratory for such an important holiday, and so I can check something else off my list, and feel like I experienced more of Chinese New Year in Hong Kong.
You May Also Like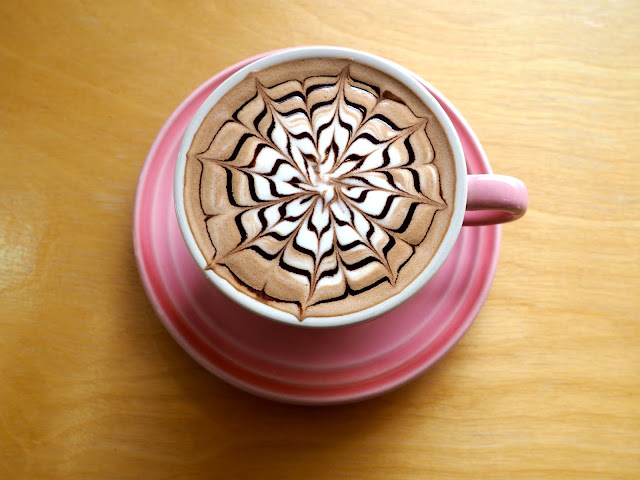 17 December 2016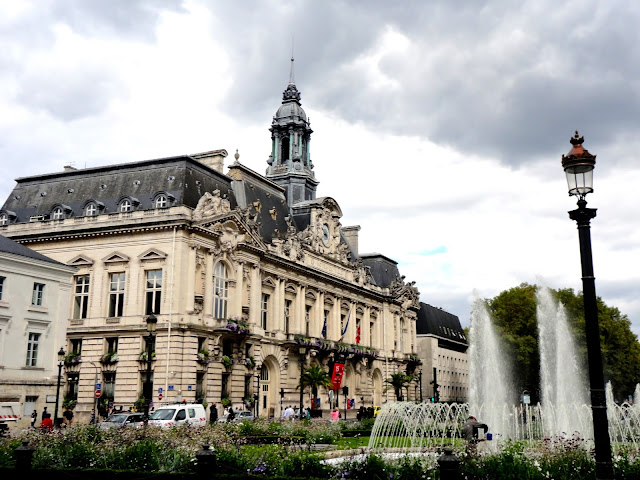 26 August 2015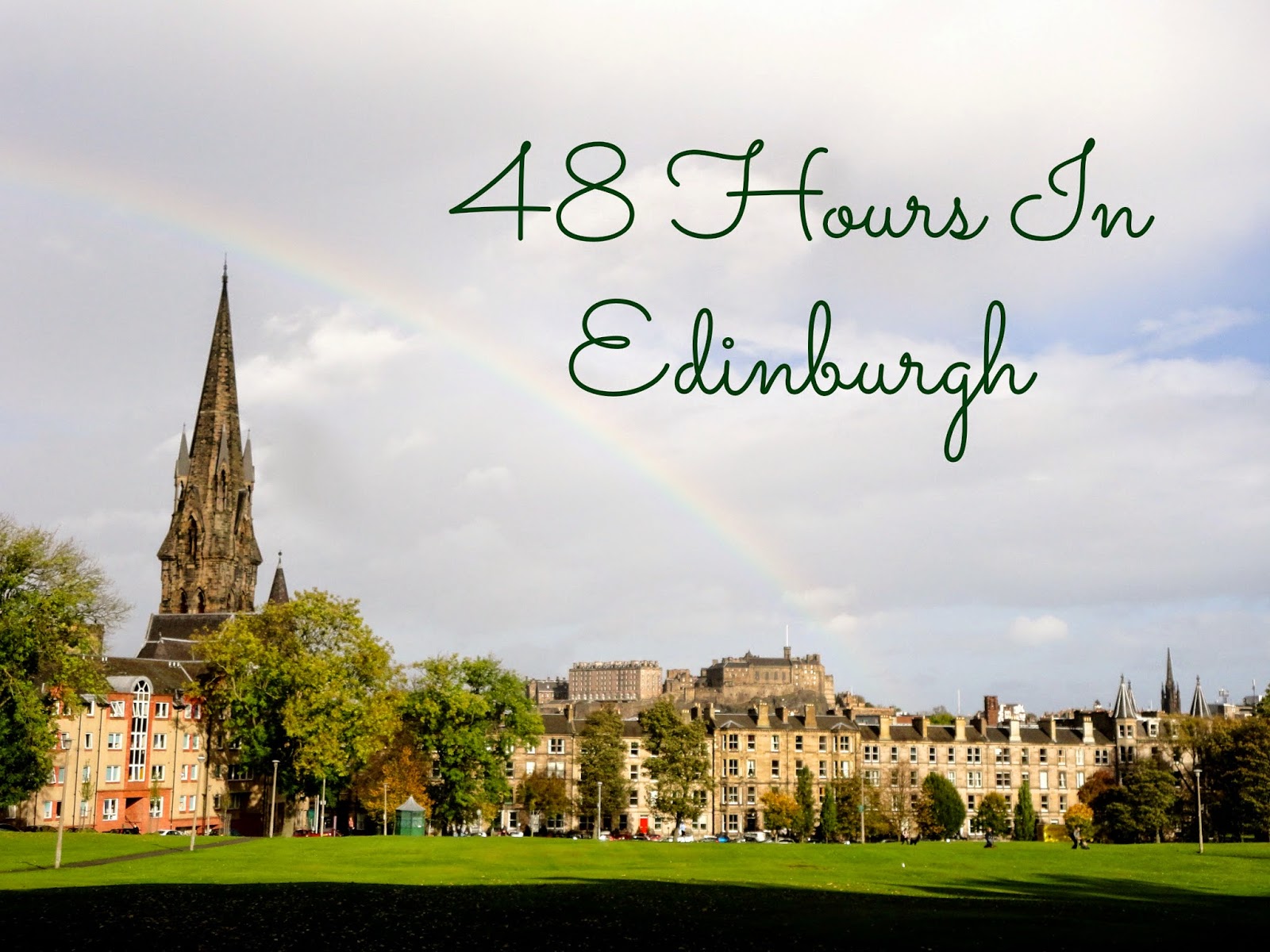 25 October 2014