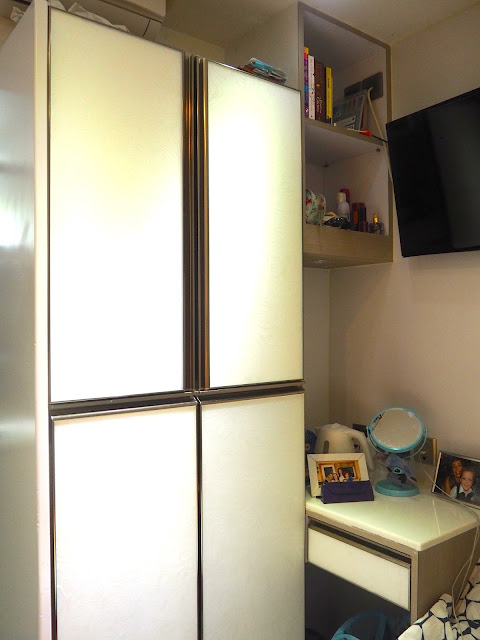 Room Tour | Hong Kong Studio
8 February 2017
So moving
back to Hong Kong
of course means I'm living in a different apartment again. Last year I stayed in one provided by the company I worked for, and while I'm still working for the same company, I opted out of the accommodation offered this time, to find something cheaper on my own. spent my
first week
back in HK viewing many apartments, before finally settling on this one, as it was the most reasonable price, with all my required furniture and appliances, and even internet included. It's in Sham Shui Po, just a couple of stops from Mongkok, and around 45-50 minutes to work each day. The building it's in is actually a hotel, so there's the reception if I have any problems, and it's a nicer building than may others, and feels pretty safe. The apartment is on the mezzanine level, so there's no windows, and I do hear a fair bit of noise from the hall, and even the street if people leave the stairwell door open. Aside from what's pictured here, I also have a storage locker in a room down the hall – ideal for my suitcase! – and access to a washing machine in the hall.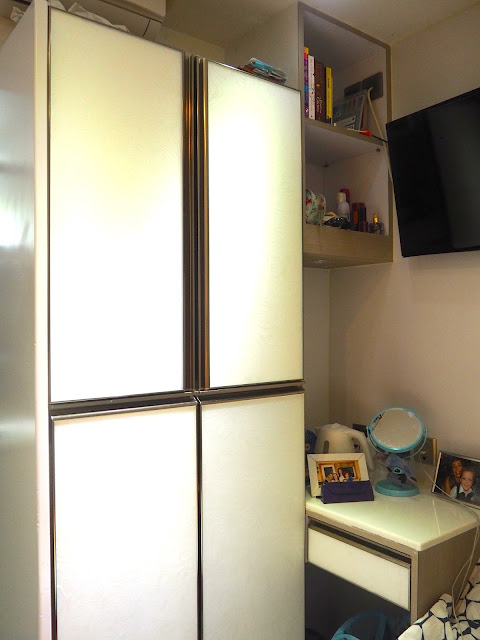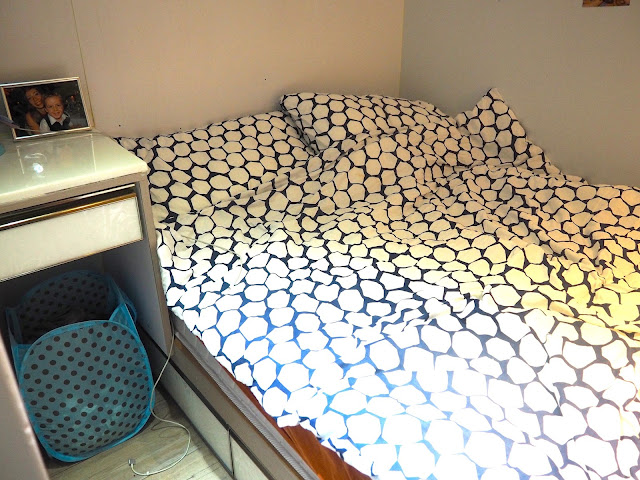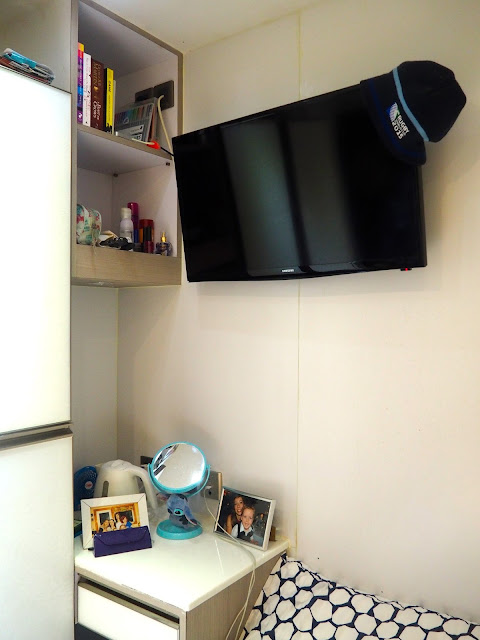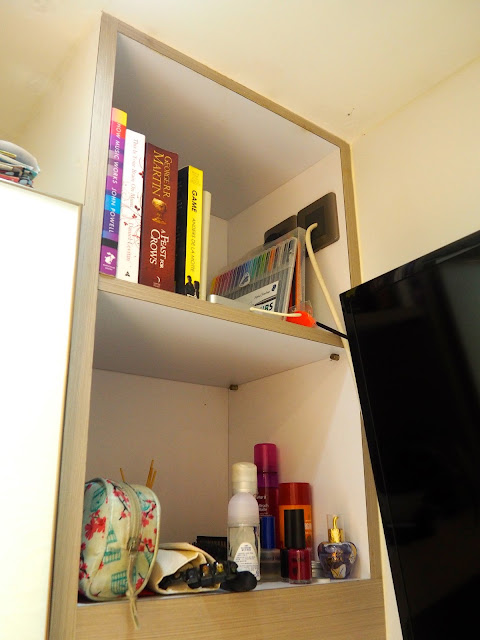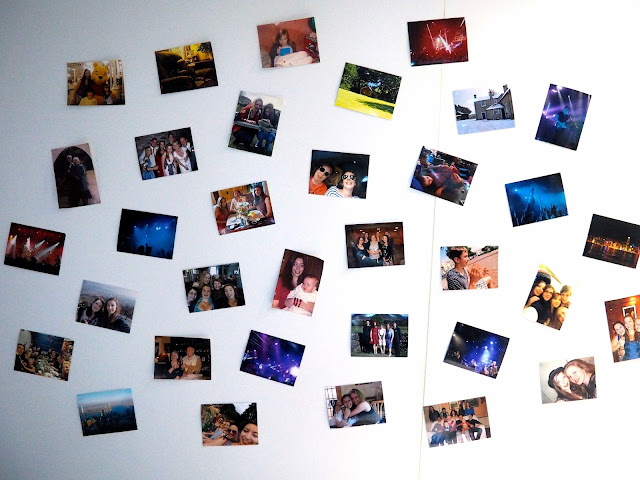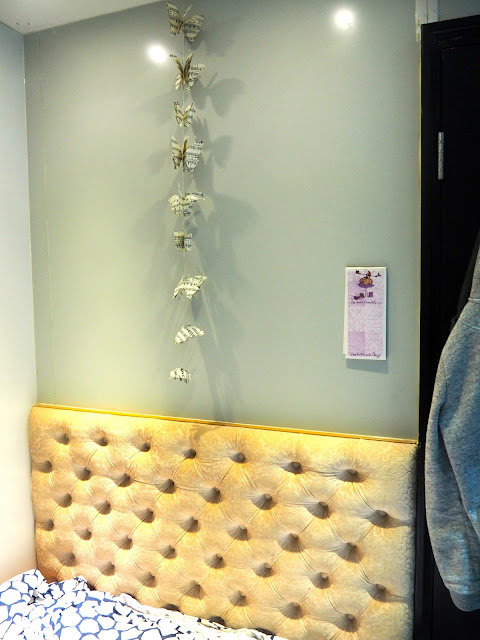 So yes, it's small. Very small. There's some floor space around the door and kitchen, and a strip alongside the bed, but that's about it. No table or chairs going in here (so yes, I have to eat on the bed). It's a good sized bed though, with drawers under the mattress. Technically, I'm sleeping in it the wrong way round, with my feet at the headboard, but I didn't want to sleep with my head next to the door, especially with the noise from outside, and I'd rather be able to use the desk in the corner as a bedside table. It's a cute little corner actually, with the table where I've put some photos and a mirror I bought (there isn't one anywhere else), and space underneath where I've put my laundry bag, and the shelves above now housing my books, camera, and various cosmetics. I don't use the TV, as I watch most things online and don't have a cable to plug my computer into the screen. The wardrobe is next to that corner, and can be a little awkward to open in the space, but is plenty big enough, with both shelves and a rack inside. The lack of windows is certainly not my favourite part of this, but naturally, I've decorated the walls, mostly with photos of family, friends, and home; I got some new additions printed off recently too!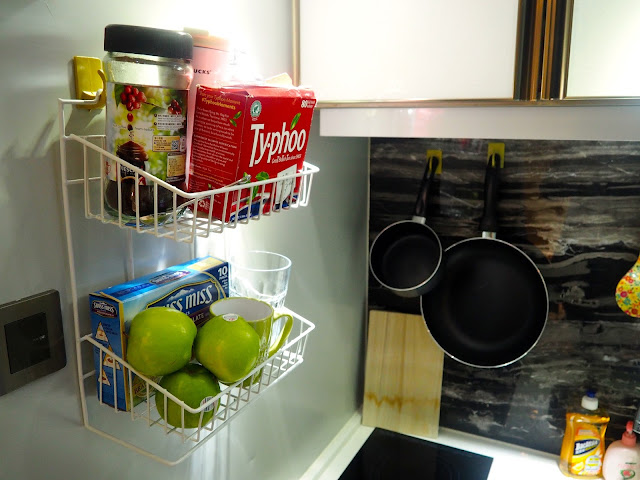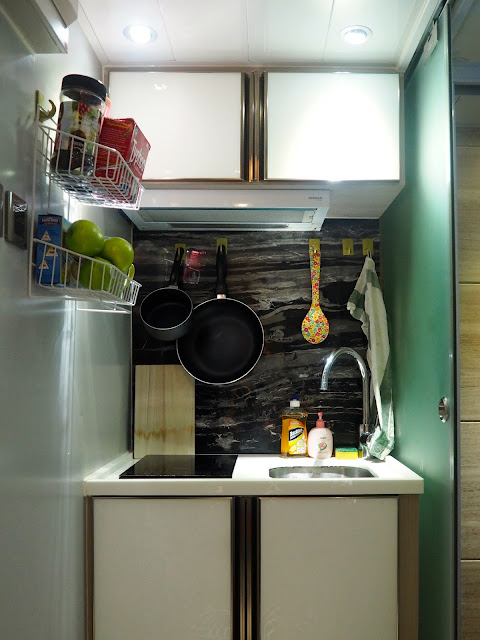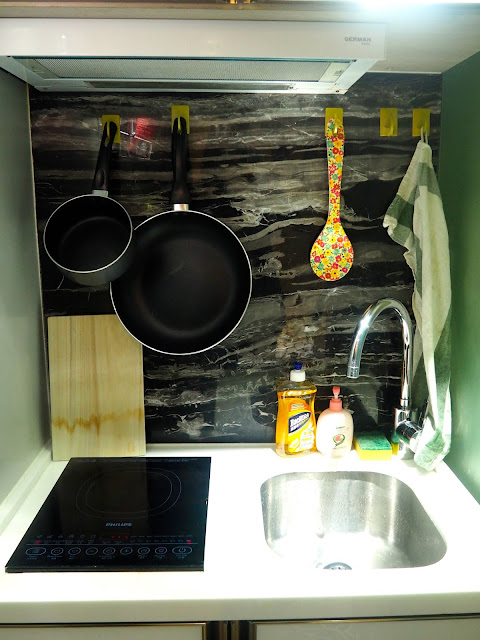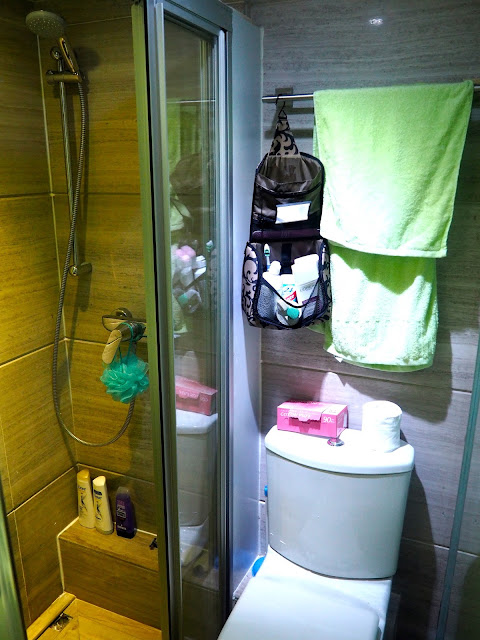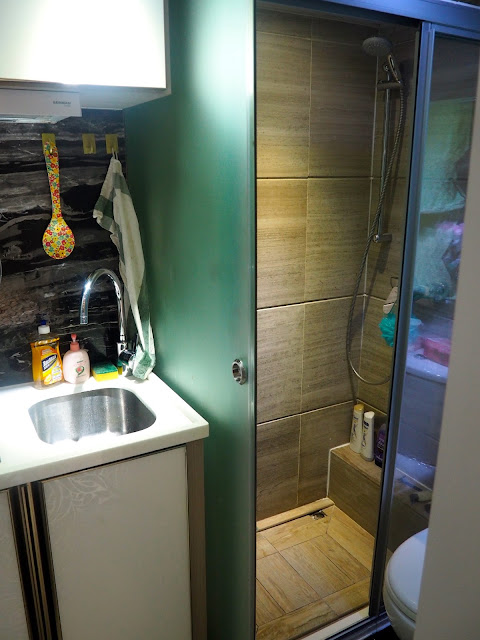 The bed area takes up about half the apartment space, so the other half is the kitchen area and bathroom. The kitchen actually looks really cute, given its limited space. I like being able to hang my pans and utensils up on the hooks, and the rack on the wall is my little hot drinks station now. Having the induction cooker is great, and gave this flat a big plus over others I saw. There isn't much worktop space though, so I have to use the desk (which is also where I've got the kettle plugged in). The lower kitchen cupboard has a fridge and the bin inside, while the upper houses my food. The bathroom is to the right of this, with a sliding door, and consists of the toilet and shower. There's no sink in there, only the kitchen one, nor is there a mirror, hence having to buy my own, There isn't really storage space for toiletries either, and no room to keep them around the kitchen sink, but luckily my mum bought me this toiletry bag at Christmas which hangs up, and is now proving to be perfect for this flat! The shower is pretty great though, as so many other flats I viewed had a shower that just connected to a pipe and took up the entire bathroom, so having a separate shower area and good, powerful water supply is fantastic!
So there we go! It's small, there's no denying that, and it can get a little stuffy without windows, so I have to turn on the bathroom fan and air conditioner regularly. It's also hard to wake up with no natural light coming in! But that aside, it's got everything I need really, and for the sake of six months, it'll do nicely. I doubt I'll be having company round, but as most of my friends live in Mongkok, it's generally easier for me to go to them anyway. And my place is neat, clean, well-designed to have a surprising amount of storage space, and actually kind of cute.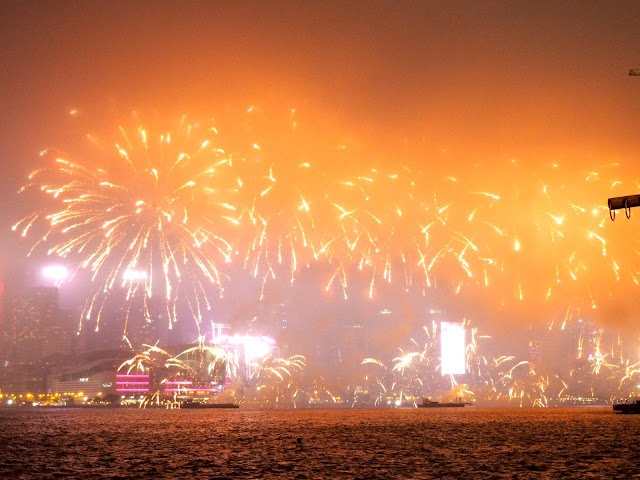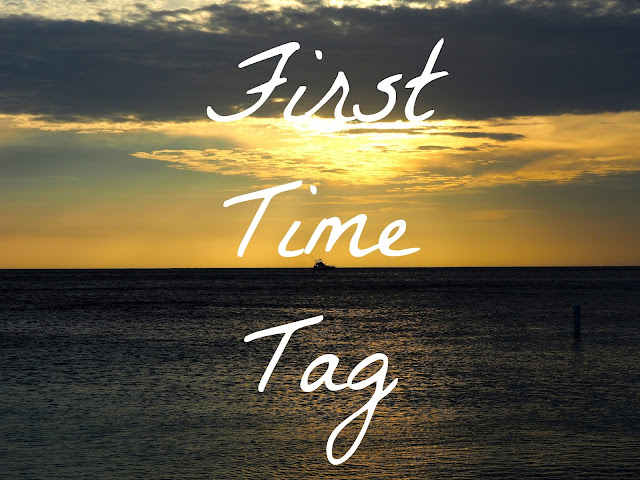 You May Also Like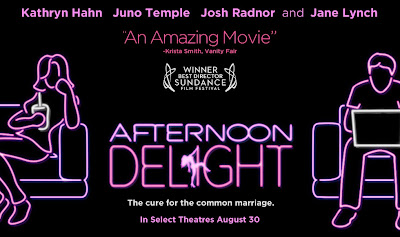 12 February 2014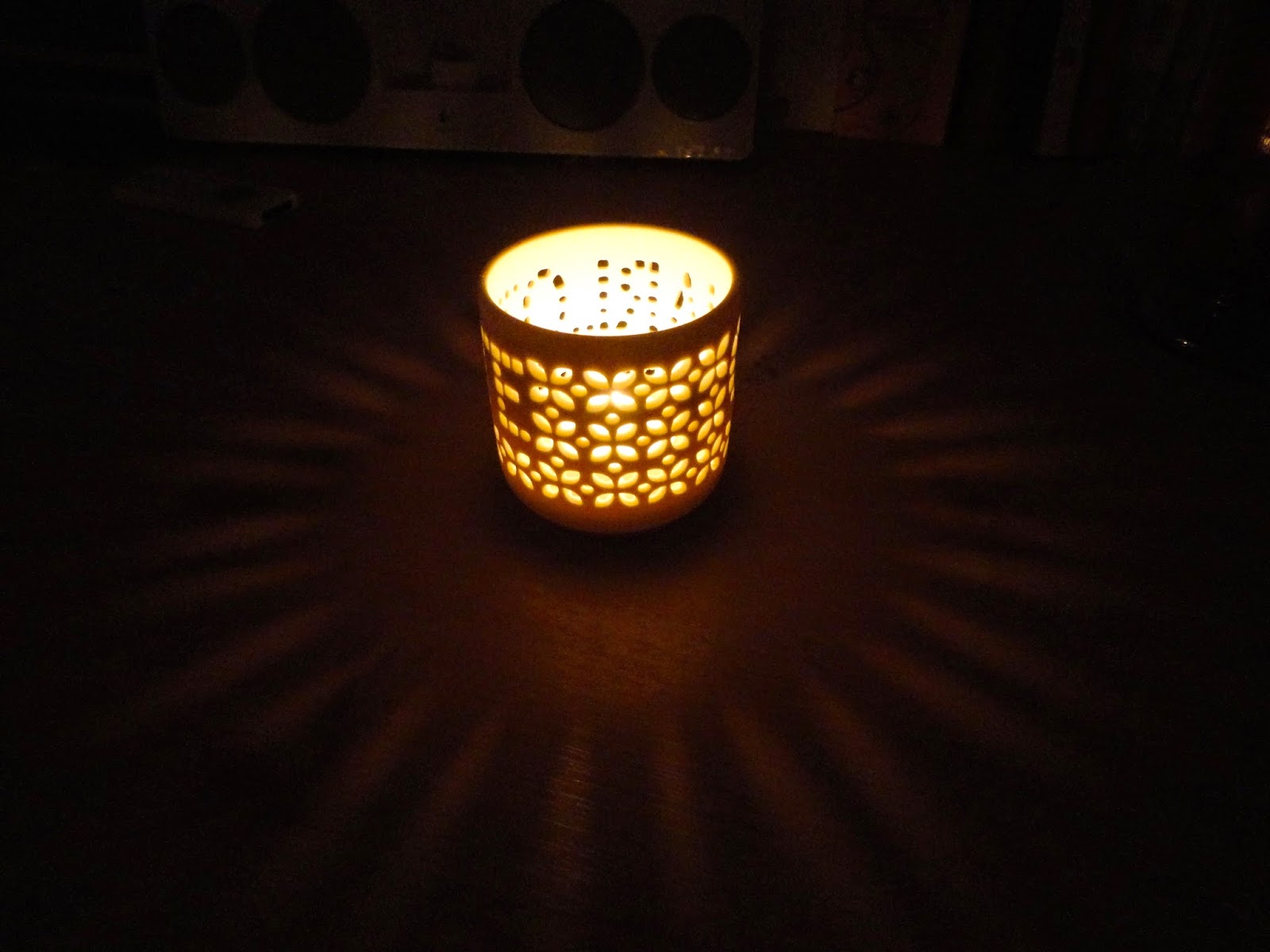 26 November 2014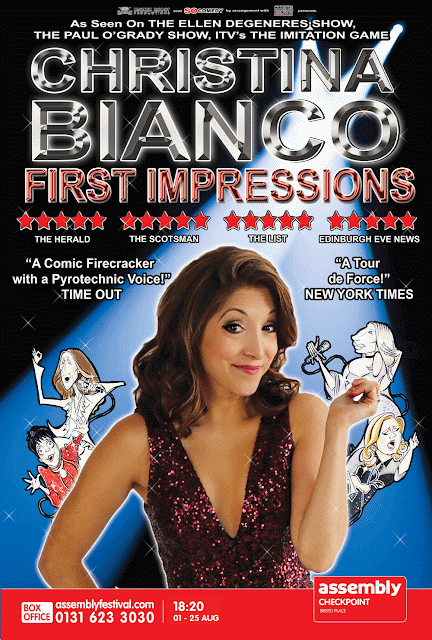 27 August 2019