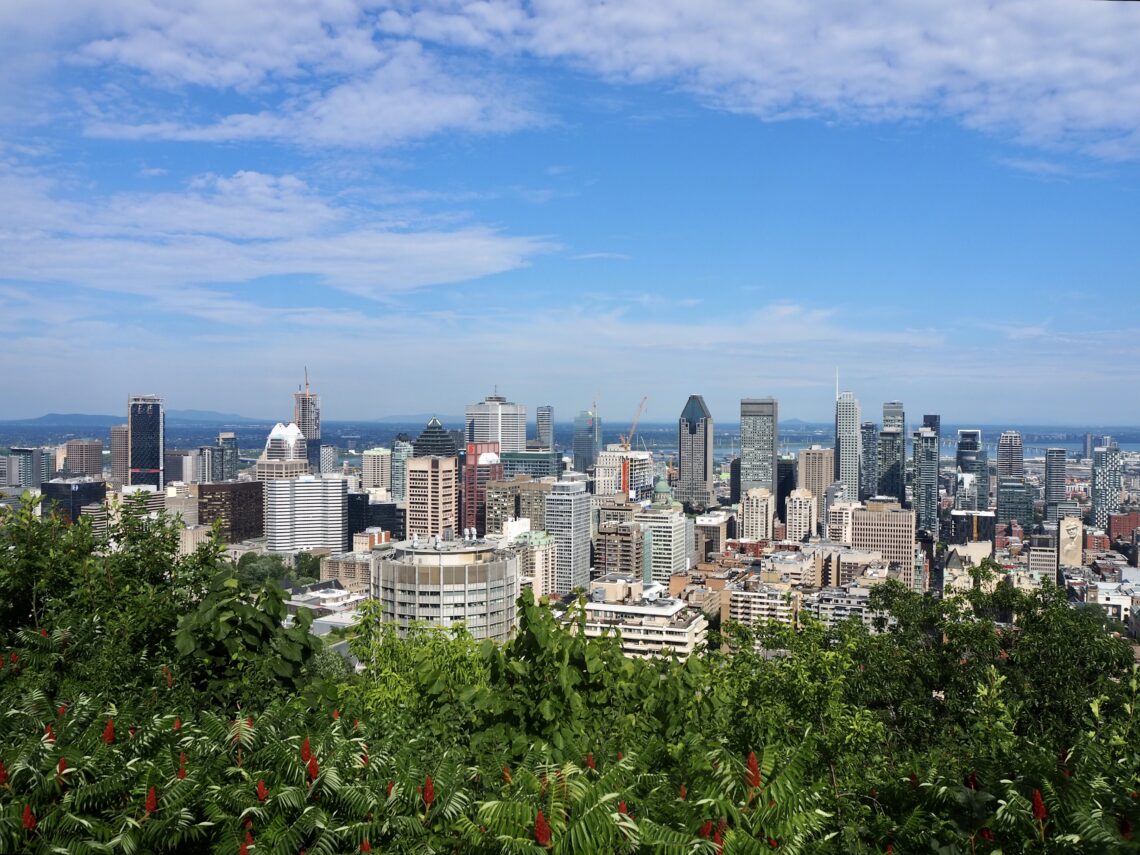 Highlights of Montreal
9 September 2023
After our adventures through the Canadian Rockies, culminating in the Calgary Stampede, it was time to head east. We hopped on a flight from Calgary to Montreal, the largest city in the French-speaking province of Quebec. We definitely noticed that French came before English on all the signs now, instead of the reverse. And people would normally greet you in French first, but quickly switch to English once they realised you didn't speak it back! Anyways, we spent just 3 nights in the city, and I worked 2 of the days there. So, it was very much a case of squeezing in the highlights of Montreal! We also didn't have a car for this portion of the trip. Montreal is pretty easy to navigate on foot or by the metro and bus network.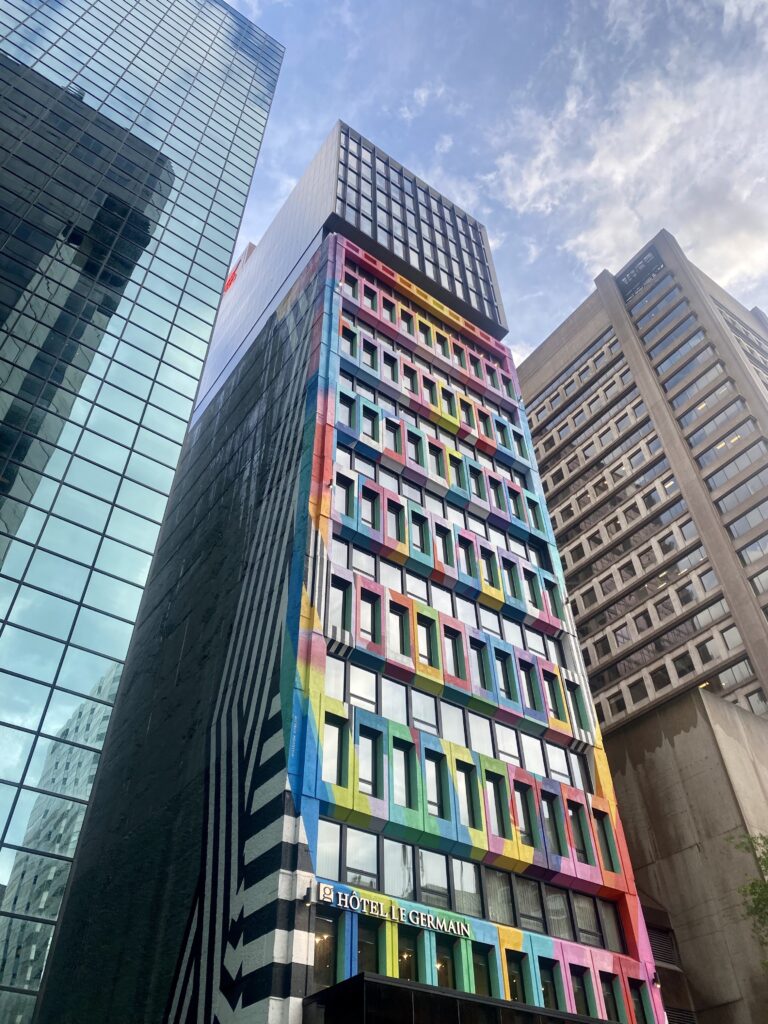 ---
Old Montreal Walking Tour
As we did in Calgary, we started off my free day in the city with a walking tour, to truly cover the highlights of Montreal. Specifically of Old or Vieux Montreal, the historic district of the city. Our guide was a Quebec native and enthusiastic about her province! It was a great introduction to the city, as we quickly learned how and why Quebec ended up remaining French-speaking until the present. They had to fight to hold on to their language over the years, as the rest of Canada stuck to English!
While the tour didn't enter any buildings, she did guide us past some destinations we made a note to return to visit later. These included the Notre Dame Basilica, the Museum of Archaeology and the Bonsecours Market where we finished. We also ventured down some of the old town's narrow alleyways and past locations we likely would have missed on our own. The Old Montreal area isn't all that big, so it's easy to traverse on foot over the course of a couple of hours.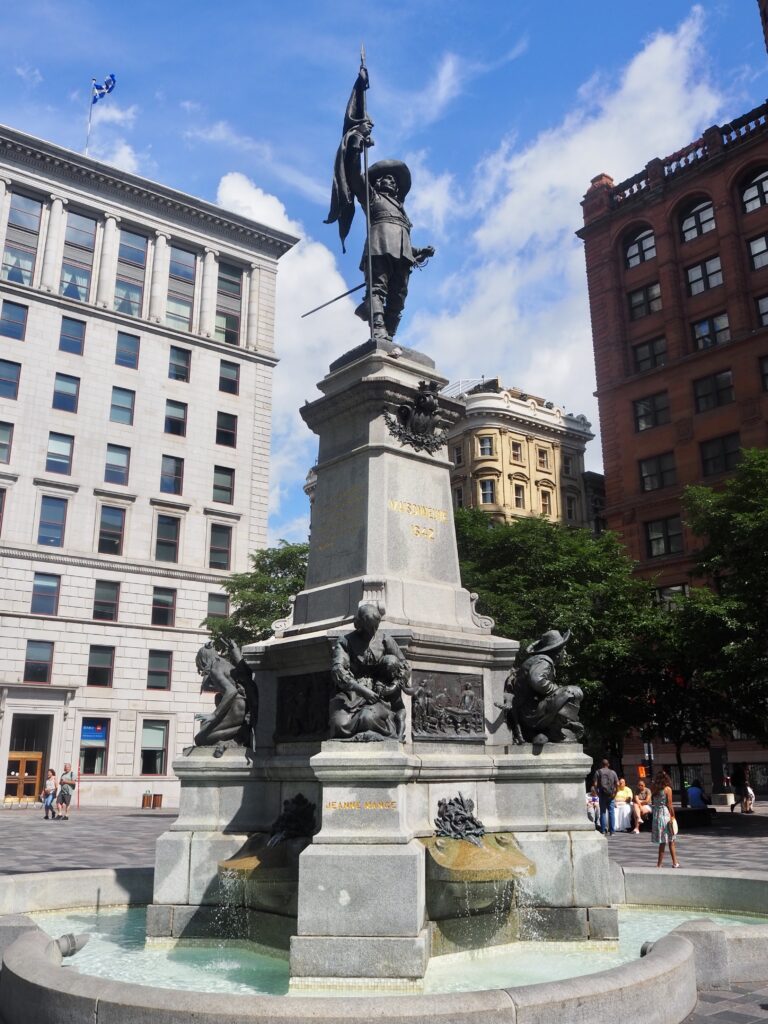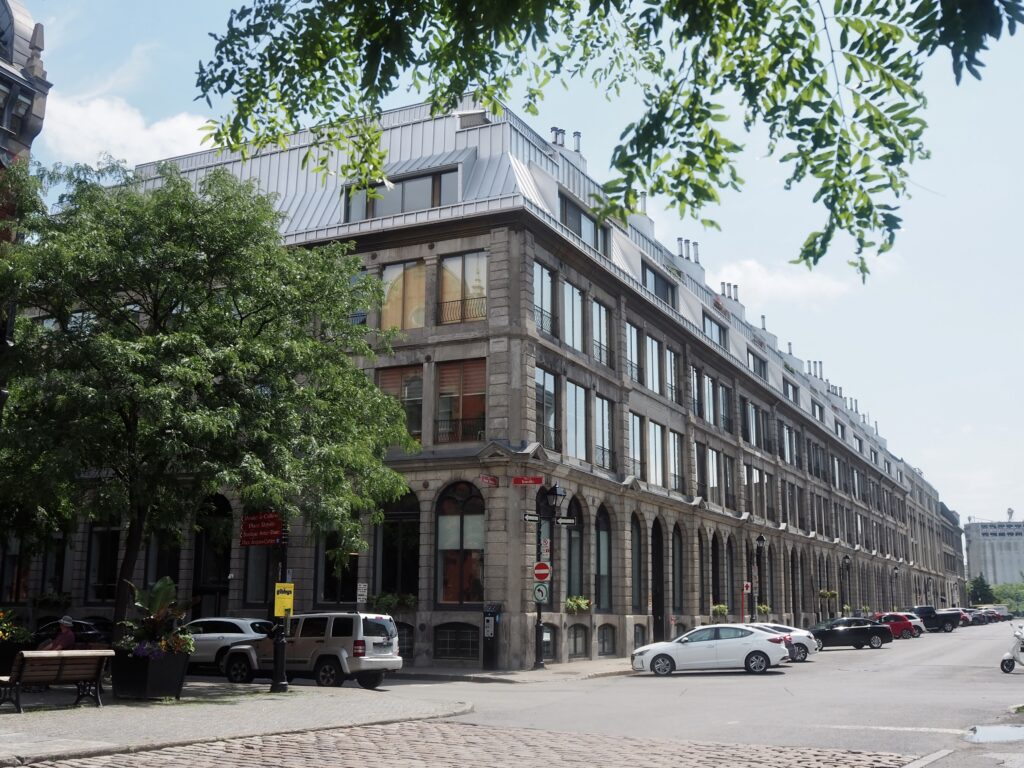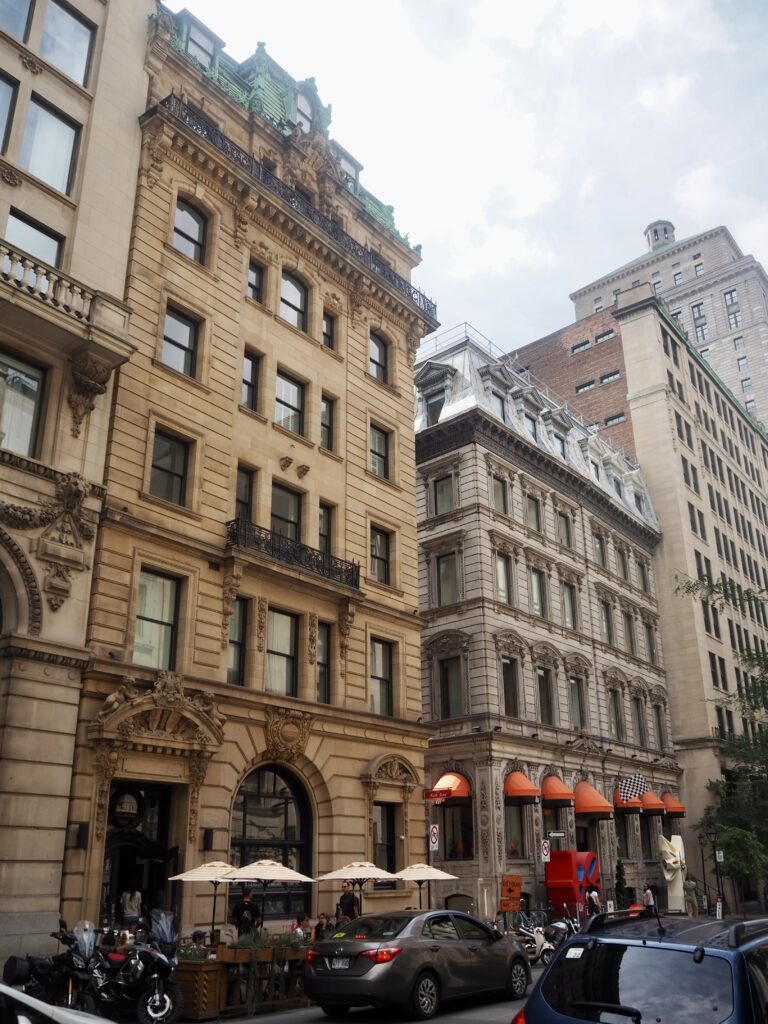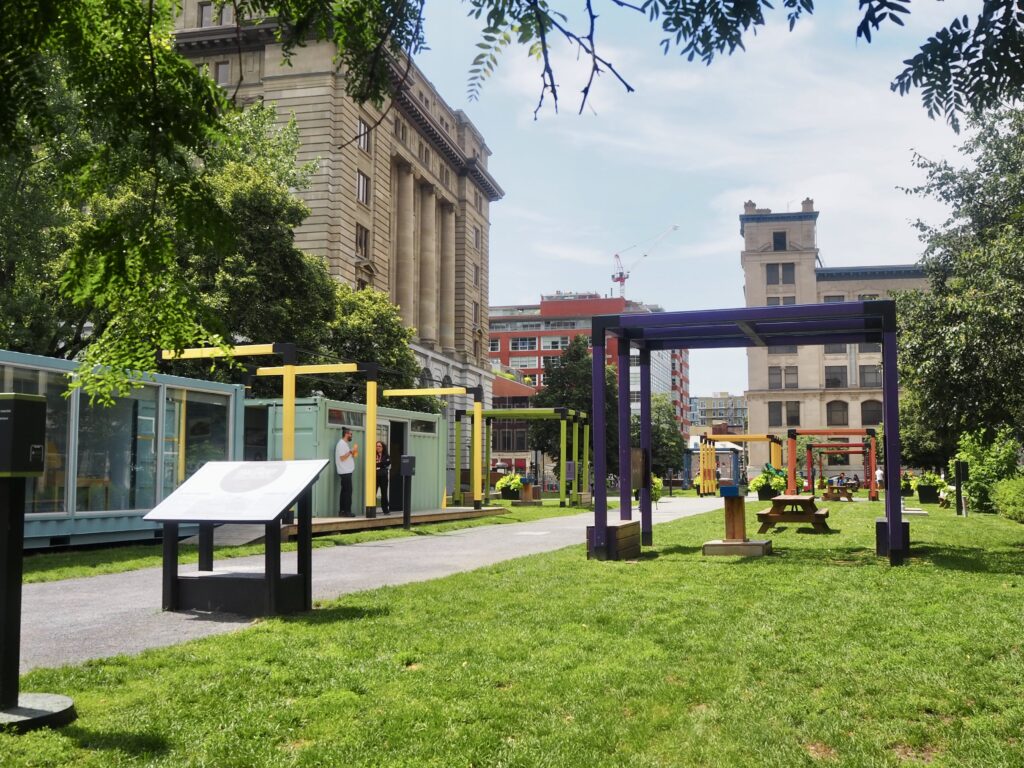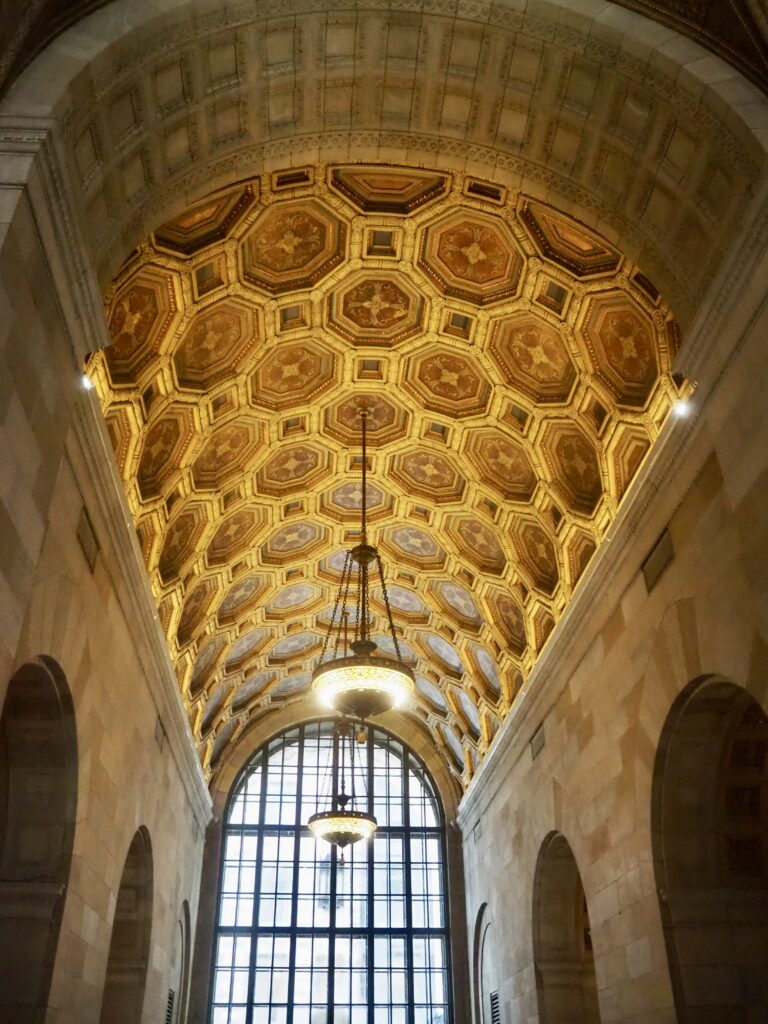 ---
Bonsecours Market & Chapel
The tour finished next to the Bonsecours Market, which was a convenient bathroom stop first! The building itself is beautiful, with a huge silver dome caping it. Very European in style! It's not like a collection of market stalls, but rather a series of enclosed shops inside the building. Most sold clothing, gifts and souvenirs and we had a quick browse but didn't buy anything this time.
Next door, there is a small chapel, which we wouldn't have thought to visit had the tour guide not told us about it. One of the hidden highlights of Montreal! Sailors frequented it in the past as it was the first church they encountered when docking in the city. So now, as thanks for surviving their journey, there are model ships suspended from the ceiling inside. It definitely makes it unique amongst the many churches I've seen before! It's free to enter as well, so worth a quick look around.
Rue Saint-Paul
From there, we retraced the tour route, first to the Place Jacques-Cartier. This wide, pedestrian boulevard is lined with restaurants, one of which we selected for our lunch stop. The centre of the square is typically populated by artists selling their works and musicians busking for the tourists. The restaurants have outdoor terraces, so you can people watch in the sun while listening.
We then wound our way back along the Rue Saint-Paul. Also a pedestrianised area, it's one of the main shopping thoroughfares for tourists in Montreal. Lined with shops, there's a wealth of gifts and souvenirs to choose from. My favourites were those selling goods made by local artisans, such as the Arts Court and L'empreinte cooperative.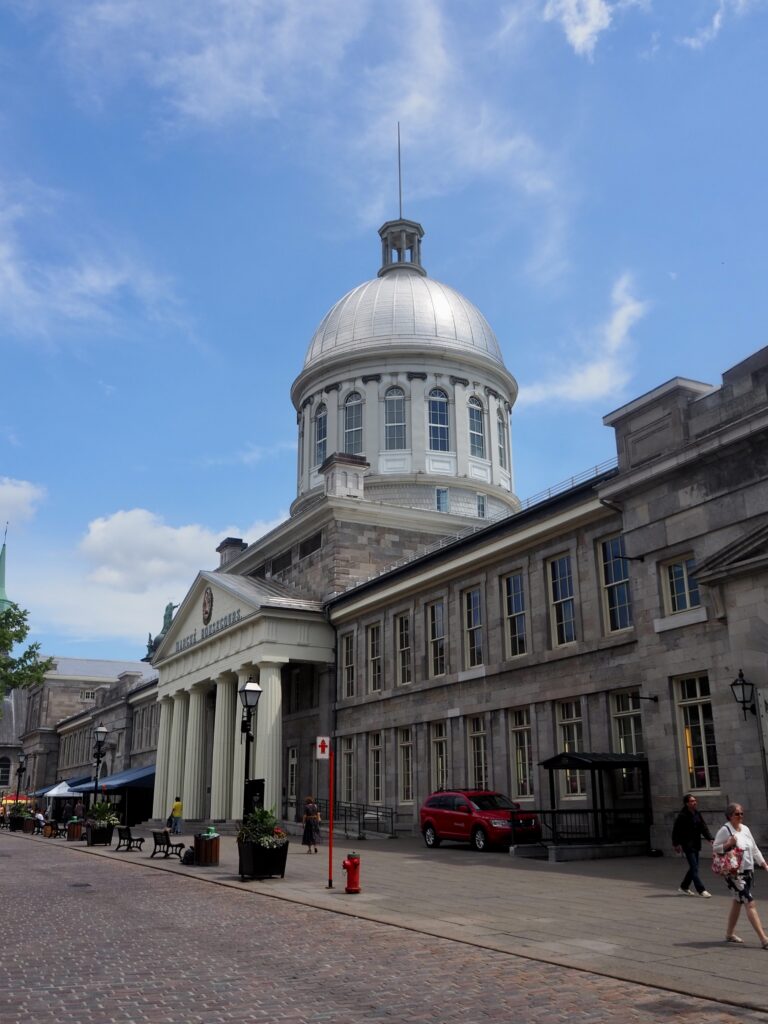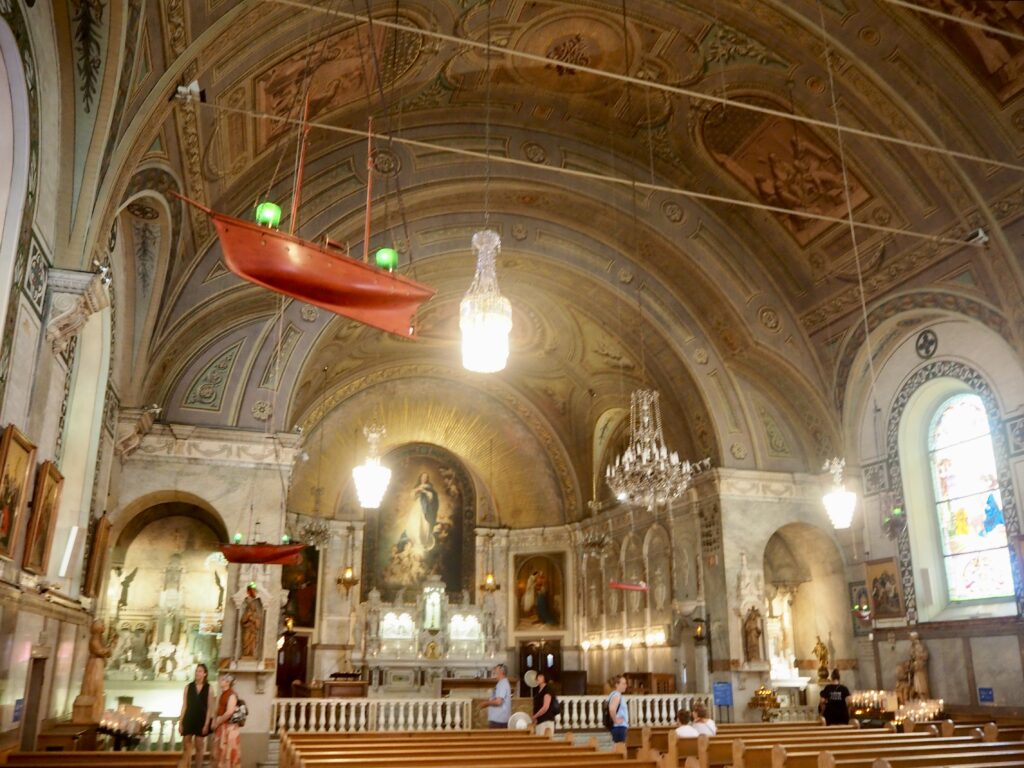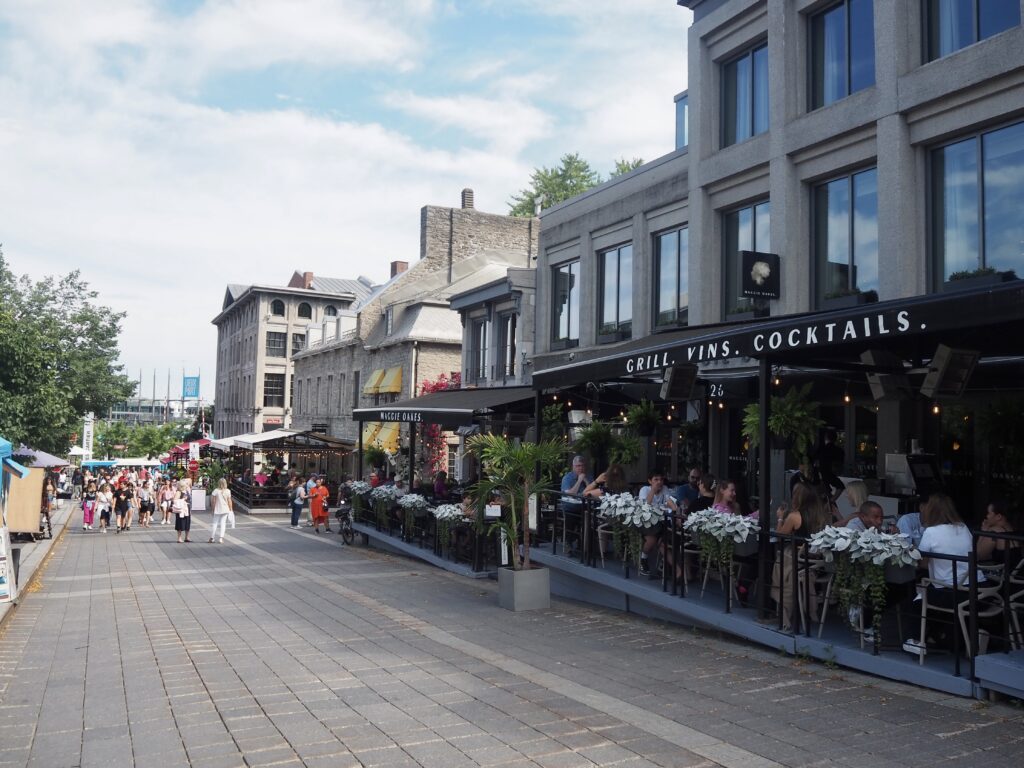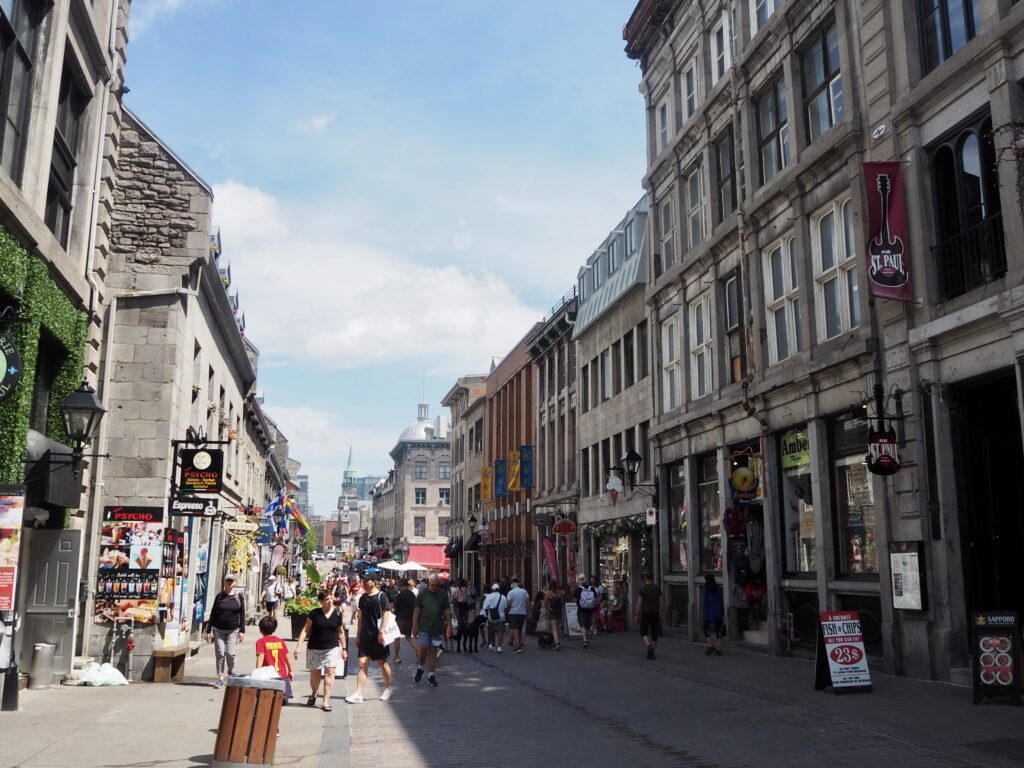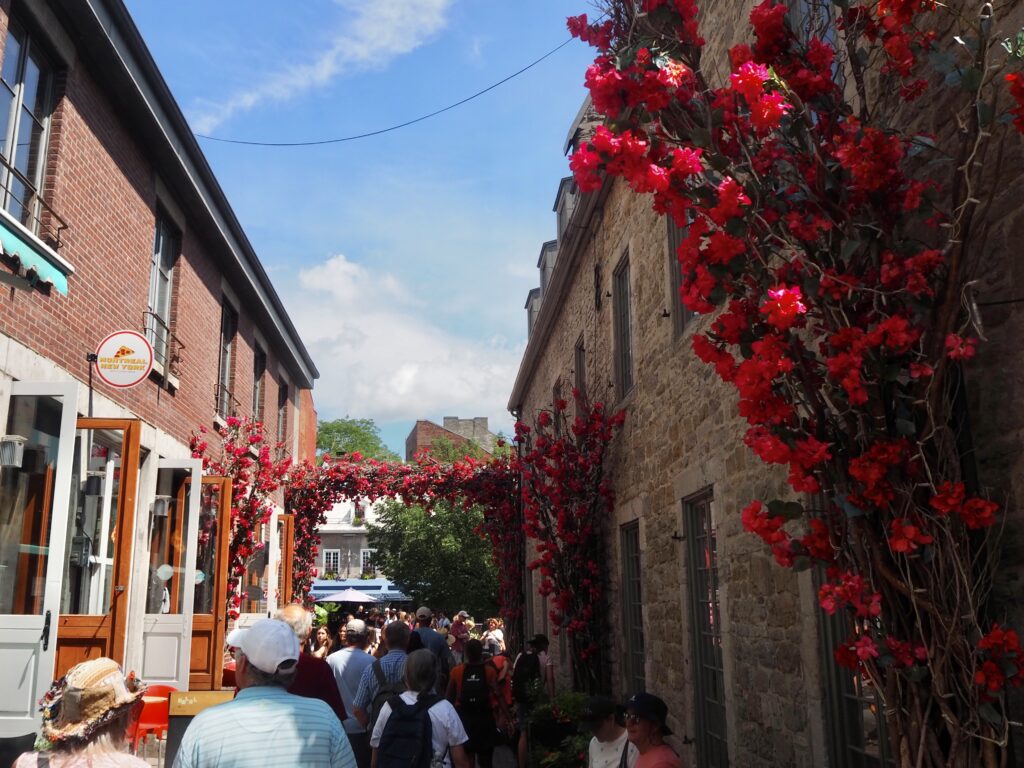 ---
Notre Dame Basilica
If you search for the highlights of Montreal, this will surely come up as one of the top sights in the old city! Now, don't confuse it with Notre Dame in Paris – the translation just means 'Our Lady'. So, there are hundreds of churches dedicated to the Virgin Mary in France and other Francophone countries, such as this one. After my year in France at university, I'd thought I'd seen enough churches, but this one is definitely worth a visit. We also bought our tickets online while standing outside, which was much quicker than waiting in line, top tip!
While the outside may look a little plain and sombre, the inside is a jewel to be discovered. Adorned with bright stained glass, it's like stepping into a kaleidoscope. It's quite reminiscent of Sainte-Chapelle in Paris, actually! And between the glass, everything is rich, dark wood with carved designs. There was even an organ recital happening while we were inside, filling the chamber with dramatic music and really capping off the whole atmosphere. We circled the pews and stopped a moment to appreciate the music, before venturing back out into the bright sun.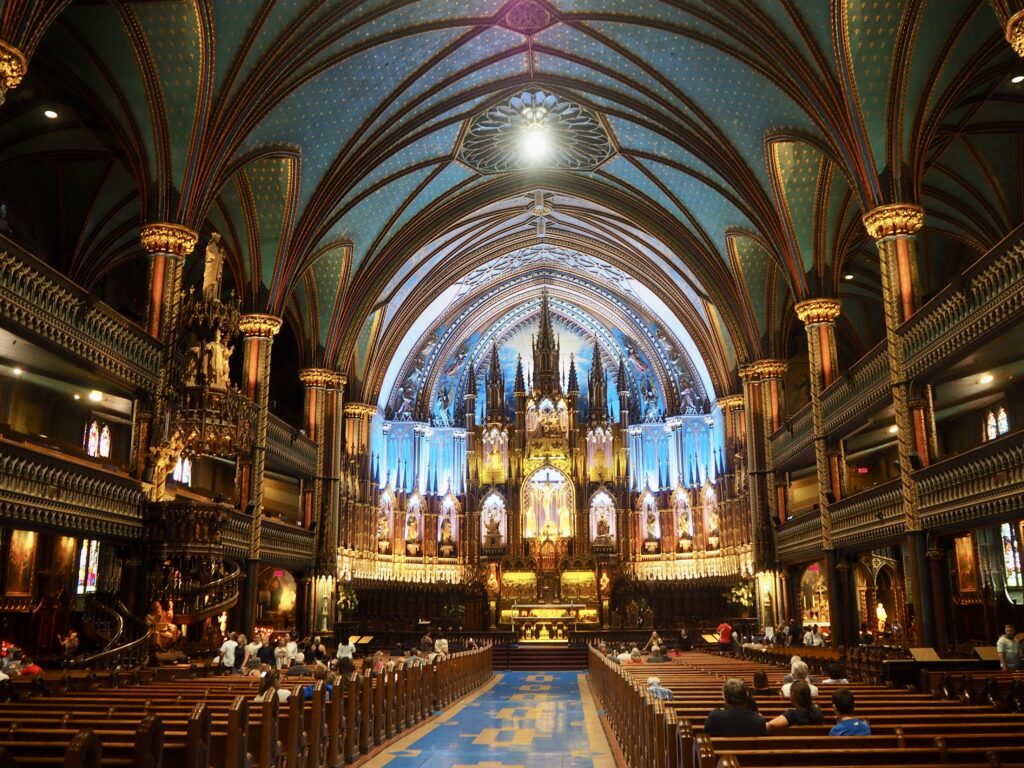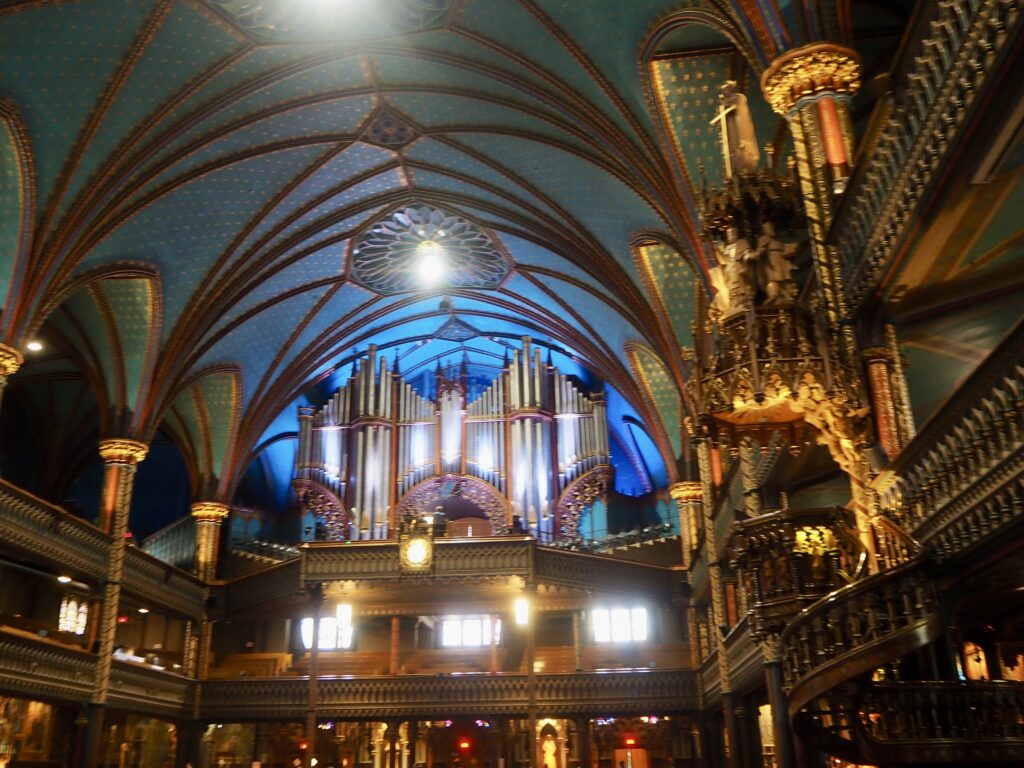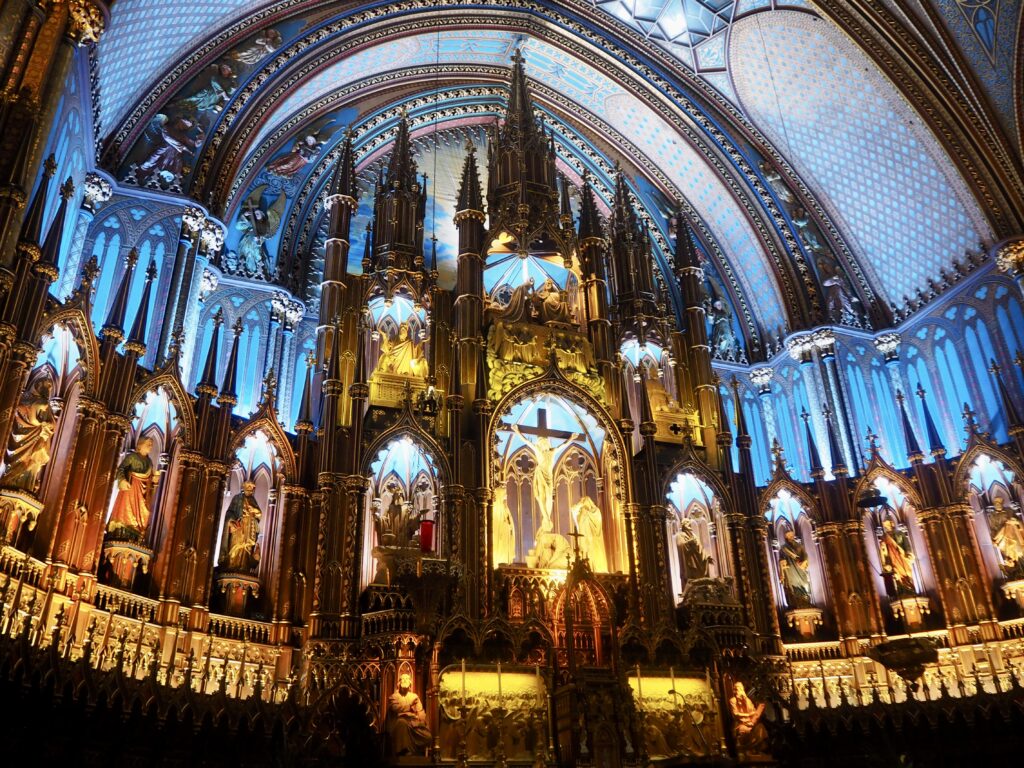 ---
Point-à-Callière Museum of Archaeology
Even before we took the tour that morning, I was eager to learn more about Montreal's history. I was just so curious about this Francophone province and how it kept its European influence. The Museum of Archaeology was already on my radar, and the tour guide had recommended so we headed there next. It started off with a video summarising the city's history, which was cleverly displayed over the top of some of the archaeological remains excavated from the ground! Everyone got their own headphones to, to selecet your preferred language.
Then, much of the museum is housed underground, where displays are set up in amongst more excavated ruins. You can see where the building was added and changed over the centuries. The museum doesn't just focus on the French and British settlers either but also includes the First Nations on the land long before Europeans arrived. The museum also takes you through a tunnel, under the road above, to another building. From street level you wouldn't think it was all the same museum! Some of the upper floors were closed for refurbishments, but what we saw was all really well put together and a thorough summary of Montreal's history.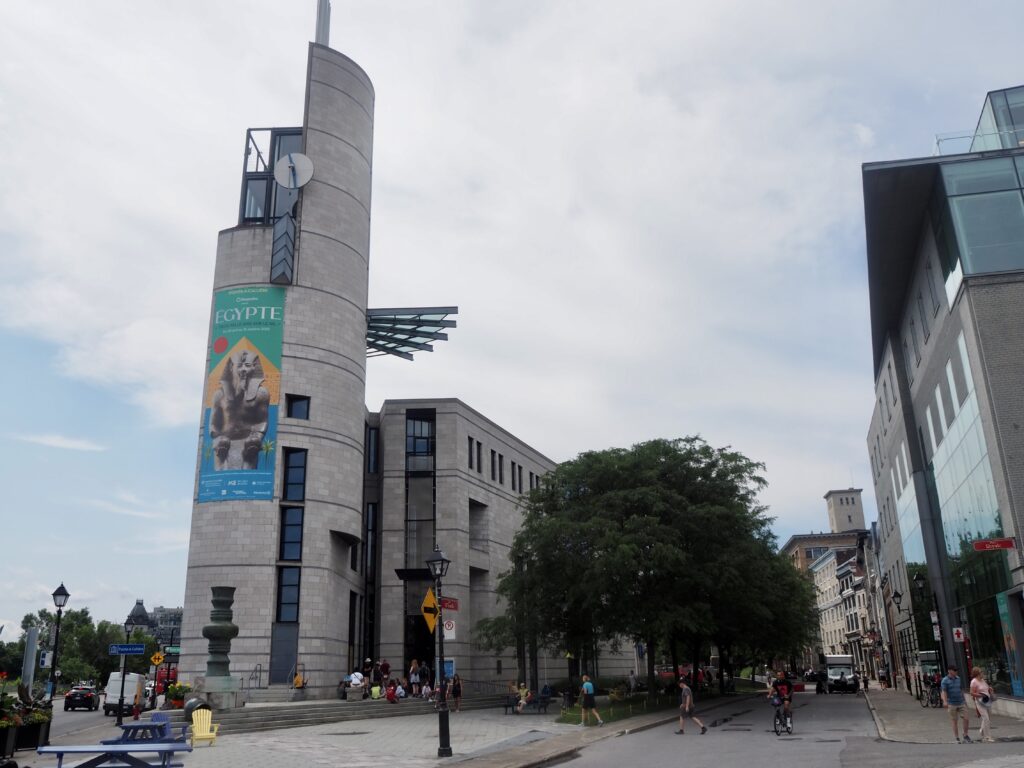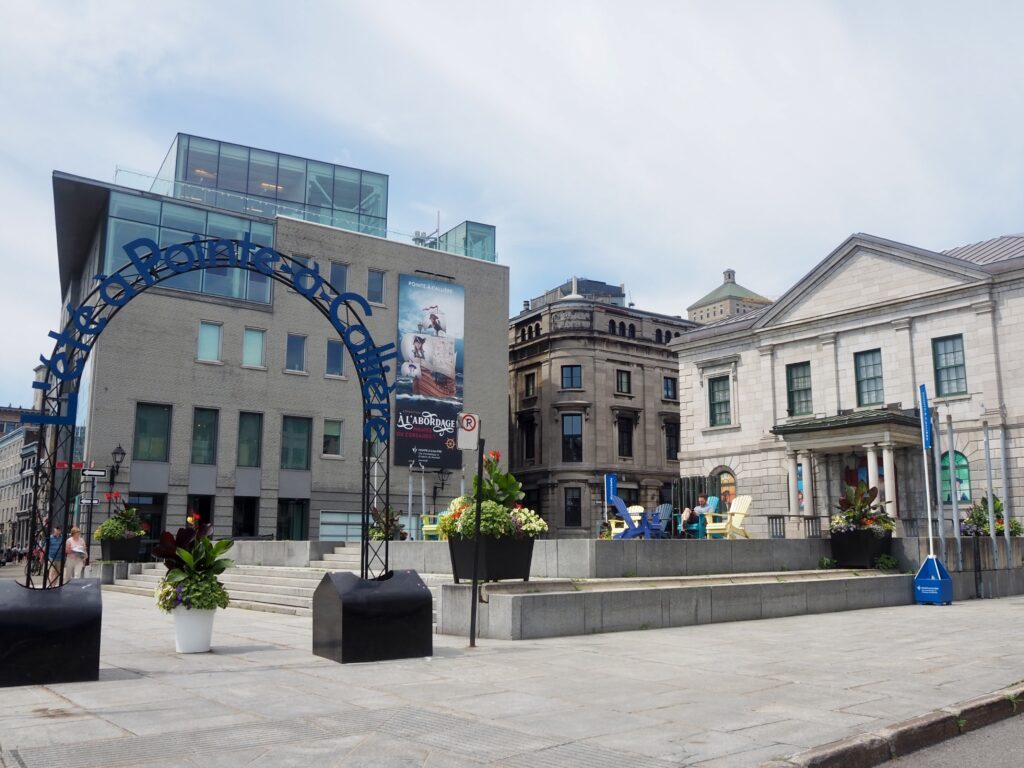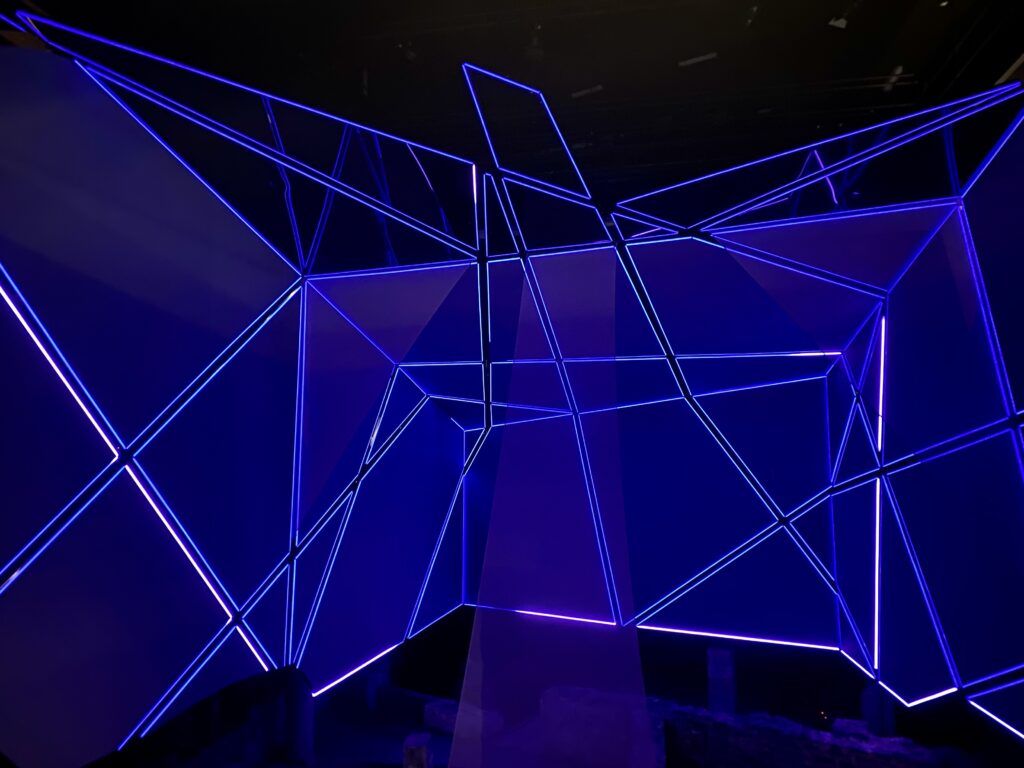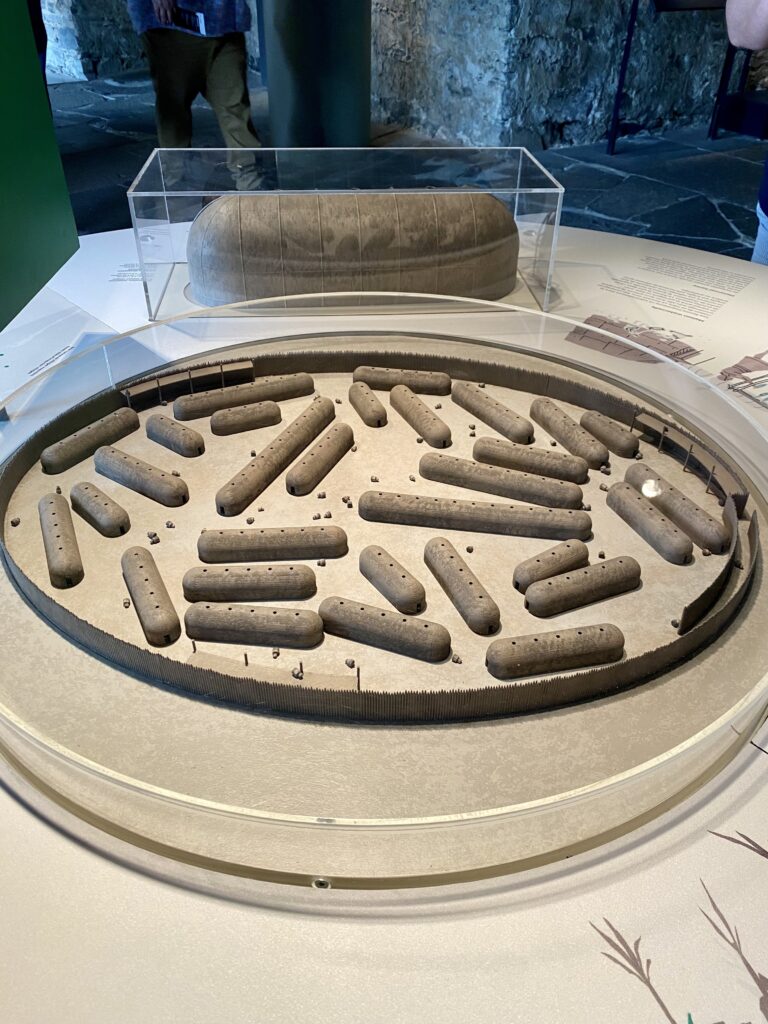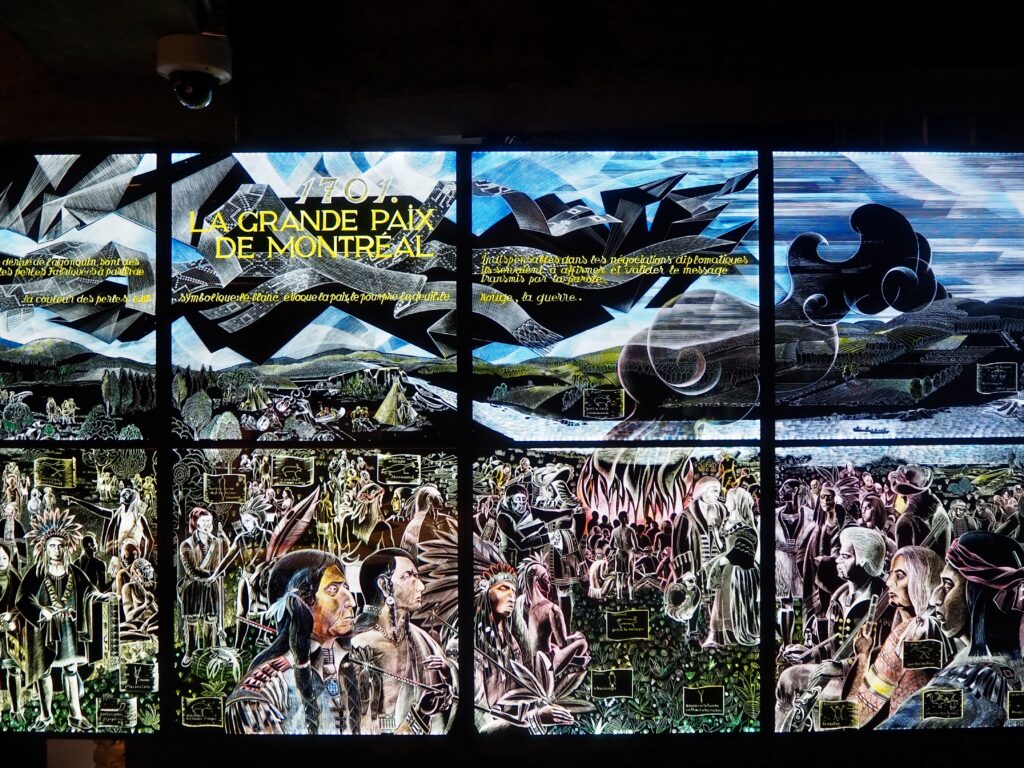 ---
Le Plateau-Mont-Royal
Mum and Dad went back to the hotel for a rest at this point, but since I was working the next day, I wanted to squeeze a little more in. We walked up past the magnificent City Hall building, where I jumped on the metro towards Le Plateau-Mont-Royal. Now, I really just changed to a bus here, with the intention of coming back to explore more the next day. The hurricane meant I didn't get as much time as I'd wanted that day – more on that below – but I did get a quick feel for the area across both brief visits.
Murals and public artworks line the streets, immediately giving off artsy vibes. And the shops are a host of independent and vintage collections, full of unique treasures to unearth. I had to settle for window shopping, which was perhaps wise given my luggage limitations! There's plenty of dining options too, for all cuisines and diets. When I did make it to the area again after the hurricane, I went to meet a work colleague / friend who lives here for dinner. She is vegan and took me to ChuChai, a fully vegetarian and vegan Thai place.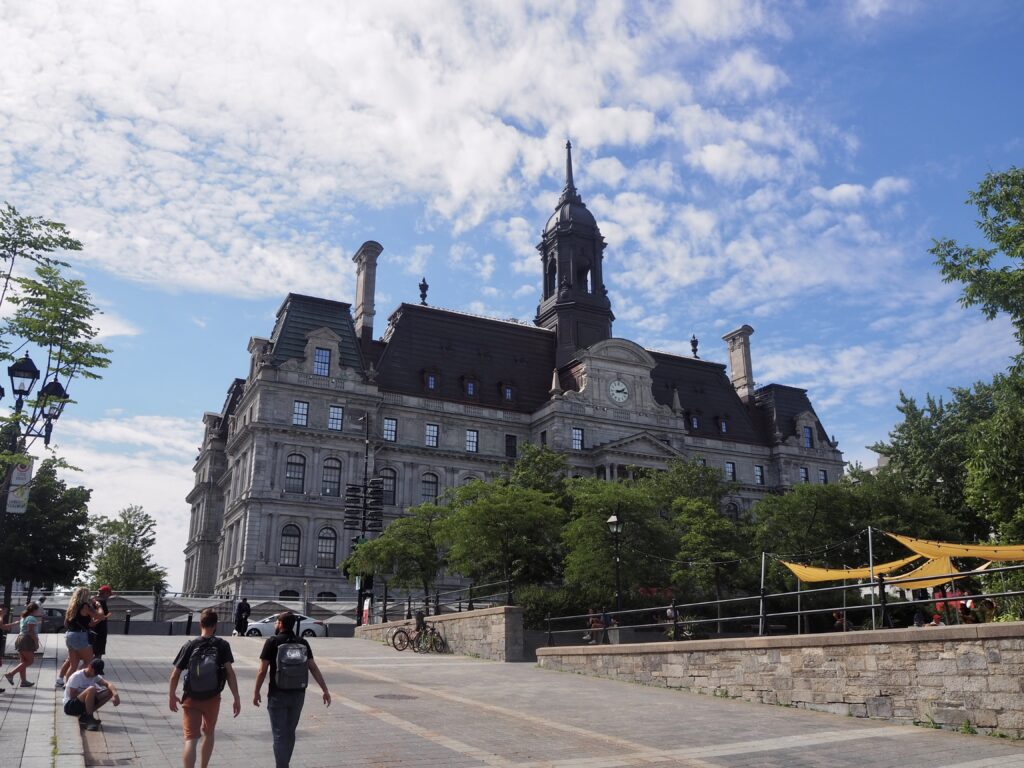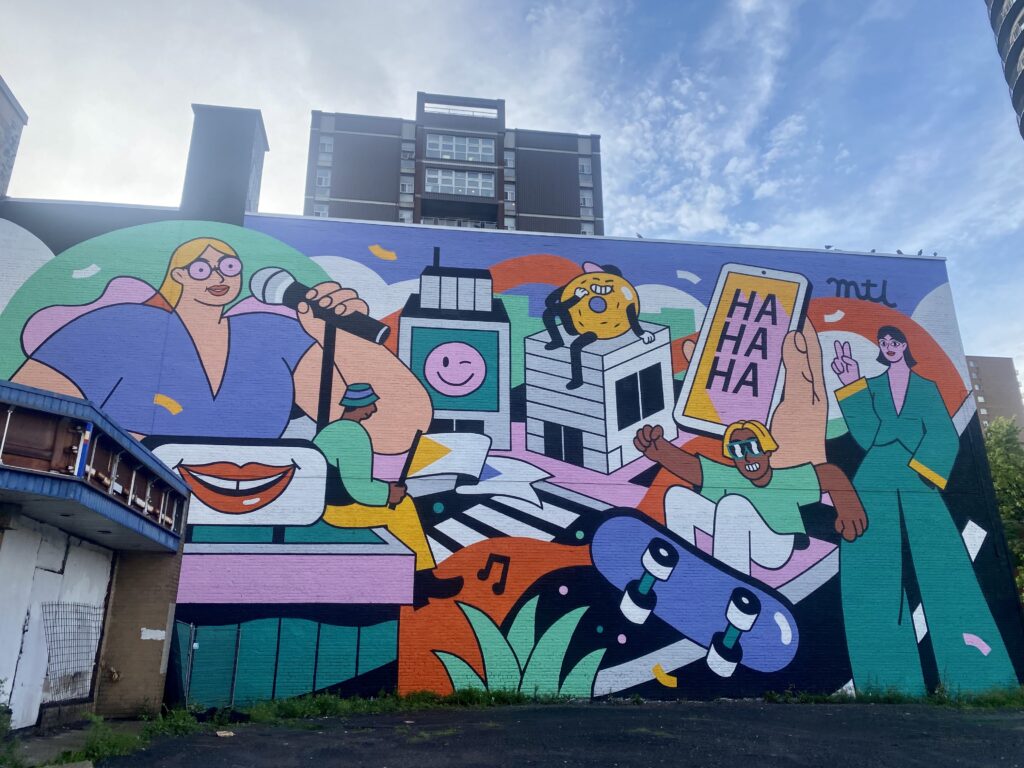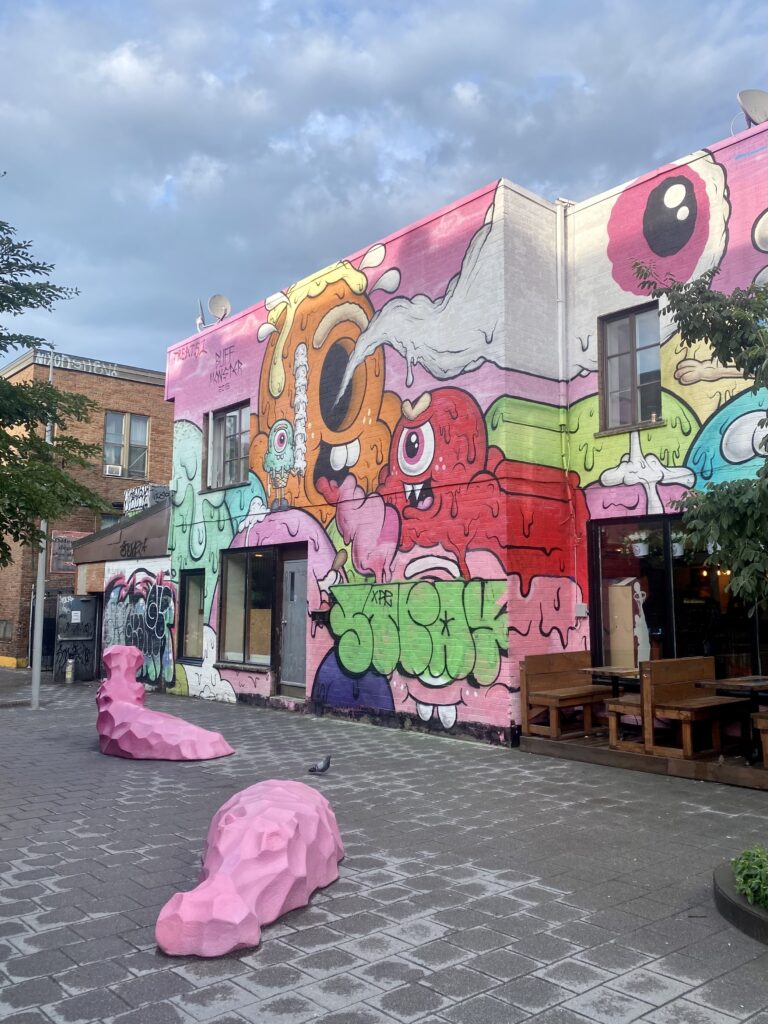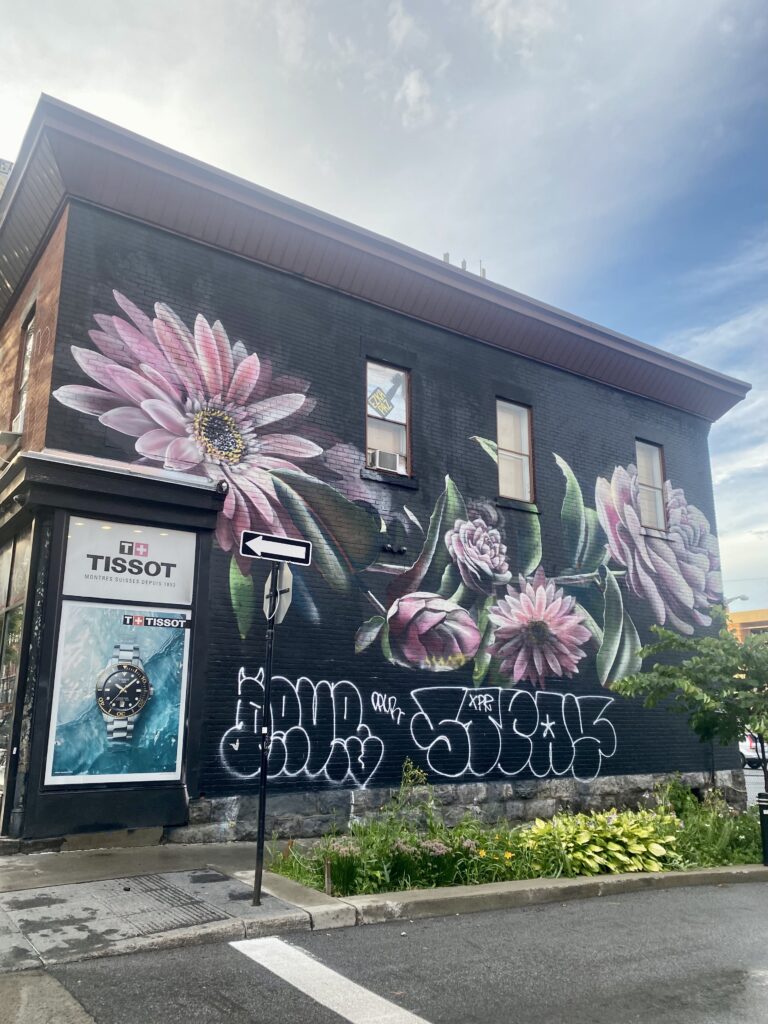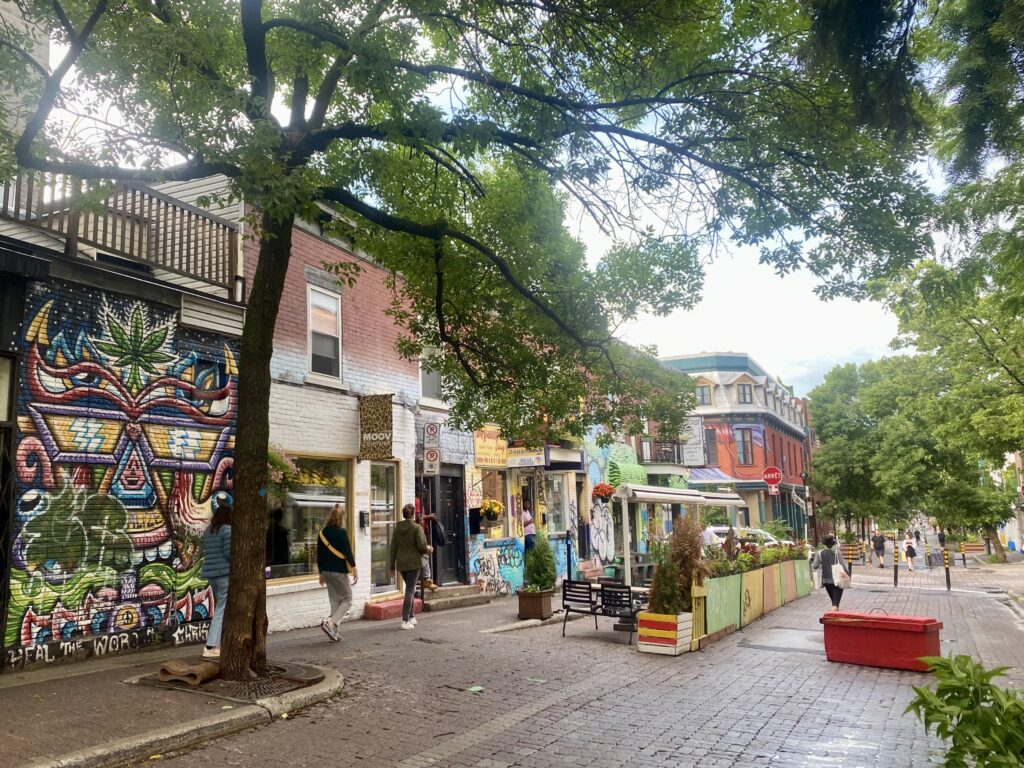 ---
Mount Royal Park
After changing bus on Le Plateau, I zoomed up the steep hillside of Mont Royal to its vast park. Here is where you get the best views of the city, truly one of the highlights of Montreal! The park is huge, so I only saw a small part of it, following shady paths through thick trees from the bus stop to my destination. Many of the paths were closed too, so I had to reroute a couple of times.
I was aiming for Kondiaronk Belvedere, the best viewpoint. This wide, open plaza looks out across Downtown Montreal and its many skyscrapers. You can see some of the murals from up here, and the St Lawrence River beyond. I think I forgot to mention until now, but Montreal actually sits on an island in the river! I even spotted La Ronde theme park and the Biosphere museum on the neighbouring islands. Once I'd soaked in the view enough, I returned downhill on foot, tackling the Grand Staircase. My knees didn't thank me for going down, but my lungs sure did seeing everyone climbing up them gasping for breath!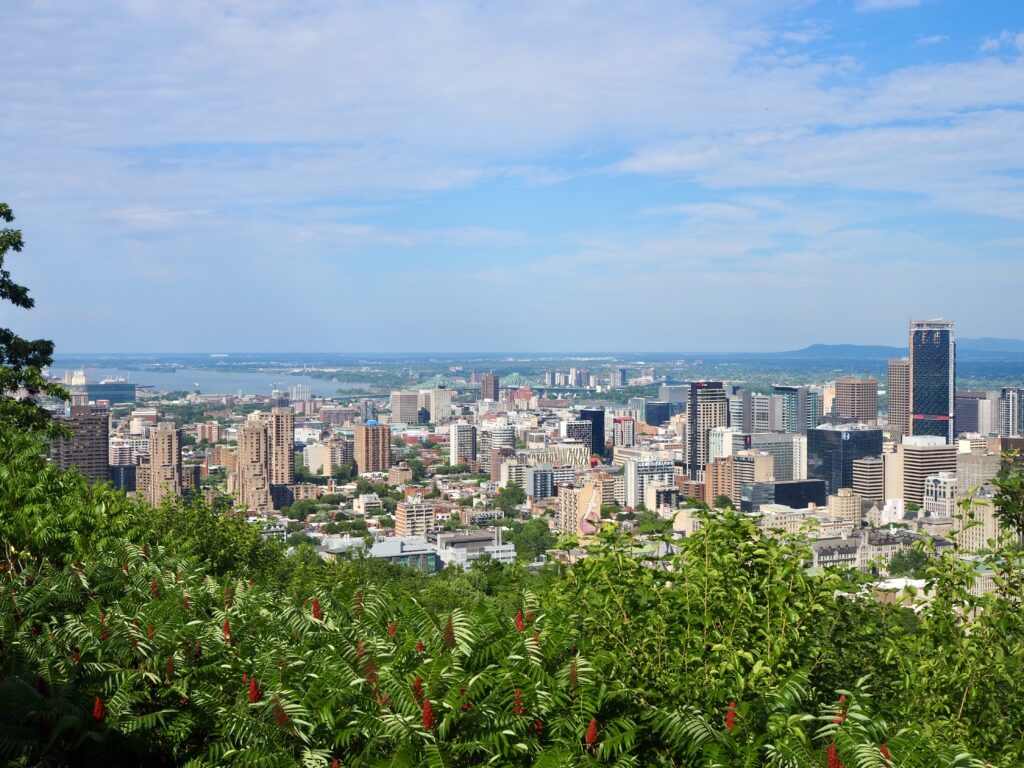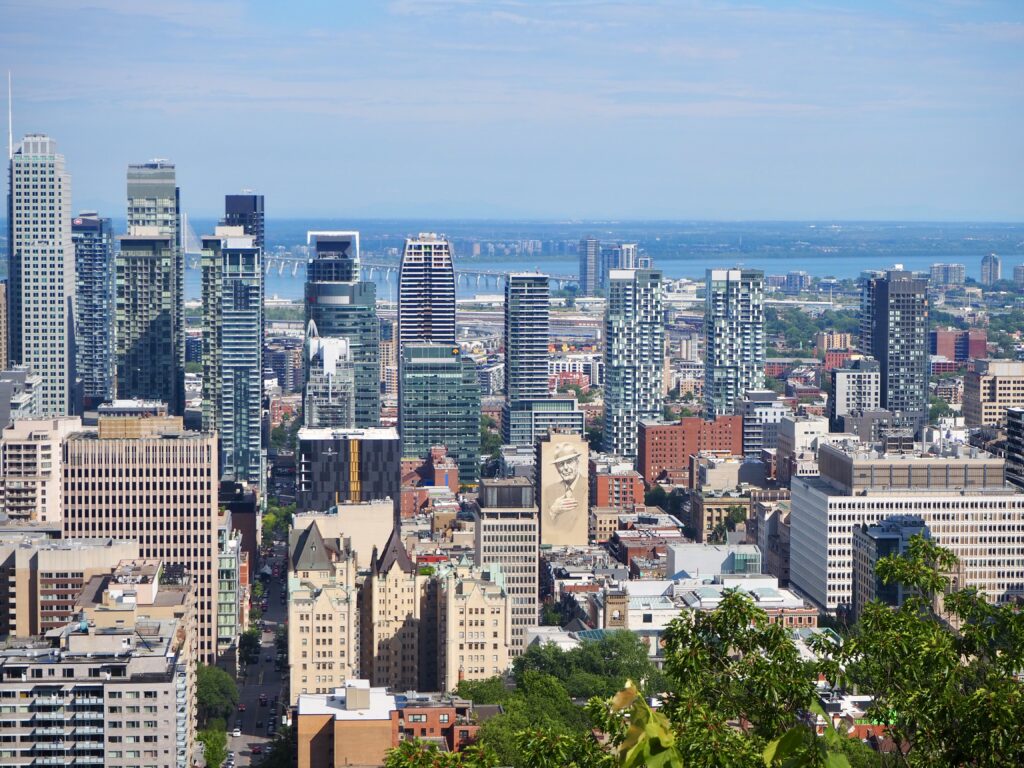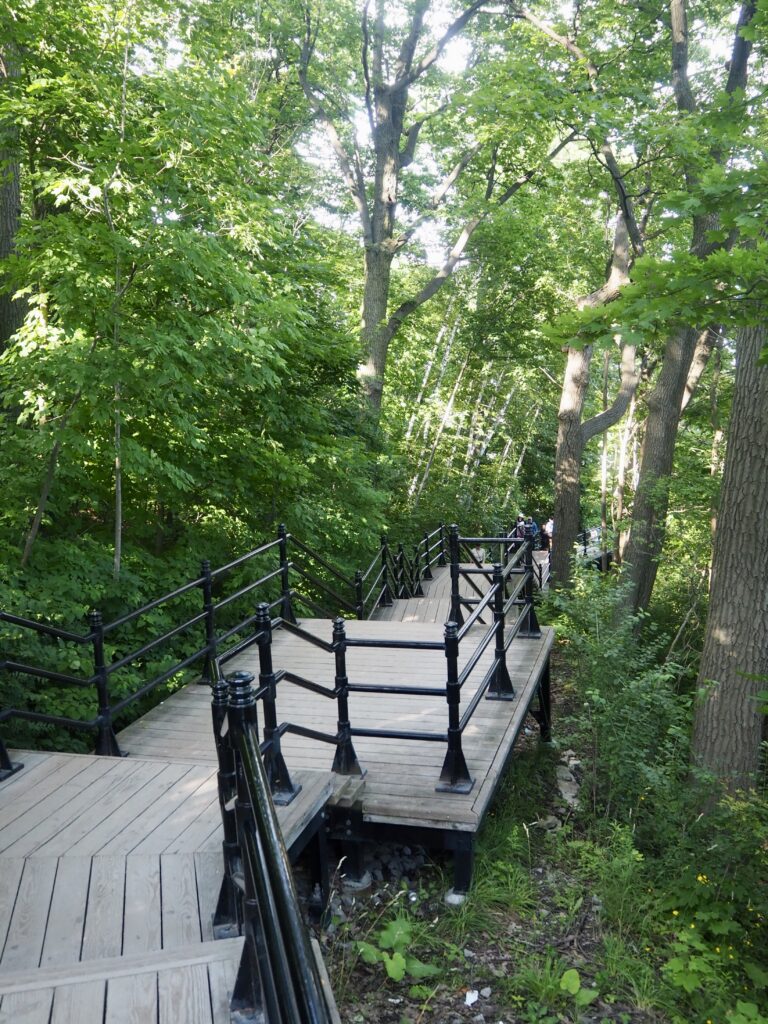 ---
Cirque du Soleil
I returned to the hotel for a quick bite to eat and to meet Mum and Dad again, before we headed back out for the evening. Mum had been teasing a surprise in Montreal all trip, which was a belated birthday gift for me and Dad each. Neither of us guessed what it was at all – Cirque du Soleil! I had no idea that the troupe, who now have shows all over the world, originated in Montreal! There is a large blue and white striped tent down by the river, a permanent venue just for the Cirque, though the specific show updates regularly. We saw 'Echo' which was all about humankind's relationship with the natural world. Right up my street!
The show had its main characters and themes, but was broken into many different acts. A huge, mystical cube is at the centre of everything, and featured impressive technical displays involving it. They ranged from rpojections to the cubes walls coming apart to feature more performances inside its hollow core. We got acts such as trapeze, slack lines, teeterboards, double hair suspension, contortion, juggling and Chrysalid flying pole apparatus. Every act was unique and incredibly talented! There were also some beautiful costumes, many resembling animals for the show's themes. Plus, it was all accompanied by live musicians and singers. A truly memorable highlight, not just of Montreal, but our whole Canada trip!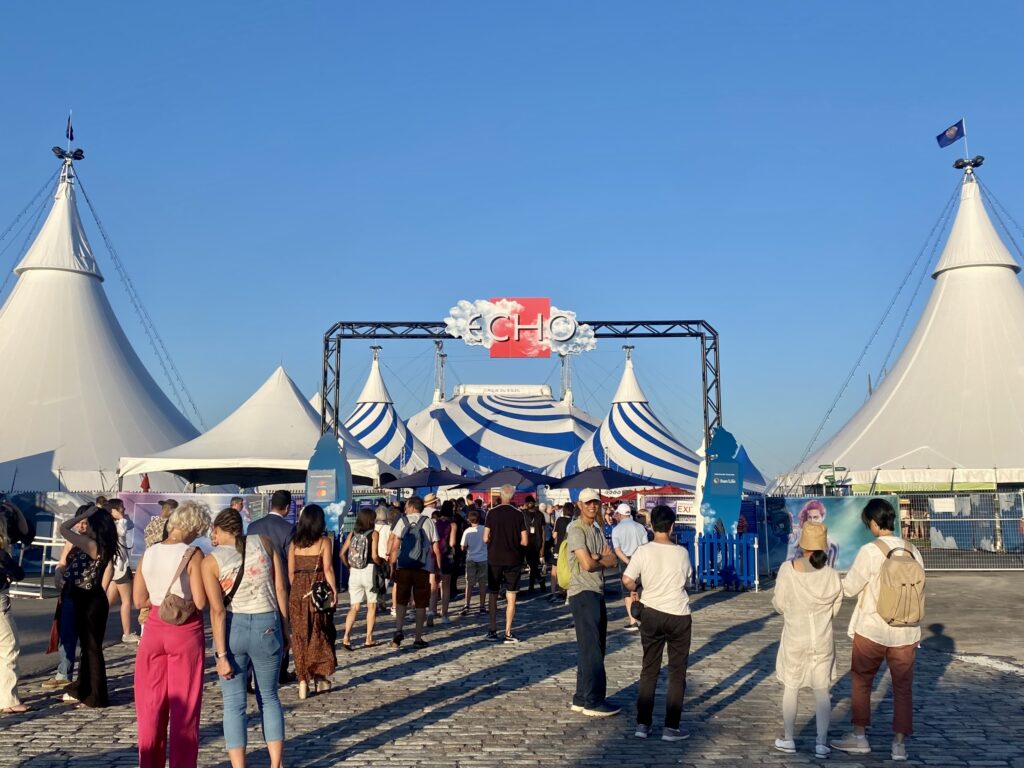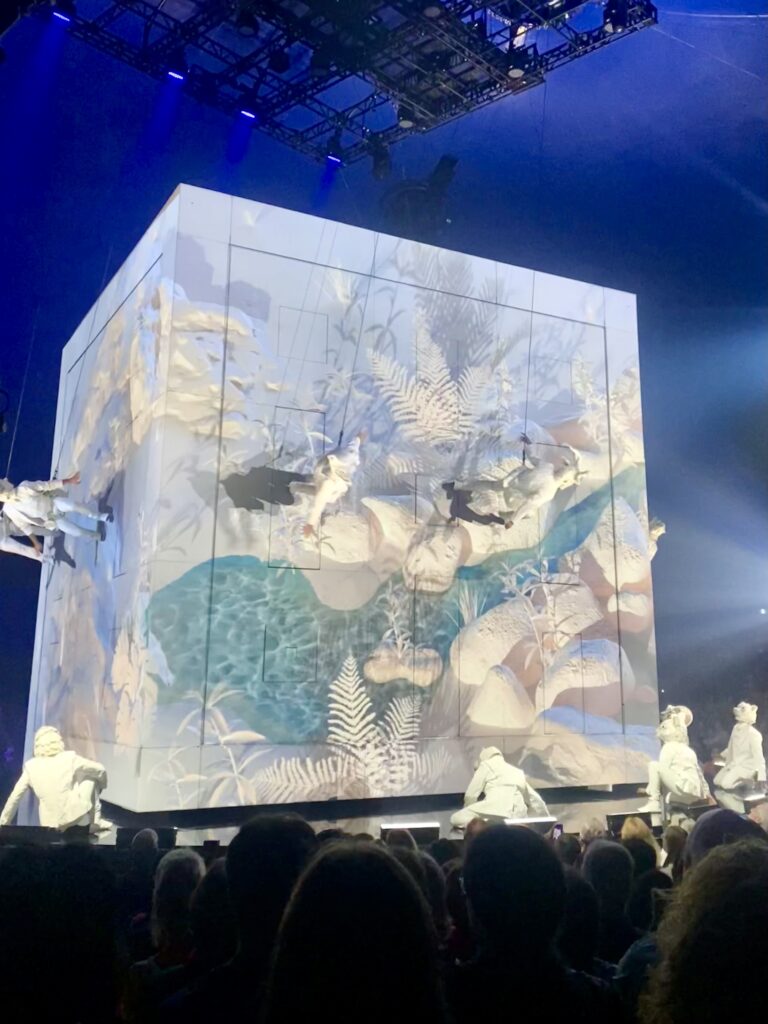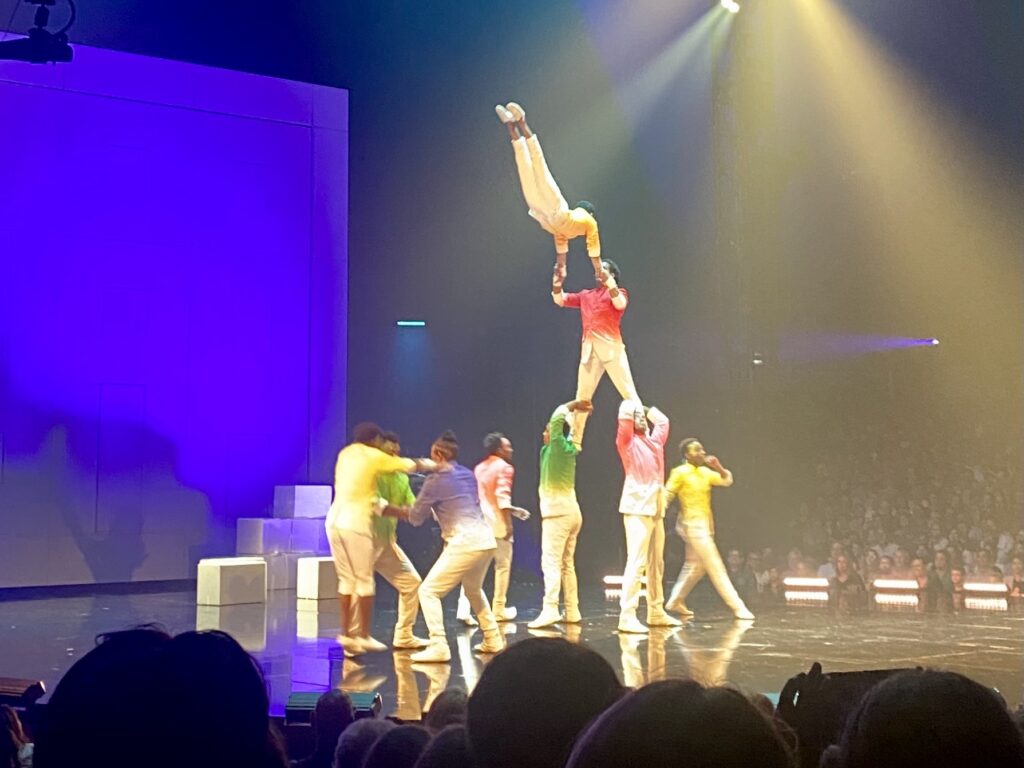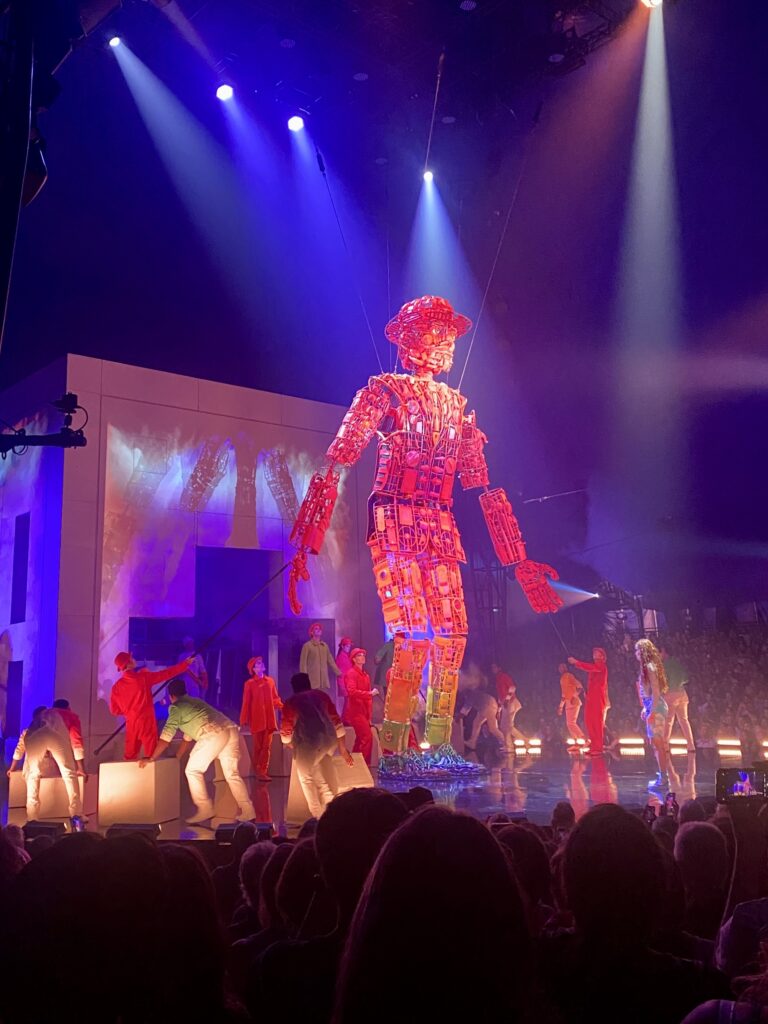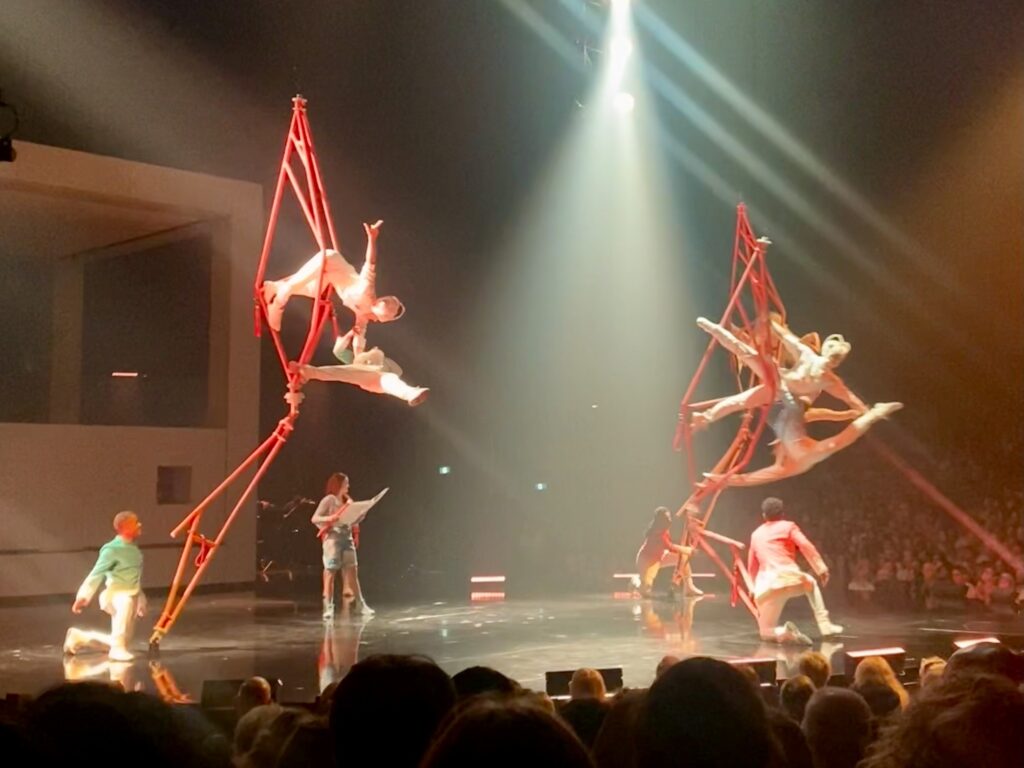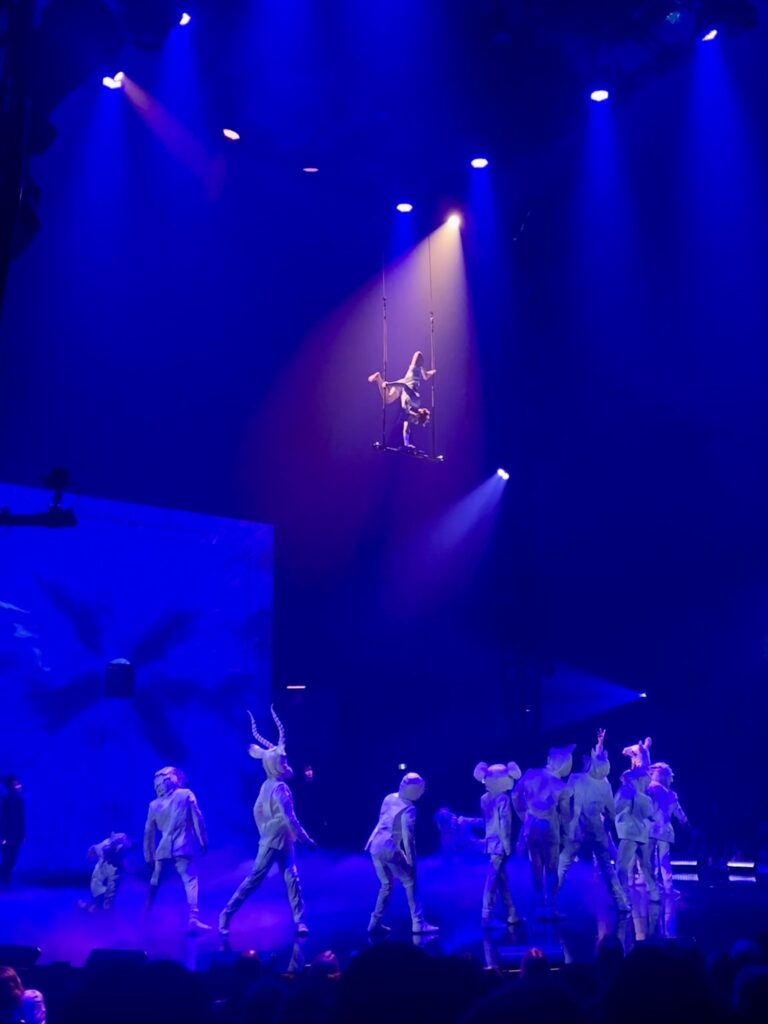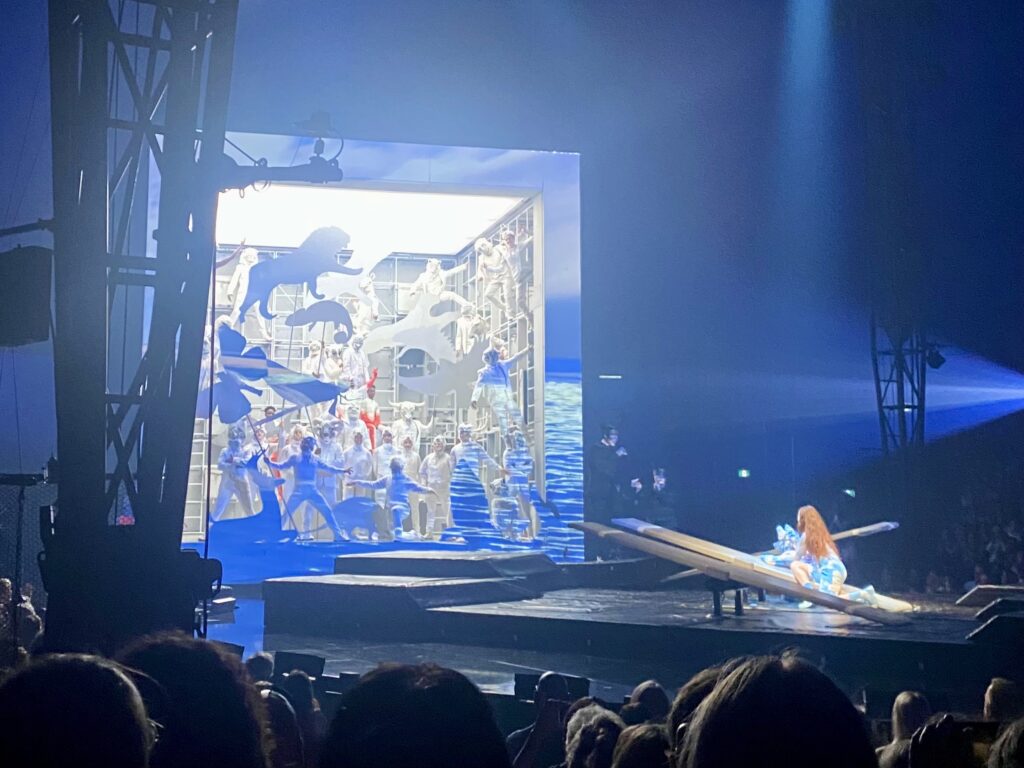 ---
The Hurricane
Now, that hurricane I mentioned. I don't think we can call it one of the highlights of Montreal, but it's a story worth telling! After cramming in so much on my full free day, I had to work the following day. That evening, my plan, as mentioned, had been to explore Le Plateau, before meeting my friend for dinner. Mum and Dad, meanwhile, had gone to explore the Botanic Gardens. But as the afternoon wore on, I noticed it getting pretty dark outside. Clouds were gathering and the my phone lit up with – you guessed it – a hurricane warning.
The skies opened and it poured. I mean, poured. I've seen heavy rain before, but only a few times like this. And the wind was howling and blowing something terrible! I was texting Mum to check where they were, and they'd emerged from the metro as it kicked off and quickly sought shelter in the closest shop. I had finished work and sat by the hotel room window, watching the scenes below. My friend lived on the far side of Mont Royal and she was getting the weather about 5 minutes ahead of us. There was a moment of respite when we thought it was over, before she let me know it was starting up again. The eye of the hurricane, perhaps?
Thankfully, the worst of it lasted maybe only half an hour or so before blowing past the city. Mum and Dad made it back to the hotel, not as wet as I'd expected. And although I missed out on some exploring time, I could still meet my friend for dinner later on. There was a moment when we thought we might have to cancel in that storm!
---
Highlights of Montreal
For only having limited time in the city, I did pretty well covering the highlights of Montreal! It was cool to see a more unique city compared to some of the others in Canada so far, due to the European influence. And it's still easy to navigate if you don't speak French! Vieux Montreal is definitely the area to prioritise if you only have limited time. It certainly helped me understand why Quebec is French much better than I did before. But if you have longer, then it's a big city with lots more to see too, with other neighbourhoods and museums and parks all around. For an even more French-European style city though, we hopped on the train and travelled 3 hours down the St Lawrence River, towards Quebec City…
You May Also Like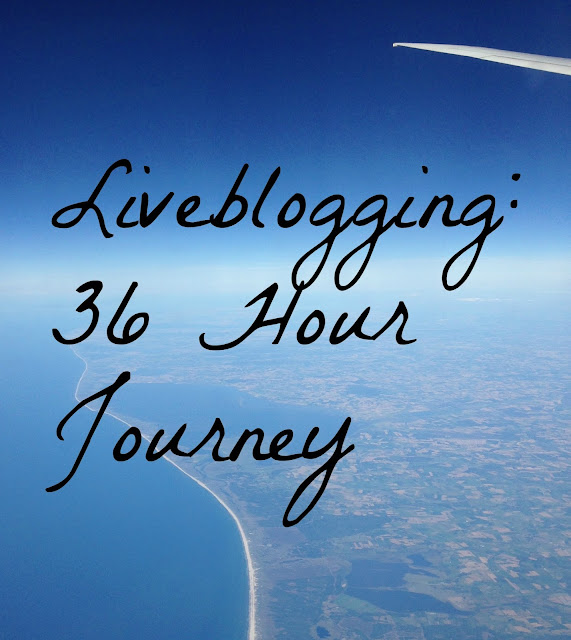 22 December 2016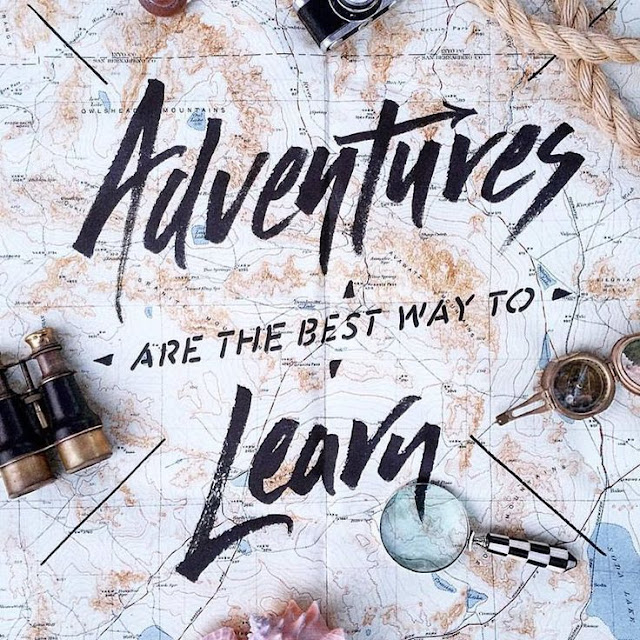 19 July 2017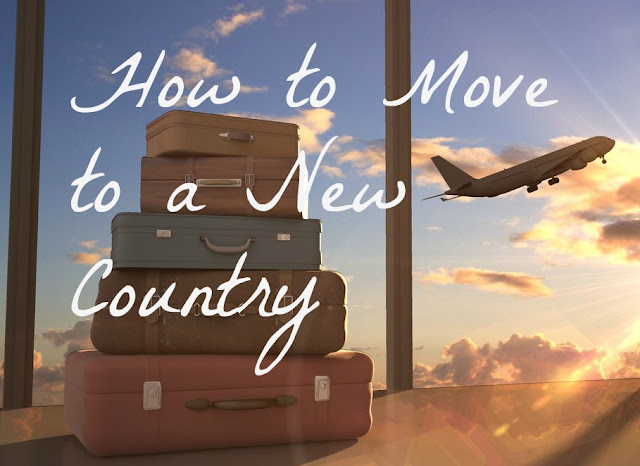 15 May 2017