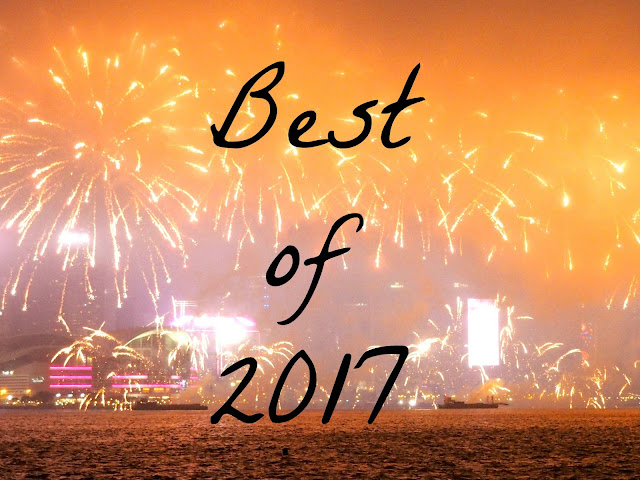 2017: Best Of
29 December 2017
Can you believe 2017 is almost over already? Can you believe that kids born in the 00s will start turning 18 next year? This must be a side effect of becoming an adult – or a 'sort of adult' as my 4 year old cousin called me last week – that times flies by so much faster, and you start to feel old! Anyways, the end of the year means it's time for me to reflect on what's been happening. My personal year in review will be coming in a few days, but first, here are some of my favourite things from the last year. I've mostly stuck to the same categories as last year, though I have cut out a couple that I felt didn't really apply but I'm always open to suggestions, if anyone wants to know anything else!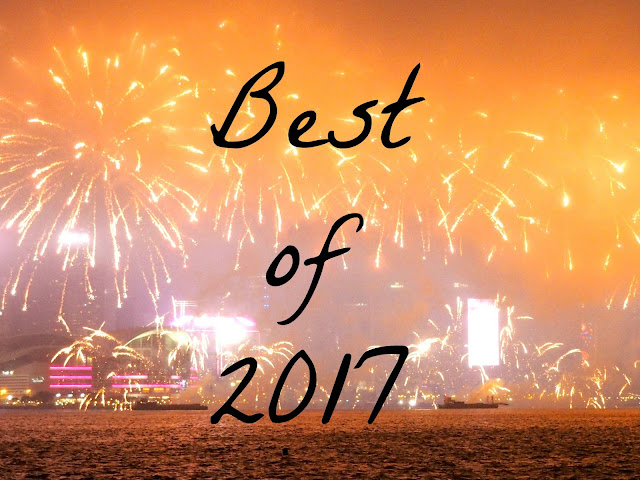 Best Album
The year got off to a great start for me music-wise when my most favourite band ever, You Me At Six, dropped their fifth album at the start of the year, titled 'Night People'. It's more or less been the soundtrack to the year for me, and I love every single song on it in different ways, and for different reasons – my full review can explain all my feelings on that one better than I can in this brief paragraph!
Honourable mentions: Deaf Havana – All These Countless Nights, Mallory Knox – Wired
Best Song
I know I just picked You Me At Six's album in the last category, so I was going to try to pick a song by another band for this one, until I remembered my reaction to hearing 'Take On The World' for the first time. I was having a rubbish time living in Korea, and left the country not long after, and here was my favourite band releasing a song about being there to support someone, and it actually made me cry! That's a rarity, so this was definitely an important song for me this year.
Honourable mentions: Deaf Havana – Ashes, Ashes, All Time Low – Last Young Renegade,
Best Film
I don't feel like I saw that many standout films this year; there were the usual superhero movies, that I still enjoy, and a few other dramas and comedies, many of which were good, but few stood out. I'm going with Baby Driver for this one though, largely because of the soundtrack and the way that the music was so cleverly written into each scene. There was plenty of action, romance, and drama to keep me entertained, and overall I thought it was well written and very enjoyable.
Honourable mentions: Gifted, Wonder Woman, Star Wars: The Last Jedi
Best Book Read
Guys, I finally read something other than A Song of Ice and Fire this year! I haven't finished that yet, but I took a break to try some other books. My favourite this year was 'American Gods' by Neil Gaiman, which I've been meaning to read for ages, but finally got around to in anticipation of the TV adaptation (which I also really enjoyed). I've always loved reading mythology from around the world, so it was very interesting for me to read this modern take on it all.
Best Travel Destination
I've been to so many amazing places this year, and it's always hard to pick a favourite, but the first one that popped to mind was Indonesia, where I spent 2 weeks travelling in Java and Bali at the end of the summer. I saw a traditional Ramayana ballet, made my own silver jewellery, watched the sunrise over Mt Bromo, went snorkelling in perfectly turquoise waters off Bali, and visited some of the most breathtaking viewpoints, as well as met lots of wonderful people!
Honourable mentions: China, Japan, Singapore
Best Event
Now that I've returned to the UK, concerts are back on the agenda, as all my favourite bands tour the UK far more frequently than they come to Asia! SO my favourite event or concert this year was definitely seeing Deaf Havana playing in Aberdeen last month. My sister and I were right on the barrier, and they are such a talented band – a great way to get back into seeing live music again!
Honourable mentions: Ramayana ballet, Happy Valley races, Chinese New Year
Best Blog
I've not kept up with the other blogs I normally read very much this year, and I haven't really started reading any new ones in a while, so this was a slightly tricky choice. In the end, I'm going with 'Travelettes', which I've followed for a while, but there's always new, interesting material to read on there. It's a travel blog written collectively by 10 girls, located in all different parts of the world. Naturally, travel blogs are often my favourites, with so many exciting destinations featured, but I especially like getting female perspectives on them!
Best Instagram
As always, Instagram is my favourite social media, as I'm a largely visual person, and I love scrolling through all the beautiful photos on there. This year, I've chosen @jaredchambers as my favourite, as his landscape shots are breathtakingly stunning. I love how bright many of them are, and the trademark white borders always make them stand out on my feed.
Honourable mentions: @initsrightplace, @walasavagephoto, @teapalm, @kwittyb
Best Web Series/Creator
I really don't watch many web series regularly just now, and in fact, the ones I have now tend to be older ones I didn't see when they were first released. This year, I'm choosing Wong Fu Productions as my favourite overall YouTube account, as I only started watching them this year (despite them being around for 10 years now!) and I always enjoy their short films and comedy videos. In particular, Single by 30 (YouTube Red) was a firm favourite of mine, which I only watched this year, though it was technically released in 2016.
Favourite Outfit
Now that I'm back in the UK, I'm definitely enjoying rediscovering many clothes that I haven't worn in the last couple of years, which are giving me plenty more outfit options. My favourite outfit then, is a fairly recent one, titled Rock 'n' Roll, which features these gorgeous purple combat boots that I'm forever obsessed with, and a ripped denim waistcoat, all of it taking me back to my rocker style that rarely made an appearance back in Hong Kong's humidity.
Honourable mentions: Girl of Steel, Night & Day, Mystical Mischief
Best Blog Post
So, my Google analytics are suggesting that my most popular posts this year were not actually written or published this year, so I had to do a bit of digging to find which of this year's was the most popular! It seems to be 'Balletic', an outfit from around spring time, featuring a floaty skirt, and photographed in Hong Kong's Kowloon Walled City Gardens, which was a change of location to my other outfits.
What are your favourite things from 2017?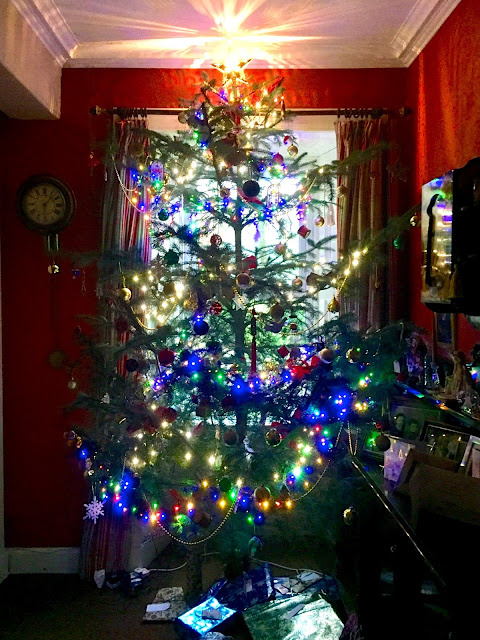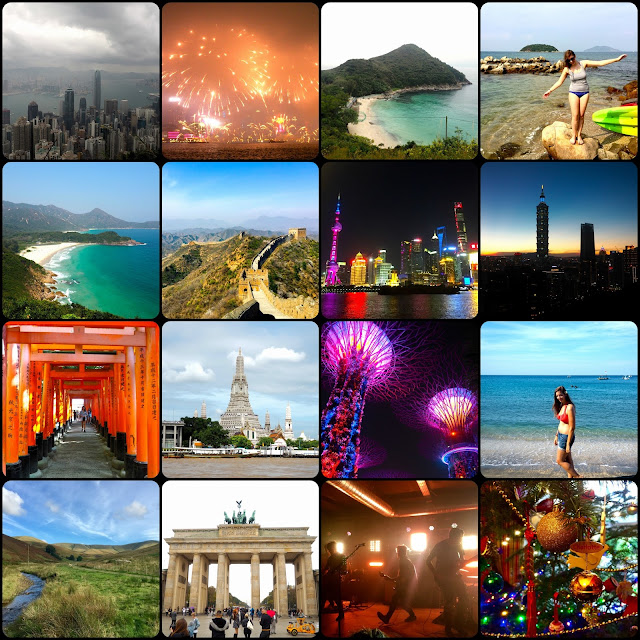 You May Also Like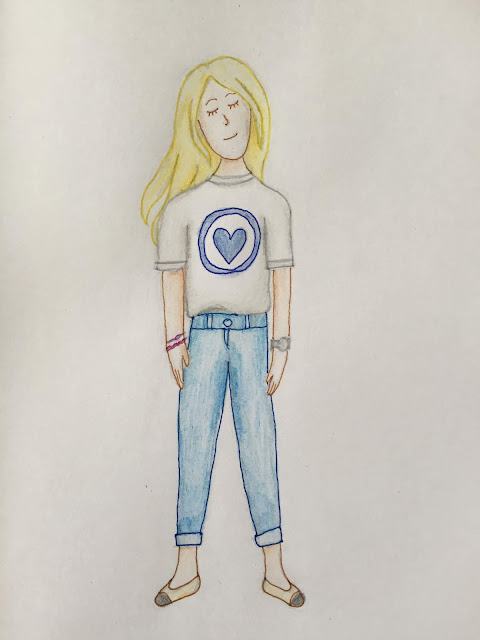 23 September 2019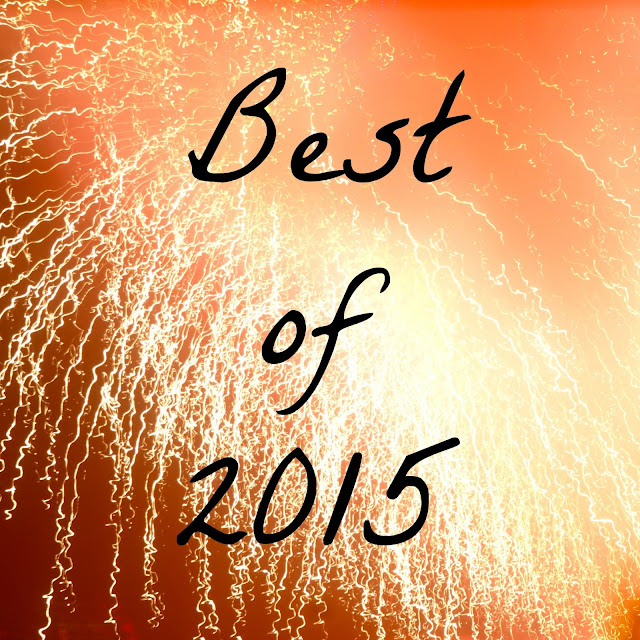 29 December 2015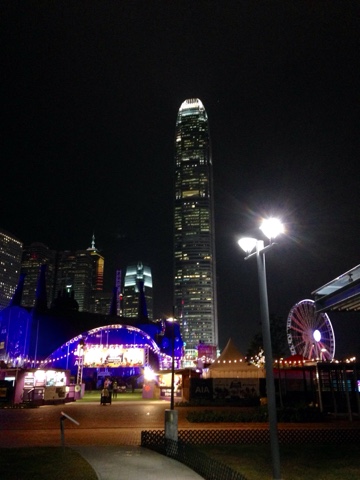 6 February 2016