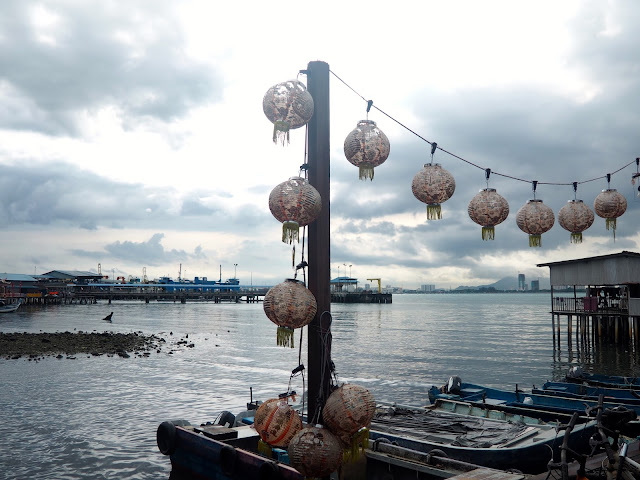 Penang | Malaysia Part 1
1 September 2017
A new day, a new country! My time in Thailand is up now, and I've crossed into Malaysia, a melting pot country of Malay, Chinese and Indian cultures. It was a long travel day to get there, with about a 5 hour drive on the Thailand side, then another 3 (I think, there was a traffic jam too) on the Malaysian side. The border crossing itself was pretty easy itself, taking the bus there and walking through, stamping out of one country and into the next (no landing cards or customs forms either!), and getting on our next bus on the other side. I'll be spending about a week in Malaysia, visiting its most notable towns and cities, first up being Penang. I hadn't actually realised this was an island at first, though that shouldn't be surprising since I didn't know much about it at all. It's connected to the mainland by two massive bridges, one of which we drove over on arrival, and the other when we left two days later. Penang was the first place to be colonised by the British, and there's still plenty evidence of that, especially in the area we were staying in, Georgetown, named after the British monarch of the time, as well other cultures represented, like in Chinatown and Little India.
When we arrived in Penang, it was already the middle of the afternoon, so after a brief rest we headed out for our orientation walk around the area. We passed street food stalls and hole-in-the-wall type restaurants, as well as large shopping centres and towering hotel blocks, with evidence of colonial architecture alongside more recent developments. Colonial rule was also evident in the street names, like Macalister and Campbell. We walked in the general direction of Chinatown and Little India, but didn't actually get as far as them. We did get to Love Lane, so named because it was where men used to house their mistresses, and is now full of restaurants and backpacker hostels. We had dinner in a food garden, where a dozen or so stalls compete for customers, and serve your food to your table after you've ordered it at their counter. We had a drink afterwards too, in a nice wine bar nearby, before heading to bed after our long day of travelling.
We had a half day guided tour of the city included the next morning, courtesy of the local Malaysian guide (whose brother would later be doing our Kuala Lumpur tour, we learned), who picked us up bright and early in his van. The tour took about 4 hours, and included 5 stops. First was Fort Cornwallis, built alongside the sea in case of invasion. We learned that it was never actually used, as when Malaysia was invaded by the Japanese during WWII, they came over land from Thailand instead. The fort only has a couple of buildings inside, so we didn't actually pay to go in, just looked at the cannons and lighthouse visible form outside – the rain meant none of us wanted to jump out the van for photos either! We were told plenty of information about the other buildings we passed around the city too, as we drove from place to place. Our next destination was the Chinese clan jetties, structures built by the first Chinese immigrants to arrive in Penang, with each jetty designated for a different family name, and many of their descendants still live there now, though others have moved away to do different jobs, not wanting to be fishermen, boat men, or simply doing odd jobs. We stopped inside the temple first, which looked a lot like every other Chinese temple I've been to, but our guide did tell us a lot more about how they worship there, which was new information for me! The jetty was a long wooden structure, with houses built side by side along it, and narrow alleys leading to more off the sides. Some of the buildings are now shops catering to the tourists that visit, and some of the homes have more modern additions, like metal gates and door frames. There was a dragon boat on the jetty too, mainly for taking photos of, and of course the jetty was also lined with the boats they use every day.
We visited several temples after that, exploring different cultures, though all were Buddhist sites. The first was the Burmese Temple, and I immediately noticed that here there were lots more brightly coloured paintings and statues than I'd seen in other temples. Even the Buddha statues had painted faces, rather than the gold or bronze iterations I'm used to seeing. We each took a turn ringing the bell in the courtyard, three times for happiness, prosperity, and luck. The main hall had a massive Buddha, whose head and shoulders were carved from one piece of marble, we were told, and is clothed in golden robes. Dozens of other Buddhas lines the room, provided by donors, and there is a collection of standing Buddhas representing different countries behind the largest one. There were yet more Buddhas in the courtyard too, representing the Chinese zodiac, so you pray to one for the year you were born in (in my case, the dog). Across the road, we also visited the Thai temple, with its white facade and golden stupas that I've become accustomed to seeing. It also featured a lot of bright colours too, especially on the two huge dragons flanking the entrance. Inside the main hall, there is a reclining Buddha, clothed in gold and with a painted face. Part of the hall was being renovated, but we could still go inside to look. Our guide took us behind the statue, where there are rows upon rows of urns set in alcoves, which people can reserve years before their death (meaning these are all occupied or reserved already), and explained more about them. There were also paintings on the wall, beautifully done, depicting stories of the Buddha. Our final temple was Kek Lok Si, the largest Buddhist temple in Malaysia, situated on a hillside just outside of Georgetown. We were driven up to the top, where we could take in views over the whole city, stretching out to the sea. Sharing that view with us, was possible the largest statue I've seen, of Guanyin, the goddess of mercy. It's cast in bronze, and was created to replace the white plaster version which had been damaged. We visited the hall with its many-armed wooden Buddha figure, and just outside was a wishing tree, where you could buy a ribbon with a wish on it, add your name, and place it on the tree. The Chinese zodiac was represented in statues outside, and our local guide told us what our years mean about our personalities – apparently dogs mean loyalty, specifically in regards to our parents, so I will listen to one of mine more so than the other, who I'm more prone to argue with!
After the tour finished, we were dropped off near Chinatown again, to go in search of Penang's famous street art. Our local guide gave us a map showing the locations of the most well-known paintings, mainly on Armenian Street, and a few other streets in the area. Armenian street has lots of quaint shop fronts and quirky wares, and the whole area was decorated with paper balloons strung across the street like bunting. We browsed a few shops, and stopped off for lunch too, before getting serious about tracking down some of the more famous street murals (many shops were selling souvenirs with the paintings on them of course). The children on the bicycle, the old motorbike, and the boy on the chair are some of the most popular murals, which incorporate real objects into their design. I was also a big fan of the children standing on the swing – there's an empty seat beside them to take photos on – and the boy walking his pet dinosaur. Cats also seemed to be a popular subject choice in many of the paintings, and the lion dance was an impressive one too. Many of the paintings depict old Penang, and local scenes that you'd expect to see in the city, while others are more modern in their style and subject matter. Once we'd exhausted the street art, we turned to visit the Upside Down Museum nearby – not something exclusive to Penang, or to Malaysia, but a fun addition to our afternoon of exploring the more unusual sides of Penang, and a more modern contrast to our morning of historic sightseeing. The Museum was fairly busy, but they stagger the groups as they make their way through. It's basically a house, divided up into different rooms, including the kitchen, bathroom and bedrooms, except everything is upside down. All the furniture is fixed to the ceilings, so as you move through, the staff help position your group and take your photo, which you then flip upside down to appear as though you are the ones on the ceiling! It was definitely a funny, silly little activity to pass an hour or so. They also have a street scene, where we appeared to climb along the walls, and some sideways and slanted rooms for variation.
We stopped off at a cafe afterwards, to try white coffee, a particular type of coffee specific to Penang – no, it doesn't just mean 'with milk', it's something about the coffee beans themselves. It didn't taste particularly different to me, but it was hard to tell since I normally have black coffee, and this was served with milk and sugar, but it was nice anyway. We went back to the hotel to freshen up and have a quick rest, before venturing out once more for the evening. We took a break from Asian food by having pizza for dinner, in a restaurant in the Komtar mall. We mainly picked this location because of our real destination for the evening, 'The TOP', a the sky bar and rooftop viewing area on top of the Komtar tower, Penang's highest building. We had assumed we could just go up to the bar there, Copacabana, but we still had to pay for an entry ticket first – this was an additional cost I hadn't been banking on, so I resigned myself to water once we actually reached the bar (Malaysia isn't too expensive, but it is pricier than Thailand, and I have burned through a little more cash than anticipated). We sat inside to have our drinks, unable to get a window seat, but still able to enjoy ourselves in the comfy chairs, in a fairly quiet location. We went to check out the rooftop once we were done; the others ventured on to the glass skywalk, but I held back, knowing my fear of heights wouldn't allow me to enjoy it much! I could still enjoy the views over the city though, lit up in the night, especially on the far side of the roof, where the bridges back to the mainland were visible.
That brought us to the end of our time in Penang, as we got ready to depart for Kuala Lumpur the next morning. Although we really only had one full day on the island, I was very happy with how we were able to use our time, and see so much in just one day. The guided tour in the morning was a good introduction to the city's culture, ticking off several historic sights quite quickly, while our afternoon was more relaxed and allowed us to see more of modern, local life, and some more unusual things around the town. The melting pot of cultures that make up Malaysia was very apparent here, and there's still plenty more of this country to explore…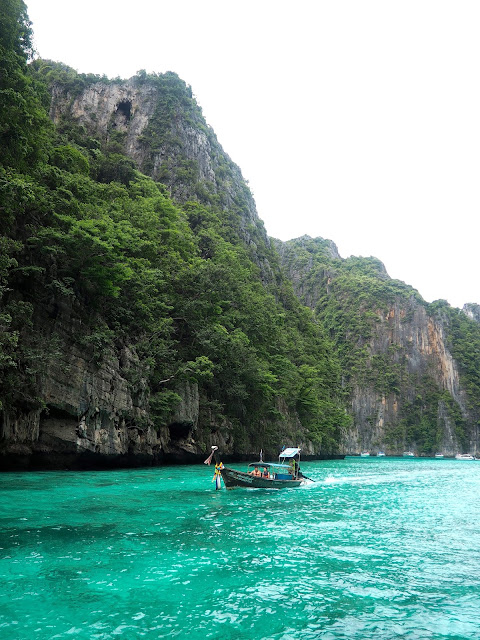 You May Also Like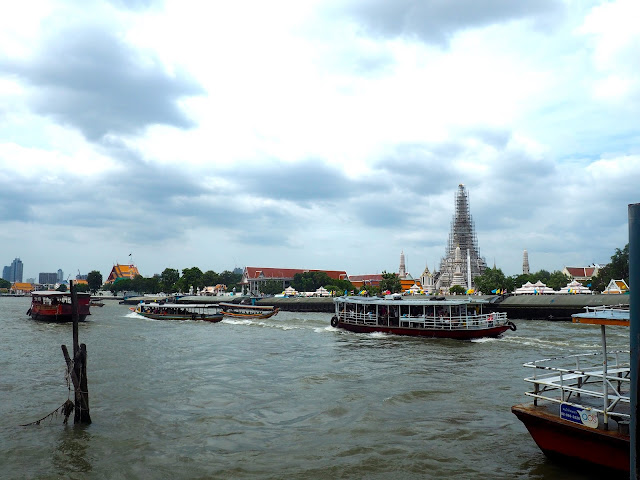 14 August 2016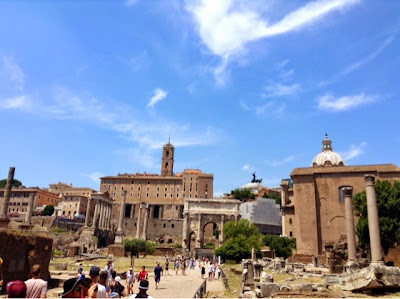 12 June 2014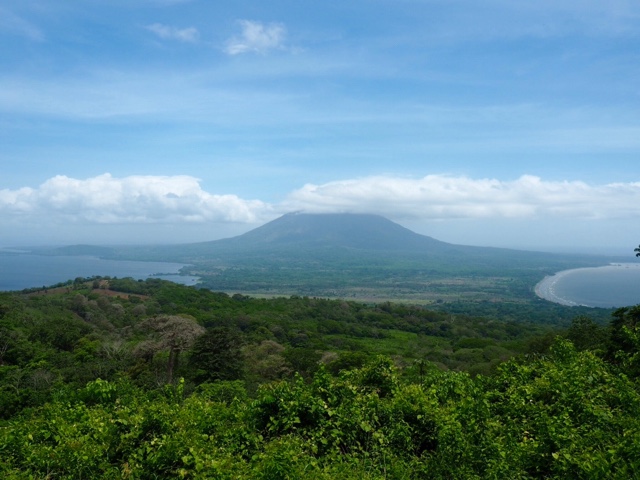 19 June 2015