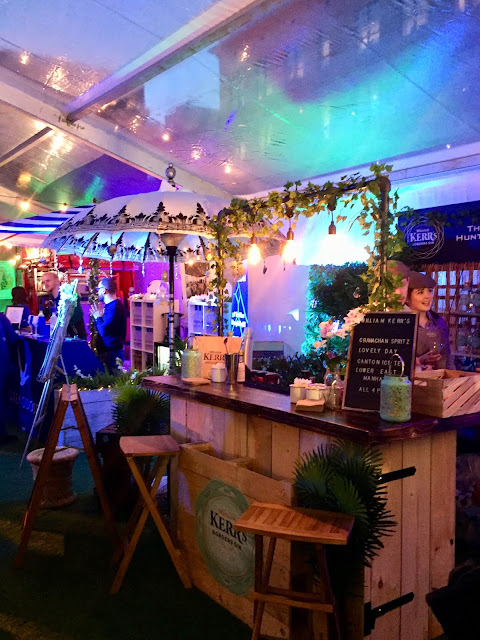 Edinburgh Cocktail Week 2019
3 November 2019
Ok, so technically this was a few weeks ago, but I've been pretty busy and somewhat stressed out recently, and only got around to writing about it now! I went last year as well, and you can check out that post here. An evening of tasting different cocktails for just £4 each, from local pop up bars, surrounded by fun, festive decor inside a giant tent, with live music – yes please!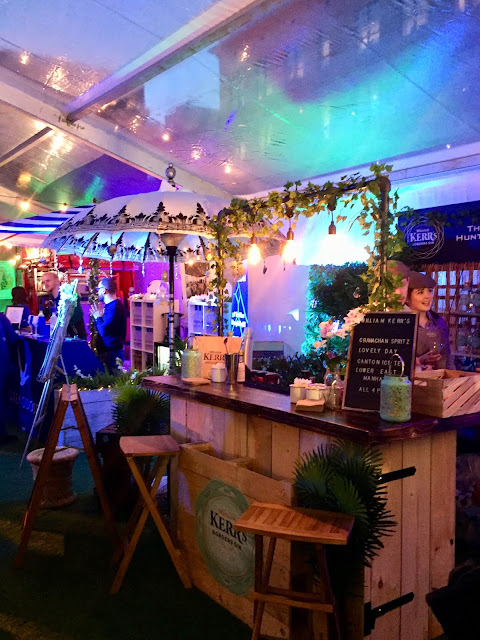 Basically, for Edinburgh Cocktail Week, you can buy a wristband that gets you discounted cocktails in bars all over the city. Each bar has its own signature cocktail, so the idea is to get people trying new drinks and visiting new places around Edinburgh. There's other events and tastings and such gong on as well, and one of the main features is the Cocktail Village, full of pop up bars. This year they added Cocktail Domes – but the bookings sold out for them, so we skipped that.
The Cocktail Village was where we headed first, since it's only here for the week, and has the most variety to choose from. There were about a dozen pop up bars inside, each one run by a specific company. There's clearly a lot of thought and effort that goes into the design of each bar, as every one is unique and fun, and highly Instagram-able of course! There were plenty of them which I loved the look of, but didn't actually get a drink from. We recognised quite a few from last year – they had different menus this time, but we mostly opted to order from some of the ones we didn't try last time. We had a browse around the whole room first, seeing which drinks caught our interest, while also enjoying the live music happening in the middle of the room. There was every alcohol to choose from, so of course, we couldn't try all of them! I was actually supposed to go twice, with another friend, but we ended up cancelling, which meant I didn't try quite as many drinks as I had initially hoped to.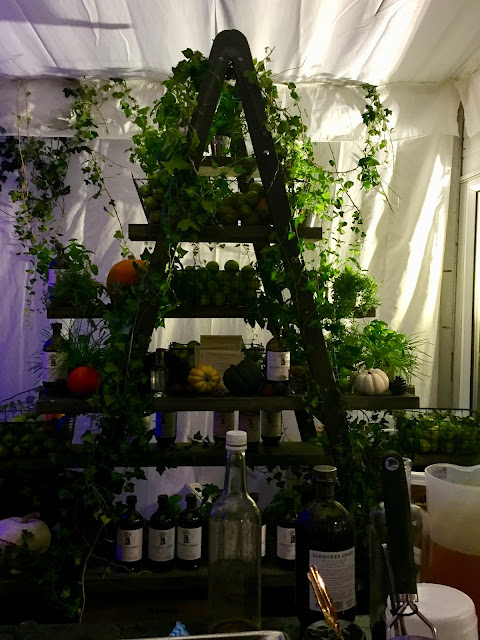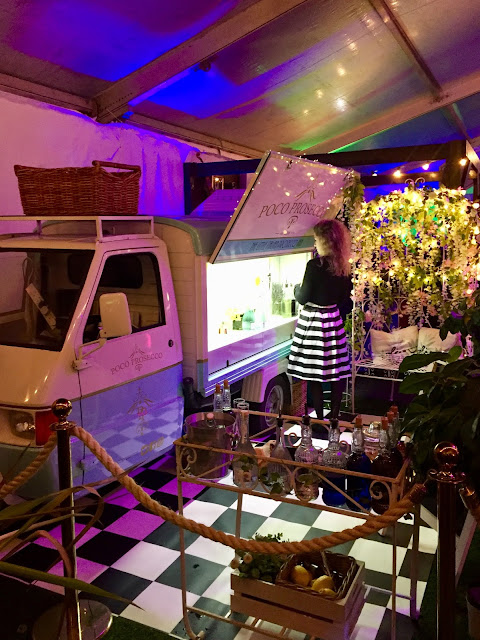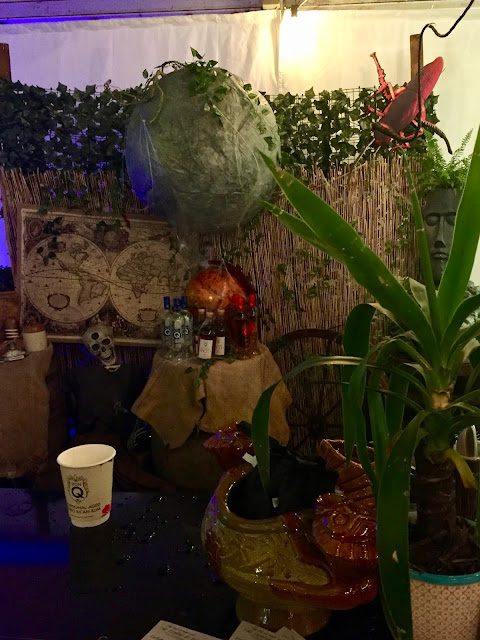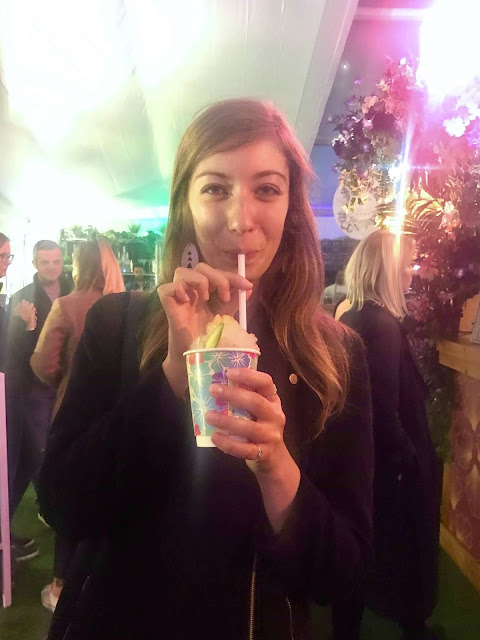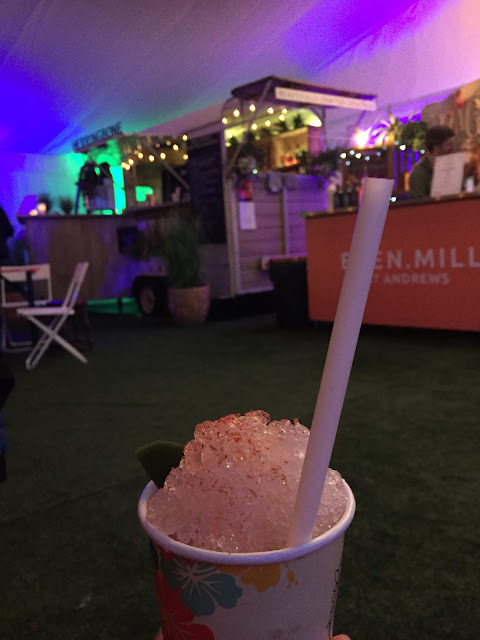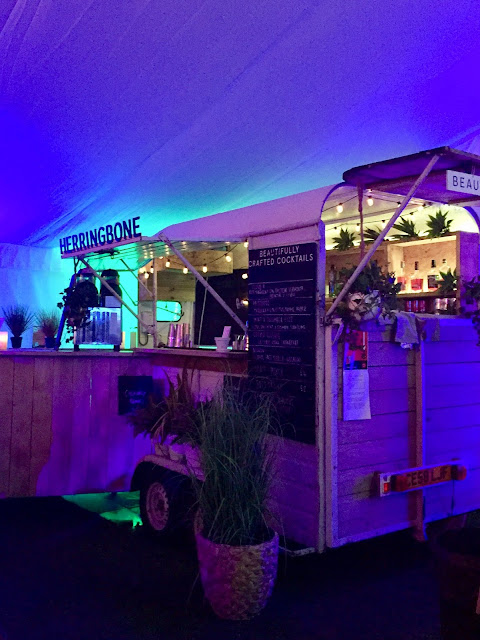 The first one I tried was an 'Espresso Chaitini', which is, as you would expect, fairly similar to an espresso martini. It was from Lindores Abbey Distillery, and rather than vodka, it is made with their 'Aqua Vitae'. We had no idea what this was at first, but the bartenders explained. It's quite a new distillery, and you can only make Scotch whisky if it sits in oak barrels for three years, meaning their's is not ready yet. Most new distilleries sell gin for those initial years while waiting, as it doesn't need to sit for as long. The Aqua Vitae however, is described as a botanical spirit on their website, and the bartender said it's somewhere in between a gin, a whisky, and a rum. He gave us a sample to taste, and the description was pretty spot on. Since it was such a unique spirit, I wanted to give it a try in a cocktail, and it was very enjoyable! Definitely a little more spice and earthiness to it than a traditional vodka martini – but when rum and whisky are my usual drinks of choice, I was bound to like this one!
Speaking of rum, that was the basis for my next drink. There was only one bar using rum, if I remember correctly, which does make sense, as Scotland produces mostly gin and whisky, and the majority of the bars were from local distilleries. Rum tends to be from warmer countries than ours! This rum cocktail however, came courtesy of Don Q, who had partnered with The Pop Up Geeks, who have a venue in the Old Town, which changes theme every few months. For Cocktail Week, they had gone with the 'Temple of Rum', an Indiana Jones themed pop up bar. The bartender immediately recommended the 'Khalima', which was very reminiscent of curry – if I'm remembering right, it had coconut milk and tandoori spices, as well as the rum, served over crushed ice. I could definitely taste the spices, another very unique drink!
My flatmate opted for gin based drinks for the evening, which meant hers were usually a bit lighter and fruiter than mine. She got one from Pickering's Gin – where we also ran into another friend of mine working there – and a gingerbread flavoured one from Eden Mill, which even came with a little gingerbread man biscuit, and was definitely a bit more unusual. Appropriate for these darker, colder nights, as we slip into winter though!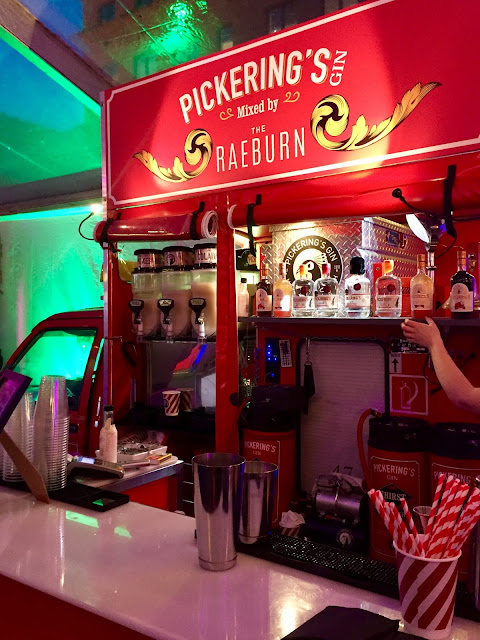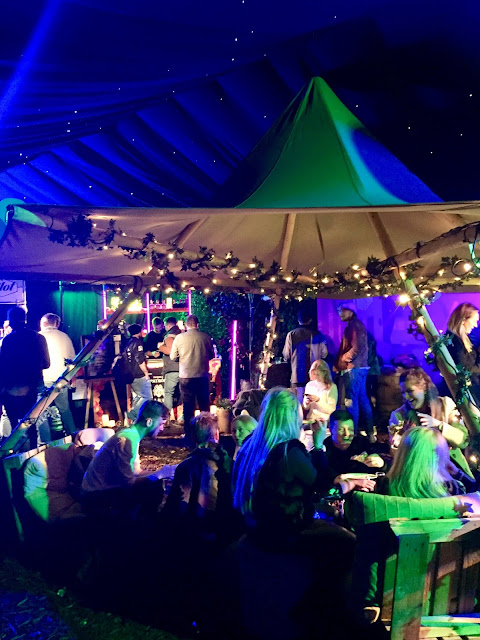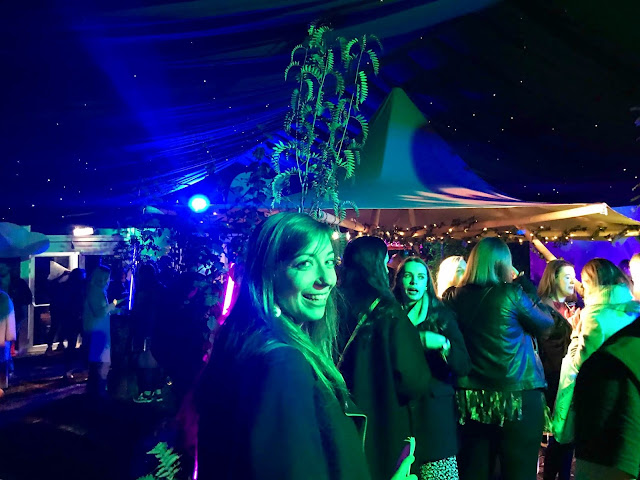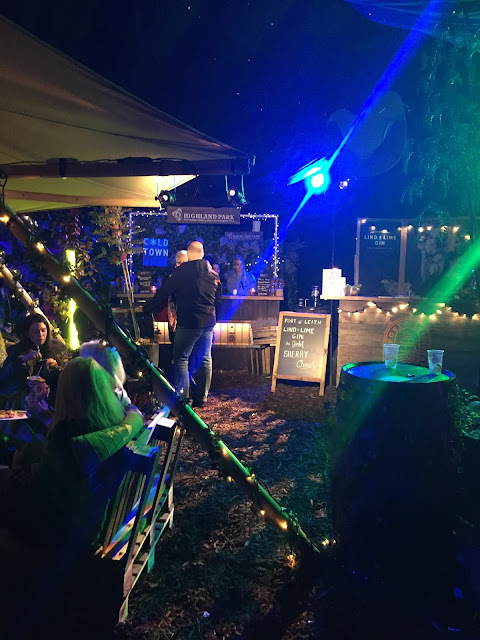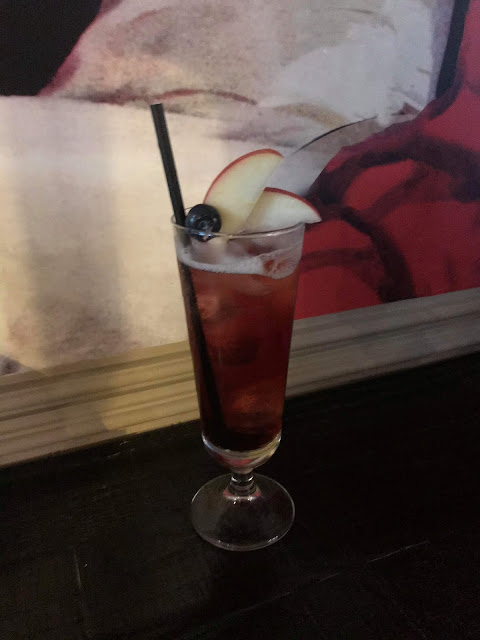 The Village had expanded this year as well. There were food trucks behind the tent, though we had already eaten before going, and the new 'Cocktail Forest'. This was built on to the side of the main venue, and decked out to resemble a fantasy forest, with giant flowers and trellises covered in lights. It was much darker out here than in the main room, to look like an outdoor forest at night, though it was still indoors and under cover! There were a few more pop up bars out here too – we didn't order from any of them, but we did hang around out here for a while, enjoying the scenery.
After a few drinks in the Cocktail Village, we decided to stop off in another bar on our way home. After browsing the programme we had been given on arrival, we chose 'Raging Bull', halfway up Lothian Road, to try their 'Fruits of Fife' signature cocktail. This was gin based, from Eden Mill, and contained lots of apple and blackberry flavours. It was very refreshing and fruity, and I could quite easily drink a few of those pretty quickly!
We headed home after that, since it was a Wednesday night, and we do have jobs we had to go to the following morning! I would have liked to have tried a few more, so it was a shame we didn't go again another night, but that couldn't be helped. I enjoyed what I did have though, and Cocktail Week is definitely a great inclusion on Edinburgh's annual events schedule!
You May Also Like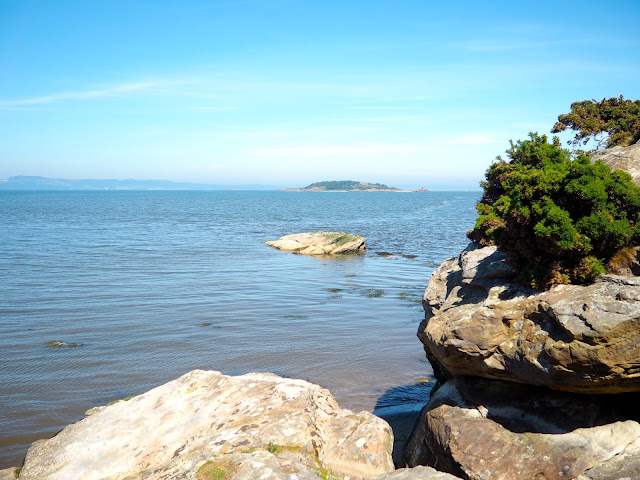 5 July 2018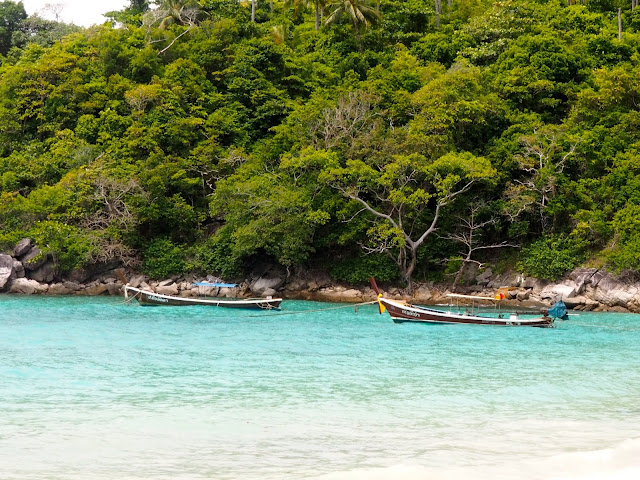 16 August 2017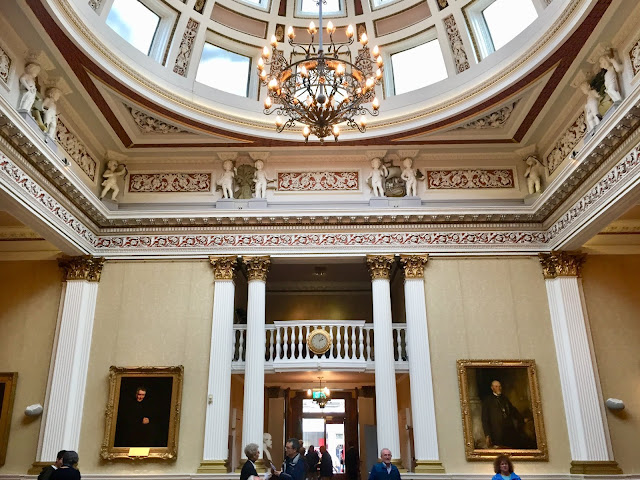 3 October 2018