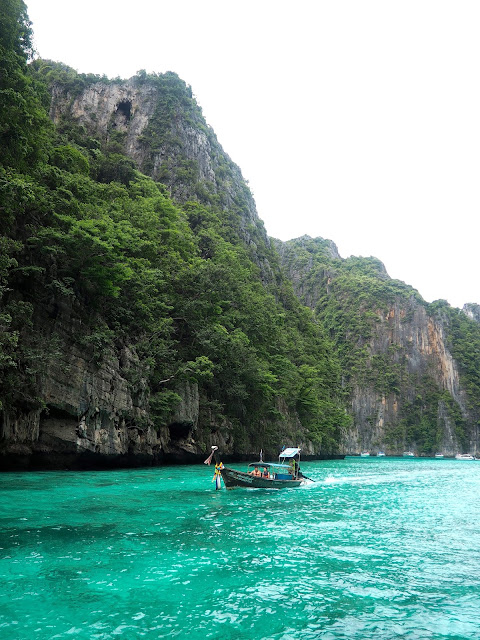 Krabi | Thailand Part 5
29 August 2017
So after two weeks in Thailand, I've finally reached my last destination here. From Khao Sok, we drove south for a couple more hours, until we reached Krabi province. We actually spent three nights here; the first was at a local homestay in a simple, small village, followed by two more nights by the beach in Ao Nang. Having already spent a lot of time on a beach-type holiday last week, in Phuket, I was expecting Krabi to be somewhat similar. It was, more or less, save for that there were more backpacker-type tourists here than in Phuket, which was mainly families and couples. We left Khao Sok in the middle of the day, and had a private van transfer, which got us to the homestay in the late afternoon. We also left there early the next morning, and had just a 20 minute drive to Ao Nang, so we got two full days to explore there.
The homestay belonged to the village 'chief' and his wife (they have children, but we only saw them briefly in passing), and is a traditional wooden house raised off the ground. The family seemed to live on the lower portion, on ground level, and have set aside the upstairs area for their homestay guests, with two bedrooms (male and female) and a common area, where they also cooked for us. Our beds were simple mattresses on the ground, with a pillow and mosquito net over them, and were more comfortable than expected actually! We four girls shared our room, and there were shared bathrooms and showers downstairs we could use. We had some time to relax here when we arrived, as we waited for the owner to return, when he would take us on a tour of the village. The houses were all spread far apart, as we followed simple country tracks around the area, with the main road cutting through the middle. We learned about various aspects of local life and industry here, such as the songbird competitions, and how the winning birds end up being worth a lot of money. The main industry was different kinds of farming, as he showed us the different vegetables growing, and we saw some cows grazing nearby. They also had a lot of trees for rubber tapping, and he showed us how they carve a new track each day, for the rubber to drip into the waiting bowls. The gas station was also an interesting stop, a tiny hut on the roadside, with a machine that had to be cranked by hand to produce the gasoline, which was then poured into plastic bottles – very different to how we fill up cars back home!
Back at the house, we sat on cushions in the floor of the common area to wait and relax for a while, before his wife started preparing our dinner. There was a hot plate set up in the room, connected to a gas pipe, on which she prepared several different dishes, most of them stir fried in the same pan, except for the soup, which she did last. They were all typical Thai dishes, but were done in the southern Thai style, which meant most of them were a little spicier than we'd had previously! She named the ingredients as she added them, citing several herbs which we'd seen and smelled during our walking tour. Each one was plated up, then all placed on the floor between our cushions, where we settled ourselves again to dig in, and followed it up with huge sticks of pineapple for dessert. We sat there for a while longer before turning in for the night. The next morning, we were awoken early by a rooster crowing somewhere outside, though our alarms were set for around the same time anyway. The owner brought us fruits and various Thai sweets for breakfast, including sticky rice, and a few sweets that we were told aren't made by many people anymore, as the recipes are quite complicated. Then we bid the family goodbye, as we headed down the road to Ao Nang.
Since we arrived early in the morning, we had that whole day for activities. Included in the tour was a sea kayaking excursion, which had been arranged for that morning. We were picked up at the hotel, and driven up to the kayaking pier, a little further north in Krabi province – they actually pointed out Hong Island in the distance, which I visited during the James Bond Island trip last week in Phuket. We were two to a kayak, and were given a quick explanation of how to paddle and steer them before beginning. My partner and I weren't too bad at it I think, but there were a couple of bumps along the way, especially in narrower areas. We started in the open sea near the pier, and stopped off first at the sand bank in the middle of it, to take some pictures under the bright sunlight. We then followed the coastline for a while, marvelling at the tall cliffs beside us, and the guide pointed out a monitor lizard basking on a rock, and a cave that used to a cemetery, but was washed away during the tsunami in 2004. Then, we turned between the rocks into a lagoon and onwards to a smaller river through the rocks. It was at this point that the sky very quickly darkened and it began to pour with rain. And I do mean pour; it was torrential, and we were all soaked to the skin within moments. We had no choice but to carry on though, entering the mangrove trees. This was when steering could get a little trickier, since we had much narrower channels to navigate. The mangroves were very impressive though, as we manoeuvred between their roots, and they towered above us. We took a break in 'Crocodile Cave' about halfway around, which is just a name thankfully, no actual crocodiles were lurking in wait for us! We saw monkeys along the way too, huddled together in the trees to keep warm in the rain. It eventually started to dry up as we re-emerged from the mangroves (the route was about 6km and 2 hours of paddling) and made our way back to shore, where lunch was waiting for us.
We returned to Ao Nang that afternoon, and spent the next hour or so waiting in our hotel rooms to see what the weather was going to do, since there was another downpour as we'd arrived back. Luckily, it turned nice again, and the forecast said it would stay like that for the rest of the day, so I was quick to head down to the beach. The tide was in at first, so there wasn't much sand, and I walked along following the path raised up behind the beach. It started to recede as I progressed though, and by the time I was approaching the far end, I was able to go down on to the sand and find a patch to put my towel on. I had a quick dip in the sea – bright blue in colour, but fairly cloudy – then spent about an hour lying in the sun and people watching. I made my way back again along the sand, mainly walking in the water itself. We took a walk around the town that evening too, as well as stopping for dinner. Ao Nang has plenty of hotels, hostels and restaurants to choose from, as well as dozens of shops selling souvenirs and other tourist fare. We browsed those too for a while, and there was some nice stuff in between the standard tat you see everywhere. I can't carry a million souvenirs home, but did get some new earrings and a flower clip, as well as my usual magnet.
The following day, we had signed up for a boat trip to Phi Phi Islands, since they're always listed as one of the most popular options in this part of Thailand, and I didn't go while staying in Phuket. The trip was on a speedboat, and there were certainly plenty of them leaving the harbour that morning! Ours seemed particularly full, which the guide actually apologised to us for, and we got the impression that one of the groups was a last minute addition she hadn't been prepared for. It was quite windy, so the journey was definitely a bit on the bumpy side! The first stop was Bamboo Island (we never did find out the reason for its name), which would be bright white sand and crystal blue waters on a sunnier day. We wandered around the sandy outcrop, choosing not to swim in the strong currents. It was jam-packed, as was every stop we made that day – we could see that these locations were beautiful, but it was hard to enjoy them amidst the crowds. Our stop here was fairly brief, before we continued to Phi Phi Leh island, where we stopped in a lagoon. The guide helped get us to the front of the boat for the best view of its turquoise waters, and we stopped here long enough to have a dip. There was some rubbish floating around the edges, but the area we swam in was cleaner, and it was honestly nothing compared to the mess I saw on Coral Island.
Our next stop was Maya Bay, the filming location for 'The Beach' and the most popular place to visit on Phi Phi Leh. That much was obvious anyway, as this was easily the busiest location we visited. You could hardly move along the sand for people, and it was impossible to get a clear photo, without heads and boats in the way. It was pretty cloudy too, and would no doubt have looked nicer under the sun. We could tell it was a beautiful bay though, remote and untouched once upon a time, and it was just a shame that's become so crowded all the time – I shudder to think how crammed it must be in high season! We had to leave it again pretty quickly too, as a storm was approaching, and our speedboat ride got even bumpier, as well as wetter when the rain started to pour on us. We made a very quick stop at a rocky cliff face near a small beach, to see the monkeys living there. I do mean quick though, as once we'd all snapped a couple of photos we high-tailed it back up to Phi Phi Don island before the weather got worse. The lunch venue was a large buffet hall, shared with pretty much ever other boat trip, where we could help ourselves to the dishes on offer in the centre. Certainly not the best location to eat in, but the food was fine and did the job. We had one last stop on the trip afterwards, snorkelling a little further away from the island in open water (yes, at a site shared with everyone else). Our guide let the four of us jump in from the front of the back, instead of waiting for the big group with us to all go down the stairs. There was a decent amount of fish to be seen, including rainbow coloured parrotfish, and striking black and white angelfish. The coral wasn't the healthiest looking, which we later learned was because most of it was damaged during the tsunami, not so much because of tourists. I was able to enjoy the snorkelling at first, before returning to the boat when I nearly got run over and kicked in the face several times by another group. All in all, the trip was as good as I could have expected, since I'd been bracing myself for the hectic crowds, and we were grateful that our tour guide tried to help us make the best of it.
We finished up our time in Krabi by having dinner on a hilltop restaurant, where we could see the town below us, and the sun setting over the ocean, though that was mostly obscured by clouds. We took a last wander through the town too, stopping for a couple more drinks, and we saw many ladyboys out in their fancy gowns, advertising their shows happening later in the evening, though we didn't go to one ourselves. Krabi, and the south of Thailand in general, is definitely a beautiful area of the world; but it's also so well-known that it's impossible to escape the crowds here, which is why I doubt I'll be rushing back. My photos offer a filtered view, as I was seeking to take ones with as few people in as possible. I did find moments of peace, like my walk along Ao Nang beach, which was much quieter than many other spots we visited. I've still enjoyed my time in Thailand overall too, crowds and rainy weather aside, and after two and half weeks here, my time is finally up, and I'm on to new locations!
If you're planning to visit Krabi yourself, you might like to check out some of the tours and activities available from Trazy Crew, including their Phi Phi Islands tour – these are their Top Things To Do in Krabi. I didn't use them myself, but I am an affiliate of the company.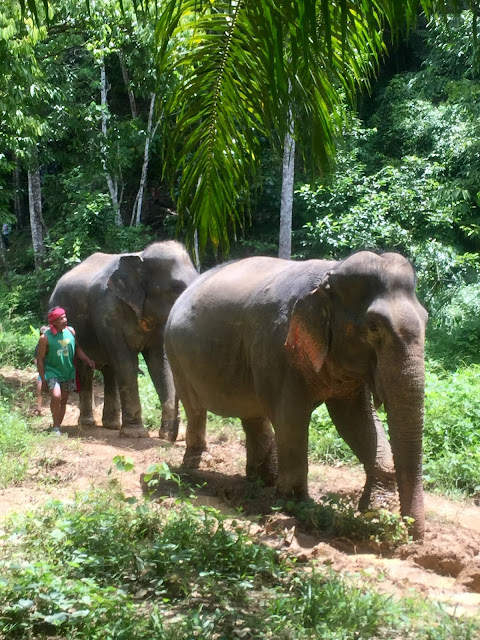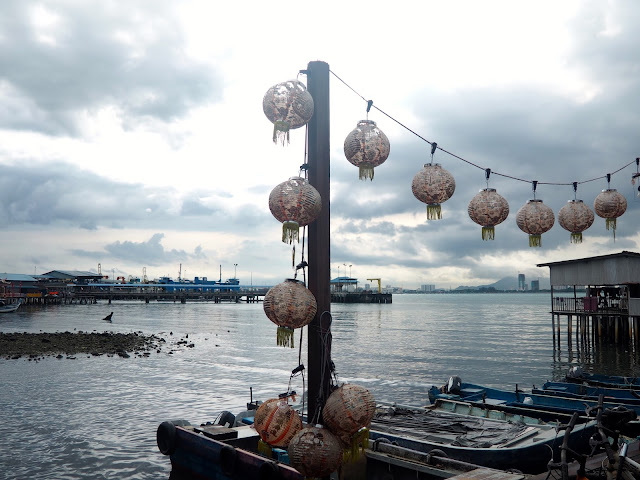 You May Also Like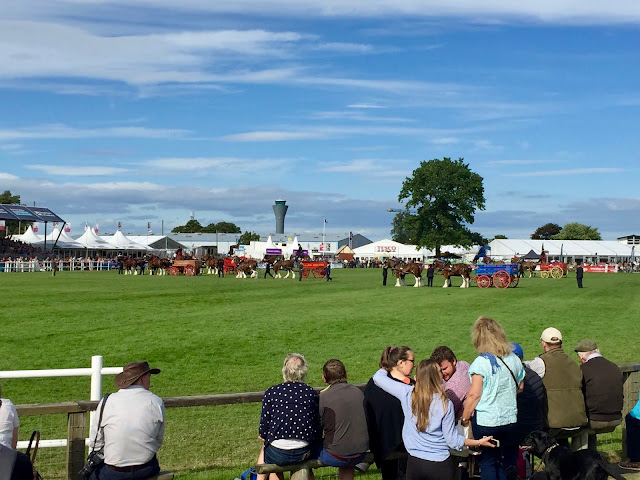 29 June 2018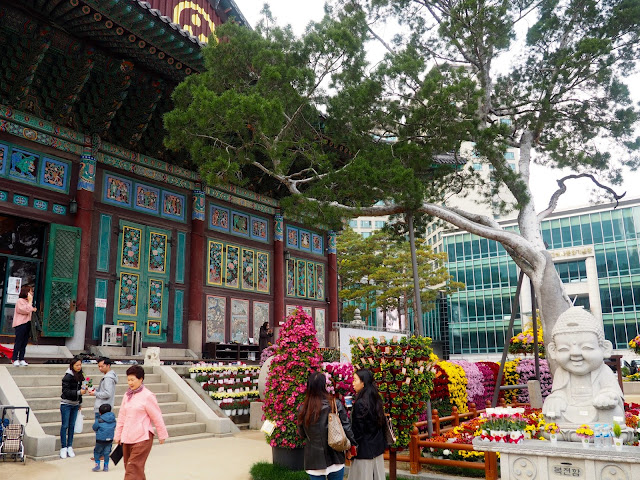 13 November 2016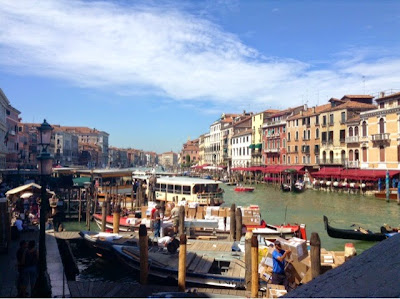 13 June 2014