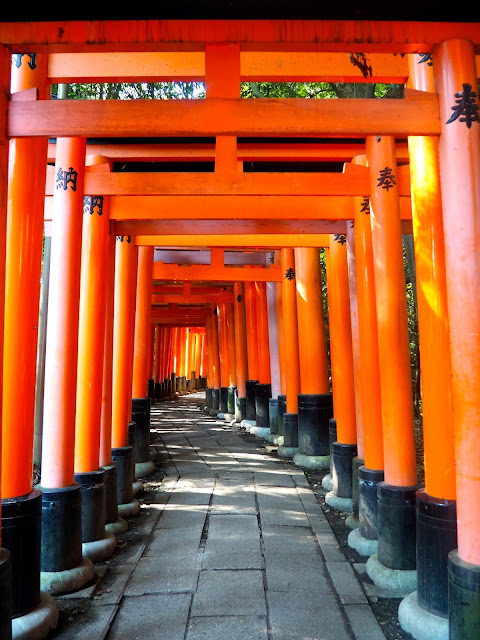 Kyoto | Japan Part 1
29 July 2017
I'm in Japan! It feels a little surreal saying that. I think Japan is one of those countries we're so familiar with images of when we're young, but seems so far away, that actually being here takes a minute to get used to. And as familiar with certain elements of Asian culture as I am, Japan definitely feels different to many other destinations I've been to in this part of the world. I've got ten nights here, splitting my time between Kyoto and Tokyo. From Taiwan (Part 1 and Part 2), I flew into Osaka Kansai airport (Kyoto doesn't have one of its own), then the ever-so-helpful staff at tourist information there got me a train ticket and pointed me in the direction of the platform, to the train that would take me to Kyoto in just over an hour. There are all sorts of discount cards and passes available in Japan, from the JR Pass, which covers the whole country but only JR trains, to local ones like the Kansai Thru Pass, which covers everything but JR trains in the Kansai area. I did a lot of maths though, and concluded that since I would only be based in two cities, and taking a combination of transport in each, plus plenty walking, none of the passes would actually pay themselves off in my case, except maybe a daily subway pass sometimes, so I'm paying for everything as I go.
Anyways, I arrived in Kyoto that evening, and checked into the hostel – that's right, hostel. I normally book private rooms (yes, sometimes in hostels as well as budget hotels mainly), but Japan is so much more expensive than anywhere else I'm going, so I'm spending five nights in an 8-bed mixed dorm – an adventure in itself! The K's House Backpacker Hostel is one of the biggest and most popular in Kyoto apparently, so my roommates keep changing every day though, as different people check in and out, so I haven't really gotten to know any of them. And honestly, I've met plenty interesting people while travelling in the past, but I can only take the same standard small talk questions (where are you from, where have you travelled, what do you do back home etc etc) so many times before I want to beat my head off the wall. Fortunately, I've still been able to catch plenty quiet time, even with all these people around constantly. Anyways, my plan for my four full days in Kyoto is similar to Taipei, in that I'm taking two days to explore the city, and the other two to venture a little further afield in the area – though the weather forecast could cause a few problems! I got a lot of my itinerary inspiration from Inside Kyoto, which is helpful for narrowing down the must-sees depending on how much time you have.
Day One
Kyoto is full of traditional Japan (I'm expecting Tokyo to be far more modern), with temples in abundance, as well as other historic sites, and streets flocked with kimonos (on both Japanese and non-Japanese folks). I know I've seen a million temples in Asia, but I sort of had to see some more here, since they make up the majority of the sights there are to see. I started my day mid-morning – and thank you ever so much to this hostel for the free coffee in the common room! – and went off in the direction of Kiyomizu-dera Temple. It was about a half hour walk from the hostel, though with a slight incline and in this bloody heat, I could feel the sweat on my back pretty quickly, ewww! This is one of the most popular temples here, although the roof of the main hall was covered in scaffolding during my visit. There were still all the smaller halls, shrines, and pagodas to see, and you could still enter the main hall. The bright vermillion colour of the first pagoda struck me immediately, a colour of particular importance in Japan. Red is a sacred colour in much of Asia, and covers many of the temples in Hong Kong, China, and Taiwan, but this vermillion is a shade unique to Japan, because of the Shinto religion, in which this colour dispels evil. What also struck me about this temple (and amny others here), is aside from this shade, everything else is dark wood and white – none of the gold ornamentation I've gotten used to seeing. The interior of the main hall was quite dark, with little more than the natural light filtering in, and much plainer than temples in other places. It definitely made it stand out for me, amongst all the others I've seen! I also saw what I think are called 'ema' here, the wooden plaques that people write wishes and prayers on and hang at shrines, a Shinto custom I believe – I can't read them of course, but they're quite pretty to look at.
From there, I wandered down Sannen-zaka and Ninen-zaka, a couple of streets leading down from the temple, which have maintained their original style, with lots of small, traditional looking wooden buildings. Most are now restaurants or shops, catering to the crowds of tourists roaming the area. I wasn't hungry yet, and only buy a few, small souvenirs (to save money and luggage space!) so I didn't stop off anywhere, but it was interesting to browse anyway. I continued to the end of Ninen-zaka, and made my way to Maruyama Park, just a few minutes away. I'm not kidding, it was so hot and humid, so I spent a while just sitting in the shade near the pond! It wasn't a huge park, but made a nice break from the streets. The park then led on to a few more temples – seriously, there seems to be one around every corner here, so I'm prioritising the main ones! – the biggest being Chion-In. It's actually under construction for another couple of years, so there wasn't that much to see, but you could look around a couple of the smaller side halls. It was a little confusing to know which areas I could and couldn't access though! I carried on, heading north the whole time, to the next temple, Shoren-In. This looked smaller, and there were far fewer people around than my earlier destinations, but I was very glad I went in the end! For the small entry fee, you could roam around several small buildings – barefoot of course, I was very glad I put on shoes that slipped on and off easily, for the number of times I did that day! – with small shrines and all traditional Japanese architecture. There were lots of tatami mat floors, dark wood, and plenty of low ceilings I had to duck under! Entry also gave you access to the garden, following a path that wove amongst the buildings, and around the small pond and bamboo grove. It was a very pretty, peaceful way to pass some time, out of the heat and crowds!
I headed downtown for a pit stop, to take a rest and re-energise with food and caffeine – I'm practically living off of iced coffee in this heat! Kyoto has two subway lines, but several other train lines too that work similarly, so this was my first try using it. The trickiest part is staring at the board above the ticket machine, trying to work out what your fare is, but otherwise it's manageable! I took the subway downtown, to the area around Shiyakusho-mae. Afterwards, I ventured on to the actual train, taking the Keihan line from Sanjo down to Fushimi Inari, to visit the Taisha Shrine there. If you've ever seen photos from Kyoto, you'll recognise this place; it's where the tunnels of vermillion torii gates are! There's the actual shrine there too, which is probably less often photographed, but still very beautiful. Much of the building is also decked out in vermillion, and there are lots of statues of foxes (kitsune) around, the messengers of the Shinto god Inari. I watched people ringing the bells outside one of the halls for a while, a tradition I've noticed at a few other temples now; they leave a donation in a box for doing so, and make a wish when ringing the bell. After exploring the main shrine, I continued up the hill, through the famous tunnels of gates. It was fairly busy, being summer time, but I was still able to snatch some photos without other tourists in my way. You can follow the path up a short way, or all the way to the top of the mountain, depending on how much energy you have! It was higher up the hillside that I got my empty photos, but I called it quits before reaching the top, taking a loop back down some stairs instead – the heat guys, I can't deal! There were a few smaller shrines along the way, stone structures hidden amongst the trees. The gates also have lots of writing on them, typically on the side facing away from you as you walk through them, but of course I can't read any of that!
I returned to downtown Kyoto later in the afternoon, getting off the train at Gion, to explore the downtown shopping around that area. There were lots of souvenir and food shops to explore, any selling things that were a little nicer than the standard, cheap tourist fare. I continued to the downtown area, where the main street is full of the usual brand names and some large department stores, though the lanterns hanging above the street made it a little prettier. I then spent a while wandering through Shinkyogokuo shopping district, a covered, pedestrianised street of more local shops, selling all sorts of fun trinkets and souvenirs, which was fun to browse even though I didn't get anything. This linked up to Nishiki market, a food street, though it didn't seem all that busy and many places looked closed – perhaps it was too late in the day for that one? Anyway, I passed some time exploring these, though without purchasing anything myself, before grabbing some quick food and returning to the hostel for the night.
Day Two (technically three, but my second day in Kyoto itself)
For my second full day in town (I was out of town on my actual second day, more on that in part 2), I started out by heading over to Arashiyama, where there are several sights to be seen. There's a few ways to get there, but I took the two Hankyu train lines, starting from Kawaramachi and changing at Katsura. Arashiyama has three different train stations for three different lines, so it can be a little confusing! When I got there, it was a short walk to the main street first – though of course, I was sweating already. I will stop complaining about the humidity one day, but when I've sweat through my clothes every damn day of this trip, that day has not yet arrived. The main street had lots of little restaurants for the most part, not that I was hungry just yet. First up was Tenryju-ji Temple, which took me a couple of minutes to find, as you have to walk past several other buildings, which are all very pretty, traditional Japanese style buildings with their own gardens, and since the temple isn't that big, I wasn't quite sure how far I had to walk to find it. It became obvious when I saw the ticket booth though! You could get a combined ticket for the building and garden, or visit the garden only. I opted for both, though you can see at least some of what's in the buildings from the garden, with the open design of many of them. I like walking around on the tatami mats barefoot though, and there were some paintings inside you wouldn't be able to see otherwise, like the long dragon piece. It was quite a simply designed temple, mainly white with dark wood – again, lacking the elaborate ornamentation I've gotten used to seeing in many other Asian countries, and fairly peaceful despite the other tourists around.
The garden path circled the main building, with the pond featured in the centre. There was another small water feature with a statue behind the buildings, and then the path led up to the edge of the bamboo grove. You can exit here, to avoid looping all the way back to the entrance and round by the road, and enter the bamboo path directly. I've been through bamboo forests before elsewhere, so this didn't hold the same novelty for me as it seemed to for others, but it's still fascinating to see the plants towering above you, shooting up straight into the sky. And of course, I still snapped plenty of photos, with that nice symmetry down the pathway. It was a short walk through the grove – though many people will linger taking photos, not something I was doing while on my own – and the other end either leads down to the JR train station, or you can pay to enter Okochi-Sanso villa. This was on my list of things to see, but I didn't really know much about it. It turns out its the former house and garden of Japanese actor Denjiro Okochi; not someone I'm familiar with at all, but his home was very pretty! You can't enter the villa, only view it from outside, but the garden path takes you on a long, winding route along the hillside. It was fun to explore, as it took many twists among the trees, following narrow stone paths, so you didn't know exactly where you were heading. It even climbs up high enough to get a decent view back towards Kyoto. The ticket is a little steep, at 1000 yen, and I'm still not totally convinced it's worth it, but it does include green tea and a cake at the tea house inside. I'm not a huge green tea fan, but I wasn't about to pass up something I'd already paid for. I was ready for a quick break from walking too, sat in the shade surrounded by fans, plus the cake was nice!
From there, I retraced my steps back through the bamboo grove, and followed the road back to Arashiyama's main street. There was more bamboo and some small shrines along the way too, easy to spot with their vermillion decor standing out amongst the greenery of the bamboo. I stopped off for some food, and my required iced coffee intake (seriously, I would be struggling without that, with all the walking I've been doing in the summer heat!). As I was heading to the train station, I spotted a sign that said 'Kimono Forest', so took a quick detour to check it out. I was very glad I did too, as it led me to a small pathway lined with pillars, each one featuring a different pattern and colour, like those used on kimonos. Needless to say, it was very pretty! I then went to the train station – not the same one I'd arrived at – and caught the Keifuku line to Kitano-Hakubaicho, changing line along the way. This was actually more like a tram than a train, just a small cart that rolled along at street level, which meant I could see a few more corners of Kyoto out the windows. Kyoto definitely feels more like a town than a city, lacking the big, modern skyscrapers in most of the other cities I've been to in the last few years. The buildings here are mainly small and simple, many with elements of traditional Japanese architecture, and most seem to be homes. I imagine it will be a stark contrast when I get to Tokyo!
I took this line to take me in the direction of Kinkaku-ji Temple. This is a very popular one to visit, but not the easiest to reach, as it's not close to anything else. There are buses that drop off nearby, whereas the tram still left me with a 20 minute or so walk up to it, but I had plenty of time, and always do lots of walking when I'm travelling and sightseeing, so I didn't mind much. This temple is also known as the Golden Pavilion, and it's pretty obvious why. There were so many people crowded around the pond, posing for photos, that there were even guards directing them in and out. Crowds just stress me out, so I dashed in between them as quickly as possible to take my photos, before continuing around the path. I was a little disappointed to realise that there wasn't much else to see inside; you couldn't enter the pavilion, and the other buildings visible to the right had 'no entry' signs too. The path wound around the pond and pavilion, then there was a small wooden shrine to visit, as well as shops selling Japanese name stamps – which seemed fairly popular – before the exit. As I was leaving, the sky was darkening overhead. The forecast had said rain every day I'd been in Japan so far, yet it had only rained once (as I was hauling my backpack from the train station to the hostel on the first day!) so far. That soon changed though, as the heavens opened. I was only ten minutes or so away from the train station, and then had another ten minute walk back to the hostel at the other end, but I got pretty soaked anyway! It was late afternoon anyway, and I'd pretty much done everything I had planned anyway, so I was content to go back, change, and relax for a while.
I headed out again briefly in the evening, to explore The Cube, the shopping centre underneath Kyoto station. I didn't fancy going all the way downtown again, but I wanted to go out again for a bit, so it was a fun way to while away an hour or so – there were lots of cute fashion and accessories shops inside, and plenty of it was the cute and colourful sort of style I often associate with modern Japanese fashion (along the kawaii theme). I picked up a pair of cute origami crane earrings here, my first purchase other than my magnets during this trip, as they're something I'll actually use and wear again, and definitely remind me of Japan. Then I was ready to crash for the night! Kyoto may have a lot of trains and subways, but when they're all run by different companies, they don't all link up very well, so I did more than enough walking over those days – I'm sure there are easier methods, involving more buses, but I don't mind some walking to pass the time. It certainly left me tired each day though! Anyway, these were my highlights from around Kyoto – stay tuned for my next post where I venture further around Kansai!
You May Also Like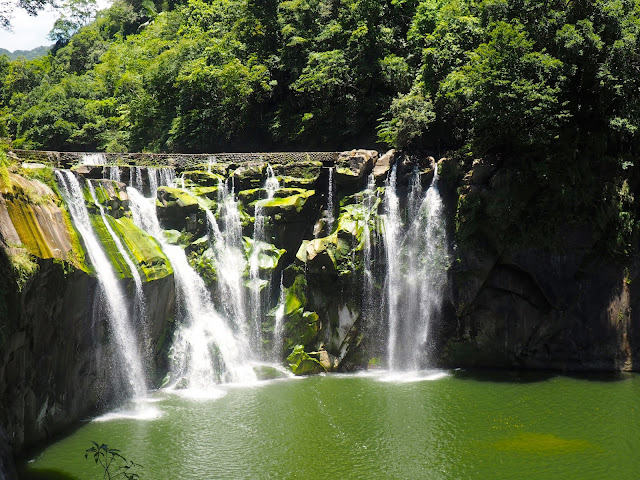 26 July 2017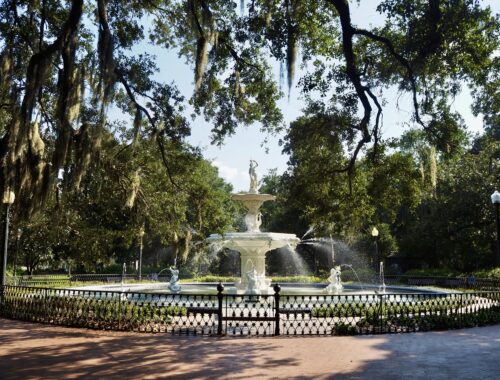 23 November 2023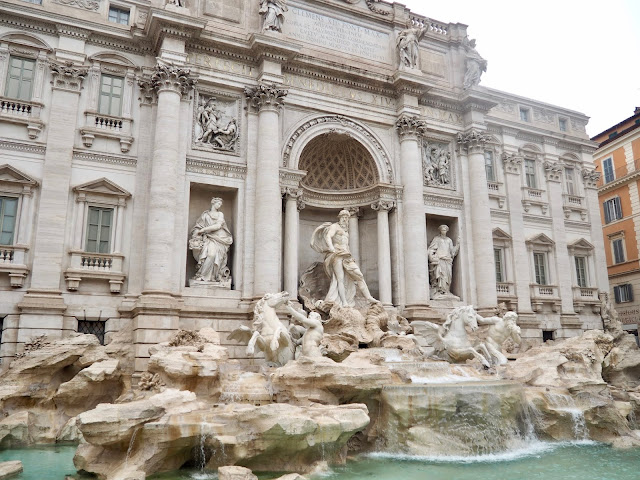 4 June 2016