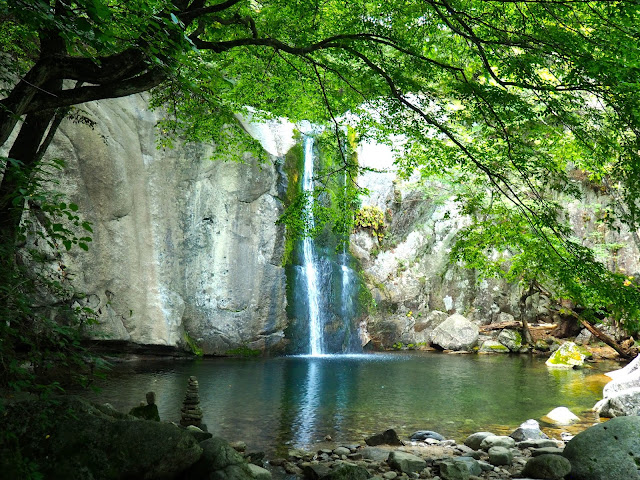 Chuncheon & Gapyeong | Chuseok
22 September 2016
So even though I've only been in Korea for a couple of weeks, I've already managed to do quite a lot of adventuring! I got lucky, because there was a public holiday last week (my vacation days suck, so I have to look forward to public holidays!) for Korean Thanksgiving, known as Chuseok. It's quite an important holiday apparently, and locals will often travel to visit their families, and we all get three whole days off. Add the weekend on to this, and I had five days to go exploring! Most other public holidays are just one day, or sometimes make a three day weekend depending on when they land, but five days is rare, so I was keen to take advantage and use the time to get out of Busan for a bit. So, on Wednesday morning, I jumped on the high-speed KTX train and zoomed up to Seoul in three hours. Seoul is also only an hour long flight from Busan, so it's possible for me to visit in in a regular weekend, so I decided to use the extra time to explore the areas around Seoul, as well as some of the city itself.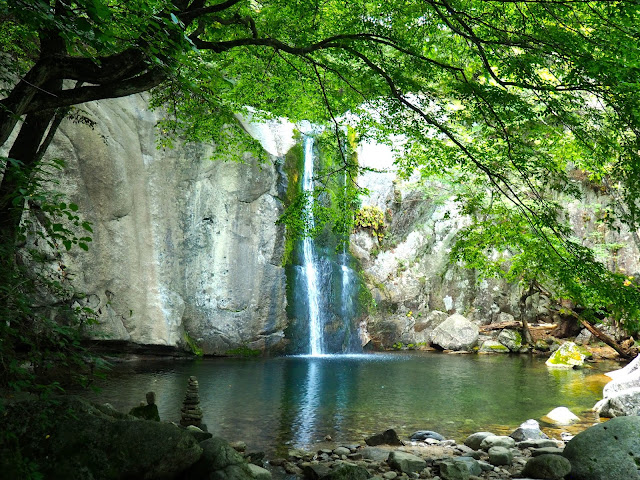 Guseong waterfall, Cheongpyeongsa temple

My first stop was to head east, to the town of Chuncheon, where I would spend my first night. This ended up being quite a long travel day, as once I arrived in Seoul in the late morning, I had to navigate the subway system, changing lines several times, and the total journey to Chuncheon takes nearly two hours. It's a nice ride though, as once you change to the subway line going to Chuncheon, the train runs above ground, and there are some beautiful views of the Gyeonggi-do province's scenery all around, especially on such a sunny day. Once I reached Chuncheon, rather than spend time checking into the hotel, and then potentially not doing much else that day, I kept my bag with me (for four nights, I only packed a small backpack, so it was easy to carry around along with my handbag), and jumped straight on a bus. Well, not straight on; it took me quite a while to find the exact bus stop I wanted, and all the signs were only written in Hangul – my Hangul reading actually got much better this weekend, because I had to try to decipher place names a lot, though I'm still very slow at it. Sometimes I read Hangul but still don't know what it means, as I don't speak Korean, but other words are the same as in English when you sound them out (e.g. mocha), and place names don't change. Anyway, I was trying to get the number 11 bus out to Soyang Dam, and it turns out the stop is right outside Namchuncheon station, (where I got off, one station before the terminus at Chuncheon), I had just walked past it by mistake.
When I arrived, the dam was pretty impressive in its own right, with that huge wall and the empty valley stretching into the horizon below, while beyond the dam, the water was a beautiful clear, deep blue in the late afternoon light. I spent a few minutes taking photos, and you can walk across the top of the dam too. This wasn't my final destination however; continuing along the road, I found the ferry station for Cheongpyeongsa temple, where I was headed for (again, the sign was only in Hangul, so reading it proved to be pretty handy!).The bus and ferry ride were quite fun in themselves, as it was part of the adventure, the journey from the town of Chuncheon and out into the countryside. It was very scenic too, especially cruising up the lake on the ferry. It only takes 15 or so minutes to reach the other side, from which I started the hike to the temple. I say hike, as it's a 30 minute uphill walk through the forest, but it's not strenuous at all. There's a bunch of little restaurants at the start of the path, but I didn't have time to stop at any of them, as I had to get up to the temple and back again before the last ferry back, at 6pm. It's a nice walk though, through a quiet forest, following a stream uphill, and I was especially glad that it wasn't too busy while I was there. There is a legend about a princess and a snake , which I learned about during my visit, as there's lots of signs along the path telling you information, and the story can be found next to the statue of the princess in the river. One of the nicest sights along the path is Guseong waterfall, which is small, but picture perfectly pretty, as you can see. And then you suddenly cross a bridge, round a corner, and there's the temple, sitting in front of an impressive mountainous backdrop. It's a pretty temple, with its colourful lanterns and symmetrical design, but I've seen considerably more impressive ones; it's really the journey, the walk, and the scenery that made this a worthwhile trip for me.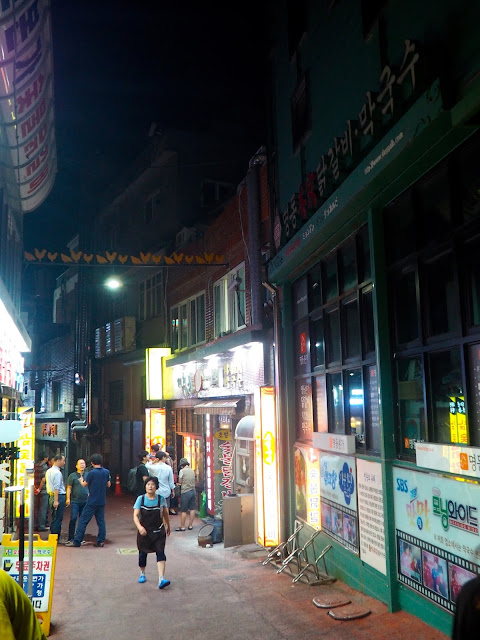 Chuncheon
I retraced my steps, catching the ferry, and then the bus back into Chuncheon, and the sun had set by the time I arrived. I checked into my hotel, and then had an evening wander around the town centre. I walked down through the pedestrianised shopping street, Myeongdong, which had plenty of choice, not that I was there for shopping, and then I stumbled upon the entrance to Dakgalbi Street, which is a narrow alleyway, so hard to spot at first! This is the site of dozens of dakgalbi restaurants, making it obvious what the local delicacy is! Dakgalbi is spicy stir-fried chicken, but since I've been struggling with Korean levels of spiciness (I can only handle mild spice!), I skipped this one. The next mornign I spared an hour or so to have one last look around Chuncheon, before moving on to my main sights for the day, and specifically, went for a walk by Uiamho Lake. Chuncheon is well-known for the rivers and lakes surrounding it, and in the morning light (though it was 9am!), everything was slightly hidden under an eerie fog. I walked up and down the bank, seeing sights such as the Skywalk (which wasn't yet open for the day) war memorials, and the Soyang River Maiden statue, before making my way back to the subway station.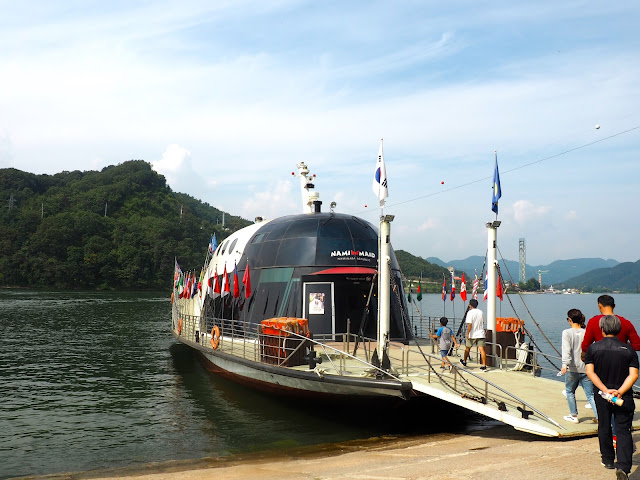 Boat to Namiseom Island
I wasn't going back to Seoul just yet though, instead making a few stops along the way, which would occupy most of my day. Gapyeong has several tourist attractions on offer, and a handy shuttle bus between them all. I got off at Gapyeong station, and hopped on the bus (which was jam-packed, as I should have expected since it was a public holiday!) to the first, and most popular sight, Namiseom Island. This is a small island in the middle of a river, and the whole thing is a tourist attraction (no one lives there). It is named for General Nami, whose grave is on the island. I bought my 'visa' at the ferry dock, then got on the boat for the quick 5 minute crossing. The island was very busy, as was to be expected, and it would have been nicer to visit when it's a little quieter, but it was nice nevertheless. There's plenty to see and do on the island, with the natural environment, quirky installations, educational centres, traditional performances, and filming locations for a famous Korean drama (not that I was familiar with that one!). I very much enjoyed walking up the tree-lined boulevards, which were so beautifully symmetrical, and the one with white balloons hanging overhead was even prettier. Large spaces were just grass and trees, full of people lying in the sun or having picnics; you could easily spend all day here doing just that, but I was on a bit of a schedule. The top end of the island was very nice too, with lovely views out across the river, and I was very happy the sun had come out just as I got to the island, since it had been so foggy all morning. I also liked the various statues and sculptures throughout the island, in particular the little snowman mascot, which I bought a souvenir magnet of. I stopped off for lunch and coffee in one of the many cafes – the centre of the island is a sort of hub of restaurants and shops, while the edges are a bit quieter – and enjoyed a spot just in the shade, with a view of the funny little pedal-powered tram ride overhead. I walked around the whole island, looping back on myself at times to see different paths and sights, and spent around two hours there in total I think, before catching the boat back to the mainland.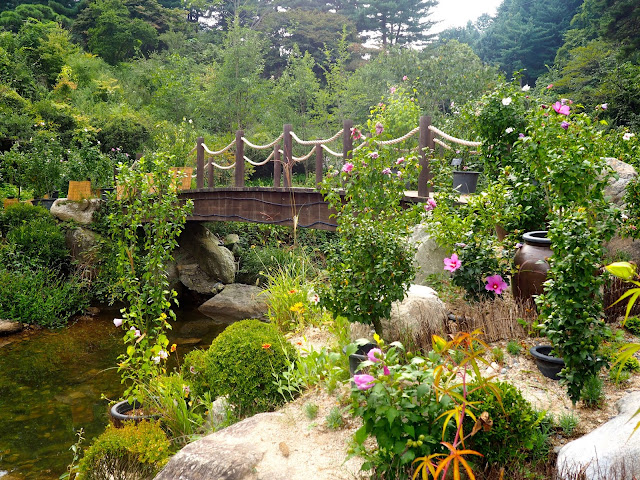 The Garden of Morning Calm
I waited for the shuttle bus again, to take me to my next stop. If you're just visiting Namiseom, it's probably easier to take a taxi from the station and back, but if you want to see any other places, like me, the bus is better value, as you buy one ticket for the whole day. I skipped the second place on the tour, Petite France, a replica of a French town, (since I used to live there!) and went straight on to the third and final stop, the Garden of Morning Calm. I almost wished I'd visited it another time – either spring, when its in full bloom, or later in autumn, when the reds and oranges would be fully on display (they're only just starting to change now), or even the Lighting Festival in winter. However, it was still beautiful during my visit, with lots of greenery and many flowers still in bloom (I can always go back at another time of year). I explored it pretty thoroughly, taking the "Best Course" suggested in the guide, with a couple of detours along the way. From a photography point of view, I spent a long time taking photos of many flowers, only a few of which I've included here. It was late in the afternoon by the time I got here, so I was starting to lose the light a little, but it did mean it was pleasantly cool for walking around. There are a few slopes and hills throughout, but nothing too difficult, and its all paved. The design of the garden is Korean in style, and the Sunken Garden is even shaped like the peninsula, and designed to represent a united North and South. I particularly liked the Pond Garden, Heaven Garden and Wild Flower Garden.
By the time I'd finished roaming around, I was pretty exhausted, as I'd done a lot of walking, all with my backpack on too (I packed light, but I still felt the weight of it after a while!). It was about 5.30pm by this time, and I waited outside the Garden for the next shuttle bus to take me the half hour drive back to Cheongpyeong station, the closest subway to the Garden. From there, it was another hour or so back to Seoul, and then a brief navigation round the city centre to find my hotel there for the next two nights. I'd certainly recommend visiting all of the places I went in Chuncheon and Gapyeong, especially for anyone looking to get out of the city for a while. Although these places were still busy, I was definitely glad to get out and among nature again for a while, with some fresh air, beautiful scenery, and little traffic. I was also lucky to get sunny weather the whole time, as apparently it was raining back in Busan! Anyway, whether you want a quiet forest walk to Cheonpyeongsa temple, the picture-perfect sights of Namiseom, or the floral wonderland of the Garden of Morning Calm, the east side of Gyeonggi-do province has some wonderful places on offer.
If you're interested in visiting some of these places, you may like to consider the Nami Island and Garden of Morning Calm tour from Trazy Crew, or any of their others in the Seoul vicinity. I didn't do this tour myself, but am an affiliate for them.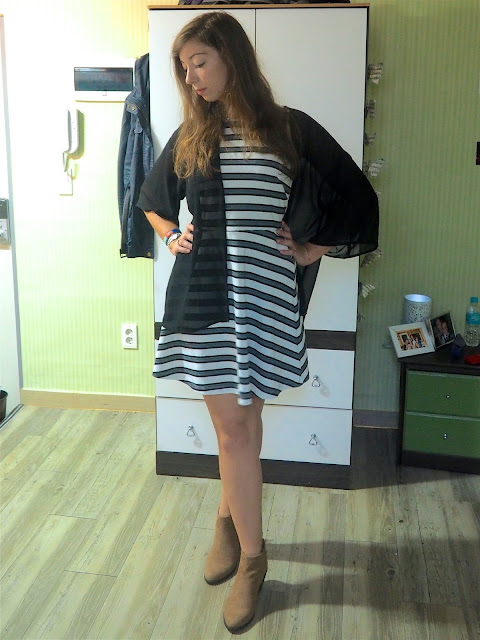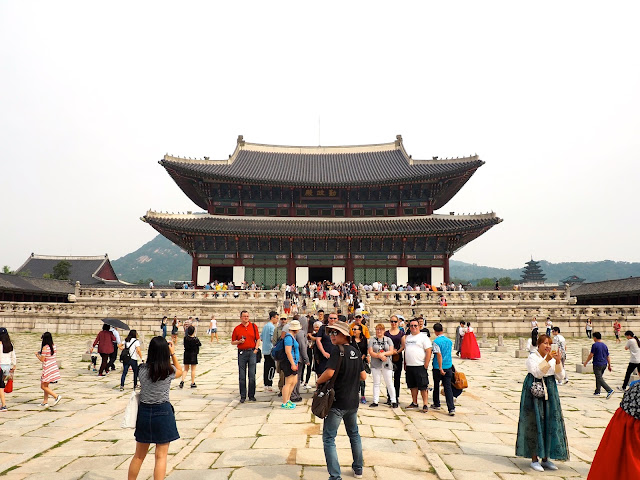 You May Also Like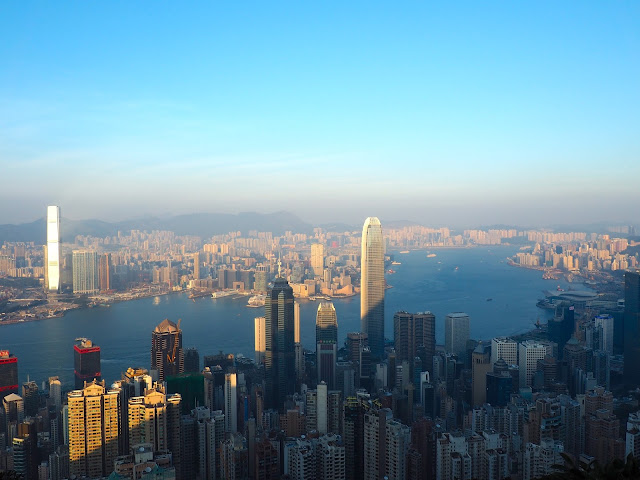 24 December 2015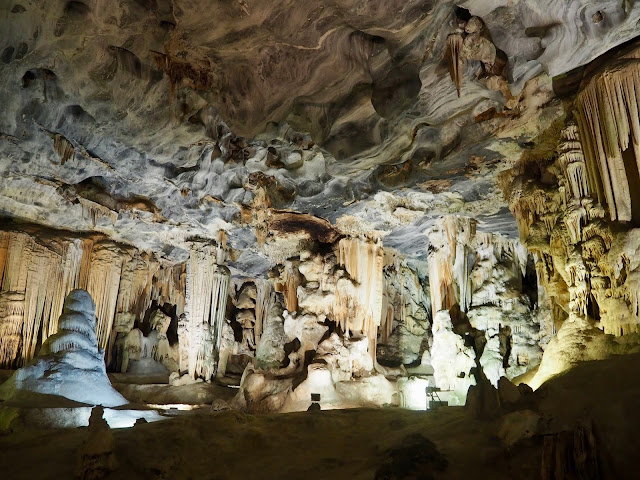 28 February 2019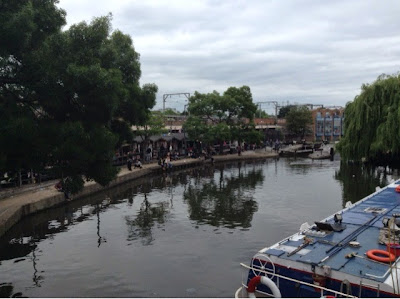 29 May 2014