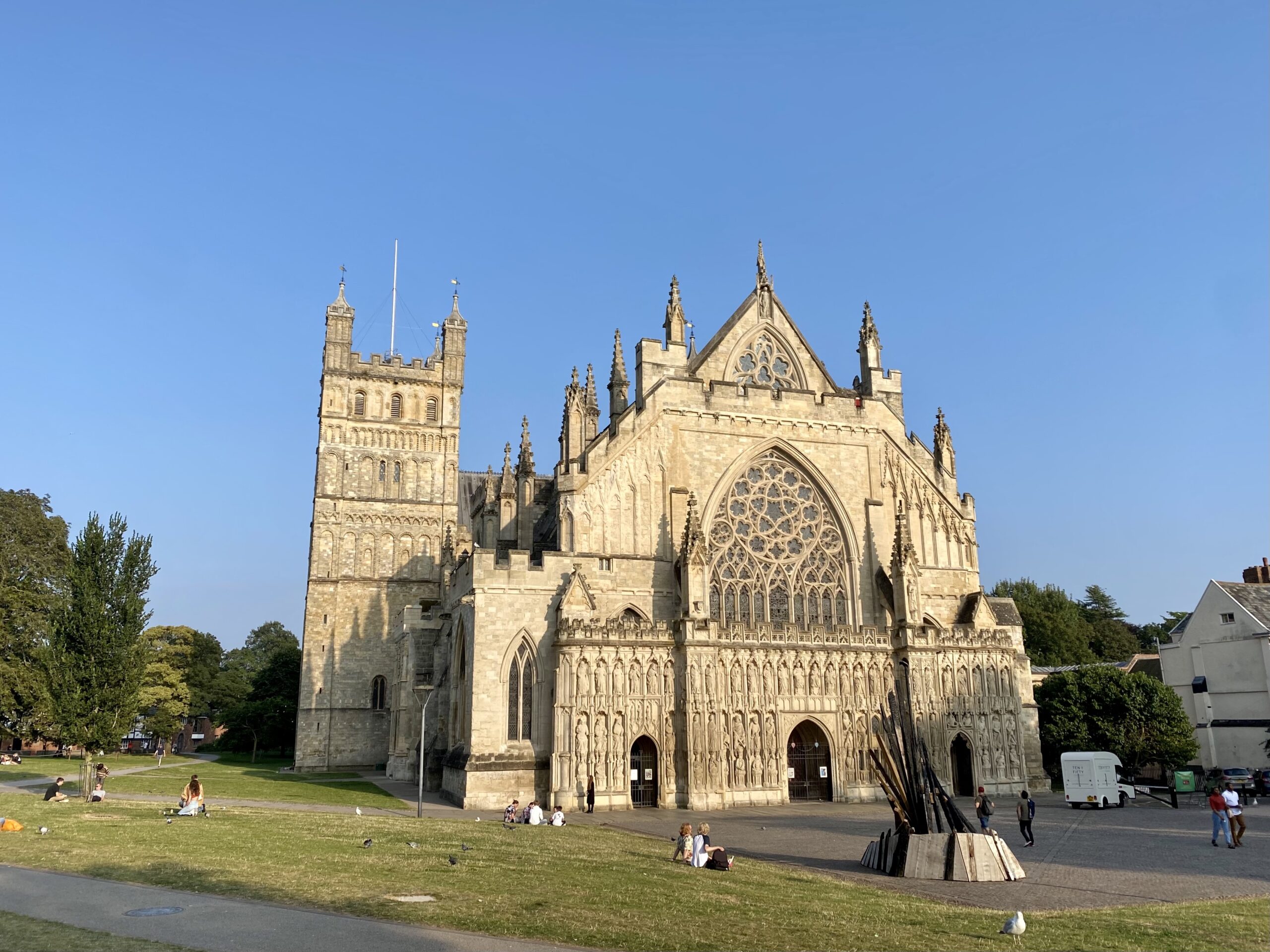 3 Day Itinerary for Exeter, Devon
8 September 2021
During the era of Covid, international travel has become a lot more complicated. So, I decided to skip the stress and go with a UK staycation instead. My destination of choice was Devon, a region I've never been to before but is a popular holiday spot. It's especially popular with families, which is why I travelled outside of the school holidays! Plenty of people will drive, of course, which can present some more options, but my itinerary is based on public transport only. I took the train down from Edinburgh, with a change in London, and spent a week in South Devon. I split my time between Exeter and Plymouth (the cheapest options for a solo traveller!), with a 3-day itinerary in each.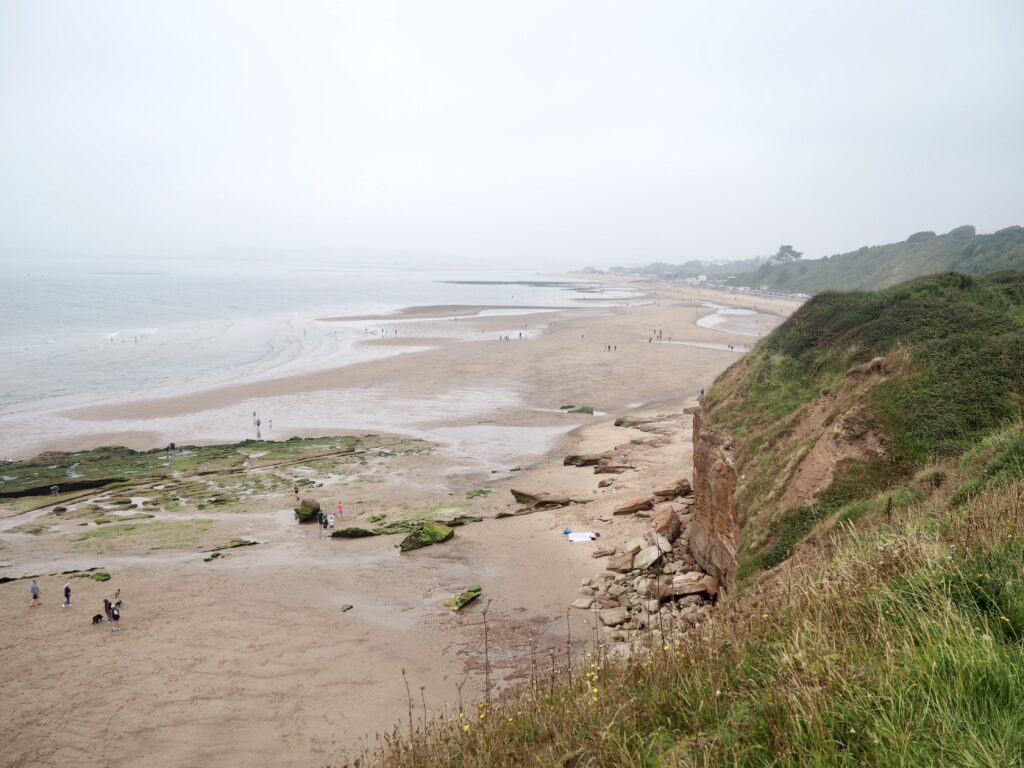 Day One
Jurassic Coast
For the first day of my itinerary, I hopped on the train south out of Exeter to the seaside town of Exmouth. My destination was the Jurassic Coast, a stretch of England's coastline that shows the Earth's geological history. You can see rocks from different eras and archaeologists have found dinosaur fossils in the region. It forms part of the South West Coast Path, a long-distance walking trail around Devon and Cornwall. I was only walking a very small portion of it! The route first took me all the way along the edge of Exmouth's beach, which wasn't too busy yet, but it was pretty misty. As I approached the cliffs at the eastern end of the beach, I started to see my first glimpses of the stripes of rock from different eras. I then followed the path winding its way up the cliffside in a series of steep switchbacks.
Once I emerged on top, it was a flat walk along the cliffs. I'm sure the views are spectacular, but it was pretty overcast, so I had to accept white skies and a grey sea. Still pretty impressive, though, with the red rocks of the cliffs below me. I also passed Orcombe Point where there's a needle sculpture carved from local rock to mark the Jurassic Coast. Continuing on, I eventually arrived at the next town, Sandy Bay. Which is not a town in fact, but rather, a gigantic caravan park! From here, I descended down to the beach and began walking back to Exmouth along the sand this time. It was a great way to see the cliffs from above and below too. Plus, I love the beach in general, so I was more than happy to amble along barefoot.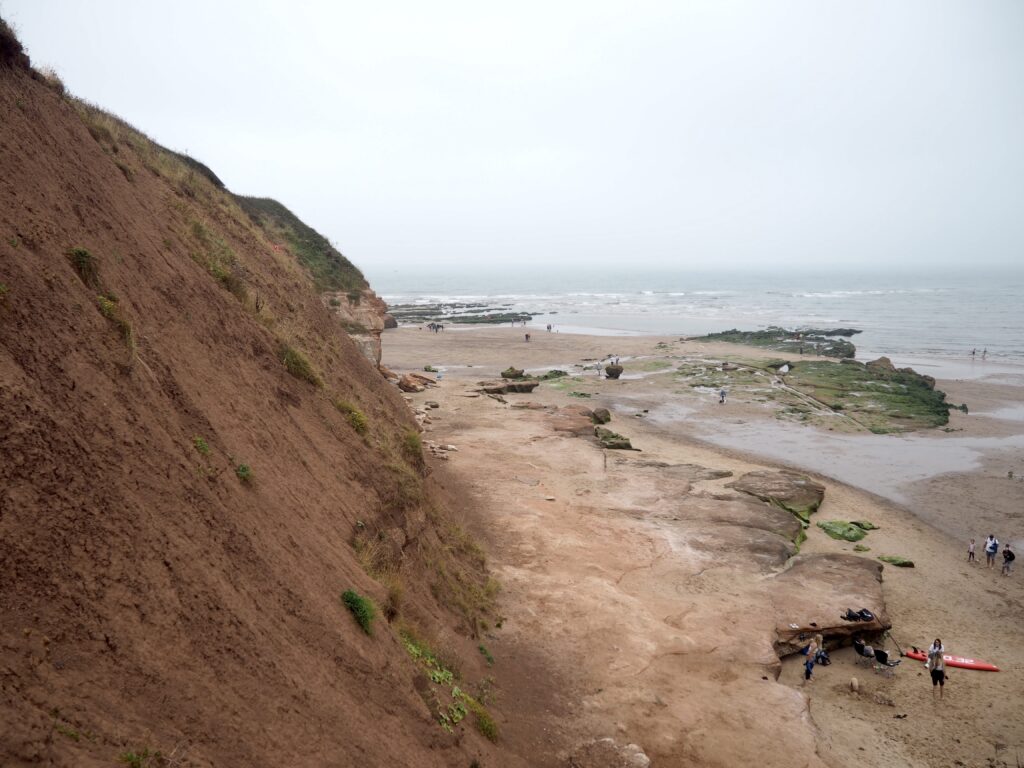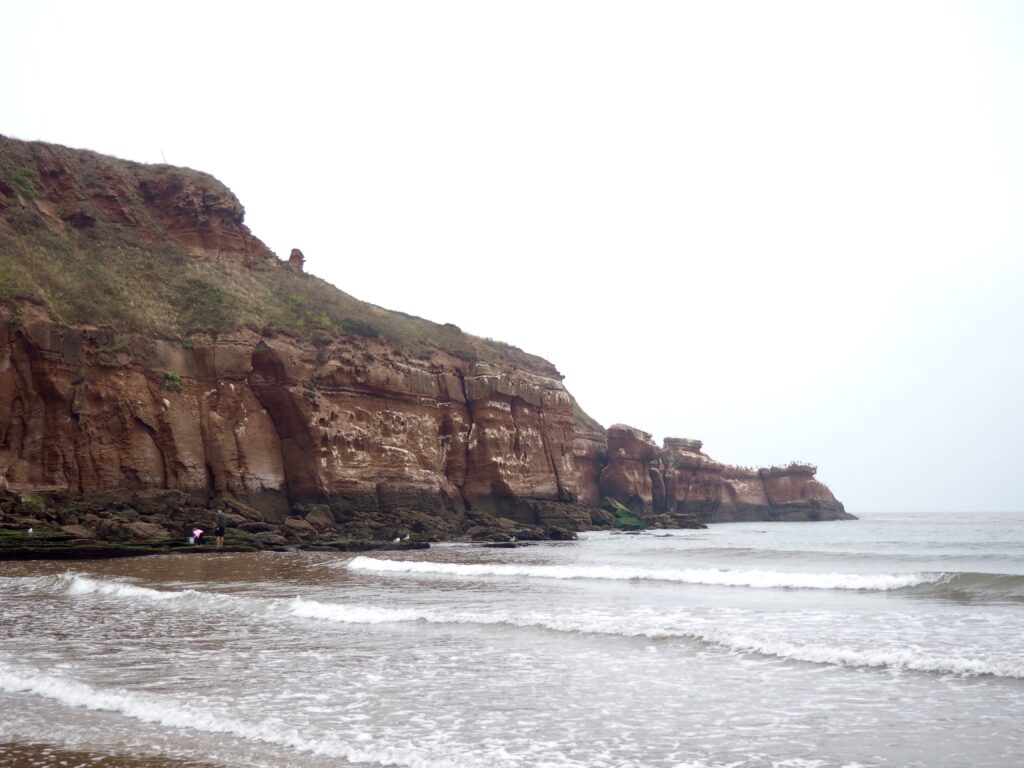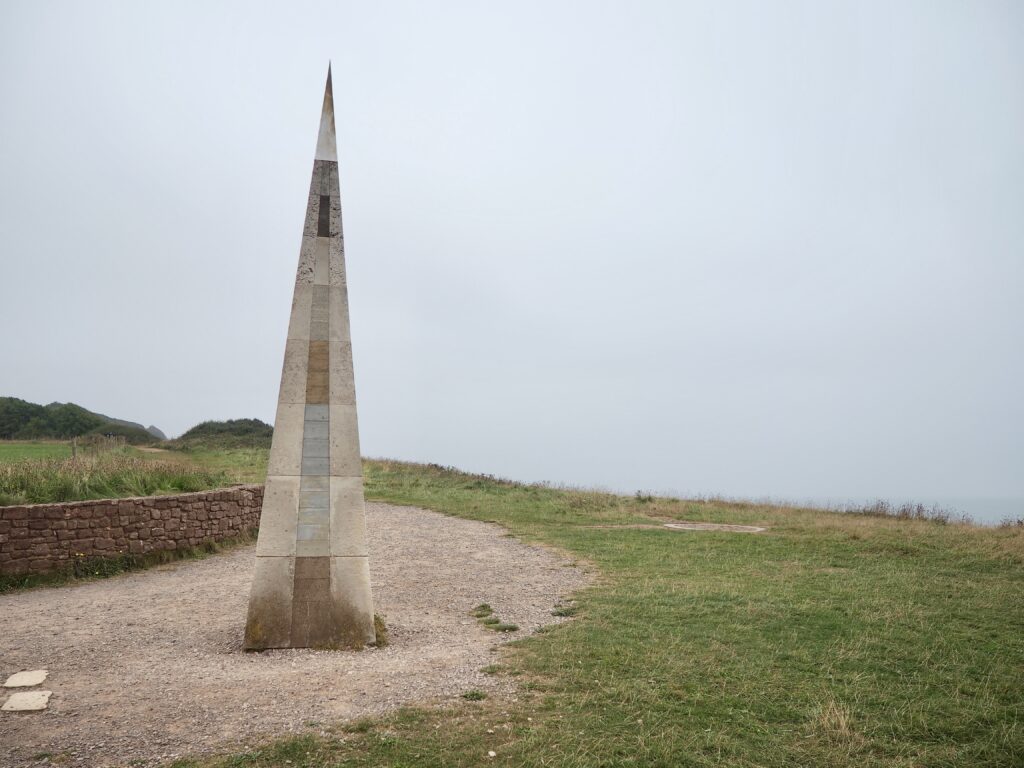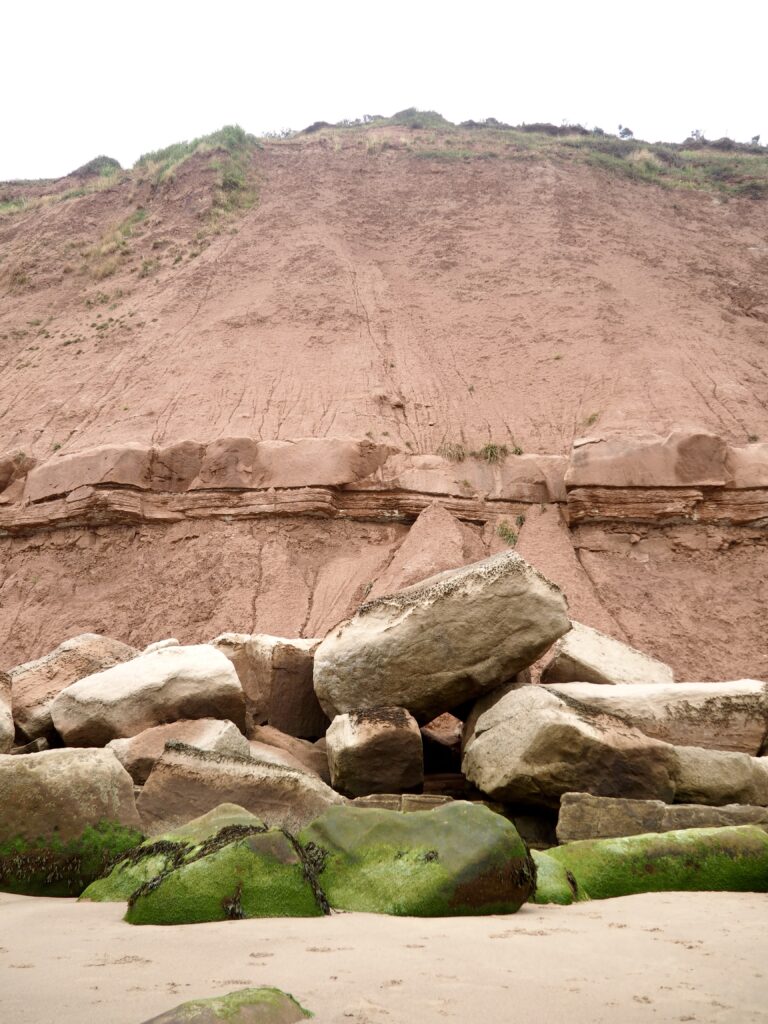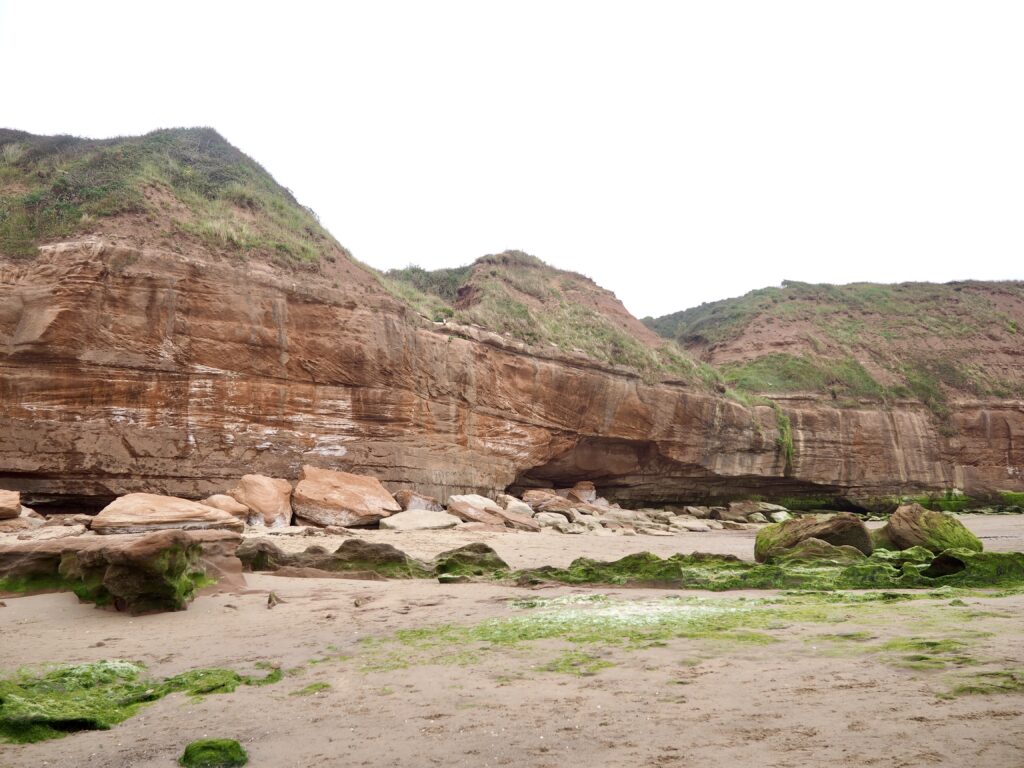 ---
Exmouth
The beach led me all the way back to Exmouth, where the sun had at last emerged! This did also mean that the beach had gotten much busier, being a Sunday. There were lots of people set up with blankets and picnics, and children's toys. There were even plenty of folk in the sea, which I'm sure must have been chilly! Boats whizzed past from time to time as well. Once I had reached Exmouth Beach again, where it met Sandy Bay Beach, I picked up some food from Bumble & Sea and found a spot on the sand for my lunch. I lingered a bit longer reading in the sun as well.
Then, I continued my walk along the sand to Exmouth back towards the town centre. Prior to my Jurassic Coast walk, I had wandered through Exmouth Marina as well, with its colourful buildings set around a square marina. The section of beach near the town is lined with pretty Victorian buildings. The town has plenty of typical, British seaside traits, from fish & chip shops to children's playgrounds to boat excursions. However, I was content to find another quieter spot on the beach to unwind in the sun for a bit longer. I read, sunbathed and people watched, before wandering back up to the train station to return to Exeter.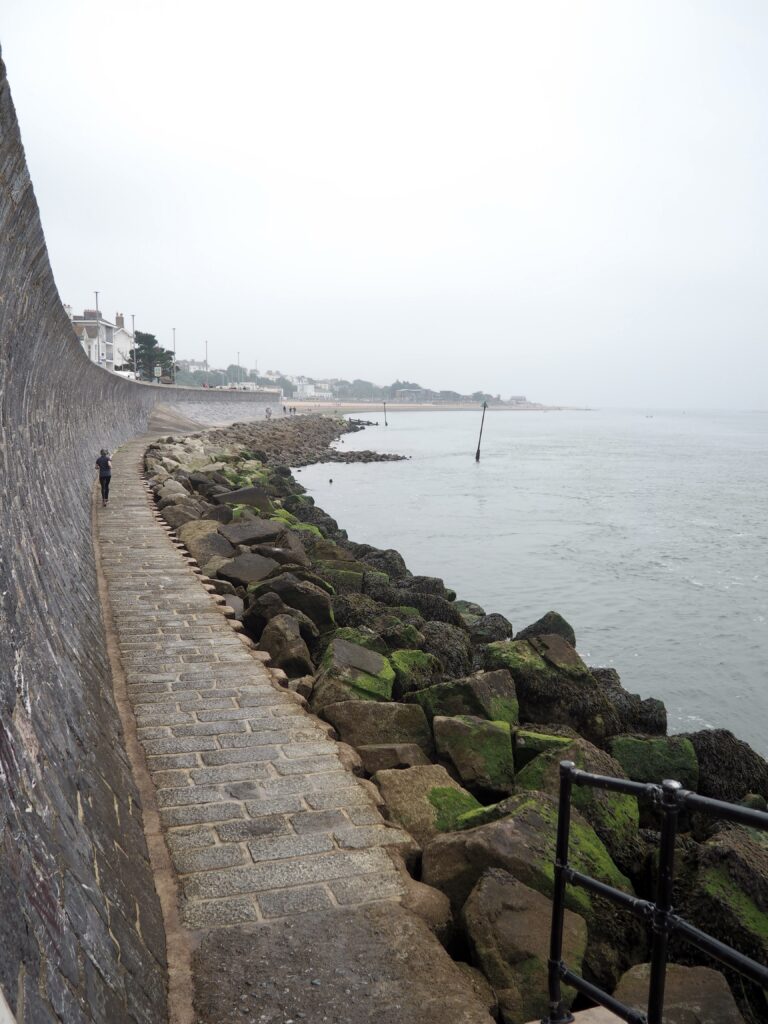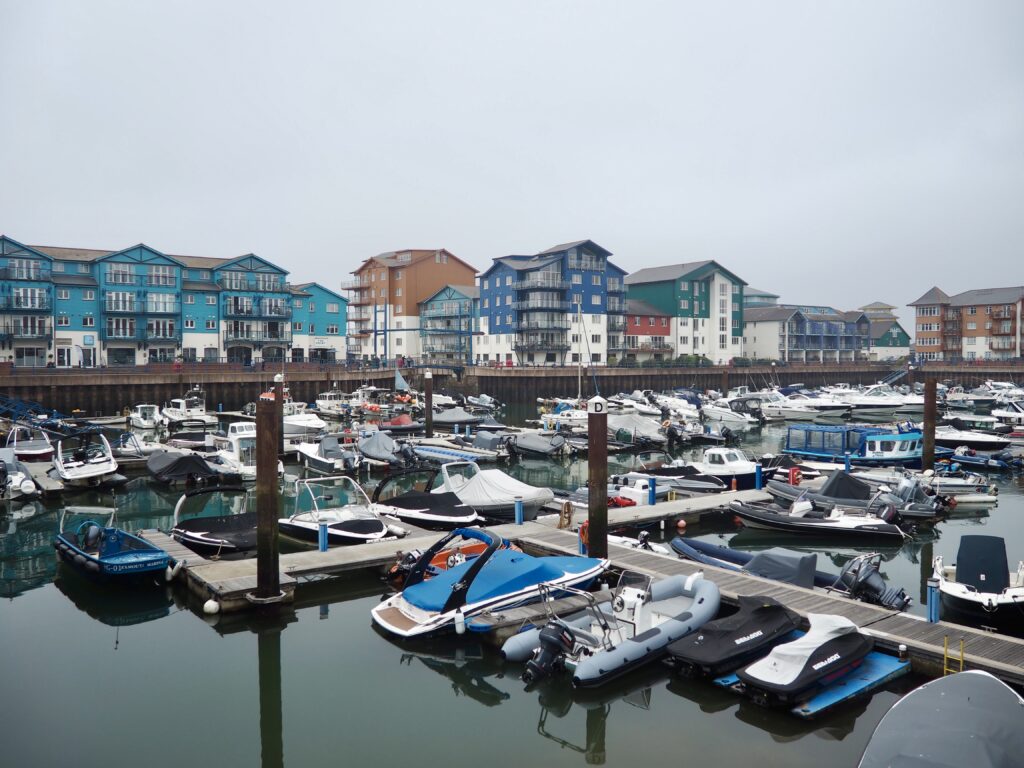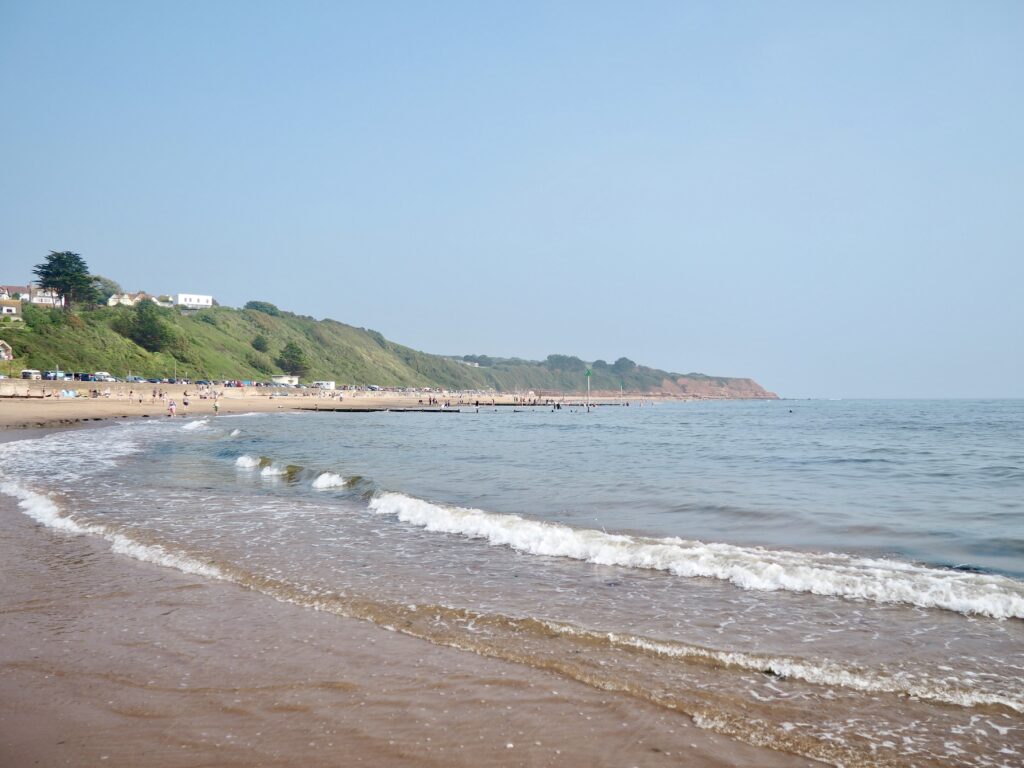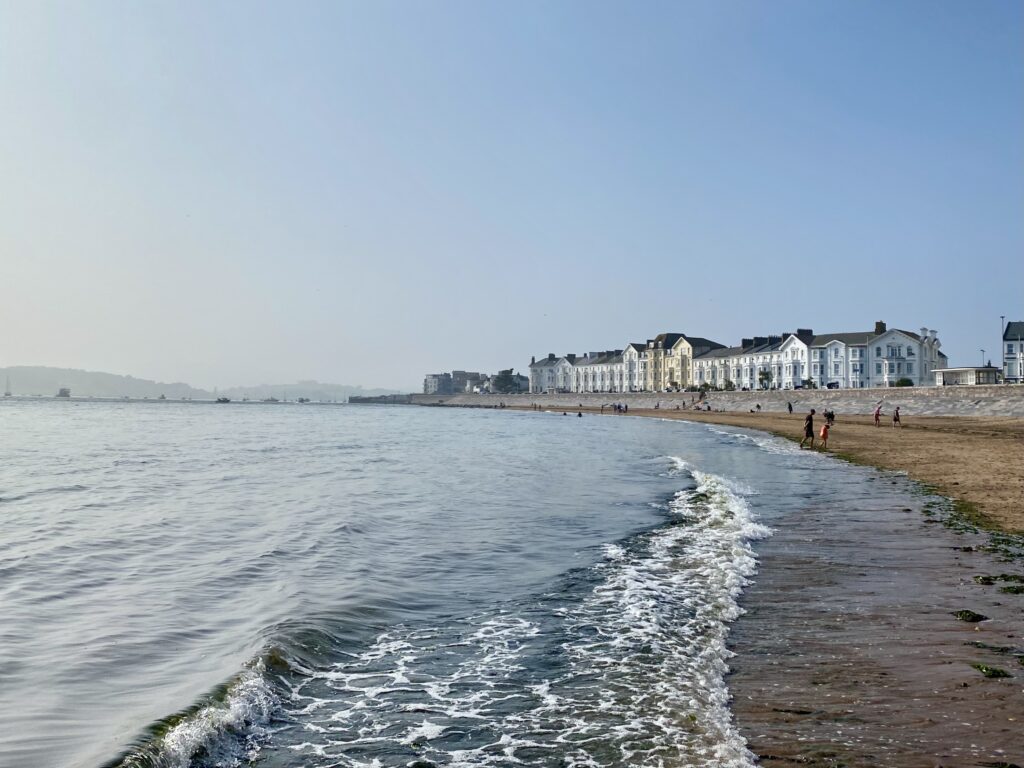 ---
Day Two
Ilfracombe
The second day of my itinerary was an early start to hop on another train, this time to Barnstaple, enjoying the Devon countryside as I zipped north through the country. From there, I switched to a bus to continue to my destination of Ilfracombe on the north coast. However, as the bus approached the coast, we suddenly descended into a mass of fog. Surprising, considering it had been gloriously sunny throughout my journey! The fog continued all day, as you'll see from my photos, a sea mist rolling in from the north.
I ventured on to explore anyway though! I had considered going to the famous Victorian Tunnels Beaches, but it didn't seem worth the money in the fog. The bus dropped me off near Jubilee Gardens so I had a wander through there first, passing by the Landmark Theatre and its unusual double cone-shaped building. My walk continued around Wildersmouth Beach and followed the coast around the edge of Capstone Hill. It was pretty atmospheric in the fog certainly, but not quite the summery seaside trip I'd been planning for!
I eventually reached the harbour area, which was lined with all your typical seaside shops. Souvenirs, sweets, pasties and fish & chips! The harbour itself was dry, with dozens of fishing boats moored in the sand. There are options for sea safaris or boat trips to Lundy Island, but again, I didn't see the point in the fog. I did go down to see Verity, the huge statue by the harbour. It's a relatively recent addition, featuring a pregnant women holding a sword and the scales of justice. Half her body has the skin peeled away, so I believe it was a somewhat controversial choice!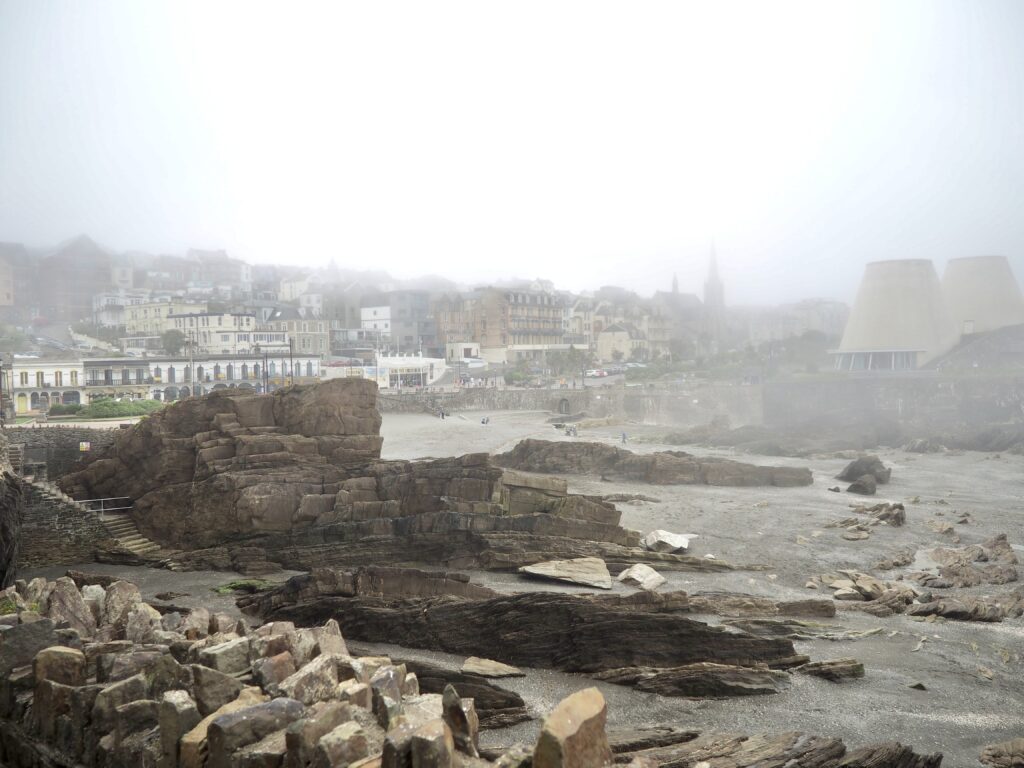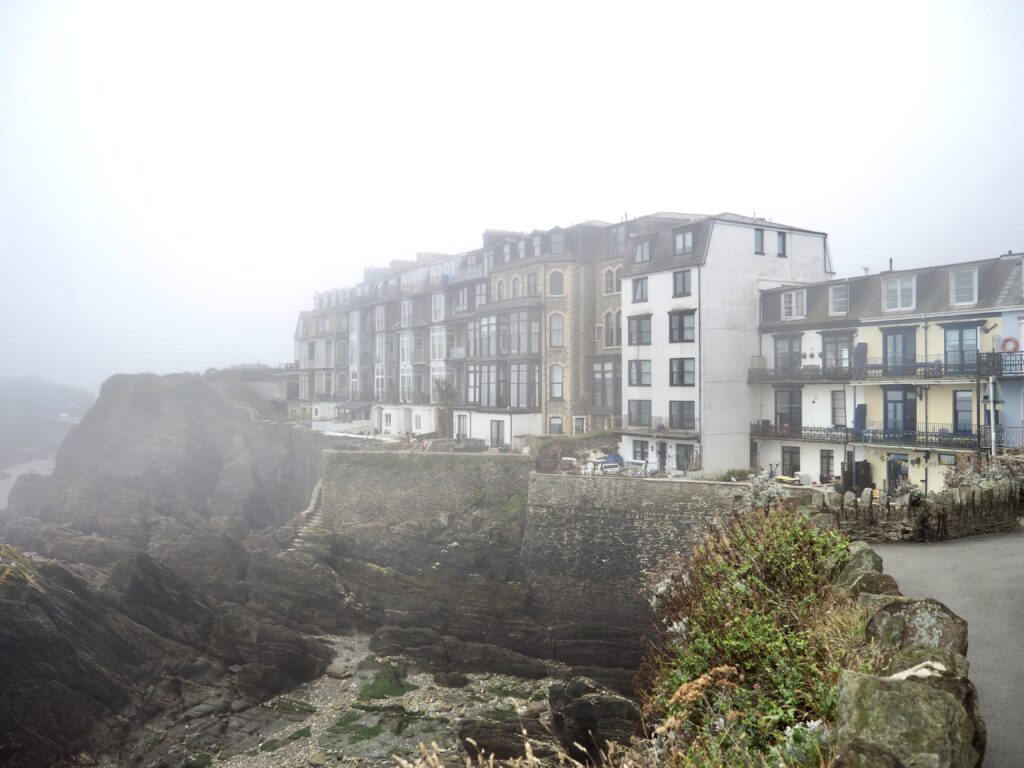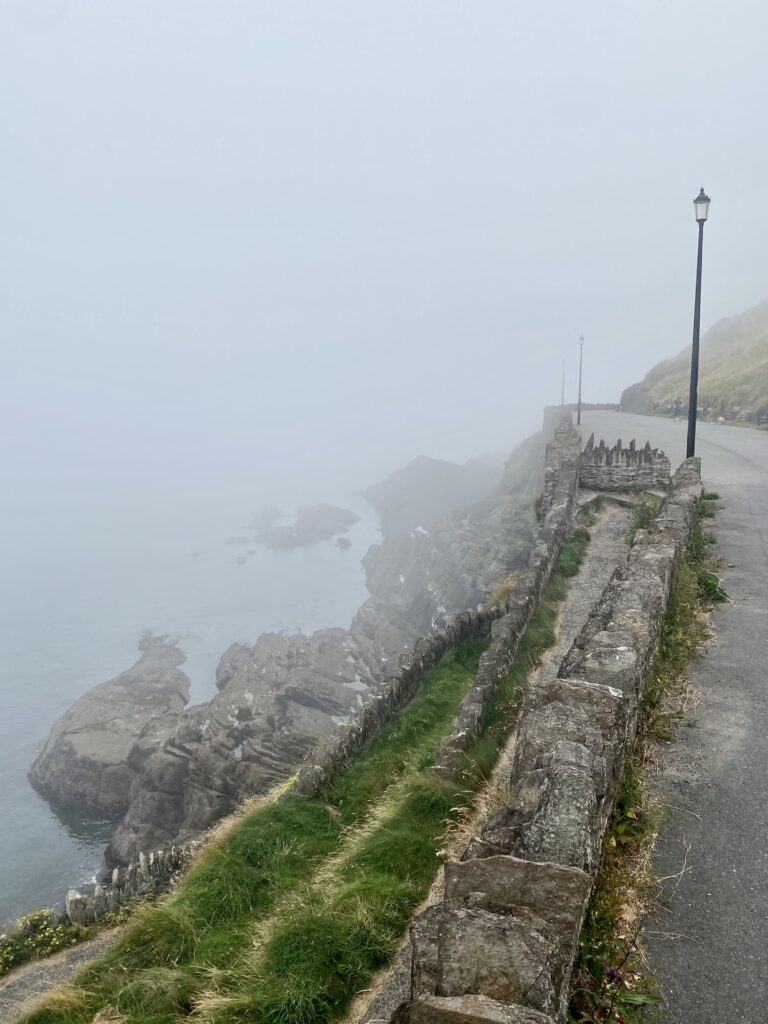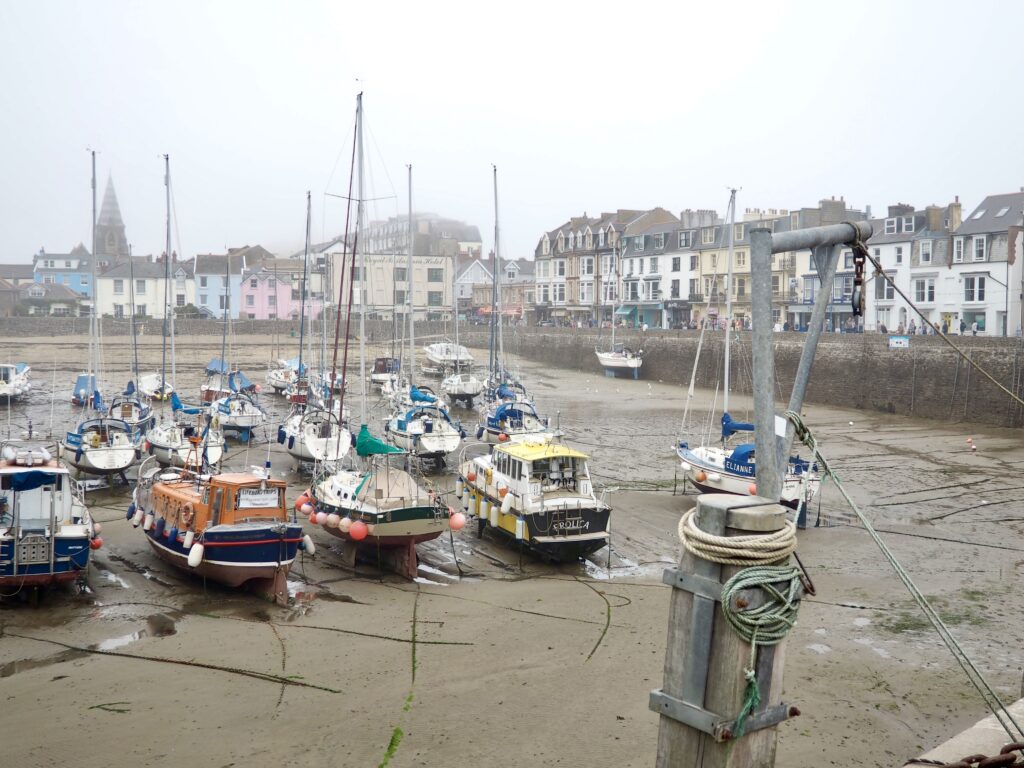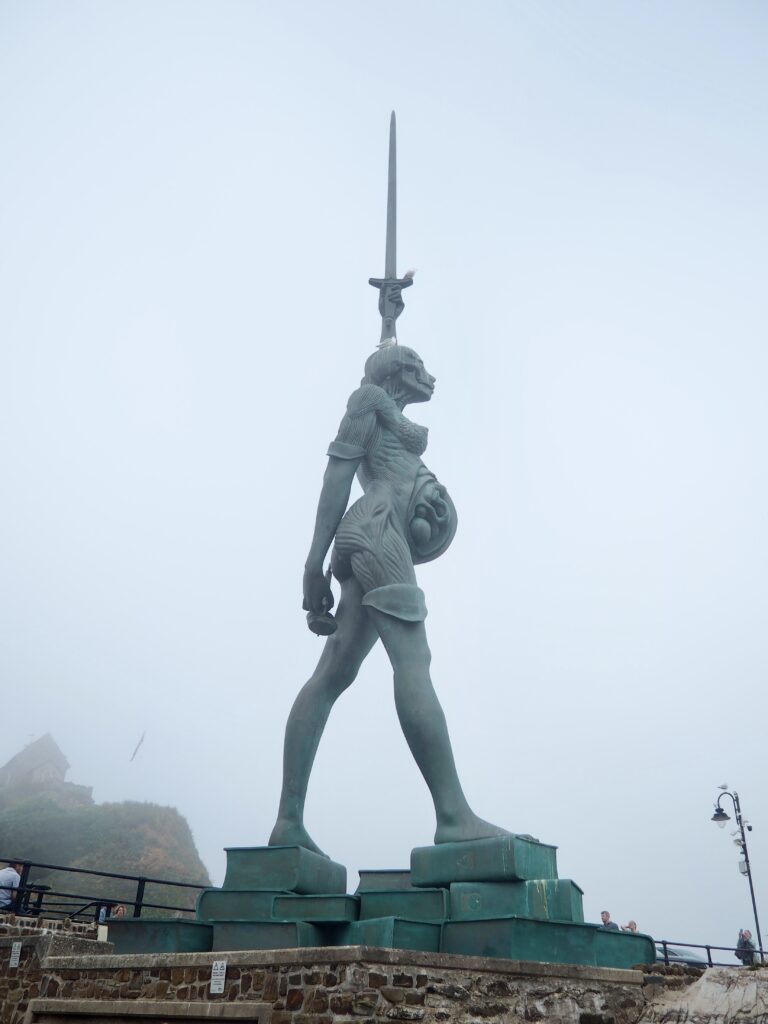 ---
Coastal Walk to Hele Beach
From the harbour, I decided to walk further around the coast, where I could glimpse some blue skies in the distance. This was another section of the South West Coast Path, very different to the Jurassic Coast though. The route took me way up a hillside and along forested paths until I emerged on the hilltop. While not entirely free of fog, it was much clearer up here than in the town below. I then got a fantastic view of Rapparee Cove. It's a beautiful hidden cove with a sandy beach that I was able to walk down the stairs to and enjoy for a spell before continuing on.
Returning up the stairs, the path took me around the cove and across the hilltop. It actually got pretty hot and humid now that I was above the fog, and I definitely had to take a break after the ascent again! The fog sort of came and went throughout the day, so I got glimpses of blue seas but lost them again pretty soon. I skirted around the coast of the Hillborough reserve and, after the highest point, soon headed back into a forested area. The path wound downhill rather steeply along a series of switchbacks, which made me glad to be going down and not up!
I emerged at the bottom directly onto Hele Beach, where the sun was finally shining! After working up a sweat in the humidity, I took a well-earned break on the beach. It was ideal timing to be able to enjoy the sun there, lying down and reading for a while. It was a shingle beach and people were out exploring the rock pools around the bay too. I couldn't linger too long though, as I still had the journey back to Exeter. I picked up a snack in Hele Bay then followed the main road back to Ilfracombe to catch the bus and train back again.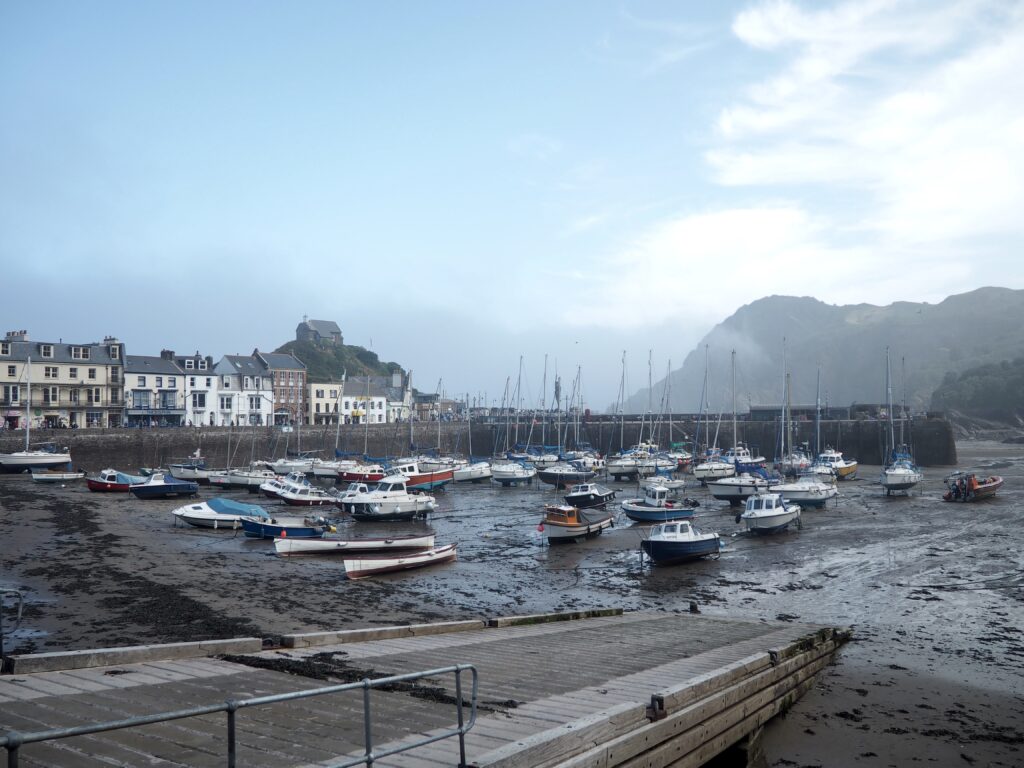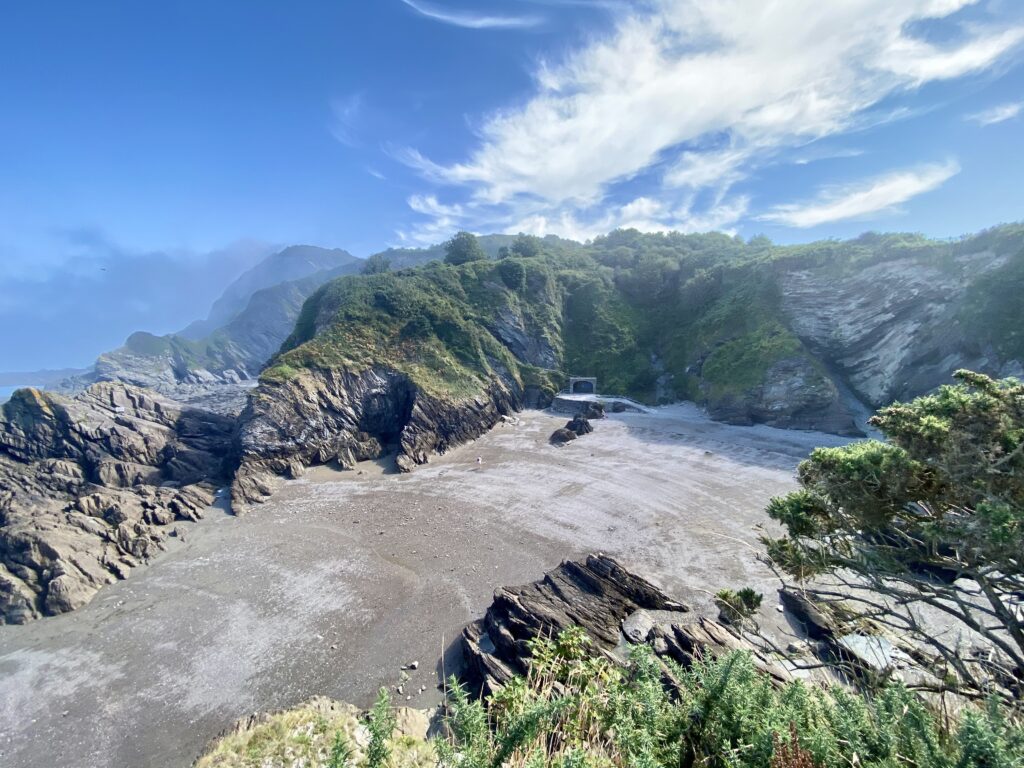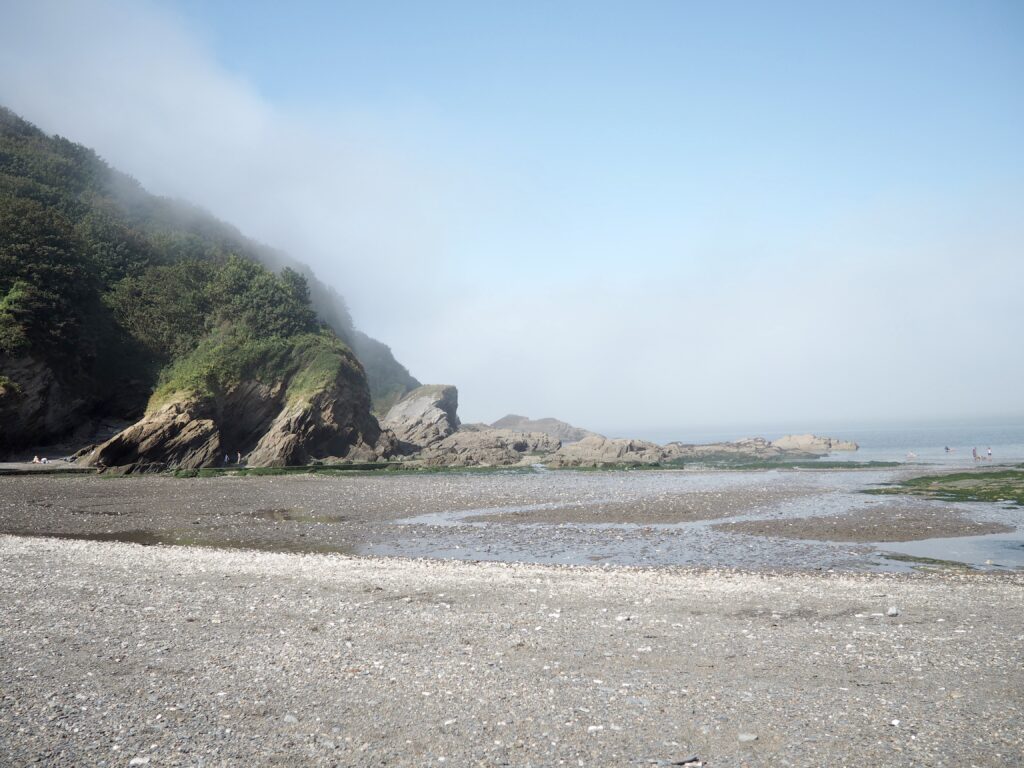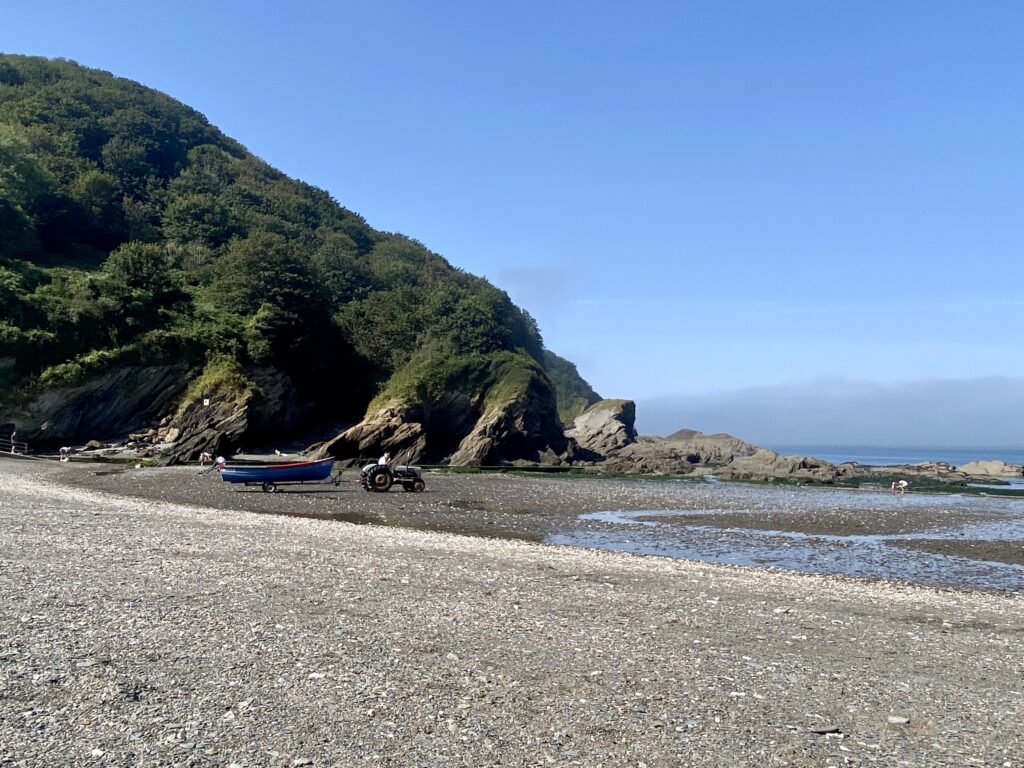 ---
Day Three
Exeter Town Centre
For the third day of my Exeter itinerary, I've actually combined what I did in 2 half days but would easily fit into one. I arrived in Exeter on my first day with enough time to explore for an hour or two in the late afternoon. Then on my departure day, I had the morning before catching my next train onwards.
So, the afternoon I arrived, I went for a wander around the town centre. Exeter was a market town, so it's all pretty condensed in the centre. There are modern shops and ancient buildings alongside each other, so although I wasn't there for shopping, it was quite picturesque. The medieval church in the centre of the Guildhall shopping centre is a prime example! The town boasts Exeter Castle in the centre, but this is now used as an events venue rather than a tourist attraction. I saw a few angles of it during my turn around Northernhay Gardens next door.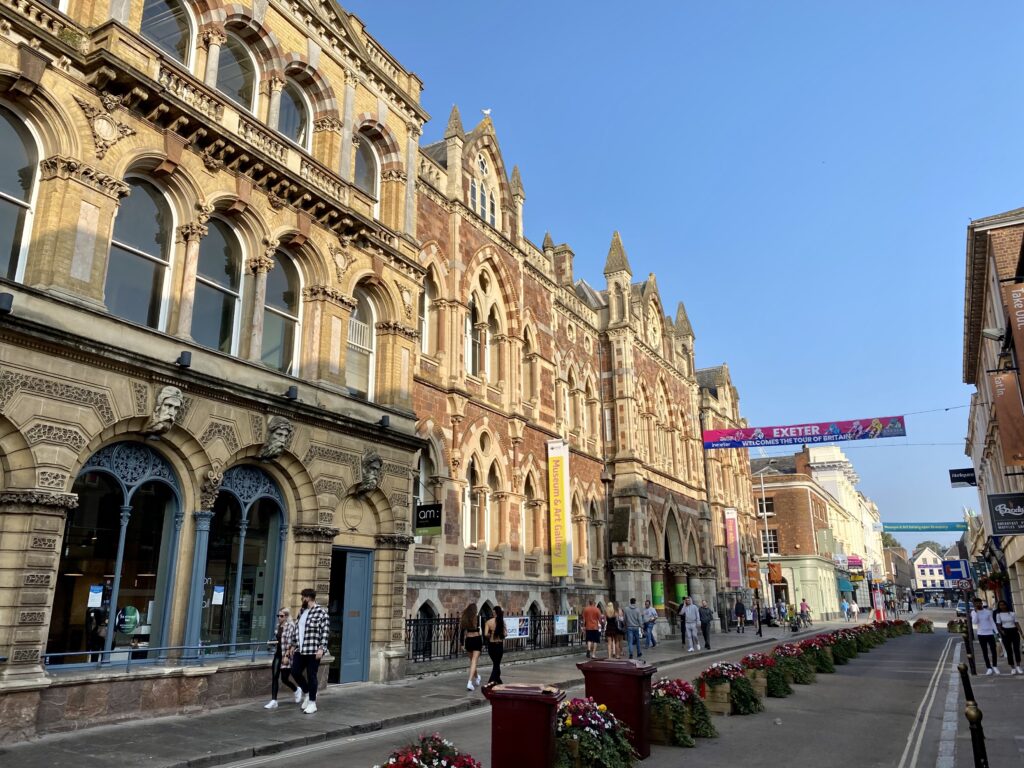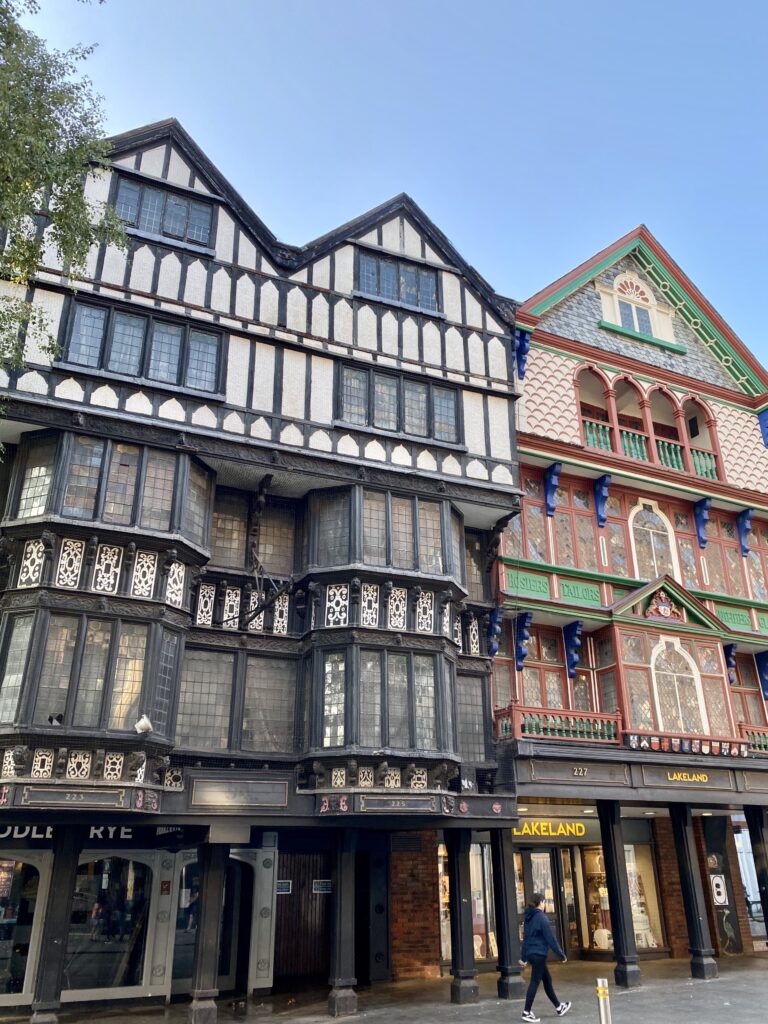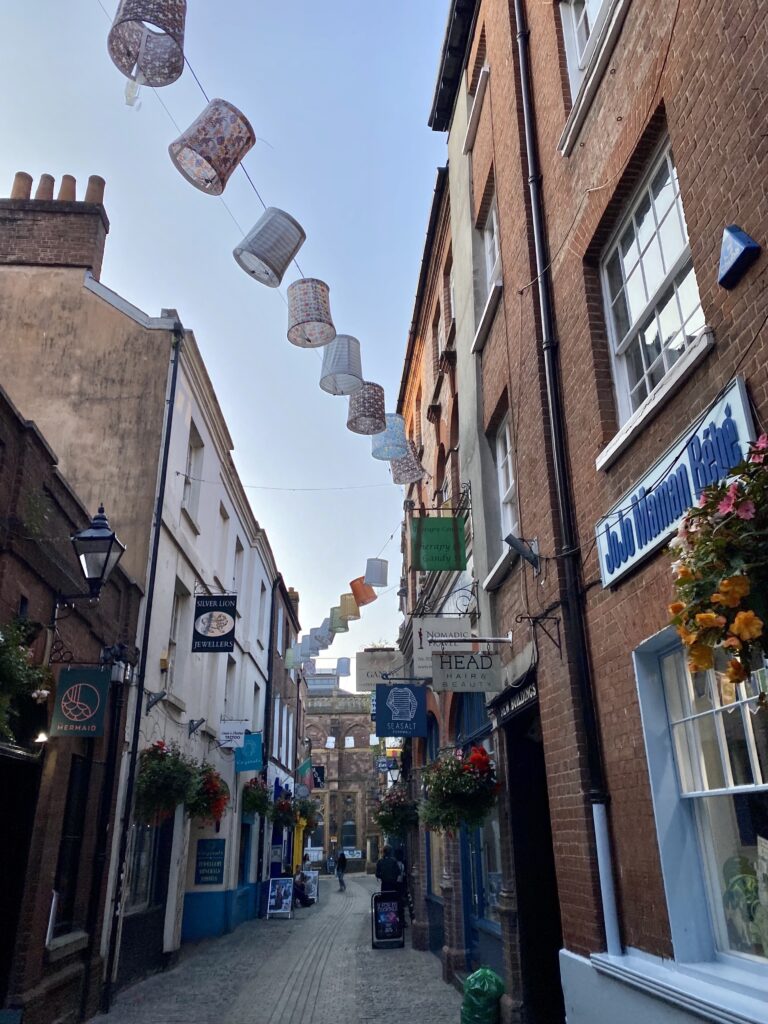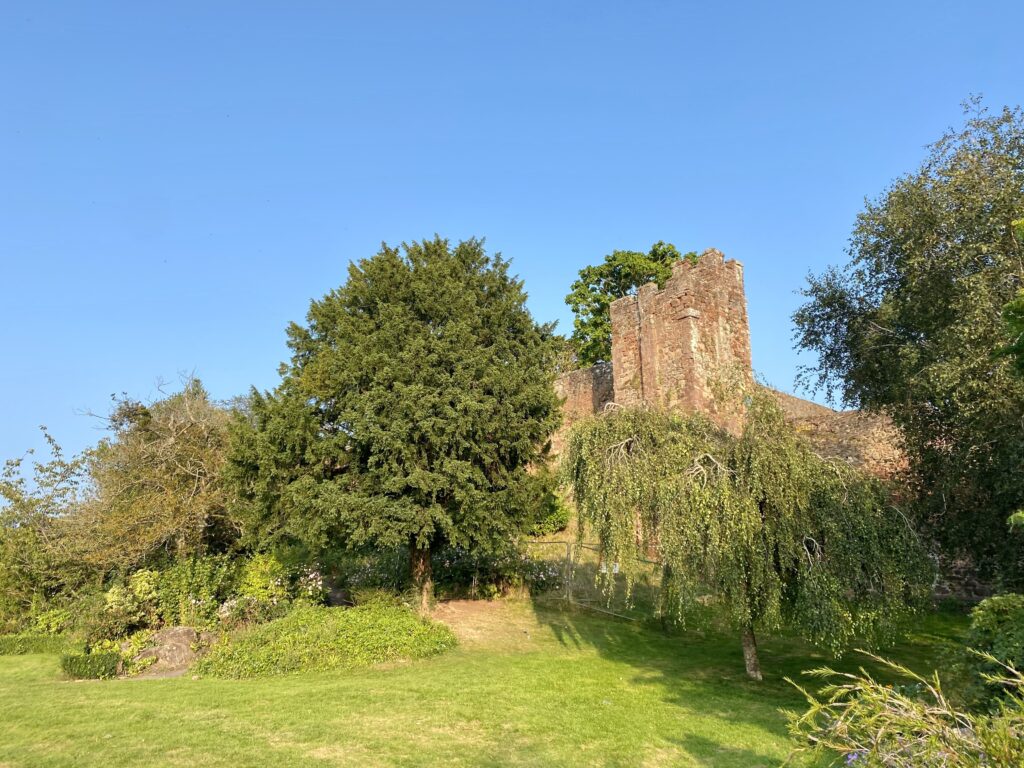 ---
Exeter Cathedral
By far the most famous site though, is Exeter Cathedral, a must-see for any holiday itinerary near Exeter. It sits near the town centre, surrounded by grass lawns. Plenty of people were sat around here on my first day, enjoying the balmy late summer evening. I walked past that day, then returned to visit inside on my last day. With its stunning white stone and Gothic architecture, the cathedral has existed in some form for 1000 years now. Even though I've seen older buildings elsewhere, that kind of history is still so impressive! The interior has dramatic vaulted ceilings and after a loop around, I sat for a while to just admire it all.
I'm not particularly religious, but the history and architecture of ancient churches across Europe is always interesting. Having visited so many, there are certain features that are common to all and they can start to all feel similar. I think the white stone of Exeter Cathedral made it stand out to me though. And this was also why I sat inside for longer than I perhaps normally would. Just a few extra minutes to soak it in and look out for any unique details I might have missed!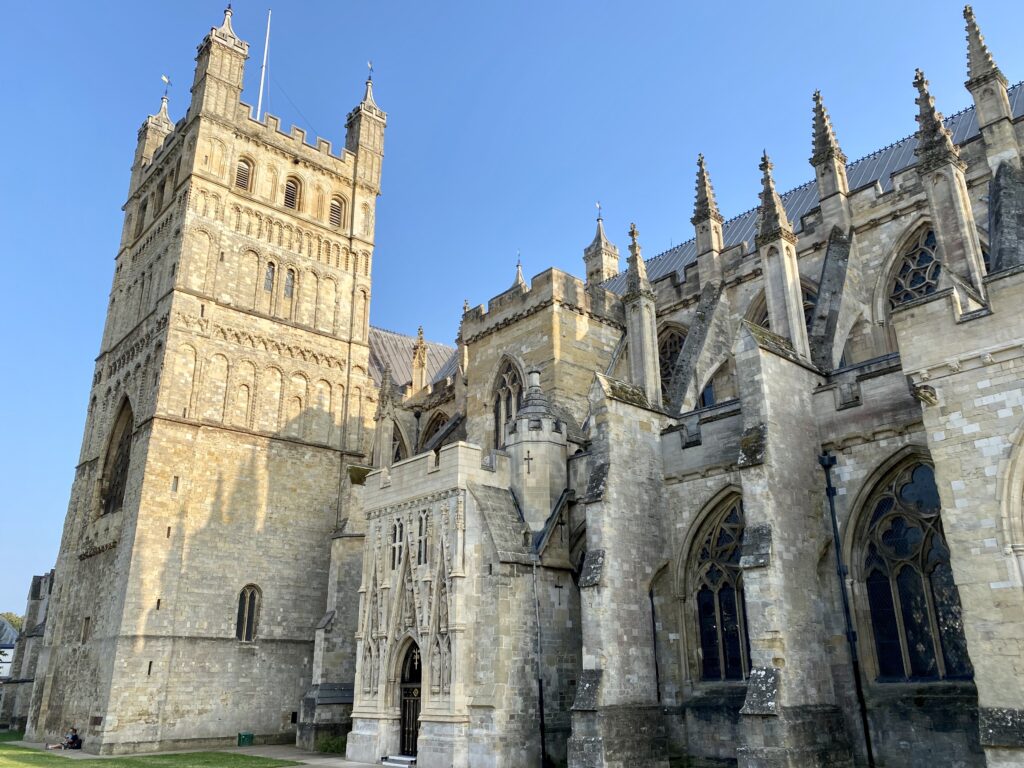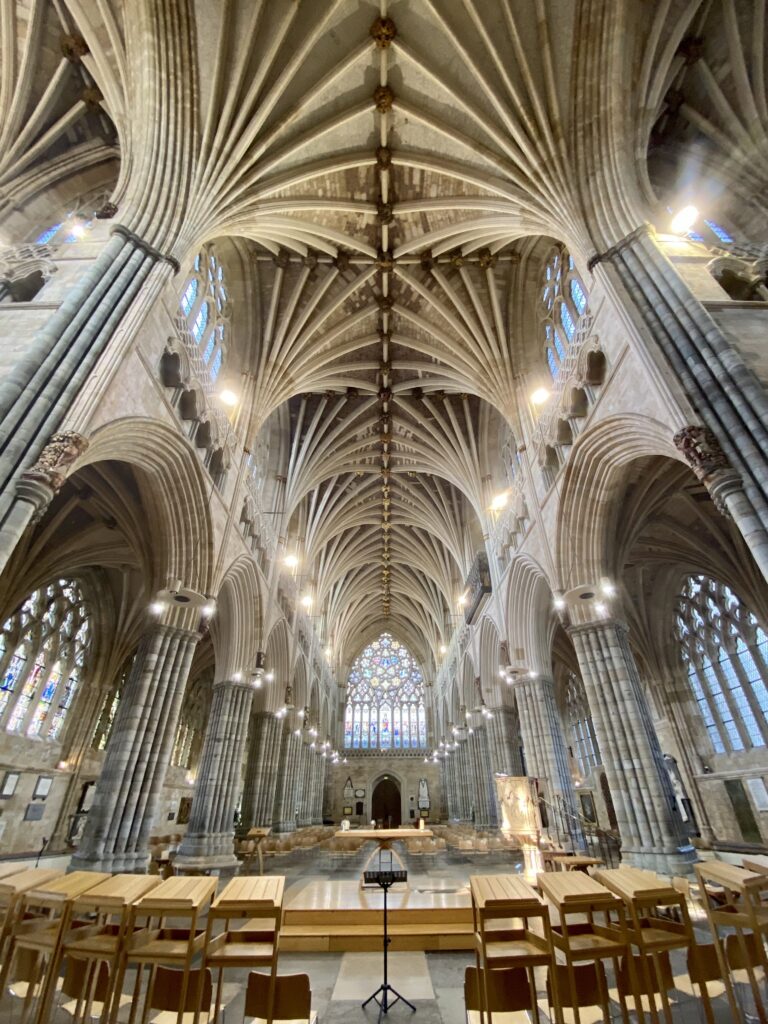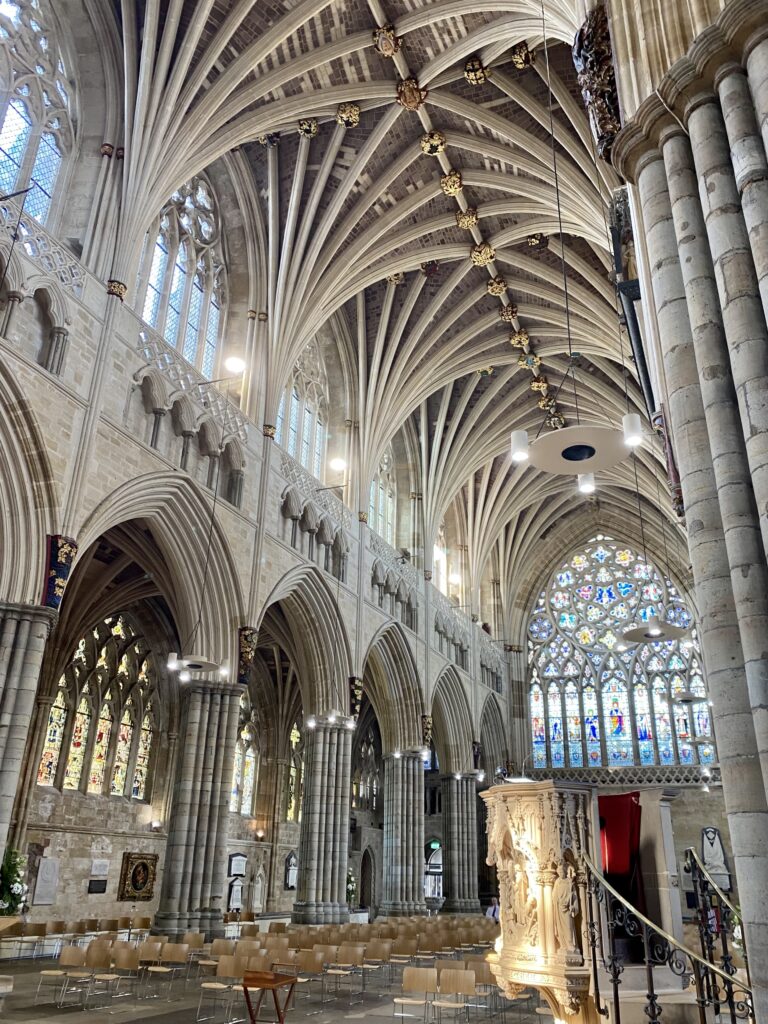 ---
Quayside
After the cathedral, I had another hour or so before my train, so I walked down to the Quayside area. This sits alongside the River Exe, where many people were on the river in kayaks or pedal boats. This used to be where trade came into the town from the sea, with the Customs House and Harbourmaster's Office both still there. Though both have now been converted to entirely different uses! There are some nice eateries in the area, then along the Quay there are old archways that have been converted into independent shops now. I had a browse along them, then sat in the hot sun with a cool drink, watching the boats and birds on the river.
To reach the train station, rather than return through the town centre, I followed the river instead. There are paths running alongside it through the grassy embankments. It was a longer walk than I was expecting, though, especially carrying my overnight bag in the sun. This was the hottest day of my entire week in Devon! I stayed by the river for as long as possible, before rejoining the road to the train station.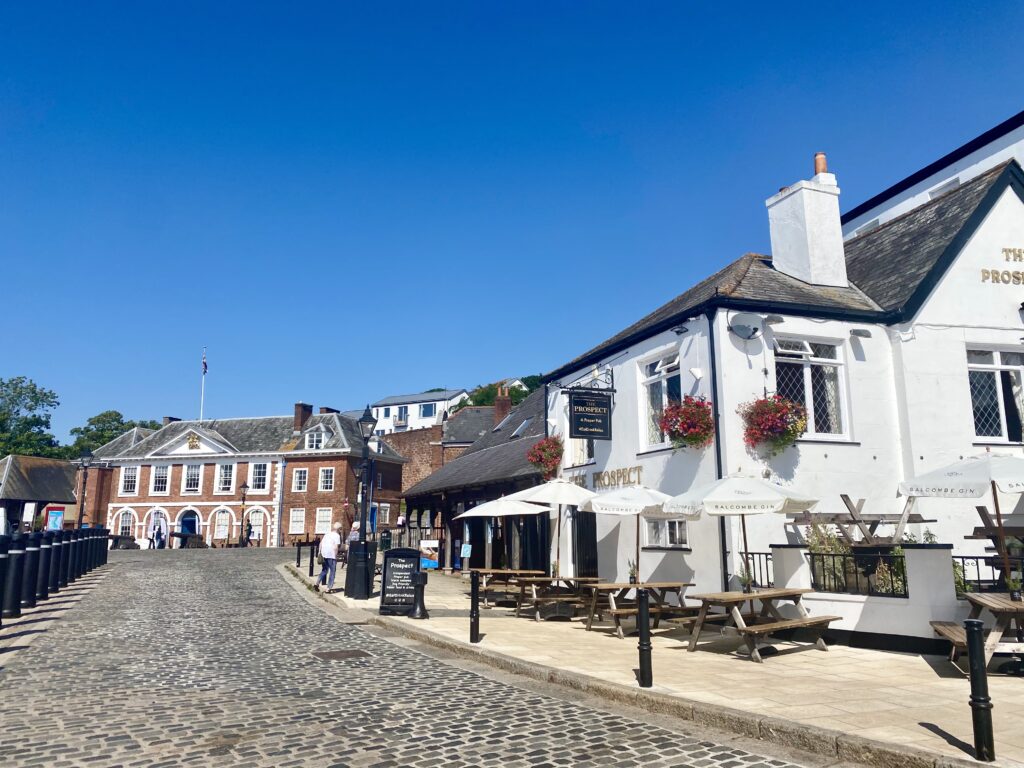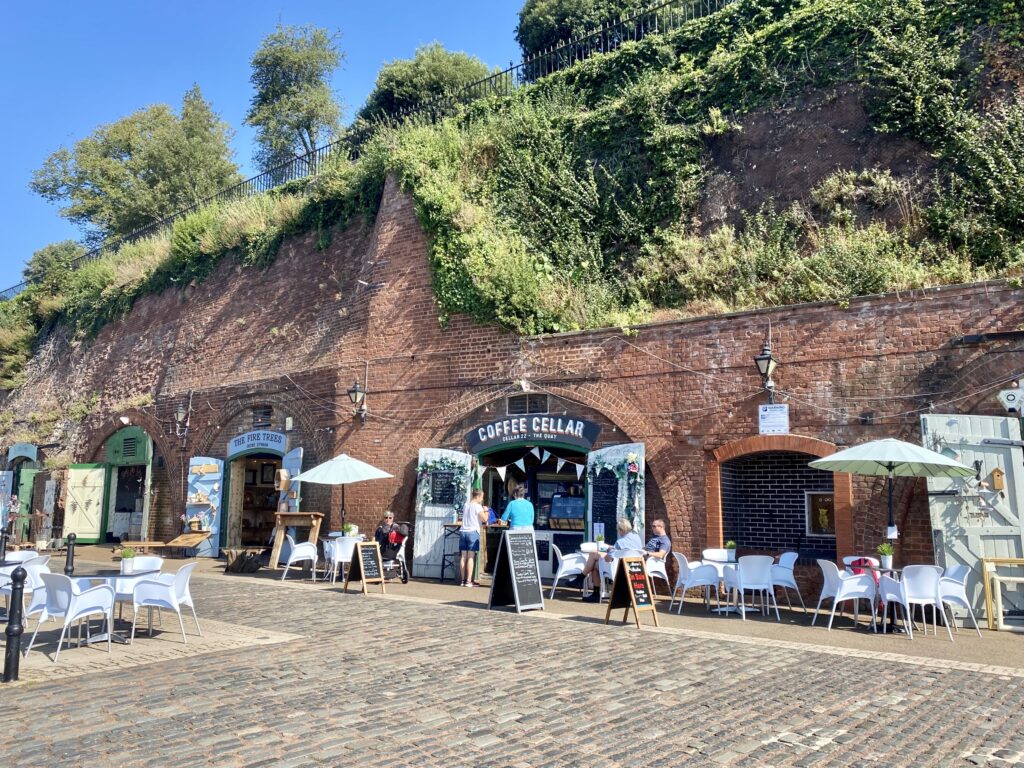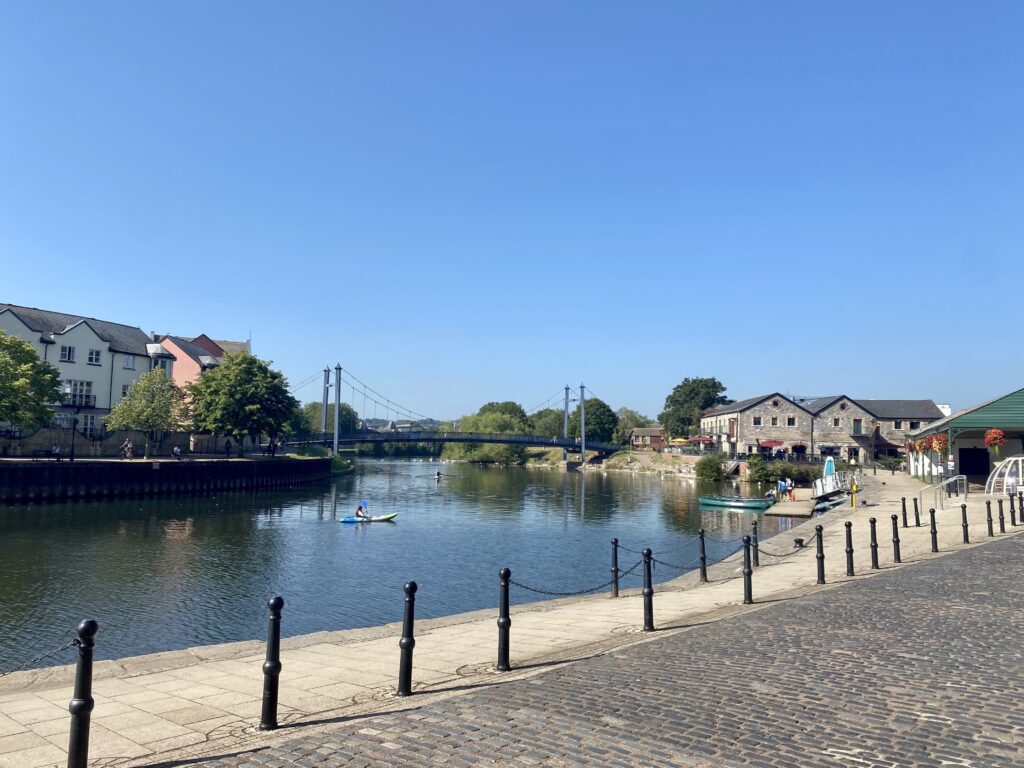 ---
It was a fun few days in Exeter, and I think I squeezed a lot into my 3-day itinerary! There is obviously a lot more I could have seen, especially in North Devon, which could have been a separate overnight stay had I had longer in the area. Plus, I had planned around Exeter for public transport connections. Which was also true of my second location for the week – on to Plymouth!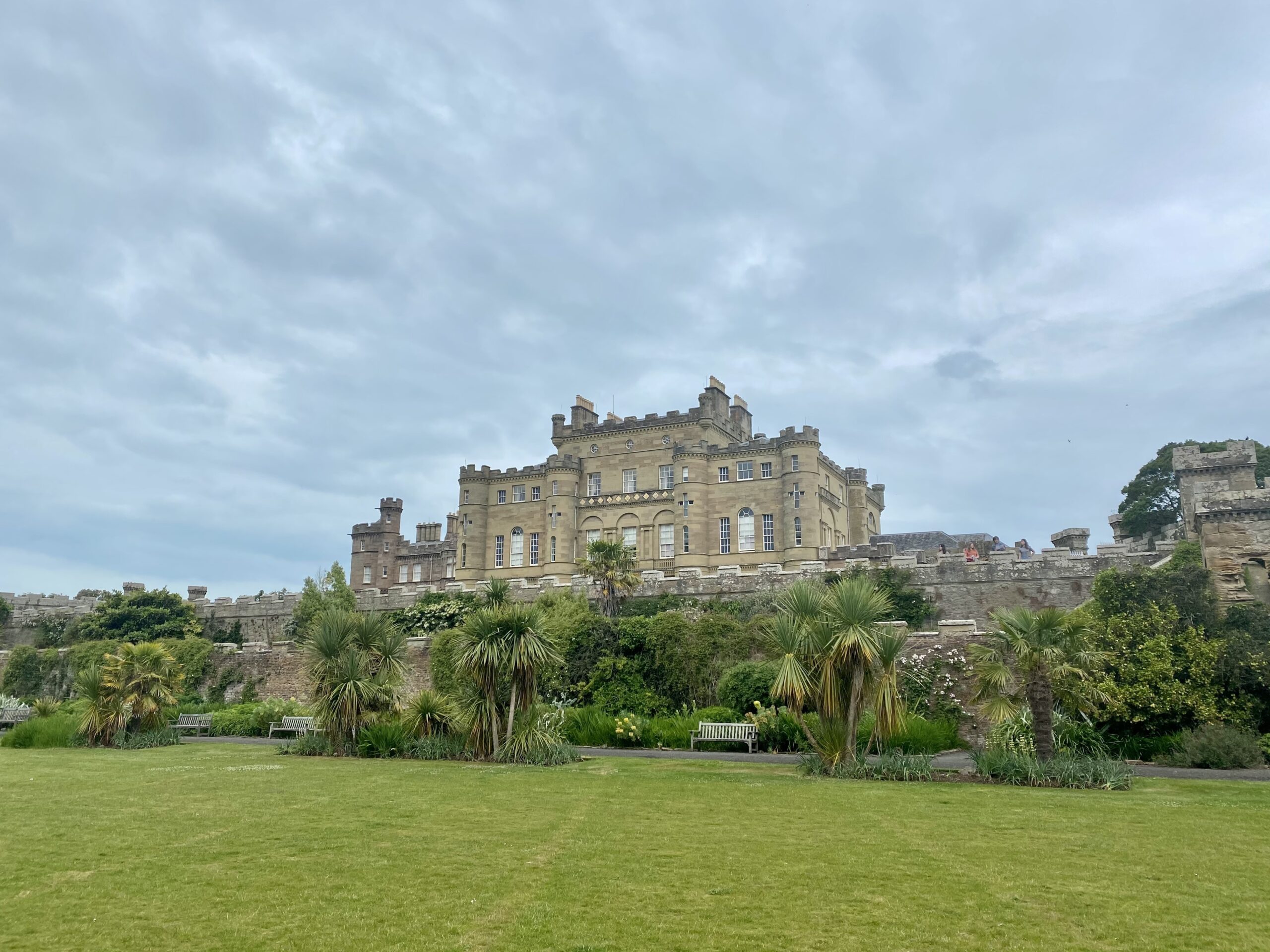 You May Also Like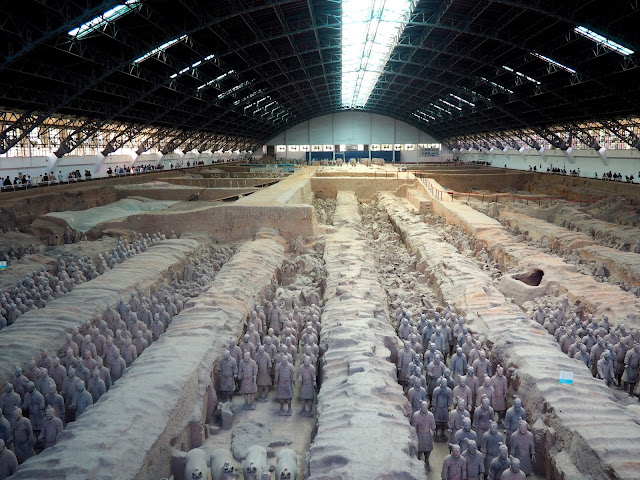 25 April 2017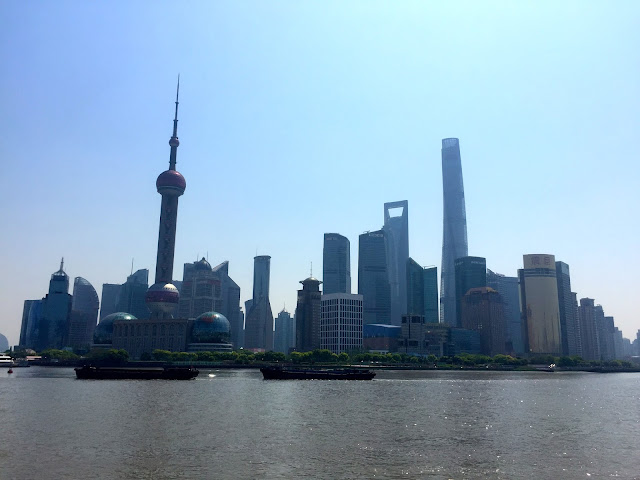 6 May 2017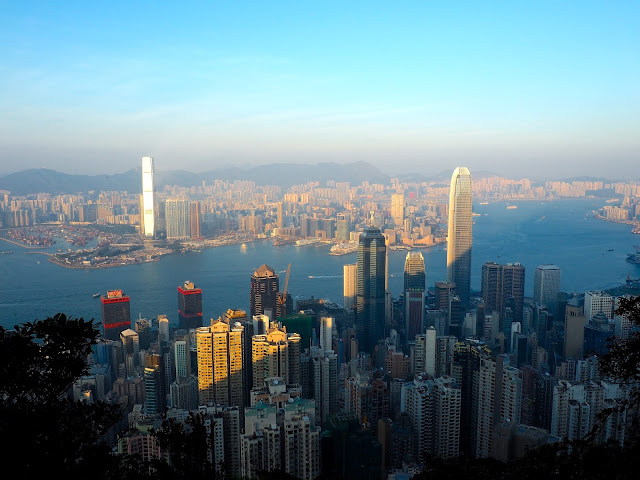 14 November 2017