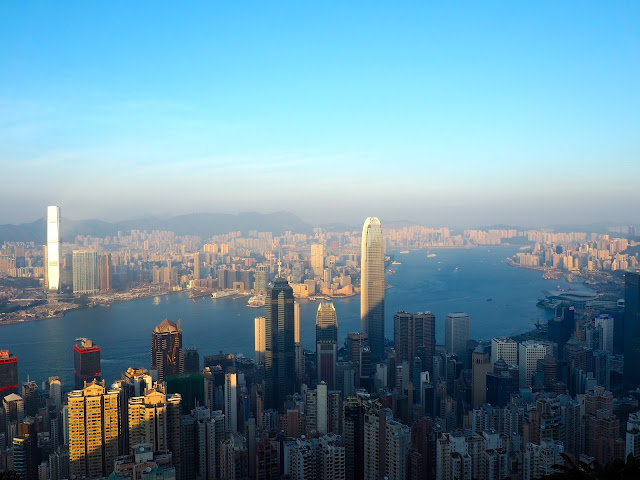 Top Ten Sights in Hong Kong
18 July 2016
Hong Kong has such a variety of things to do and and see, and that's one of the big reasons why I love living here so much. Even after nearly a year, there are still parts of it that I haven't been to yet. I have, however, visited most of the major tourist attractions around the city. Narrowing down a top ten was pretty difficult, as I kept remembering other places I like. I decided to stick to specific places, and ones that would appeal to everybody, and are mostly unique to Hong Kong. I skipped things like hikes, as they're not for all, and beaches, as Hong Kong's are fine but not the best I've seen, and you can see these sorts of place in many parts of the world. These are my must-dos on a visit to Hong Kong.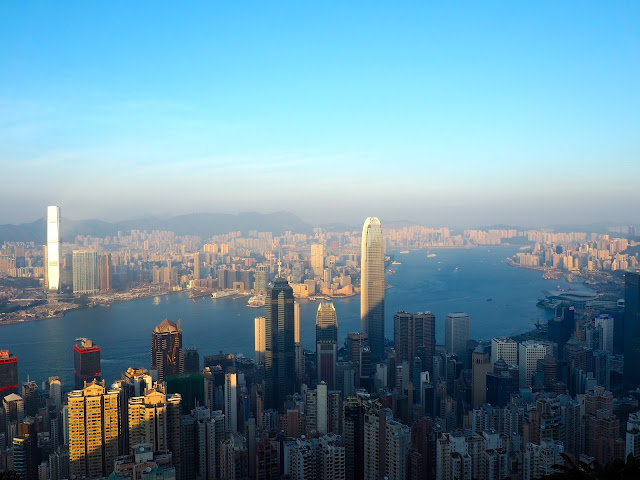 1. The Peak
It's number one on every list like this one for good reason! Nothing screams Hong Kong more than the view from the highest point on the island, looking out over Central, Victoria Harbour, and Kowloon. I've hiked up a couple of times, but the most popular way to go is on the tram, a steep ride uphill, and the ticket includes entry to the viewing deck on top of The Peak Tower. If you do fancy some walking at the top, the Circle Walk gives you more views to the west and south of the island, and only takes around 40 minutes on flat ground.
More info here.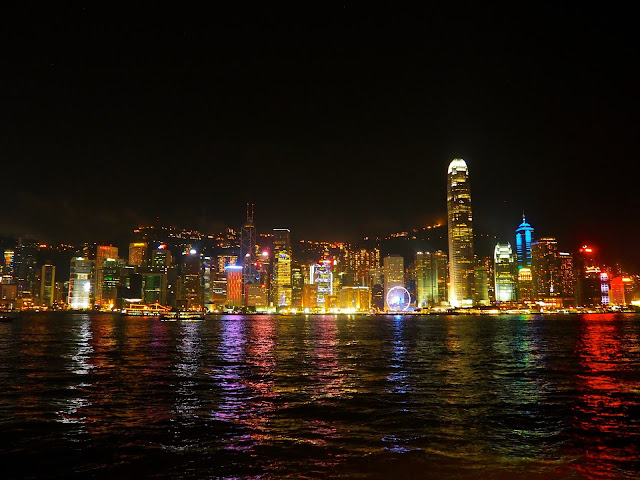 2. Tsim Sha Tsui Promenade
This is the other place to get a good view of that iconic skyline. Central is fun to visit, but Tsim Sha Tsui is where you need to be for the view. I personally prefer it here to The Peak, as you get the proper skyline view, and can watch the boats sailing through the harbour. Go at night to see it lit up – I've passed many an evening sitting here, chatting and having a drink – and if you're there at 8pm you can catch the Symphony of Lights show. The promenade is also home to the Avenue of Stars and the Clock Tower, which are worth having a look at too.
More info here.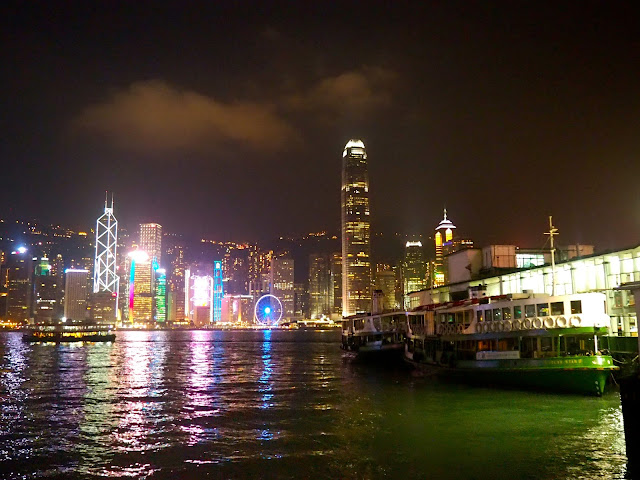 3. Star Ferry
The Star Ferry service has been shuttling passengers across Victoria Harbour for over a hundred years now, so it's a fun tradition to take part in. And at a mere $3 a ride, how can you refuse? I would recommend sailing at night, to see the city lit up, especially if you haven't already, and get it going from Tsim Sha Tsui towards Central for the best view, or to Wan Chai if you want a slightly longer ride, not that either way takes that long. Star Ferry also run harbour tours, with a commentary of the city's buildings.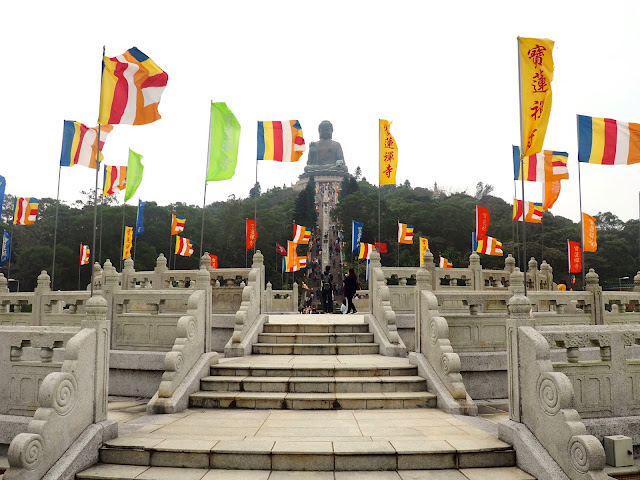 4. The Big Buddha
You'll have to take the MTR out to Lantau Island, followed by a bus, or the more popular cable car, to get to this one. It's worth the trek though, and the cable car is an experience within itself. At the top, the Tian Tan Buddha towers above you, the largest seated outdoor bronze Buddha statue in the world. You can see it from ground level, or brave the steps for a closer look. It's not the only attraction here though, as the Po Lin Monastery is right next door, boasting some beautiful Buddhist halls.
More info here.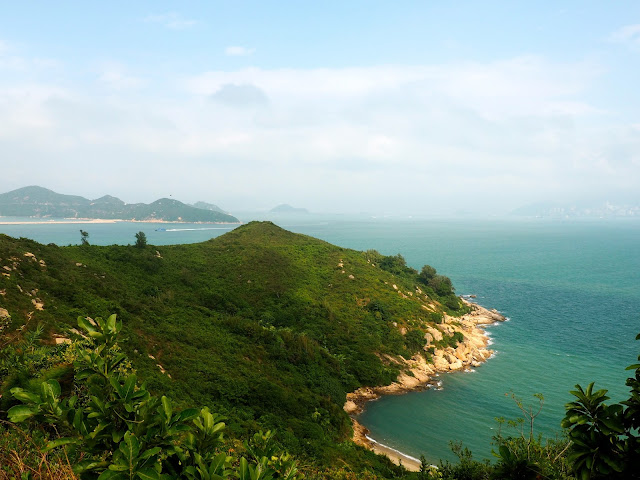 5. Cheung Chau Island
There's several Outlying Islands to choose from, but this one would be my top pick. It's a bit further away than some of the others, but small enough to get around on a day trip. It's got a cosy sort of atmosphere, still busy but far removed from the centre of Hong Kong. Full of fishing boats and excellent seafood around the village, with a beach on the other side, and hikes around the island that offer stunning vistas, hidden pavilions, and even a pirate's cave, what more could you want from an island?
More info here.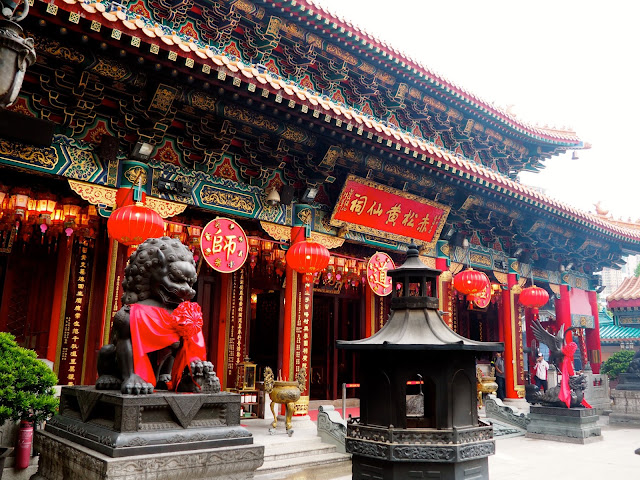 6. Wong Tai Sin Temple
There are hundreds of temples around Hong Kong, so it can be hard to know which ones are worth visiting. This is one of the more popular choices, and for good reason. Wong Tai Sin is a fairly large temple, with smaller temples and pavilions, and the Good Wish Garden surrounding it. Admire the colourful lanterns over the courtyard, say a prayer by lighting incense sticks, find your Chinese zodiac statue, and watch the koi swim through the pond. Yes, it will be busy and noisy, with that heady incense scent all around, but it's a great way to see what Chinese temples are like.
More info here.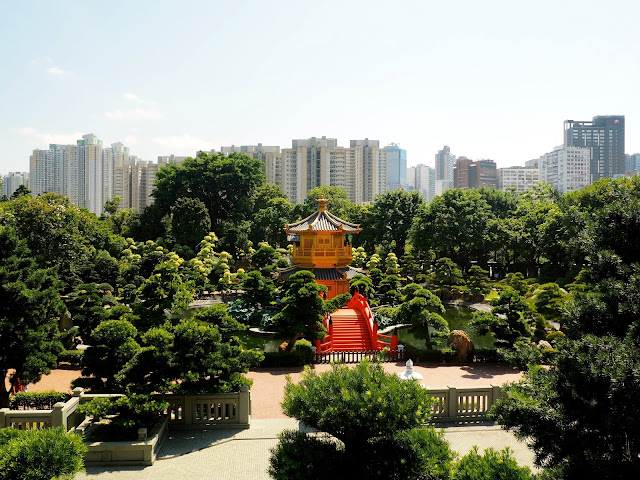 7. Nan Lian Gardens
Just one MTR stop away from Wong Tai Sin, I often recommend these two together, as an afternoon outing. Nan Lian Gardens is adjoined to Chi Lin Nunnery, making it another place of worship, but the atmosphere here could not be more different to Wong Tai Sin. Where Wong Tai Sin is crowded, noisy and chaotic, Nan Lian is a place of peace, quiet, and meditation. It's beautifully designed, with perfect symmetry, and simpler than some of the more colourful temples, though no less grand, with its vast golden Buddha statues. The gardens also offer views of the surrounding city, showing you how this oasis of calm lies right in the middle of such a busy city.
More info here.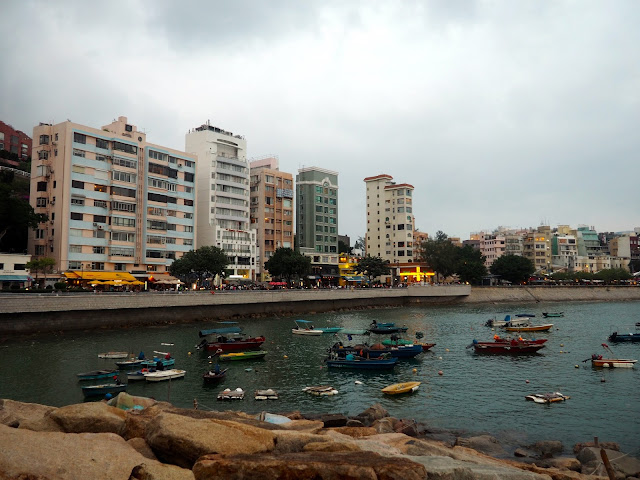 8. Stanley
Stanley lies on the south side of the island, and is one of the oldest villages in Hong Kong. It's most well known for its large market, open every day, and while Hong Kong has many other famous markets (Ladies and Temple Street, to name a couple), this one is probably my favourite, as it has such a range of items, from cheap clothing to unique trinkets to beautiful paintings. There's plenty more to see in the town though, including the picturesque waterfront, lined with restaurants where you can watch the fishing boats in the harbour, the historic Blake Pier, and the beach, which is busiest during the annual Dragon Boat Racing competition.
More info here.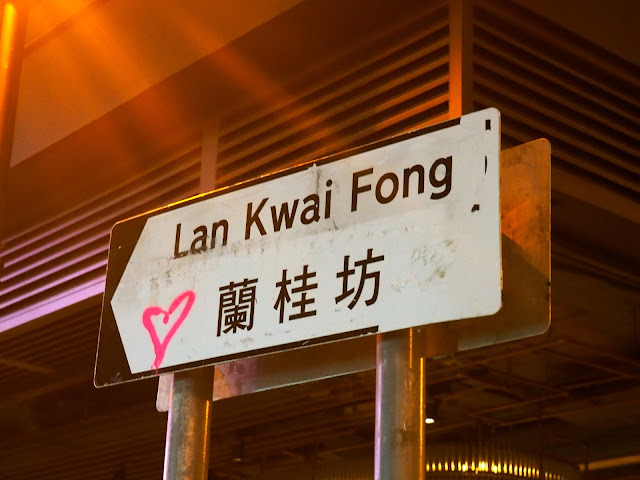 9. Lan Kwai Fong
If it's a party you're looking for, this is where to find it. Hong Kong has an excellent nightlife scene, with so many bars and clubs to choose from. While Wan Chai and Soho are also popular, LKF is the heart of the city at night. Drinking in public is legal, so the street fills up with crowds of people spilling from the bars and clubs on either side. Whether you're after an elegant drink in a bar, an underground open mic night, or a flashy dance club with plenty of shots, you'll find it here. Even if you're not a party person, it's worth having a wander through the area, especially on a Saturday night, to watch the madness unfold. And if you are a party person, enjoy!
More info here.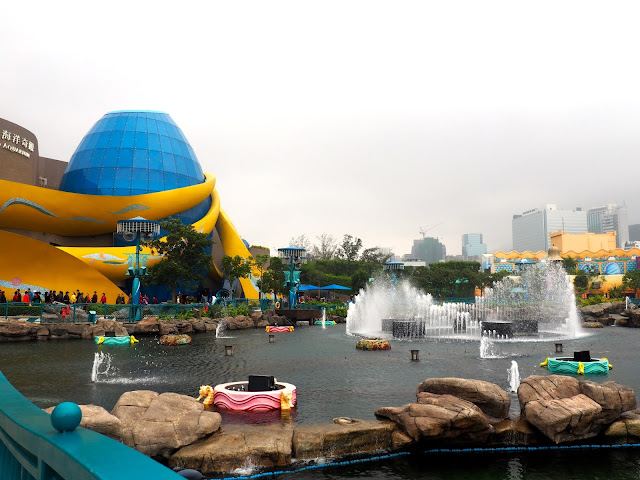 10. Ocean Park
Everyone has their own preference regarding Hong Kong's two major theme parks, Ocean Park and Disneyland, and while I've written before about how magical Disneyland is, it's Ocean Park that makes this list, because I've been three times now, it's unique to Hong Kong, and if you only have time to visit one park, I'd say go for this one. It's so big that you struggle to get round everything in a day, but whether you're going to see the vast range of wildlife exhibits, or to get your adrenaline kick on the rollercoasters and other rides, there's something for everyone to enjoy.
More info here: visits one, two and three.
You May Also Like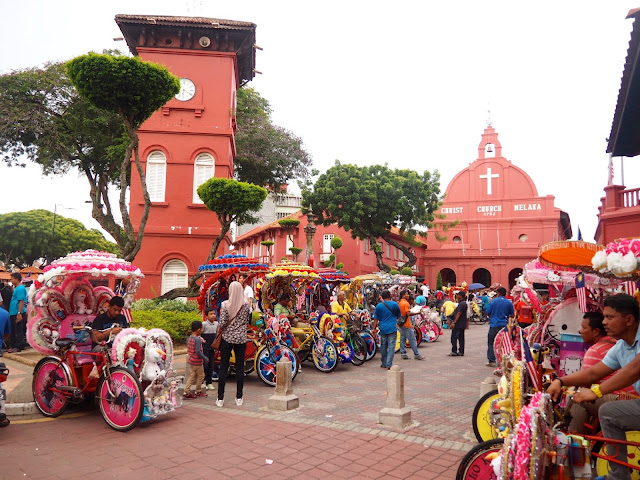 4 September 2017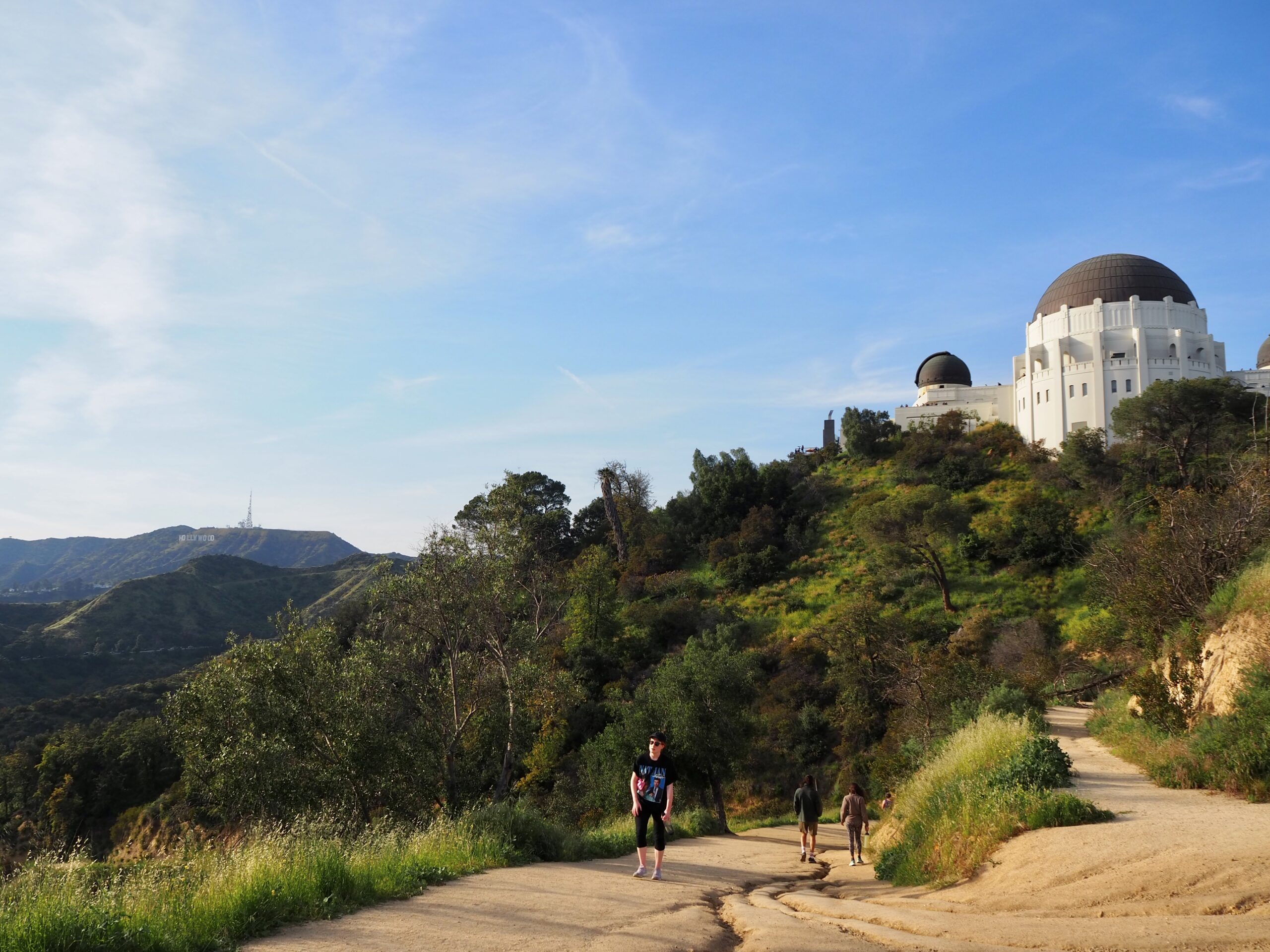 17 April 2023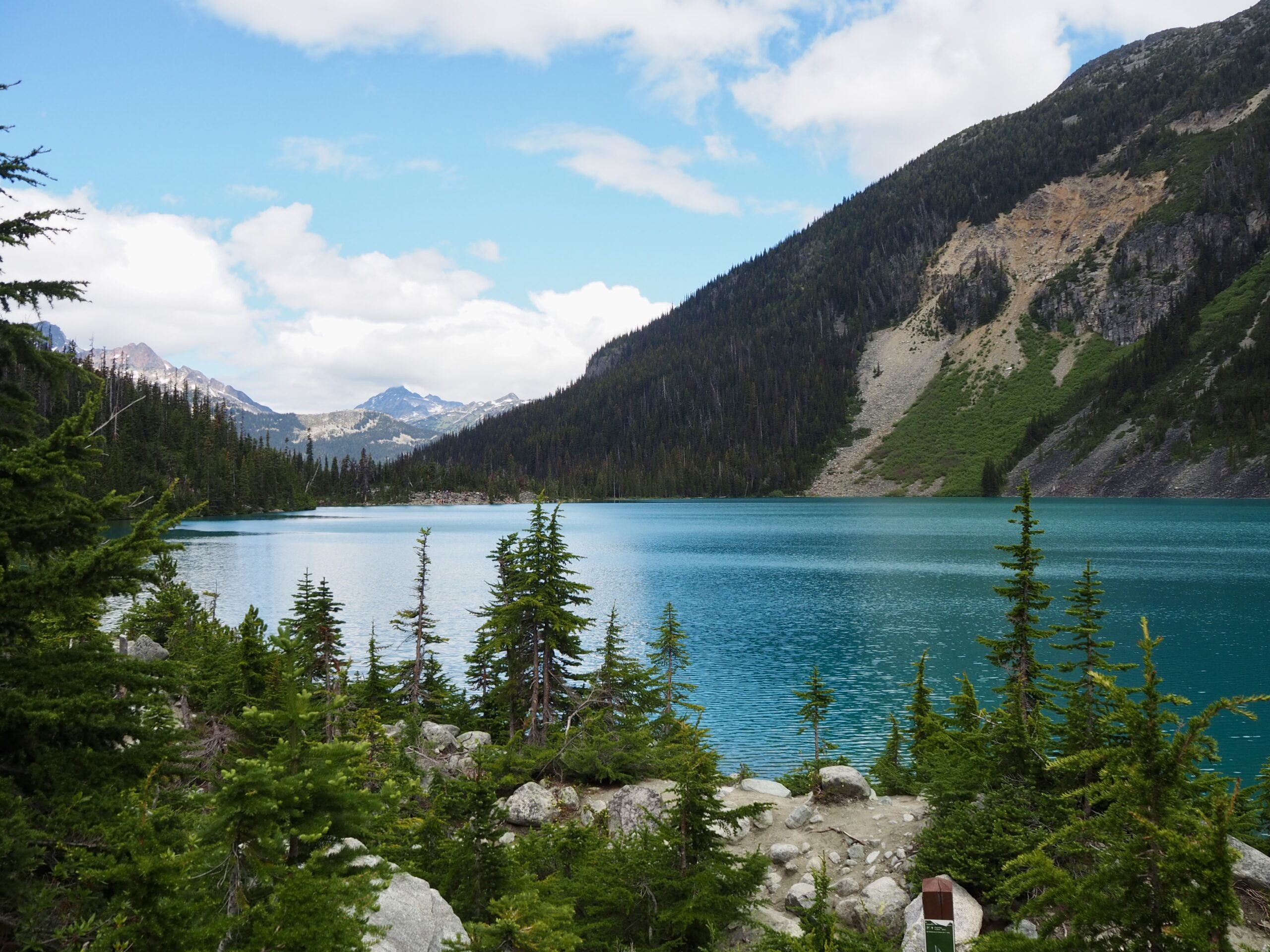 18 July 2023