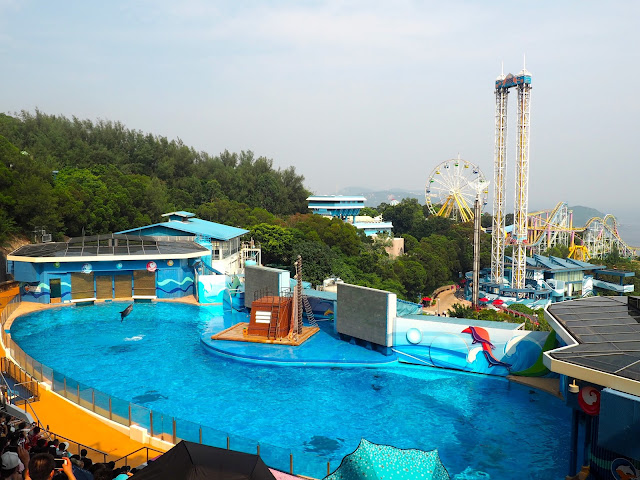 Ocean Park: Round 3
13 July 2016
Ocean Park has an extra summer feature at the moment, in the form of a Spongebob Squarepants themed water playground, which was definitely a welcome surprise when it was so, so hot outside. We had vague plans of a beach barbecue later that night (which ended up not happening), so we had swimwear with us just in case, and it turned out to be exactly what we needed. The play area was quite small, and almost certainly geared towards children, but we didn't care. There were sprays and fountains to run through, a massive bucket which slowly filled up until it toppled over and soaked everyone in the vicinity, and foam pit. The last was probably when we were at our silliest, standing right under the foam nozzle overhead, piling it on ourselves (which the children there were only too happy to help with!) and lying down and getting lost in it. It was all completely ridiculous but so refreshing and utterly hilarious. We didn't even mind being in damp swimwear and clothes for the rest of the day, since they kept us a little cooler. And we stopped for photos by the Patrick statue, still completely soaked.
After that funny little stop, we headed up The Summit, taking the Ocean Express train again. I've never done the cable cars in Ocean Park, largely due to my fear of heights, and they're sometimes closed in bad weather, and my friends who have been on them said they found it a bit nerve-racking too, and they don't have the same fear I do. Anyway, once at the top we headed straight for the Ocean Theatre, where the Ocean Wonders who was about to start, since we hadn't seen it before (except Emma, but she said it was worth seeing again). At first there appeared to be no seats left, but it turned out no one else wanted to sit in the sun, so we grabbed those spots. The show features the park's sea lions and dolphins, the latter being one of my favourite animals. I have mixed feelings about animals being kept in captivity and used in shows like this, but if the animals are happy and well cared for, and have been bred in captivity, and the zoo or park or whatever makes efforts to aid in conservation etc, then I am ok with it, and these requirements appeared to be fulfilled in this case. Seeing dolphins firsthand reminds me of how intelligent these creatures are, and they clearly had strong bonds with their trainers. The best trick was when they propelled the trainers along by their feet, which looked much more difficult than simply riding the dolphins. I almost wanted to get in the water with them, partly because it looked like so much fun, and partly because it was so damn hot!
We then headed down to try some of the rides in Adventure Land. First up was the Raging River, and our biggest takeaway from this one was that it was not worth the wait. The line took 20-30 minutes, and while cruising along a rather sedate, definitely not raging, river in a log car was quite pleasant, there's only one drop, the big one at the end. If you can get straight on this ride without waiting, then by all means go for it, but it's not worth hanging about for. You don't get that wet either, and it's over pretty quickly. Then we went over to the Mine Train. As I've said before, I terrified of heights, and therefore not a fan of rollercoasters. I love rides that go fast, or involve spinning, but heights and big drops? No thank you. However, after much pestering from my friends, I decided I'd give one a try to see if I could get past the fear; the logic being that I haven't been on anything scary in years, and maybe I'd enjoy it now. The Min Train was chosen since it's not as big as some others, and doesn't go upside down. It does, however, more or less hang off the side of the hill, built on very tall supports. I was told the views are beautiful but since I shut my eyes at the first glance of how high we were, I didn't see much of them. Basically, I hated it. Hated every second, then proceeded to wait on a bench while my friends went for round 2. But at least I know it's not all in my head now!
After that traumatic experience (never again, honestly!), we opted for something more my level, in the form of the Rev Booster, a firm favourite since last time. It's so fast and so much fun, and is just enough thrill for me while staying firmly on the ground. We split up after that, so Matt and Emma could go on some of the scarier rides that I won't touch, so I went off to revisit some of the nearby animal attractions while waiting. We were in Thrill Mountain, so I wandered into the Polar Adventure. I adore the Arctic foxes (ironic, given that I don't like regular foxes, on account of coming from a farm) since they're just so fluffy and cute! They were asleep last time I saw them, but it was early evening by this time, so they were awake and roaming around the enclosure, so that was quite exciting to see. I was a little concerned about the state of their fur, but a quick internet search reassured me that they do shed their thick winter coats for a lighter summer one at this time of year. I popped in to see the penguins too, who were the opposite of the foxes, being less active this time, as they were all starting to go to sleep. It was very cute seeing them tucking their heads under their wings though.
Once I met up with the others again, we headed back down to the Waterfront. We wanted to see the evening show, just before closing time, but since we had a little time to spare, we went to see the pandas again. Our timing was perfect too, as we got to see them feeding the red panda. I don't always think feedings are the most exciting thing to see, but the red panda knew when it was time, when he saw the keeper, and jumped on the box, paws resting on a stick, (see the photo) waiting and ready, which was the cutest thing to see, and nibbles the food straight from the keeper's hand. Meanwhile the giant pandas were proving once again why I relate to them so much, as they just lay around, stretched out, and occasionally munching some leaves. Living the dream! The Panda Village includes the otter exhibit, but they seemed to have disappeared to sleep already, but we had already seen them out the front entrance anyway.
Finally, we made our way to the Lagoon, just in time for Symbio, the evening show. We weren't quite sure what to expect of it, but it proved to be pretty spectacular. Given that it's on the lagoon, we expected the fountains to be involved somehow, but what we didn't see coming was the images projected on the water, telling the story of two dragons, ice and fire, and how they initially fought, but learned to make peace with each other. The narration is in Chinese and English, so we could make sense of it all, though the images projected do a pretty good job anyway. The fountains aren't the only feature though, as blasts of flames and fireworks went off throughout the show, from more or less right next to us, which never failed to startle us each time. And the technicality of getting flames to appear floating on the water? I don't know how they do it, but it's excellent! The show lasts maybe 10-15 minutes (I wasn't keeping track), and is definitely worth staying for if you're in the park till near closing time anyway.
This was probably my last visit to Ocean Park (more on my future plans will be coming soon!), and I have to say, buying the annual pass was definitely worth it. You need to go at least three times to justify the cost of the pass, since it costs more than two visits but less than three, but I didn't feel like I was going for a third time only to justify it, as I would have happily gone anyway. I think Disneyland will always come first for me, anywhere in the world, since nowhere else can capture that same childhood magic, but Ocean Park makes for a damn good few days out!
You May Also Like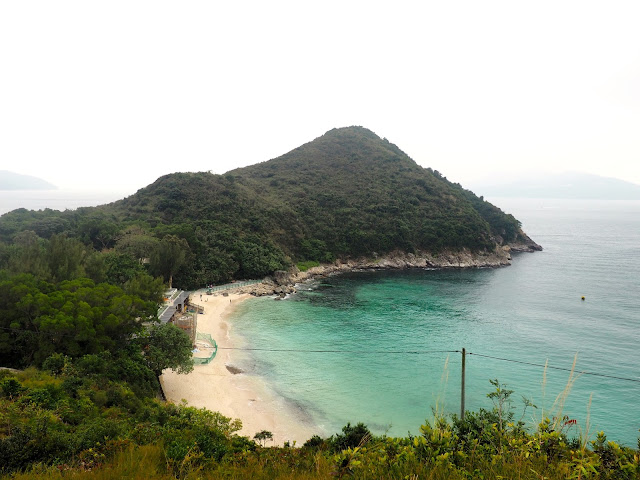 27 February 2017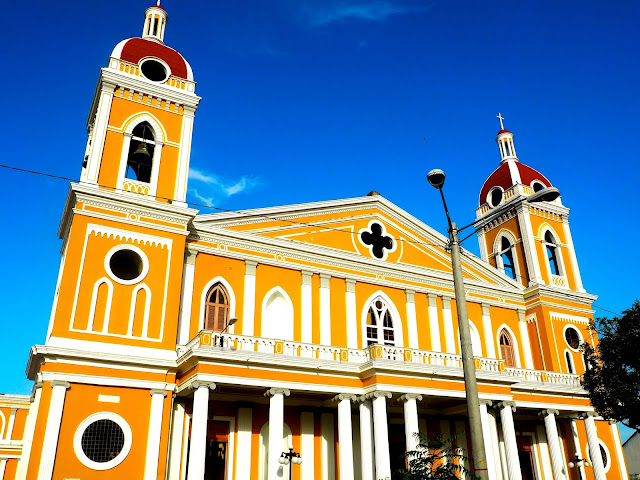 18 March 2017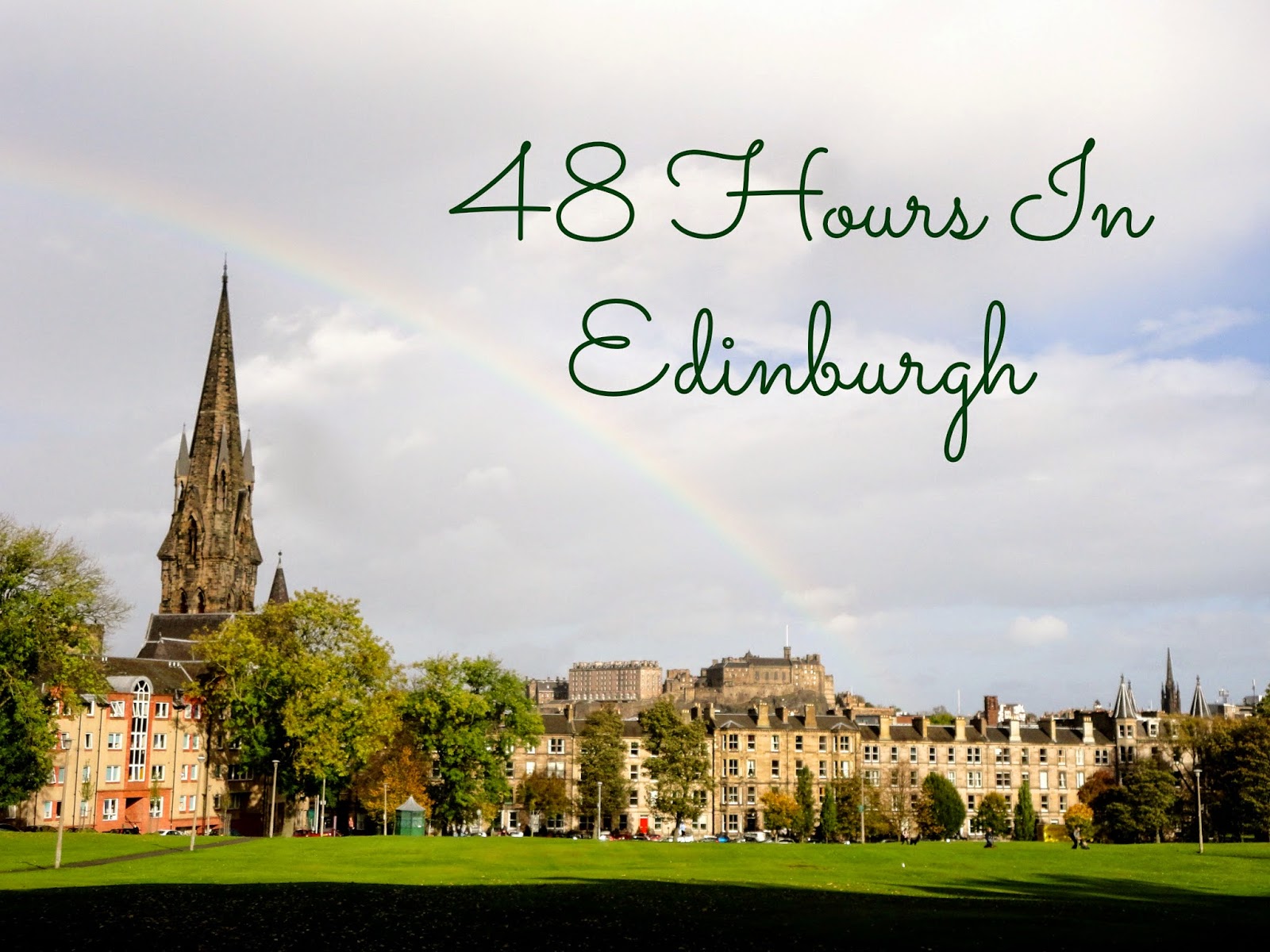 25 October 2014