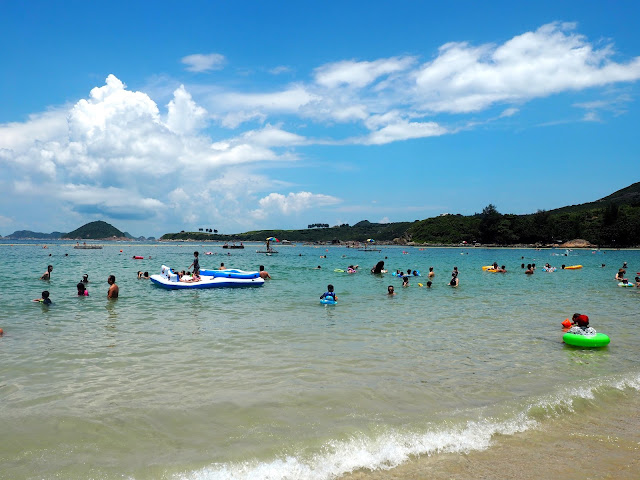 Clearwater Bay Beach | Hong Kong
30 June 2016
Hong Kong may be best known for its metropolitan centre, and the iconic skyline across Victoria Harbour, but there's also a wealth of nature to be found here. We went exploring again last weekend, on a beach day in the sun (it's been over 30 degrees here most of the week!). Having been to several beaches on the
south side
of Hong Kong island, and the
Outlying islands
already, we turned our attention to the New Territories, specifically the Sai Kung peninsula. This is meant to be one of the most beautiful parts of Hong Kong, but also takes the longest to get to. A forty minute MTR ride to Hang Hau, from which you can take the number 16 minibus, but it's faster to get a taxi, since the minibus is pretty irregular. We managed to catch it there, but taxied it back, the journey taking around 20 minutes each way.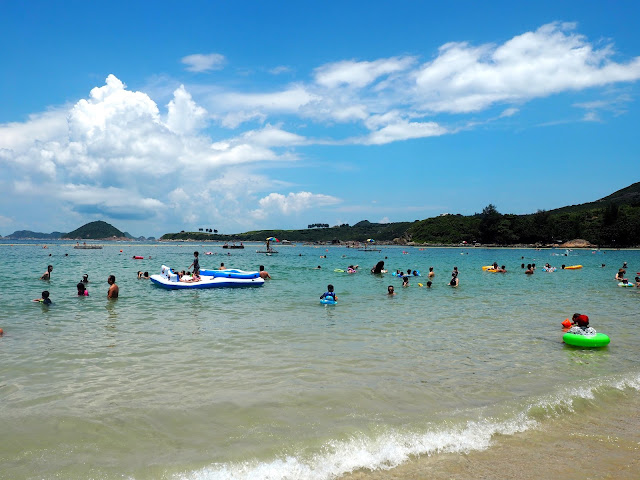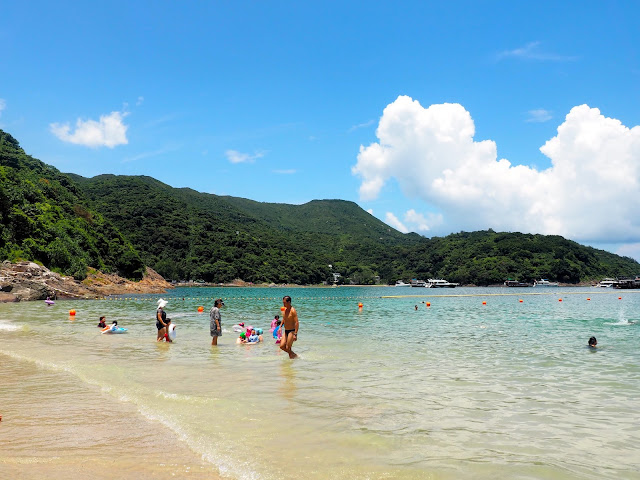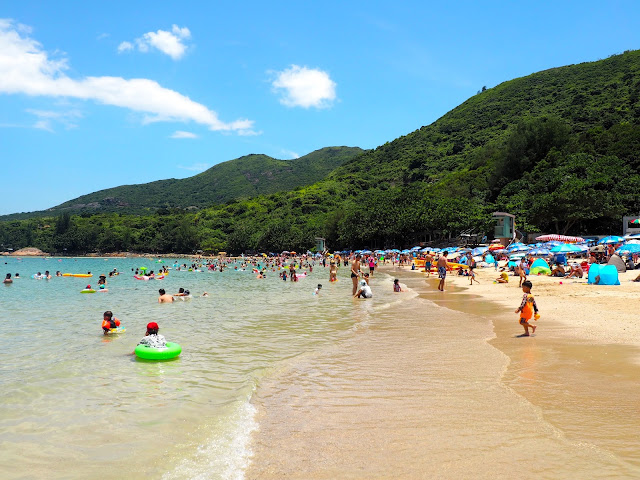 The Sai Kung peninsula is much more remote than other parts of Hong Kong, with the small villages surrounded by hills and greenery, so you feel a million miles away from the city centre. Clearwater Bay has two beaches, and we made for the second, since it's the bigger of the two. The beach was jam packed when we got there, which was partly unsurprising given that it was a sunny Sunday, but slightly surprising given how far away this particular beach is – I can only imagine how crazy the more central locations, like Repulse and Deep Water Bay must have been. There are a lot of facilities available here though, which explains its popularity; toilets and showers, lifeguard towers, food and drink stands, and beach umbrellas for rental, to name a few. Other beaches in Sai Kung are entirely untouched in comparison. It was a nice beach though, with clear water (hmm, I wonder where the name came from…) and bright, clean sand. There was a certain amount of rubbish floating in the sea, but we've come across that in many Hong Kong beaches, and as I said, there were a lot of people around that day. Hong Kong has nice beaches, considering you normally think of it as an urban city, but compared to other places in the world, they aren't fantastic.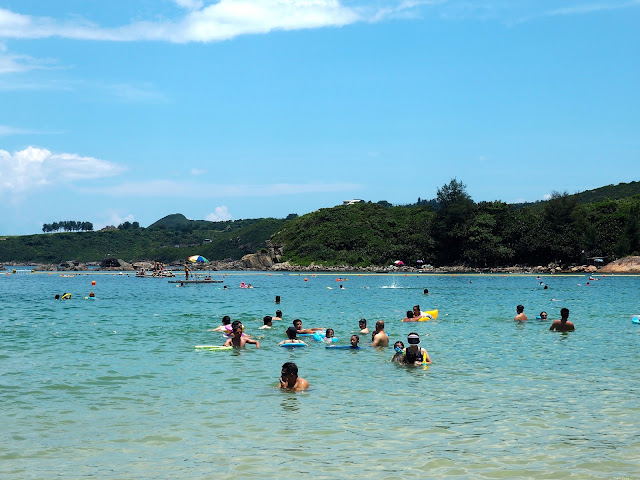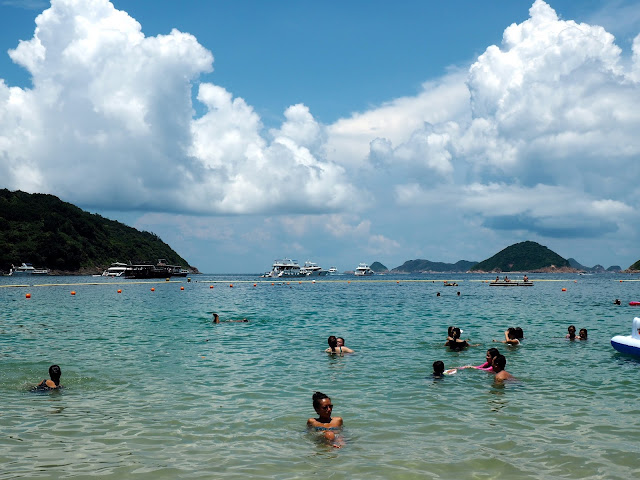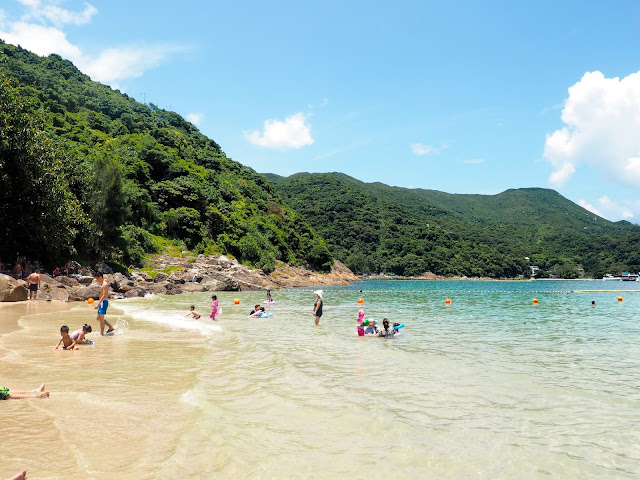 We had a good day though, and when it's as hot as it was, all you want to do is laze around, or alternatively stay home in the air conditioning! We spent a lot of time in the sea to cool off, as it really was that hot, and opted to pay for an umbrella to give ourselves some shade; even with that we were all a touch red by the end of the day. Initially I probably looked the worst (pale Scottish skin, what do you expect?) but it faded a lot by the next time, thank goodness. It was lovely being in the sea though, and the swimming area stretched out far enough to have a good swim. There were a couple of the big rafts you find on many of the beaches here too. My only complaint was the amount of children splashing water over us and practically landing on top of us as they played about. By all means, have fun kids, but a little more awareness of your surroundings would be appreciated… Our sunbathing time was spent chatting away, getting some snacks, and people watching. A lot of people watching. From adorable little kids, to people trying to inflate those air deckchair things (Google it), to interesting fashion choices, to some horrendously designed tattoos, we were definitely kept well amused.
All in all, there's plenty of beaches to explore in Hong Kong, and I may not be rushing back to this one, but it was definitely a pleasant way to spend a hot, sunny summer weekend!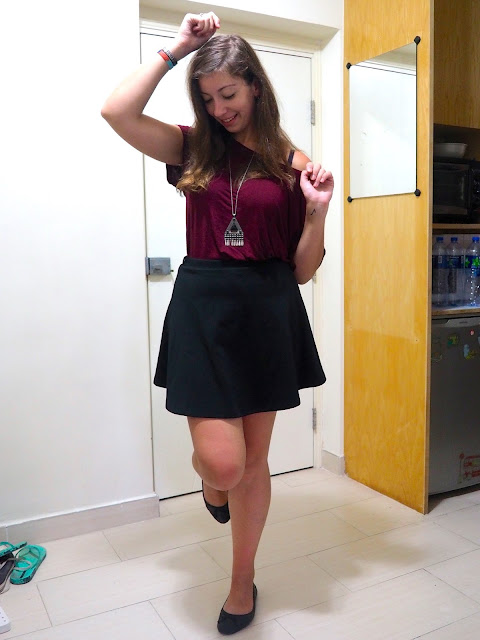 You May Also Like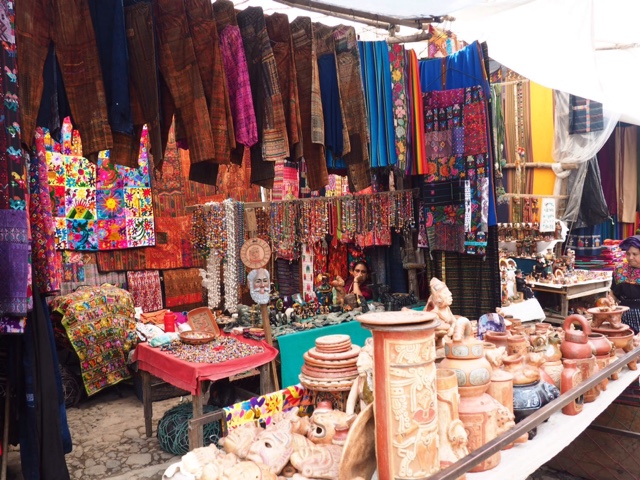 6 June 2015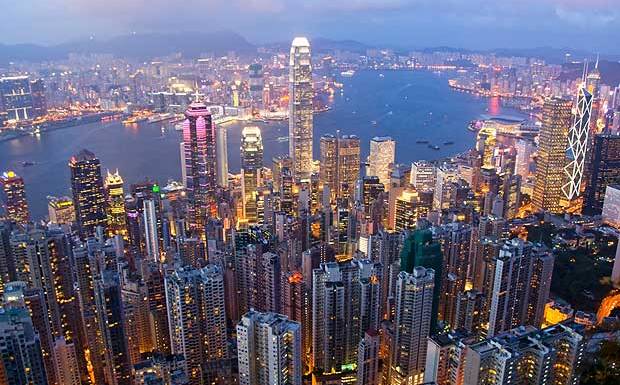 13 August 2015