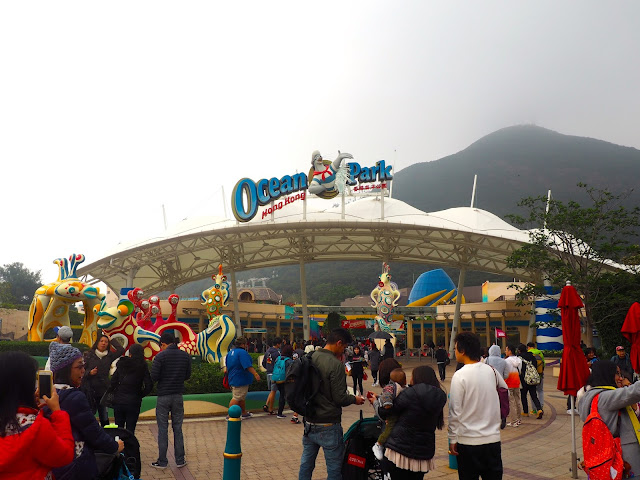 Ocean Park: Round 1
21 January 2016
We are children. Complete and utter children. I've heard good things about Ocean Park before, but I don't think anything could have prepared us for how much fun it was! Several of my friends here had their birthdays at the weekend, which gets you free entry to the park that day, so I legged it there after work to meet them. I was slightly on the fence about paying to go for only half the day, but it was so worth it. And I made it there from Tsuen Wan in an hour, which is very impressive – well done Hong Kong transport! It helps that there's so many buses there from Central. Once I made it though, it was just fantastic. I seriously underestimated how big the park is, and there's so much of it we ran out of time to see, so we'll definitely be back – hence the title!
First of all, as I walked into the park, I was immediately reminded of my trip to Disneyland, as the buildings are all decorated to match a certain theme – the entrance area is all ocean themed, as befits the park's name, but other areas diversify from these, making it so much fun to see what's round the next corner (well, you can use the map to give some of that away, but that's besides the point!). I had to try to find my friends inside, but in the mean time, I got a bit snap-happy, taking pictures of all the details I could see. The photos here are just a small sample of all the ones I actually took! I also enjoyed art and design back in the day at school, and while I don't do anything much related to it now, I do find it interesting to see how they manage to design everything with a theme in mind.
While I was waiting to check in with where my friends were (turned out they were on a rollercoaster, and obviously not in a position to answer their phones), I went to see some of the animals around. Ah yes, Ocean Park is essentially part theme park, part zoo. I'm a complete wimp about most rides. Well to be fair, fast and spinning is fine by me, but the terrible fear of heights puts a stopper to most things for me. But, the animals made it a more worthwhile day out for me, than just standing waiting for everyone else to go on the rides. First up was definitely the pandas – I live in Asia, come on! – and they were so adorable! Well, after the first one stopped scratching his balls… But then he was just flopped there, looking so laid-back, but also done with everything, and I don't think I've ever related to an animal more! The otters were right next door too, another favourite of mine, and I was lucky enough to catch the end of their feeding time. Then they were just playing, and it was adorable, and I'm not sure I'm supposed to be this excited about pandas and otters at age twenty-one, but I don't really care.
While I was wandering through those exhibits, I finally got the call back from my friends, who were up at the summit, the second area of the park at the top of the hill. You can take either the cable car or the Ocean Express train, but since 1. I'm scared of heights (did I mention that?) and 2. the cable car was suspended because of strong winds, I took the train. It was even more exciting than I was expecting though, as the steampunk -style station revealed a train decked out to be like a submarine, and which played a projection of an ocean journey on the ceiling. From the top, I had to resist the temptation to stop and look at everything on the way, and head straight to the Mine Train ride to find the girls. The coaster itself was one I might have done, being not too high – if it hadn't been positioned on a cliff edge! Typical Hong Kong really. Instead, I admired the view, and photographed my friends on their way past me in the little train.
Once I was with them, the day got even more exciting, as their energy and enthusiasm was so infectious; it was like I was the personal photographer of two small children, but I was having a great time nonetheless! As we headed away from the ride, we got sidetracked from wherever we were going by the sea lion exhibit. After some running around trying to find the entrance, and a rather graceful fall by me, we found it, and proceeded to squeal at the animals. We then squealed even more, at the discovery that we could pay for some fish to feed them ourselves. It sounds pretty simple, but seeing them leap out the water to catch the fish in their mouths was pretty awesome, especially as it was the big daddy sea lion who was grabbing for most of them. He must have been about twice the size of the females – of which there were six, all of them his girlfriends. We did – somewhat ironically since we'd just met up – agree to separate again, as they were off to do some very, very high rides, and I didn't fancy waiting around when there was so much to see. So I went in search of sharks, and found plenty of them! At first, I was a little confused, as I could only see the surface of the tank, and not much in the way of sharks, but the building had two lower levels, from which you could see inside the tank. The sharks and rays were massive, and several were circling the tank, coming right up to your face!
After the sharks, jellyfish were my next animal stop. I though they might be quite pretty, but I was nowhere near prepared for how beautiful it was inside! There were tanks aglow at every turn, often with coloured lights, to create these amazing light displays – I had to remind myself sometimes that it was being created by living creatures! I think I nearly jumped up and down when I entered a dark room with the tank taking up an entire wall, and mirrors on either side – the effect was almost a bit trippy! I could also watch them moving around for hours, as their tentacles uncoiling so slowly is captivating. Eventually I dragged myself away, and popped into another aquarium to see the sturgeon – decidedly less impressive than my previous two stops, but the conveyor belt tunnel through the tank was fun! I took a detour through the rainforest area next, and I would have totally loved to do the rapids ride, if it had been open. That's far more up my street than all the high rides and rollercoasters. I did get to see a few more animals on the walk though, my favourite being those adorable little pygmy marmosets. They actually remind me of a couple of my students…
I waited for the other in Thrill Mountain; by that name, I'm sure you can guess that there wasn't any rides I would go on! It did feel like a fairground though, which was pretty cool (aside from that huge, terrifying clown face), as my extended family run a fairground, and I grew up visiting it. I didn't go on any of the smaller rides either though, as we were beginning to run out of time, and the queues were too long. It was nothing I haven't done before though, and I'll certainly be back, so it was no huge loss. I could've done without the prize stalls having microphones for the staff on them, which got a bit noisy and irritating, but I guess you can't have everything perfect? We took a quick break for food – be warned, it's not cheap! – but my goodness, aren't curly fries and onion rings just ideal to have in the middle of a fairground?
Our final stop of the day was the Polar Adventure area, since we were running out of time for everything else, because we were keen to see the penguins and Arctic foxes. As the name suggests though, it is absolutely freezing inside for the animals, not that we thought of that! It was worth it though. The first part had so many penguins! Mostly they were just standing around, but we were avidly watching under the water to catch a glimpse of the couple whizzing around down there. There was also these clear areas on the floor, so you could stand on top of the tank. We didn't see any penguins down there, but did take that photo to look as if we were standing on the ice (believe me, there's a whole lot more ridiculous photos from that day I didn't include here, mainly of us posing beside animal statues!). The Arctic foxes were up next, and although they were all just curled up in balls barely moving, they looked so cute and warm and fluffy! We probably watched them for a really long time, considering their lack of movement, but they were still one of my favourites.
There was then a seal and walrus exhibit next door, which was not quite as cold as the penguins. It was kind of hard to take photos, as it was dark and the animals moved fast, which meant they kept blurring in the long exposure (flash not allowed obviously). I did capture a few though, and regardless, our spirits were still high, which led to a lot of giggling and squealing, such as when one of my friends began narrating stories to the seals' actions, and three of us piling into a little glass bubble inside the walrus enclosure. Like many of the other exhibits, we could view both above and below the water, which was especially impressive when we witnessed a walrus suddenly rise from the floor to the surface, right in front of our noses! The other was doing lengths of the tank, and I just couldn't get over how big they were, and how close we were to them.
Finally, we dragged ourselves away and took the Ocean Express back down the mountain, and headed out the park – though not before I stopped to upgrade my ticket to an annual pass! I only need to go two more times to justify the price of it, and I'll easily manage that, given how much of it I still need to see! I wouldn't mind doing some of those smaller rides too, and going when the rapids are open again – maybe I'll even grow a pair and try a big ride! Don't hold your breath for that one though… Anyway, it was such a fun day out, and I'll most definitely be back – watch this space!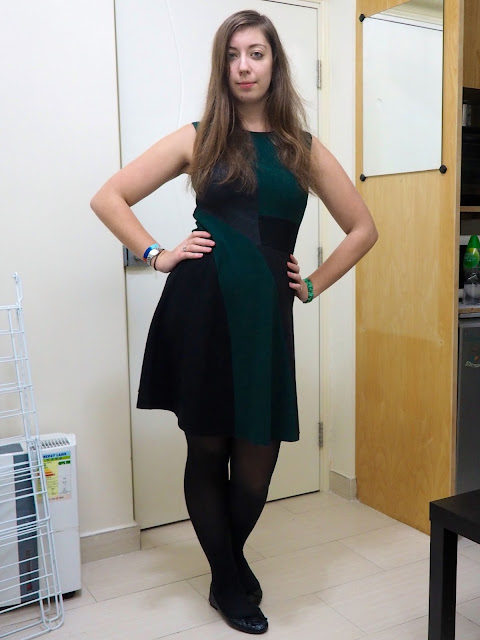 You May Also Like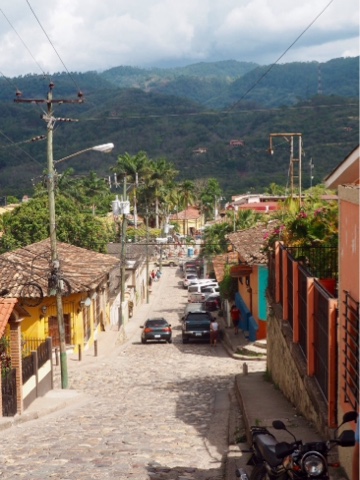 11 June 2015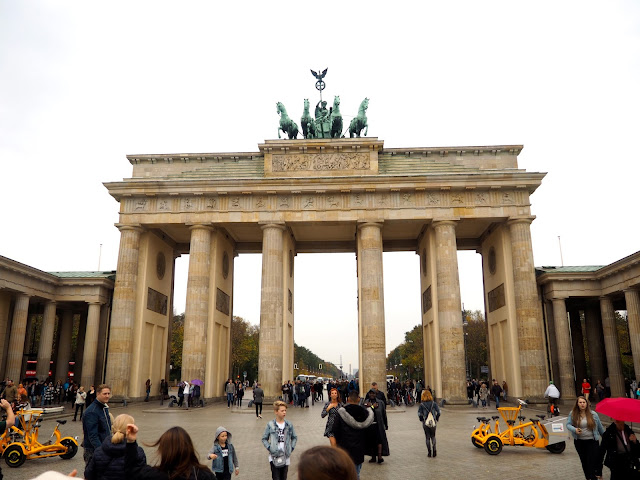 26 October 2017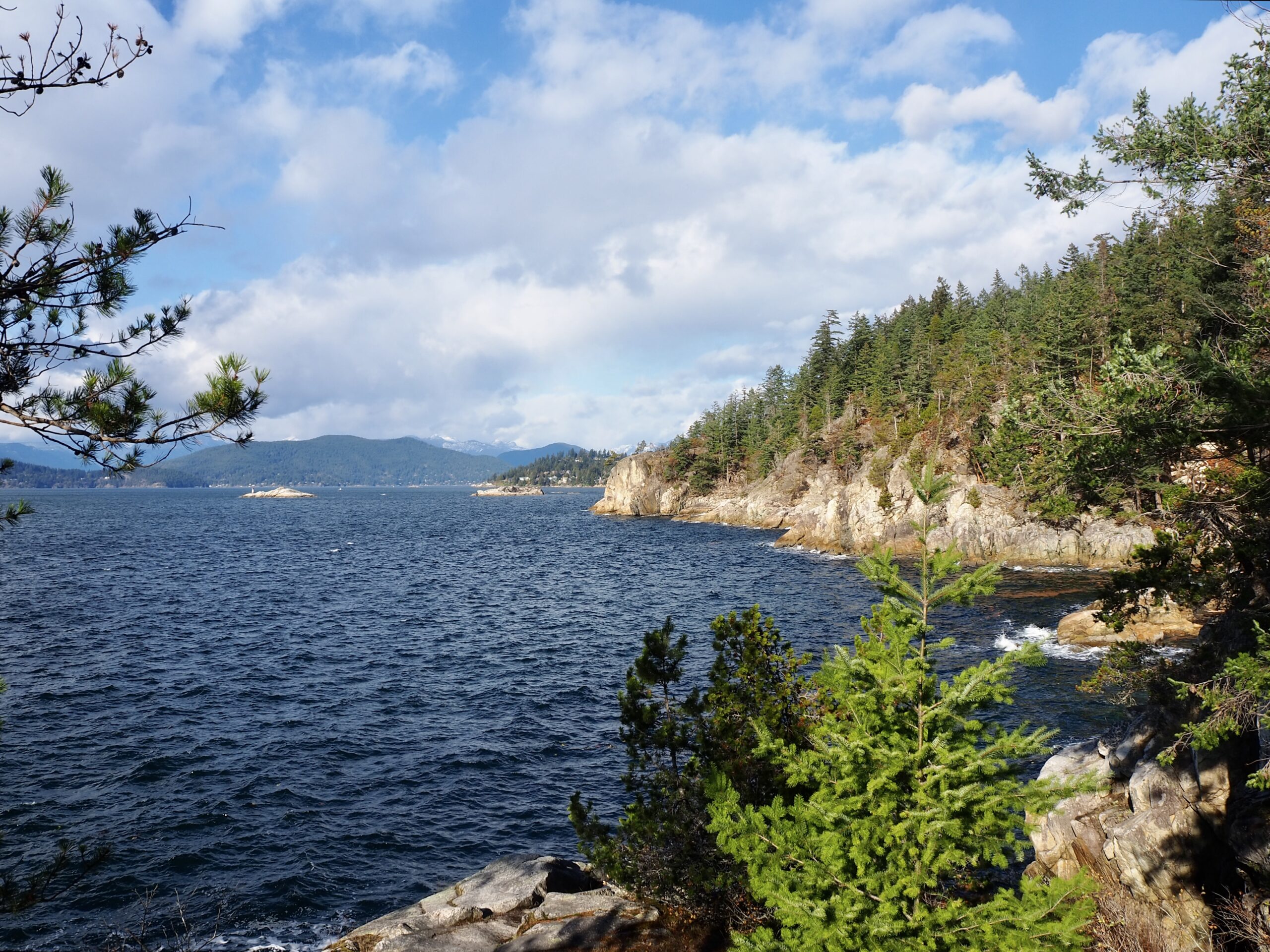 10 November 2022