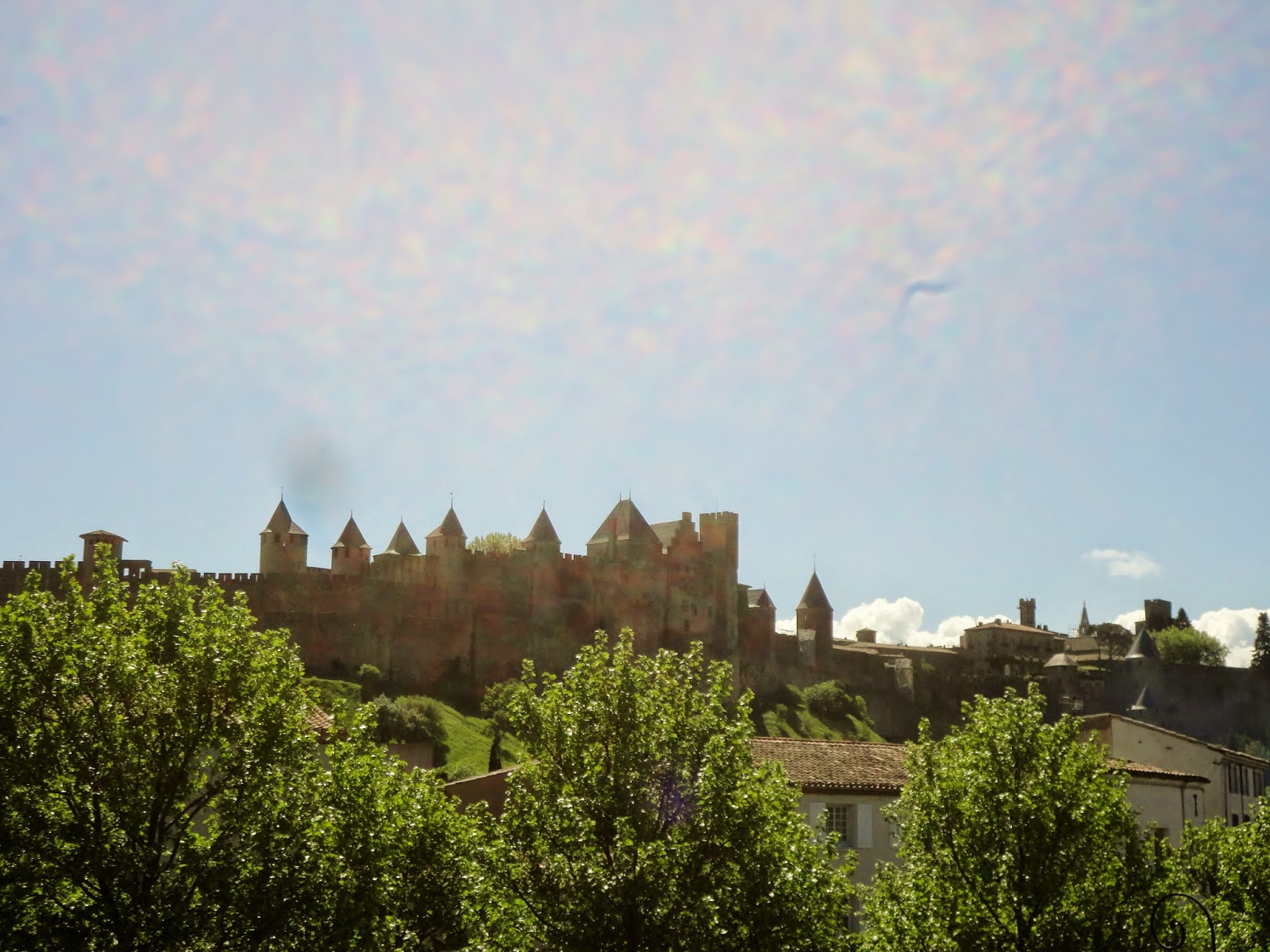 Spring in the South – Carcassone & Montpellier
26 April 2014
Carcassone
Carcassone is a town split into two distinct parts – La Cité
and La Ville Basse. The walled town atop a hill is La Cité, but this is only a
small portion of Carcassone as a whole. The day I arrived I first of all went
for a look around La Ville Basse (roughly translates to the Low Town, as it
sits below the hill of La Cité),
where most of the town's residents live. It's a pleasant place, with lots of
narrow streets and both a canal and a river running through it. I didn't come
across anything exceptional in it, being mostly homes and shops, but it was
nice enough to have a look around for a while.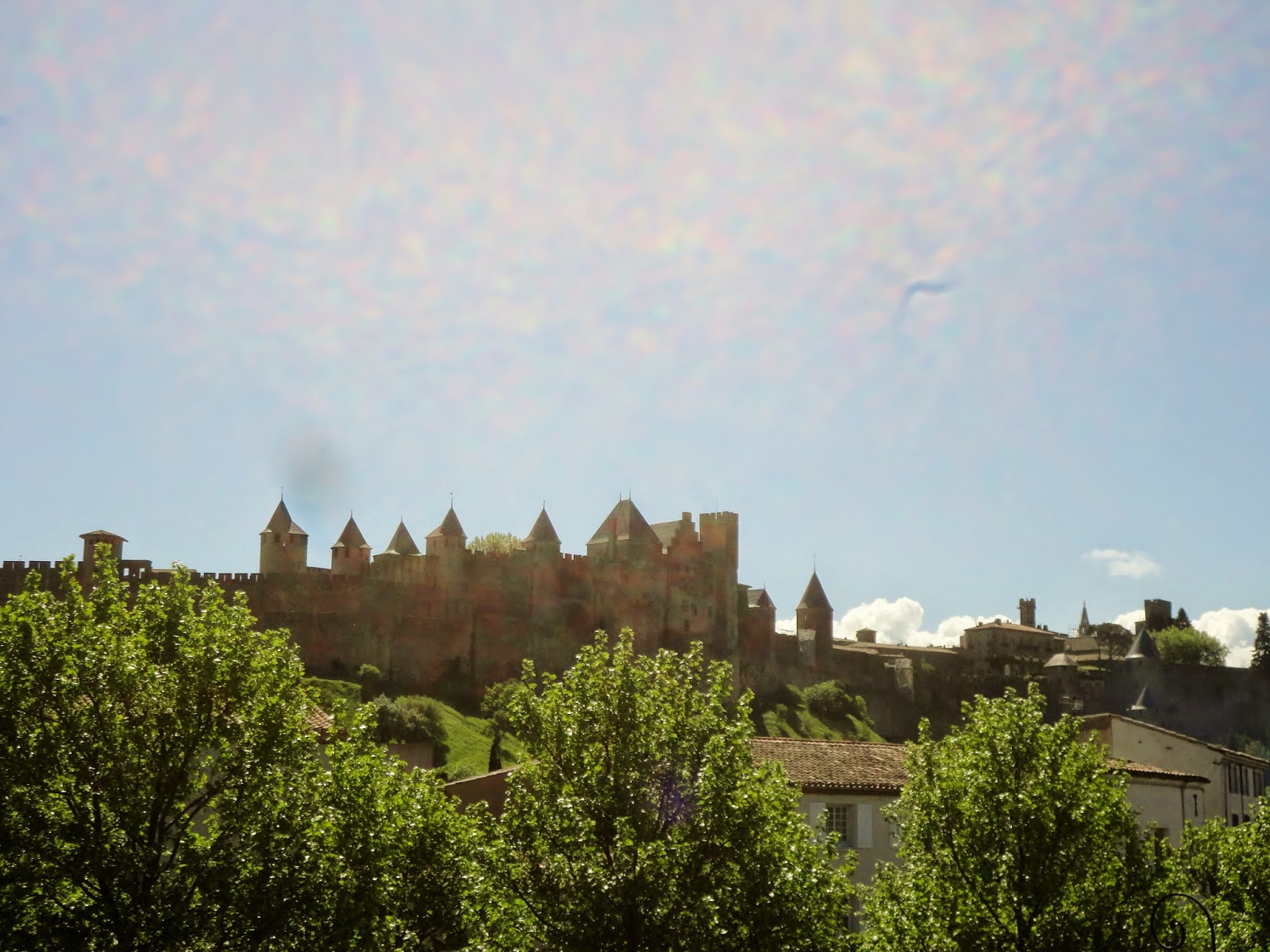 La Cité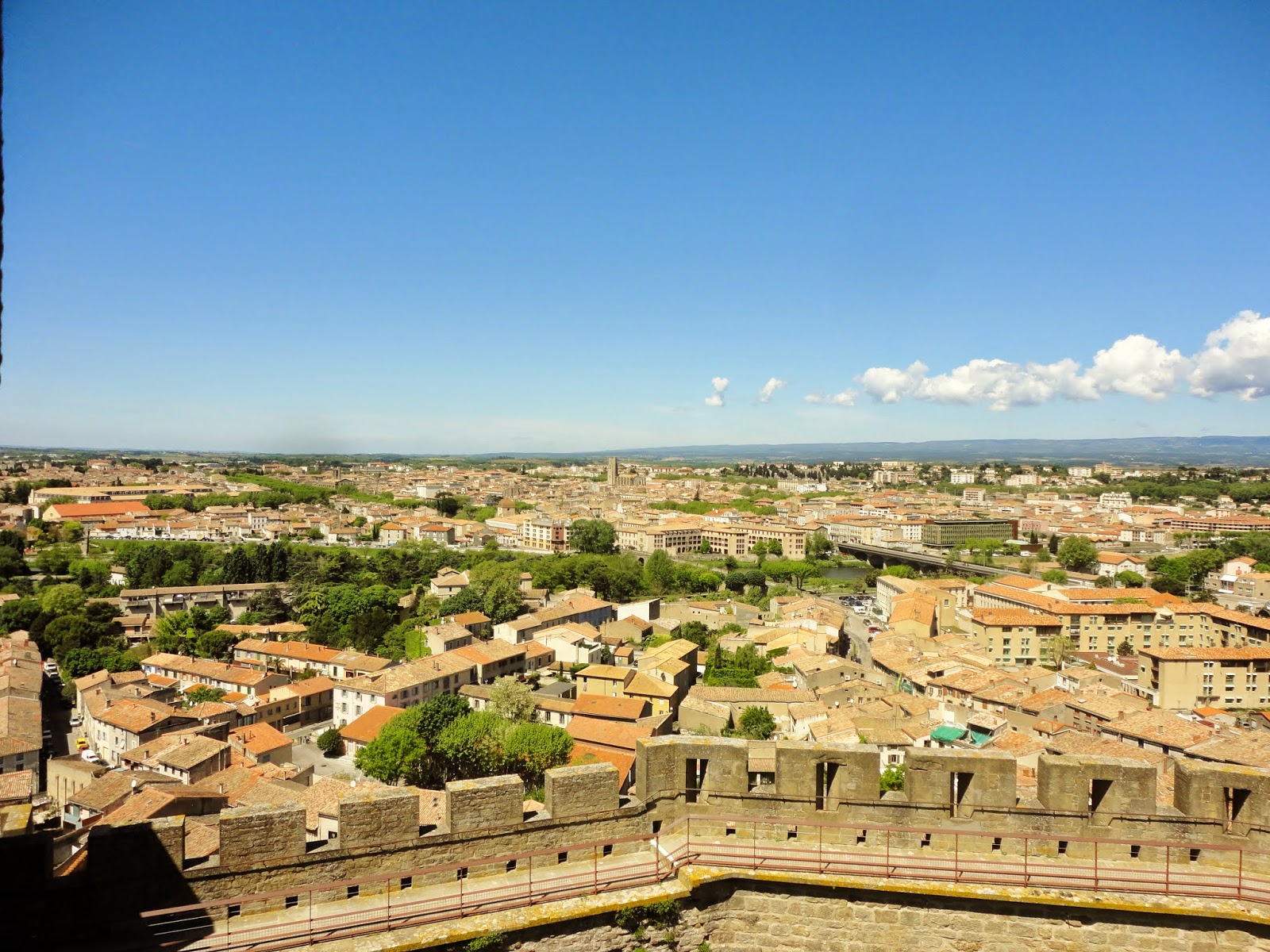 View from La Cité of La Ville Basse
The following day, I headed up the hill to La Cité, which
was unlike any other town I've visited in France. From afar, it looks like
something from a fairytale, the medieval walled fortress, towers and spires
standing above the rest of Carcassone. Inside, it is no longer a defensive site,
but a tourist haven. Few people actually live within its walls, so it is mostly
made up of shops and cafés now. However, after passing over the drawbridge, the
cobbled streets thrum with the bustle of crowds, bringing life and vibrancy to
this ancient town.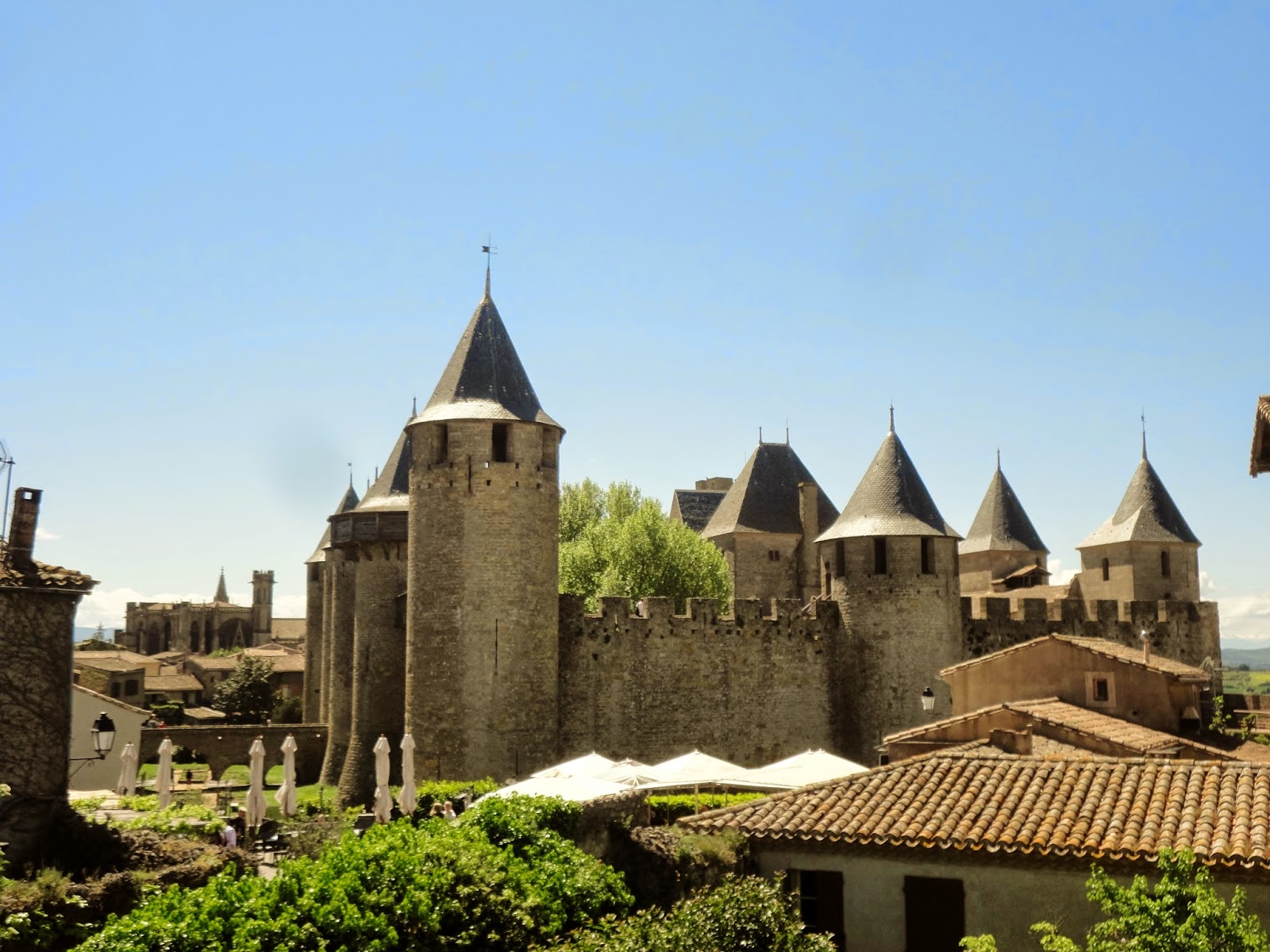 Château Comtal & Basilique St-Nazaire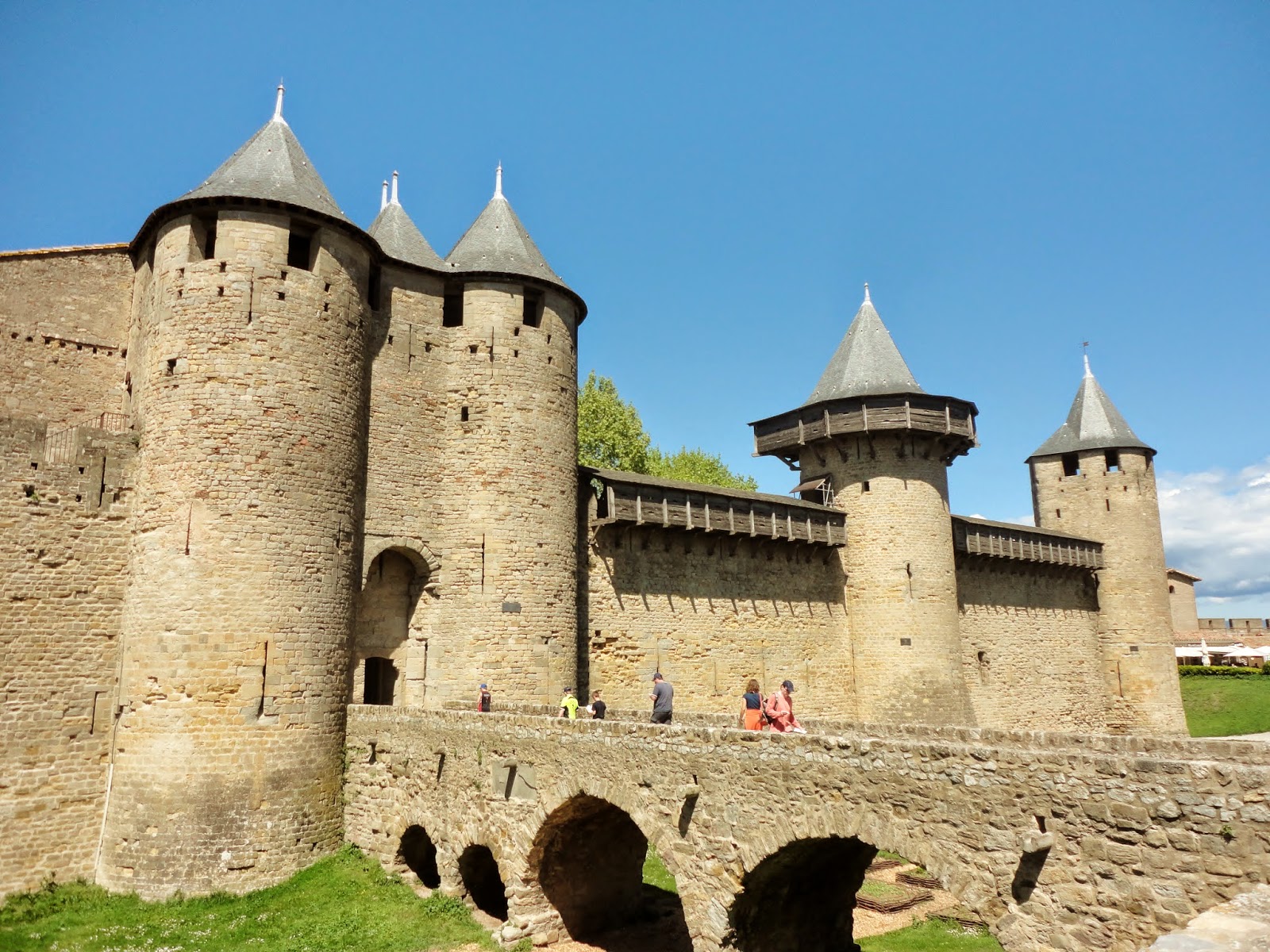 Château Comtal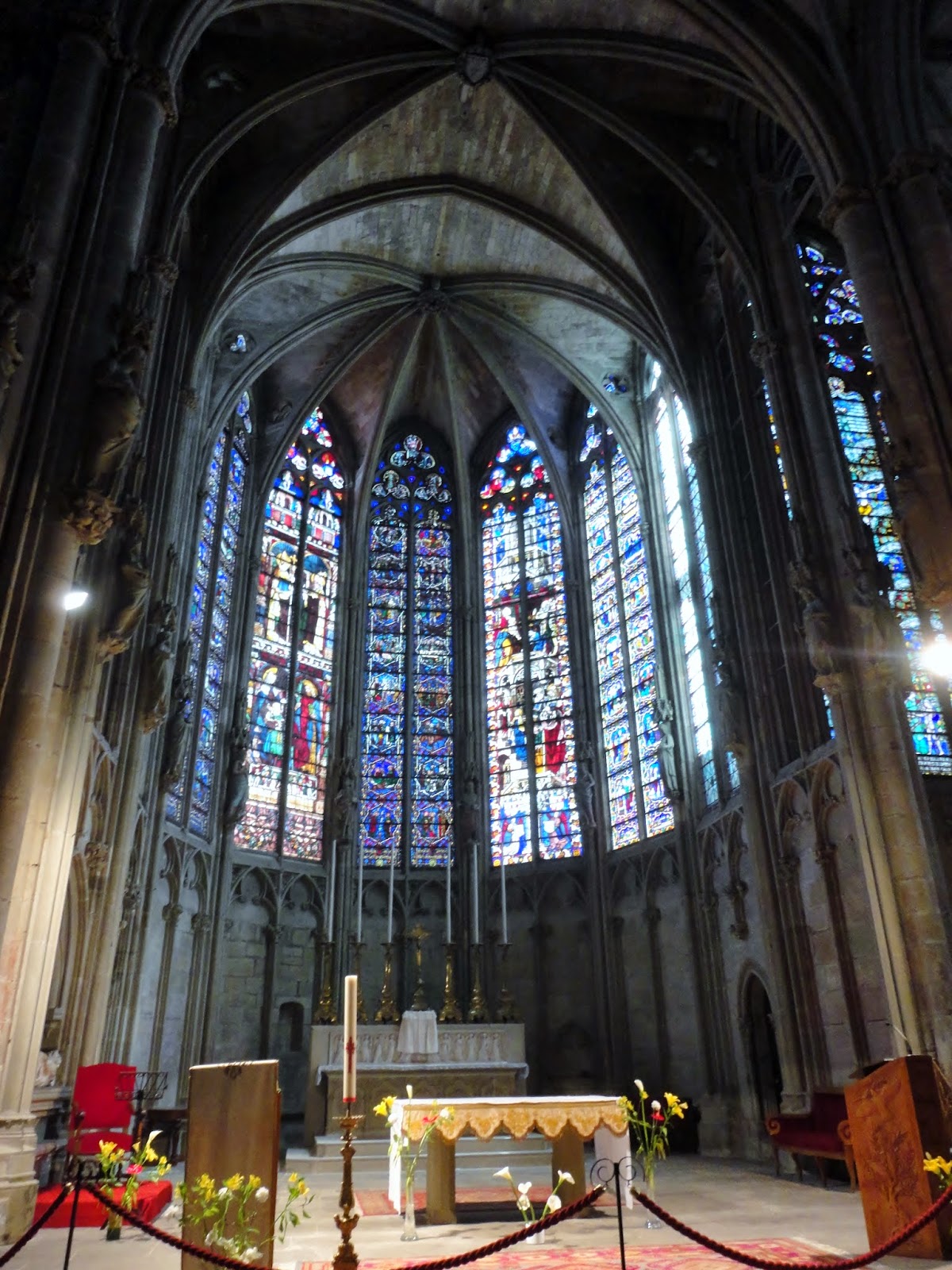 Basilique St-Nazaire
The main sight within its walls is the Château Comtal.
Unlike the royal residences of the Loire Valley that I've been visiting all
year, this is definitely a defensive structure. Its history and functions are
all well explained, and there's also a gallery of stonework, showing the artistry
present in the town, alongside its practicality. The château also allows access
to the inner of the city's double ramparts, as far as the Porte Narbonnaise,
the town's main entrance, and provides wonderful views over the rest of
Carcassone. The other main structure inside the town is the Basilique St-Nazaire,
which is as grand and ornate as any of France's other cathedrals.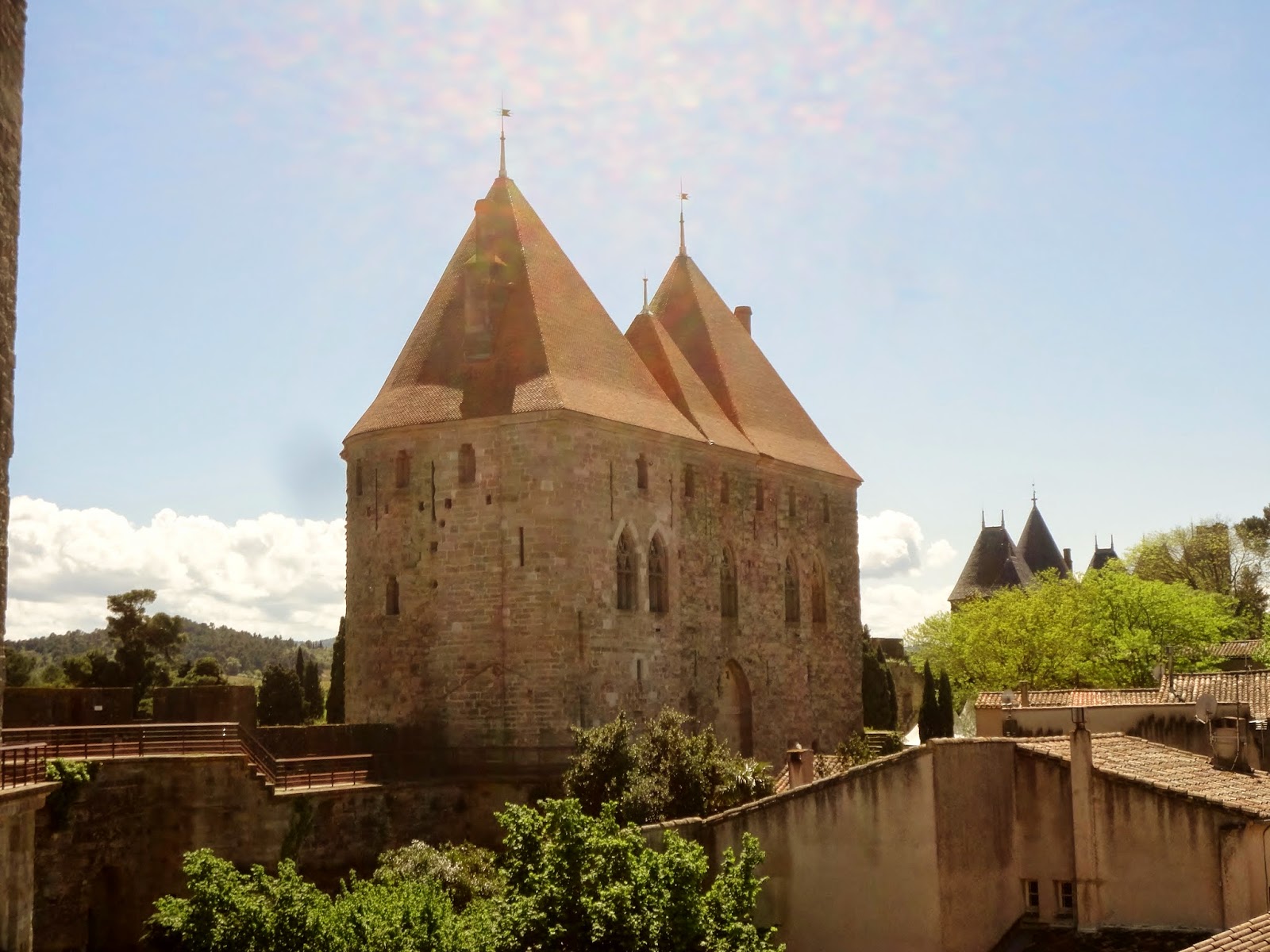 Porte Narbonnaise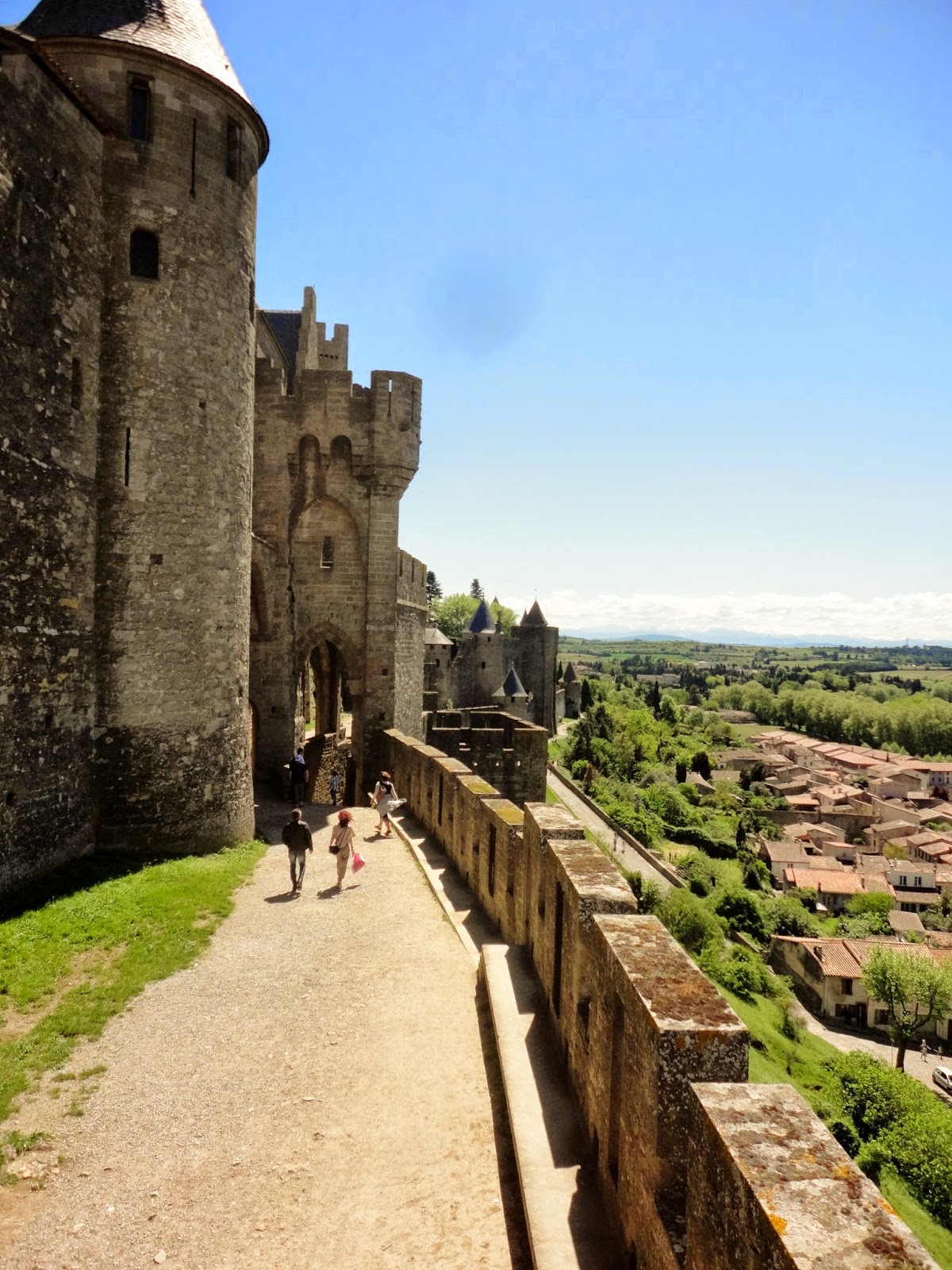 The outer ramparts of La Cité
La Cité is enclosed by a double rampart and you can walk
between the two around the entire circumference of the town, and climb up onto
the outer wall for much of this. I particularly enjoyed this, given that it was
such a sunny day, and from the top of the outer rampart you get vast,
uninterrupted views over Carcassone and the surrounding area. After I had
thoroughly exhausted La Cité, I went back down to La Ville Basse and took a
stroll along the River Aude to finish out the day.
Montpellier
While the first few towns on my trip had a considerable
amount of Spanish influence on the architecture and language, as I've moved
further east I've noticed this receding. Montpellier felt more like the French
towns I'm used to visiting, especially with its large university population,
which Tours is also noted for.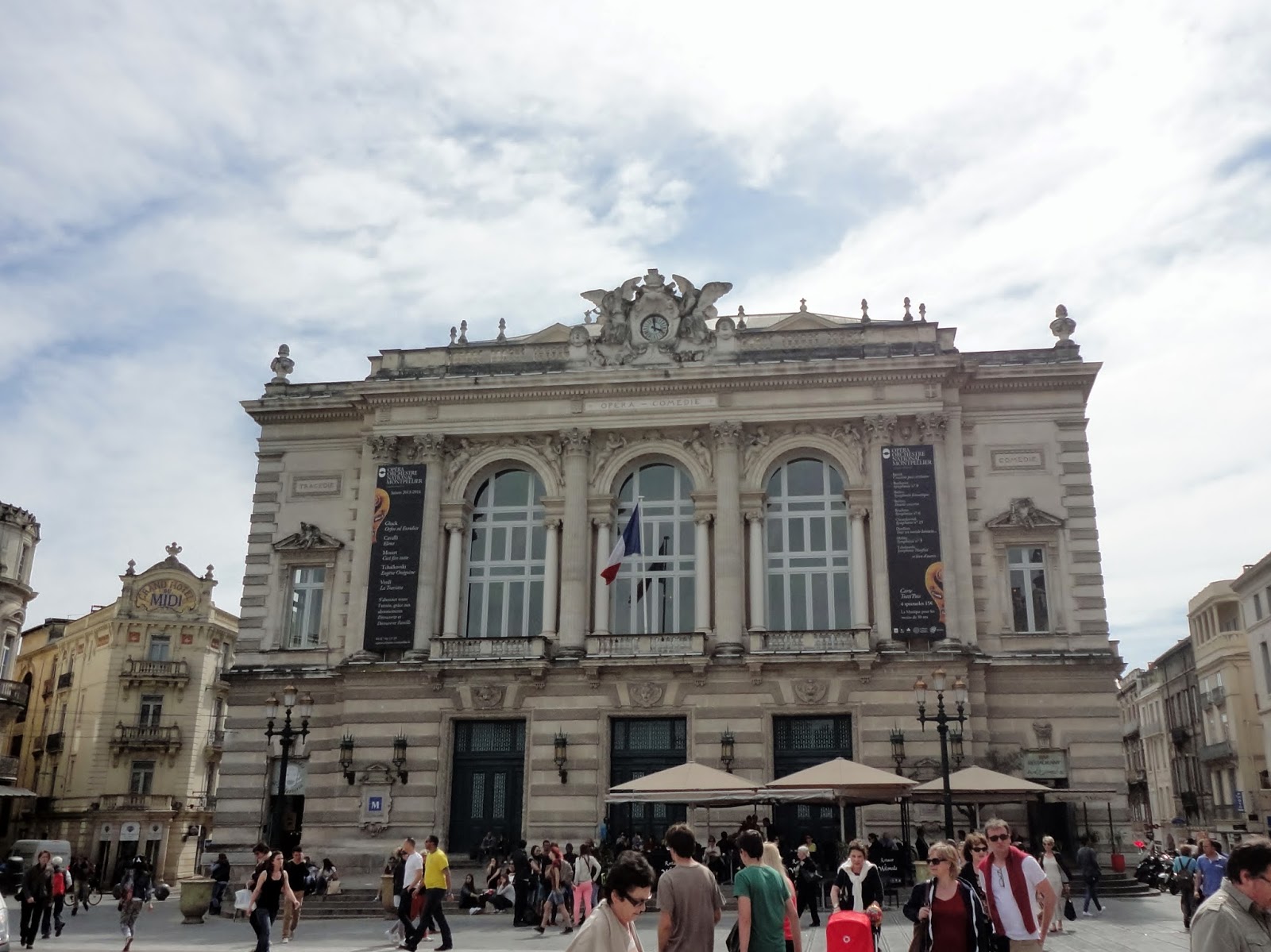 Théâtre – Place de la Comédie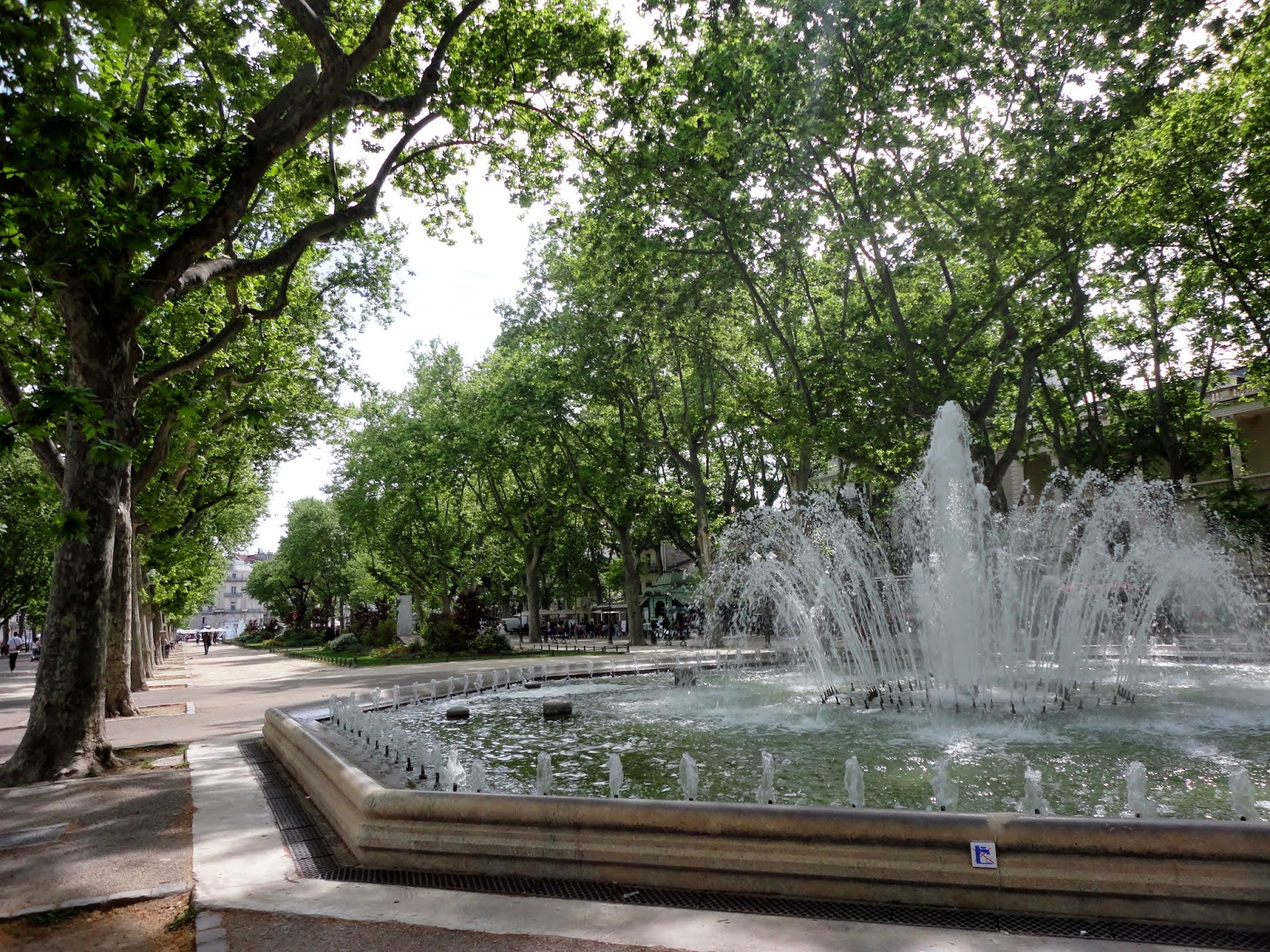 Esplanade Charles de Gaulle
I arrived earlier in the day than usual, which unfortunately
meant I was stuck with my luggage for a couple of hours before my room was
ready, so I sat in the Jardin des Plantes, which is leafy and sheltered, with
lots of hidden corners. Later, I went to the large Place de la Comédie,
overlooked by the Théâtre, and the Esplanade Charles de Gaulle, which were
buzzing with life – I do enjoy a bit of people-watching. I even stumbled upon
some street performers, who were pretty amusing. I also went to the Musée
Fabre, a large art gallery. I like visiting museums sometimes, but I'm not
enough of an art of history buff to want to go them all, so this was my first
this trip. It's an excellent gallery, with a huge collection laid out
chronologically. It was pretty quiet while I was there, making it nicer to walk
around (apart from when security is breathing down your neck), but I did get a
little bored towards the end, as it really is huge.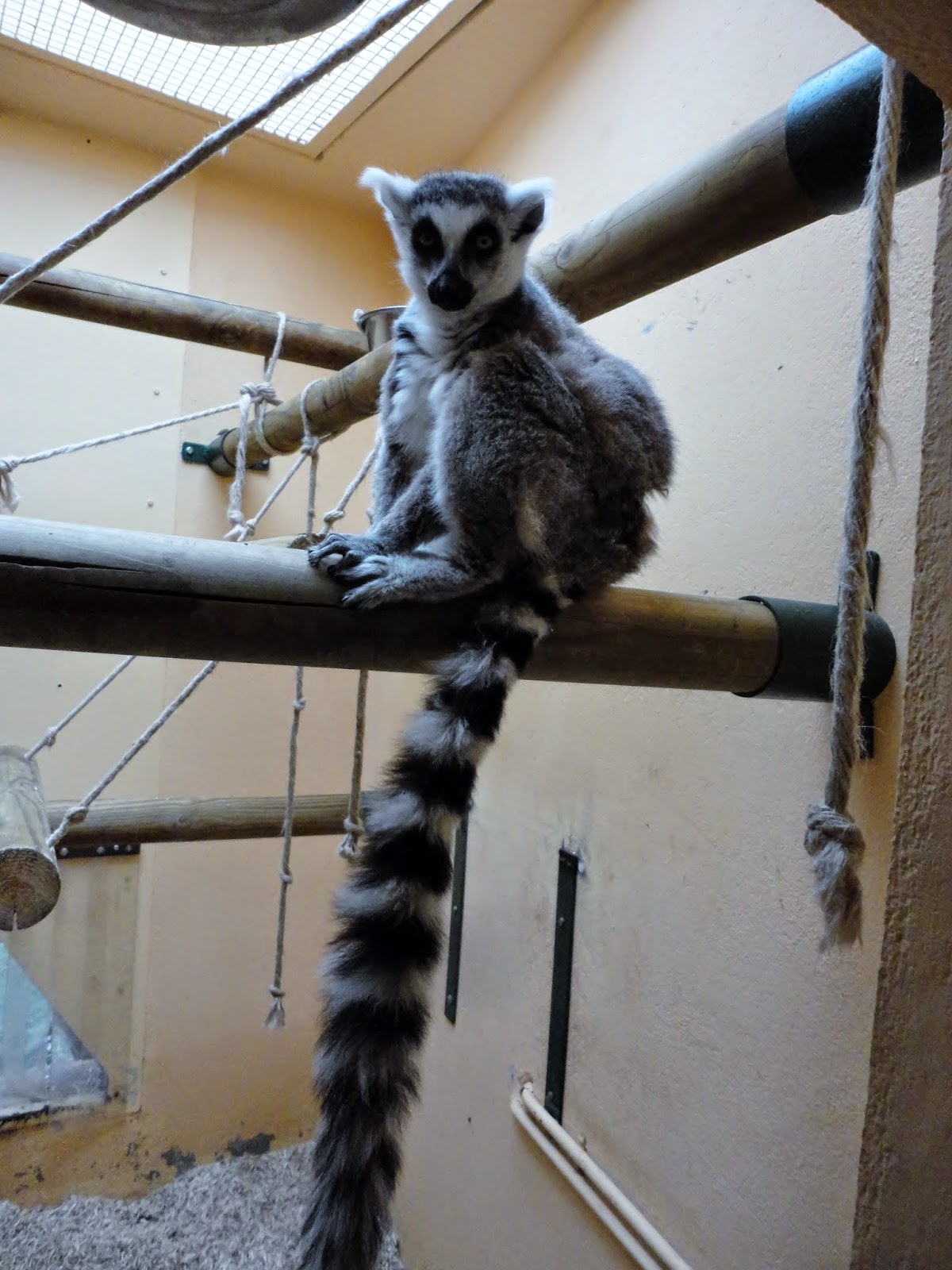 Ring-tailed lemur at Montpellier Zoo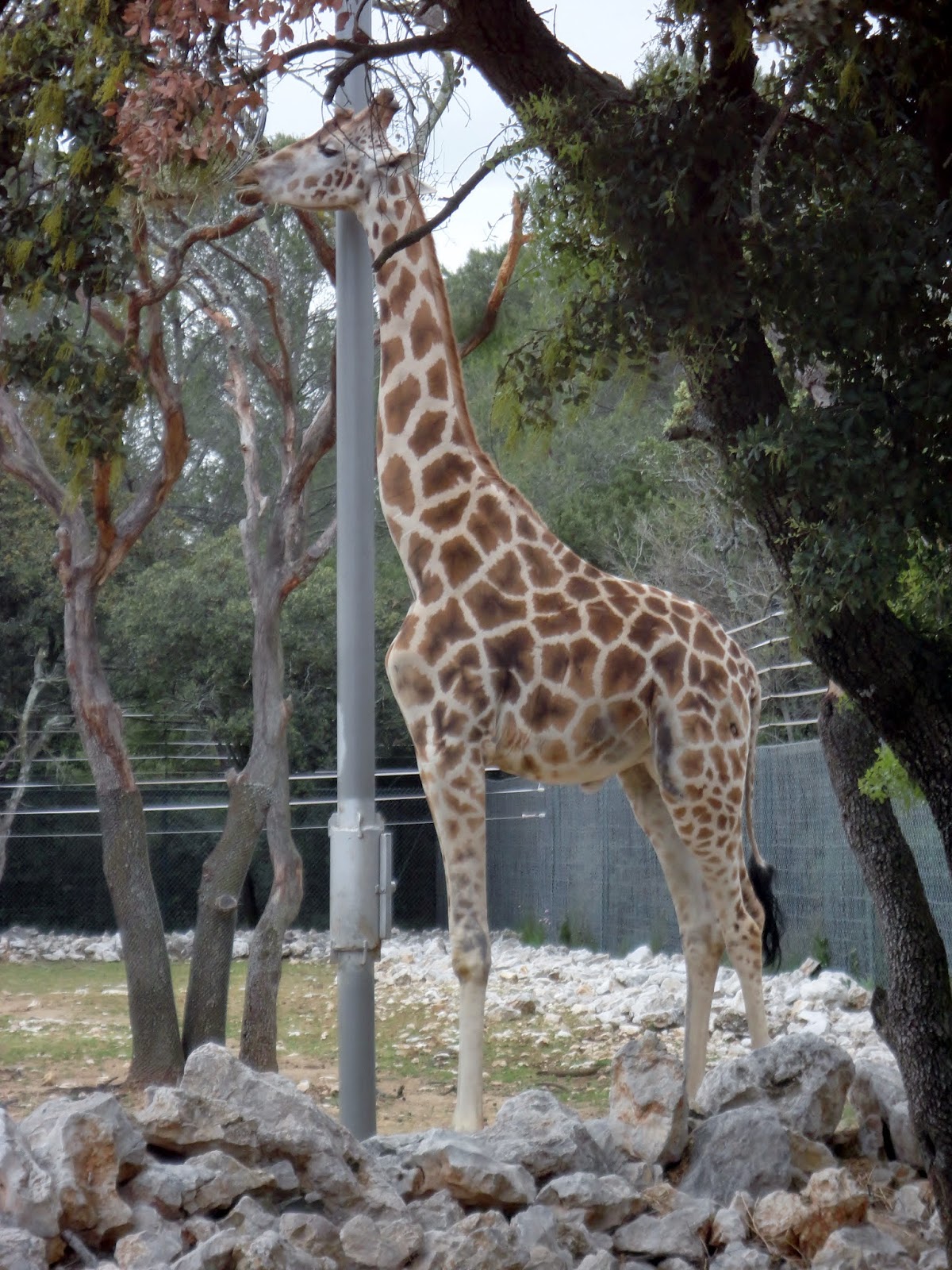 Giraffe at Montpellier Zoo
The next day, I started off by going to Montpellier Zoo.
This may seem an odd choice when trying to experience France, as you can go to
a zoo anywhere, but this one came recommended in my guide book, and I fancied a
change from all the old buildings I'd been seeing. The main park is free and
mostly made up of huge enclosures, which give the animals and the visitors
plenty of exercise! The only area with an entry fee is the Serre Amazonienne, a
large hothouse building, which feels like entering a rainforest, and is home to
creatures like crocodiles, piranhas, anteaters, sloths, birds of paradise and
plenty of species of monkeys. It was great fun to indulge my inner child for a
couple of hours.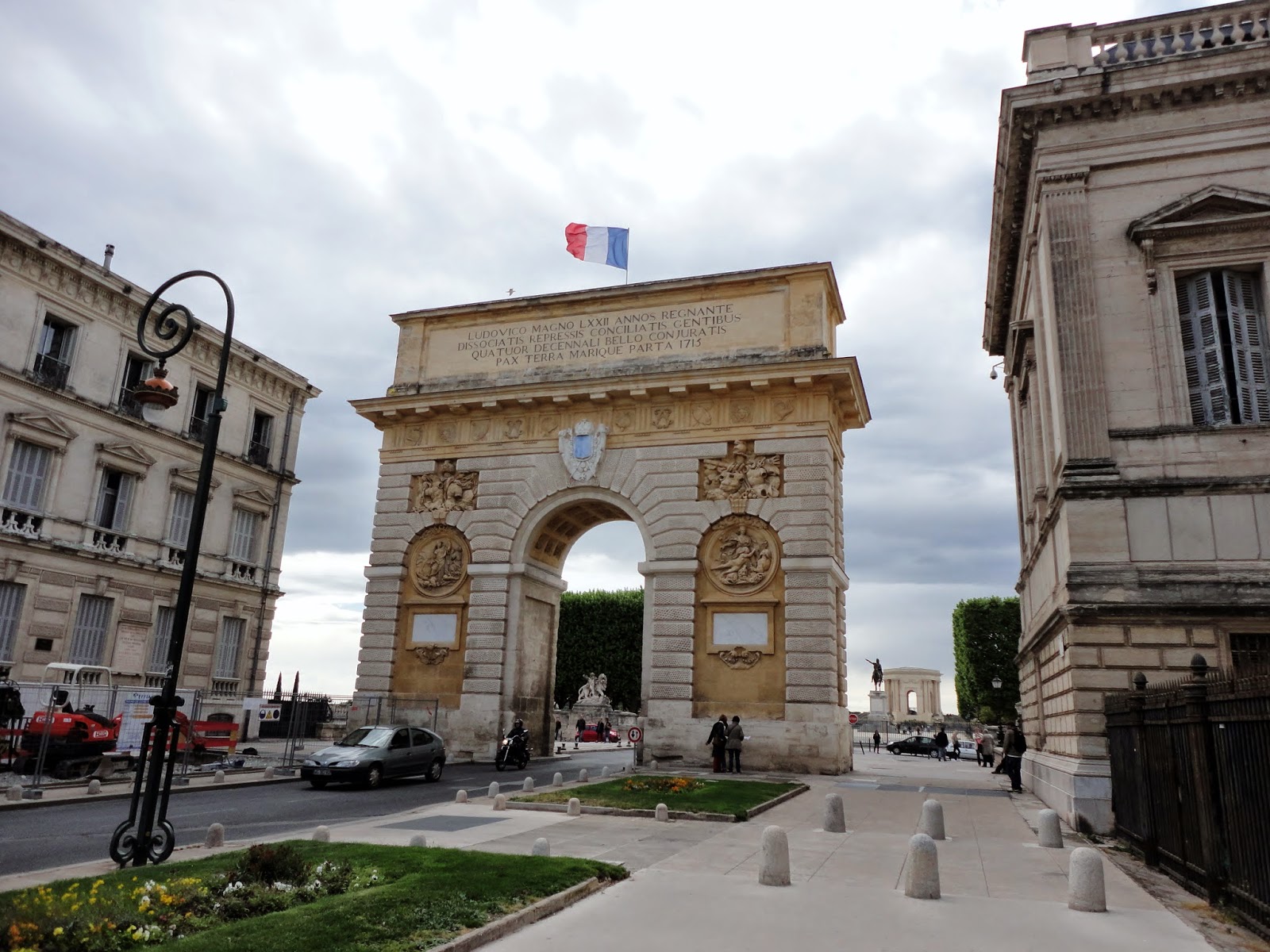 Arc de Triomphe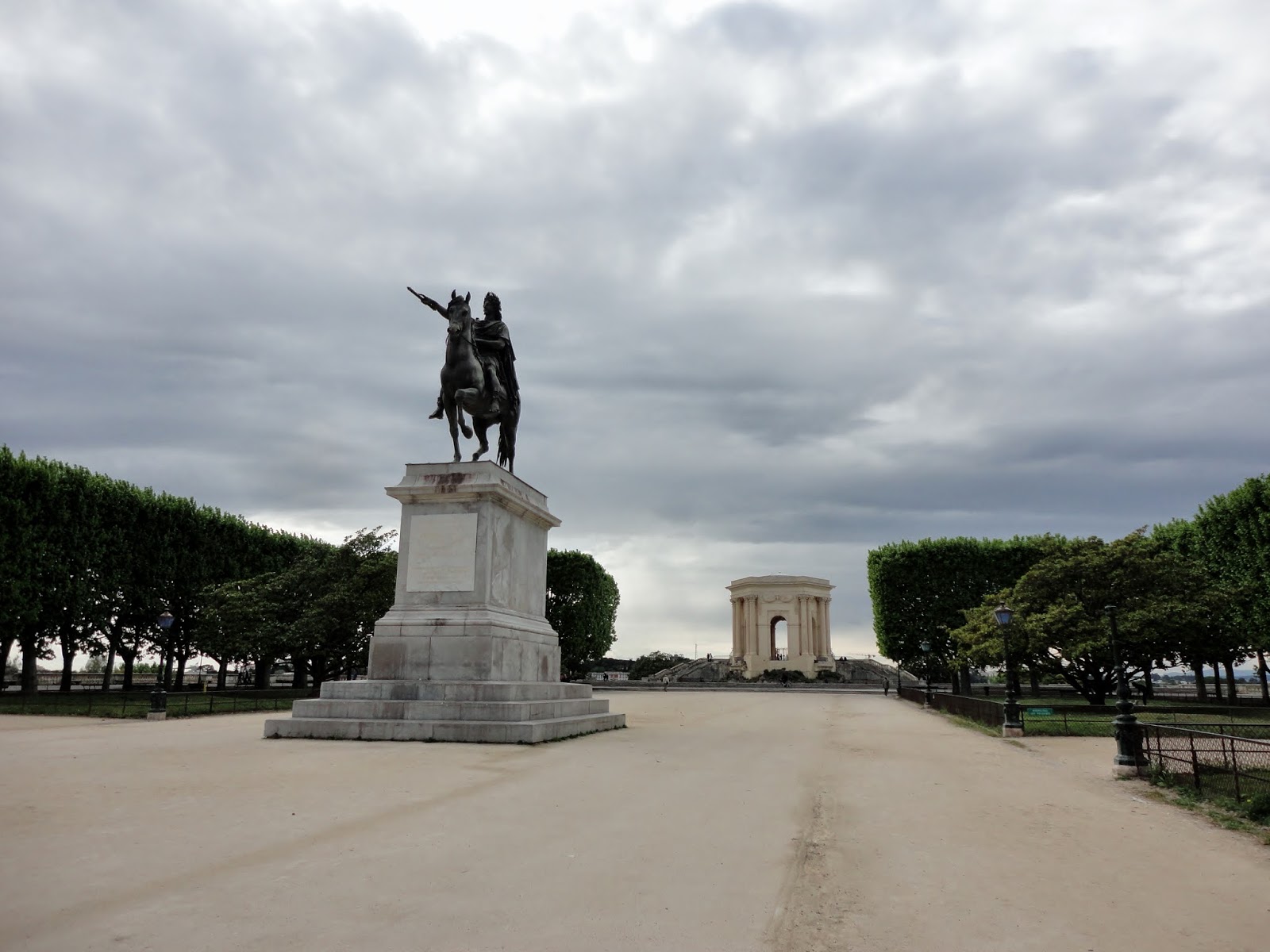 Place Royale du Peyrou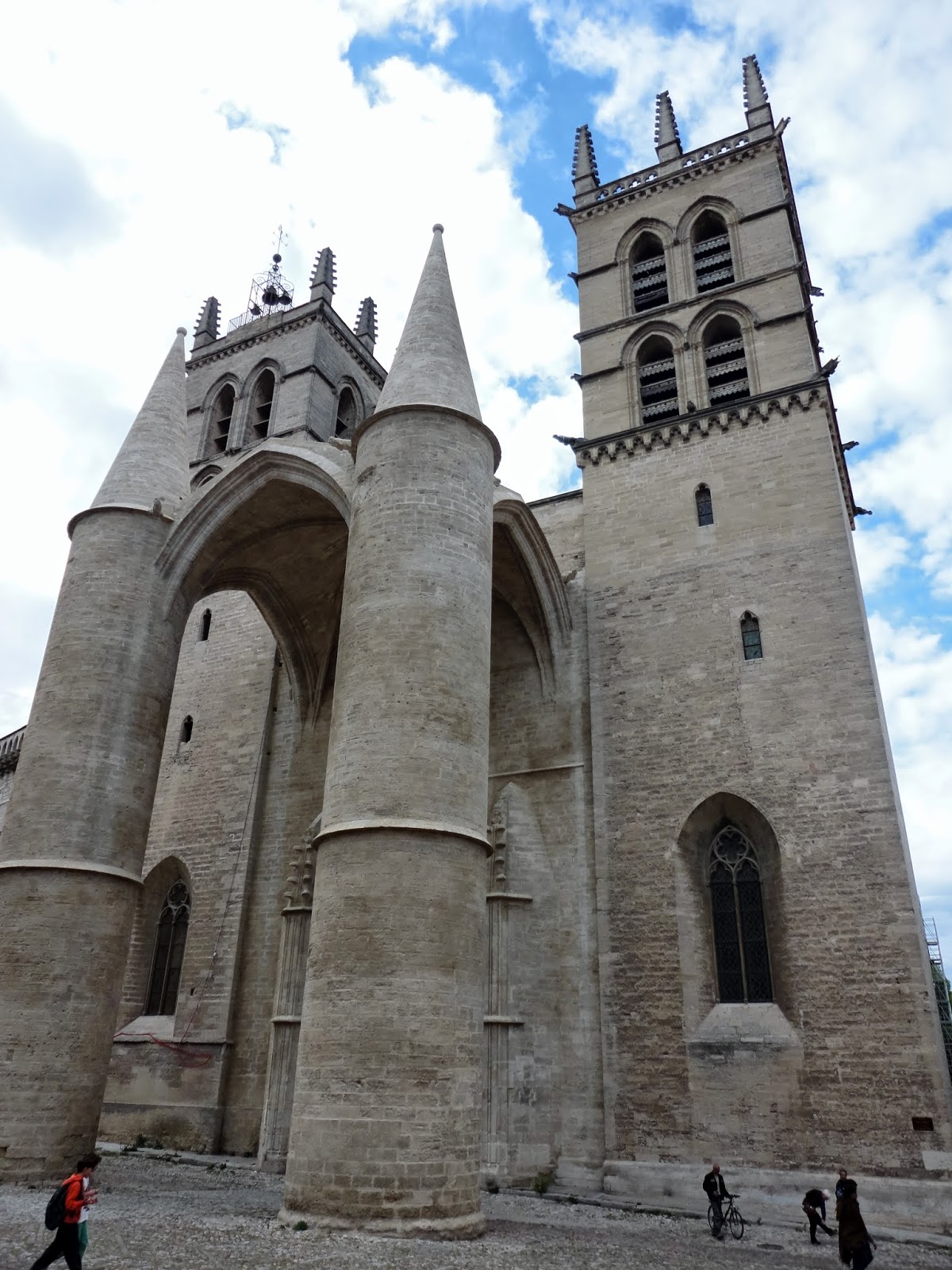 Cathédrale St-Pierre
On returning to the town centre, I went around exploring a
bit more. In amongst the streets of shops, typical to any French town, there
were some "hotels particuliers" and the Préfecture and Palais de Justice are
grand buildings, if not home to anything very exciting. Montpellier has its own
Arc de Triomphe, and passing under it you reach the large, tree-lined open
space of the Place Royale du Peyrou, which I took a wander around. The town has
many churches, but the biggest and grandest (and only one I visited) is the
Cathédrale St-Pierre. I finished my day by wandering through a few more
streets, but didn't yield anything very exciting. While it was nothing
tremendously interesting, Montpellier was a nice enough place to spend a couple
of days.
You May Also Like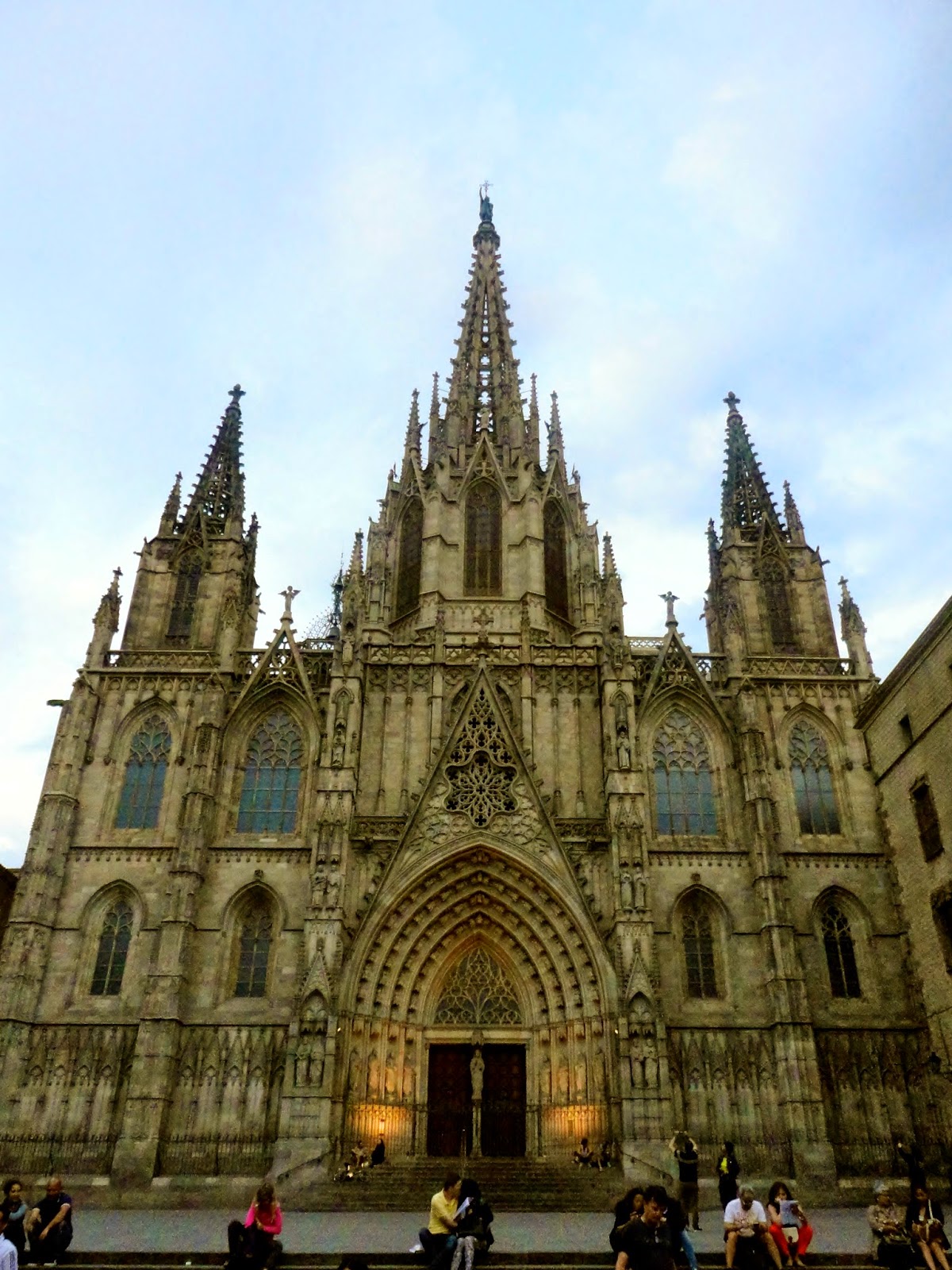 21 February 2015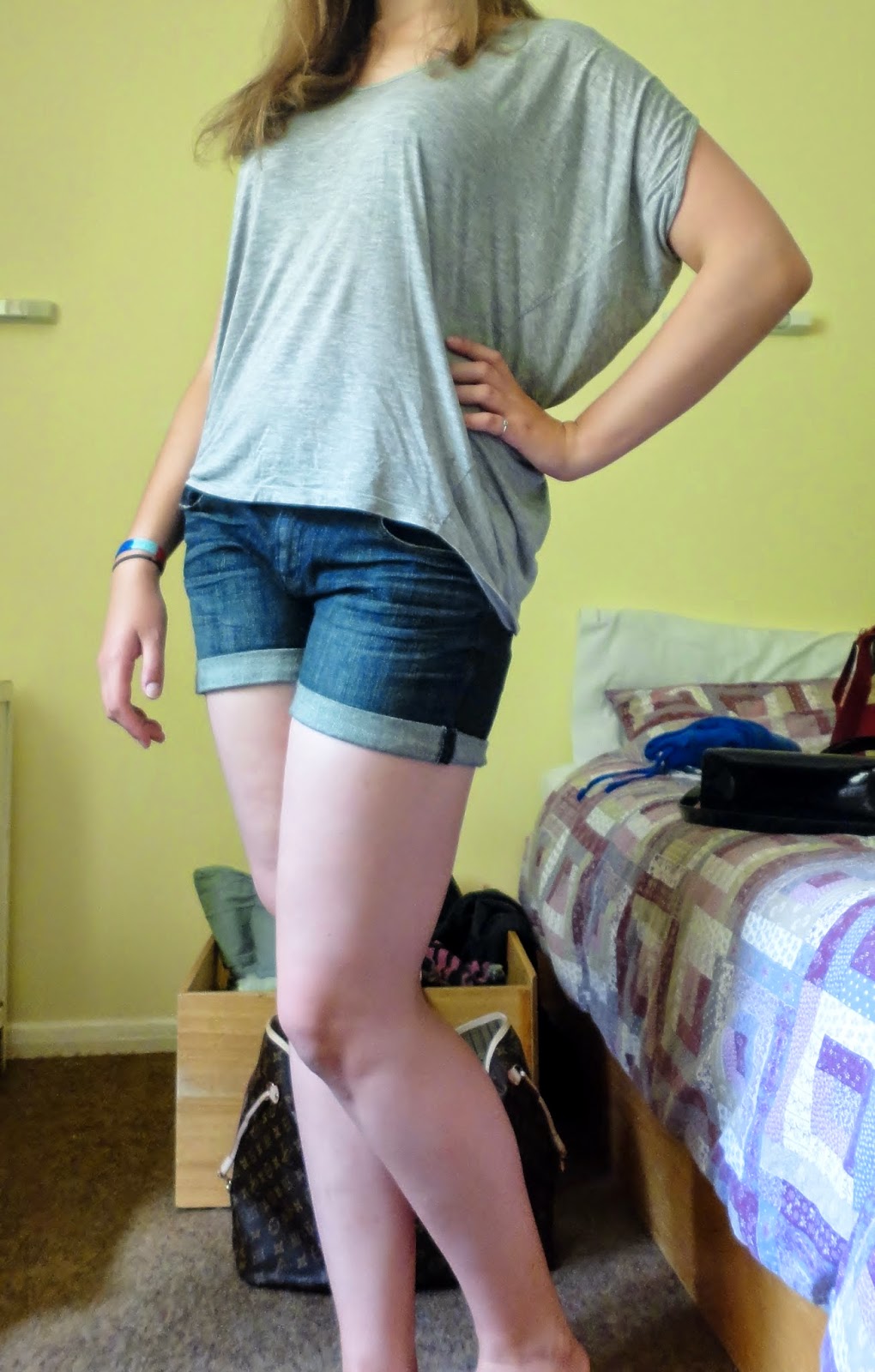 14 July 2014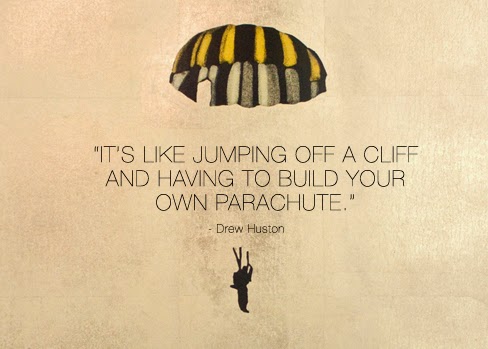 11 February 2015