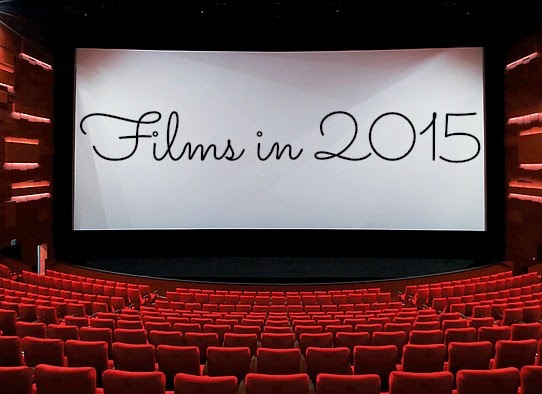 Films I'm Looking Forward To In 2015
28 January 2015
I recently wrote a post about the music I'm excited about this year, including new releases and artists I've only just discovered. This time around, we're looking at films. I can be a pretty big geek about some things, so a few of these choices shouldn't be too surprising…
Avengers: Age of Ultron, UK release: 24/04
Definitely top of the list. The Marvel Cinematic Universe has churned out over ten films now, and I've seen and loved every single one thus far. The Avengers was a huge box office success, so I have high hopes of the sequel being just as good, if not better. While I'm a fan of Marvel's humour, I'm also very intrigued about the darker tone of the new trailers for this one. I sense there's going to a lot of tension and rifts between the Avengers. I'm also excited about the new additions, Quicksilver and Scarlet Witch.
Update: Review here
Ant-Man, UK release: 17/06
On a similar thread, Marvel second release of this year will be Ant-Man. Whenever they choose to introduce a new superhero into the MCU, I'm both excited about all the new possibilities this brings, but also minority worried about whether or not I'll like them as much as I like the existing characters. However, Paul Rudd rarely disappoints, so I'm hoping Ant-Man will as good as its predecessors. I had similar feelings before seeing Guardians of the Galaxy, and that turned out to be excellent.
Update: Review here
Pitch Perfect 2, UK release: 15/05
The original film still ranks within my favourite films of all-time. I wasn't sure it would at first; female collegiate a cappella group? But it won me over with it hilarious wit and stellar song arrangements. Anna Kendrick is also one of my favourite actresses ever (we're in girl crush territory here guys!) so I get excited about anything she's in. I'll be interested to see how Elizabeth Banks fares as a director, but with any luck this film will be as good as the original.
Cinderella, UK release: 27/03
I don't have long to wait for this one coming out. I was a huge fan of all the Disney animated classics as a child, so I'm interested to see how a live-action reboot fares. Cinderella wasn't necessarily one of my favourites, as I'm a bit of a feminist and I don't like the whole 'damsel in distress' scenario, but I'm hoping that this will be updated a bit, since it's now 2015, without losing the nostalgic and fantastical elements that make a fairy tale. I also loved Lily James and Richard Madden in Downton Abbey and Game of Thrones respectively, so I'm keen to see more of them.
Following on the fairy tale inspired trend, I got really excited for this after seeing the trailer. Peter Pan's story has been told many times now, but I'm definitely intrigued to see a new take on the tale, this time showing how Peter wound up on Neverland himself. Blackbeard is also a new addition to the story, and I'm hoping we'll also see how Pan and Hook become adversaries, when they seem to get along in the trailer. It looks to be full of adventure and fantasy, which are sure-fire ways to pique my interest.
Star Wars: The Force Awakens, UK release: 18/12
Last but not least! This is still shrouded in so much mystery, that I have no idea what to expect from it. However, having seen all the other Star Wars films, I will of course have to see this one too. Like many others, I prefer the original trilogy to the sequels (though I do like getting some of the backstory found in them), so hopefully this new instalment will not disappoint!
Update: review here
I'm not just a blockbuster fan though! I usually find a few indie films each year that I like too, coming of age or romance stories, but I haven't caught wind of any just yet that I'm excited for this year; hopefully they'll come though!
You May Also Like
25 February 2015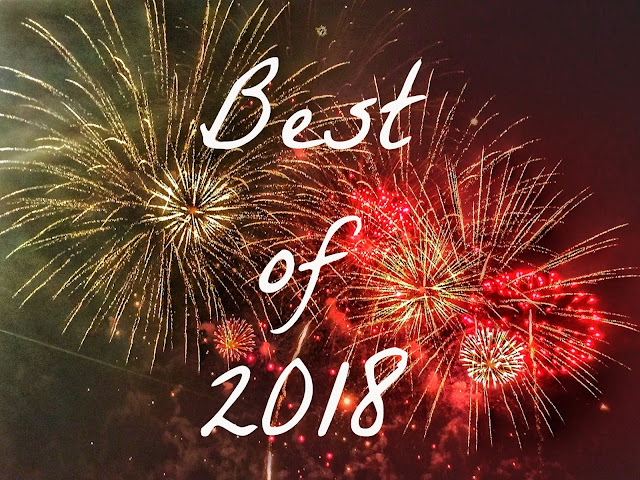 22 December 2018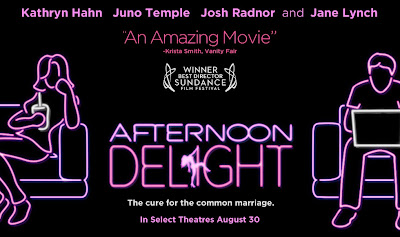 12 February 2014