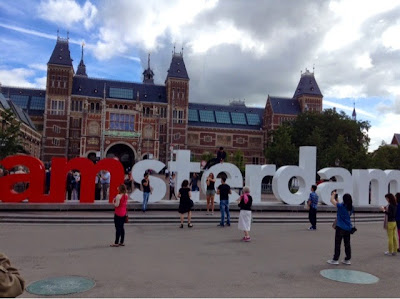 European Escapade Day 24 – Amsterdam
23 June 2014
Amsterdam is another very unique city in Europe. The canals and buildings make it look very pretty, but it also has a quirkiness and an energy to it, especially at night. Our first stop this morning was the I Amsterdam sign for some classic tourist photos, and it was fun watching everyone scale the letters to pose.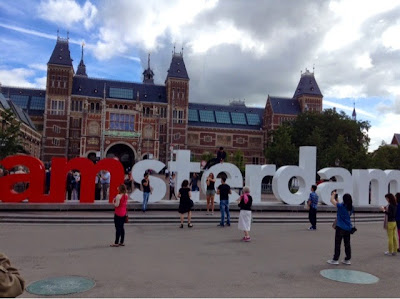 We then took a leisurely stroll along a canal, and coincidentally wound up following the members of our group who'd opted to do the canal pedal boats. We all finished up at the Anne Frank house, which we'd hoped to go inside but the queue was a million miles long so we decided against it. We did go for some brunch pancakes in a nearby cafe though.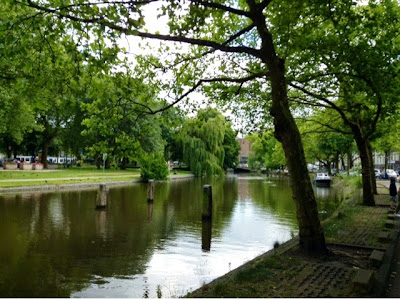 Later we went to visit the Heineken Experience, which was excellent. I've never been much of a beer drinker before, but this trip has certainly changed that. The tour is self guided and there's a mix of things to read and watch, staff giving talks and interactive things like a 4D film and printing your name on a bottle. And of course, there was plenty of beer to taste!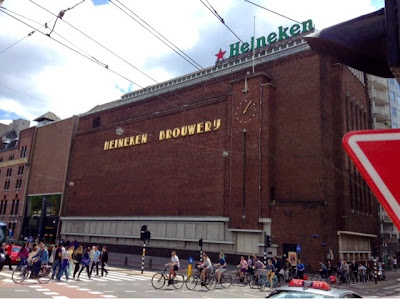 In the evening, part of the group went on the optional canal cruise. We drifted through the city and had a few drinks onboard. We also started to get a bit emotional when our tour manager made a final speech to us. Afterwards the entire group went to the Sea Palace for dinner. It was great to have everyone together for it, and the meal was really good too. We then headed out into Amsterdam's nightlife again for one last night all together.
You May Also Like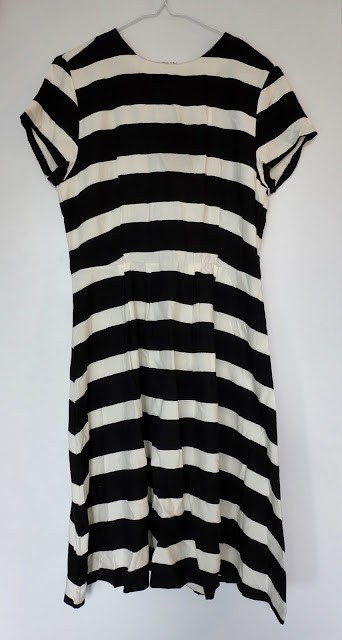 26 March 2014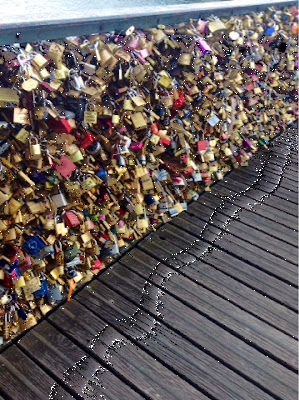 1 June 2014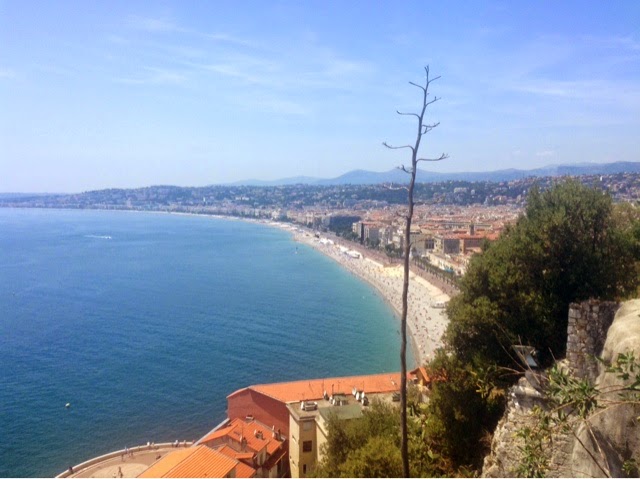 3 September 2014