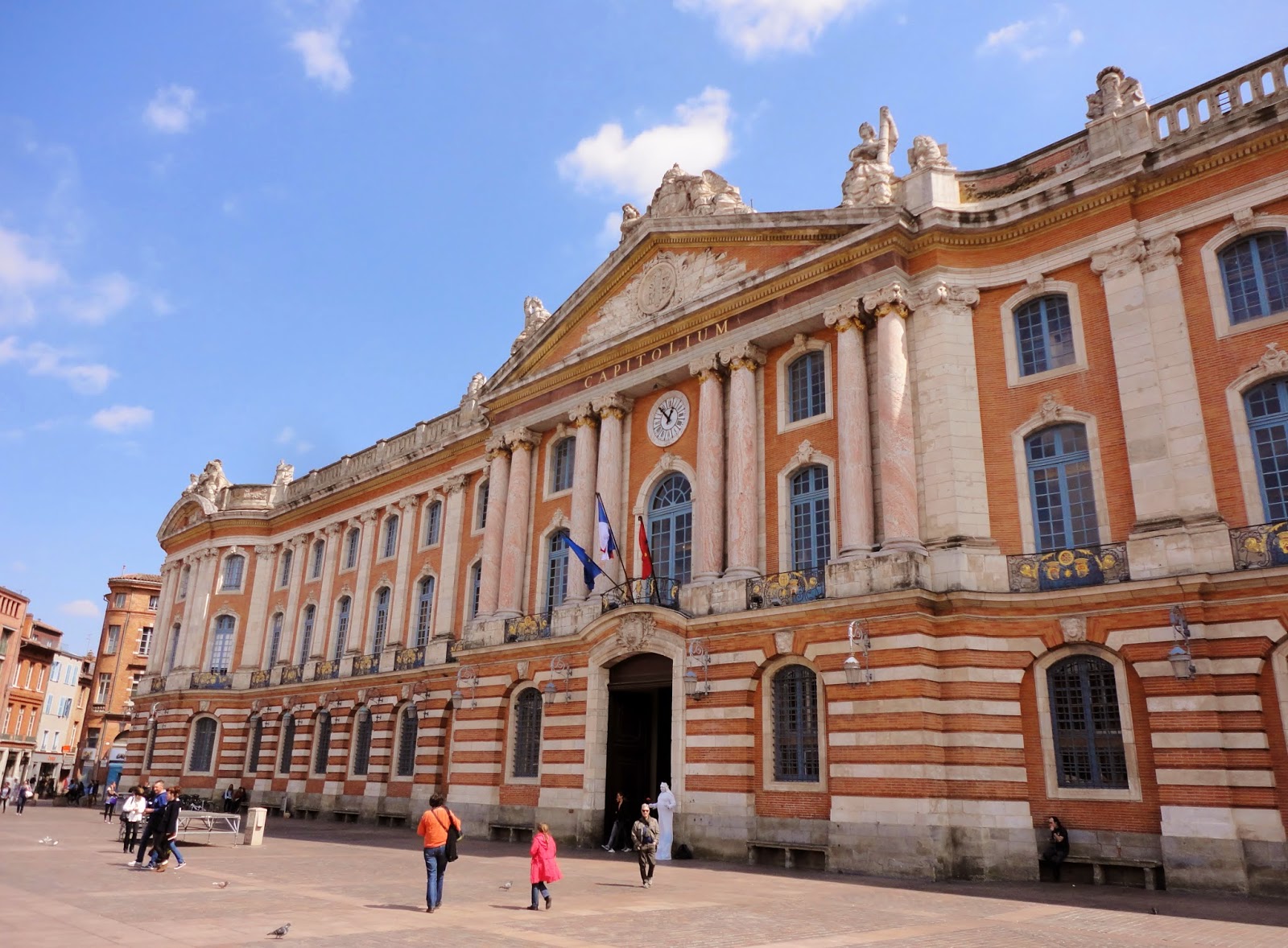 Spring in the South – Toulouse & Perpignan
23 April 2014
So, for anyone who hasn't been paying attention, or has never read my blog before, I've been studying abroad in France all year, in the Loire Valley region. However, I decided to try to see as many other parts of France as I could whilst here, and a 2 week holiday at the end of April sounded like the perfect time to head to the south of the country. This will be the first in four (I think) posts about my trip.
Toulouse
I arrived in Toulouse late on Friday, so I didn't go looking around town much. I've planned at least a full day in every place I visit, and I'm just taking a relaxed look around each place, not trying to cram loads in. Also, while I'm not averse to visiting museums, I've been to far too many dull ones in France already to bother with many more. Toulouse is known as "La Ville Rose", due to its pink coloured buildings, although terracotta was the word that sprang to my mind. It does feel much more southern and Mediterranean than the grey and white of the northern towns I've visited already.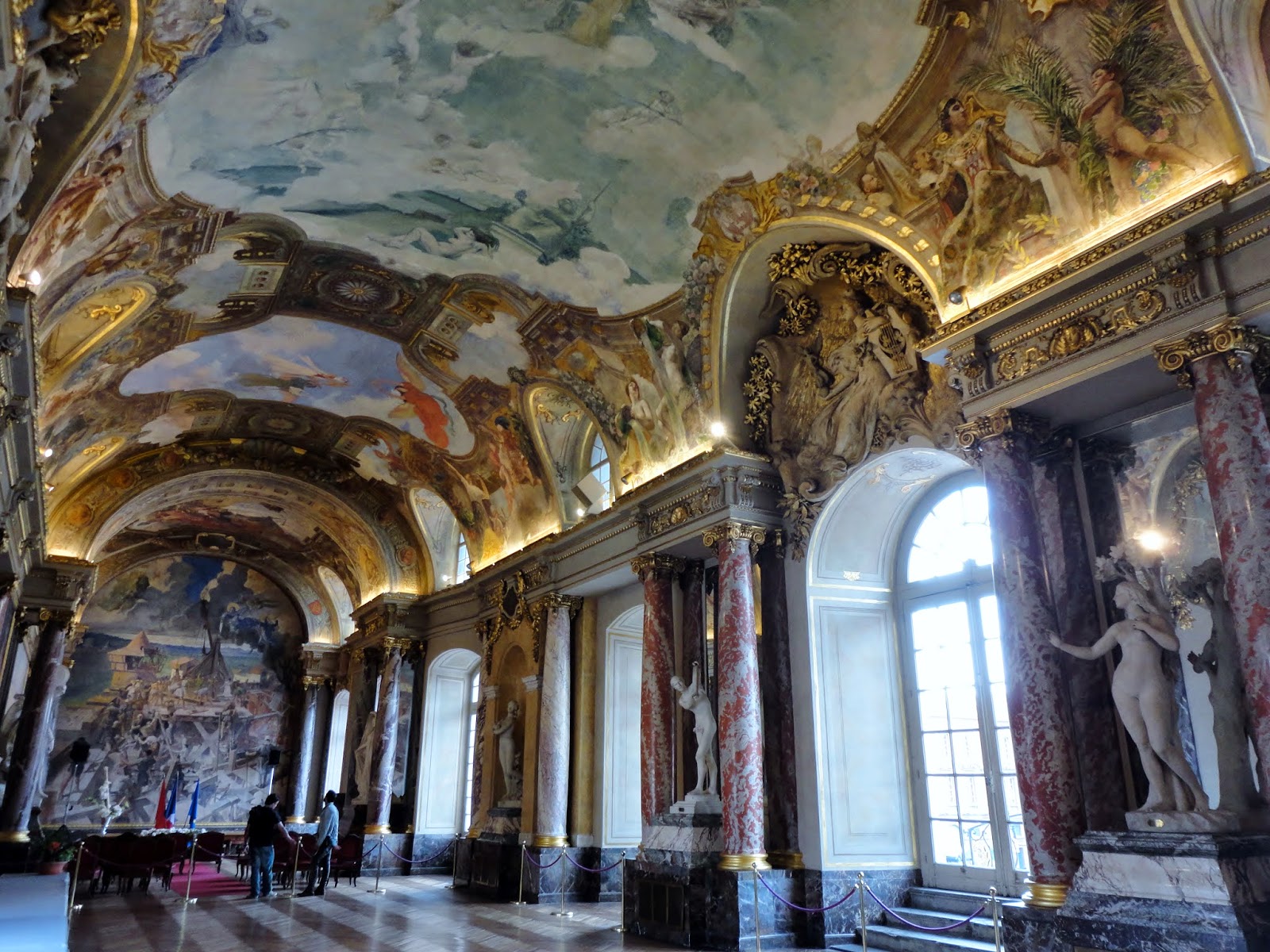 Salle des Illustres
I tend to have a look online or in guidebooks for the main sights of a town first, so I have a rough idea of what to go see, but no concrete plans. The town hall is situated in the main town square, so it seemed like a natural place to go see. I had expected just to see the building, but was pleasantly surprised to discover that it is also home to a small collection of paintings, including the stunning "Salle des Illustres". It was sheer chance that I went inside and found this, and I'm glad I did. The building itself was nice too, as are so many in France, and as I said, it's nice to see some variation from what I've seen before. The Hôtel d'Assézat is a "hôtel particulier", which is a grand townhouse (not an actual hotel), and while these are not generally accessible inside, they are stunning buildings.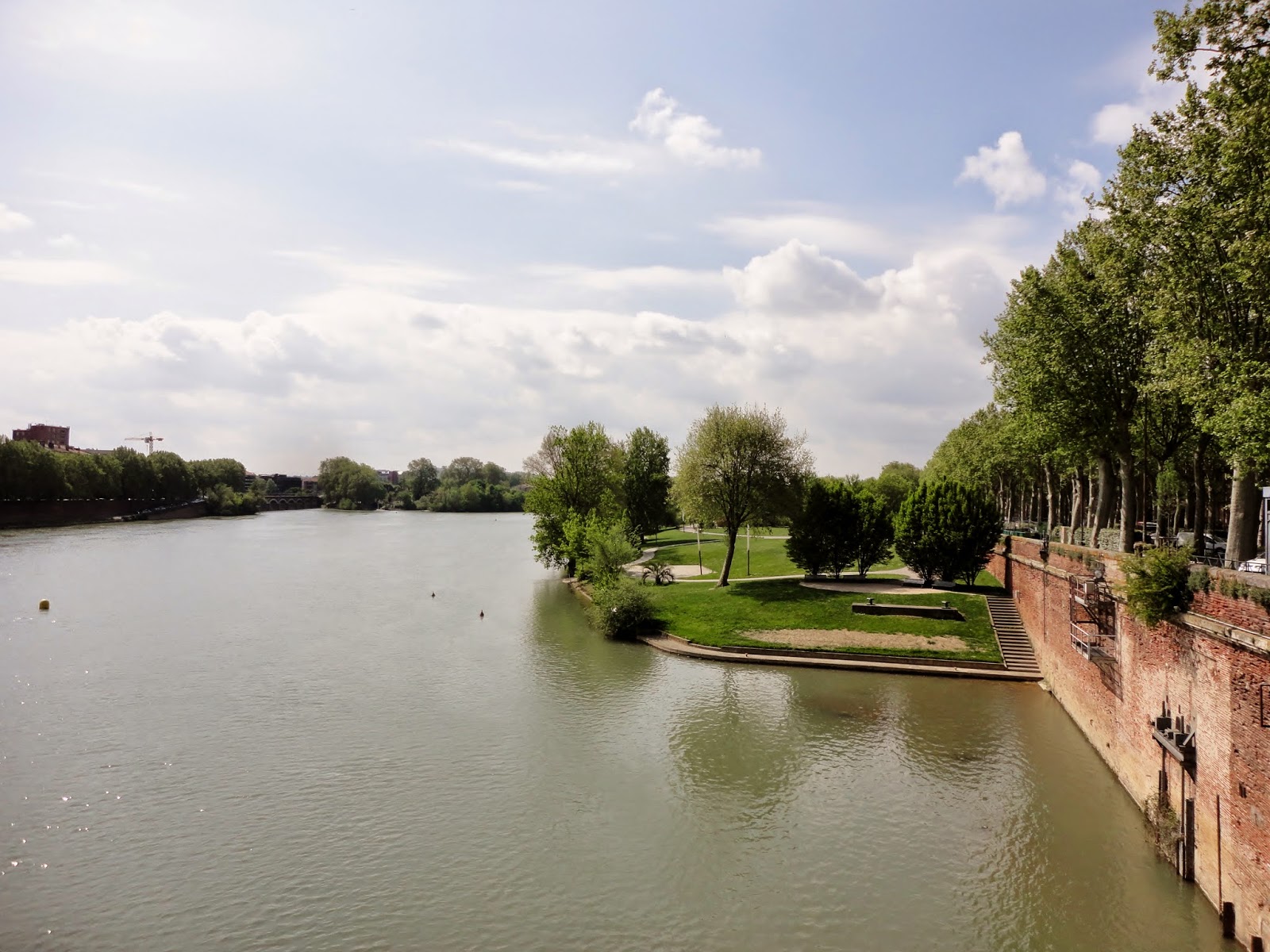 La Garonne
Like every town in France, Toulouse has plenty of churches, and even if you are not a religious person, many are worth visiting for the architecture alone. The Basilique St-Sernin and the Cathédrale St-Etienne are the grandest ones here, with high ceilings and ornate decorations. Les Jacobins is a much simpler church, and while the main building is obviously free, you can opt to pay to visit the cloisters. As a student, this was free for me too, which I was grateful for, since although the courtyard was very pretty and peaceful, the other rooms were restricted while building work was taking place, which was a bit disappointing.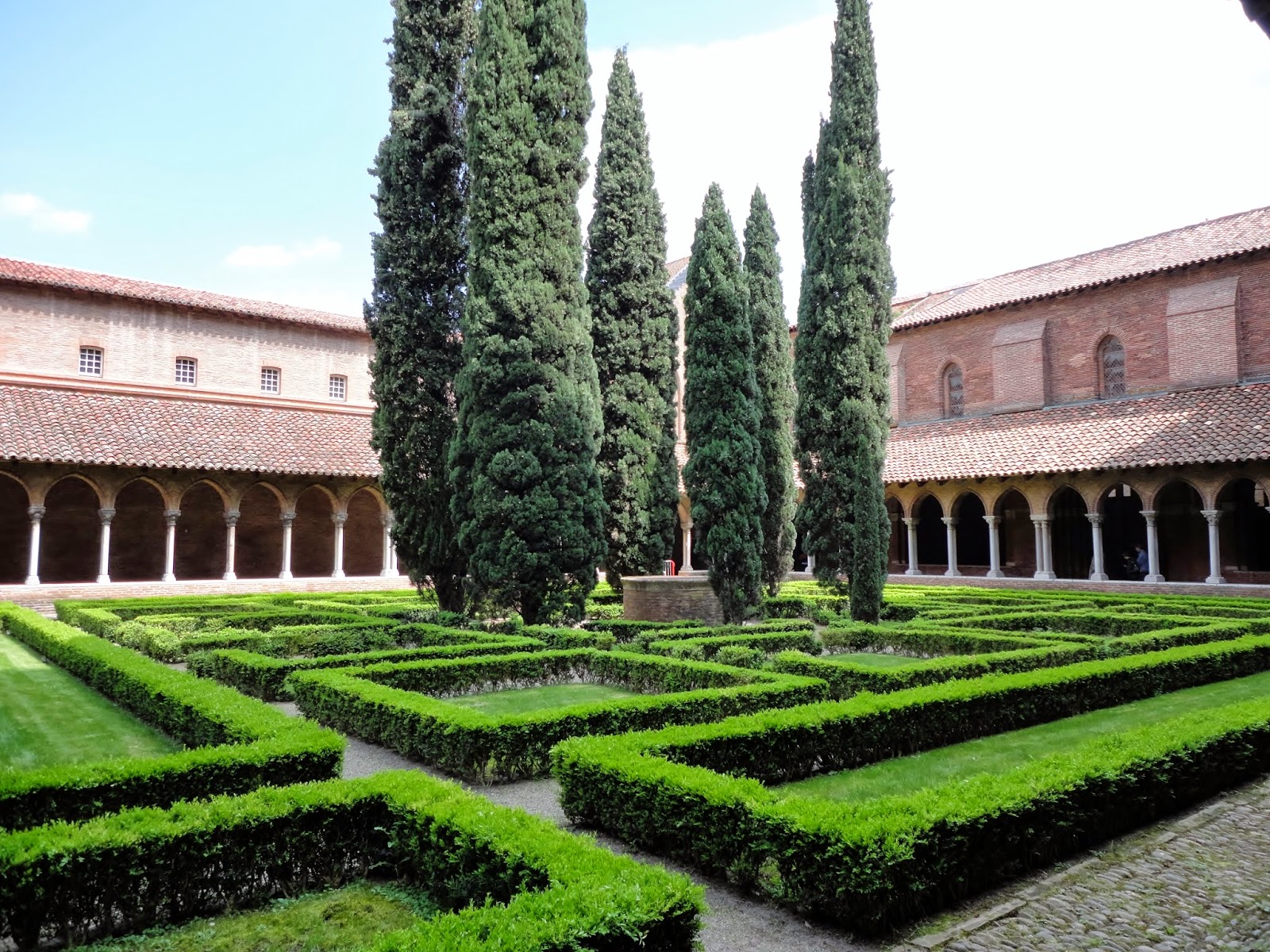 The Cloisters of Les Jacobins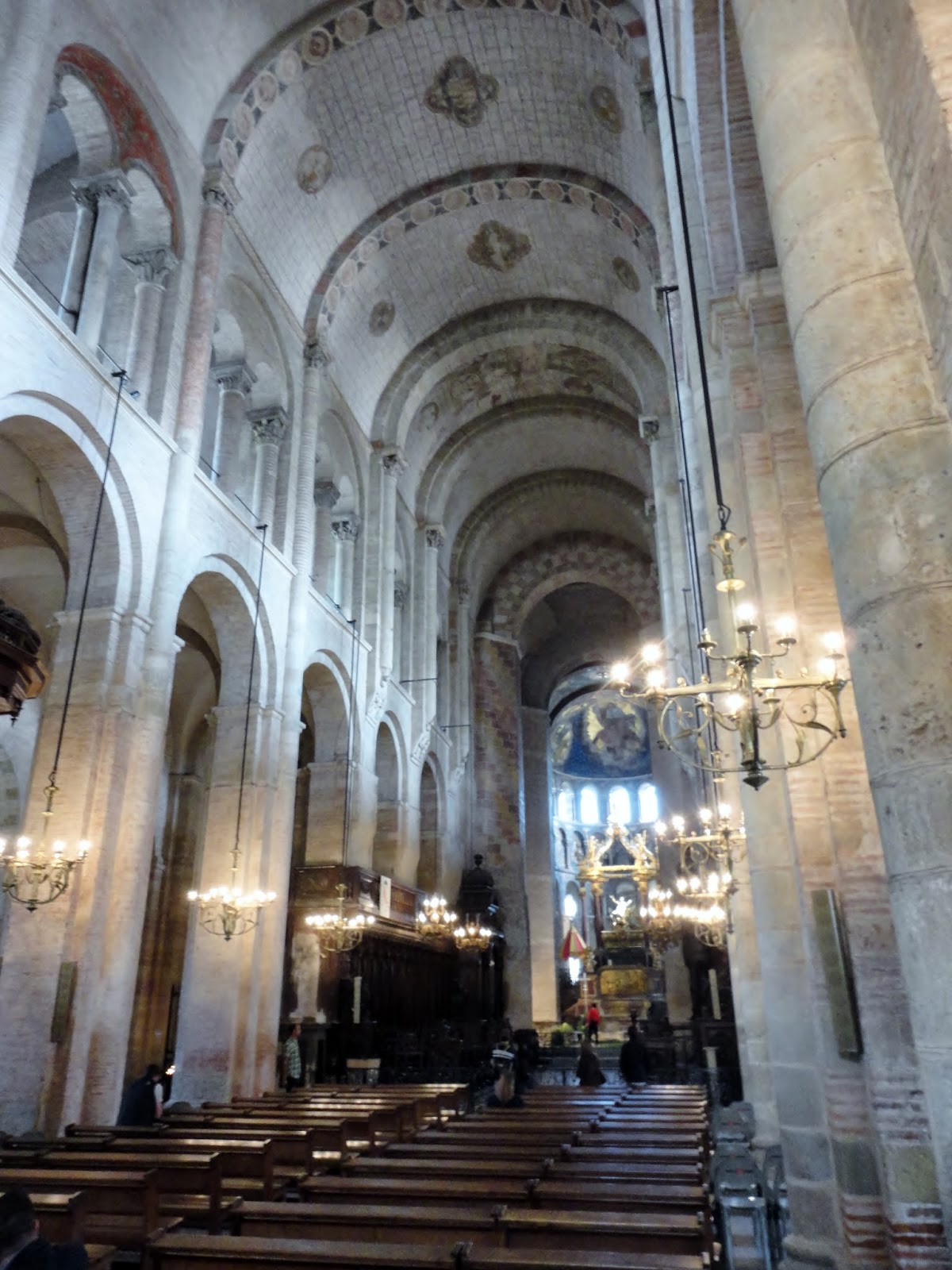 Basilique St-Sernin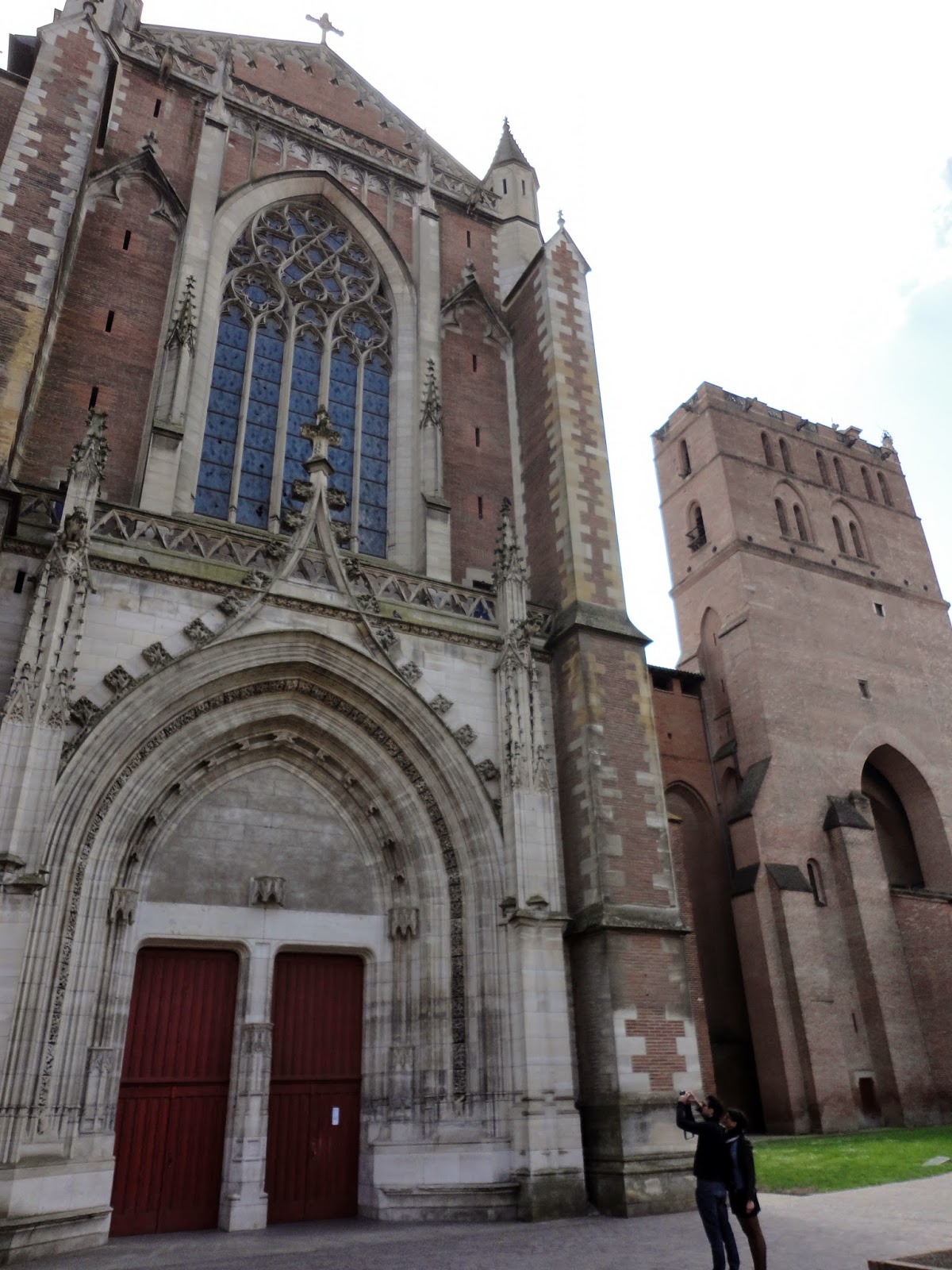 Cathédrale St-Etienne
These main sights are all in the old town and the town centre of Toulouse, meaning I got a good look around the area whilst going from place to place, and it was lovely just to stroll around in the sunshine in such a pretty town. Unfortunately, I was wearing new sandals which (of course) ripped my feet to shreds. I ended up wandering down by the canal and then over to the large park, made up of the Jardin Royal and the Jardin des Plantes. It was pretty busy, being such a sunny Saturday, but I ended up just lazing about there for a couple of hours, with my book and iPod, and it was very pleasant.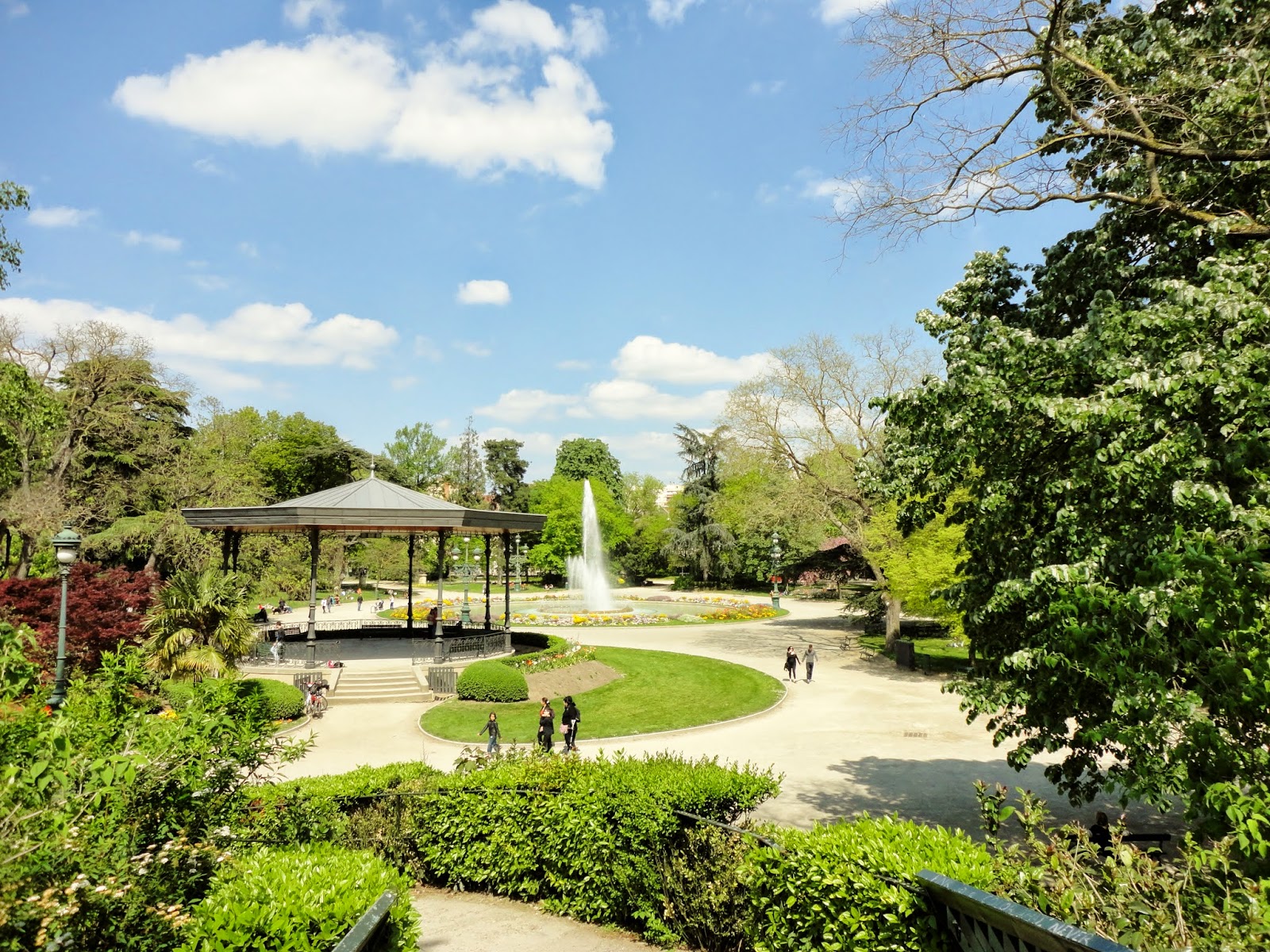 Jardin Royal
As I'm travelling alone, I don't like to venture out much in the evenings for safety reasons. I was staying in an apart'hotel though, meaning you get a kitchenette in your room, and they're still pretty inexpensive. I'm not a big fan of cooking, but I feel uncomfortable eating out alone in the evenings, so I much prefer doing it this way and cooking for myself. I mostly spent the evenings watching films and reading and just relaxing in general.
Perpignan
I arrived in Perpignan fairly early in the afternoon which would normally mean more time for exploring, but in France everything is closed on Sundays, so there was very little available to see or do. I also find things are a little creepy on Sundays, in any town, because it's all so quiet. The weather had taken a cold and cloudy turn as well, so I opted to spend the remainder of the day in my hotel and venture out the next morning.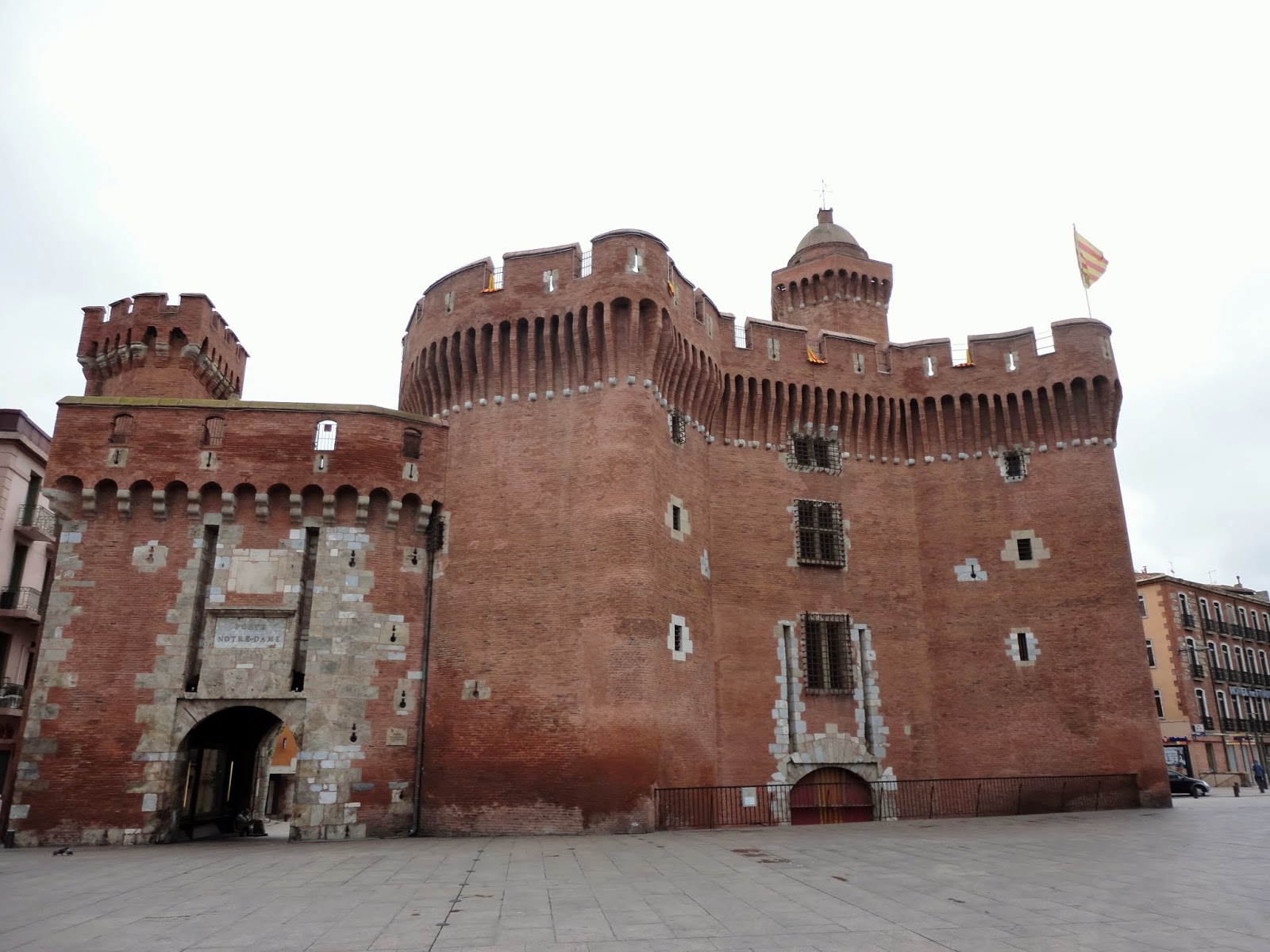 Le Castillet
One of the first things I noticed about Perpignan was the Spanish influence on the town's architecture, which would make sense seeing as it used to be part of Catalonia. Most of the signs around town are written in both French and Catalan as well. There's only a few tourist sights, so I headed to the main ones. Le Castillet is what remains of the town's defensive walls, and while the building was interesting to look out from the outside, I was a bit disappointed to discover it was closed for maintenance work that day, so I didn't spend very long here. I found that the cathedral looked much plainer from the outside than most others in France, but the inside was very elaborate, with stained glass windows and lots of paintings.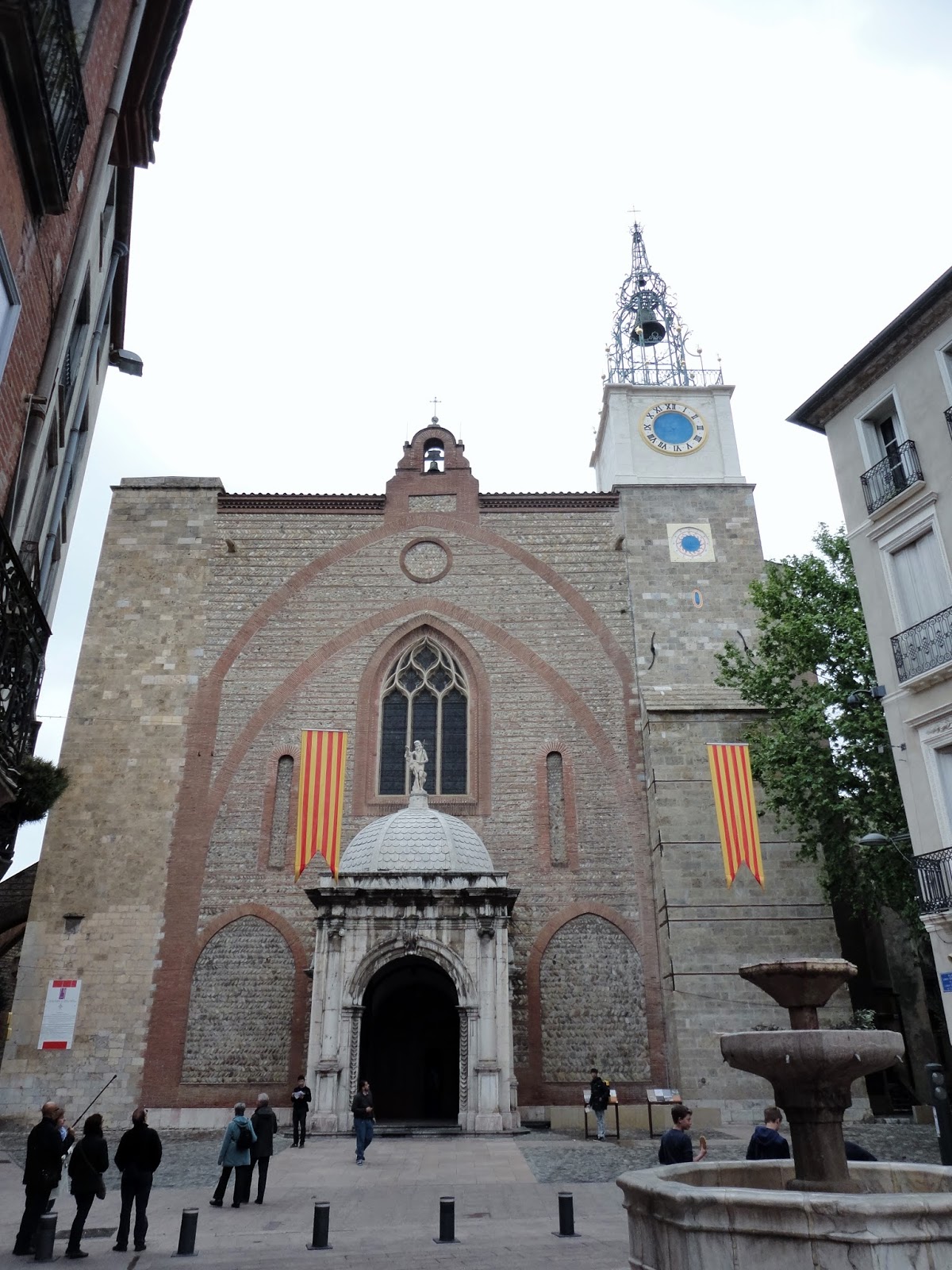 Cathédrale St-Jean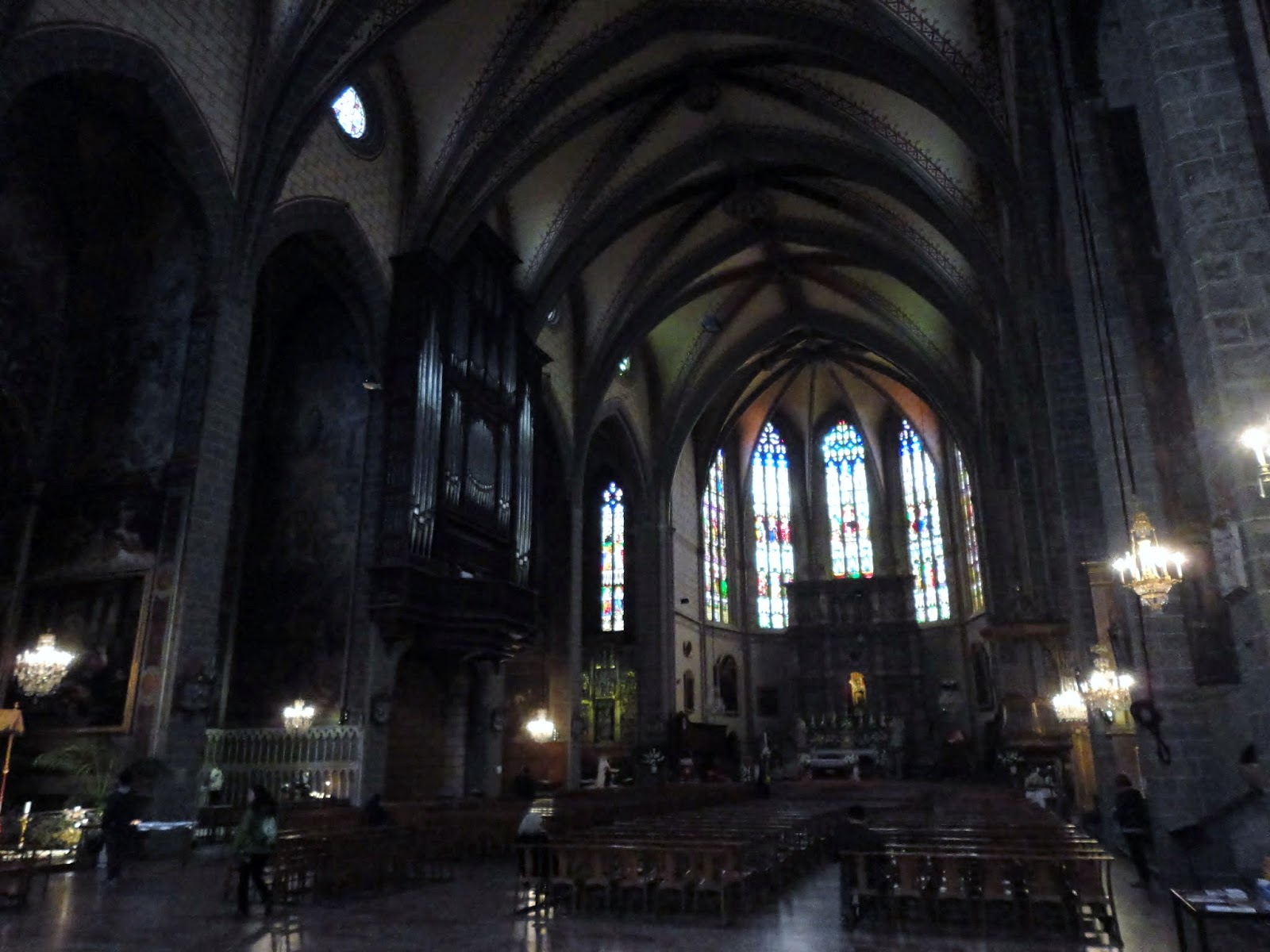 Cathédrale St-Jean
The biggest attraction in Perpignan is the Palace of the Kings of Majorca, overlooking the rest of the town. The building looked very grand and imposing, although I was disappointed that the grounds between the palace and the ramparts was not accessible. Inside, I discovered that I had coincidentally chosen to come while they were having an exhibition of antiques and decorative arts. While this may have been of interest to some people, it's not my cup of tea, and I found that I couldn't see much of any of the rooms due to all the objects crammed in.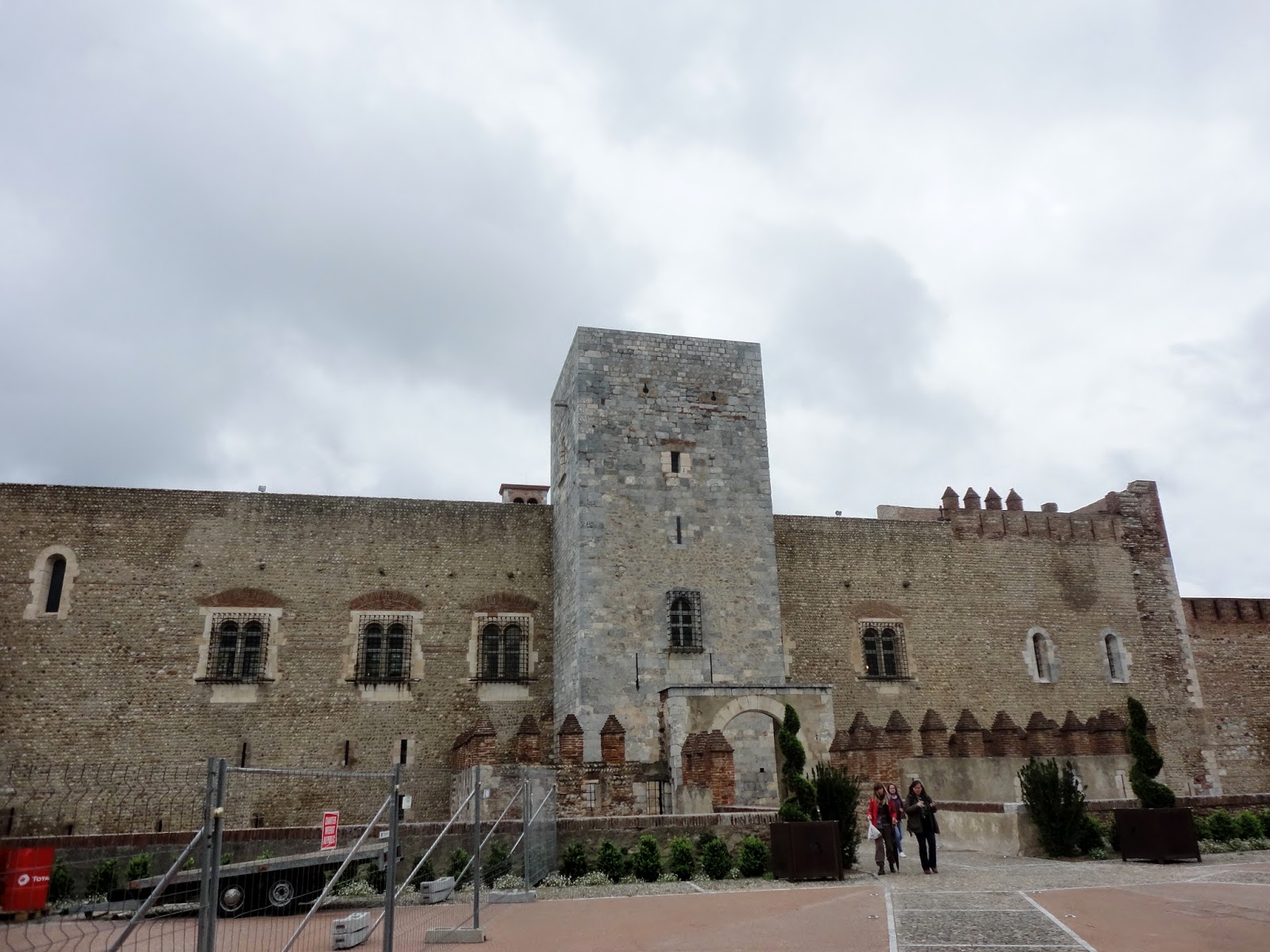 Palais des Rois de Majorque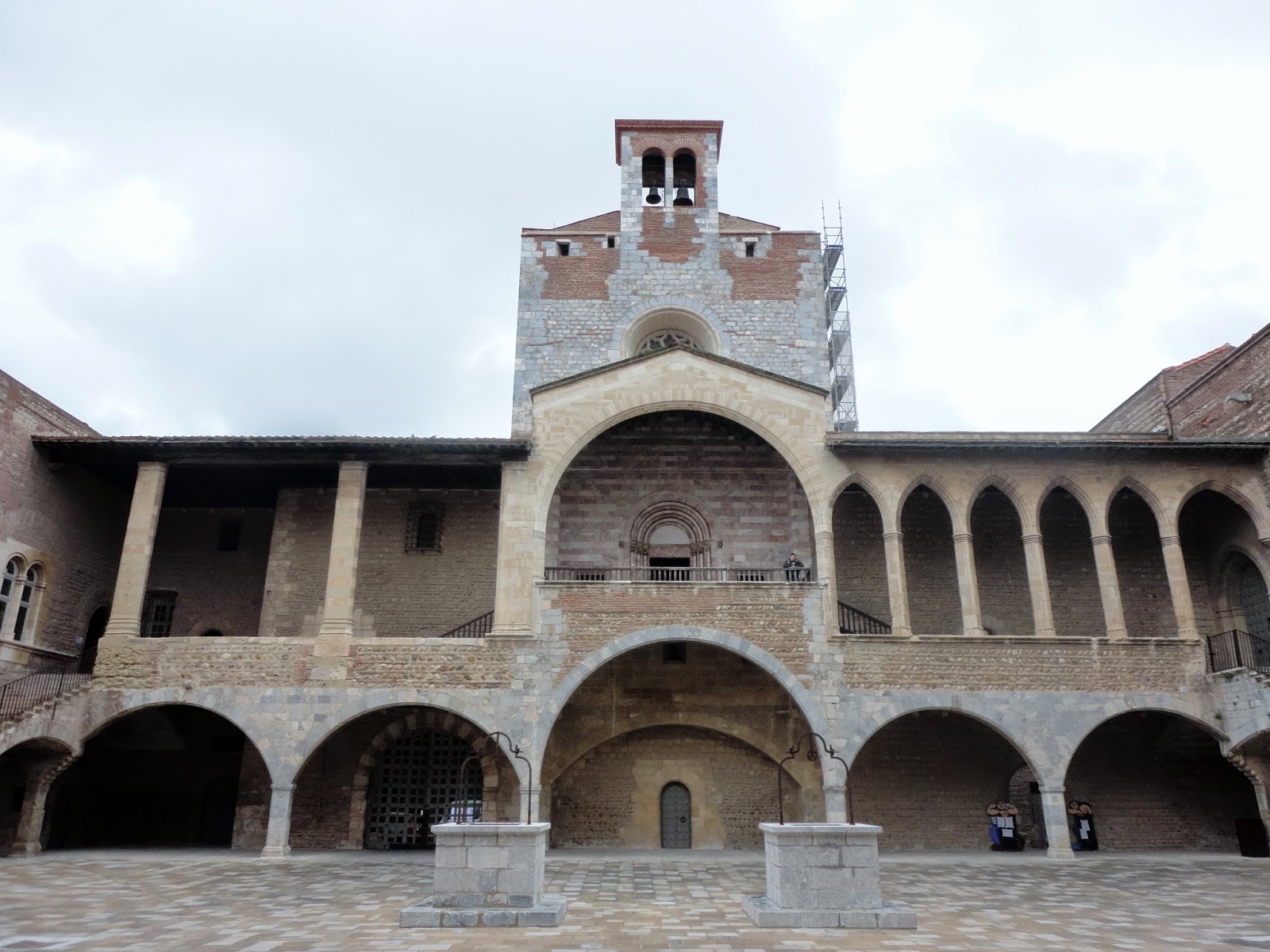 Palais des Rois de Majorque
Perpignan has not been my favourite town so far, and I actually felt a bit uncomfortable while I was there. This was partly due to the eerie quiet of Easter weekend (there were other tourists around on Monday, but not loads) and partly due to the many catcalls and car honks I was subjected to. I'm aware that as a young girl travelling alone I need to be careful, and nothing serious happened, but I've never experienced so much objectification ever, as I did on that one day. These reasons are circumstantial though (the grey weather being another), and perhaps I would enjoy the town more another time.
Part 2 – Carcassone & Montpellier
Part 3 – Aix-en-Provence & Marseille
Part 4 – Cannes & Nice
You May Also Like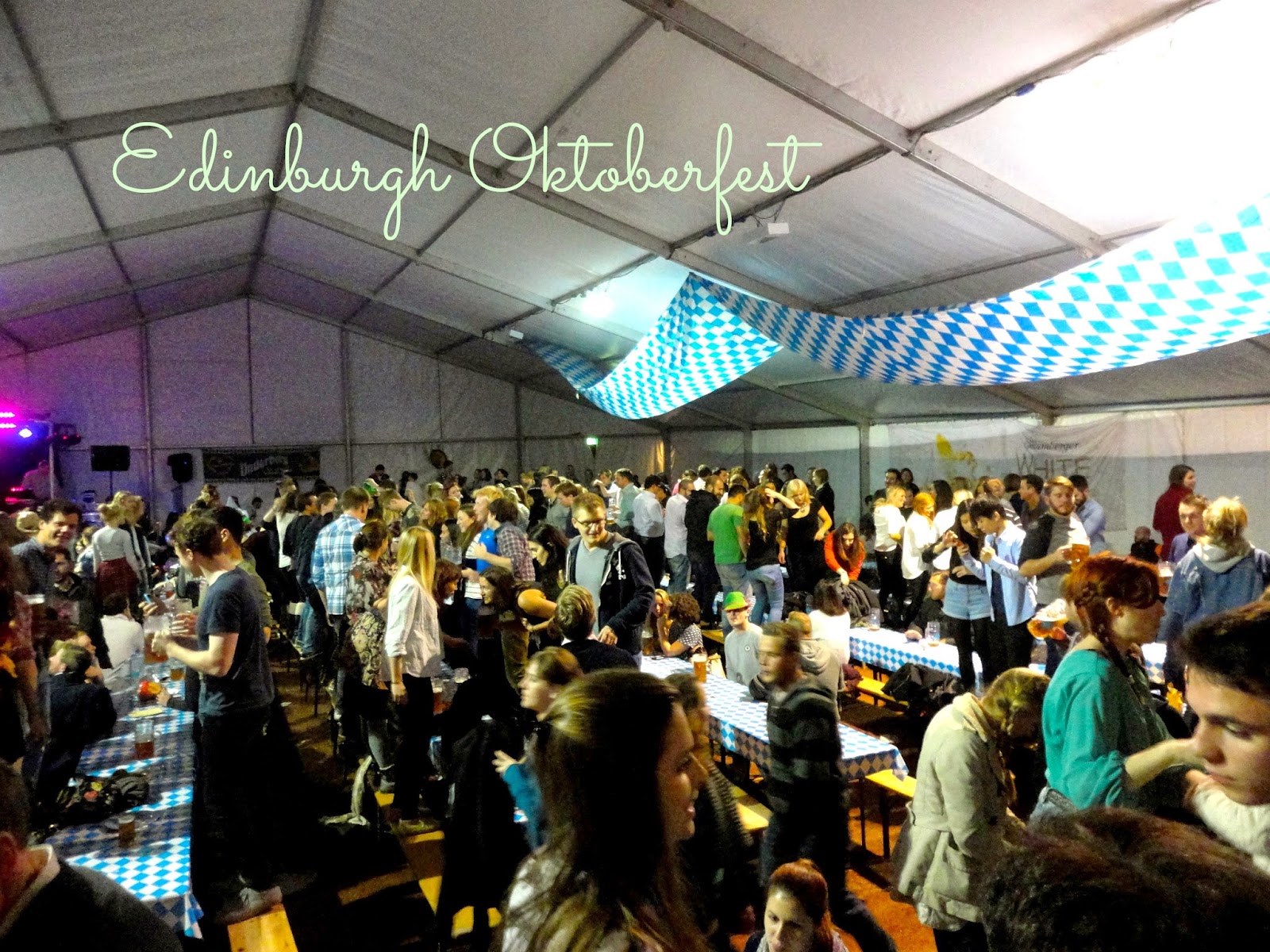 11 October 2014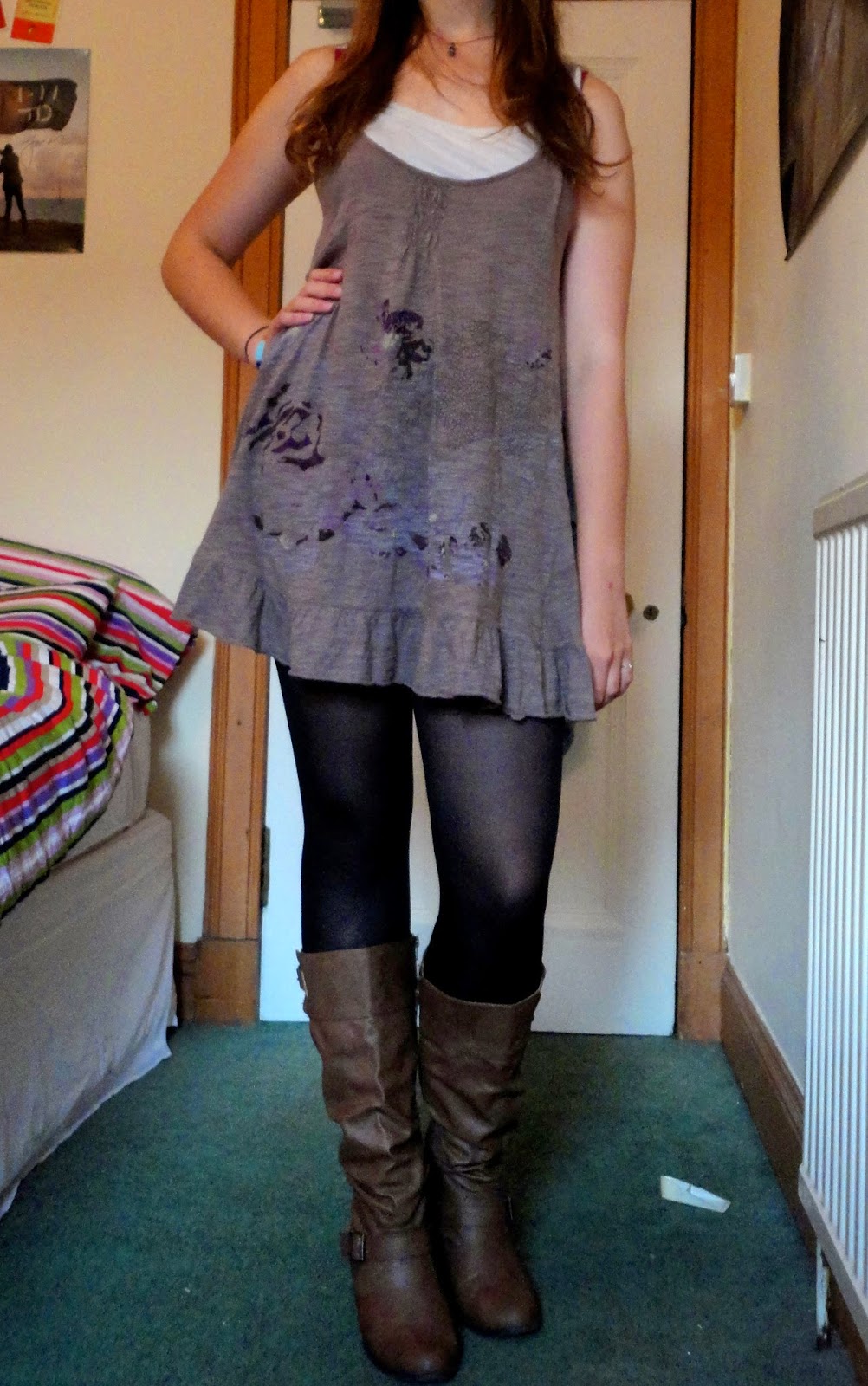 8 September 2014