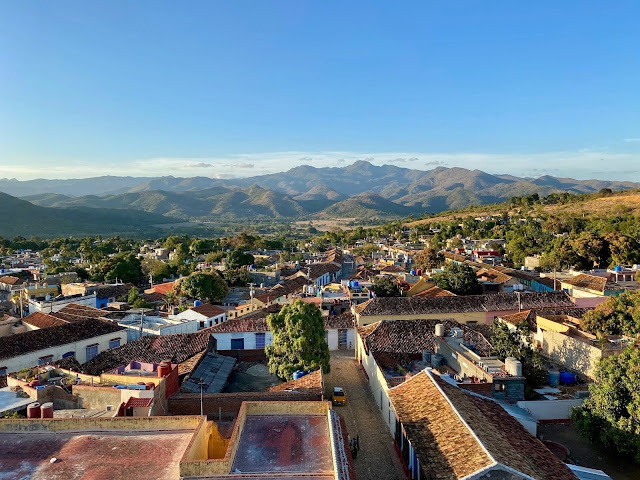 Trinidad | Cuba
19 April 2020
So we might have finished our time in Mexico, but that wasn't the end of our trip last month! After two weeks, finishing up in Playa del Carmen, we caught a short flight from Cancun over to Cuba, to spend another week there. Of course, one week isn't long enough to see everything the island has to offer, so we had to be selective about how to use our time there. Our flights were in and out of Havana, so as well as a few nights there, we decided we had enough time to see one other town – we could have maybe squeezed in two, but this was supposed to be the relaxing, rejuvenating portion of our holiday! – and after some research and recommendations from friends, we settled on two nights in Trinidad to start with.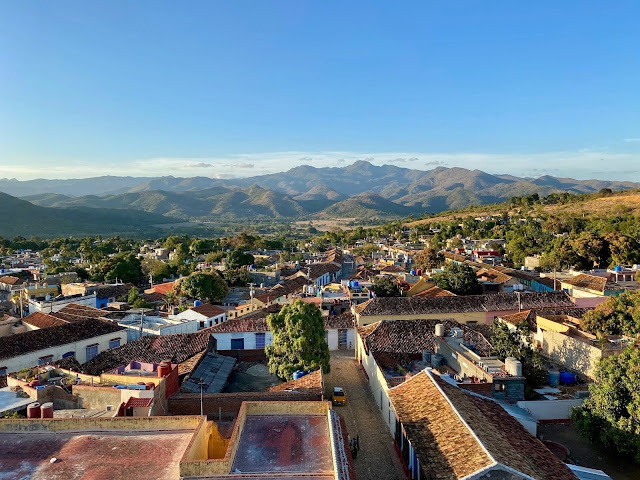 Day One
We'd decided to go straight to Trinidad first, and return to Havana for the second half of the week, as it's a long journey between the two, and we wanted to get it out the way early on. Our flight from Cancun was early in the morning, but ended up being delayed an hour, and then it took us over an hour to get through immigration and customs once we landed in Havana, which all wasted a good portion of the day. I had been warned that the lifestyle is Cuba is very laidback, and things will take longer than planned, and will go wrong. So I was semi-prepared for this, but that didn't lessen my frustration at standing in the immigration queue for a full hour! This would be a running theme for the rest of the week – I thought a laidback atmosphere would be good, as we wanted to relax a lot in this part of the trip. But often it was laidback to the point of disorganisation and bad service, which just made me stressed and irritated a lot of the time. I understand it's the culture and lifestyle there, which is fair enough, and I was trying to get on board with it, but it definitely wasn't suited to my personality. Especially when we only had a week there, I didn't want to be losing time due to other people's behaviours.
Anyways, we had arranged in advance for a taxi to take us from the airport directly to Trinidad. There are public buses that serve the route, but we landed too late for any of them, as they only run a couple per day. The other popular choice is to find a colectivo, a shared taxi, to reduce the cost, but these aren't allowed into the airport, so you still have to get to the bus station first to try to find one. We concluded that by the time we paid for one taxi to the bus station, then another, albeit shared, we would only save a little on just taking a private one from the airport, and it would spare us wasting yet more time trying to find people to share a colectivo with. So once we met our driver, he proceeded to drive us the 5 hour journey in 4 hours – he seemed quite determined to do it as quickly as possible! – with a stop for lunch along the way. The car was old, but not one of the American classic cars, which we mostly only saw being used for tours in Havana. They joke that Cubans are very good mechanics, as they will never buy new cars, but just replace and repair the parts for years. The road was straight and flat almost the whole way, just peppered with pot holes, and we slept through a lot of it, having gotten up super early for the flight.
We arrived in Trinidad in the late afternoon, and were dropped directly at the door of the
casa
we had booked. There's only one hotel in the town, and it's crazy expensive, so most people stay in
casas,
which is like a BnB. You are essentially renting someone's spare room, and they'll normally provide you breakfast for an extra charge. The room we got was very nice, with an ensuite bathroom and a little balcony out the back, where they brought us breakfast. Our hosts seemed nice as well, though they only spoke Spanish, so Cintia was my translator again, and gifted us little beaded bracelets on arrival. We even got to use their WiFi for free, which was astonishing in Cuba! Internet here is notoriously difficult to get on to, and the normal method is to buy a Nauta card from one of the ETESCA shops, and use it to connect to the public hotspots. A few hotels may have a connection, but they're usually piggybacking it from a public spot, so the connection may be slow, and still requires buying a card. We had been prepared for this, so were very surprised to get it for free like this!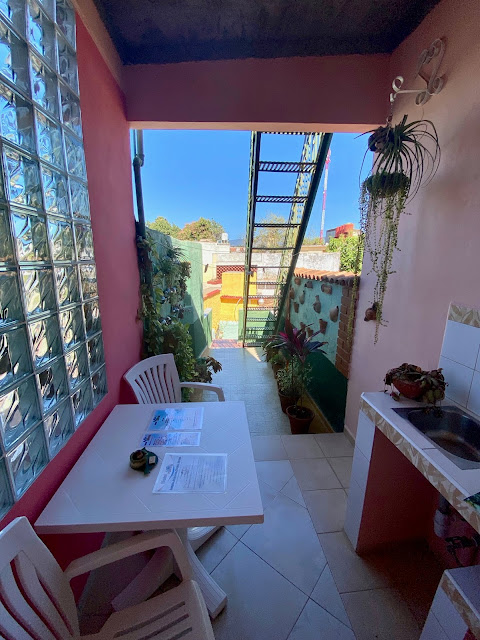 After settling into the room, we still had a few hours of the day left – though less than we'd initially hoped for! – so we went out to look around the town. Trinidad is a fairly small place, tucked away on the south coast of the island, with the ocean along one side and mountains on the other. It's a colonial town, built by the Spanish, so the style of the colourful buildings and the cobbled streets was quite similar to some of the places we had seen in Mexico as well. It's very picturesque though, and although everything is a little run-down (true across the island), it has avoided commercialisation. This is due to the country's Communist regime, and the US trade embargo, so in many ways, it has remained the same way for decades now. The town centre is fairly small, and the majority of other people wandering around there seemed to be tourists as well – you can find the WiFi hotspots easily, as there are dozens of people sitting down staring at their phones!
We roamed around as we pleased for a while, before passing through the main square, stumbling upon an old convent, which now houses the Museum of the 'Lucha Contra Bandidos' (struggle against bandits). It wasn't far off closing so we didn't see much of the museum itself, save the military vehicles in the courtyard. The big draw for us was that we had spotted people atop the bell tower, so we wanted to climb up and check out the view for ourselves. Our timing was excellent in the end, as the sun was just starting to set, so the town was bathed in that golden hour glow. We could see in all directions, with the Caribbean Sea to one side and the mountains to the others, and all the narrow streets winding through the hillsides. We could also hear music coming from several buildings nearby, and we discovered very quickly that music is in the Cuban blood here. It was everywhere – albeit, often specifically for the entertainment of foreign tourists like ourselves – but near every Cuban we saw seemed to have a natural rhythm and passion for it. So it very much added to the atmosphere looking our over the town from the bell tower.
We decided to continue with the view point theme, and found a restaurant with a roof terrace nearby – I say found, there was a waiter on the street trying to entice people in, and "roof terrace and free WiFi" grabbed our attention. This was also a recurring theme throughout the trip, that people would be constantly trying to advertise you something, be it their restaurant, shop, tours etc. It did get a little annoying and exhausting at times, and their expressions would switch from friendly to straight-faced incredibly quickly when you didn't stop for them! But again, it's a part of their culture here. The terrace was nice anyways, though the sun had already set by this point, and we had a couple of cocktails – first daiquiris, then canchancharas, a local cocktail from the island, made with rum, lime juice, honey, and ice. I definitely consumed a lot of rum while in Cuba! We then headed to La Bodeguita del Medio for dinner; this is now a chain venue, with a dozen or so around the world, but the original is in Havana. The walls are full of old photos and prints, as well as the scrawling of thousands of visitors from around the world, who have been adding their names and nationalities for years now! There was a mix of tourists and locals inside though, and a live band playing. Some of the locals started dancing – though I had to frantically say no when one tried to ask me, firstly because they're scarily good at dancing and I don't know how, and secondly because I was about to start eating! We turned in for an early night after that, after such a long day of travel!
Day Two
Initially, we had planned to get up early this morning and venture into the mountains of the national park just north of Trinidad. I had researched some waterfalls hikes there, and it would have involved negotiating a taxi to take us from the town and wait to bring us back again. However, when the alarm went off, we both hit snooze and slept for several more hours, not rising until mid-morning. I was a little annoyed at myself for that, but we clearly needed to catch up on some sleep after two very busy weeks in Mexico – and we kept reminding ourselves, that although we wanted to make the most of our time in Cuba, we also need to get some rest and relaxation in before returning home and to work! So, we embraced the laidback Cuban attitude, shrugged off our error, and embraced what was left of the day.
The original plan had been the waterfall hike in the morning, and then to head to the beach in the afternoon, so we went straight for the beach instead. It's about 30 minutes from the town, and there's a tourist shuttle bus that back and forth four times a day – so don't miss it, or the next isn't for hours! Trying to find a bus schedule online is nigh impossible, but luckily our casa host was able to help us with it the day before, and we knew we could get one at 11am, just a few streets away from the casa. The beach, Playa Ancon, is located on a small peninsula to the south of Trinidad, so the ride there allowed us views back across the bay to the town, with the mountains behind. The other option for getting there is to rent a bike and cycle, which is what another friend had done when he'd been in Cuba a few months prior, and we passed many people doing just that on the road there.
The beach was busy with people, but otherwise quite remote out on the peninsula, with only a few hotels and beach hut style restaurants lining the back of it, though even these were largely hidden by trees. It was a long stretch of white sand, alongside that perfectly turquoise Caribbean Sea. We wandered the length of the beach, wading through the shallows, soaking in the scenery, and stretching our legs, before settling on a spot to sit down. There, we whiled away a few hours sunbathing, reading, snoozing, and taking turns going for a dip to refresh ourselves in the sea. We did plenty of people-watching as well, when we weren't half asleep, which was an ongoing hobby for both of us throughout the whole trip! Playa Ancon definitely had way more tourists than locals, but we heard all sorts of languages and accents, and saw people of many demographics. We ambled up to the closest restaurant for lunch, and to take a brief break from the mid-afternoon sun in the shade. We also indulged in some more cocktails, bought from a man who was just wandering around the beach, asking if anyone wanted one. They were mixed in coconuts, and seemed similar to the canchancharas we'd tried the night before. We could have happily stayed there, just enjoying the sun and sea, for a while longer, but the bus schedule meant we needed to head off soon, or stay for way longer.
We arrived back in Trinidad by late afternoon, and went for another wander through the streets, to see what else we could find compared to the day before. We came across many market stalls, selling various souvenirs, included beaded jewellery (like those our host had given us), crocheted clothing and bags, maracas and other wooden carvings, Cuban license plates, as well as the usual array of souvenir trinkets you would expect to find. As the town centre is pretty small, it was easy to stumble out of it and into the surrounding streets, where locals were just going about their lives. The people here are generally not very well-off either, a fact that was clear throughout our stay. We saw children playing football in the streets, tractors rumbling over cobblestones, families sitting out eating ice creams (the country is famously obsessed with ice cream, mainly due to Fidel Castro's love of it).
After roaming around for a while, taking plenty of photos, we headed back to the casa to freshen up before going out again for the evening. For dinner, we went to La Botija, on the recommendation of a friend, and based on the queue outside, he clearly wasn't the only fan of it. We ended up waiting for around 15-20 minutes before being seated, which wasn't too bad in the scheme of things. The decor inside is based on the history of slavery here. The land surrounding Trinidad was used as sugar plantations, and the colonial settlers who owned them would have slaves working the fields. So the restaurant was full of chains, manacles, tools, and other equipment used by them. We found that the food in Cuba was pretty good, and we had big portions most of the time, but a little repetitive, and I got in the habit of selecting a second choice on the menu, as they would often be out of many items.
We then headed over to the Casa de la Musica, just next to the main square. We had passed this a couple of times already, as the stairs leading down the hillside were always covered in people – not just because there's a WiFi spot here! Through the day, the steps are open to anyone, but in the evenings they are sectioned off by barriers for the Casa de la Musica, which you have to pay to enter. There are indoor rooms, but most people just sit on the steps again once inside, near the top of the hill, to watch and listen to the band performing. The group that night had no less than a dozen members, with all sorts of instruments present, and were playing infectious Latin rhythms. Naturally, many people got up and starting dancing salsa in the space in front of the stage, at first locals, but we definitely saw plenty tourists getting involved as well. We were content to stay on the steps, sipping and drinks, and watching and listening in admiration. The band were pretty fun too, making jokes, doing tricks, and getting the audience involved – I could follow much of it, with Cintia translating from time to time. It was definitely a fun, vibrant atmosphere!
We stuck around for a few hours, until around midnight, before setting off for our final destination of the evening. We had heard mention of 'La Cueva' (The Cave) many times both before and during our trip so far, and we were eager to see it for ourselves. Its proper name is Disco Ayala, and it is essentially, a nightclub in an underground cave, just outside the town. Getting there was a little harrowing, and I was glad we'd found information about it online in advance, or we might have presumed ourselves lost and turned back before finding it. Though we had also read that it's named after Carlos Ayala; a man who murdered kidnapped children in this very cave. Yes, walking along deserted paths in the middle of the night, going to the murder cave, seemed like a great idea! We had to follow the streets north out of town, and the cobbles gave way to a narrow dirt track, and the houses and streetlights vanished to darkness. There was hardly anyone else around either, so it definitely felt a little sinister, and we were far from any possible help. The main thing reassuring us that we were on the right track though, were vendors trying to sell pre-drinks on the roadside! The cave is also soundproof, so you can't even tell if you're nearly there or not, until you find the entrance – literally, a hole in the ground, with a rocky staircase leading deep down into the earth.
Although the journey there was a little harrowing, we were glad to have gone in the end. The place looks so cool once you're inside, after ducking under arched ceilings, and climbing up to the main dance floor through the stone formations. The coloured disco lights dance along the walls, highlighting all the nooks and crannies of this natural room. There was a fully stocked bar and 'working' bathrooms – not the best, but better than nothing in a cave! The music was mostly reggaeton, mixed in with other similar genres, so although it was all still in Spanish, we were at least more comfortable dancing along to this than the salsa from earlier! It was still a bit quiet when we arrived, but it's the only nightclub in Trinidad, so it soon filled up with both tourists and locals, especially after all the options back in town had closed. The atmosphere and music were fairly similar to other nightclubs we'd been to before, and neither of us were in the mood or had the energy to stay super late, but we stuck around for a coupe of hours, and were definitely glad to have seen it in the end, as it's just so unique and interesting to say you've been to a nightclub inside a cave!
We turned in for the night in the early hours of the morning, and we had an early start again the next day to travel
back to Havana
for the rest of our stay in Cuba. We were happy with our choice to go to Trinidad, to see more of the island than just the capital. Two days felt like enough as well, as although it's a pretty town, with a decent amount to see and do, we did cover most of it in the time we had. If we had longer, we may have gone to the waterfalls in the national park, or the train ride to the Valle de los Ingenios, where the old sugar mills were. So there are options if you have time, but with our limited days in Cuba, and our desire to balance experiencing the culture with some relaxation, it was a good first few days on the island.
You May Also Like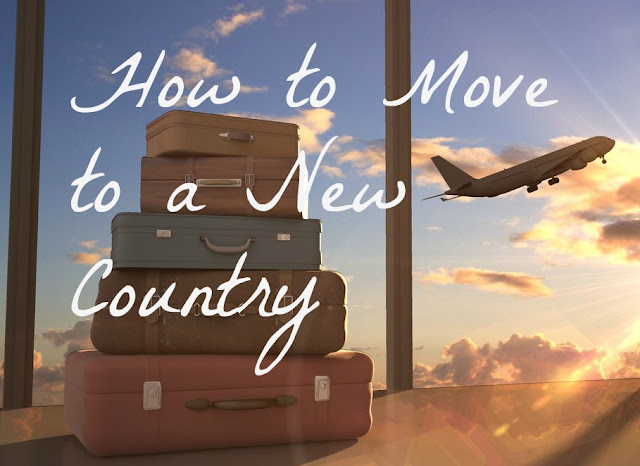 15 May 2017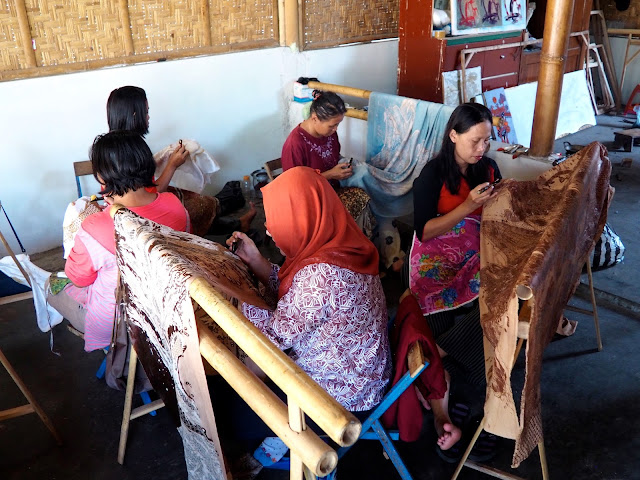 24 September 2017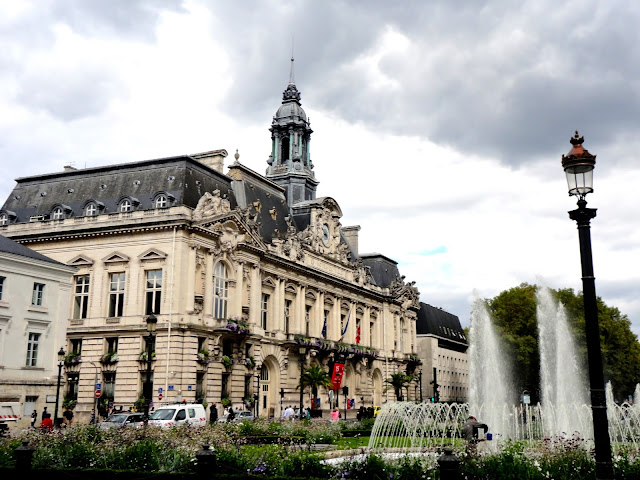 26 August 2015