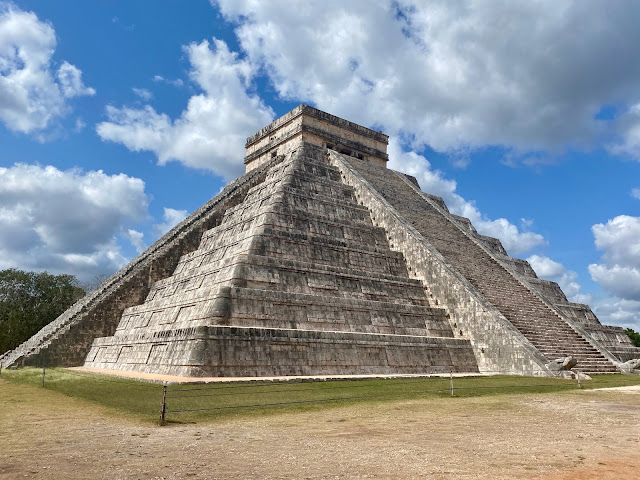 Chichen Itza & Playa del Carmen | Mexico
14 April 2020
Playa del Carmen is an interesting one to write about. I nearly wasn't going to bother at all, since I wrote about it last time I was there, and there's honestly not that much to see and do. It's a beach town, all full of hotels and restaurants, shops and bars. However, it's a popular base for exploring more of the Maya Riviera, especially Chichen Itza, one of Mexico's most famous pyramids and one of the 7 New Wonders of the World. Initially I thought about including that in my Merida post, and finishing Mexico with that, but I realised it was just going to be so long. Plus, although Playa del Carmen was by no means my favourite place on the trip, it was interesting to compare it to how it was on my last trip, which was almost 5 years ago now.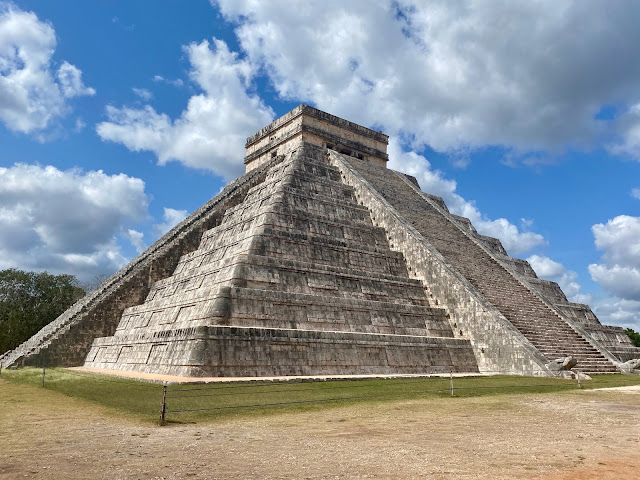 Day One
This was the last full day of our
Intrepid trip
, which would officially end the next morning. We departed Merida first thing in the morning, continuing east, and would be stopping off at Chichen Itza on the way, where we were having a guided tour of the complex. My first impression was just how busy it was. This wasn't surprising, since we all knew it was the most famous and popular of all Mexico's pyramids, but it was still somewhat jarring in comparison to the others we'd been to, as none even came close to being this busy! The pyramids are hidden away in the lush jungles of the Yucatan peninsula: to avoid confusion, the
Yucatan peninsula
is divided into Yucatan and Quintana Roo states, the former being where Merida and Chichen Itza lie. The city is named for the Maya people that lived here, the Itza tribe, and reached its apex in the Classic Maya Period, from around the 7th century onwards. It was one of the biggest and most influential cities of the
Maya world
, before it began to decline in the 12th century, for reasons still unknown to archaeologists. There are records of people still living in the area when the Spanish arrived in the 16th century.
After making our way through the jungle pathways, we emerged to the main centre of the complex, dominated by the Castillo pyramid. This is the most famous structure in Chichen Itza, the one that you see all the photos of! In particular, every photo is from a certain side, as two of the sides have been fully restored, while the other two are still rough and uneven. However, it's worth remembering that it's not a complete restoration, as all the building would have once been brightly painted, likely red and white for the Castillo. Cintia and I actually took our photos from a different angle though, so one of the unrestored sides is visible, partly because we liked the contrast, and partly for the angle of the sun. We also got lucky with a rare moment where no one else was in our shots! Overall, we agreed that the Castillo may be impressive if it's the first Mexican pyramid you see, but it was definitely not the most impressive to us compared to the rest of the trip. Some of the details that our guide explained though were pretty interesting. Each side has 91 steps on it, which multiplied by the 4 sides is a total of 364; add on the top platform, and it becomes a physical representation of the days in a year. And if you visit on the spring equinox, the sun casts a shadow on the steps that resembles the feathered serpent, known to the Maya as Kukulkan. The Mesoamerican peoples were very knowledgeable about celestial movements, so it's fascinating to see how that got incorporated into their architecture. The ground of the Yucatan peninsula is limestone, a very soft material, so they even calculated how heavy the pyramid was. This was especially important, as there is actually a
cenote
hidden
underneath the Castillo!
There's plenty of other buildings in Chichen Itza besides the Castillo though. There were several small platforms around the plaza, including the Platform of the Eagles and Jaguars, adorned with carvings of sacred animals, and the Skull Platform, depicting the heads of defeated enemies. To the eastern end of the plaza, there is a large palace-like building, the Temple of the Warriors, which would have likely been the administrative centre of the city. It's easily spotted by the many vast columns in front of it, which would have once supported a roof structure. These are divided into smaller groups; those in front of the temple are covered in carvings of people, gods, and animals, often telling the stories of great heroes. Those to the south are plain columns, and mark the entrance to where the marketplace once was.
On the other side of the Castillo, close to where we entered the complex, lies the Ball Court, with the Temple of the Jaguar backing on to it. This is the largest and best preserved ball court discovered in any Mesoamerican city. As I've mentioned in
previous posts
, the ball game was hugely significant to the Maya culture, as it represented celestial movements and stories of the gods. The court has two huge walls along either side, and spectators would have sat atop these. The 'goal' is built into the wall, a hoop sticking out from the centre, carved with feathered serpents, and players couldn't touch the ball with their hands or feet. Our guide demonstrated how sound travels around the court, as a clap on one side will reverberate back and forth for a while. The walls are also decorated with images of the ball game, including a victorious team captain decapitating his losing opponent. Winning a ball game was a great honour, while losing meant certain death – not a game to be taken lightly!
The centre of the city was mainly used for ceremonies, worship, and administrative work. To the south, further into the jungle, were even more buildings, and archaeologists definitely haven't uncovered all of it yet! We passed by several smaller pyramids, and spotted many depictions of the long curling nose of Chaac, the Maya rain god. Actually some of the best preserved carvings were in one of the last buildings we came to, far away from the main plaza, called La Iglesia ('the church'), so it's definitely worth exploring the whole site! We also saw El Caracol ('the snail') a large building with a round dome on top, and a spiral staircase inside – remarkable engineering yet again from the Maya! It's though that this was used as a sort of observatory, since the Maya had such great knowledge of astronomy. We reached this part of the city on a simple dirt pathway, but nearby there is also the remains of a Maya road. It's painted white, as they would normally travel at night, when the temperatures are much cooler, so this meant they could see the way easily in the dark.
After the tour, we had a little time to look around ourselves, and take more photos, before we left Chichen Itza again. We were stopping for lunch nearby, and this was one of the most memorable meals of the trip. We weren't going to a restaurant, but instead to the home of a Maya family in the area. A few tour groups do this, as another arrived just before we left, but it's a good way to directly support the local communities – and the food itself was outstanding! We were greeted into their home, where a long table was set for us in a simple living room. The kitchen was at the back of the room, but also partly outside, where they had more preparation and cooking areas. All of the family help to prepare the food, and most of it is grown in their garden, or reared themselves (they had pigs!). The mother explained to us what all the many, many dishes were, while our group leader translated, and I think everyone had a little bit of everything! The main dish of Yucatan is pibil, pork meat marinated in spices, wrapped in banana leaf, and cooked in a barbecue pit. Everything was delicious, and it was all the more special to be able to have it in their home like that.
The rest of the afternoon was taken up by the drive on to Playa del Carmen, which including changing time zone when we crossed into Quintana Roo state. We arrived in the early evening, and had a little time to change and rest before meeting again for the group's farewell dinner. We ate in a restaurant just off the main pedestrian street, 5th Avenue or Quinta, and continued on after dinner to a bar for a few drinks. Luckily our leader was able to show us a slightly quieter one than all those with music blaring out into the streets. We tried some tequila there – the good kind, that you sip slowly, not the cheap stuff that we take shots of at home!
We only saw a couple of streets, and a short stretch of 5th Avenue to get between the restaurant, bar, and hotel, but it was enough to get a first impression (or second, in my case). It was as I remembered from
my last trip
, 5th Avenue consisting of many souvenir shops, tour agencies, and bars playing loud music. However, while I remembered Playa being fairly busy, commercial, and touristic last time, it seemed to have grown even more in the 5 years since then – and not in a good way. Cintia and I both agreed that this could have been any resort town anywhere in the world, and it felt far less like Mexico than the rest of the trip had been. Years ago, Playa del Carmen was a sleepy little town that backpackers would head to, to get away from the commercialised Cancun, further up the coast. But it's become more and more popular over the years, and is essentially now just a smaller version of Cancun. The backpackers go to Tulum now instead, further down the coast again, but our leader told us that the same thing is starting to happen there too. It made me glad that I saw
Tulum five years ago
, before it started to get too bad, but it did spark a lot of conversation on the negative impact of tourism, both on the environment and the local communities. It's something I've become increasingly aware of over my years of travelling. I do still want to travel and see more of the world, as I think it's important to understand other people and cultures, to open your eyes and your mind to the wider world. People often feel more inclined to protect natural areas when they've seen them first hand as well. But we have to find more sustainable, responsible ways of travelling – this is also a reason I use Intrepid, as that is one of their key goals (they only use Playa as a start and end point due to airport proximity). Seeing the resorts and commercialisation of Playa del Carmen was a little heart-breaking actually.
Day Two
Now, there's plenty of option for things to see and do around Playa del Carmen, and the rest of the Maya Riviera. Last time I was here, I visited the
ruins at Tulum
, a couple of
cenotes,
and went snorkelling with sea turtles in Akumel. We had actually considered staying in the area for more than just one extra day (the Intrepid now being over), but instead prioritised having more time in Cuba, and we were relieved by this decision upon discovering how touristic the town is. Seeing as we'd done plenty of ruins and
cenotes
already, we knew we wanted some beach time, as this was our first real day by the coast since we'd started our trip, and Cintia and I are both big beach fans. We had considered going snorkelling somewhere, but it was going to involve getting out of the town, and we kind of just wanted a relaxed day, after two weeks of full on activity. I was also a little concerned about how good snorkelling would actually be, in such a built-up, commercial area. So, after a lazy breakfast next door to the hotel, we set off for some beach time instead.
The main beach front of Playa del Carmen is entirely lined with hotels and resorts, many with loud music blaring from their bars, and suffice to say, this didn't sound appealing to us. Luckily for us, our tour leader was still happy to help out, and showed us where to find a much more peaceful area, at Playa 88. This is technically still in Playa del Carmen, but involved walking for around 40 minutes, straight up 5th Avenue heading north, before turning down a boardwalk to reach it. We did get to see a little more of the town o our walk, but it was just more shops and restaurants, which eventually gave way to apartment blocks. The beach was definitely much quieter than the main one; there were still plenty of people around, but everyone could space well apart, and there was no loud music or busy hotels behind us. Instead, it was just white sand, blue water, and palm trees swaying in the breeze. It was actually a bit cloudy that day, which wasn't ideal for sunbathing, but we still got in a good few hours just relaxing on the sand, and going for a dip in the Caribbean Sea.
Around mid-afternoon we started heading back towards the town centre, but first stopped for lunch on the way, to try some highly recommended shrimp tacos at Chiltepin Marisquillos. It was still far enough away from the town centre and 5th Avenue that, although it was busy, it didn't feel as hectic and loud as many of the others we had passed earlier. Back in the town centre, we still had a little time to spare: we would be departing that evening for Cancun, to stay the night in the airport hotel, before our flight to Cuba at the crack of dawn the next morning. With little other option, we wandered down to the main beach again, to amble along the waterfront, and stopped off for one last margarita in Mexico. We sat on the sand for a while, watching dusk fall around us – this is the east coast, so there's not quite a sunset! The sky was aglow in pinks and purples though, with the tide gently lapping against the shore, and it was all very pretty. You can definitely appreciate the natural beauty of this part of the country; we just could have lived without the blaring techno beats behind us, and the cacophony of American accents with hardly a word of Spanish to be heard anywhere!
It did seem a bit of a shame for our Mexican adventure to be ending in a place that hardly felt like Mexico at all, though we did enjoy our beach time, and it does make sense to end here for convenience sake. It didn't lessen what a fantastic time we'd had overall on the trip though, and since I only spent a few days here last time I was in the country, I was very happy to have been able to explore it much more in depth this time. It is a truly fascinating country, with so much history to learn about, and natural beauty to experience. I was also especially happy that Cintia had enjoyed it so much as well, since she'd wanted to come here for so long, and there was that slight fear of reality not living up to expectations, but that certainly wasn't the case! Mexico is a huge country though, so there's plenty more of it that we didn't have time for on this trip, but I definitely feel that we got a pretty thorough overview of their history and culture in the time we had!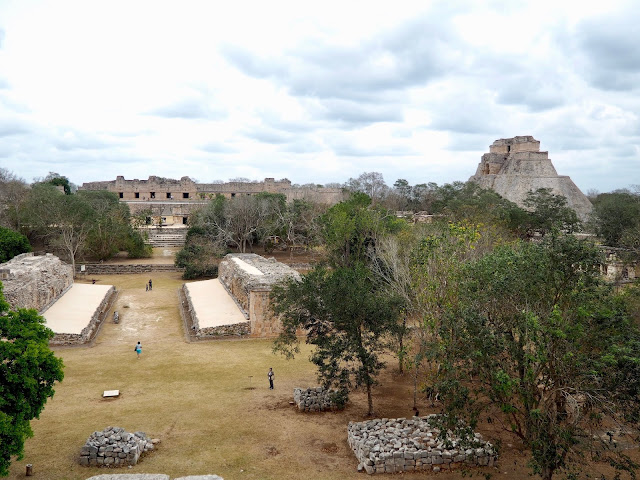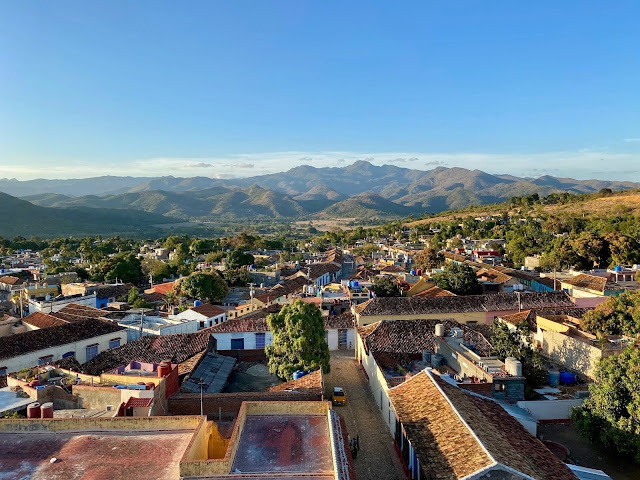 You May Also Like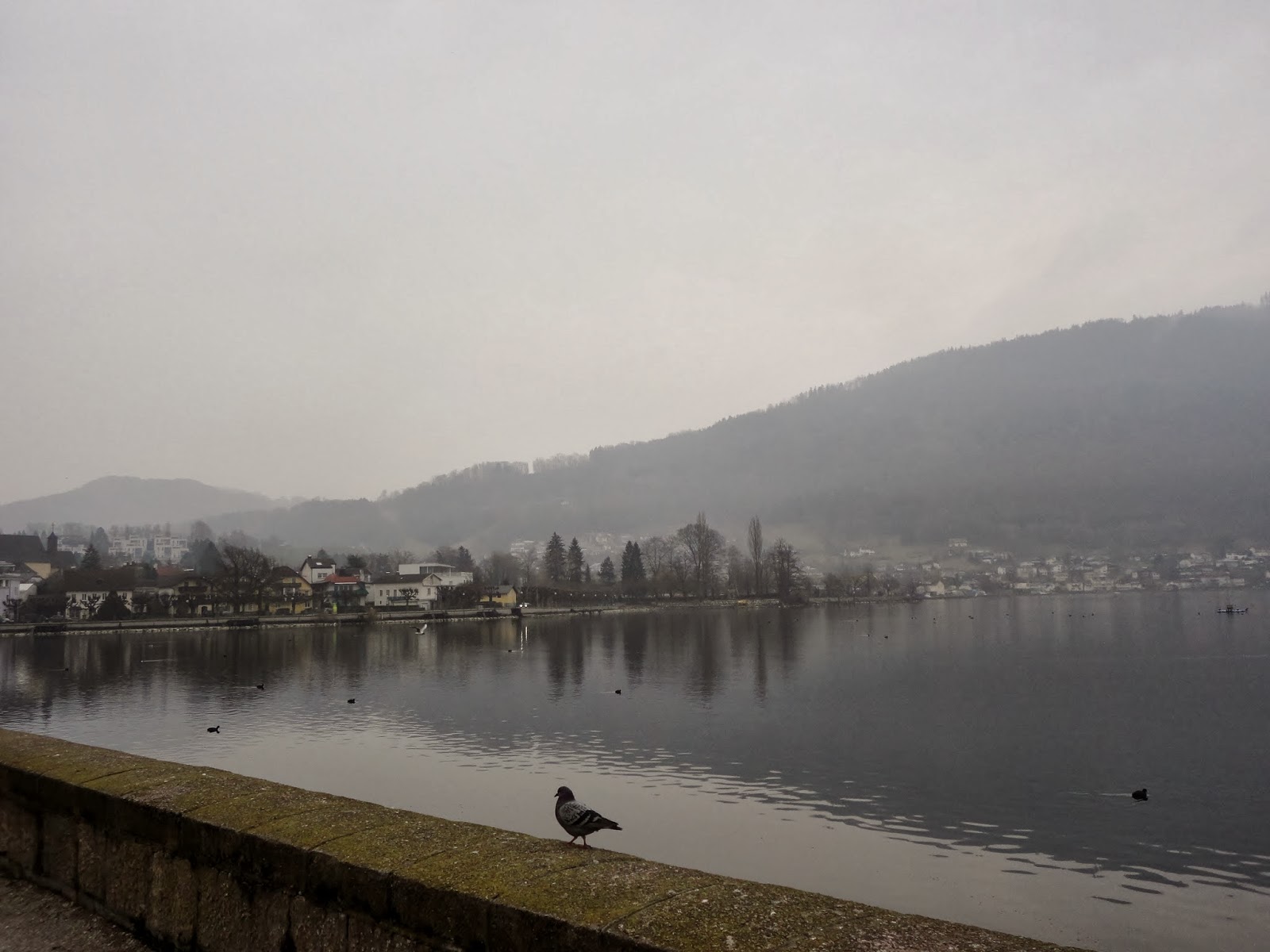 10 March 2014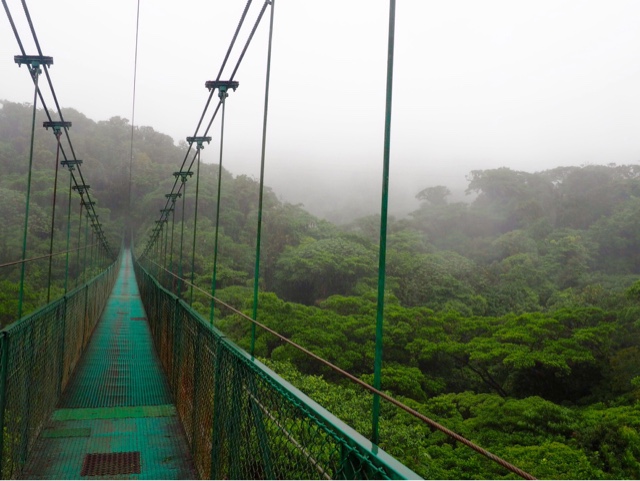 22 June 2015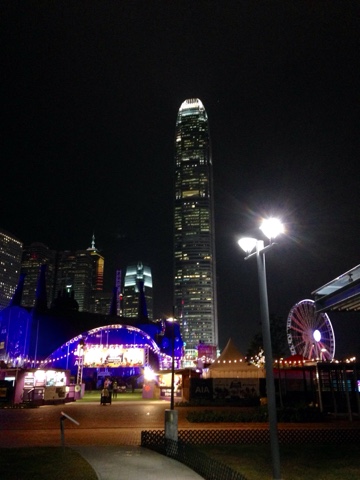 6 February 2016