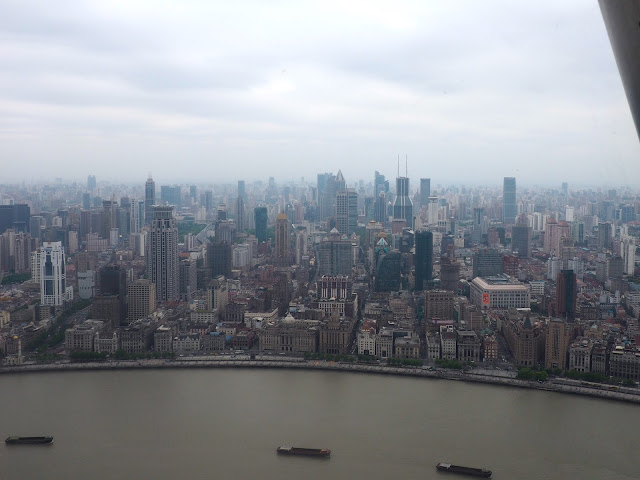 Shanghai Highlights, Part 2 | China
9 May 2017
The latter half of my Shanghai trip involved a bit more sightseeing on my own, as China doesn't have all the same public holidays as Hong Kong, and Tasha had to go back to work. We organised those days for me to see things she'd already seen and didn't want to do again, or things close to her area. She finishes work much earlier than I do, so we'd still meet up later.
First of all, I went off exploring the French Concession. There isn't really any clear indication of where the area starts and ends, and there's also the Former French Concession, to confuse matters further, but I found a couple of walking routes online that would take me more or less through the right part of town, starting from Xintiandi. I was staying in Laoximen though, so I just walked from there, which was only an extra 20 minutes or so, and I managed to find the bird and cricket market on my way – bird markets, I've seen before, but the noise of all those crickets chirping was quite something! The French Concession is mostly interesting buildings, smaller and more European in style than the modern skyscrapers most of us associate with Shanghai. Every street is wide and lined with trees, and aside from homes, there are only small, local businesses to be found, none more than a couple of stories high. Here, you won't find the brand names that fill Nanjing Road, though there was one street, Huaihai Middle Road, which housed many of them, but this is just one street that I found, out of the whole Concession. I wasn't doing much shopping in Shanghai, so I spent most of my time here just walking.
For those interested, there are routes online that identify certain buildings and give more information about them, but I was content just to admire them in general. I stopped at Fuxing Park for a while, and enjoyed its rockery by the pond, the trellis garden, and the large statue of Marx and Engels. The Concession also has the former residences of several important figures in Chinese history. I didn't know all of them, nor did I visit inside any, but I recognised the names of Mao and Dr Sun. A couple hours of wandering, with some rest stops along the way, and it was soon time to meet Tasha and Jemma (another friend & her flatmate). It's possible to walk to Jing'an from the French Concession, but my route had taken me all the way to Jiaotong University, so I took the subway instead.
The most well-known tourist attraction in Jing'an is its eponymous temple, so that was our first stop. I'd already been in the area for dinner and drinks a previous evening, but hadn't glimpsed the temple yet. It's easy enough to spot though, a mass of golden roofs and spires, topped with ornamental decorations. In the centre of the courtyard, there's a large, metal, sort of tower, which people throw coins at, trying to get them in the top, and hear them clinking their way down inside. We visited the main hall, with its large golden Buddha, of course – I felt this was one of those temples that is more impressive from the outside than inside. The buildings around the main hall are similarly impressive, with ornate woodwork criss-crossing their white facades, but seemed to be various offices and other rooms that we didn't think we should go in. There is also a bell tower and a drum tower on either side of the main gate, though the instruments can be only be viewed through the windows. Between, on top of the main gate, there is another hall with more statues inside, and plenty of offerings at the Laughing Buddha's feet. We didn't stay for a long visit, as we've all seen our fair share of Buddhist temples by now, but it would've seemed wrong to skip it! It's also quite interesting to visit these quiet, ancient sorts of places, located in busy, modern city centres.
The rest of the day was fairly relaxed, as the rest of Jing'an is mostly commercial – a lot of designer brands have their stores in the area, which I'd seen already the other day. I was quite interested in the Dali sculpture though, as he's long been a favourite artist of mine, and I certainly wasn't expecting to come across one of his famous melting clocks here. We stopped for coffee (at the Dunkin' Donuts opposite the temple), then took a wander through West Nanjing. This (like East Nanjing), was more like what I expected of Shanghai, lots of modern buildings and commercial brands, though there are far less skyscrapers than I'd thought there be – maybe a lot of buildings seem small after Hong Kong though! We browsed a couple of places, then started walking towards our dinner location, which was actually back towards the French Concession. We took a street unfamiliar to both the girls, so it was a new adventure for all of us. It was filled with cyclists, and lots of tiny, old-fashioned houses, making it a quaint little detour through the city centre. We had another traditionally Chinese dinner, ordering numerous dishes to share. It was great to have other people who were able to recommend good dishes, though of course, we ordered too much again! The menu had several more unusual items on it too, but we played it safe in that respect. We went for some happy hour cocktails at a nearby bar afterwards, as it was my last night in the city (my flight left early evening the next day).
I had a few more tourist sights left to hit on my last day though, both of which were not far from my hotel, so it was easy to leave my luggage behind, and pick it up again before I had to go to the airport. First of all, I took the subway under the river to Pudong, where I emerged in the middle of a jungle of skyscrapers – something I'm pretty used to these days! This felt like true, business, city centre to me, reminiscent of Central in Hong Kong. I spent a few minutes on the raised walkway over the roundabout, right in the centre of all those huge buildings, snapping pictures of them. Then I turned towards the Oriental Pearl Tower, with its huge observation spheres, and bought my ticket to go inside (there's various packages on offer, but I took the cheapest, which included access to both spheres and the museum). I didn't have to wait too long to get inside, but then there was a long queue for the lifts. I got lucky though, and got to ride up in the transparent lift in the centre – everyone gets to take this down again, but not necessarily up, as there's a couple others for that. I visited the upper sphere first, with its sweeping panoramas of the city. I'm not familiar enough with it to recognise many sights, beyond the other Pudong skyscrapers and The Bund across the river, but there were signs around to identify some things, or state the distance to other locations around the world, including Hong Kong. It was fairly busy, so I swept through quite quickly to get out the crowds again. Down the stairs, but still in the upper sphere, there's the transparent deck, filled with people posing on the glass to appear as if they're floating over the city. My chronic fear of heights meant I was none too keen on this floor, and certainly didn't set foot on the glass, but I was able to stand on the path next to it and look down on the roads below.
The lower sphere was a bit less interesting, as much of it is an arcade. There's a virtual reality rollercoaster too, but as I'm not a big fan of rollercoasters, and was on a time limit due to my flight later, I gave it a miss. The only observation area in this sphere is an outside deck, so it was nice to have views without the panes of glass and metal struts blocking anything, but you're much lower down at this point. I caught the transparent lift back down to the ground floor, where the history museum is located, but I was pretty exhausted, this being the last day of the trip, and not really in the mood for a lot of history. Instead, I paid a quick visit to the Disney store next door, but ended up not buying anything – I love Disney stuff, but they just didn't have anything I wanted that much.
My final destination was Yuyuan Gardens, located in Shanghai's Old Town, and just a short subway ride away from Pudong. The Old Town streets have beautiful, traditional Chinese architecture, so I was gazing upwards, snapping away with my camera as I aimlessly roamed through them. However, these buildings now house tourist-y shops and food stalls, and it was very crowded, so I quickly realised why Tasha doesn't like this area very much. The combination of the tourist goods and the typically Chinese style of the buildings actually made it feel a little tacky and contrived. Eventually I hacked my way through the crowds to the entrance to the actual Gardens, which was still busy, but far more peaceful than its surroundings. What I found really interesting about it, was how much of a maze it was. I had no sort of map or signs, so I was just winding my way along paths and corridors, past different pavilions and ponds, and just seeing what I came across. It was pretty fun really, to have no idea what was coming next, and to not be able to see huge expanses of the gardens at once, since there were lots of walls within them. The pavilions were as to be expected in a Chinese garden, though they felt quite old and rustic, a stark contrast to the city around them. The pons and rock formations were interesting though, and I liked being able to cross the ponds on various paths and covered bridges, and watch the koi swimming below. The Exquisite Jade Rock is a particular sight to note, with its twisty, gnarled, intricate surface, which looks more like coral than a rock.
After an hour or so roaming the gardens and the Old Town, I headed back to my hotel to grab my bag. Then there was just enough time to meet Tasha in Jing'an again, after she'd finished work, for a coffee and one last chat before we had to say goodbye – to give that context, we've known each other for something like 15 years, and this trip was the first time we'd seen each other in almost a year and a half, since she visited Hong Kong last January! And then I was off to the airport. It was a really fun trip, all the more so because I got to spend time with her again. Shanghai is also a fun city, with plenty of things to see and do, even if it doesn't have the huge list of cultural tourist attractions that other cities have. It was a good place to be able to meet up with a friend though, and have a slightly more relaxing trip than my hectic sightseeing the week before. But, while this may sound like the end of my Shanghai trip, there's still one more post to come, about the busiest day I had there…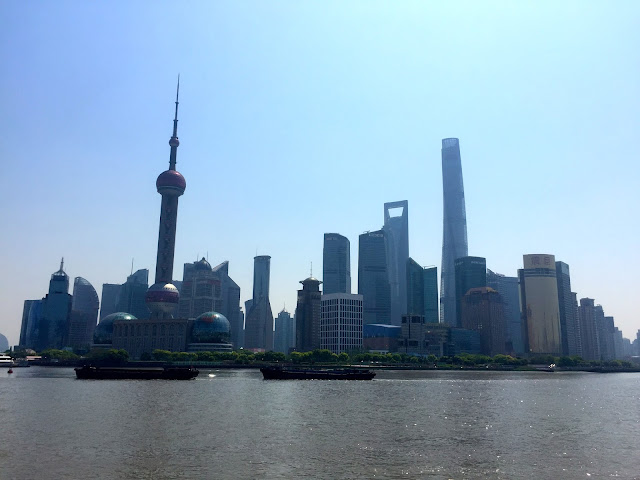 You May Also Like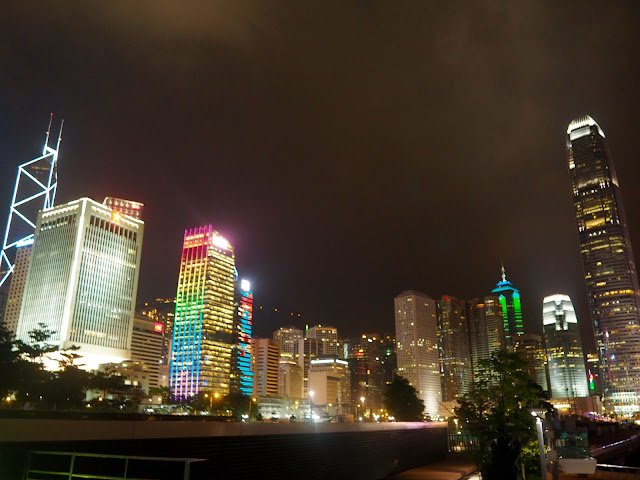 25 May 2016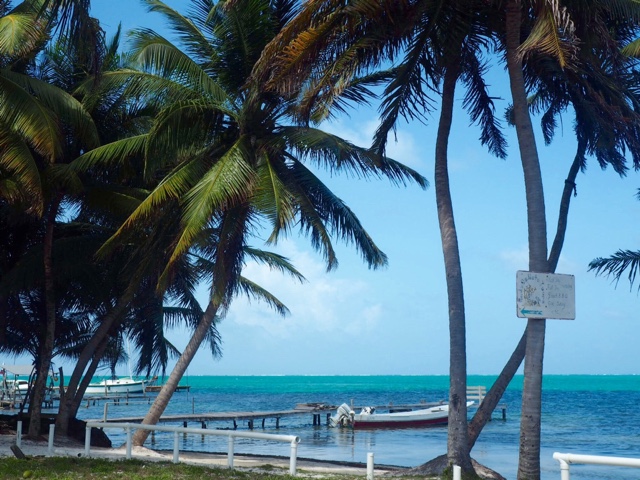 30 May 2015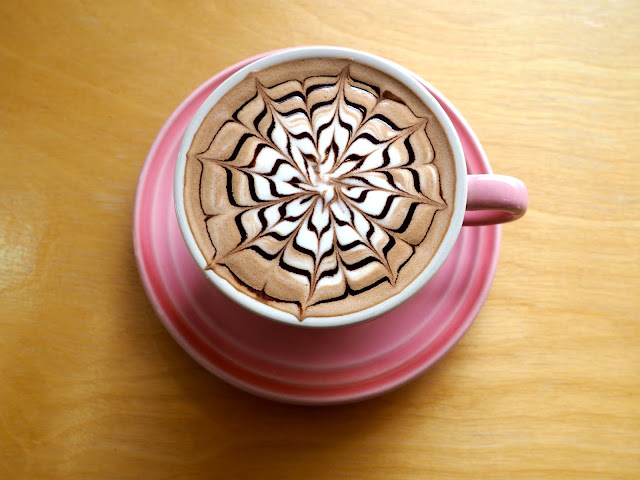 17 December 2016