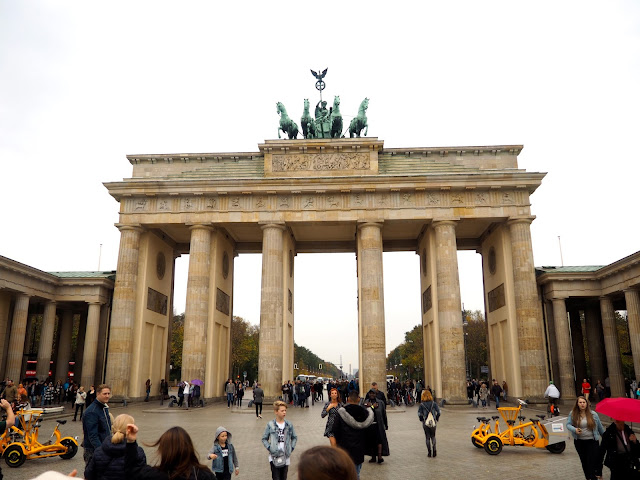 Best of Berlin | Part 1
26 October 2017
I really do have a terrible case of wanderlust, don't I? I arrived back in the UK from my Asian trip about a month ago, and here I am, hopping on another airplane to another country! This time it was only a short break though; five nights in the German capital city of Berlin. There was logic to going sooner rather than later though! One of my best friends, who I used to live with at university, is now living in Berlin, and I haven't seen her in over a year. We're both job hunting at the moment, which is annoying, but does mean we both have plenty of free time, so I figured why not visit her now, while we both have the time? It also meant I only had to pay for my flights, as I was able to get free accommodation by staying with her. I flew in and out of Edinburgh, and with the timings, I had four full days to spend in Berlin, with her acting as my guide (i.e. I was lazy and didn't do much research myself).
When I arrived on the first day, I caught the train to meet her, then the U-Bahn to her place. Normally I'm great at figuring out subway systems, but since I would be following her around all weekend, I was lazy about it. We spent the remainder of that afternoon at her place, just catching up, popping to the shops for food, and watching a couple of films (which we talked over mainly, having not seen each other in over a year and a half). The next morning though, I kicked her out of bed bright and early to start exploring the city. A lot of Berlin's major tourist attractions are around the same area, and many are buildings to look at, but don't require going inside (unless you're super interested), so we were able to tick off a lot of places in just the one day.
We started by taking the bus down to Hauptbahnhof, passing through its interior – being the main station, there's practically a whole shopping centre in there too – and emerging next to the river on the other side. We crossed the River Spree, as a boat cruise sailed up it – an option for tourists obviously, but not one we fancied in the chilly, windy autumn weather. Bridget pointed out a couple of sights in the distance, such as the golden topped Victory Memorial. This route then took us past the German Chancellery building, home of the Chancellor Angela Merkel. It's quite an austere looking building, but the front side has large glass windows and a balcony, and it's from here that you might catch a glimpse of the Chancellor at times, as Bridget once did. Round the corner was our first major destination of the day, the Reichstag Building, the meeting place of the Bundestag, the German parliament. Its most impressive feature is the vast glass dome on top, which you can pay to visit, but we settled for just admiring the facade, and watching the many other tourists posing for photos, or just lounging on the grass outside. The Reichstag is very close to many other famous sights, but we took a slight detour before heading to those, by crossing into Tiergarten, a large park in the city centre. Being autumn of course, there were red, orange and yellow fallen leaves everywhere, blanketing the maze of paths we were following. There are also several statues and memorials throughout the park, for various historical figures, including composers like Mozart and Beethoven. We stopped here for a while to eat our lunch, before trying to reorientate ourselves in the vast grounds, which can get a little confusing if you aren't paying attention.
We left Tiergarten on its south side, and headed in the direction of Potsdamer Platz. Along the way, we passed locations such as the Sony Centre, with its vast inner courtyard that I didn't see coming from the outside, and the building for the Berlin Philharmonic. Potsdamer Platz itself was a large sort of interchange square, whose most popular feature is the sections of the Berlin Wall that still remain, and have been set up here as a sort of mini exhibition. The Wall used to pass straight through the square, resulting in it being a desolate area at the time, but has been redeveloped since the reunification of Germany. We turned out of the square and followed Ebertstrasse, back along the edge of Tiergarten, until we reached the Holocaust Memorial. At first glance, this consists of a small square filled with concrete blocks, which somewhat resemble gravestones, and appears to be very neat and orderly. However, you can walk between the stones, and discover that the ground below is uneven, so you rise and fall between the stones, and in the deepest area of the memorial, these tower overhead – from outside, it's impossible to see how many people are lost in this maze-like structure. A seemingly structured display, disguising confusion and disorientation below, seems a fitting tribute to the horror that was the Holocaust.
From here, it's a short walk to what is probably Berlin's most famous tourist attraction, the Brandenburg Gate (or Brandenburger Tor). This also marks the start of Unter den Linden, a major street through the city centre. It was originally part of the Berlin Customs Wall in the 18th century, and later formed part of the Berlin Wall. It was the site of the official ceremony that came with the reunification of Germany, and has been the site of many other important events in the city, making it a symbol of the country's unity and peace. The area around the gate is largely pedestrianised, making it easy to take photos – though it's impossible to get one without other tourists in it too! We continued along Unter den Linden, while Bridget told me the story about its eponymous lime trees – a hero named Siegfried gained invulnerability by bathing, but a single leaf stuck to his back, leaving him with a weak point there. We stopped off at the DRIVE Volkswagen Group Forum, as there was an exhibition on there put on by the ARS Electronics from Linz, where Bridget used to live. It had various interesting installations, with explanations of there meaning, ranging from a mirror that turned away from faces, to rotating sculptures that created images of dancers when the light hit them, to models of hearts made of different materials, to a (hopefully fake) fur lined cave which we spent a good while hiding inside.
At the far end of Unter den Linden lies Bebelplatz, a square with a couple of impressive looking buildings. The huge dome in one corner is the Roman Catholic St Hedwig's Cathedral. We had a quick look inside, admiring the circular room, with its large pipe organ on the back wall, and there are stairs descending to a secondary chapel area below, right in the centre of the main hall. Also in Bebelplatz is the Humboldt University building – we took a quick peek inside here too, but it's decidedly more impressive from the outside than the inside, as it seemed to be standard teaching rooms, offices, and the library inside. The east side of the square is the Opera House, but it faces on to Unter den Linden, rather than into the square. This last section of Unter den Linden hosts several impressive, older buildings, which are all beautiful to admire, though I don't actually know what's inside any of them. There was some roadworks going on too, as they're putting another metro line under this street, so we had to navigate around those. We crossed the River Spree again at this end, on to Museum Island (named as there are several museums to be found here, but we didn't visit them) and were met by the stunning Berliner Dom, the huge cathedral with its green dome, probably one of the other most famous sights in the city, after the Brandenburg. You have to pay to take a tour of the interior, and the ticket funds are used for its maintenance, but we opted to just admire the outside again, as the tickets seemed a little pricey.
We continued past the Cathedral, crossing the river again to the other side, in the direction of Alexanderplatz. We took a coffee break here, and had a quick peek inside the aquarium, which is attached to the Radisson Blu hotel lobby, which has a huge cylindrical fish tank in the centre. The tank has an elevator through the middle of it, which is how you enter the aquarium. We weren't going in it ourselves, but it was cool to see anyway. The Fernsehturm (or TV tower) is just across the road, a tall, needle-like building which is visible from many points throughout the city. Again, you can pay to visit the observatory deck inside, but we skipped that. We did pay a visit to St Mary's Church, whose spire sits in line with the Fernsehturm, but is much shorter of course. It's a small church compared to the cathedrals we'd passed, but dates back from as early as the 13th century. It's worth having a quick look inside, as there's some incredibly detailed sculptures around the pulpit, and some interesting engravings around the walls. We then made our way into Alexanderplatz itself, which is flanked on all sides by shops. I wasn't here to do much shopping, but it was a convenient place to end our city centre tour, and is a notable location to see as a shopping and transport hub.
From there, we headed south on the U-bahn, to grab a drink in a dark, cozy little pub called Tante Lisbeth, before heading to Bridget's friend's apartment for the remainder of the evening. We didn't go out into Berlin's nightlife, but we did have quite a late night, resulting in a late wake up the following morning. As I spent four full days in Berlin, I intended to split it into two posts, each featuring two days. However, that second day was mostly spent at Bridget's flat, watching movies – we went for a bizarre theme of pirate ships that fly or go upside down, as we watched Pan, Stardust, and Pirates of the Caribbean. Initially I was a bit reluctant about spending a day at home, when I wanted to explore Berlin, but we'd covered so much ground the day before, taking in more than half of the locations I'd listed, from the brief online research I'd done before arriving. Bridget had mentioned this too, that unless you plan to visit every museum, and tour every building that you can (e.g. Reichstag Dome, Berliner Dom etc), you don't need to spend excessively long amounts of time in Berlin. So, we had a lazy day instead, which was fitting when we later discovered it was actually International Sloth Day! We were back at it again the next day though, and I made sure that days three and four ticked off the remaining locations on my list – stay tuned for part 2 later this week!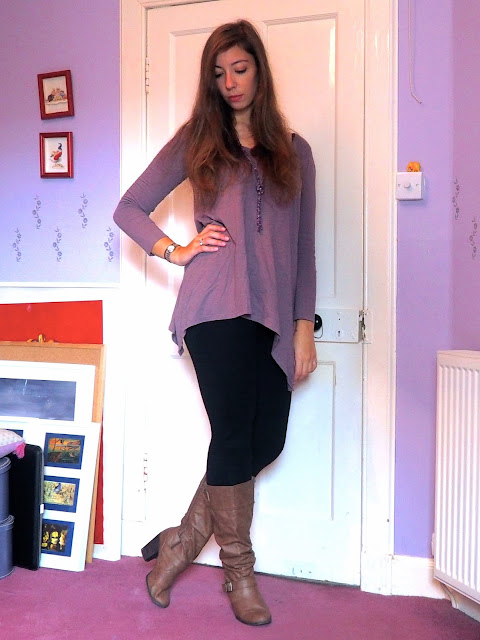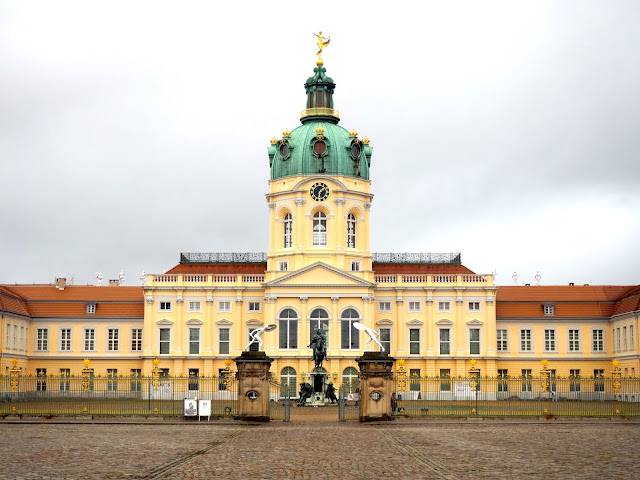 You May Also Like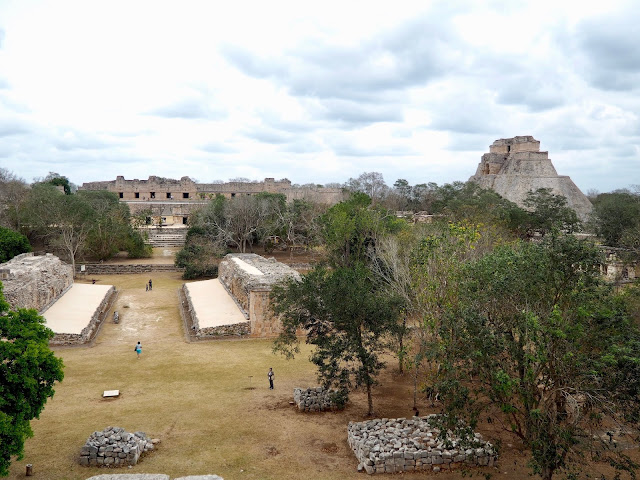 9 April 2020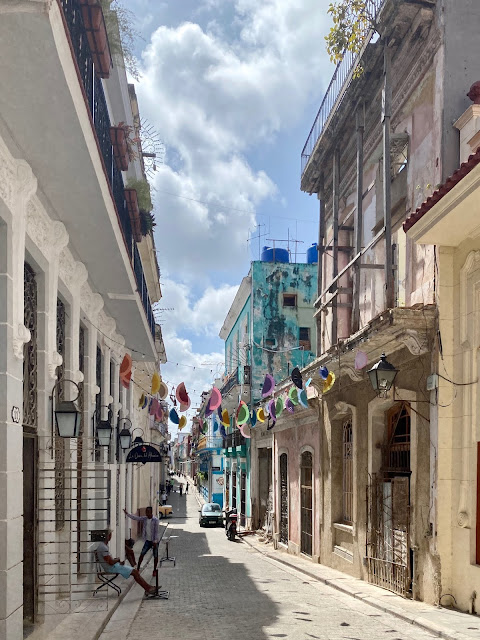 28 April 2020
20 August 2020