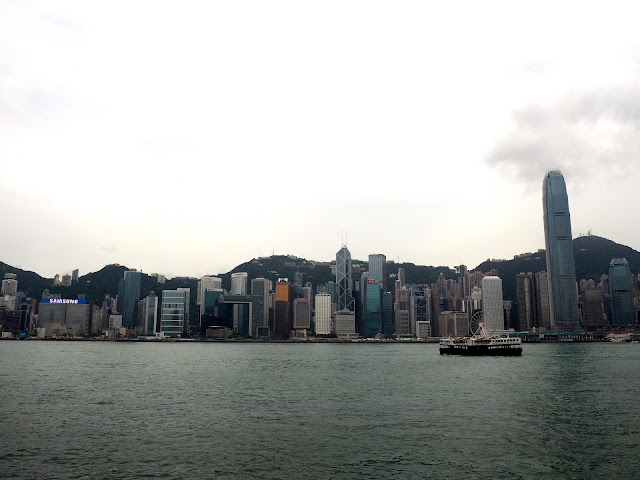 An Afternoon in Tsim Sha Tsui
5 September 2015
The Tsim Sha Tsui area (more commonly called TST) is just a short walk or MTR ride south of where I'm living, in the Kowloon region of Hong Kong. It's one of the more famous and well-known parts of Kowloon, and seems to be where most of the major tourist attractions are located, as well as being the site of one of the best views of Hong Kong Island across Victoria Harbour. I went for a wander round the area last weekend – I certainly didn't have time to visit the various museums there, though I hope to at some point this year, and it was quite a rainy day, but that wasn't going to stop me exploring! I already put my plans for The Peak on hold until better weather, and I'm sure I'll be back in TST on a nicer day too, but I was desperate for a look at that view!
Victoria Harbour is possibly THE sight to see in Hong Kong. The skyline from either side is pretty special, but looking across to the main island is possible the slightly more exciting one for most people, and the TST promenade is the ideal viewing spot. Starting at the west end, I passed the Star Ferry port – I've yet to take a ride on one, but they're iconic here, and a great way to see the harbour, so it's certainly on my list. Next door is the Clock Tower, a well-known landmark, and I love seeing a slightly older-fashioned style of architecture in the middle of such a modern city. This then leads into the Avenue of Stars – while I don't know many of these Asian stars, I did find stars for Jackie Chan, Jet Li, and Bruce Lee, of whom there is also a bronze statue on the avenue. It's also a lovely walk alongside the harbour, perfect for admiring the view, featuring the likes of the Two International Finance Centre, the Convention and Exhibition Centre, and the Observation Wheel, with The Peak in the background.
The main street running through TST is Nathan Road, which stretches all the way up to Mongkok, and is crammed with every shop you could think of. It gets particularly commercial the closer you get to TST, with large malls appearing too. There's also the usual smattering of colourful and neon signs, found all over Hong Kong (or at least what I've seen so far), though it's occasionally broken up by leafy green, tree-lined sections, with lots of twisting branches and hanging vines. There are plenty of other busy, shopping streets in the area too, and Canton Road is home to many big, designer labels. I wasn't really around to do much shopping that day, but these streets give you a general idea of what most of the area is like. I also love finding unusual things, like this giant duck outside the iSquare mall!
This church was such a cute little find! I'm not a very religious person, but having visited so many cathedrals and such across Europe, I was intrigued by what Hong Kong could offer. It's so unusual to come across a building that looks like this in the middle of all these skyscrapers, and while nowhere near as grand as European churches, it's still pretty nice. And it's even called St Andrew's Church, bringing a little piece of Scotland here! I also found this statue on Nathan Road, and although I'm not very sure what it's for, it seemed like a nice gesture, with the holding hands.
Finally, Kowloon Park is certainly worth a look at – I was pretty disappointed by Victoria Park, over on the main island, but this one was far more enjoyable. It's got more variety, with trees, gentles hills, and water features to start with. It also has some more unique features, such as the maze, aviary, totem pole, and sculpture walk. As it was Sunday and busy, I struggled to find anywhere to sit, but didn't really want to with it being wet, so I was content to explore instead. When in amongst the trees you can even lose sight of the buildings briefly, but the massive skyscrapers will always re-emerge around you somewhere – it's pretty hard to forget which city you're in when in TST!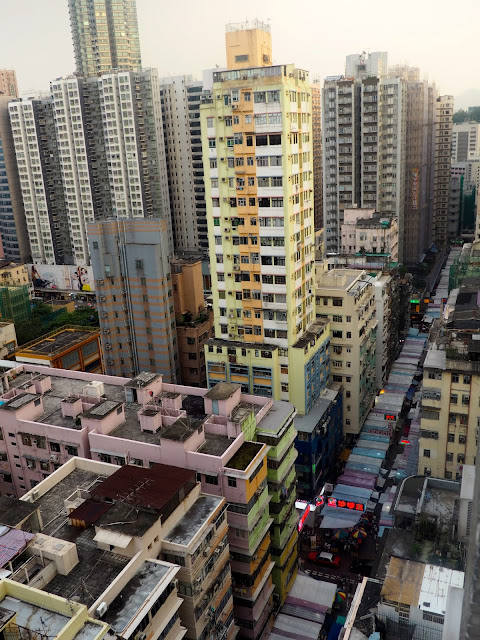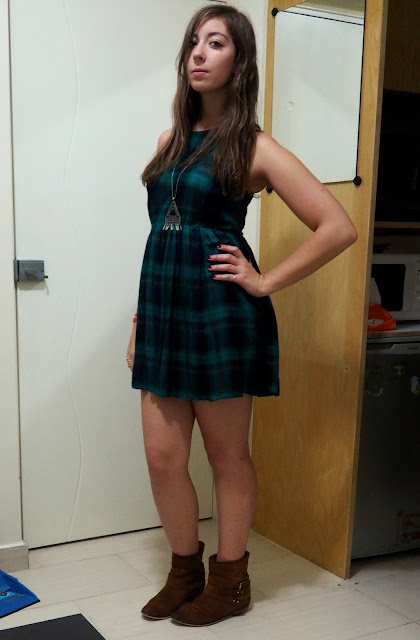 You May Also Like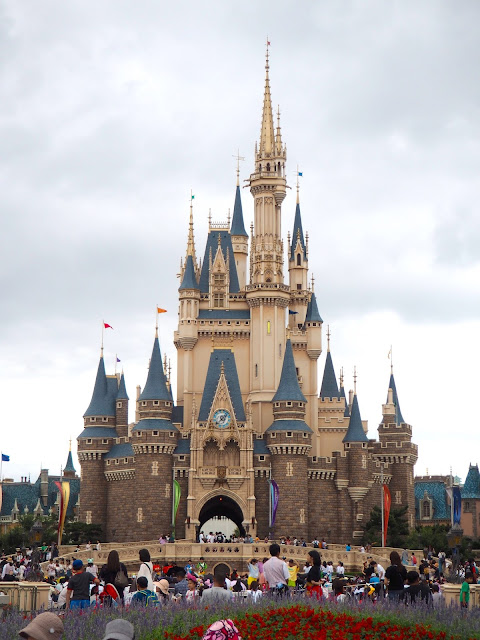 9 August 2017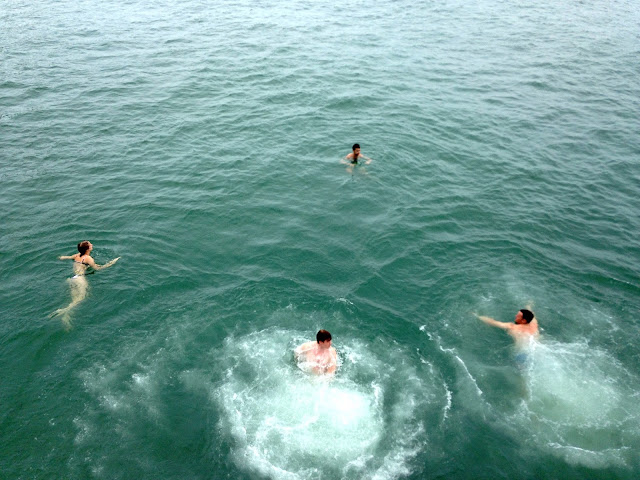 18 May 2016