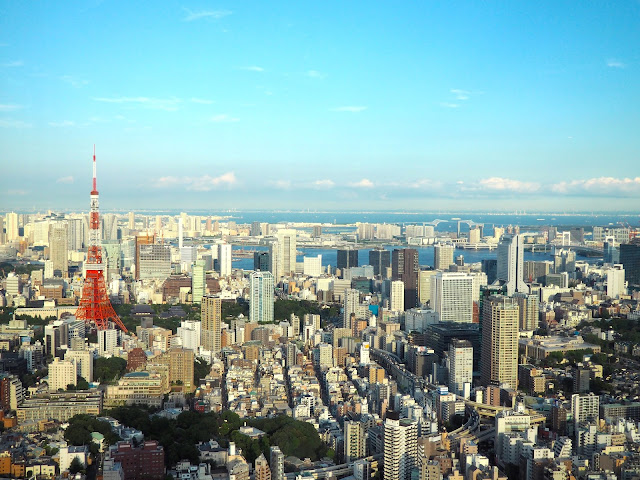 Tokyo | Japan Part 4
7 August 2017
I feel like Tokyo is one of those cities that everyone wants to visit someday, known worldwide for its eclectic local culture combined with its long-standing traditions and history. So actually finding myself there was definitely a little surreal at first! I was staying there for five nights, to have four full days there. For the first night, after taking the bus over from my day trip to Mount Fuji, I checked into a capsule hotel near the bus station in Shinjuku. The walk to the hotel itself was my first taster of the city, and seeing as it's a major shopping district, it was mass of huge buildings, colourful lights, crowds of people, and various sounds and smells coming form all directions – pretty much what I was expecting to be honest! That was quite a fun little experience, sleeping in my wee hole in the wall, but while it's fun for one night, I was glad I wasn't there for my entire trip. Lucky for me, some family friends recently moved to Tokyo, and had enough space in their apartment near Harajuku for me to stay with them for the next four nights (after their previous visitors left, which was why I was in the hotel at first). So my first full day in the city began with the subway trip to theirs to drop off my bag before heading out again for the rest of the day. I spent three full days exploring various parts of the city, and then one day visiting Disneyland – which will be the next post to come!
Day One
I bought a 72 hour tourist ticket for the subway for 1500 yen, since I had worked out that it was the best value option for exploring such a sprawling city – there's probably more subway lines there than anywhere else I've been, except maybe Shanghai. I started off my day by heading all the way to the end of the Ginza line, to Asakusa. This is where the Skytree is located, one of Tokyo's more iconic structures. I didn't visit the building up close or go inside, but I could see it situated in the skyline, next to the Asahi Beer Hall with its unique golden topper. The main reason to visit Asakusa though, is Senso-ji Temple. I know, I've said many times that I've visited dozens of temples, and I was looking forward to the contrast that modern, urban Tokyo would be compared to my experiences in the more traditional Kyoto, but there were still a couple of temples and shrines that cropped up on lists of places to visit in the capital, Senso-ji being one of them. To reach the temple itself, I had to walk up a long street of souvenir-type stalls, which I browsed along my way – mainly in search of a magnet, though I didn't end up getting it here. It runs from the temple to Kaminarimon, the 'Thunder Gate' with its massive red lantern in the middle. Senso-ji is a Buddhist temple, and there were other halls and pagodas situated around the main hall. I was expecting mainly white walls and dark wood, since vermillion is more for Shinto shrines, but this was a much more brightly coloured temple than I'd seen so far in Japan, so it was interesting to see variation throughout the country. There was also plenty of incense burning in the courtyard, a smell I can recognise instantly by now! I had a wander around some of the side streets on my way back to the subway, with their small shops and cafes.
I didn't take the subway far from there, alighting again at Ueno station. I took a pit stop for a coffee and a bite to eat, before venturing into Ueno Park. I wasn't sure why this was picked out as a highlight over the many other parks in Tokyo, but it turned out there were plenty of different things to see inside! Monday was perhaps the wrong day of the week to go, as the National Tokyo Museum was closed, and the zoo appeared to be also, although the latter wasn't one I was intending to visit anyway. Some of the smaller museums were open I think, but only the NTM had stood out on the lists I'd researched. I was still able to explore the other areas of the park though, whiling away a couple of hours. Shinobazu Pond was a surprising sight, as instead of being greeted by water, a huge portion of the pond, as you first approach, is entirely hidden by lotus flowers, though the majority weren't in bloom, so it's a mass of greenery in front of you! Other areas of the pond were more typical though, with rowing boats and swan shaped pedal boats available for rental. Ueno Park is also the location of Tosho-gu Shrine, hidden amongst the trees – I almost missed it during my roaming, as it's not clearly signed either. I didn't pay to enter its garden area, but admired the striking black and gold exterior, and the stone pillar lined pathway leading to and from it. The rest of the park was a mix of smaller shrines, wide boulevards, and various statues ranging from notable historic figures, to totem poles.
From there, I jumped on the subway line again and made my over to Roppongi, as it wasn't that late in the day yet. Roppongi Hills and the Mori Tower were my destination, though aside from the observatory deck, I didn't know exactly what to expect here, but it turned out to be a interesting mixture! First there was the large spidery sculpture, tall enough to walk under its legs, and next to it was a troop of Doraemon statues, lined up and pulling different expressions. I continued around the area, noting a cinema with a red carpet and lots of staff standing around it holding signs in Japanese – I assumed there was a premiere taking place later, and the signs explained what it was, but without any English I couldn't say for certain. There was an outdoor eating area, with lots of small food stalls, and then the entrance to the shopping mall. It actually took a little while to find the entrance to the observatory since there was so much else going on! The ticket also includes entrance to the art museum inside, so I figured I may as well check out both. My main reason for visiting the observatory, was to see Tokyo Tower, and this would provide a better view than from down below! I wasn't to be disappointed either, with floor to ceiling glass offering a 360 degree view of the city. I'm not familiar enough with Tokyo to recognise anything other than the Tower, but it was definitely a good way to see that! The combo ticket with the art museum made it a good value deal too, as it would have seemed a little pricey otherwise. The museum has pieces from artists from across South East Asia, with most of the work themed around the changing culture and lifestyle there, as they move into the 21st century, cities growing in size and technology. Some of it was a little out there for my tastes, but a lot of it was very interesting – the room full of hundreds of wind chimes, reflecting the typhoons and storms that visit this part of the world, was a particularly eye catching one!
I had one more stop to make that day, after descending the Mori Tower again, and catching the subway to Shibuya. This wasn't originally part of my plan for the day, but the friend I was staying with would be in the area, so I was meeting her before heading back to their apartment. Shibuya is home to one of the busiest crossings in the world, and it's quite a sight to see! I watched from inside the station, where the JR platforms are connected by a bridge over the street, allowing you to watch from above. Several roads intersect here, and the traffic lights coordinate to stop all of the traffic, allowing pedestrians to cross the entire thing in one go, hundreds of them swarming across. There's a long-ish wait each time, so the crowds can build up significantly between each crossing. Though I noticed that a good portion of the crowd is actually tourists, who are taking photos or filming videos as they make their way across! I watched for a while, before meeting the friend and catching the train back to Harajuku. I had dinner with them that night too, visiting their favourite local ramen restaurant in the area.
Day Two
I stayed closer to the apartment for my second day, as there's more than enough to see around Harajuku! I started with a slightly quieter area though, heading to Meiji Jingu Shrine. I knew this was surrounded by a park, but what I wasn't expecting was it to be entirely forested. With the trees towering on all sides of you, you could almost forget you were in the middle of such a hectic city! After entering the wooden entrance gate, I followed the wide boulevard through the forest, pausing on my way to the shrine when I noticed a sign for the gardens. While the shrine is free, the gardens have a small entry ticket, but it was inexpensive so I went for a quick look. It wasn't large, but with narrow paths winding through the trees, there were a few surprises along the way. I passed the tea house, which seems to be a staple in Japanese gardens, though this one was no longer in use, then wandered through the wide lawns in front of it. There was a small pond at the bottom of the slope, then a path leading around to the lotus garden, however it was being replanted at the time, so there wasn't much to see. The path leading to the well at the far end was blocked off too, so I looped back through the trees to find my way out again.
It wasn't much further from there to the shrine, but my favourite sight I passed along the way was the massive racks of sake and wine, one on each side of the path. The sake is in memorial to Emperor Meiji – this is not a Shinto shrine! – and the wine symbolises Japan's relationship with France, as Meiji was a fan of wine and other elements of Western culture. The shrine itself seemed to be having some work done, but it was still accessible, and I spent a while admiring the dark wood exterior. This also seems to be one of the more popular locations for tourists to purchase leave their own emas, so I paused for a while to read some of their prayers and wishes (other places are mainly Japanese, which I can't read of course). Instead of returning down the path I'd come, I took the side path, which led back through the forest, and was almost deserted. It was shady under the trees – though the skies were looking a little stormy anyway – and almost silent, save for the birds in the forest. Next door to the shrine is Yoyogi Park, more of a typical, recreational park. It's pretty large though, so I spent a good while just walking around it, admiring the fountains. I think Japan's parks would be even more spectacular in the spring though, with it's famous blossom in full bloom. I was slightly worried it was going to rain on me during this walk, as the forecast was predicting it, but luckily it held off!
I left the park and shrine behind, to wander back through the streets and stop off for my next caffeine intake of the day! I've noticed that Japan has a lot more choice when it comes to independent, Western style cafes than Hong Kong does, where Starbucks and Pacific are the only options. Then I passed several hours roaming the streets of Harajuku, exploring the eccentric, eclectic array of shops there. I started on the eastern side of Meiji-dori, where the streets were a little less hectic than in the heart of Harajuku. There were lots of independent clothing shops and boutiques here, some with more colourful exteriors than others. The designer brands were all on the wider avenues, but these were narrow, pedestrianised streets I was exploring. There were also shops selling more unusual items, like one entirely dedicated to stickers. The Doc Martens store was covered in concert posters, and combined with the motorbike parked outside, it was a highly atmospheric exterior. There's a popular piece of street art here, reading 'Now is Forever' in huge letters, so there were lots of people posing for photos around. I noticed someone walking past drinking something from what looked like a lightbulb, and I found the source a few minutes later. There was a shop selling different sodas and juices, all served in lightbulb shaped glasses, with heart shaped straws, and a flashing keyring around them. Since you got the glass and keyring to keep, the price suddenly seemed worth it, so I had to get one for myself! I continued browsing the streets here while drinking it, before making my way across Meiji-dori.
Takeshita Street is the hub of Harajuku, a narrow pedestrianised street, crammed with people and colourful shops, some selling the clothing you'd associate with Harajuku girls, others selling various sweet treats, and plenty other unusual wares to browse along the way. There must have been three or four crepe shops along the street, and they all have the menu displayed in plastic format in the windows, which makes for quite a colourful sight. I saw several more places selling lightbulb drinks too, which I hadn't realised were so popular until that point. It did start to rain around this time too, so when I smelled some delicious baked goods and saw a line waiting for them, proving how popular they were. It turned out to be a sort of fried dough exterior with custard inside, and tasted as good as it smelled! I sheltered from the rain for a while as I ate it, before braving the street again. I didn't explore all the clothing shops around, but I was wandering slowly to admire their stock, some selling the cute Lolita style outfits, and other with the dark, gothic style, both typical of Harajuku style. There were a couple of souvenir stalls around too, so I managed to pick up my Tokyo magnet for this trip. Eventually I caved in and got a crepe too, after seeing so many of them on offer, and I chose banana, chocolate & custard for mine – custard is definitely something I've missed from home and I didn't know it was so common in Japan!
I finished up by my day with a quick subway ride up to Shinjuku, since I'd seen it so briefly on my first visit there. It was certainly livelier at night than by day, and without the crowds and coloured lights, it did look more like a lot of other cities I've been to. There were a few unique signs and selling points along the way, like the King Kong-esque gorilla hanging outside one shop, and the giant dancing crab suspended over another. Shinjuku is definitely a shopping area, but I don't often do too much shopping when travelling – my luggage would end up terribly overweight if I did! – so I just roamed around for a while, to get a feel for Tokyo's typical city streets, before heading back to the apartment for the night.
Day Three
This was actually my fourth day in Tokyo, as the third was spent in Disneyland – that post is coming soon! – so it was quite a relaxed day, since I'd seen so much during the first two, and I was pretty tired after a full day at Disney. I got up around mid-morning again, and made my way over to the Imperial Palace, near the area around Tokyo Station. The Palace itself isn't open to the public, though I believe there are means of arranging private tours in advance, so the only accessible area is the East Gardens, which used to have more palace buildings, but now resembles most of the other parks and gardens in the city. There are several walls remaining though, made from huge stones, and some signs around that tell you what they used to be a part of. The remains of the main tower are probably the most impressive, as you can walk up the slope to it and look out over the rest of the park. There's an audio-guide available for smart phones, but I don't think I could access it without wifi so I didn't try. My favourite part was the small grove around the pond, with small stone paths winding around the back of it, the tiny waterfall, and the remnants of its spring flowers.
I wouldn't say it felt like I was around the Imperial Palace, since it was mostly just a garden, but it was a nice enough one to look around. You have to cross the moat to enter though, so when I left again I followed the moat around for a while, looking on to the palace walls and the glimpses of the buildings beyond. There are guards by the other gates, reinforcing the fact that you cannot enter them. The other point of interest is the Nijubashi Bridge, spanning the moat, and which is easily visible from around the corner. I found it easily too, simply heading towards the crowd of other tourists taking photos of it. There's not much else to do besides snap a photo really, but it was definitely one of the more interesting points around the palace. After that I headed back to the subway, since there wasn't much else to see around here – there's another park nearby, but I felt I'd seen enough of those in the past few days! I headed back to Harajuku and while away the afternoon in a few cafes. There were a couple places in particular I had wanted to try, since they had good reputations, including Ichiran Ramen, which is specifically designed for a solo dining experience, and Rainbow Pancake, whose photos online looked delicious! However, the Japanese love queueing, and both places had massive lines out the door that I would have been stuck in for at least an hour, so I resigned myself to skipping both.
I did manage to try one of Tokyo's animal cafes though. The ever-so-popular cat cafes originated here, and I'd seen several of them already, but I'm not really a cat person. There are several owl cafes too, but the ones I passed advertised numerous other animals inside, animals which I felt should not be kept in cafes since they are not domesticated, such as fennel foxes, meerkats, flamingoes and more. In the end, I decided to find a dog cafe, since they're domesticated animals anyway, and I much prefer them to cats. Dog Heart by Aquamarine is the most famous and popular in the city, and just on the other side of Yoyogi Park. You could pay for half an hour or an hour there, or even pay extra to take one for a walk in the park. I took the half hour option, and after removing my shoes and washing my hands, I was admitted into the small room filled with around a dozen dogs. It wasn't so much a cafe as you could only sit on the floor, and the only food or drink on offer was a tea station in the back to help yourself from. Really, it's an experience about the dogs more than anything else. They're free to roam around the room as they please, and there's various toys scattered around. I did feel that there quite a lot of dogs for the size of the room, but I assume that they do all get taken for walks even if customers don't take them. They were mostly small dogs; several toy poodles, a couple of beagles, a spaniel, and then one large golden retriever. I spent a very relaxing half hour sitting on the floor petting and cuddling several of them, before my time ran out. From there, I spent some time in a couple more cafes, relaxing and doing some writing and photo editing, then spent the evening back at the apartment – I was actually on babysitting duty that night, but I was more than ready to stay in and have some time off after such a busy few days!
Tokyo is a hectic and eclectic city, with lots of unique culture to be explored. The mix of old, traditional shrines, beautiful parks, and busy shopping districts, especially the quirky streets of Harajuku, means there's no shortage of things to do and see! Some of the other large Asian cities I've visited in the past did start to look a little similar to each other, but Tokyo certainly has a much more individual atmosphere to it. I felt I saw and did plenty during my time there, but I'm quite certain there'd be plenty more to see if I ever make it back one day!
You May Also Like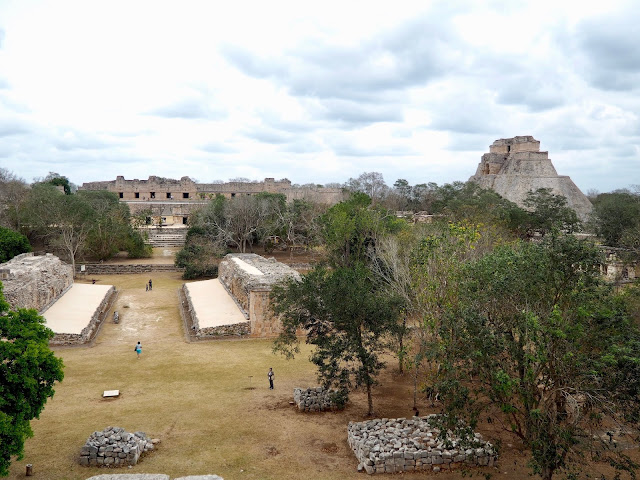 9 April 2020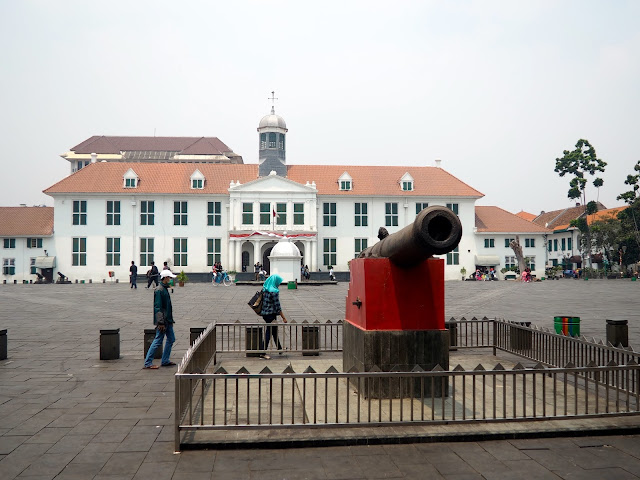 9 September 2017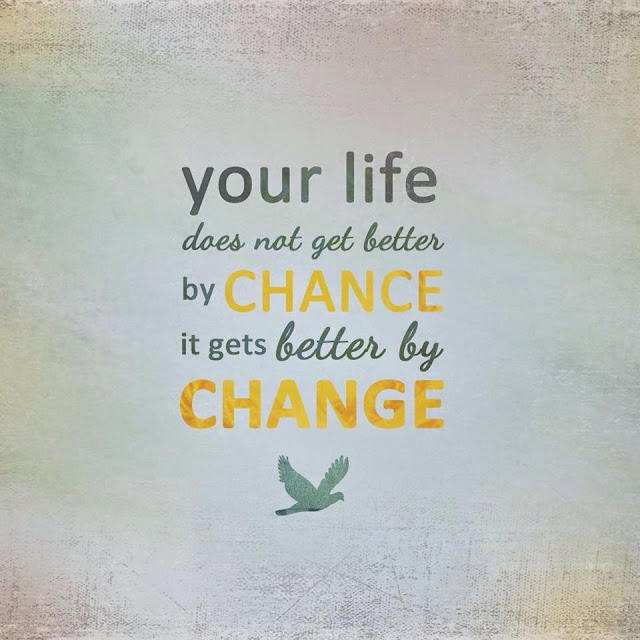 14 January 2017