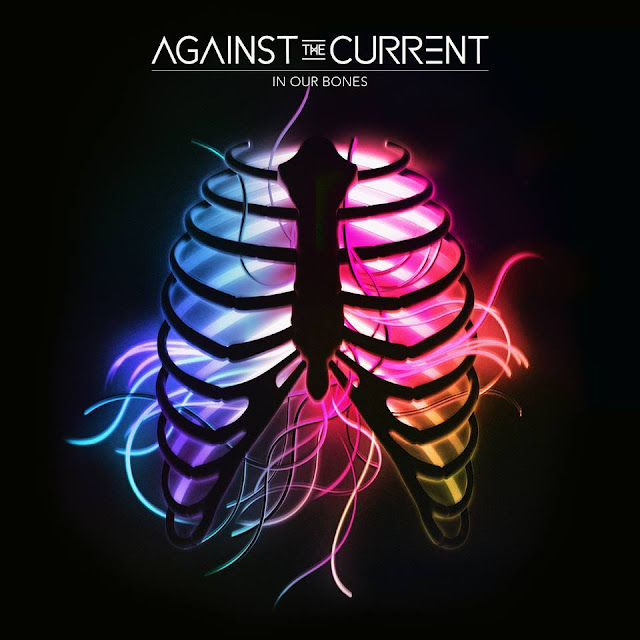 Review – Against The Current: In Our Bones
21 May 2016
It's a little bit of everything, yet somehow it all works together. Against The Current's debut record has been highly anticipated by their fans, most of whom will know them from their YouTube channel (containing many covers, as well as their original songs), and 2 previous EP releases. Was it worth the wait though? I think most of us will agree, yes, yes it was.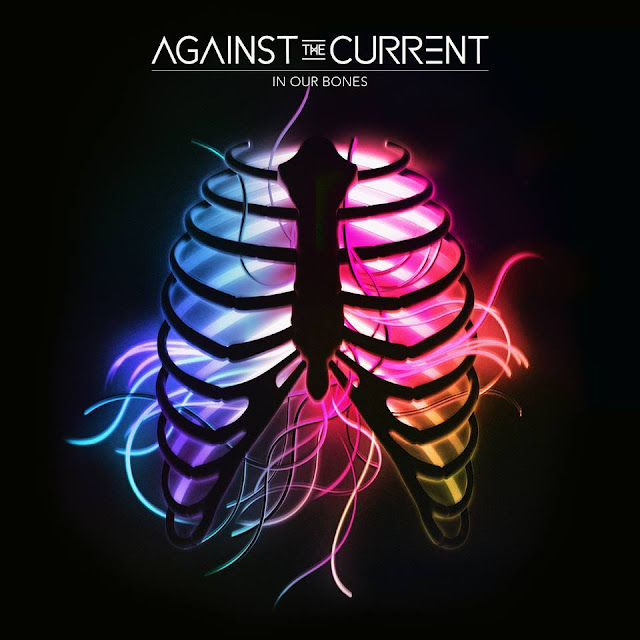 (source)
I completely love this album artwork by the way!

In Our Bones has a variety of different tracks, some of which may sound a bit odd side by side, but there is still a cohesiveness to the whole record, in part due to Chrissy Costanza's vocals, which are clean and powerful, and really quite beautiful. She can spit out lyrics with contempt and venom, or soar to dramatic high notes filled with emotion and rawness. With attitude and talent like that, she's fast going to be a force to be reckoned with in the musical world.
The album's range of songs covers upbeat to sentimental, angry to optimistic. The opening track, 'Running With The Wild Things", is a swift punch to the face, bursting with attitude, anger and spite, with a racing beat driving it onwards, and channelling a rockier vibe. There's a couple of upbeat tracks, with cheerier pop melodies, like 'One More Weekend' and 'Runaway', which also contain some of the record's more romantic and sentimental lyrics – though tinged with truth and reality, by covering themes like nostalgia ('Weekend') and possible heartbreak ('Runaway'). The slower tracks are haunting and mysterious, like 'Chasing Ghosts' and 'Demons', which play with synth sounds to create that eerier atmosphere, with lyrics to match, as you can likely guess from their titles, covering emotional struggles and feelings of being lost and helpless. 'Wasteland' reminds me of Taylor Swift a lot, with its atmospheric pop style, and soft, breathy, high-pitched vocals. 'Brighter' has made it's way on to the record, after being previously being included on their 2015 EP, 'Gravity', which makes sense, as it most closely matches the tone of the rest of the album, with its pop-influenced melodies, soaring vocals, and highly uplifting message.
One of my favourite tracks is 'Forget Me Now', which is a triumph over all doubters and haters – you can absolutely imagine it being aimed at your former high school classmates, though the song is still upbeat and fun, not spiteful. Another is 'Young & Relentless' is fun and freeing, a celebration of youth and being carefree in every sense, and seems to perfectly suit summer days (especially as I write this with sunlight streaming in my window for the first time in days). And the title track, 'In Our Bones', is a clear standout, with its acoustic guitar accompaniment marking it out instantly as something simple and honest, and the lyrics going on to explore inner strength and courage, creating something truly powerful, which is only enhanced by its simplicity.
There are rock songs and pop songs, guitar riffs and electronic synth sounds, upbeat, triumphant themes, and downcast, emotional lyrics throughout the record. Not all of that immediately sounds like it would be my kind of thing, but it's all executed so well, that I can't help but enjoy it, and it successfully straddles the pop-rock (and even electro) boundary, taking the best of all of it to create something unique, and pretty damn great.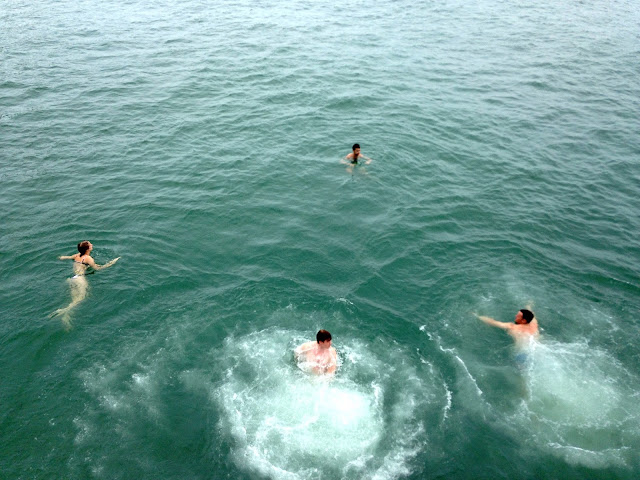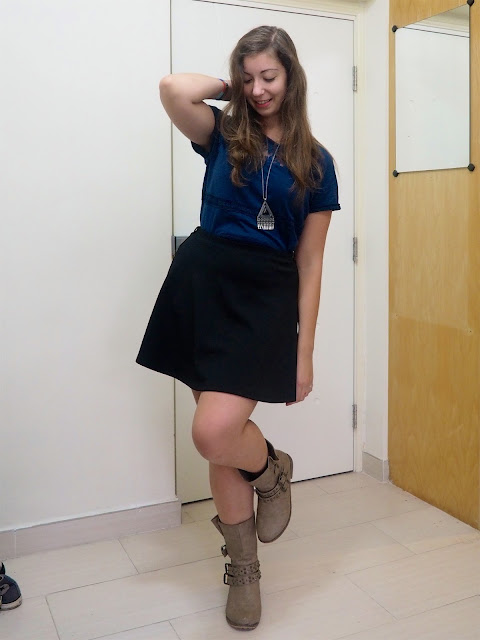 You May Also Like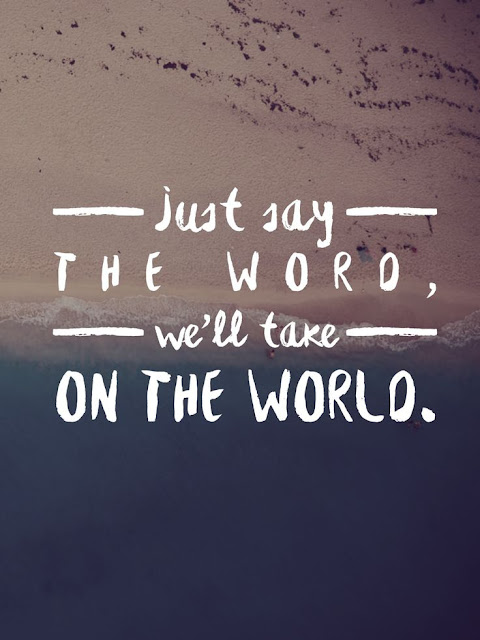 21 October 2017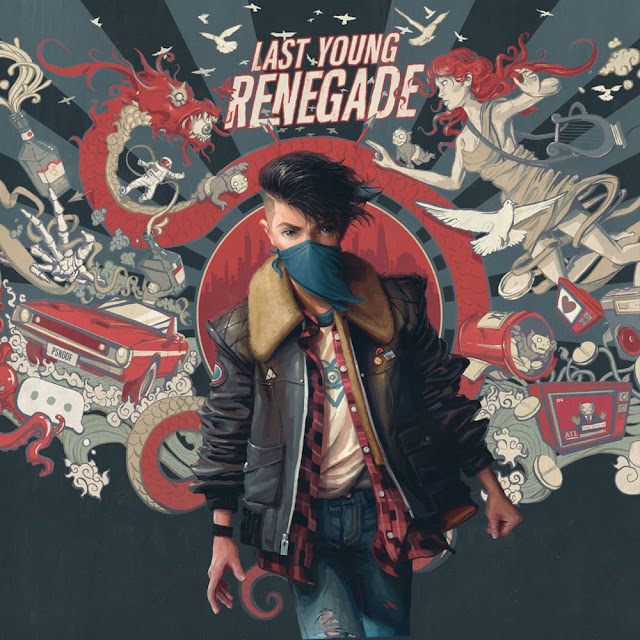 5 June 2017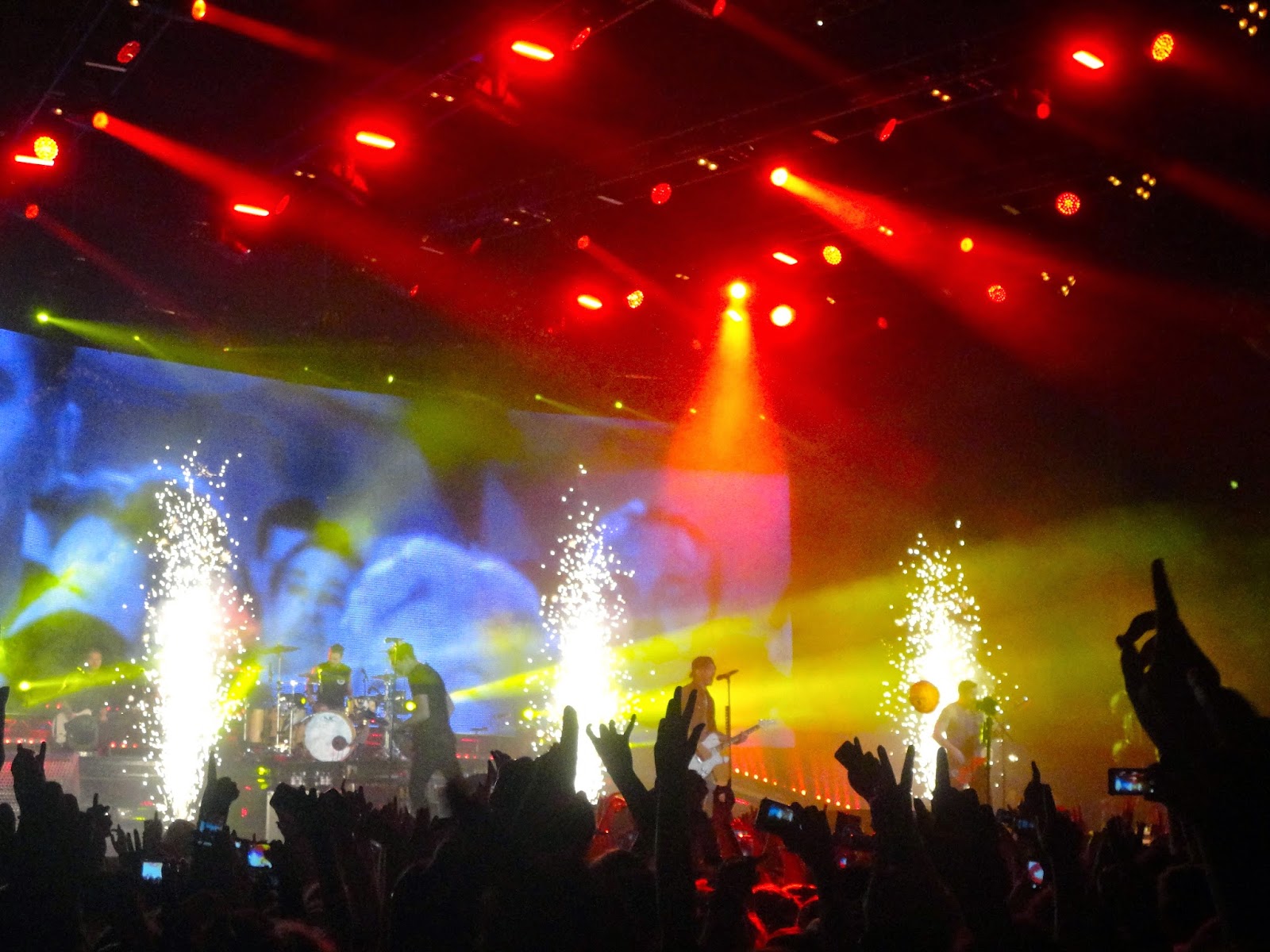 14 February 2015