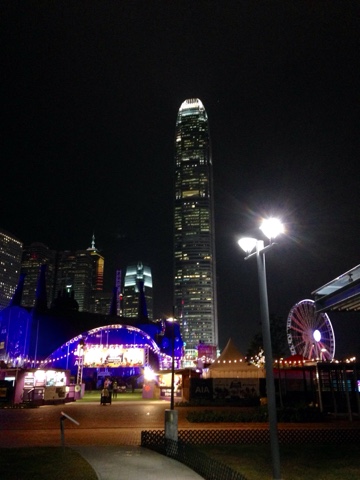 Udderbelly: Beardyman
6 February 2016
I got so excited when I heard that the Udderbelly was coming to Hong Kong that I went right ahead and booked tickets for not one, but two shows. Round two was for Beardyman, a regular at the Edinburgh Fringe Festival, but one that I've never seen yet, usually due to it being sold out, or on limited dates that I can't make. However I've heard many positive reviews, including one friend who keeps going back to see him year after year, and with the premise of his show being "One Album per Hour", it sounded like we were on to a winner.
And my goodness, yes we were. I can't decide if I'm more impressed or jealous of that man's musical capabilities, as although I can play piano, I will never in a million years be able to do what he can. Obviously a lot of hard work has gone into getting that good, but I'm certain there's also a large amount of natural talent and musicality necessary in the first place I get to that level. The show essentially does what it says on the label – he writes an album on stage, live, in an hour, based on audience suggestions, so you know it's done on the spot. The first few minutes were mainly a warm up, just using a microphone and a small machine (I have no idea what it's properly called, but it mixes and layers the music, so you get the idea), to give an idea of what was to come. This part really showcased his comedic talents, as he intoduced himself and the concept, with a small sample of his capabilities. Most of this part involved layering his own voice, singing, beat boxing and creating harmonies to make some short, funny demos.
Then it was on to the main event, and the main piece of equipment, the "Beardytron", comprising of microphone, keyboard, 4 tablets and 2 laptops, to create some much more complicated tracks. And when the opening track is titled "Friends with Benefits" and written in "tangle" style, i.e. tango crossed with jungle, obviously, you know things are going to get interesting. It was amazing to see him combine 2 completely different styles like that, on the spot, and make it seem so effortless and seamless, layering his voice, keyboard effects and drum beats to create a full-blown song, not just some simple melody. But he also wasn't afraid to admit when he messed up, once or twice creating something that sounded a bit odd, and saying "nah, we're starting over". The lyrics were as impressive as the music, and very funny more often than not. I liked that he'd pause the song every now and then to make some witty comment about what he was writing, and then pick up again effortlessly. Some tracks had less lyrical content than others, suggesting he feels more comfortable with the music, but the lyrics he did write worked very well in the context.
My only complaint was that the genres chosen began to sound too similar. I don't know the difference between garage, drum & bass, hip hop and techno, so I would have liked a little more diversity. The audience didn't suggest every genre, he often chose them himself, do this seems to be his preferred range of styles. He did them very well, of course, but even the jazz didn't sound all that jazzy, and the country/bhangra didn't have enough country for me. However, we did at one point nearly turn into a full on rave, when the audience stood up during a song, and the technicians kicked off a serious light and smoke show. One nutter even went bounding not across the stage, pulling out some dance moves to try to get the party started. Beardyman joked that there were far more of us than security staff, so we could just turn this into an all-night party! We didn't quite go that crazy though, and the show instead finished on time, with the last track being a very long techno, dance-type piece. It's personally not my style of music, and I didn't get that amazing, transcendent, this-is-wonderful feeling that I get seeing my favourite bands in concert, but I absolutely could not argue with the amount of talent up on the stage, to produce music like that on the spot.
I love the shows at the Edinburgh Fringe and I'm so happy that some of them came to visit Hong Kong. There's also a carnival next door at the moment (though I'd call it a fairground really?), so we had a look around there before the show started. Branches of my family run fairgrounds, so I grew up visiting them – and getting on most of the rides for free! – so between this and the Udderbelly, it really felt like home away from home for the evening. Wandering through the coloured lights, watching the rides whiz around, trying (and failing miserably) to win a prize, all with the imposing skyscrapers of Central all around us, lit up even more spectacularly than usual with their Lunar New Year displays, and the harbour stretching out on the other side, the lights of Kowloon beyond it; moments like that make me love Hong Long, and make me so glad I chose this place to l or in for a year. It was a scene from a film or a music video, the kind that you're not sure exists in the real world. We didn't quite have a fairground montage sequence, as we mostly walked around and tried a few games, not actually going on any rides, but it was still a beautiful scene. Topped off with a fantastic musical show, I'd say that was a pretty great evening.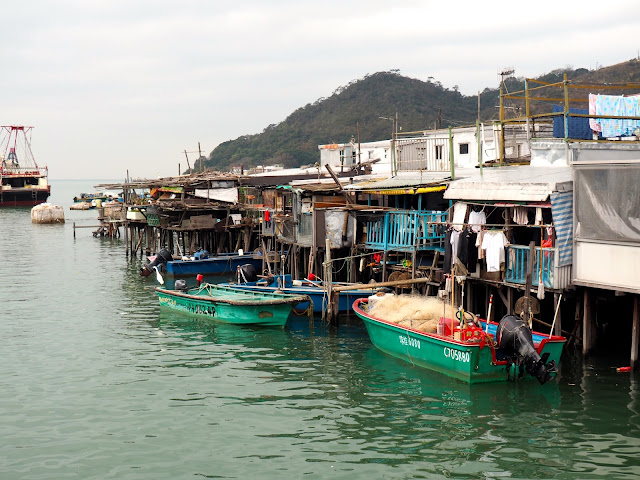 You May Also Like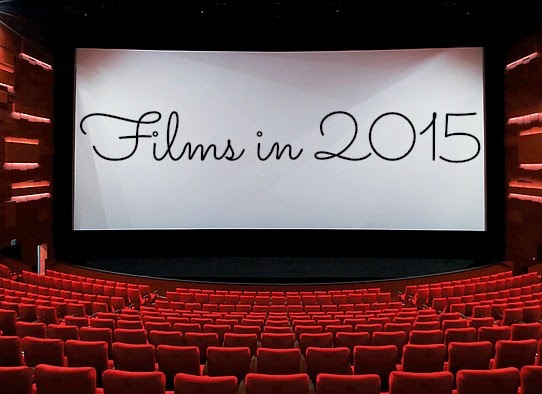 28 January 2015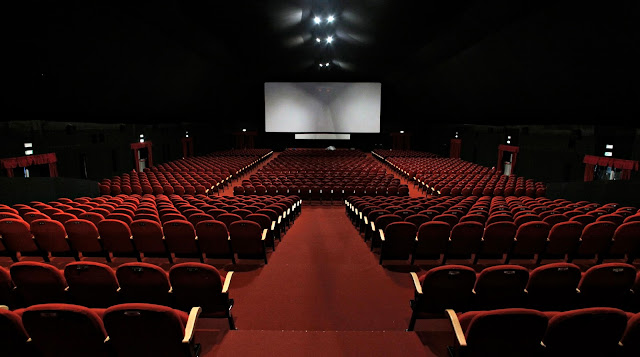 21 November 2015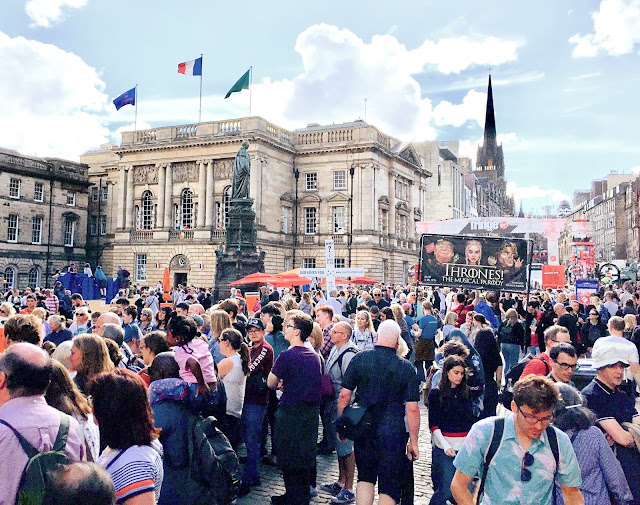 1 August 2019