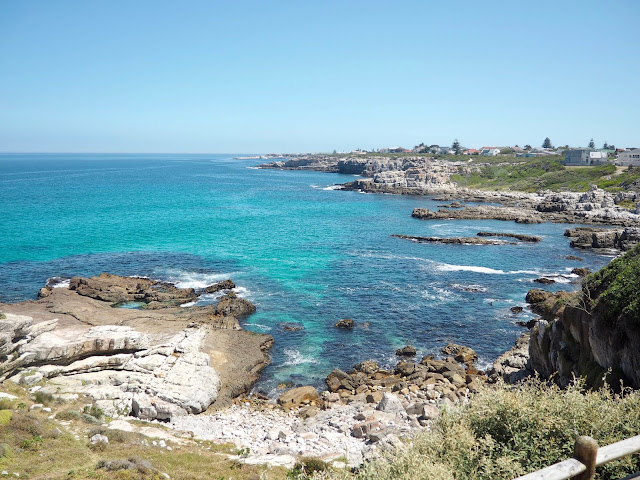 Hermanus | South Africa
2 March 2019
So, I'm not entirely sure where the Garden Route officially starts and ends, as the internet tells me different things, so this portion of the trip might have still counted as part of it… Anyways, our day travelling from Swellendam (after Oudtshoorn) to Hermanus was the last full day of the group tour, before we would be dropped in Cape Town the next morning. The trip itinerary had said we would be on the R320 wine route, but as far as we could tell, we actually weren't, as we didn't pass through Caledon – which I was looking out for, it being the hometown of a friend of mine. We were still in the general area though, to stop for some wine tasting on the way to our last night in Hermanus.
Before the wine though, we actually headed from Swellendam almost straight down south to the coast again, leaving behind those dusty, rocky mountains, to return to lush greenery. This also definitely seemed to be a wealthier area of the country again, unlike the townships we'd seen back at some of our previous destinations. We drove as far south as possible – literally! – to Cape Agulhas, the southernmost tip of the African continent. The area is now a national park, and the houses nearby in the town of L'Agulhas were all cute, individually designed beach front homes, so it was all very picturesque! The cape was named by Portuguese explorers, as the word 'agulhas' translates to mean 'needle' in English, as their compass needles would point to true north from here, thus aligning perfectly with magnetic north (the two generally don't match exactly in most locations).
We first visited the Agulhas lighthouse, situated near the town, and had to climb over 70 very steep stairs – more like ladders really – to reach the top. From the top we could see in all directions, in particular out to the coast, where deep blue water crashed into the rocks, no doubt freezing cold at this latitude. It was incredibly windy on top as well, so many of us were clutching our skirts, or clinging to the railings for stability! This made it very cold as well, so we soon headed back downstairs. At the bottom of the lighthouse, there was an exhibition about the history of the cape, including the earliest settlers, and the arrival of the Portuguese, as well as its geography and wildlife found in the national park.
From the lighthouse, we walked along the boardwalk around the coast, set just behind the jagged rocks emerging from the sea, to the southernmost point. This is also where the Indian Ocean meets the Atlantic Ocean – there are other places around the world where oceans meet, and you can literally see the line where the waters collide. However, in this instance we could't see anything, but there is a landmark showing you where the line is. This is the line that matches both true and magnetic north, which leads you up to a giant, 3D relief map of Africa, set within the compass points to line up exactly. The map has no country borders marked on it, as the aim was to show one unified continent, but it does have natural details, including rivers and mountains. You can actually climb up and walk on the map itself – so I have crossed all of Africa now, haha! – or the edge of the compass to look down on the whole thing. We spent ages poring over it, especially our group members who'd been travelling longer in Africa and had ben to so many of these places already.
We left Agulhas, and continued west to start our wine tours. Now, I'll get it out the way – this was a little disappointing to me. I had expect to visit at least three proper wineries, and have someone talk to us about the region, the grapes, how they make their wine, which varieties etc, and then talk to us about the notes of each wine we tasted. Instead, the first tasting was in a sort of farmhouse, where we were handed the wine and a sheet of basic notes about them; the second wasn't even a winery, it was a shop, where again, we were simply given the wine with little explanation. The shop was good in that it only stocked South African wines, and most of us did buy some there, but overall, this day was pretty lacklustre from what I was expecting – I think I'll have to visit Stellenbosch and do it properly if I ever come back!
The first location was Boschrivier, on the R326, which was quite picturesque actually. The building was this lovely, white, farmhouse sort of place, with a green garden, and surrounded by rolling hills. We sat out on a terrace, which had very nice decor as well, including hanging ornaments made from wine corks, so it all felt quite sophisticated. We got four wines to try, one white, one rosé, and two reds, and a sheet of notes to tell us a little bit about each one. We were served all of them quite quickly, so we couldn't linger too long over each one. I will drink most wines, and I don't have a huge amount of preference between varieties, though red is always my top choice, and I hate sweet dessert wines. So, I did like all of them, but none were particularly outstanding or memorable. As I say, I would have liked to have been given more information from our host, but it was still a pleasant experience.
We continued all the way to Hermanus itself after that, to stop in the town for lunch. As soon as we got off the truck, I was immediately awestruck by the views. Perfectly blue waters, dramatic cliff faces, and dazzling sunshine – what more could I ask for? We wandered through this seaside town, following the road around the coast, to the main area full of shops and restaurants, many of which looked to be quirky, independent types places, and most were painted white to suit the landscape. There was even a small patch of beach where we could see people in the water, down below the cliffs. It was totally idyllic, and I can imagine many people coming to stay here for extended periods of time – apparently it's a popular whale watching spot too. We found a seafood restaurant for lunch, which felt appropriate for the location, looking out to sea. Much of this trip had been 'roughing it', with the camping and dinners on site each night, which I was fine with, but it was nice to have a break and do something like this instead. However, we had to rush a bit, as we only had limited time before returning to the truck.
Our second, and last wine stop was a shop, The Wine Village, on the outskirts of Hermanus. So we were also a bit disappointed to not be driving further through wine country to see the landscape, and had skipped the R320 entirely. Inside, we got five wines to try this time, two white, one rosé, and two red. Again, we weren't given much explanation on any of them, but the staff did tell us that we could ask them anything, especially if we were looking to buy any of them, or something similar/different etc, suggesting that they were knowledgeable about it all. However, there were too many of us to all be asking individually, and the main guy actually got sidetracked doing an impromptu gin tasting with some of our group. Again, I liked all the wines we were given but none blew me away or anything. We browsed the shelves though, as they had a staggeringly large collection there, all of them from South Africa, no imports! They had a bunch of other spirits too, including the gin, but for most of us, the wine was why we were here. Several of us bought bottles to drink that night, for our last dinner together – I chose one named 'Horny Owl', for the name more than anything else. I also got a bottle of pinotage, which are the grapes local to South Africa, to take home for my mum for her birthday, though I was disappointed to not have tried any of that myself at either tasting. We did think this was a good stop in terms of purchasing local wine, but we all felt we could have gone to at least one other actual winery as well then, to make it two wineries and one shop in total, and had more explanation of everything.
After that, we made our way to the campsite, which was actually located a bit outside of Hermanus. We'd all been hoping to explore the town more, possibly going for drinks after dinner to celebrate our last night, but it was too far out for this to be an option. Most of the other guests were also older caravaners, so we had to be careful of making too much noise and such. This made it probably our least favourite site of the trip, and was a bit frustrating, especially for our last night together. We would have been happy to pay extra for a hotel for that night, and even to have had two nights here (instead of Swellendam) to see the town more. We did go down to the shore for a look around there, and there was a walkway leading out to the ocean for anyone who wanted to go swimming, so this was a nice location to relax for a while before dinner. We had a braai for our last dinner though, which was excellent, as had all the cooking been throughout the trip, then we sat around the fire drinking and chatting for a few more hours before bed.
I still had a few more days to spend in Cape Town, but this was more or less the end of the group portion of my trip. Overall, I did have a good time, and travelling with a group is definitely one of the best ways to see South Africa, in terms of transport and safety. If I were to come back though, I would prefer to self-drive, with other people, preferable one of my South African friends who live in Hong Kong, so they could show me around and to have a bit more flexibility, but that wasn't an option this time around. Compared to other Intrepid tours I've done, the trip leader and driver were excellent and the service provided was as good as ever, but I definitely would have made a few changes to the itinerary – mainly to skip Addo and Swellendam, and have extra stops on the Wild Coast and Garden Route, to have a better wine tasting day (as explained), and an extra night staying somewhere more central in Hermanus. I put all this in my feedback for the trip, and as I say, it definitely wasn't a bad trip, it just could have been better, compared to my previous experiences! There's clearly some beautiful locations in this part of the world, that I thought we didn't quite get to make the most of.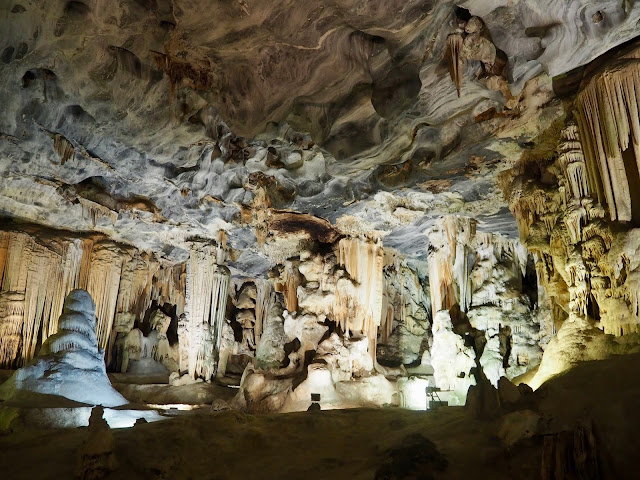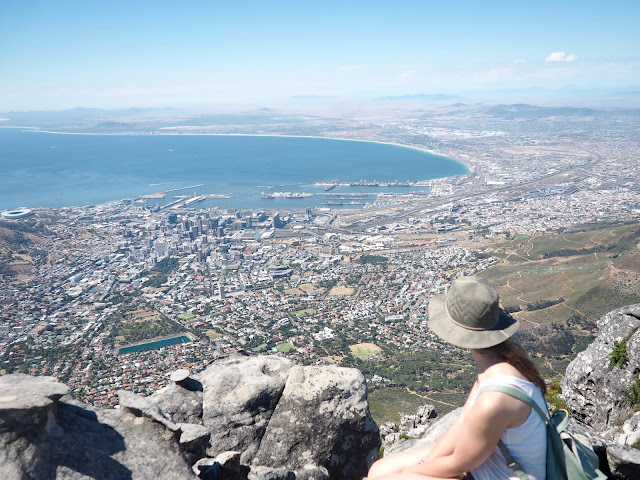 You May Also Like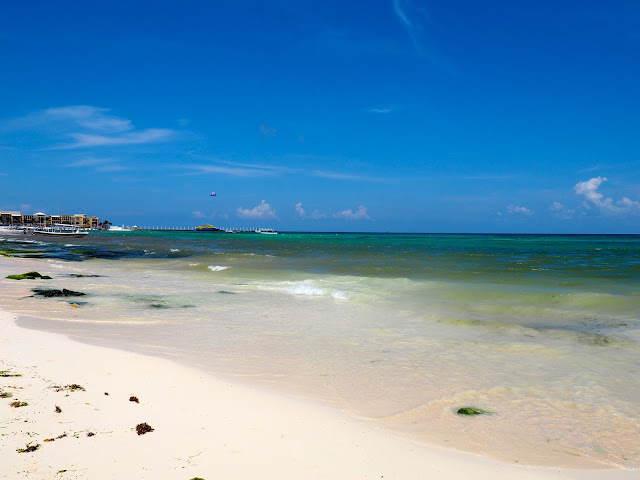 9 December 2015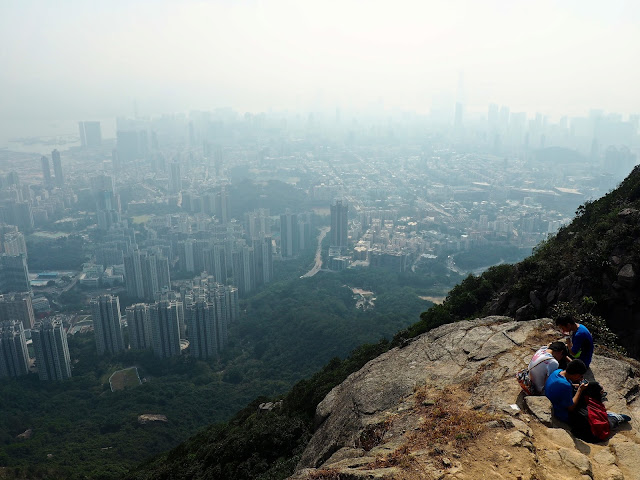 2 December 2015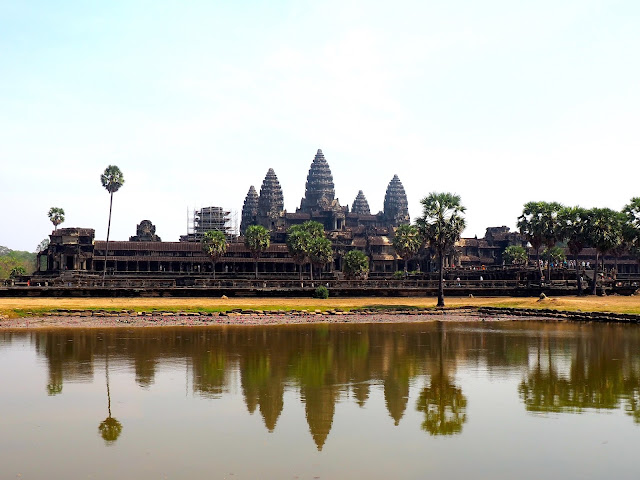 13 September 2018