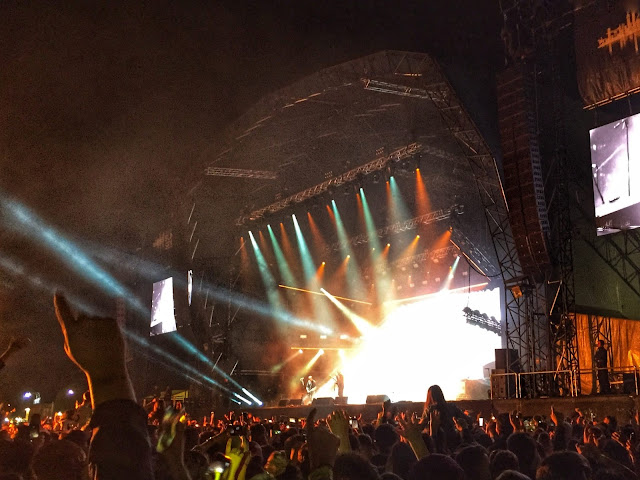 Catfish and the Bottlemen | Glasgow Summer Sessions
30 August 2018
No, not one, but two Summers Sessions posts for you! Yes, I went back for another go at it, after seeing Kings of Leon on the first day. There are actually three days of the Summer Sessions, but I won't be attending the third (headlined by Kendrick Lamar). Day two was the one I was most excited about though, as I really enjoy Catfish and the Bottlemen, who I hadn't seen live before, and the main support act was Twin Atlantic, one of my all-time favourites, and who are exceptionally good when performing in Glasgow, their home town.
I went with the same friend as the first day, and of course, some things were pretty much the same as the first time, with us catching the shuttle bus to Bellahouston Park, and the layout of the grounds was the same, with the bars, food trucks, and portaloos. Oh, and once again, there's videos from some of the performances over on my Instagram story highlights! We actually went over earlier this time, not just because of work commitments, but also because the gates opened earlier than this time, with the event lasting from 2-11pm, as it was on a Saturday, and there were a total of six bands on the bill. We still missed the first one, since we'd both had to work in the morning, but we made it in time for all the rest, some of which we'd heard of and others which were new to us.
As we made our way to the venue, we did notice a large numbers of teenagers in attendance this time, since it was a weekend and the only one of the three days they could attend (the others being on weekdays, and Scottish schools are back in session now). I'm going to get my feelings about this out the way now, and not mention it again throughout this post. They were damn annoying. I fully understand they were all excited about the event, but for the entire day, there were teens acting crazy and out of control (some had clearly been drinking, but that wasn't really the issue), screeching all the time, and most annoyingly, shoving their way into the crowd. Everyone wants a good view of the stage, but when it's clearly already packed, don't push your way forward, shoving into others all the time. They also kept lighting up those coloured smoke flares, despite the warning messages on the screens saying they were banned for safety reasons. They definitely negatively impacted our whole experience of the day – we actually moved further away from the stage during the headline set, as we couldn't enjoy ourselves while being pushed every few seconds – and they could certainly stand to learn some concert etiquette, but I don't want to dwell on them for the rest of this post.
The first band we saw was Frank Carter & The Rattlesnakes, who I am familiar with. I haven't listened to them in a while, and only have their first album, but I did still recognise some songs, and it was nice to revisit those. We'd gotten ourselves a couple of drinks and were just relaxing out in the grass at this point, not quite ready to delve into the main crowd just yet. We were also incredibly lucky with the sunny weather that day! We stuck around in the same spot for the next band too, Peace, one which neither of us was familiar with, but they played a lot of pretty cool, mellow rock songs, which suited our mood well as background music while we relaxed in the sun.
Next up was DMA'S, another new discovery for us, who channel a more indie rock, Britpop sort of sound, which we also enjoyed a lot. We did take time during their set to go in search of food, before the last two acts came on, and since I was somewhat hungover from the night before, I devoured not only a burger, but a serving of chips and curry sauce as well, really going in for the calorific foods! We were still able to hear their whole set though, and it was another nice dose of music that suited our mood, being quite fun, energetic, and summery for such a sunny, but still quite chilled, and not overpowering.
Then it was time for the main support act, Twin Atlantic. They are one of my favourite bands, who I've seen a few times before, but it's been several years since I last saw them, seeing as I've been living abroad for a few years, and they've released new music since then, which I hadn't seen live before. The last time I saw them was as part of the Edinburgh Hogmanay celebrations in 2015, which was excellent, but seeing them in Glasgow is always an incredible experience – such as when I saw them in the legendary Barrowlands – as it's their home town, and the crowds always go mental for them.
We made our way into the crowd at this point, and aside from the aforementioned shoving going on, it was a fantastic set. The crowd just lit up for them, everyone cheering and jumping and going mad, and their setlist had clearly been chosen with that in mind, as it was all high energy, fast-paced songs that suit festivals so well, and really get the crowd moving. They always sounds great live, and this was no different, and there was as much energy up on stage as there was in the crowd. Lead singer, Sam McTrusty, even came down to stand in the front of the crowd at one point, which just spurred the enthusiasm on even further. I loved hearing old favourites alongside new songs I hadn't heard live before, and nothing ever compares to seeing them in Glasgow.
Then of course, it was time for the headliners, Catfish and the Bottlemen, whose albums I've been listening to and enjoying for a few years now, but I hadn't seen live before. While I like their music anyway, seeing them in person was so much better than I had imagined! They are definitely meant for festivals, with every song getting the crowd so energised (this was the point when we had to move away from the centre though). They played all the big, well-known hits, the fast-paced tracks to get everyone moving, but also threw in a couple of slower ones, that are fan favourites, such as 'Hourglass', and of course, 'Glasgow' – they could hardly skip that one when playing there! There was so much energy from them on stage, with lead singer Van McCann barely staying in one spot for more than a few minutes at a time (and even knocking over his own microphone once or twice!).
The crowd were obviously full of enthusiasm, singing along to every word, which is a pretty special thing to witness at certain moments – thousands of people singing the same words, with no backing music or anything. Obviously, after dark the lighting and effects from the stage look so much more impressive than by daylight, which adds to the whole experience, and it was pretty cool how often the screens flicked to shots of the crowds, often lighting up the park with their phone lights, which showed off the dedication of the crowd, and gave some indication of how much the band appreciates their fans, who are vital for their success.
Overall, this was a much higher energy day than the first one, with bigger crowds, livelier set lists, and a highly excited crowd. While I enjoyed both days, and all the bands sounded great, the music of the second was my preferred lineup, especially since it featured two of my favourite bands – I just have to overlook the negative impact some of the other attendees caused, as already mentioned. As with the first day, we made our escape during the last song, to get ahead of the massive crowds, for the journey all the way back to Edinburgh. I'm very glad we went to the Summer Sessions though, as they were both fantastic days out, with good company, a good atmosphere, and of course, great music!
You May Also Like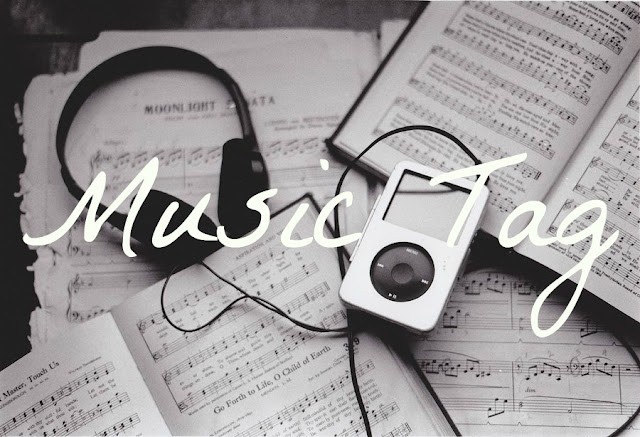 30 January 2016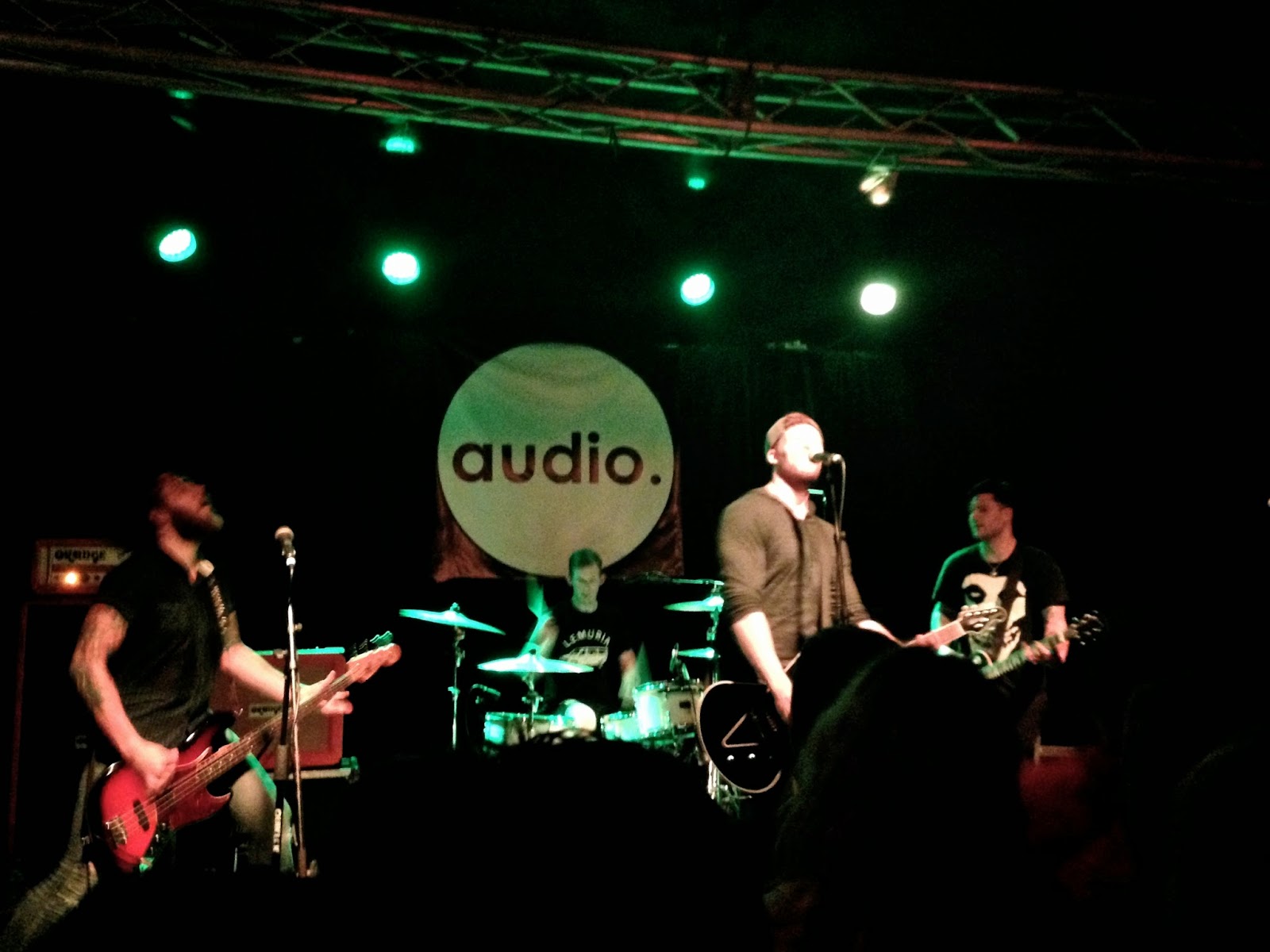 25 April 2015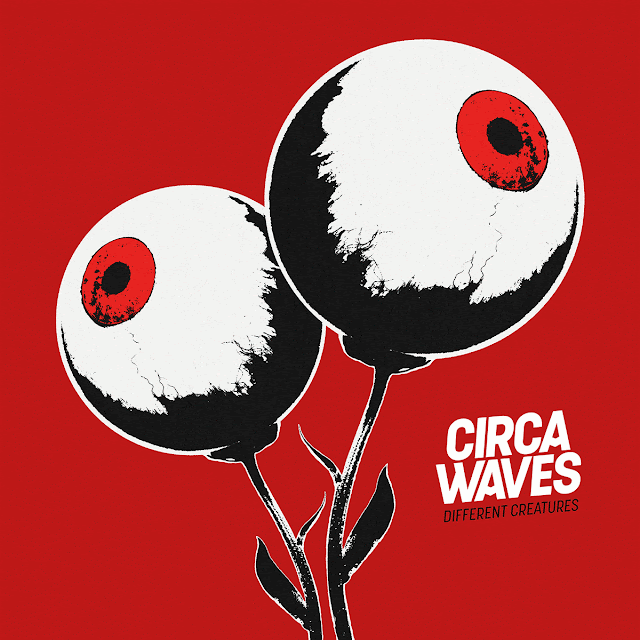 12 March 2017