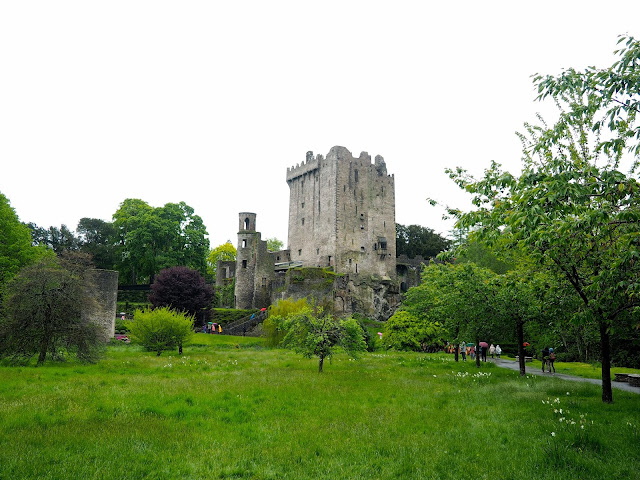 Blarney Day Trip | Ireland
28 May 2018
As much as I did enjoy exploring Dublin while staying there last week, there's far more of Ireland to see outside the city. Since I stayed in the country for five days in total, I had plenty of time to take a couple of day trips to other regions. Many people opt to rent a car to go around more of the country, but as I haven't driven in several years now, I ended up going on coach trips instead (Paddywagon Tours). These aren't always my preference, as they feel just a bit too tourist-y, but they were the best option I had, and it meant that as well as seeing other locations, I also got to listen to the driver's commentary, about Ireland's history, stories, and the regions we were driving through, so I probably learned more than I would have otherwise. Anyways, the first day trip I did was to Blarney Castle, in County Cork, as well as a couple of other places on the way there and back.

The day started at 8am for the pick up, followed by a couple of hours driving south west, listening to the driver's commentary (he didn't talk the entire time of course!). There was a service stop first, and then we arrived at our first major stop of the day around mid-morning. This was the Rock of Cashel, in County Tipperary, an 12th century castle on top of a hill, with our tickets included in the day trip price. This was the ancient seat of the kings of Munster, and the hill was where St Patrick allegedly converted them in the 5th century. It was pretty impressive viewed from below, as we walked towards it, and inside there were a few buildings to wander through, including the tower, cathedral, and chapel. They're all bare, empty chambers inside, with the roofs largely gone, but they're still impressive to explore! There are also dozens of graves around the castle, and the remains of an old cross, the top of which was blown off by a lightning strike. There's also a chunk of stone that fell from the tower, still laying beside it! We had about half an hour to look around, and you don't really need too much more than that, as it isn't a huge complex, but it was an interesting stop to make along the way.
Our journey then continued further south, heading into County Cork until we arrived at Blarney Castle. The Castle is situated inside large grounds, so there's a lot to see beyond just the castle, which is itself, a tall square tower keep structure, with a few smaller, round towers nearby. The present structure dates from the 15th century (there were earlier versions beforehand), and has passed through various owners over the years. The main reason it's popular to visit though, is the Blarney Stone, which is said to give "the gift of the gab", or the gift of eloquence, to anyone who kisses it.
I headed into the castle first, to join the long queue to kiss it, which involved a 15-20 minute walk, largely inside the tight, stone, spiral staircase (not recommended for anyone claustrophobic!). The stone is in the wall of the castle, along the very top. When you get up there, it's a narrow path around the battlements, with a sheer drop looking down the centre of the tower. To kiss the stone, you have to lie on your back and hang your upper half over a drop (there are handles to hold on to, and a staff member holding you, plus barriers below you!) and lean your head backwards to kiss it. A bit nerve-racking for someone afraid of heights, as I am, but I sucked it up and did it! You can explore a few of the castles rooms on the way back down the keep, but most are just empty stone chambers now.
I left the tower and spent the rest of my time roaming the grounds (we were there for two hours in total), starting with the poisonous garden right beside the castle, where you can find plants such as opium, wolfsbane, mandrake, and even cannabis! From there I followed some of the paths further around the grounds – there are woodland and lakeside walks, but the full routes take over an hour and a half, and I didn't have that much time! I found the fern garden, which almost looks like a tropical forest from warmer climates, and even has a small waterfall, which was all very pretty. I wandered past colourful flower beds, and saw Blarney House, a mansion style building, though only the exterior can be viewed by visitors.
I then went back past the main keep, and into the area known as the Rock Close. This is almost like a small woodland with many rock formations, and is home to some of the more unusual stories about the castle. Here, I found the Druid's Circle, and sacrificial altar, where druids would carry out pagan rituals, long before Christianity arrived in Ireland, and before the castle was even built. There's also the Witch Stone, a rock shaped like a face, that is said to keep the Witch of Blarney trapped by day, only freeing her to roam the grounds only at night (after closing time!), and nearby is the Witch's Kitchen, a place where early cave dwellers may have lived, and where the witch warms herself at night. Then I headed down and up the Wishing Steps, because if you can complete it with your eyes shut while only thinking of your wish, then the witch must grant it within a year, which is her means of payment for the firewood that she comes down the steps herself to collect. At the bottom of the steps, there's another waterfall, and walkways criss-crossing a small wetland area. Finally, there was one more rock formation, known as the Seven Sisters, a circle of seven standing stones, with two more knocked over. It's said that these represent the children of a former resident of the castle, whose two sons were killed in battle, while his seven daughters lived.
At that point, time was up for Blarney. You probably could spend longer here, as I had to walk pretty quickly to get around as much of the grounds as I did, and at other times of year, the queue for the Stone would be even longer, but I was pleased with how much I saw. We began to head back towards Dublin, but we still had another stop on the way, which was in the city of Cork itself. We had about an hour and a half here, mainly to get food or do any shopping, as we were dropped off right next to St Patrick's Street, the town's main shopping street. I wandered down to see the English Market briefly, which is a large, covered food market – interesting for some, but I've seen many like it before. I grabbed something to eat in a cafe, and whiled away some time there before heading back to the bus. I'm sure Cork has interesting things to see and do, if you have longer there, but I was a bit underwhelmed with what I saw in the time I had, as it could have been any shopping street anywhere in Ireland or the UK.
Then we had the long drive back to Dublin, with just another service stop along the way. I sort of dozed off for this, as I think many people on the bus did. I think it was good that it's nearly summer and the days are longer now, as although it was 8pm when we got back to Dublin, making it a 12 hour trip, it was still light out, so I didn't feel as groggy and tired as I think I would have if it were already dark. I was fairly tired though, so I just grabbed a quick bite to eat on my way back to the hostel, before turning in early for the night! It was a good trip though, and I was happy to have seen several different places along the way, not just Blarney itself, impressive as it is. I probably don't remember a lot of what I was told and learned, but I liked hearing about everything, both from the bus guide, and from the information at the sites themselves, and even the drive there and back was pretty nice, with the Irish countryside out the windows, and the driver often playing Irish music when he wasn't giving commentary. A fun day, all in all!
You May Also Like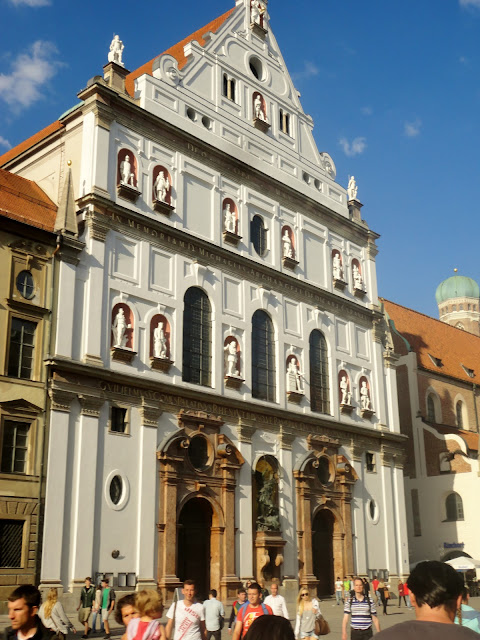 7 May 2018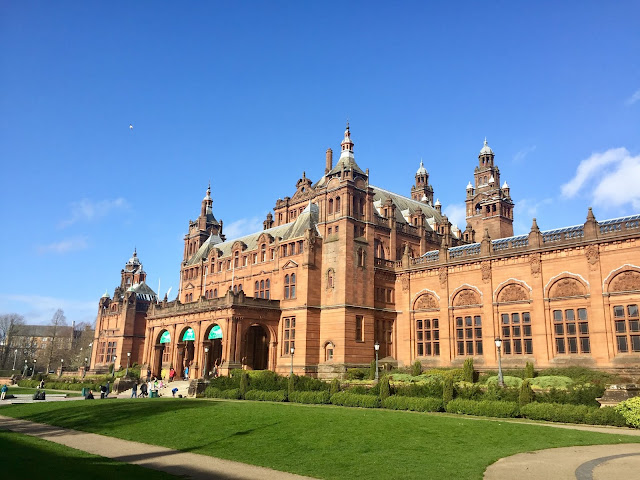 31 March 2019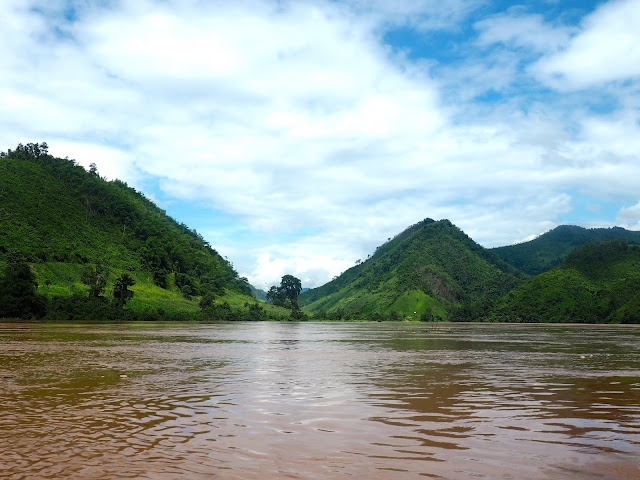 7 July 2018