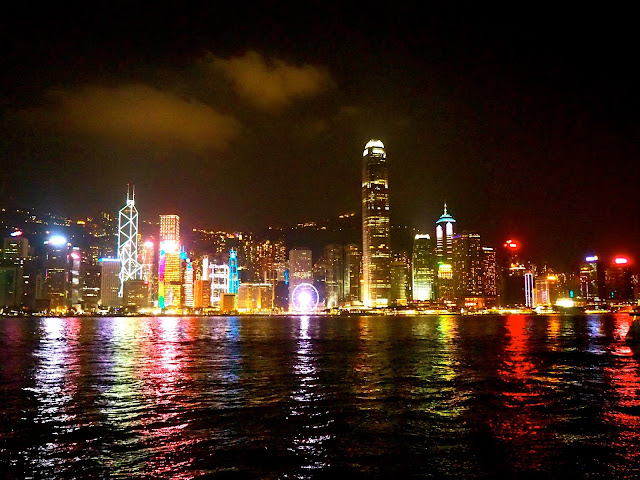 5 Day Hong Kong Highlights
12 August 2017
As we all know, I've written dozens and dozens of posts about sights to see and things to do in Hong Kong. Living there for close to two years meant I had plenty of time to explore places all over the city, islands, and countryside there. However, most visitors don't have this kind of time! Last year, my mum and sister visited for about 10 days, and saw quite a lot, but this year when they returned and brought my dad long for his first trip, we only had 5 days to show him the highlights of the city. This was also my last few days back in the city before I leave for good this time, so it was nice for me to revisit these places too. I'll link to more detailed posts about most of these sights, but this is my recommended highlights for 5 days in Hong Kong.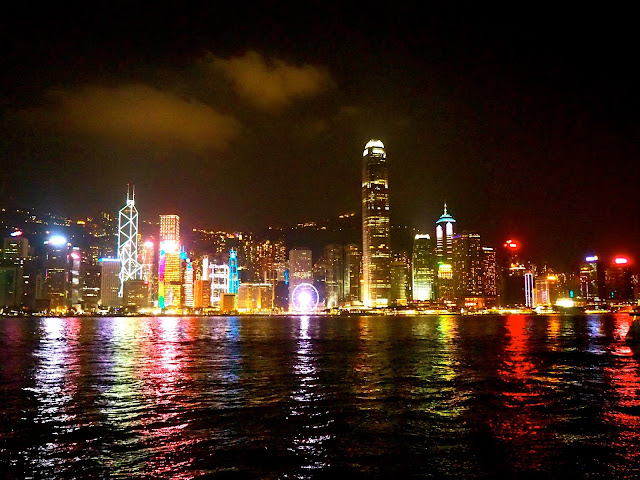 Day One
The rest of my family were pretty jet lagged, so day one (not counting the evening after arrival the day before) started with a long lie and a lazy morning, followed by an afternoon of easy sightseeing. We started with Wong Tai Sin temple, which is one of the largest and most popular temples in the city. It combines Hong Kong's three major religions, Buddhism, Taoism and Confucianism, and has all the features one would expect from a Chinese temple so it's probably the best one in the city to see. Not far away is Nan Lian Gardens and Chi Lin Nunnery, which provides quite a contrast. Where Wong Tai Sin is colourful, ornamental, busy, a tad cluttered in its layout, and filled with the smell of incense, Nan Lian is calm, quiet, simple, and peaceful. The lush, green gardens also create a contrast to the towering city surrounding it, and the Nunnery is home to one of the most spectacular golden Buddha statues in the city.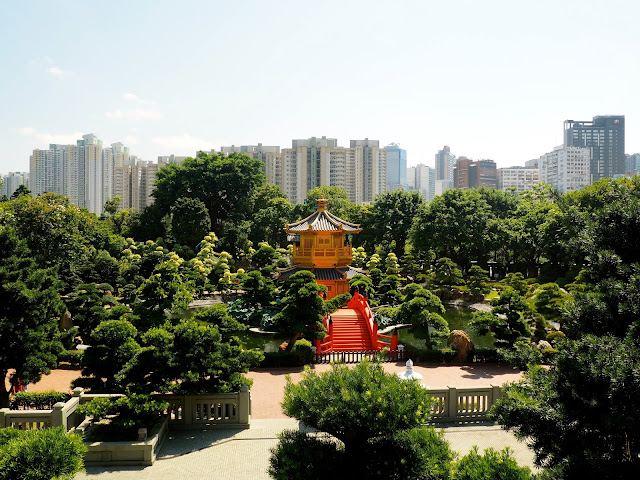 From there, it's a short MTR ride down to Tsim Sha Tsui, a favourite haunt of tourists and locals alike. It's here that you will be presented with the absolute best view of the Hong Kong skyline, visible across Victoria Harbour from the promenade here. The promenade is also home to the Clock Tower, and the Cultural Centre, which hosts ballets, operas, and orchestras, while the colonial style 1881 Heritage building, and the famous Peninsula Hotel (popular for afternoon tea!) are just across the road. Further afield around Tsim Sha Tsui, there's several of the city's museums – I would say the History museum, with The Hong Kong Story exhibition is the best – and the popular Kowloon Park and Swimming Pool. There's no shortage of shopping and dining locations in TST either, from cheap curries in Chungking Mansions, to more upscale establishments on Knutsford Terrace, and shopping centres on every street corner, with budget and designer brands options.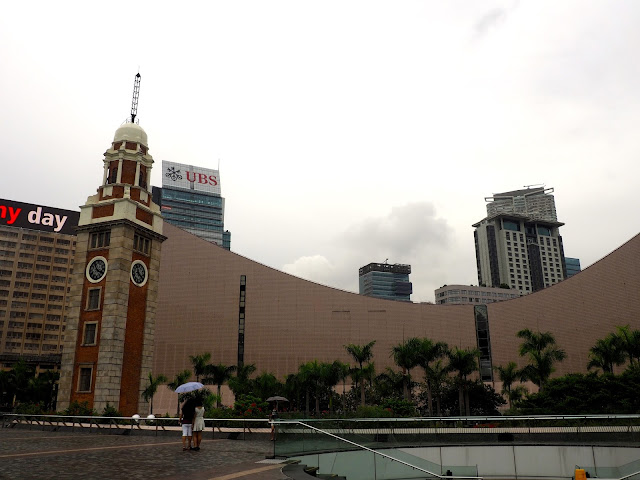 We finished the day by having dinner in Mongkok, near our hotel – dim sum is traditionally eaten for breakfast or lunch, but it's become a popular dinner choice in Hong Kong too. Dim Dim Sum, on Tung Choi Street is my favourite, a tiny, local hole-in-the-wall sort of place, and sharing all the dishes gives you a taster of many famous Hong Kong dishes – siu mai is my favourite! Then it was the perfect launch point to explore Ladies Market at night, one of the city's most famous markets, selling everything from souvenirs, electronics, bags, and clothing. At the far end of the street, where it meets Dundas Street, there's more food stands available, where we bought egg waffles, a popular well-known dessert here. We set about exploring Sai Yeung Choi Street too, which is definitely one to do on a Saturday or Sunday night, when the street fills up with people singing along to karaoke, with their own music and microphones, while others sit around watching – it's quite an unusual sight!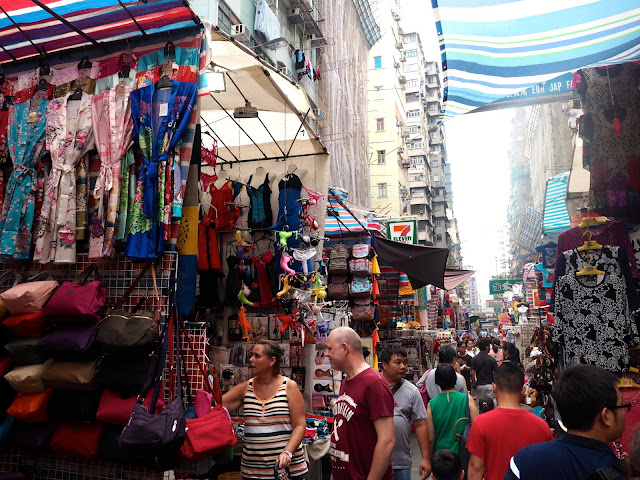 Day Two
We bought 2 day tickets for the Big Bus tour, which has 3 lines around the city, covering Hong Kong island and Kowloon, and includes tickets for the Star Ferry, The Peak Tram, and a sampan ride in Aberdeen, so it's pretty good value I'd say. We headed straight for The Peak first (taking the MTR to Central, then the green Big Bus to the tram stop), for unrivalled views of Victoria Harbour. The tram has been running for over a hundred years, making the journey as much a part of the experience as the viewpoint, though there's also the option to hike up too. There's a shopping centre up here too, but prices are higher than anywhere else – really, it's the view you come for, which is stunning in the summer sunshine!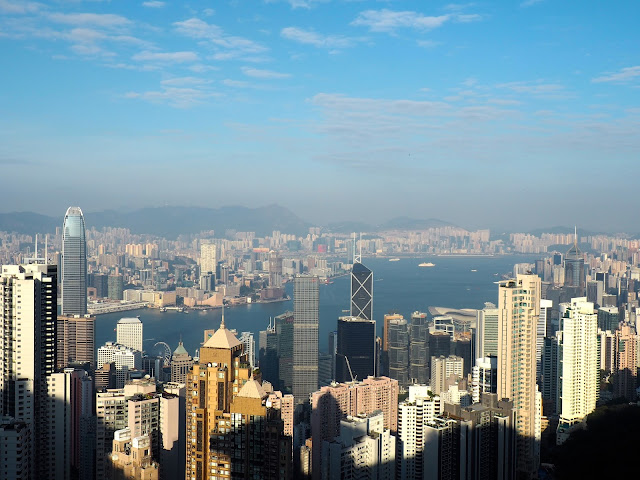 After taking the tram back down, we caught the Big Bus red line back towards Central Piers. This was only half the circuit, taking us through Central and Sheung Wan districts. There are several options to get off the bus and explore by foot for a close up look at some of these areas, but if you're short on time, the bus is a good way to learn about the city from the commentary, and see a lot of it quickly – some of the most spectacular things in Hong Kong are simply the skyscrapers (Hong Kong has more than any other city in the world), although I have to say, I think they're even more stunning when lit up at night. Man Mo Temple would probably be the stop of most interest, as this is the oldest temple on Hong Kong island, filled with lanterns and incense spirals, although we skipped it that day.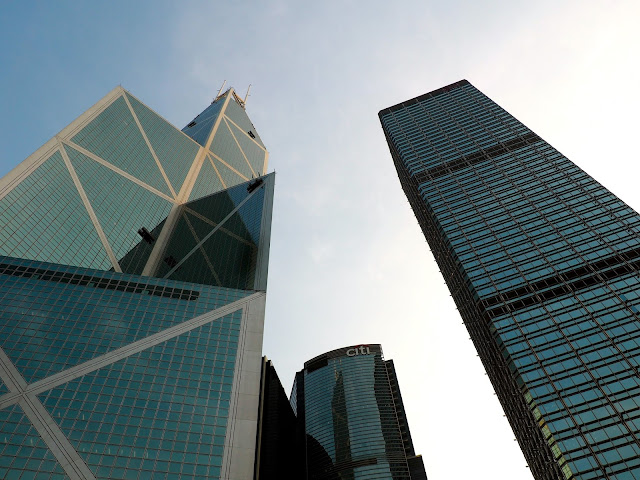 From Central Piers, we caught the Star Ferry back to Kowloon – the ferry has been in operation for more than a hundred years, and a trip across the harbour on it is essential for any visit to Hong Kong. Then we did the entirety of the blue line, around Kowloon, before disembarking back at the hotel in Mongkok. Again, I don't think it's necessary to get on and off at every stop here, but rather the bus offers a tour around streets that you otherwise might not visit, allowing you to see how locals live in the city, and see areas that are not as modern and developed as those around Central. Even after living here for two years, I learned some new things from commentary, and saw some places I hadn't really been to before, such as the Coliseum, a large events venue in East TST.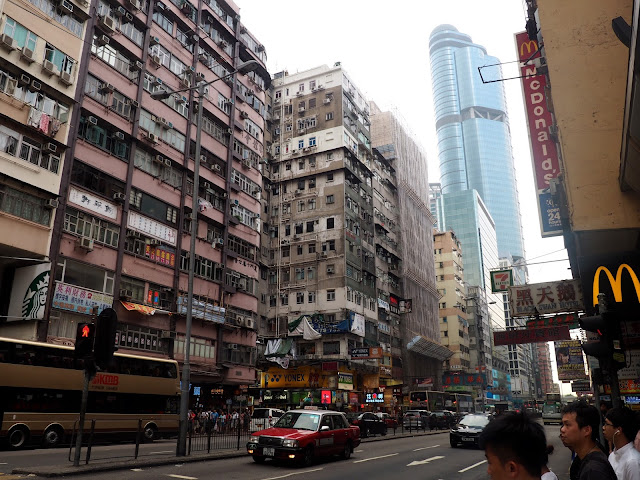 Day Three
We continued our Big Bus tour, this time catching the MTR as far as TST, then taking the Star Ferry in the opposite direction – I do think the view is better going towards the island! – to catch the bus from the Central Piers again. We did the first half of the red line this time, which we'd skipped the day before, which took us through Admiralty, Wan Chai, and Causeway Bay. Again, we didn't disembark anywhere ourselves, but there's opportunities to explore Golden Bauhinia Square, where HK was handed back to China in 1997, Victoria Park, Times Square (a large shopping district), and other streets in the area – though I more typically frequent Wan Chai at night, with its eclectic collection of bars and clubs to explore. We disembarked at The Peak again, to switch on to the green line, which takes you through Aberdeen Tunnel and to the south side of the island, first passing back through Wan Chai and past the famous Happy Valley racecourse – a place to visit if you're in HK on a Wednesday night, when the horse racing is held most weeks.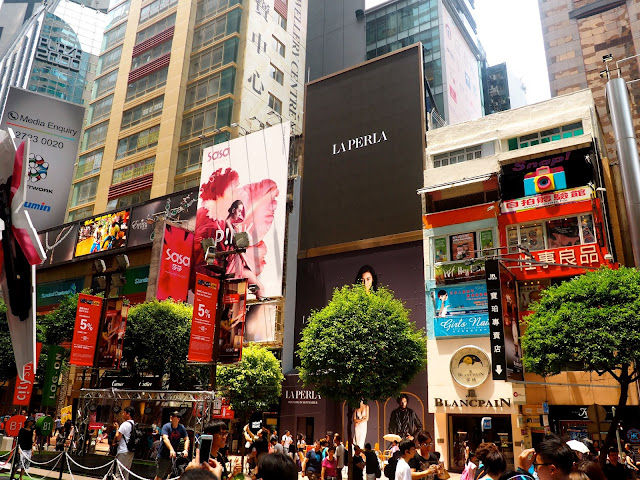 The green line passes Ocean Park, which really needs a whole day to itself, and Repulse Bay, worth a visit if you can. We'd intended to stop there on our way back, but didn't realise that the bus only makes a stop there on its way south. The views as you ride along the south side are gorgeous in summer, with turquoise blue waters and rolling green hills, and bays with sandy beaches and yachts sailing through. We rode all the way to Stanley, a quaint little seaside town, with its colonial style waterfront, including several restaurants (where we had lunch), Murray House and Blake Pier, and its well-known market. This is one of my favourite markets in Hong Kong, as I feel the goods are of a slightly higher quality than some others, and there's a more unique selection available. Stanley, as well as many areas of the south side, offers a complete contrast to the hustle and bustle of Central and Kowloon, with a much more peaceful atmosphere!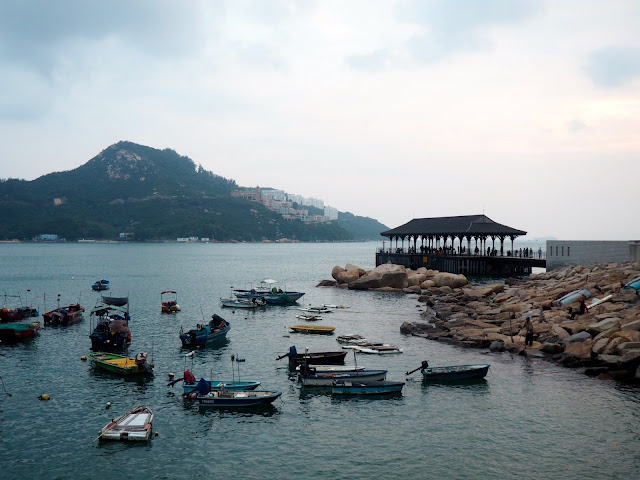 The green line brought us back from Stanley later in the afternoon, and we disembarked once more at its second last stop, Aberdeen. This fishing town offers a glimpse at Hong Kong's origins, as the city was once little more than a collection of fishing villages like this, before it was developed into the international hub it is today. The Big Bus includes a sampan ride, on one of the traditional boats here, which takes you past the Jumbo Kingdom, the largest floating restaurant in Asia, and through the floating village in the harbour. Many people who live in Aberdeen are the 'boat dwellers', who continue to live aboard their vessels, even though they are now being encouraged to move to land. It's a much more local and authentic look at Hong Kong's history and origins, a far cry from its hectic streets today!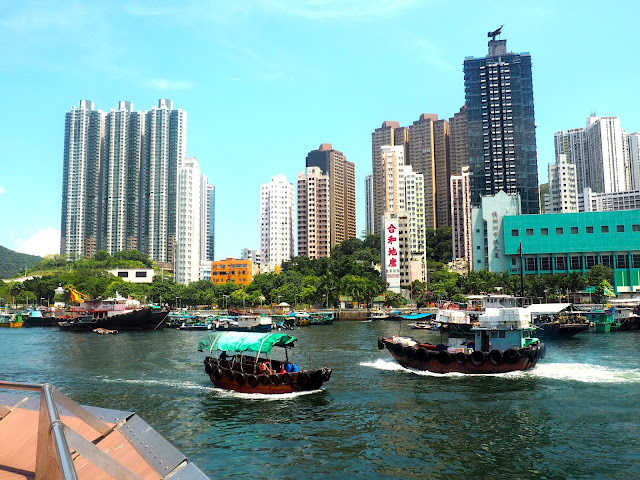 Day Four
After The Peak, the most popular sight in Hong Kong is the Big Buddha, located on Lantau Island. The best way to get up to see it is the Ngong Ping 360 cable car, but since I hate cable cars I've always taken the bus no. 23 on my various visits! My parents took the cable car, and my sister and I met them at the top, at Ngong Ping village, a collection of shops and restaurants mainly catering to the tourists visiting. There are some 3D films about Lantau and Buddhism available, though I've never seen them myself, and occasionally there may some other special event taking place – the 'Lantau Drumming Spectacular' has been performed three times a day for most of the summer. Beyond the village, there is of course the Big Buddha itself, with the large staircase up the hillside if you want a close up view, as well as the opportunity to see the other statues around the centrepiece, and the small museum inside the statue, which requires an entrance fee. On a clear day, there are views around the island visible too.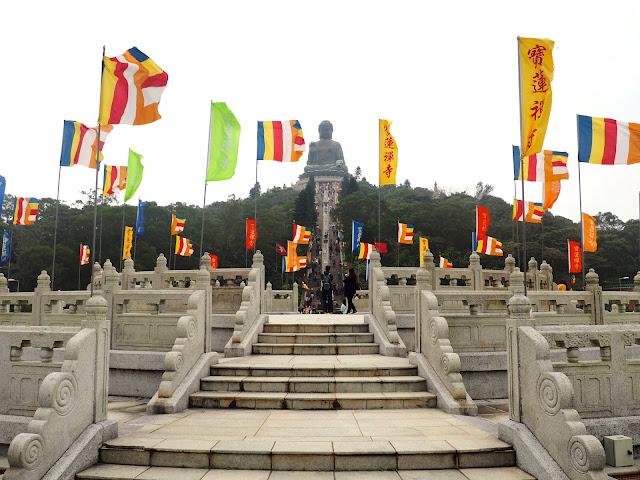 As well as the Big Buddha, Po Lin Monastery, the large building nearby, is also well worth a visit. Outside, you'll pass some of the largest incense sticks I've ever seen; I think they burn for months! There's a vegetarian restaurant inside, though I've never sampled it myself, but it's a popular lunch choice for many visitors. The first worship hall in the centre of the courtyard is fairly similar to other Buddhist temples around Hong Kong, but the Hall of Ten Thousand Buddhas behind it is truly spectacular. The whole room appears to be made of gold, as thousand of tiny Buddhas line the walls, while five huge ones sit in the centre of the room. Photography isn't allowed now – though it seemed to be ok on my first visit! – but it's highly unlikely you'll ever forget that sight! After visiting all these sights, a popular option is to then take the bus to Tai O village, where you can see the stilt houses in the water, and take a boat trip to try to spot the pink dolphins. We didn't do that on this trip, but it's manageable in a day if you start early enough.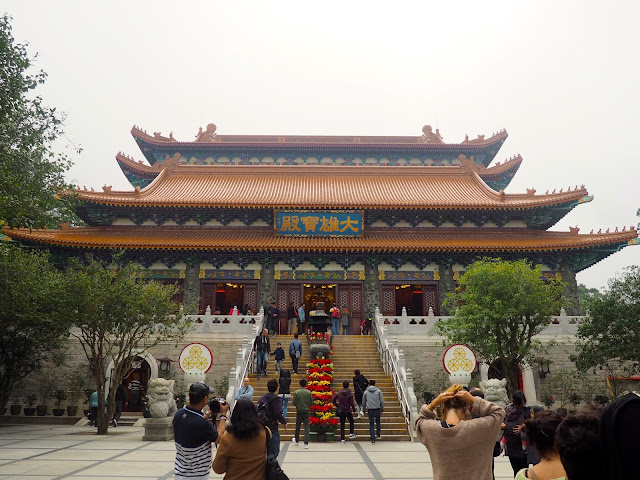 That evening we returned to Tsim Sha Tsui promenade just before 8pm, to watch the 'Symphony of Lights'. Every night, the Hong Kong skyline hosts the world's largest permanent sound and light show, as the Guinness World Records have named it, as the city lights up the night in a 13 minute display set to music. There's commentary as it starts too, in different languages (English, Mandarin or Cantonese) depending on what night of the week it is. You can watch from wither side of the harbour, but I think the view looking towards Central is better. Not every building takes part, so it isn't the most spectacular show ever, but it's impressive enough to see that iconic skyline lit up at night! Then we took a taxi over to the ICC, and whizzed up to its top floor, the 118th floor, almost 490m above ground level, where you can visit Ozone, the highest bar in the world. Drinks are not cheap – they aren't anywhere in Hong Kong, and are certainly pricier in such a special location! – but if you can squeeze in one, then it's an experience to try! You might have to battle it out for a window seat, as you can't reserve one, but if you get it you can sip on a Hong Kong themed signature cocktail, while looking down over the harbour, with both Kowloon and the Island visible, and boast that you visited the highest bar in the world!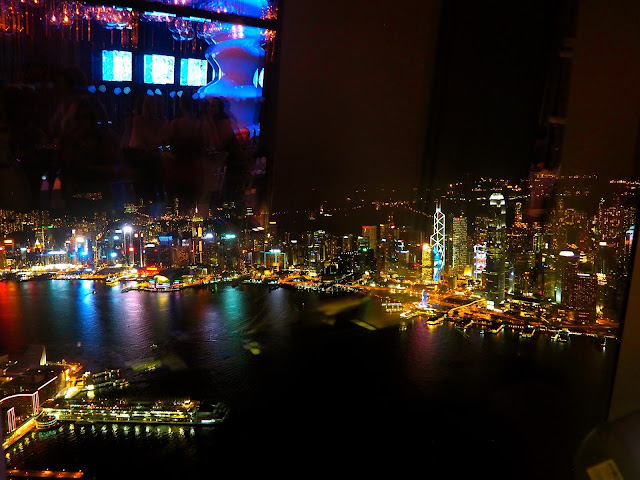 Day Five
By this point, we had covered most of Hong Kong's most famous 'must-do' sights, so there are various options for the last day in the city. We also had a flight to catch that night, so didn't have the entire day. In the end, we decided to explore one of the Outlying Islands, to see a part of Hong Kong that is less well-known to visitors – most people think of Central first and foremost! We caught the ferry to Cheung Chau, which was one of my favourite locations from the last two years. If you have a whole day, and are up for the exercise, you can walk around the whole island (there are no cars here!), as we did last year on my first visit. With my family, we did a more condensed version, visiting the beach and Pak Tai temple, walking along the harbour front to look at all the boats, and eating lunch in one of the numerous seafood restaurants lining the waterfront. Many areas of Hong Kong are very modern and developed, full of big businesses and brand names, but places like Cheung Chau offer a glimpse of what the city used to look like, many, many years ago, as well as being a much more peaceful location, surrounded by nature and the ocean.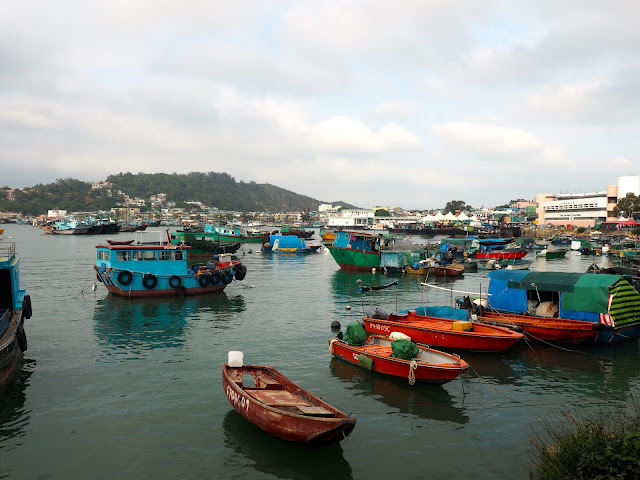 Another option for people visiting Hong Kong for five days could include Lamma Island, another popular island, slightly larger and closer to the city, or a ferry further afield to the neighbouring SAR of Macau for the day. Those interested in culture and religion could visit another temple, Ten Thousand Buddhas being one of the more popular ones. There are the two theme parks to choose from, Ocean Park and Disneyland. Hikers have dozens of routes to choose from, the most popular options being Dragon's Back, Lion Rock, Monkey Mountain and Tai Long Wan. There are numerous beaches to choose from, in the New Territories and on Hong Kong island, as well as the Outlying Islands. If you're around at certain times of year, there are large festivals, including Chinese New Year, Mid Autumn Festival, and Dragon Boat Festival, and the Hong Kong Sevens draws huge crowds every year. And of course, there's no shortage of shopping and dining opportunities. Even after two years, there's plenty of parts of Hong Kong I still haven't seen myself! It almost definitely has something to suit everyone, so if you've got longer to spend in the city, and you've hit the main sights I've talked about here, a quick spot of research is bound to throw up something that will interest you. It's a city that's never left me bored, that's for sure!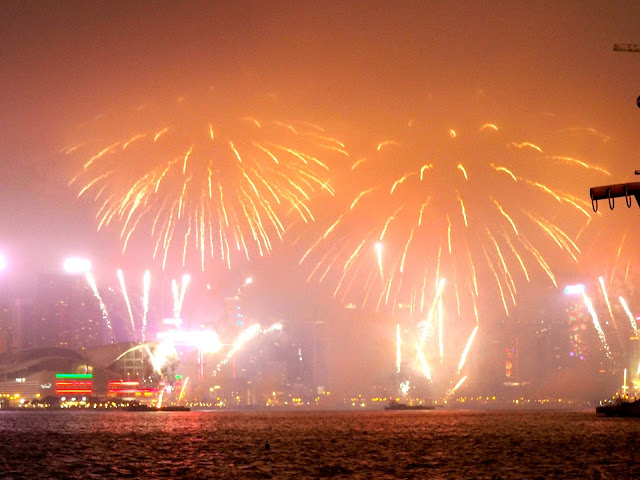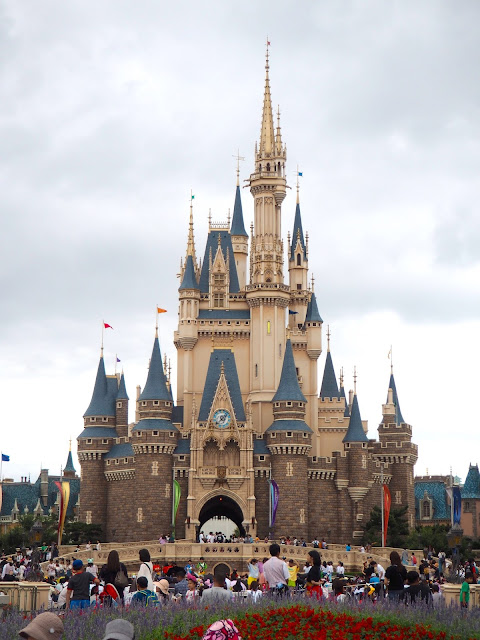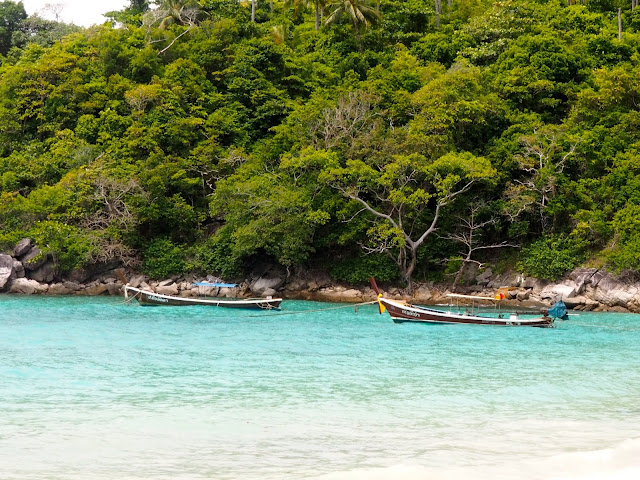 You May Also Like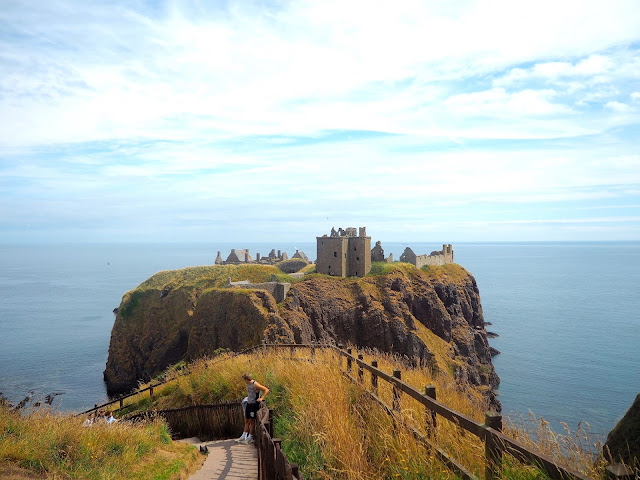 7 August 2018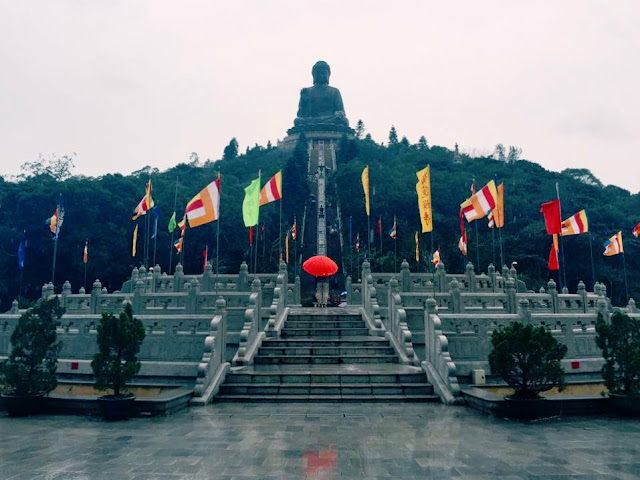 27 January 2016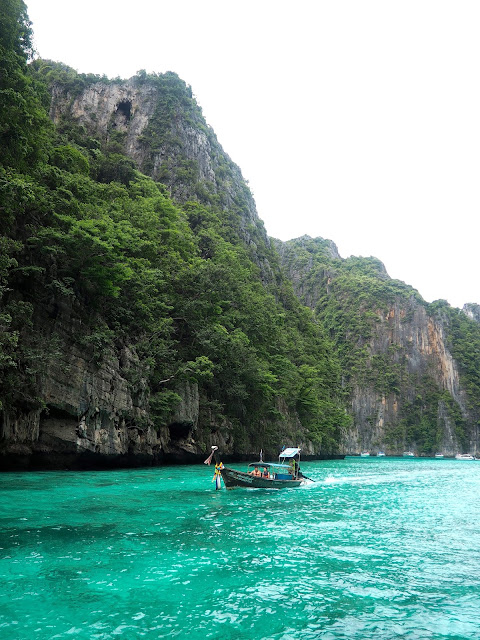 29 August 2017