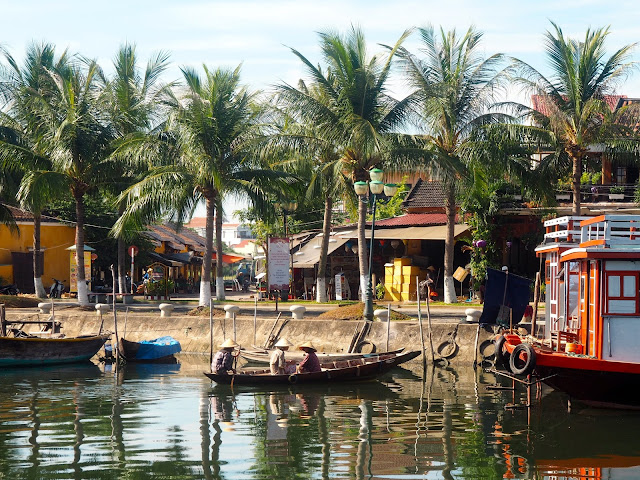 Hoi An | Vietnam Discovery
4 August 2016
Arriving in Hoi An is like stepping back in time. With the old town preserved by UNESCO, it's a pedestrian and cyclist zone, with cheery yellow wooden buildings, adorned with bright flowers and colourful lanterns, with historic buildings of interest on every street, and all set alongside a river full of brightly painted wooden boats, and yet more lanterns. It's even more beautiful at night, when all those lanterns light up the night, bringing a fantastically colourful display to life. There is also an interesting combination of architectural styles, with Vietnamese, French, Chinese and Japanese styles on display, as a result of colonial times, and merchants and immigrants from other parts of Asia. We arrived here early in the morning, after taking the overnight train from Nha Trang, and then a bus for an hour from the station in Da Nang. After dropping our bags at the hotel, we went into a small café to have some breakfast; I've grown very fond of the Vietnamese coffee, especially since it's become somewhat of a necessity on these early start days! It was also quite nice walking to the café so early in the morning, as the town was very quiet, whereas later in the day it's chock full of other tourists and selfie sticks for days.
After breakfast we took a walking tour of the old town, to see some of the historic points of interest. You can buy a ticket as you enter the old town, which grants you entrance to all of these sites. The first one we stopped at was one of the Chinese Assumably Halls, Phuoc Kien. This was quite an interesting experience for me, as it was just like many of the temples I've visited back in Hong Kong, and was even dedicated to the same sea goddess (Tin Hau, in Cantonese) that so many of the Hong Kong temples are built for, given that it's a coastal city. From the incense coils, to the flowers, fruit and statues at the shrine, to the lanterns overhead, to the Chinese characters painted on the walls. It was still rather beautiful though, particularly the archway entrance, where we learned that women enter the right side (as you're looking out from the temple), and men go through the left. Next was another example of Chinese influence on the town, one of the old houses, which I think was called Duc An (there's several of them!). The family living here have done so for generations, and it's currently the 6th-8th generations that are there at present. Parts of the house are their private living quarters, mostly upstairs, but visitors can look around the ground floor, which has old furniture and paintings, and a courtyard open to the sky, with a bonsai garden. It was so interesting for me, to see these familiar Chinese sights in a whole other country. Lastly, we stopped by the Japanese covered bridge, one of the central landmarks in town, but was actually much smaller than I was expecting, as it only crosses a little canal.
Then we all roamed free, spending the afternoon wandering the streets of the old town, passing by other pagodas and Chinese houses, as well as plenty of restaurants and shops to browse. I typically pick up some jewellery when travelling (as well as my customary magnet for each country I visit), and got a couple of pairs of earrings here, including some cute silver teapots. The other big draw in Hoi An are the tailors, as you can get clothes made here quite cheaply. We went into Yaly, the one recommended by our tour leader, where we were plied with dozens of catalogues of designs to choose from, with everything from full on suits, to more casual shirts, dresses, playsuits, and anything else you can think of. Initially I didn't intend to get anything made, but I caved when I saw the leather jackets. My old one was a cheap high street buy, and is quite fitted, so I only wear it on nights out occasionally. I got a new one made, which is a bit roomier and thus more practical, but still looks great and fits perfectly, though I did opt for the fake leather over the real, mainly due to the price difference! During our afternoon wanderings we stopped for some lunch too, and then got ice cream for the wander back to the hotel. We also came across a photography exhibition on the riverside, a collection by a French photographer featuring the women of Vietnam. I loved the photos, particularly the beautiful older ladies featured, who just looked so happy and full of life.
After a few hours of relaxing at the hotel – it had been a long day again after all! – our tour leader took us out for dinner, and we followed her down a narrow alley to a garden restaurant, which served some delicious food and excellent cocktails. Afterwards, she led us to the night market across the river, near our hotel, which also allowed us to wander down the riverside by night, with all the lanterns glowing. Many people were taking boat rides down the river too, or buying floating lanterns to let loose on the water, which made for a very pretty sight. The night market had plenty more lanterns for purchase, and they were very beautiful, but would have been far too difficult for me to carry about as luggage. There was also heaps of jewellery and various other trinkets for sale, and I think Hoi An's markets have been my favourite so far, as these were my sorts of items, rather than the cheap clothes and shoes etc. at some of the others, such as the Saigon markets.
The next morning we awoke early – though not bright in my case, as I will never be a morning person! – and jumped aboard bicycles to take a tour around the countryside. I was quite nervous about this at first, since I've never been a confident cyclist, and the first ten minutes or so were particularly terrifying as we had to cycle through town, on busy streets full of cars and motorbikes coming from every direction, and with no clue who had right of way at any time! I was glad I stuck with it though, as once we got out to the country, the roads were quieter and easier, and we got to see many things that I would have missed out on otherwise. We cycled through the rice paddy fields, and through small villages, where we would exchange greetings with the locals. The highlight though was being invited into the house and garden of an elderly married couple, who were actually featured in the photography display by the river, and had been married for 70 years now, and were 92 and 87 years old. They took us out to their vegetable garden, which they still tend to every day, and showed us the plants and how they water them, and let us take pictures with them. Although they spoke no English, it was wonderful to be able to interact with them, and they were so friendly and welcoming, and were clearly still very much in love, holding each other's hands most of the time.
That afternoon, after grabbing a bite to eat in the restaurant next door, I returned to the tailor's for my fitting for my jacket. They are obviously used to making items quickly for tourists passing through, but it was still impressive to have a finished article in just a day (not that I have any prior experience with tailors to compare it too). Some of the others were going to need a second fitting, as their items still needed alterations, but I was delighted that mine fit perfectly first time round, although there is a lot of leeway with a jacket, since I'll be wearing layers underneath and therefore it doesn't have to fit as precisely as say, a shirt or trousers. They even send it to the hotel for you! Then we headed to a nearby restaurant where several of us had signed up for a cooking class, another highly popular activity in Hoi An, and there were enough in the group that we made up the whole class. First they took us down to the central market, to see some of the ingredients for sale that we would be working with, particularly the vegetables and herbs, some of which are common in Asian cooking, but may be less familiar to Westerners like ourselves. Back at the restaurant, we donned our aprons and chef hats and got to work, cooking a five course meal between us, which would later be our dinner. The work was shared out, so we didn't all get to try every part of it, but we saw it all, and the chef emailed us the recipes. I'm not sure how confident I'd be in making it all again, but maybe I'll give some of the dishes a shot one day. Our menu was made up of beef spring rolls, banana blossom salad, chicken pho, Bun Cha Hanoi (BBQ pork burgers), and mango sticky rice for dessert. It all turned out pretty well, though we struggled to finish it all, and they even had happy hour priced drinks to accompany the meal. I think the dessert was definitely my favourite! We were so full afterwards though that we wanted nothing more than to go home and succumb to our food comas for the evening.
Our third and final day in Hoi An was another early start, as we took a trip out to see the My Son Temples, going early to beat the crowds, which was a wise choice, though I was still in zombie-mode for the first hour or two. The temples are about an hour's drive from Hoi An, and they are a Hindu site, dating back to even earlier than Cambodia's Angkor temples. Our guide was extremely knowledgable, telling us plenty of information about the ceremonies and uses of these temples, as well as the more recent history of the Vietnam war, which resulted in bombs destroying some of the site. You can see craters where they landed, parts of the temples which have since been restored, and bullet holes peppering the walls of some of them, with a few bullets still lodged in there. What made him even more fascinating was that he lived through the war, and fought in it himself, and told us many stories about his own life. He had experienced so much, and so much of it must have been traumatic and painful, and yet he was so happy and optimistic about his life now, and so grateful to be where he is, still working as a tour guide at the age of seventy! The temples themselves were interesting, but hardly compared to Angkor Wat, but his stories made the trip so worthwhile. I preferred our second stop, the Marble Mountain, where we took the elevator all the way up to the top, to explore a complex of pagodas and caves, full of beautifully ornate marble carvings. The pagodas were the easiest to see first, and many were so intricately detailed that they instantly became some of the more memorable ones I've seen on this trip. More fascinating though were the caves, inside of which were more shrines and Buddha statues, and it was amazing to discover what was hidden away atop this mountain. We finished by climbing up some steep steps to the top of a tower to admire the views over Hoi An, the river, and the other small mountains nearby; we could also see the ocean in the opposite direction when we first arrived up the elevator.
We arrived back in Hoi An in the early afternoon, just in time for me to go meet a friend from Hong Kong who was passing through, as she's travelling through Vietnam from north to south, and this was where we happened to cross paths. As I'd seen plenty of the old town already, I jumped in a taxi to her hostel, and from there we walked just a few minutes down to the beach (walking from my hotel near the old town was way too far and would have taken about an hour!). Unusually, large sections of the beach had massive sandbags separating the bulk of the beach from the water, which we think is protection for when typhoons hit. We climbed down them though, and chose a spot on the water's edge, where we passed a peaceful few hours paddling in the waves, which were bright and clear, and full of tiny fish (much to my friend's displeasure, as she doesn't like them touching her), and then lazing in the sunshine. I took her through the old town later on, and she went to order some tailored items for herself, settling on a jumpsuit, while I popped back to my hotel to shower and change, before we had dinner. We ended up eating at the same riverfront place I'd had ice cream in on the first day, and got a couple of local dishes to share, one of chicken fried rice, and the other some sort of shrimp dumplings, with a bottle of wine to wash it down. I hadn't really been out drinking much on this trip, other than a few cocktails or beers with most of my evening meals, but she loves a good party, and we'd had many a fun night together back in Hong Kong, so I figured this was the night to do it. She's backpacking solo, and staying in hostels, so we went to another hostel, one where some of the other backpackers she'd met were staying, and had a lot of fun drinking and chatting there for the evening, before saying our final farewells, as neither of us is staying in Hong Kong.
Hoi An has possibly been my favourite stop so far (Halong Bay is still to come though, which is the one I've been most excited about), as it's so picturesque and pretty, with the preserved architecture and beautiful lantern displays. It was pretty touristy in the old town, and the rest of the city isn't nearly as interesting to walk around, but overall it was a good few days spent there, and nice to see somewhere a bit different to the cities we've been through so far.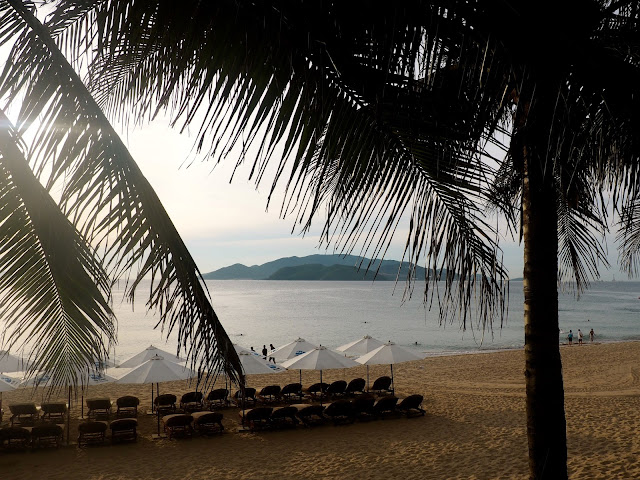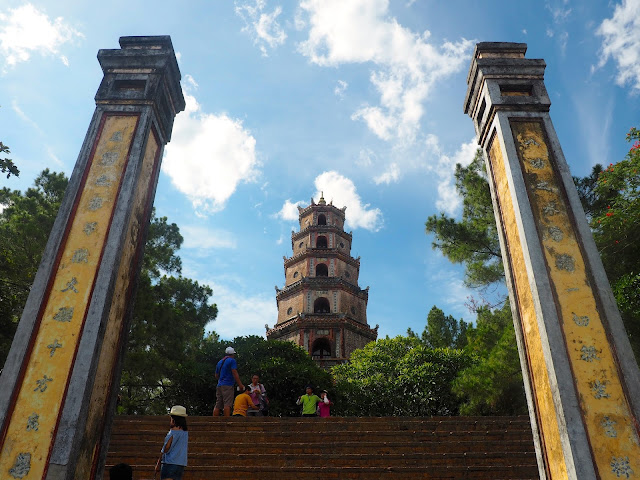 You May Also Like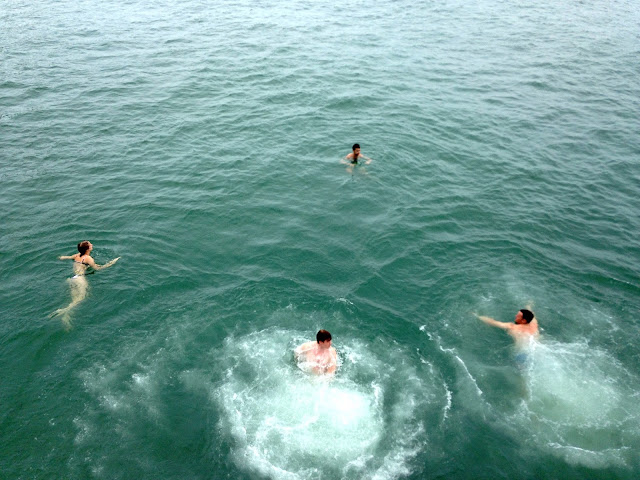 18 May 2016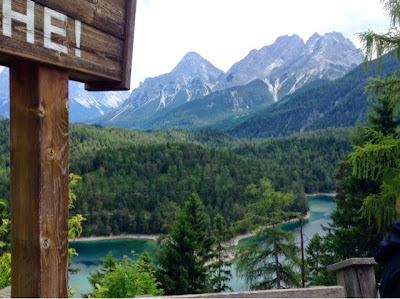 17 June 2014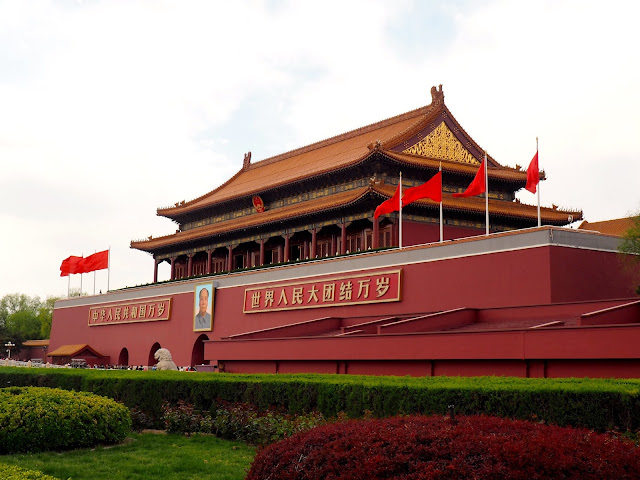 20 April 2017