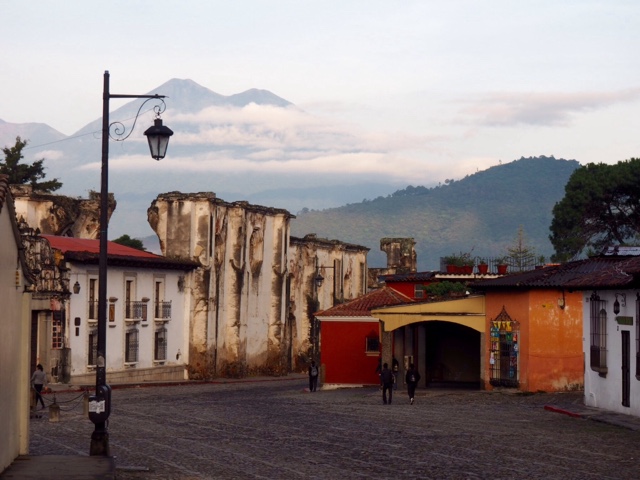 Antigua | Central American Adventure
8 June 2015
Well we actually got to see Antigua this time around, no road accidents to hold us up this time! Unfortunately, as soon as we arrived, around lunch time, it decided to pour down with rain! Antigua is a beautiful, colonial town, coloured houses and cobbled streets, all carefully preserved that way (McDonald's aren't even allowed their golden arches on their exterior), but it's not very appealing to walk around it in the rain! There were streams running down the middle of roads, so we took refuge by having lunch. It was a place called Saberico, which already looked cute from the front, but had a hidden garden in the back, where we ate under a sort of awning.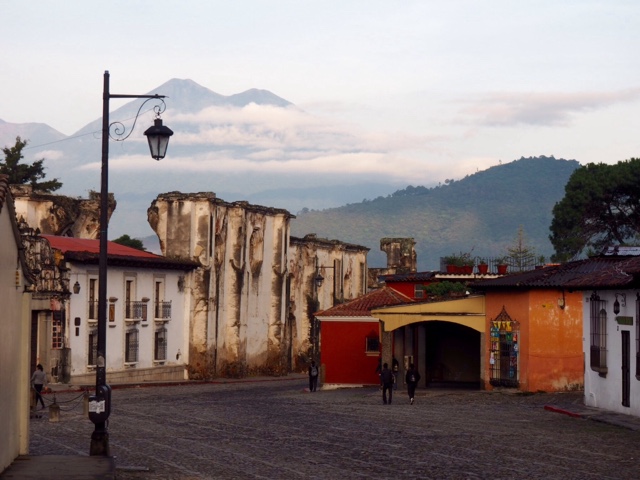 Later, we went to Choco Museo for a class in chocolate making. It was really interesting, as they taught us all about how the Mayans originally used cacao beans, and their tools for making their version of chocolate. They made a drink from it, which the Spanish adapted into their own recipe. Chocolate for eating came much later. Then we got to try it ourselves, shelling the beans and making cacao tea from the husks. Grinding the beans into paste using a mortar and pestle was a bit more challenging, but then we used them to make the Mayan and Spanish drinks. Finally, we got bowls of melted chocolate to make our own molds, with different flavours. The shop kept them to set, and we picked them up later. We had dinner that night at Monoloco, which served us some of the biggest nachos and burritos I've ever seen!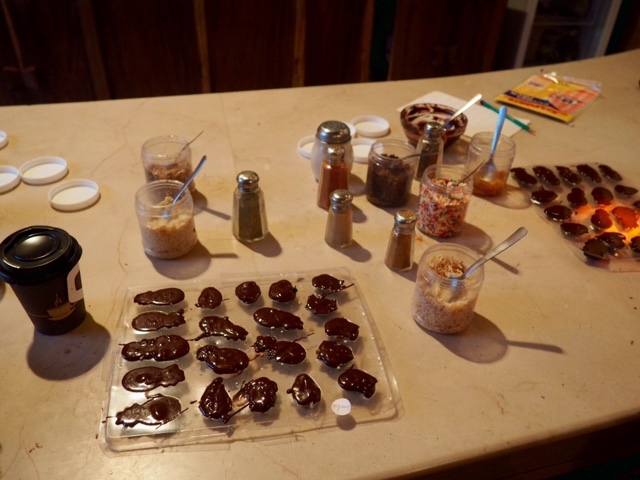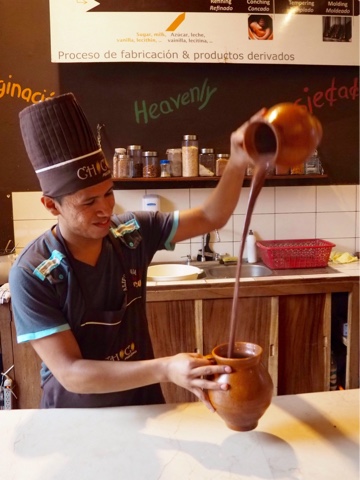 The next morning was an early start, as we were being picked up at 6am to go hike a volcano! Pacaya volcano is about an hour drive out of Antigua, and the climb isn't too steep or challenging, but takes around an hour and a half to reach the top. There's a couple of lookout points, but mostly it's following a path through jungle. Eventually, we emerged at a point overlooking the crater full of lava cooling from the most recent eruption, last year. We couldn't see too much due to cloud cover, but the lava was still pretty exciting. It's cool enough to pick up pieces, which are still warm, and we actually walked through it, to visit the lava shop, where they sell jewellery containing lava (so of course I bought a bracelet, also made from coconut shell). Then we got to roast marshmallows by holding them inside cavities in the lava where it was still pretty hot. We climbed one last stretch of path, for another view looking down to the crater, before heading back down the mountainside, a much quicker journey than the ascent.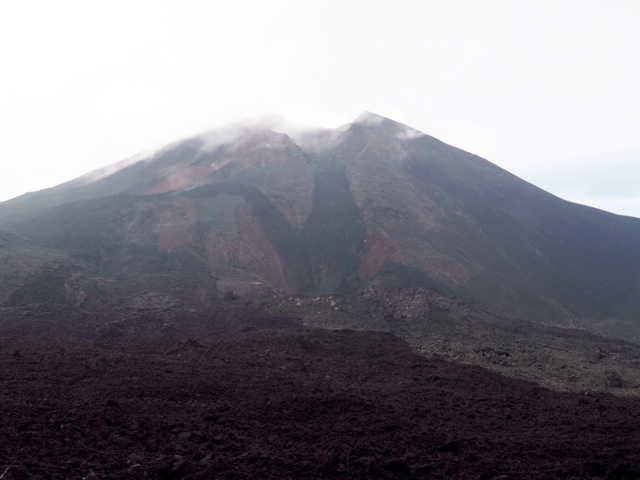 I had no activities booked for the afternoon, so I got a bit of time to actually explore Antigua, and it had even stopped raining this time! The town is laid out like a grid, so it was pretty easy to just wander, using the central square to navigate around. I started in that park, where a small band were performing, and a girl even got up to dance along to them. The streets are full of vendors, mostly selling colourful fabrics, and more of the sorts of things we'd seen at the markets near Lake Atitlán. A few streets are pedestrianised, making them even busier and lively, and as it was Sunday there were some market stalls set up around town too, including the indoor artisans market, which was another blaze of colourful rugs, bags, jewellery and souvenirs. Antigua has several churches and ruins, so it was easy to stumble across a few without having to plan out visiting them, and I'm pretty sure I found the main one, as there were a lot of people around for mass presumably.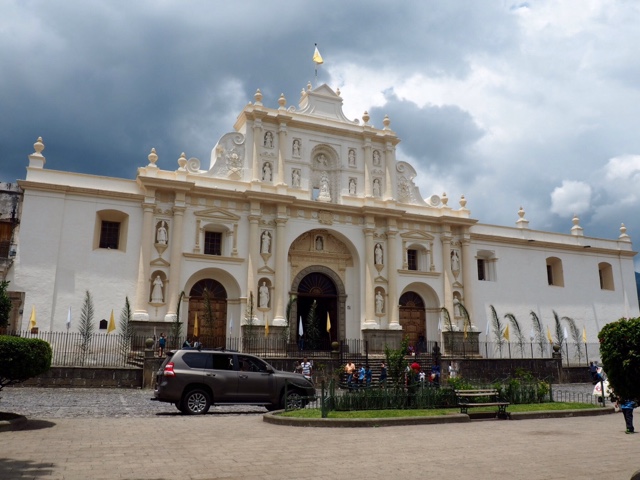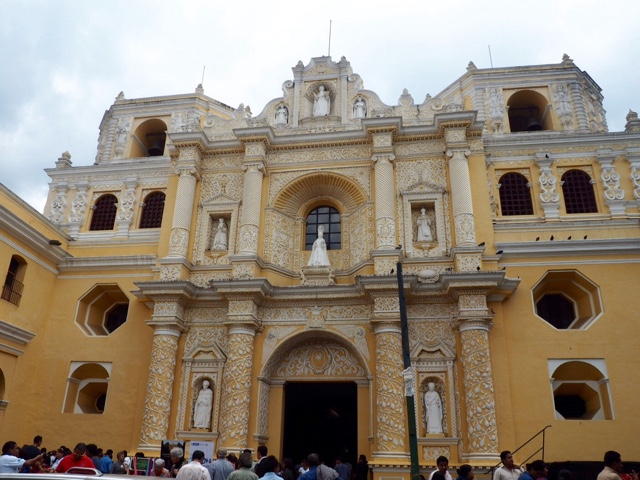 I spent some time relaxing in the hotel that afternoon (El Carmen), and catching up on Internet related things. It was nice, because after being on the road for over two weeks, it was starting to catch up on me and I've been feeling more and more tired each day. We had another welcome meeting that evening, as this trip is made of two smaller ones, so some people left after the first half and others joined, making our number twelve now. We went out to Rainbow Cafe for a welcome / farewell meal afterwards. The next morning was to be an early start, so several people headed home early, but a few of us stayed out for drinks, to enjoy our last night with those leaving.
You May Also Like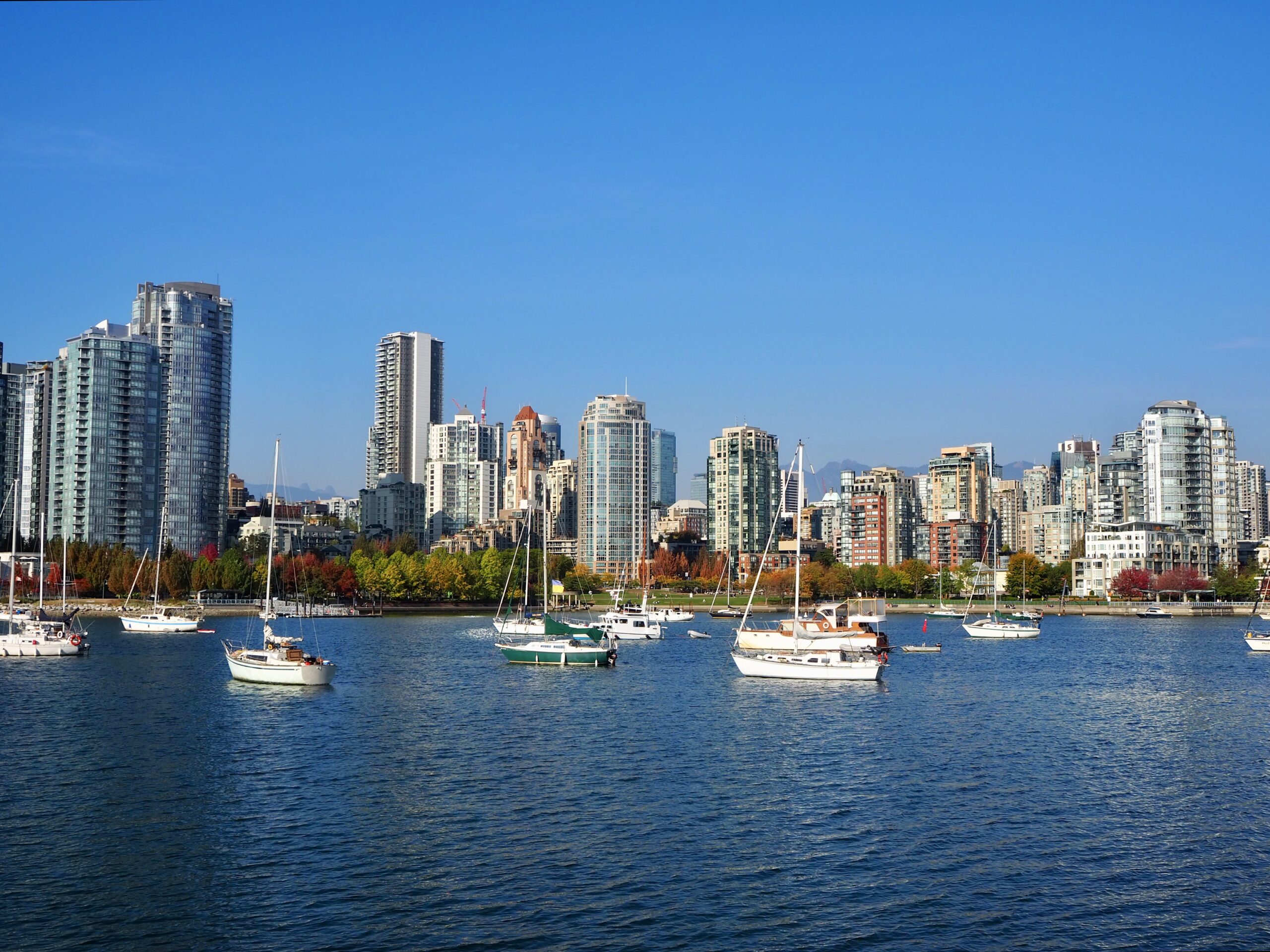 21 October 2022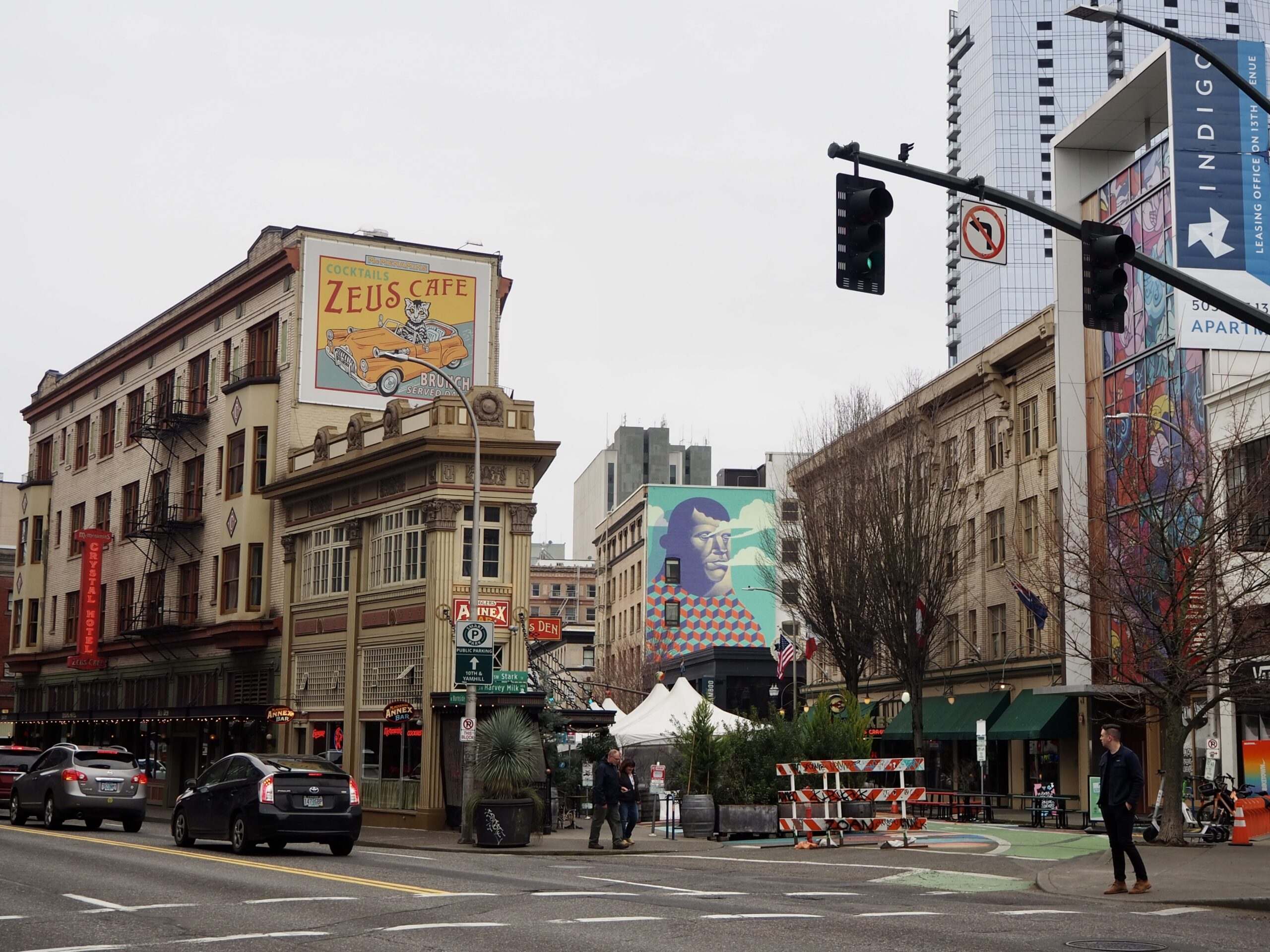 27 February 2023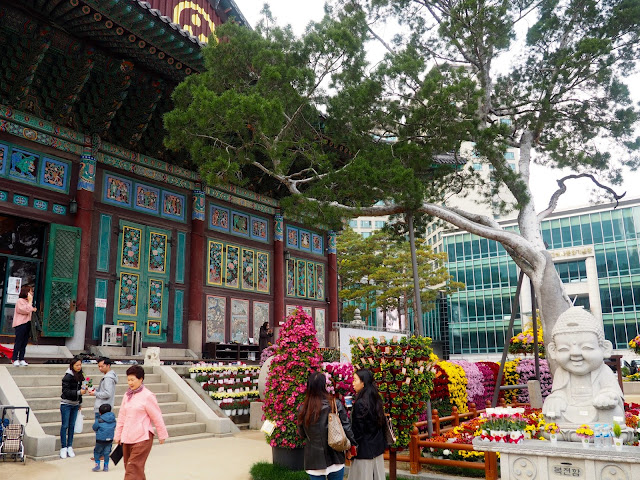 13 November 2016