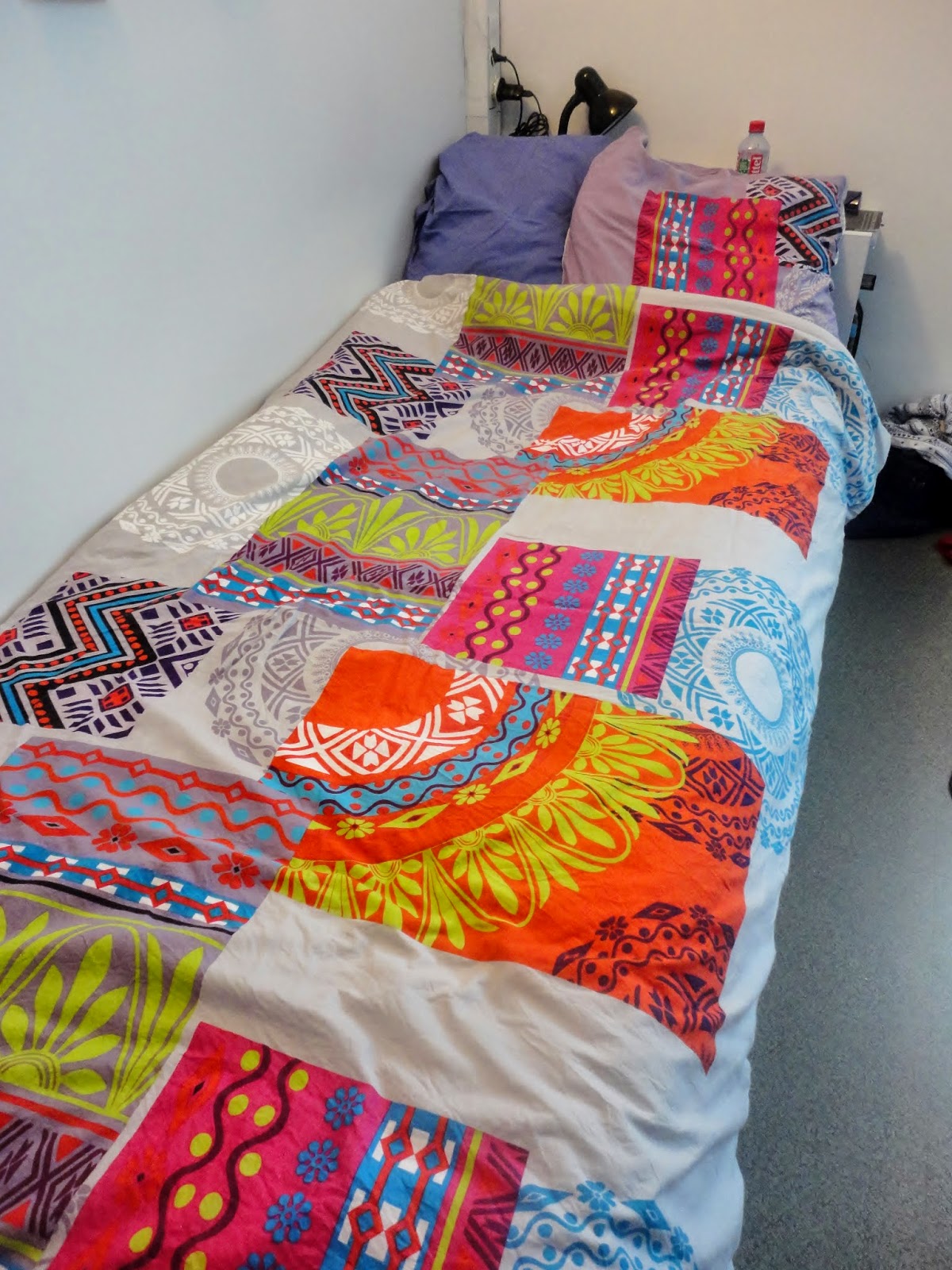 Room Tour – Student Halls in France
5 April 2014
I view decorating a room the same way I view fashion, or any other art form really. These are perhaps not conventional art forms, but they are forms of self-expression. Ways of showing of who you are and what you like to everyone else. In my first year of university I lived in student halls, and I'm doing the same again currently, while on my year abroad. Student halls will be a bit different everywhere – this year I have a studio flat, with its own bathroom and kitchen area – but overall, most of them are pretty dull. Boxy little rooms with no personality to them. Which is good in some way, as it leaves you free to add your own, so here's a tour of how I decorated mine this year.
First of all, every room is going to need bed covers, and they can make a big difference straight away. I'm a big fan of colour and I couldn't resist the designs on this set. In the past, I've used covers as a starting point for a colour scheme for the rest of the room, but I didn't really have one this year, so I just went a bit colour-mad.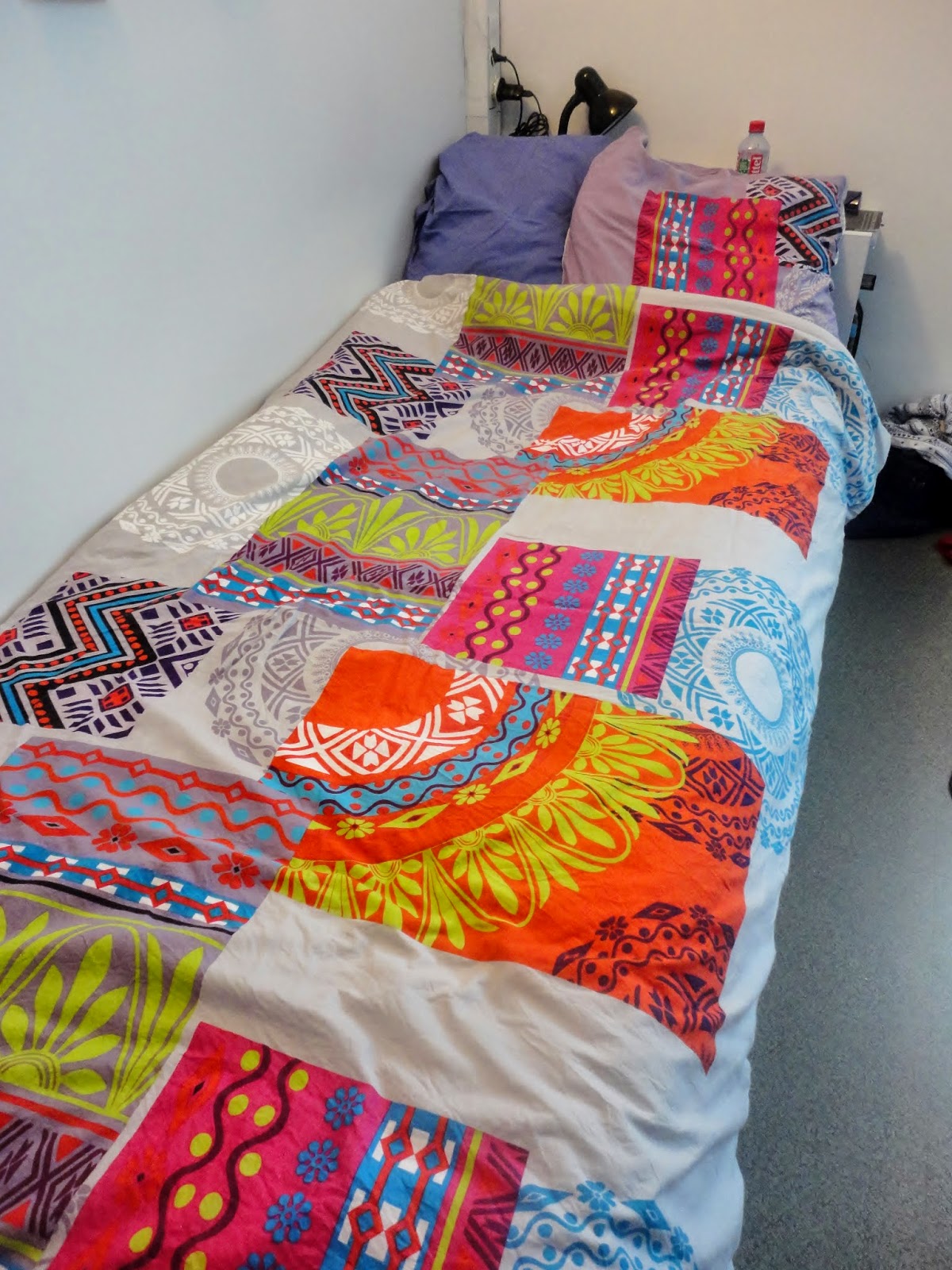 My window has blinds on it, but no curtains. Some people may be fine with this, but I'm not used to it, and felt it left the window looking very bare. I'm not allowed to go drilling holes in the walls or anything, so I had to get a little inventive. I bought these big pieces of sheer blue material and managed to hook them on and fix them with rubber bands. The sheer material is great, as I don't have any ties (here I've wrapped one side around the blind roller) but they still let in plenty of light.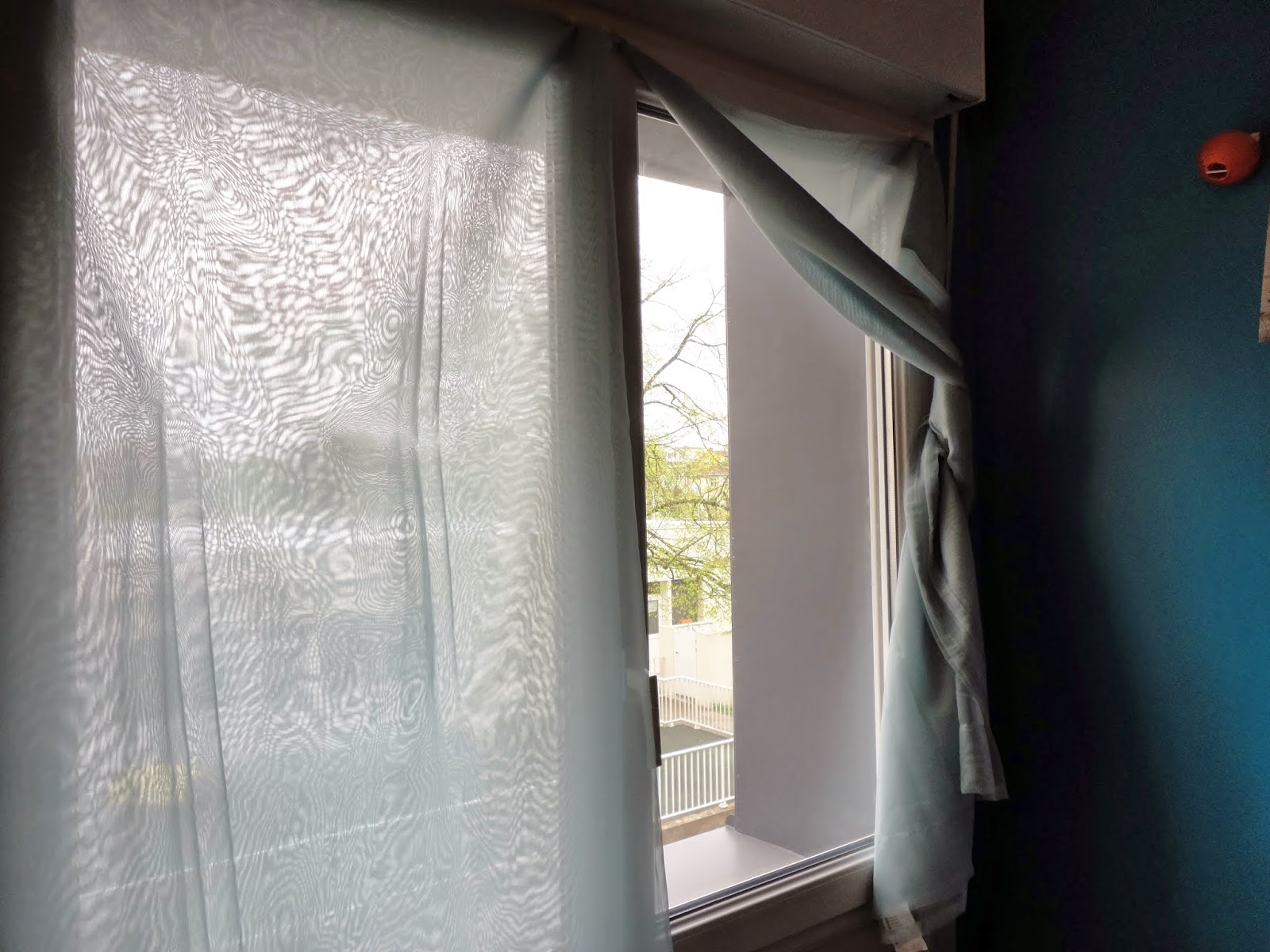 Pictures are obviously key for decorating the walls. Student halls usually have rules as to what is allowed – in first year I was limited to cork boards – and luckily I can blue-tack stuff up, just no pins or nails. The main feature on this wall is all my photos of family, friends and various other memories – I hate only having photos in digital format, so I regularly get them printed from online companies for albums and things like this. I also wrote out lyrics I like and stuck them up in the gaps. I have a lot of posters back home, but was unable to bring them all over here. I packed the smaller ones flat in a case though, most of which are either landscapes or bands. Posters are an easy way of decorating, and you can get just about anything you want on them.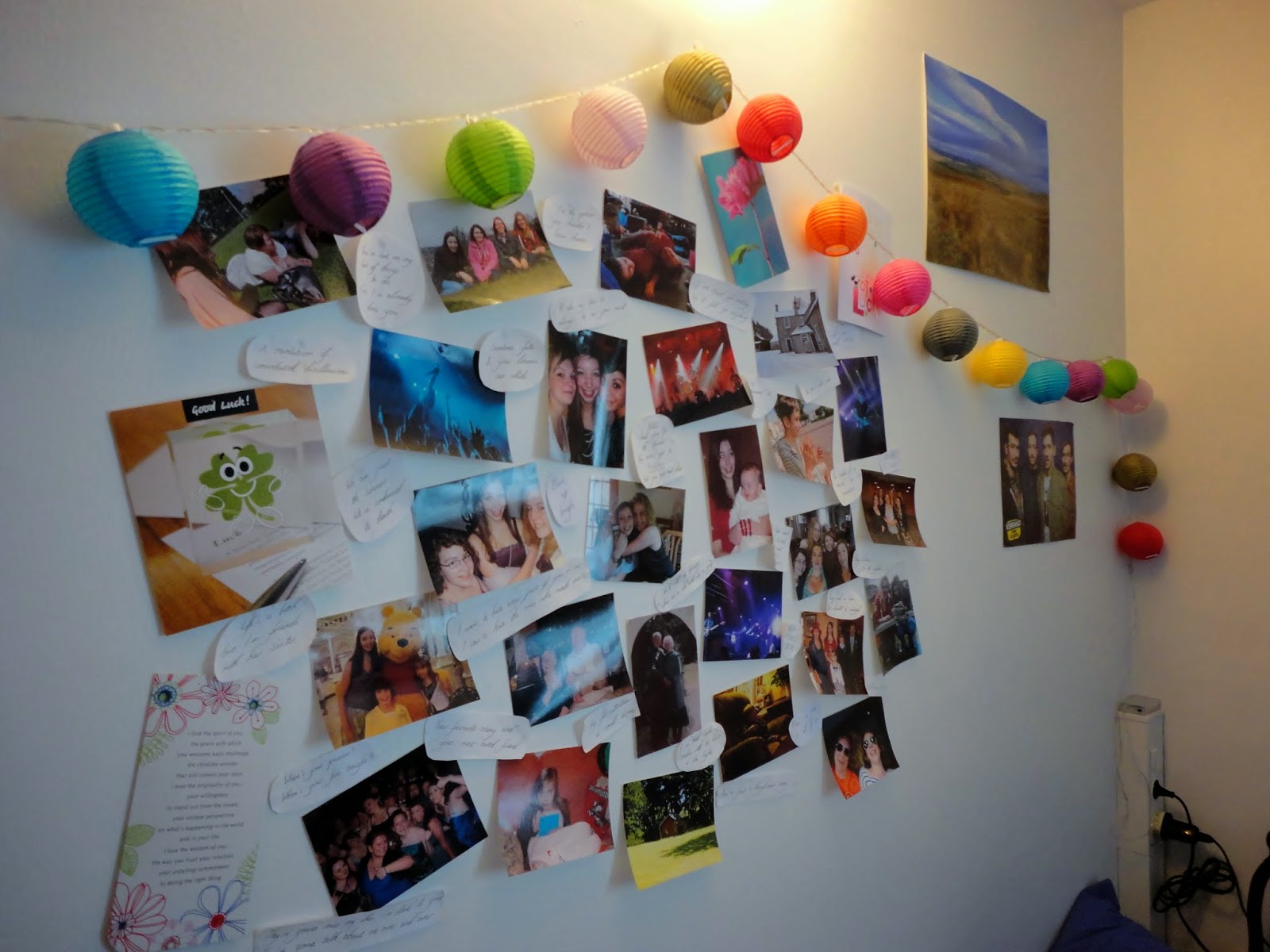 What student room would be complete without fairy lights? My old set broke last year, so I decided to buy some new ones out here (haven't figured out how to get them home yet). Sadly, the French seem to be less fond of them than us, so it took me a while to find any, but I ended up getting these online. I love the lantern design, as they look pretty when switched off as well as on, and of course, there's plenty of colour in them!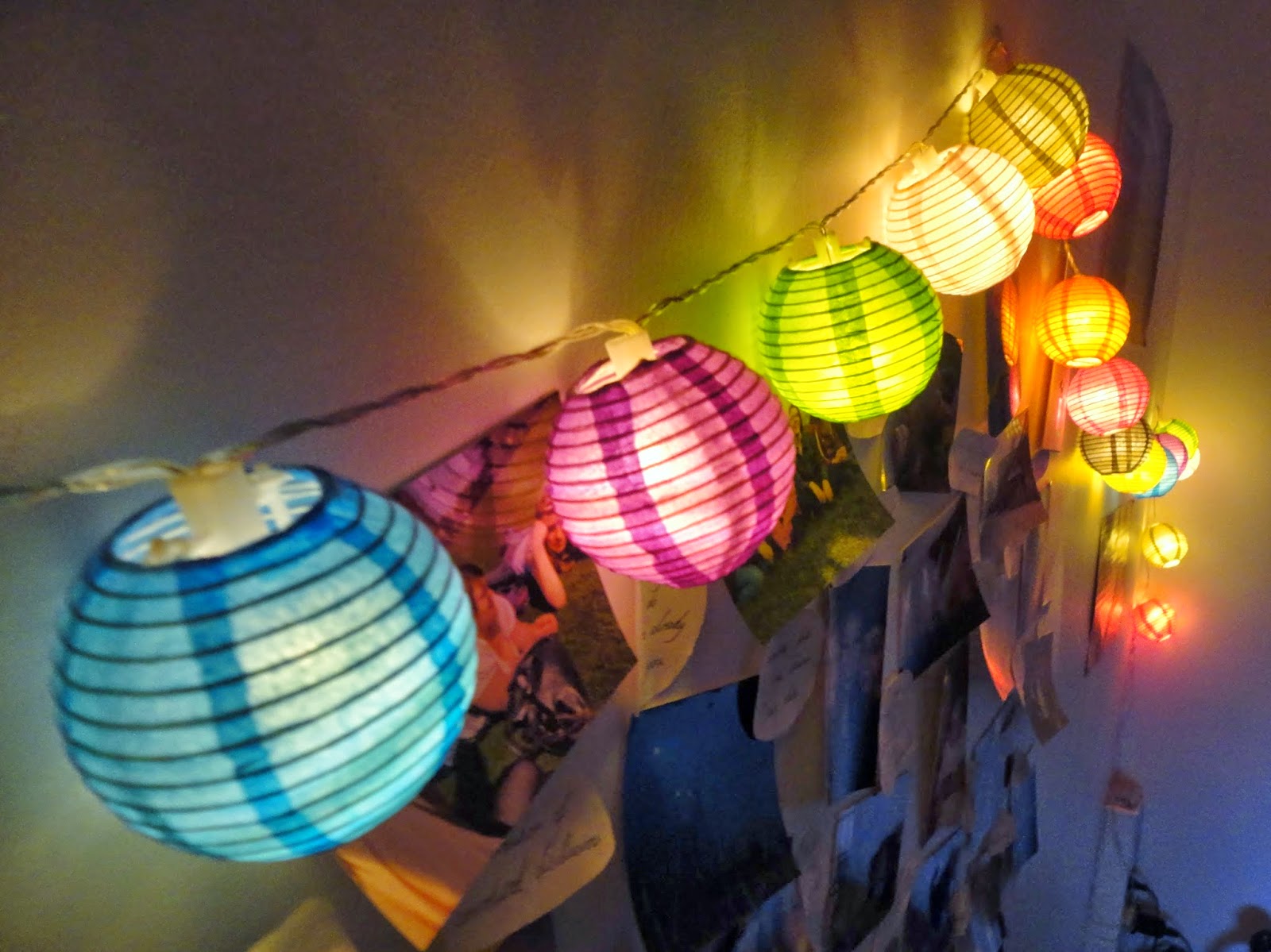 Because I couldn't bring my larger posters with me, I knew I'd have more wall space to fill. For this one, I brought over a stack of leaflets I collected while at the Edinburgh Fringe Festival last summer. People do nothing but shove these in your face for the whole of August, and while some aren't that exciting, many often have great artwork on them, and are completely free. I thought this was an interesting way of decorating, and while I like all my posters back home, it makes for a bit of a change.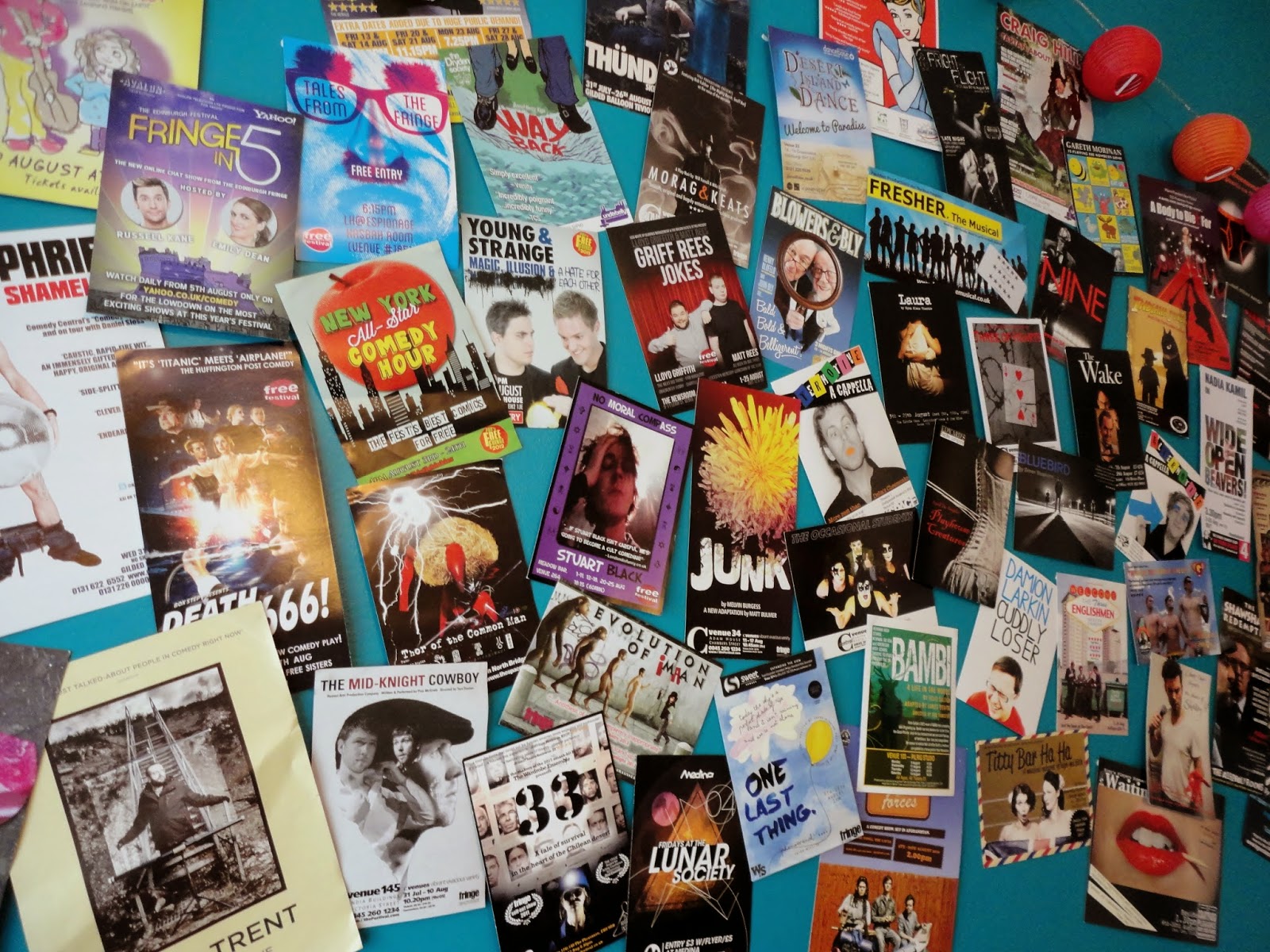 Now, I know we're living in a digital age, where everything is on computers or phones, but I'm a bit of a nostalgic. I've always had shelves full of books and made all my class notes by hand to store in folders, and this year was no different. While it's not really "decorating", it does show off a bit of personality. And a calendar like this adds some more imagery to the room, and changing it each month mean you won't get bored of all the same stuff all the time.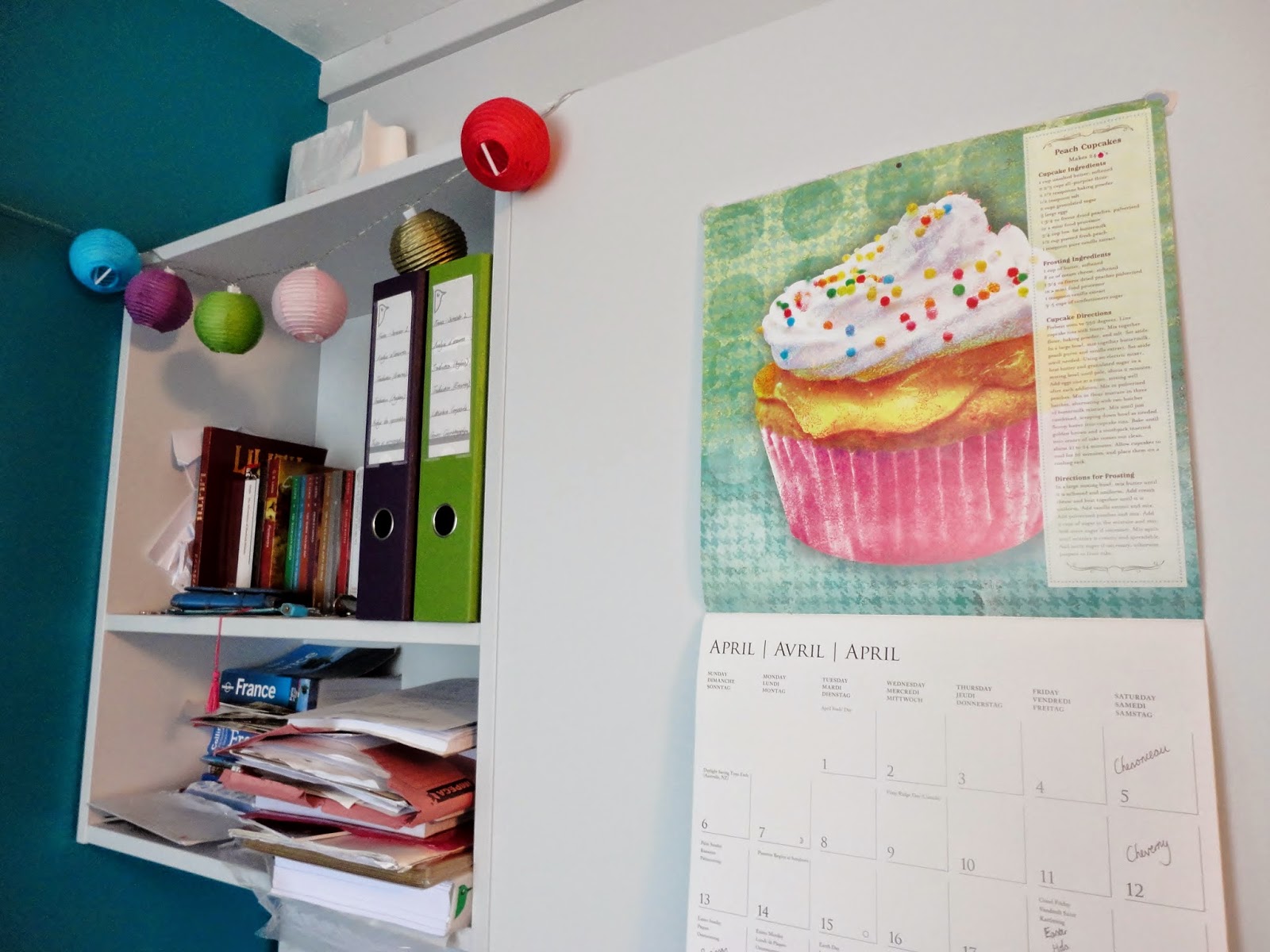 I was glad that I have plenty of shelves this year, as I can fill them with things that are pretty or interesting, rather than just cupboard doors. These ones hold my make-up, jewellery, DVDs, notebooks and various other bits and pieces. The wardrobe door was also too plain for my liking, but having run out of pictures to put up, I've been gradually filling it up with train tickets. I've been travelling all over France, so it didn't take long to look full. I've also got a typical student collection of bottle corks growing up there.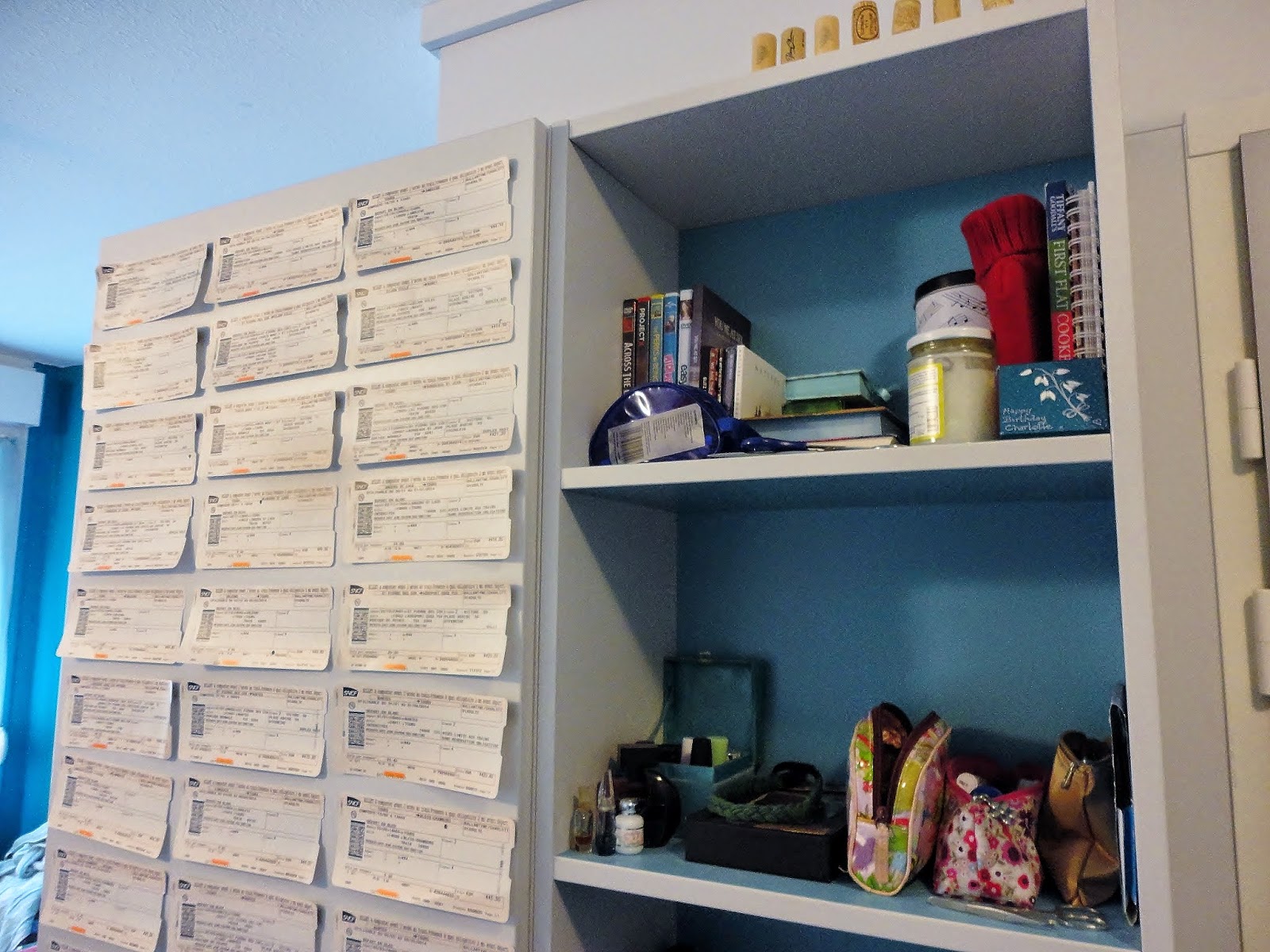 The hook is coming loose from the wall, and can't actually hold up any coats. I was just going to ignore it, but then I happened upon this mobile one day. I didn't even think of hanging it here when I was buying it, that idea only came once I got it back here. I particularly like the musical note design, and the paper feels kind of old and vintage-like. Behind it, there's a few more (signed!) band posters.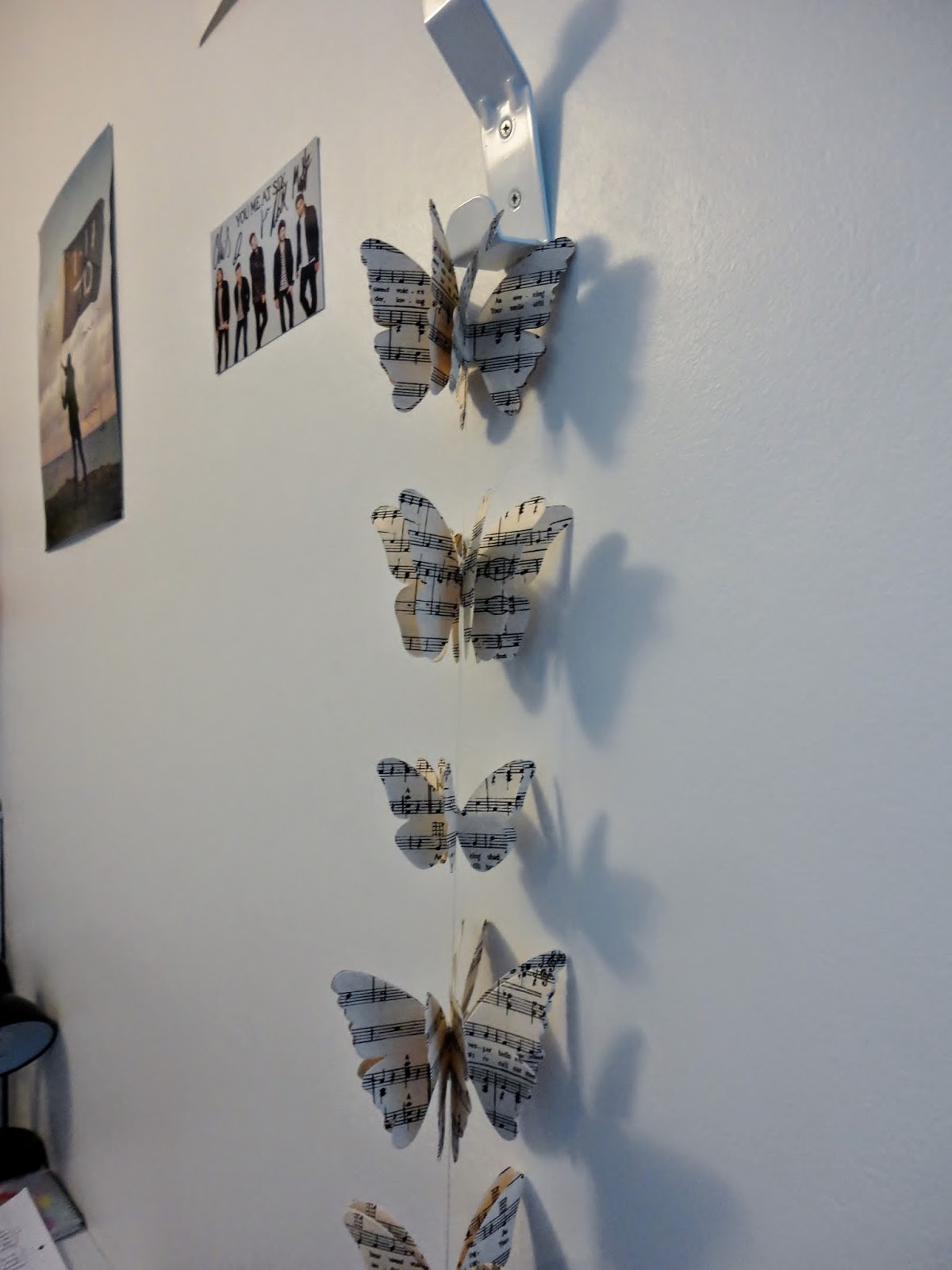 Finally, there's my little kitchenette area. It's hard to add much personality here, as it has to be more practical then anything else. However, I did choose utensils and thing like these storage boxes with bright colours where possible, to keep things fun. I'm also grateful that the designers of this room thought to put in a little colour themselves, with the blue inside the shelves.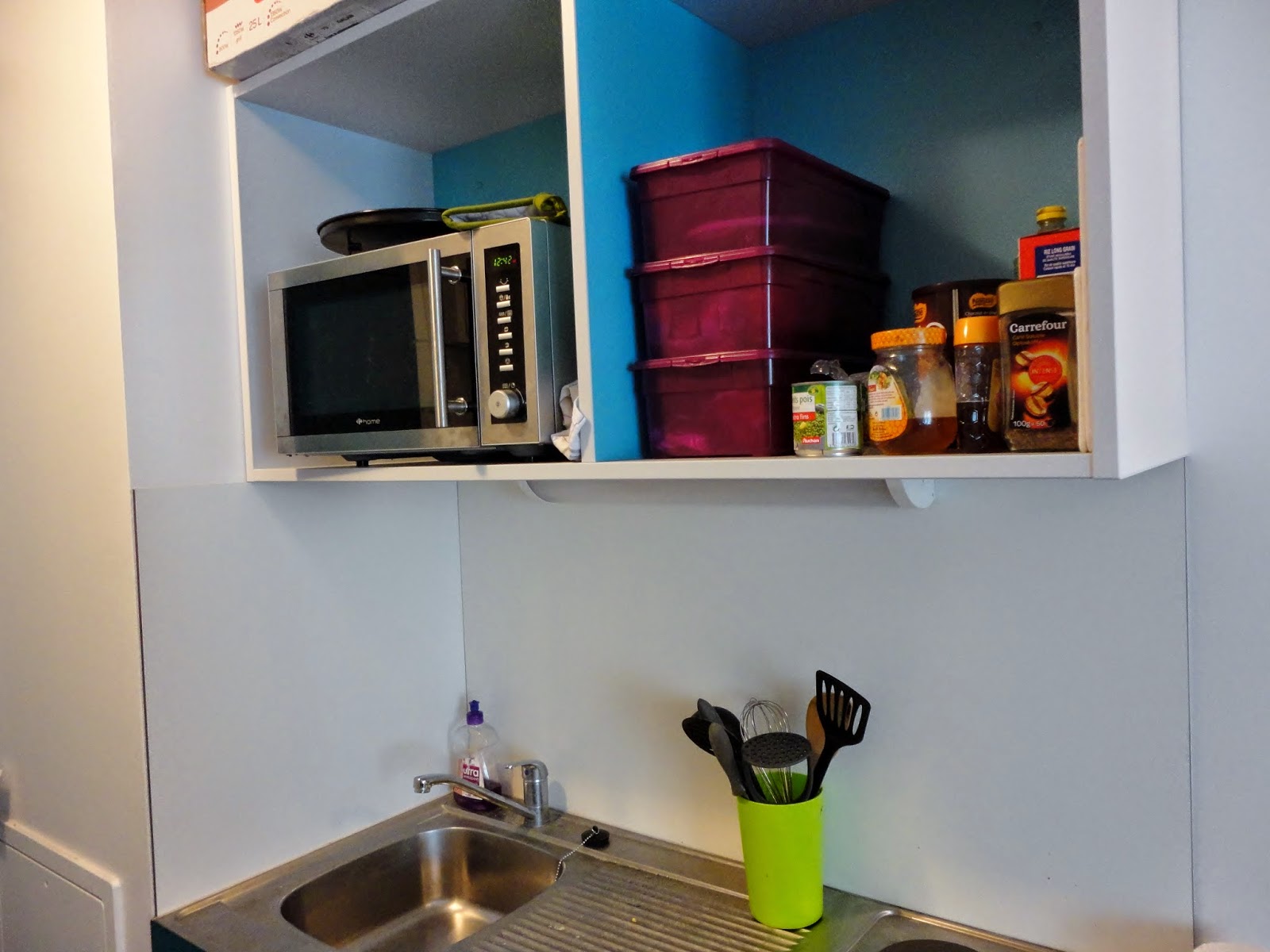 And that's about it! I have a bathroom too, as mentioned, but it's minuscule and can't really be decorated. I'm pretty pleased with how my room turned out, and I always feel more at home once I've added some personality to it. And hopefully this will provide some ideas for anyone decorating a room, particularly when in student halls.
You May Also Like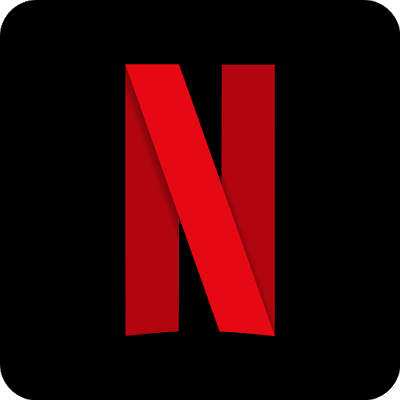 1 October 2019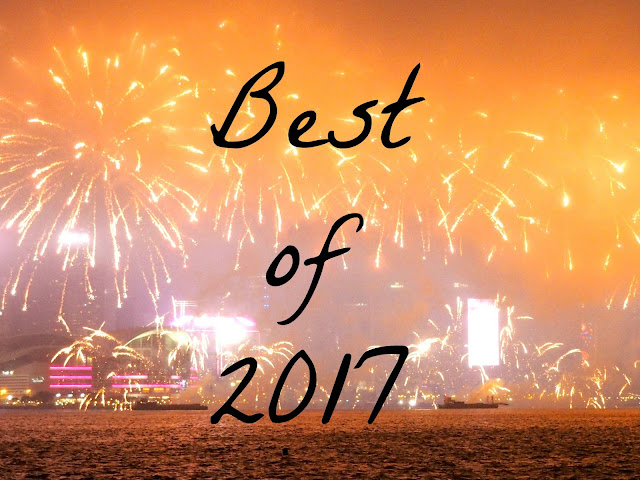 29 December 2017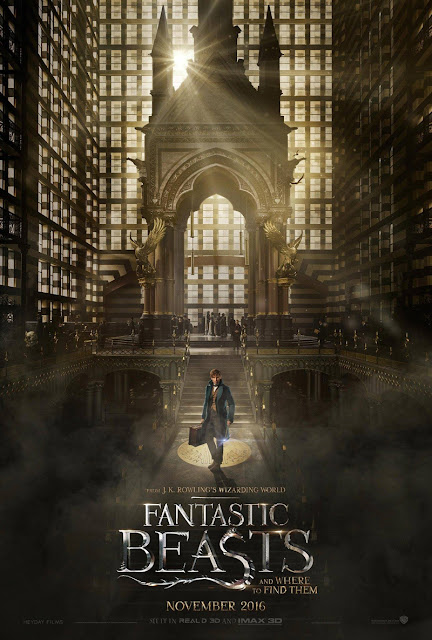 19 November 2016