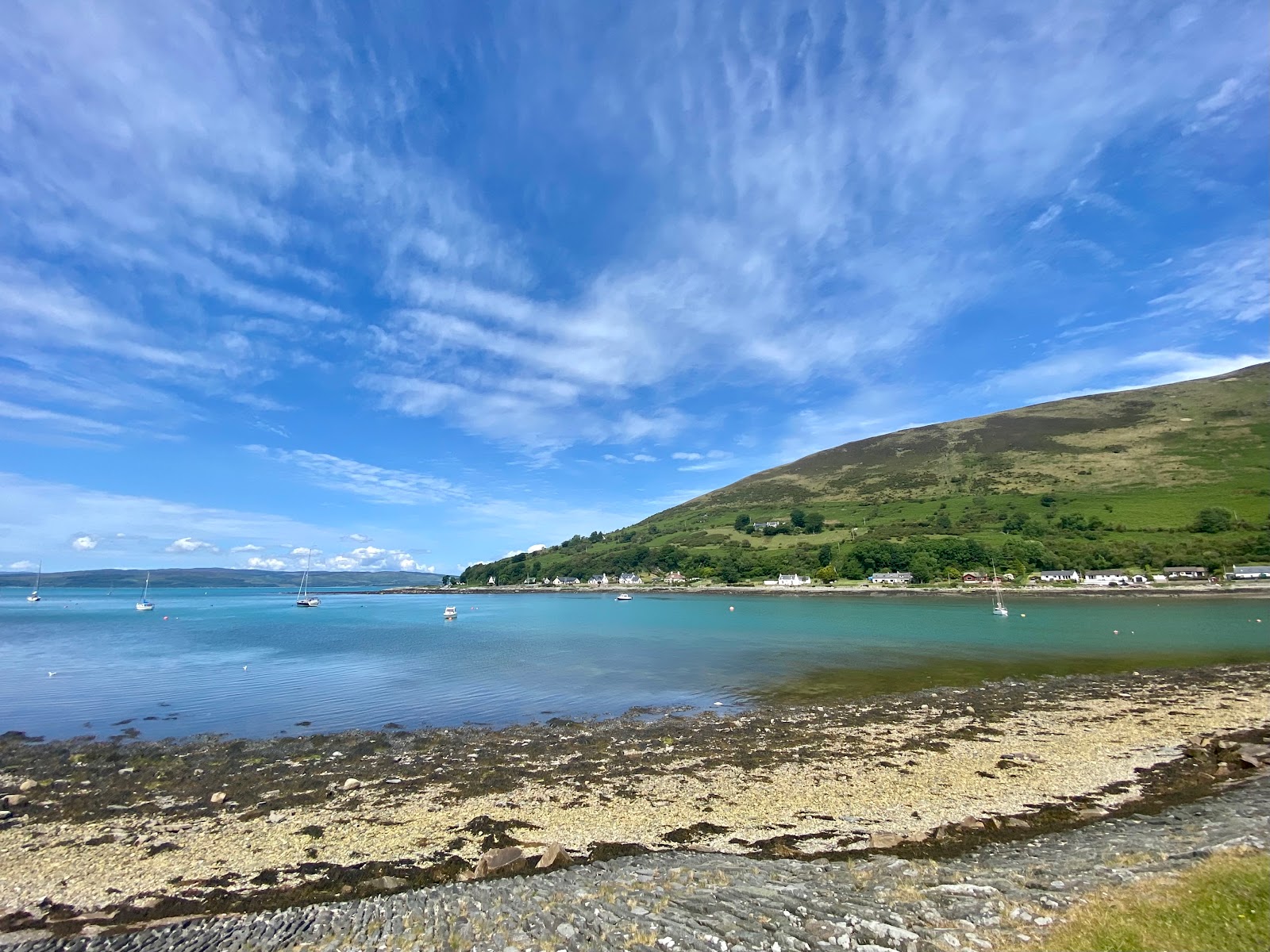 Isle of Arran Day Trip | Scotland
25 June 2021
The Isle of Arran sits just off the west coast of Scotland, tucked into the Firth of Clyde. A friend and I took a weekend trip to the island, and nearby Ayrshire recently. This is, therefore, the first of two posts about the whole trip! Initially we had planned to stay on Arran, but all the accommodation options were booked up. Instead we stayed at a B&B in Saltcoats on the mainland, just a 10-minute drive from the Ardrossan ferry terminal, and visited Arran as a day trip.
An Arran day trip only meant we had an early start that morning though. Thank goodness we were staying close by though, as we ended up getting the ferry at like 6.30am. If you know anything about me, you'll know I'm not a morning person! A fact that wasn't aided by me having gotten my first Covid vaccine the day before, so my arm hurt a lot. I couldn't move around much while sleeping as I normally do, and therefore didn't sleep well at all. Copious amounts of coffee were consumed that morning.
We quite enjoyed the ferry trip though, as it's not something I do often. It was a bit of a novelty to park the car in the belly of the boat! We roamed around the decks, grabbing more coffee and checking out the view of Arran approaching from the top deck. Although it was a bit cold to stay out too long!
---
Hiking Goat Fell
Once we docked, we were straight off to Goat Fell, the highest of island's four Corbetts. Corbetts being Scottish mountains between 2500m and 3000m high. I like hiking, as my numerous posts will attest to, but my friend LOVES it. So, when I asked her what she wanted to do on our weekend trip, her first response was mountains. Also, her other hobbies are a bit extreme and involve heights and other things that scare me, so hiking is our common ground! She hikes Munroes (over 3000m) regularly, so this was a breeze for her, but a bit more challenging for me. That said, it wasn't nearly as hard as I'd been bracing for, as most of the route wound quite gently up a sloping hill.
Only the final stretch was the really tough part, hauling ourselves up a path made of large, rocky steps (murder on my knees on the descent). For the last fifteen minutes or so, I was very much in the mind state of "I'm so done with this, but I can see the top, and why aren't we there yet?!". In the end though, I was stood on top of a mountain after a 2-hour hike at about 10 am, which is a small miracle for me!
And after all that effort, we were rewarded with a view of …. clouds. Seriously, we were just standing in the middle of a white haze, much to our frustration. There were a few moments with a break in the cloud cover, when we would catch a glimpse of a spectacular view of the other three Corbetts. They seemed to have incredibly steep, craggy ridges that we were not expecting at all! Normally you'd be able to see over to the Kintyre peninsula as well. However, on our descent, we got below the cloud level again and saw the Ayrshire coast and the rest of Arran itself.
We passed far more people on the way up as we descended, who had likely come on a later ferry. They were in for better views than us, as the sun was shining bright by the time we reached the base again. However, they would no doubt be much hotter and sweatier at the summit than we were!
---
Exploring Lochranza
Back at the car, we did a rather impressive changing of clothes and general freshening up in the boot. No longer looking like sweaty messes just off a mountain, we still had the rest of the day to explore! It was just after midday by this point, and we had four more hours before our return ferry. We set off driving the northern circumference of the island. Arran has one road that loops its circumference, another that cuts across the middle, and that's about it. We broke this up with numerous photo stops of the mountains and the coastal views alongside us.
We stopped at the Lochranza whisky distillery, which was still closed for tours at the time. However, we were able to get lunch from their cafe to have on the picnic tables outside. The sun was out and it was really quite warm by this time! We also browsed the whisky in the gift shop, each purchasing a different bottle to try that evening. We then stopped at Lochranza Castle, on the waterfront near the town. This led to much gawping at the spectacular blue ocean surrounding it! And lots of photos of course.
Coastal Drive
As we continued down the west coast of Arran, we stopped a few more times for viewpoints. The water was just so unbelievably blue! We later learned that the tides had washed some sort of plankton up into the Firth of Clyde that week, which was what was causing the colour. This is a rare occurrence, so we were very lucky to have caught it, especially when only on Arran for a day trip! We also stopped off at some areas that Google Maps marked as seal viewing points. I was really hoping to catch a glimpse of one but sadly, no seals to be seen on this occasion.
We nearly went to see the Machrie Moor standing stones close by, but realised we'd have to walk quite far from the car park. Normally this would be fine, but we might have struggled for time to catch the ferry, so we gave them a miss this time. Arran as a day trip only meant there were a few places, including the south of the island, that we didn't have time for.
It became clear as we drove south why Arran is referred to as 'Scotland in miniature'. The dramatic mountains of the north gave way to rolling green hills of farmland, much like the south of Scotland. We continued as far as Blackwaterfoot, stopping for a quick look around the small town. Then, we took the road across the middle of the island back towards Brodick. This route swapped our brilliant coastal views for equally stunning views through valleys and hills.
In Brodick, we wandered up and down the waterfront and stopped at a little cafe for milkshakes. We also had an excellent view of Goat Fell now that all the clouds had lifted off its peak! Then, it was time to catch a late afternoon ferry back to the mainland, ending our Isle of Arran day trip.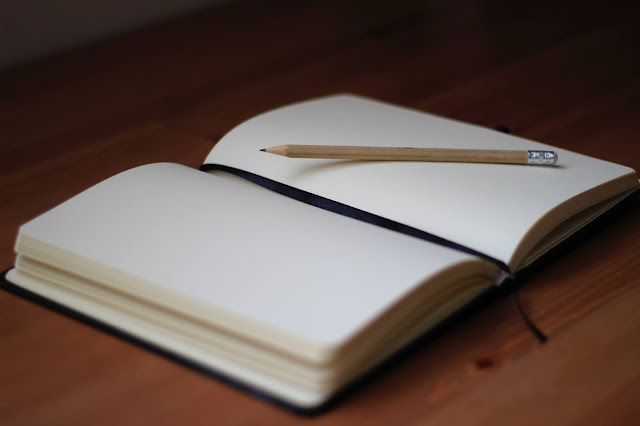 You May Also Like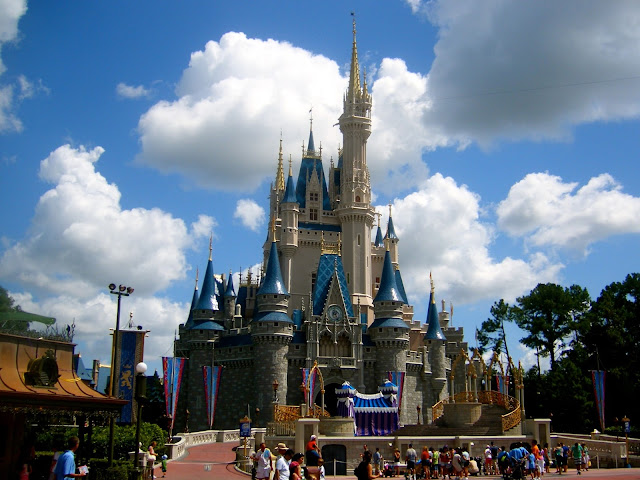 19 September 2015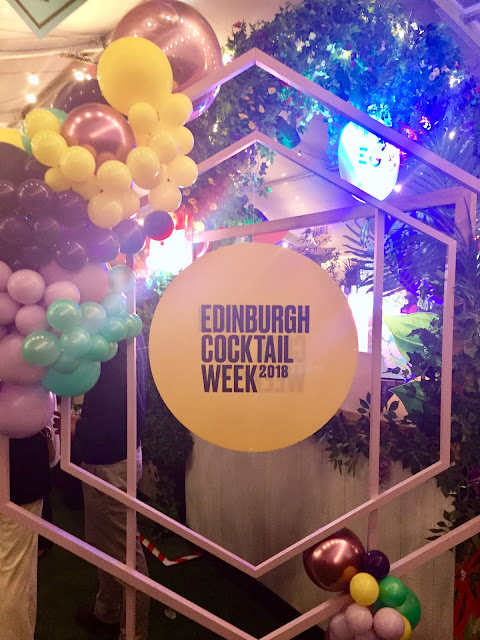 20 October 2018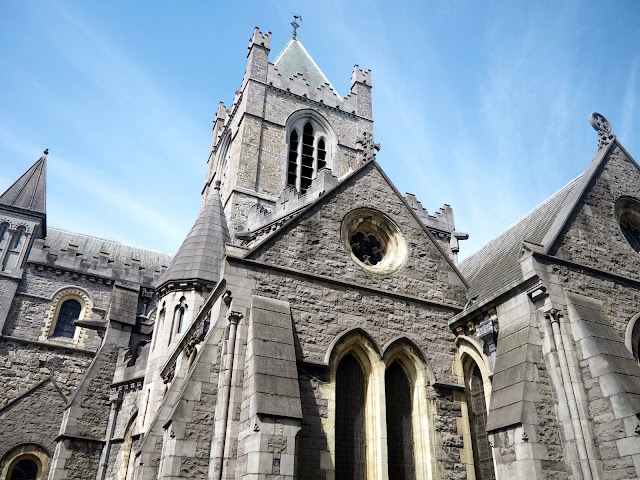 11 October 2019