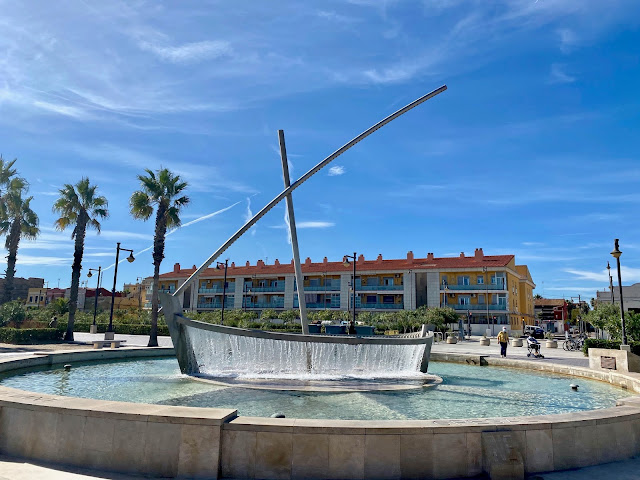 València | Spain
28 December 2020
So after my trip to Gran Canaria last month, I followed it up with a week spent visiting some other friends in València in mainland Spain. I had a full 7 days there (not counting travel days), so I got around a lot of places in that time – even though we slept in and almost never went out before midday! This week will be split into 2 posts, the first focussing on the city of València itself, and the second on the Valèncian Community, the region of Spain, with some trips to the surrounding area.
One of the things I liked a lot about visiting València, is that it isn't as popular with tourists as many other places in Spain, so even though it's a fairly large city, it still feels quiet and calm compared to other places (of course, bearing in mind that I was there in late October, not exactly peak tourism season, and Covid is affecting travel a lot still – see this post for my note about travelling during a pandemic)
Day One
I had arrived in València very late the night before, and didn't see much during the dark drive from the airport, so my first real day in the city started the next morning. As I already mentioned, we rarely went out before midday, none of us being morning people, so someone else could probably get around everything I did in a week in less time!
We walked down to the beach, which is just a few streets away from the flat, and began a slow stroll heading north along it. The beach is one of the only public places in Spain where you don't have to wear a mask all the time (unlike in the UK where we only have to wear them indoors), and although I fully respect the rules and understand the need to wear them, it was definitely nice to not have it on in 22 degree weather! It was pretty quiet at that time of year, and on a weekday, so we had loads of space to ourselves. The beach is super wide too, and stretches up the coast for ages, so we spent about an hour or so ambling up it.
Our destination was Port Saplaya, also nicknamed the "Little Venice", for its maze of waterways twisting between the buildings. Rather than one big port, it's a collection of inlets and connecting canals, with narrow streets alongside them all, so you end up looping around and ducking through shortcuts as you roam through it all. It's all pretty, colourful houses lining the waterfronts too, with plenty of boats docked outside them all. The whole place is just highly idyllic and picturesque. We explored a while, admiring which houses and boats we might someday own, if we were ever rich enough, then found a cafe in stop in. The plan was to have horchata, local to the region (more on that later), but despite the giant "horchateria" sign out front, they didn't have any, so coffee it was instead.
We wandered back along the beach the way we came, stopping at the supermarket along the way. I was revelling being out in the sunshine again, especially so late in the year, knowing full well that it would be getting pretty damn cold by the time I returned to Scotland! We stopped back in the flat for a while, then headed out to the beach again later in the afternoon, for a swim this time. I think the locals thought we were a bit mad, to be going in the sea at that time of year, but for a couple of Brits, it was great to us! Yes, the water was cold at first, but you soon got used to it. We did dash back pretty quickly after getting out though, as the sun was setting so we would have gotten very chilly if we'd stayed out on the beach.
The clocks actually changed the day before I flew from Gran Canaria to València, so sunset had crept forward to around 6pm for them. Although, knowing I would be coming home to 4-4.30pm sunsets in Scotland after this trip, I wasn't about to complain! The building has a roof terrace, so we made it back in time to head up there to watch the sunset with a glass of wine. Since València is on the east coast of Spain, the sun sets over the city, rather than over the sea, but it was still very pretty, especially afterwards when the sky glows in pink and orange all around.
Day Two
For my next day in the city, we ventured out in the opposite direction, this time following the beach promenade south, towards the main port of the city. We mostly walked around the marina area, where some of the more historic buildings can be seen, like the Tinglado, an old warehouse structure, and the tourist office. There's more to the port beyond this, such as where the ferries depart from, and the shipping area, but we didn't go as far as any of that.
Instead, we turned inland, heading for the City of Arts and Sciences, our main destination of the day. It's a huge complex composed of several buildings, constructed in the 00s, so everything is very contemporary in design. They're surrounded by water features as well, so everything is bright blue and white under the Mediterranean sun. I was convinced that one of them looked like the mouth of a whale, but when we later read about them in an exhibition, it turned out that this wasn't intended! The Oceanographic, a large aquarium, is right next to the Ciudad, but we had opted not to visit that one.
We wandered around the area, admiring the buildings, which were a far cry from the sort of historic architecture I normally prefer, and am generally expecting from European cities, but strangely I did quite like this one. It's far enough away from the city centre that it's not jarringly out of place, and it makes sense for a Science venue to be more contemporary. Some of the buildings are performance venues, so we couldn't go inside those ones during our visit.
We walked along the Umbracle first, a raised, covered walkway filled with trees and sculptures, where we also saw stray cats living under the floorboards! It was also a good vantage point for seeing the rest of the Ciudad, as it runs opposite the Science Museum. We passed by Hemisfèric, which hosts an IMAX cinema and plays short science films throughout the day, but unfortunately none of them timed in well with our visit. The building is very unique from the outside though, as it's shaped like a giant half eye; the other half can be seen at night, when it's lit up and reflected in the surrounding water!
We walked a loop around the whole area, before heading inside the Science Museum. Again, being a weekday in October, we had most of the place to ourselves, with maybe only half a dozen other people inside! We checked out the exhibit about the construction of the City of Art and Sciences first, showing how each building was constructed and what they were all modelled after (still not a whale). Even though we both know a little Spanish, it was definitely a relief to have everything in English as well, as we certainly wouldn't have read or learned as much otherwise. We saw an exhibit all about Mars and space exploration first.
Then we found what we were really hoping for; the interactive games. Yes, we basically ran around like children just seeing what we could touch and play with, everything from testing our balance, to how far we could jump, to assembling the human organs, to distorted mirrors. While the whole time, a very hard worker was basically following us around wiping down everything after we'd finished, and we got squirts of hand gel from the numerous stations all around the museum. My absolute favourite though was the mirror maze, which despite not being that big at all, my friend still managed to misjudge it and run headfirst into one of the mirrors, much to my endless amusement. Honestly, I'm still sniggering now as I remember it!
There was also an exhibit about music and how it's made, with various instruments to play and other interactive features, but this one was a little busier with people, so we didn't get to play with everything (the piano, the one I actually know how to play, was occupied). It was a very fun couple of hours getting to mess around with everything in the museum though.
We headed out again and found a restaurant nearby to stop for a quick lunch, then started walking through the Turia Gardens. This is a super long park stretching through the city, which is actually built in an old river bed. The river Turia still exists, but it used to flood the city regularly, so it was diverted around it instead, and the gardens now occupy its former site. It runs all the way from the city centre almost to the coast, so it was definitely the most scenic option for us to walk into town. The gardens are scattered with other features, from exercise tracks and playgrounds to fountains and pavilions. There's also a lot of bridges that span overhead, remnants from when it was still a river, and it's nice being slightly below the rest of the city, without all the traffic whizzing by.
Once we reached the city centre, taking our time to stroll through the park, we visited the Mercado Colón, a beautiful old iron-wrought market building, which now has various restaurants inside. We were specifically going to Horchateria Daniel, of which there are a couple around the city. Horchata (or orxata in the Valencian spelling) is a drink from this particular region of Spain, made from tiger nuts, and is milky in texture, and Daniel is one of the most famous places to get it, so of course we had to try some. I can certainly understand the appeal, especially for other friends of mine from the region, who grew up drinking it regularly, though I'm not sure I would order it all the time.
From there, we walked around the city centre for a while, including the City Hall, train station, and the Bullring of Valencia, as well as the shopping district, just so I could get a feel for the area and see a different part of the city (I would end up back in the centre on subsequent days too), before catching the metro back out to the flat for the night.
Day Three
Sure enough, day three took me back into the city centre, but mostly to the western edge of the old town area. We decided to visit the Botanic Gardens, which are owned by the university I believe. The entrance tickets are very cheap, and it was a very pretty, quiet place to just wander around for a while. They have all kinds of plants, from towering palm trees to rows of herbs and vegetables waiting to be harvested. There's also several glasshouses, including leafy ferns and carnivorous plants, and entire walls of greenery. The gardens aren't all that big in fact, but there's certainly a lot of plants packed in there, and we took our time exploring – that was definitely a perk of having a full week in Valencia, that I didn't feel like I had to rush around to squeeze everything in, but instead could have plenty of chill time along the way.
We left the gardens and had lunch in a nearby restaurant, choosing the 'Menu del Dia'. They typically have quite big lunches in Spain, so the menu of the day includes three courses and coffee, all for a very reasonable price, and you spend easily one, if not two, hours on it. Food is a big part of Spanish culture and lifestyle! And this was in the middle of the afternoon at course, they never have lunch before 2pm or so.
Around the corner, we visited the Torres de Quart, a huge pair of towers that were once part of the city walls, and the entrance gate into the old town of Valencia. There's another set of towers on the eastern side of the city centre as well, which I would see the next day. The towers are free to enter and climb up, where you get excellent views across the city centre. The sun was getting low by that time too, so it cast that golden hour glow over everything.
fter descending the towers, we wandered through the city centre for a while, which was all lovely old building, almost all of them with shuttered windows and balconies, many of them brimming with plants, which was exactly the sort of building I expected in Spain! What was unexpected though, was the amount of street art, with murals adorning walls on almost every street, in a variety of styles, and bright colours galore. I was surprised but pleasantly so, as even amongst all the older style of buildings, it all works and makes sense, so the street art doesn't feel out of place, and it's clearly an important part of the city's character.
While on the subject of art, we also paid a visit to the Centre del Carme, a cultural centre with exhibition and performance spaces, inside an old Gothic cloister. The courtyard was the first thing we came to, and it was getting dark by then, so all the trees get lit up in bright colours. There were several exhibitions to see, some of which I understood better than others – I'm very hit or miss with modern art, and it was harder when some of the explanations were only available in Spanish! But it was something a little different, and it cool to see that the city has such a prominent art scene.
We left the city centre, and on the way back to the flat, we made a stop at another Horchateria Daniel, but this one was in the Alboraia region of the city, slightly north of the centre. It was much bigger than the one we went to the day before, and is actually the original location where it first opened in 1960. We ended up with a table full of sweet drinks and treats, but I opted to stick with the venue's original, classic, horchata. I was also excited to see pictures of some of their famous patrons over the years, including Salvador Dali, who is one of my favourite artists (I dragged my whole family to his museum in Florida when we there a decade ago). Then it was back to the flat, tired after another day of sightseeing, even though there was far less walking this time than there had been the previous day!
Day Four
This was my last full day that we would be spending in the city, before venturing further afield on some day trips at the weekend. We headed back into the city centre once more, this time to visit the Museo de Bellas Artes (the Fine Arts Museum). With all the Covid measures, it had been turned into a one-way system, which meant you couldn't really pick and choose which sections to visit, you ended up going around it all, but it's not too big anyways. We also had the place more or less to ourselves, again another perk of travelling in late October and going on a weekday!
The ground floor had a large exhibition of religious art, which isn't really my thing, but as we continued there were a range of artists and styles over the years on display. There were quite a lot of local Spanish and Valencian artists featured too, which was nice to see, and it was all in a very beautiful building too. We spent about an hour going around the whole thing, but you could spend more or less time depending on how interested you are – though of course, we could only go so fast in the one-way system!
After leaving the museum, we crossed a bridge over the Turia Gardens again, not far from the Torres de Serranos, which I could see in the distance. We wandered through the old historic centre, to see a few sights that I had yet to pass by, including the Valencia Cathedral (though we didn't go inside), the Plaza de la Virgen in front of it, and the Torre de Santa Catalina. We also walked through the Central Market, though as it was mid-afternoon by this point, all the vendors were packing up for the day, but I got a glimpse at the variety of produce for sale there.
Nearby there was also La Lonja de la Seda, which literally translates to 'Silk Market', so it was the former silk exchange building. It didn't take us long to explore inside, as the rooms are quite empty, but the architecture of the building is stunning, with a huge central hall filled with pillars and arched ceilings, and ornate, gilded rooms where meetings would have once taken place.
We stopped for lunch, then walked over towards the area south of the historic centre, past the train station, which is called Russafa. It's a bit of a 'hipster' sort of area, and quite popular with students apparently, and is fulled of independent shops and cafes that fit that theme. There aren't any particularly historic sights in the area, but it's a nice one to walk around, with lots of colourful houses and balconies and terraces on every window, and it's fun to do some window shopping in the area. We roamed around for a while, and stopped off for an ice cream here as well, before catching the bus back to the flat, in time for dinner and a movie night.
València definitely has plenty to see, so having several days to explore allowed me to take my time, and experience the city at a more leisurely pace. Similarly though, there are probably still things I haven't seen there, and I would be eager to go back and explore more, especially with some other friends of mine who are from the city, and could probably show me a whole other side to it! There was more to see in the region beyond the city too though, and I still had a few more days for those – stay tuned!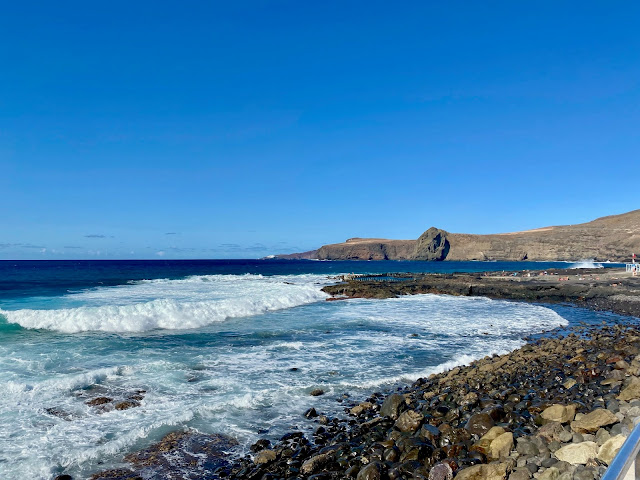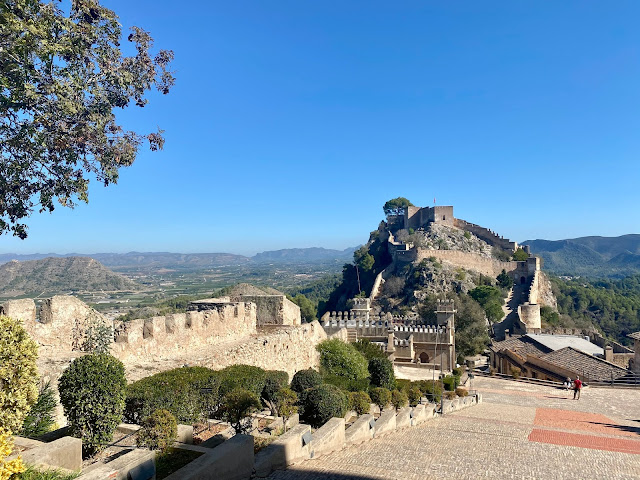 You May Also Like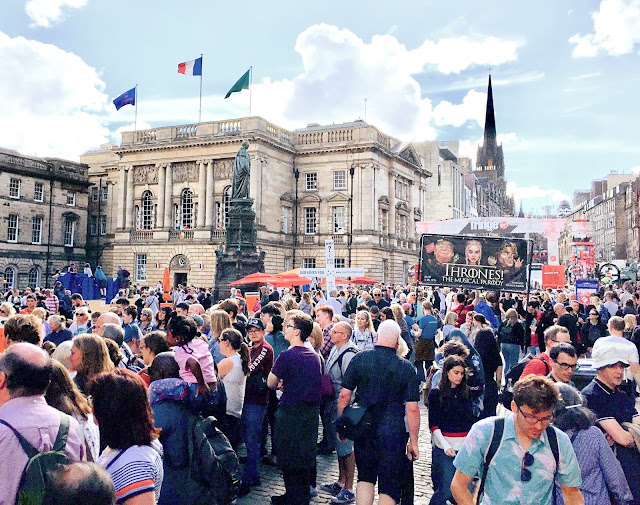 1 August 2019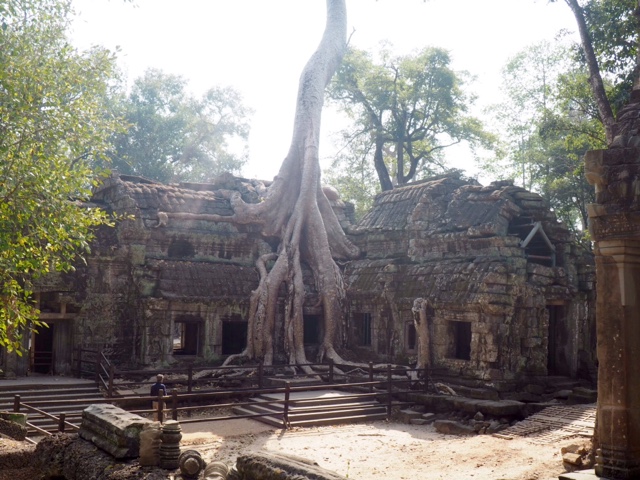 10 February 2016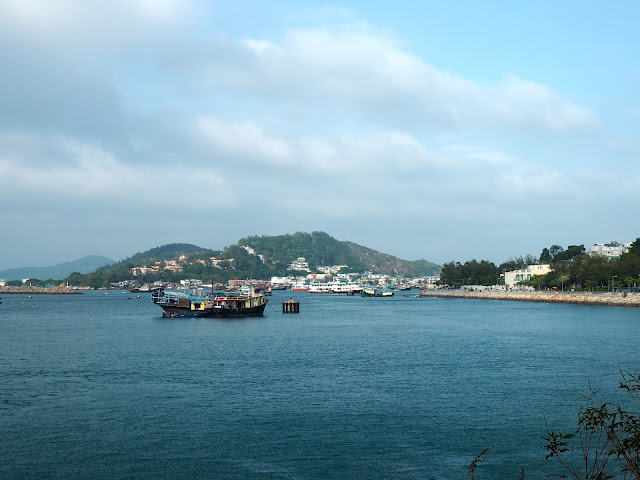 18 November 2015