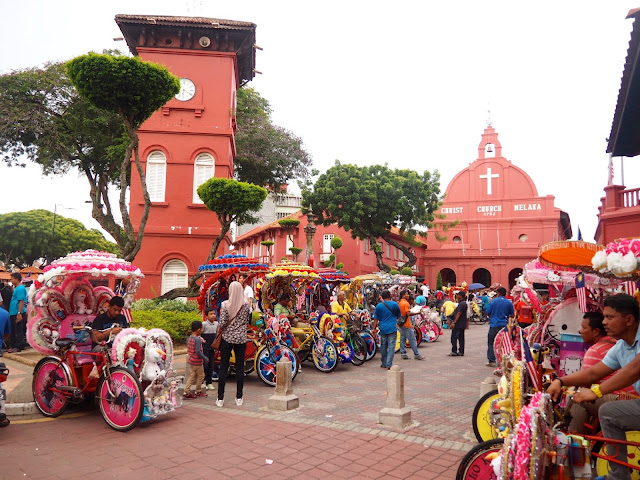 Melaka | Malaysia Part 3
4 September 2017
When travelling to other places, I strongly encourage you to check if there are any holidays taking place while you are there; for instance, it's recommended to avoid China during Lunar New Year, as everything is congested and expensive. I didn't do this when booking all my travelling this summer, and therefore didn't know that Malaysia's National Day falls on the 31st of August. We already saw the celebratory fireworks at midnight back in Kuala Lumpur, which was definitely a good aspect of being there during a holiday. And we were spending the actual holiday travelling from KL to our final destination in Malaysia, Melaka, which took longer than usual because of traffic (2 hours increased to about 3.5), but meant we weren't doing much else that day. However, as it fell on a Thursday, most of the country was taking a long weekend – related fact, Malaysia has more public holidays than any other country – so on our full day in Melaka, the Friday, almost everything was closed! We still managed to do a few things, and it was nice to have some time to just relax, but it was a little frustrating too. So, this post might be shorter than some of my others!
As I mentioned, our bus ride from KL to Melaka took longer than it should have, so it was already late afternoon when we got to the hotel, but we still had time to see a little of the town. We had an included trishaw tour; now, I was expecting us to be sat twin in a car, with someone pedalling us along on a bike attached. Which is what we got. What I didn't expect, was for the entire trishaw to be covered in flowers, soft toys and other colourful decorations – it was quite a sight! Every trishaw in town is like that, but we later noticed that many of them would have a particular character as their theme (Pikachu, Frozen, Spiderman, Minions etc), and were driven by younger men, whereas ours were a mish-mash of different decorations, and our drivers were a bit older, so it felt like we were experiencing the more original version of it. Our first stop was by the riverside, where there was plenty of evidence of Dutch and Portuguese era colonial buildings – both countries owned Melaka for a time, before the British colonised the whole of Malaysia. Our local guide told us a lot about local trees and their fruits, especially since Melaka is named for a tree, and he picked some for us to try at different points in the tour – I should have made note of their names, oops! We walked along the river a little, admiring the paintings on the buildings there, and spotting a few river cruise boats passing by. We crossed the bridge in the middle, from which we could see the Church of St Francis, proof of how multicultural Melaka is.
That theme continued on to Harmony Street, where there are buildings for several different religion; a Hindu temple, a Chinese temple, a mosque, and a Buddhist temple, all just a few metres from each other. We entered the mosque first, which has a minaret styled like a pagoda. It's a fairly small structure, and the ablution pool, where worshippers wash before entering, is open to the sky to collect rainwater. Then we looked at the Chinese temple, which (as expected) was similar to the dozens of other Chinese temples I've seen in other places. It's also supposed to be the oldest Chinese temple in Malaysia, dating from the 17th century. Our guide did tell us some interesting things though, such as pointing out the lantern whose flame has burned continuously for hundreds of years now, as its oil is regularly refilled. He also pointed out the wooden beams, made from single pieces of tree trunk, and the ornately carved chest to one side. We admired the opera house across the road too, and a traditional Malay house, and he showed us a few more plants growing nearby. We were then dropped off by the Dutch square, with its clocktower and windmill on display. There is a church here too, and dozens of trishaws parked outside, looking for customers. Across the bridge is Jonker Street, which normally has a market on Fridays, but as it was a public holiday, it was open on the Thursday as well. It looked very busy though, so we skipped it that night, instead getting dinner nearby, then having a drink in a (very English style) pub overlooking the river.
The next morning, our tour leader took us for our orientation walk, which was quite brief, since we'd seen a lot of it during the trishaw tour and our brief exploration of the Dutch square the day before. We walked down towards the square again, and turned uphill to visit the Ruins of St Paul's Church, another remnant of Portuguese colonial times. The statue there is actually of St Francis, which is missing one hand – we were told that this was because his body had to be kept in Melaka, but they sent a hand back to Portugal as a relic, so when the statue got damaged, they didn't repair it. We looked around the ruins of the small church, at the site where his body used to lay (it was moved because of people throwing coins in), and the Portuguese graves inside, and the Dutch graveyard visible below. The hilltop also gave us a view over the town, and we could see the Taming Sari tower and the Portuguese ship replica. We finished the walk there, and left the ruins to explore the town more ourselves. Many of the museums, including the one inside the ship, are on a street nearby the hill, but it was at this point that we realised that everything was closed for the day, which was a little disappointing! We walked down Jonker Street instead, browsing some of the shops inside, which sold all sorts of souvenirs, jewellery, and other trinkets and decorations. It wasn't as busy at that time of day, as the market wasn't open yet, but there were plenty of Chinese tourists filling up the shops too.
The rest of our day wasn't particularly exciting, because of the pubic holiday! We wandered around the town some more, walking along the river, before eventually ending up at a shopping centre in the new town (previously all our explorations were in the Old Town, a UNESCO World Heritage site), since even a lot of the local restaurants and cafes were closed, so we had to resort to more modern, international ones. We sat in a cafe for a while, and browsed the shops briefly, before going back to the hotel to relax for a couple of hours. We ventured out one more time in the evening, for our farewell dinner (we still had one more night to go, in Singapore, but since our time there would be short, we had the farewell dinner a night early), meeting our tour leader in the Dutch square again to go to a nearby restaurant. I've been eating both Western and local foods throughout the trip, as after two years living in Asia, I do sometimes miss Western food, and am already familiar with a lot of Asian dishes. I did stick to local cuisine for that final meal though! We then had intended to do the river cruise at night, when the riverbanks were lit up, but it seemed that every other tourist in town had the same plan! The line would have taken at least an hour or more to wait in, so we decided to forsake it, and have another drink by the river instead.
Melaka was a nice town, with pretty sights by the river, and an interesting mix of different religions and cultures represented, as was true of most of Malaysia – it was just a shame we couldn't see more things, as so much was closed that day! Malaysia as a whole was definitely worth the visit though, and I enjoyed my time in all three locations (read about Penang and Kuala Lumpur here). It truly is a melting pot, with its East meets West architecture left over from the colonial era, and its Malay, Chinese, Indian and Arabic populations living there, following the Islam, Hinduism, and Chinese religions for the most part. Now, onwards to yet another country – it may be September, but my summer isn't over just yet!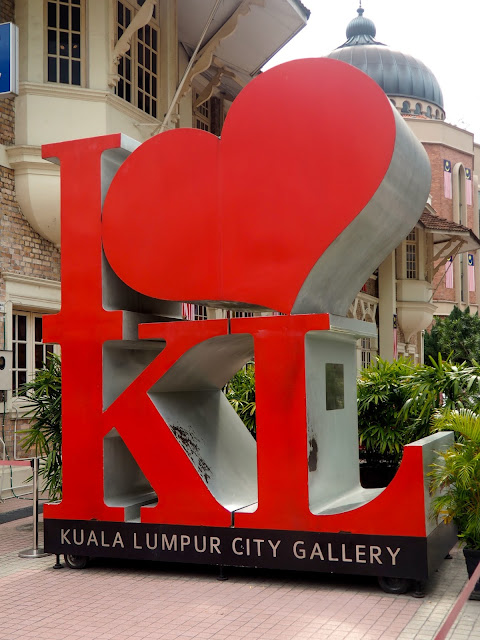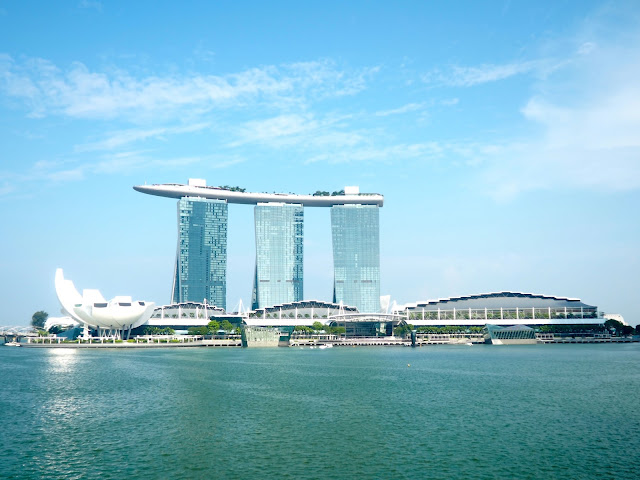 You May Also Like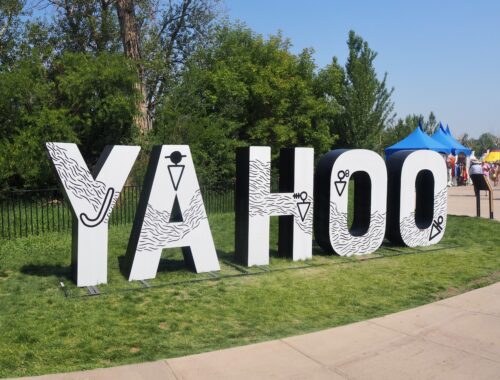 30 August 2023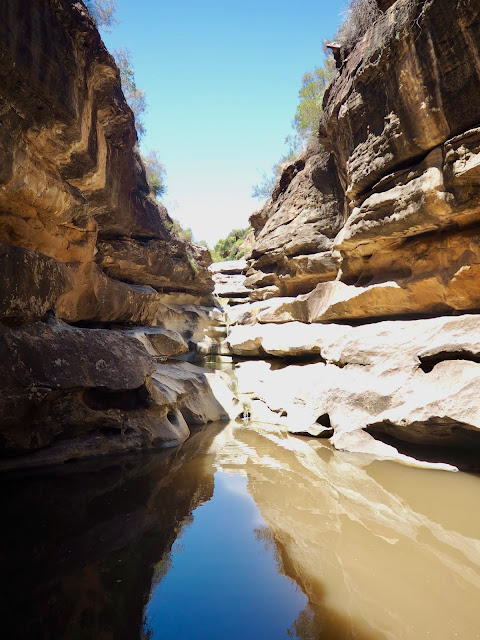 18 February 2019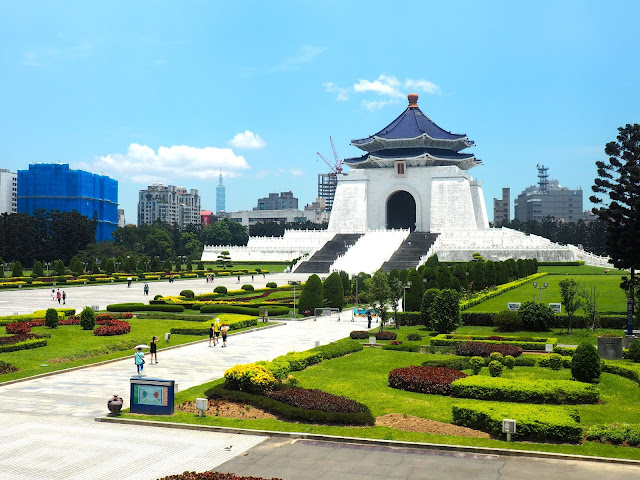 24 November 2018