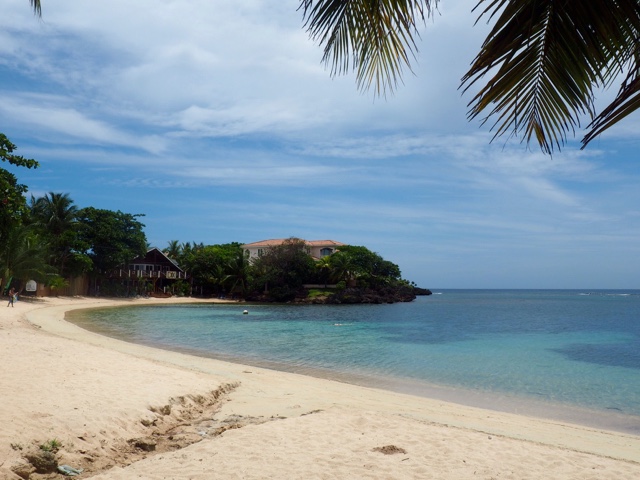 Roatán Island | Central American Adventure
14 June 2015
Another island playground! From Copan, we travelled to the coast to catch the ferry to the island of Roatán. The ferry ride was not everyone's favourite journey, as the sea was pretty choppy, which led to some queasy stomachs. There was a little boy sitting in front of me, who I ended up playing with (mostly communicating through funny faces) for most of the journey – then about 10 minutes from docking, he vomited all over the floor. Great. Anyway, we eventually got to our hotel, Las Orquideas, in West End, where every room has a balcony by the waterside, which was beautiful! Then we headed out to dinner at a group of restaurants sharing the same space, so we could order from any and all sit together – I chose tacos from El Boske.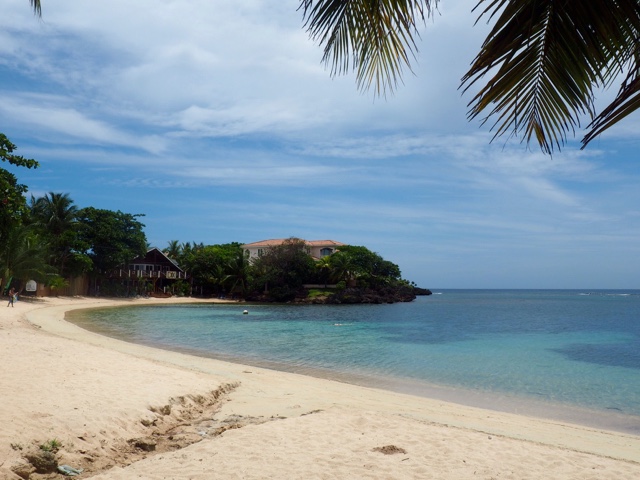 The next morning we all headed to the Seagrape Plantation dive shop next door, for diving and snorkelling. I'm not a diver, so I was part of the latter group, but we all sailed out to the same site together, the Blue Channel, to explore underwater. The reef is pretty big and lively, so we saw plenty of different kinds of fish (not that I can recognise them!) and even a sea turtle! This wasn't a full day trip, like on Caye Caulker, but we had an hour in the water before sailing back. The rest of the day was a pretty lazy one. I wandered through the town for some photos, and had snacks for lunch back at the hotel. Then we all ended up on the stretch of the beach belonging to the hotel, opposite the Argentinian Grill for food and drinks. It's not a large beach, but it was perfectly nice to relax on for a few hours.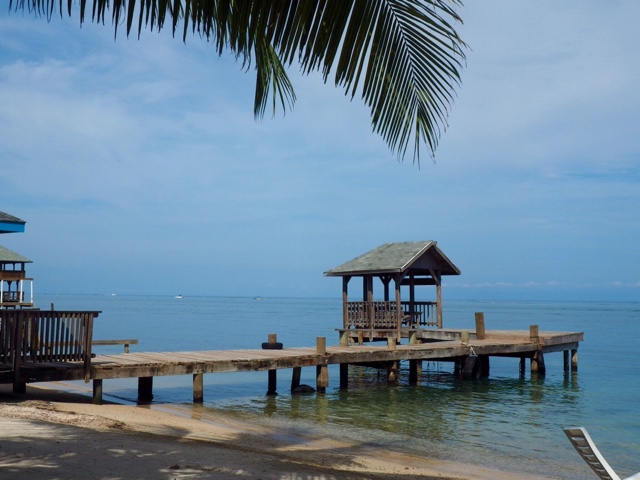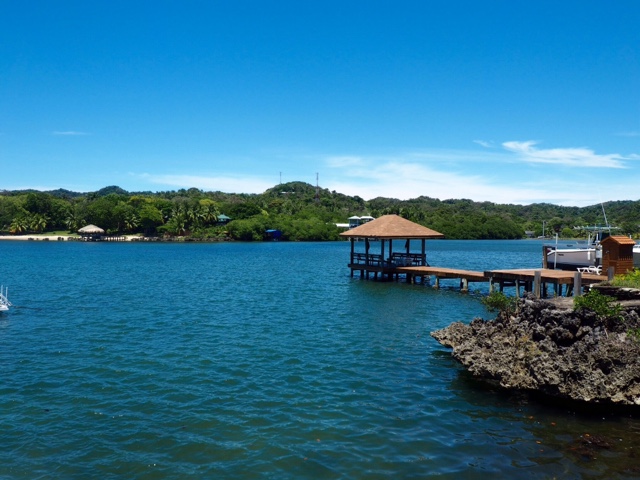 Before dinner, we went to a hotel bar near ours, called Land's End, which is the perfect spot to watch the sunset – or would have been, if it weren't so cloudy! But we had rum punch and music, and played cards and drinking games, and definitely enjoyed ourselves. For dinner, we went Mexican at Cannibal Café, though I ordered baleada, which is a Honduran dish. We carried on the night at another bar in the centre of town, drinking and dancing until the place shut (which is usually around 1am here), then had our own little after party on the dock back at the hotel.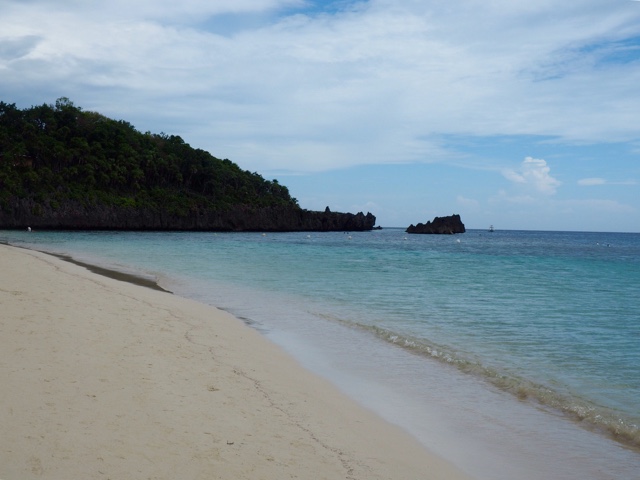 We had two full days on the island, so the second was a slow start for most of us, and I haven't had a good lie in for most of this trip! Eventually we roused ourselves, and headed to West Bay for the afternoon. You can go by water taxi, or walk, which we opted to do. It takes around an hour, and is all along the coast, walking through sandy, empty beaches, over small rocks, and on a high, somewhat wobbly bridge. West Bay can be busy, but we went on a day when there were no cruise ships, so it wasn't too bad. I walked up and down the length of it, before settling in at another branch of the Argentinian Grill. We had lunch there, then lounged in the deck chairs in the sun. I went for a dip to cool off, and the water was so clear and refreshing!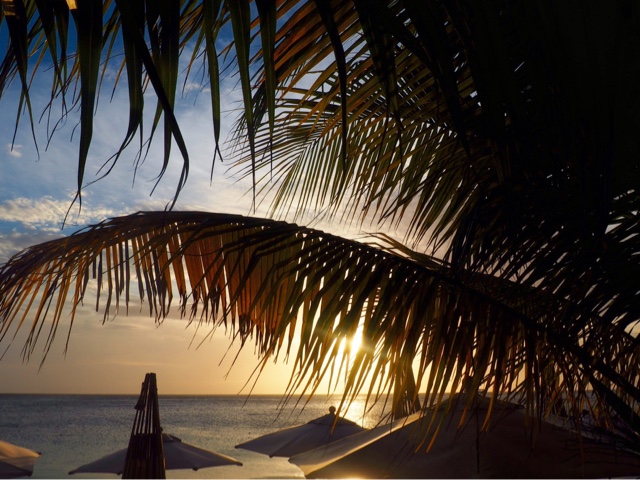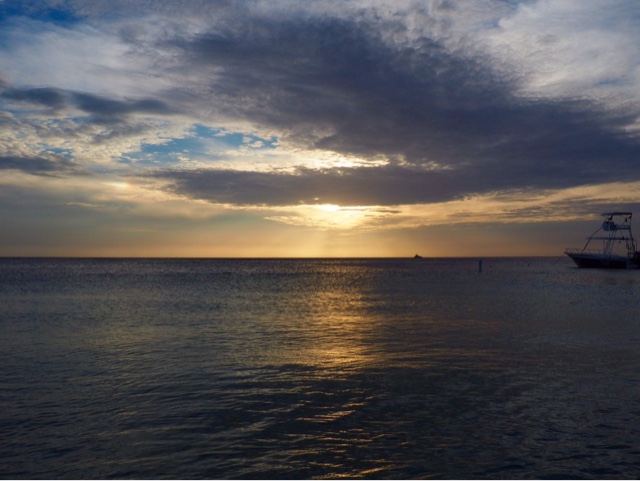 A few of us stayed until the sunset, and there was less cloud this time, so it was really beautiful to watch. We had a few drinks and an early dinner, before taking a water taxi back to West End, just as dusk fell. We had a few more drinks on the balcony back at the hotel, then went for another night out! There's only one club in West End, which only opens on certain days, so this was our only chance. It was pretty big, with a VIP balcony over the main dance floor, a stage with a dancer, and a smoke machine. We danced away until the wee hours, and had a great time – until we had to wake up 1 hour later to catch the ferry back to the mainland!
You May Also Like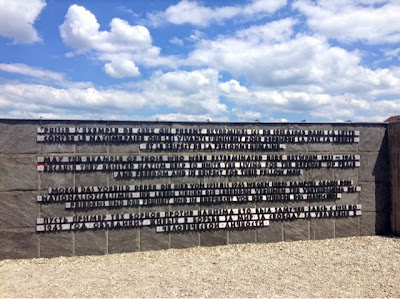 16 June 2014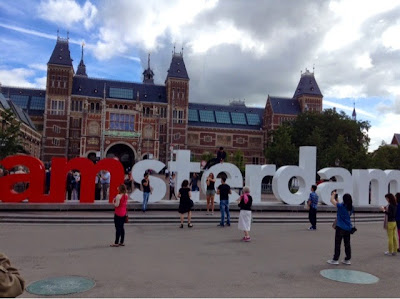 23 June 2014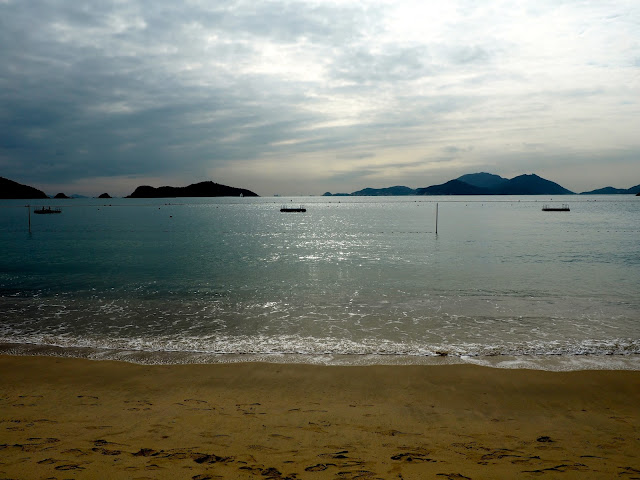 28 November 2015