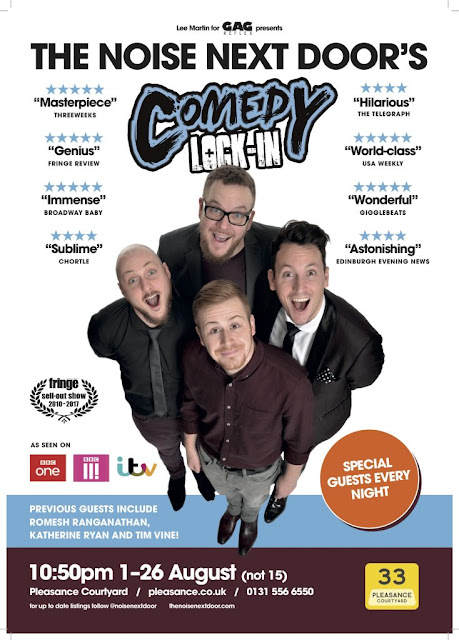 The Noise Next Door | Edinburgh Fringe 2018
18 August 2018
I've seen The Noise Next Door at the Fringe multiple times in the past, though since I've been living abroad, it's been a few years, but theirs is a show I always want to go back to year after year. They're an improv group, who do short sketches and songs based off of audience suggestions, which usually result in bizarre and crazy scenarios, but a lot of fun to watch the madness unfold. Their lineup has changed since I last saw them, with two original member departing, and a new addition having joined, so I was curious to see what effect that would have!
There are all sorts of improv shows at the Fringe, many of them doing long form plays, inspired by popular franchises and such, but I like that The Noise Next Door go for short scenes and sketches, as it keeps the show fresh and changing, and the audience is continuously involved, with suggestions being fired out throughout the show, and if one scene is getting tenuous, they can stop and switch to another, or let the madness keep playing out. Some of their sketch formats were ones I had seen before, while others I hadn't – I would have liked more new ideas, to keep things different, but the joy of improv is that it's naturally going to play out differently every single time!
Having seen them before I was in no doubt of their talent for improv, with their quick thinking skills being put on display every time. There's a mix of witty lines and over-the-top physical comedy to, as they really throw themselves into the whole thing. Their scenes tend to veer to the bizarre side, with unusual scenarios heightened with truly random combinations of audience suggestions, resulting in the most implausible things playing out! It's also a late show, which at the Fringe means that there are no holds barred, so plenty of jokes end up being filthy or controversial somehow, and with improv, they just have to go with it. Maybe not for those of a more sensitive disposition, but I find it hilarious!
I also find it funny when they do acknowledge their own mistakes or slightly less-stellar choices as it goes, not that anything went badly wrong, but when you're making it all up on the spot, not everything is going to be perfect! And it's best when they do acknowledge that and can laugh at themselves for it. Sometimes they'll even set each other up for a really difficult joke to improvise, so when it works, it's amazing, and even when it doesn't, we all still get a good laugh from it. I did miss the old members a bit, as there's obviously a change in dynamic, but the new boy is as funny as the rest of them, so it didn't lower the performance level at all.
Their show also features two different guest comedians every night, who'll do a short set of their own, then take part in the improv. When I went, the first was Tom Houghton, who is actually a former member of the group (I want to see his solo show this year, but it clashes with work so I might not get to!), so although he's no longer an improv comedian, he fit back into the scenes very easily, throwing in lots of puns and witty references – though I do miss his presence in the group as the guitarist, as there were noticeably less songs this year! The other was Pierre Novellie, who I hadn't come across before, but I enjoyed his set, and he did very well in the improv scenes, with a very dry sort of humour, and would often address the ridiculousness of the situations directly. There were also a few audience members that got involved, which can be a risk, but those chosen that night just got stuck in straight away, and were able to add plenty more laughs to their scenes!
All in all, there's a reason I go back to see The Noise Next Door year after year, as it's always something new and crazy and funny, and they've never disappointed yet. Even when they use sketch formats I've seen before, you still never know what's coming next – even they don't! – and they're able to come up with some truly hilarious stuff totally off the cuff. Brilliant, every time.
You May Also Like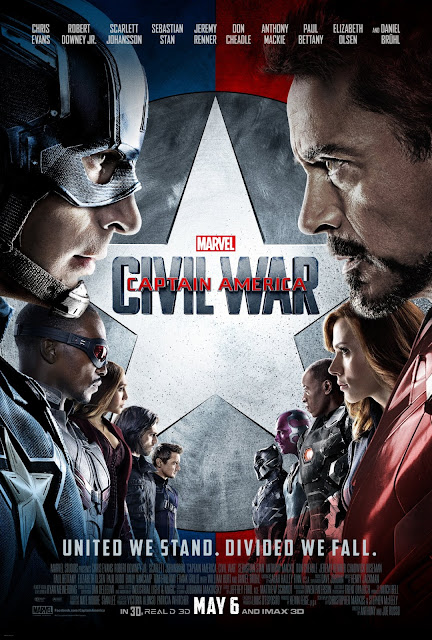 4 May 2016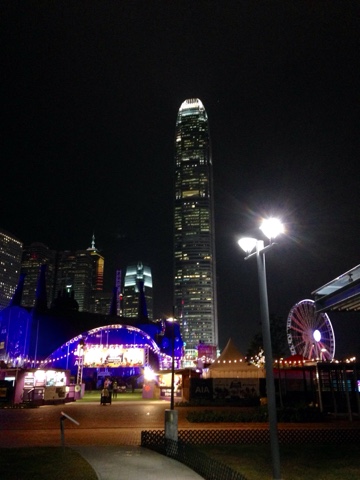 6 February 2016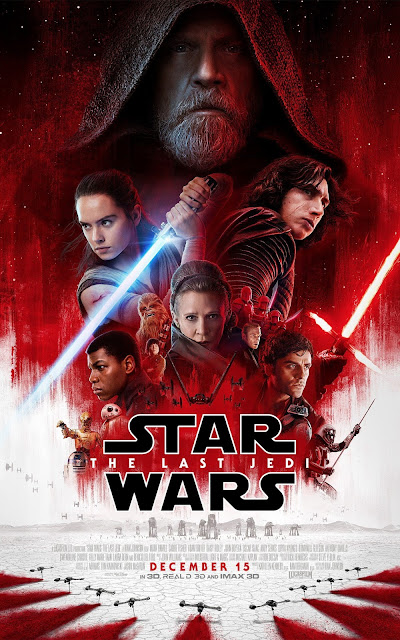 18 December 2017