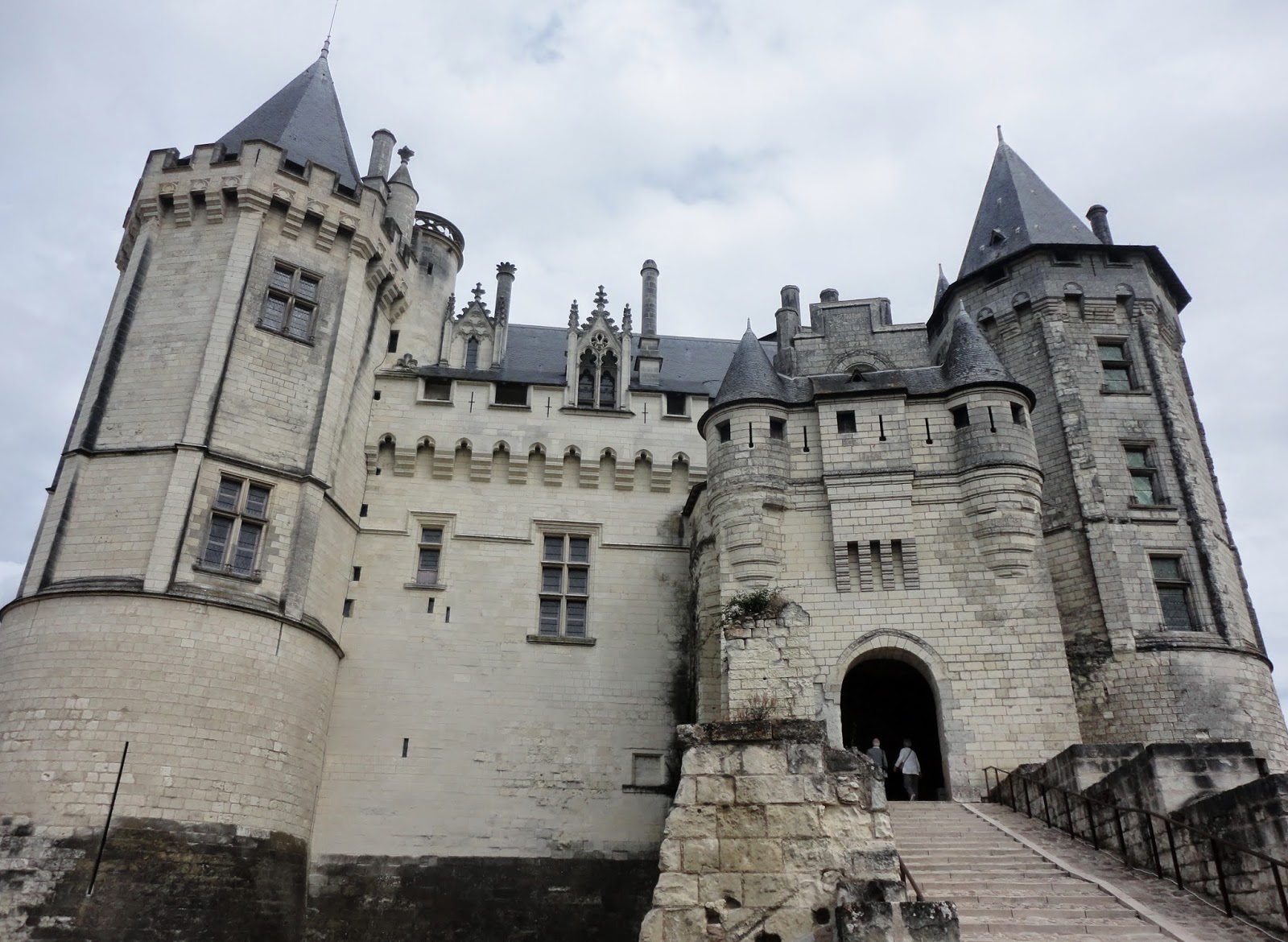 The Châteaux of the Loire Valley – Part 1
12 April 2014
I've been
studying abroad this year, in a town called Tours in the Loire Valley. I've
found the town itself isn't particularly exciting, but I have been using the
year to see more of France, and this region is well known for its many châteaux.
There's so many I couldn't possibly go to them all, but I've managed
quite a lot, so this will be the first of two posts (part 2 now available
here
) about them. A few
generalisations to start with though – every château is either situated in
either a town or out in the country, surrounded by large grounds, and therefore
those with grounds are much nicer to visit when the weather is good. There are usually
some parts of the château that are not accessible to the public, so larger ones
may not contain any more than the smaller ones, and all have plenty of
historical information, available in many languages.
Saumur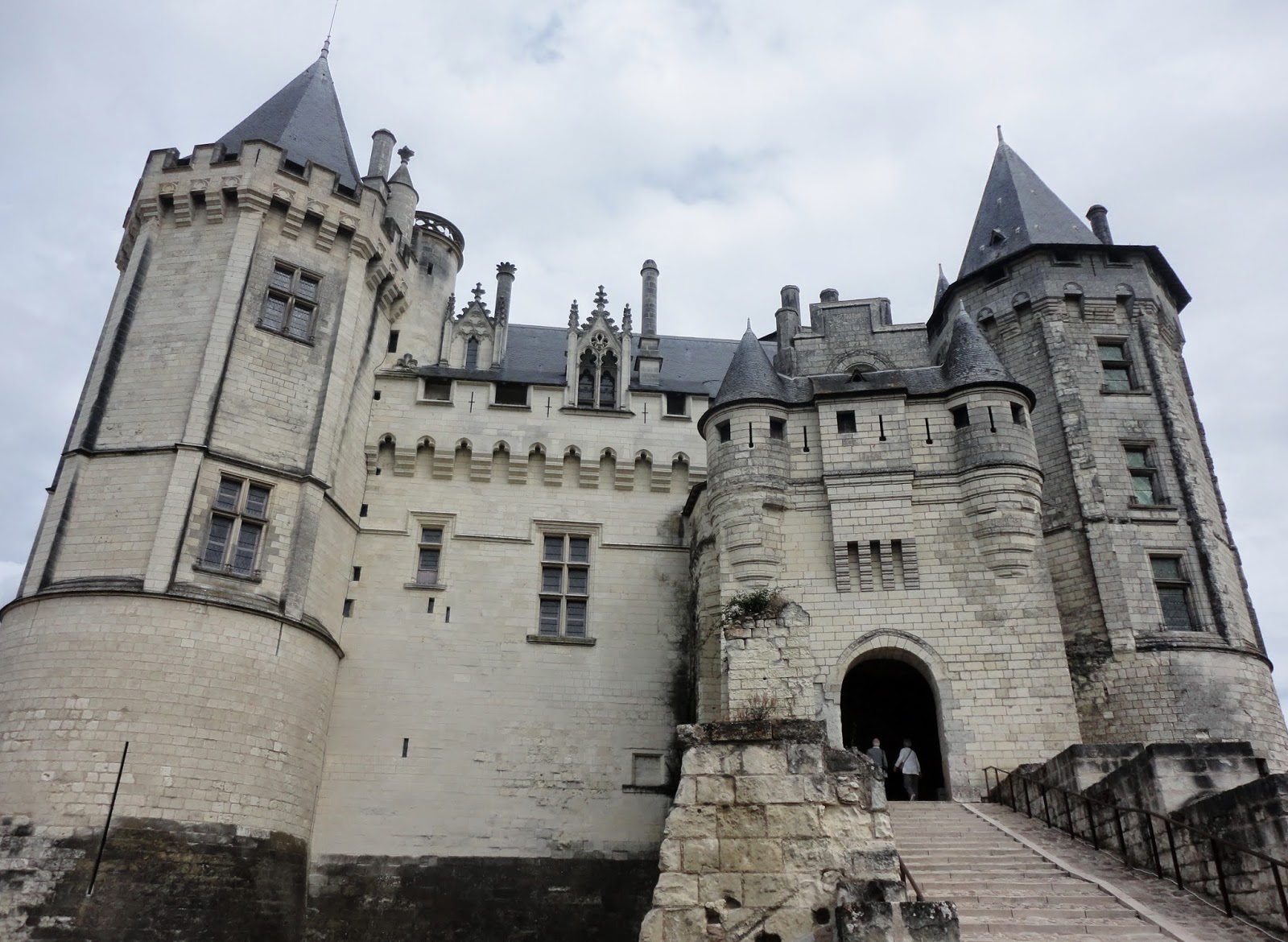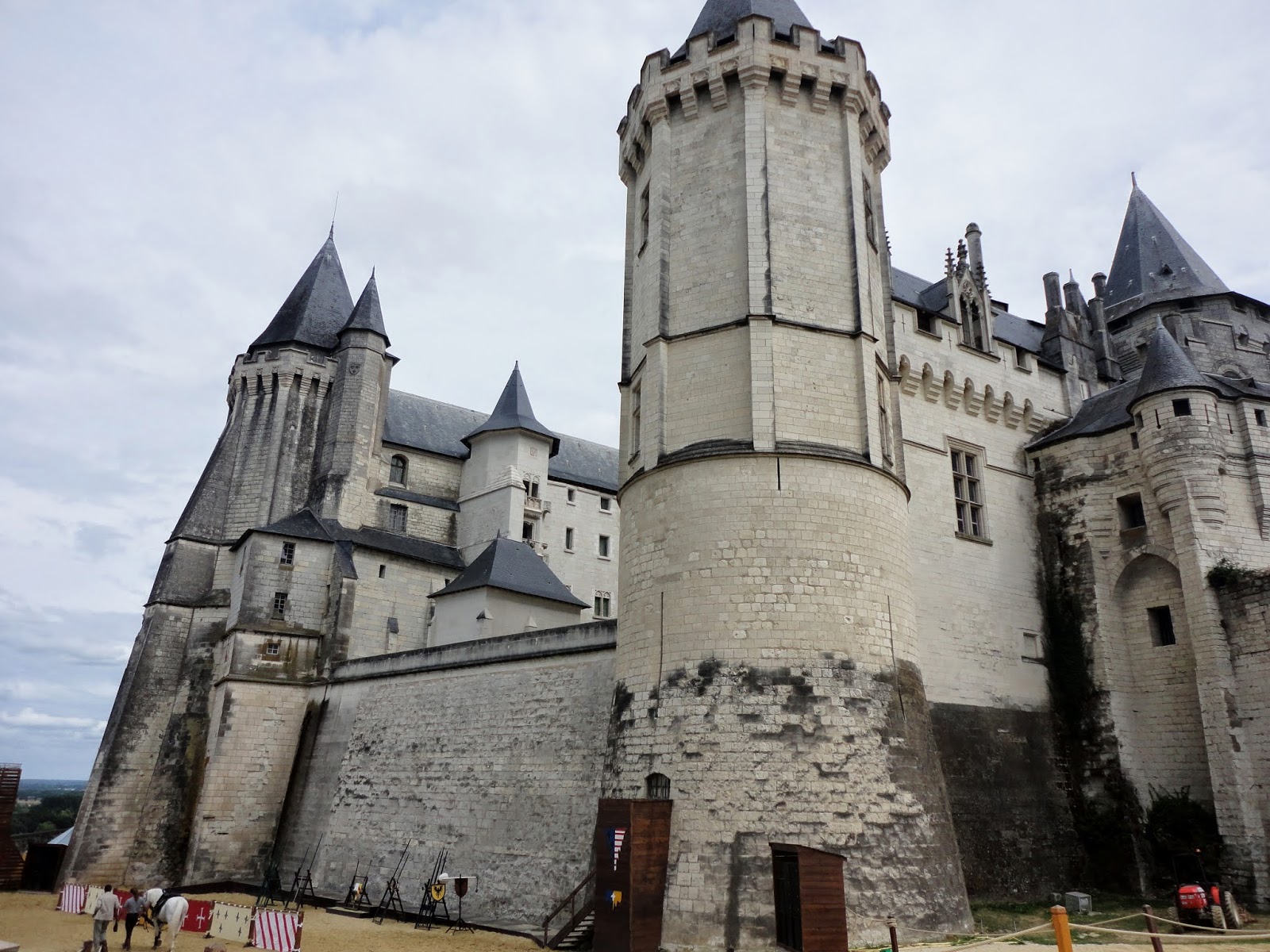 This château
sits on a hilltop in the middle of the town of Saumur, so naturally there are
some pretty great views from the top. There's not much in the way of grounds,
but the town itself is lovely for walking around. The château has a medieval feel,
more like what we call a castle in English, than many other châteaux which resemble
stately homes. The interior of the château has actually been converted into a
museum, so there's a lot of historical information in a more general sense,
whereas other chateaux tend to be furnished and stick to their own history. While
I was there, a horse show took place in the small sand arena next to the
château, which was no extra charge to attend, although I believe it is only a summer
occurrence. It was a medieval jousting tournament, and although it was all in
French, it was easy enough to follow, and make for something a little unique to
this château.
Amboise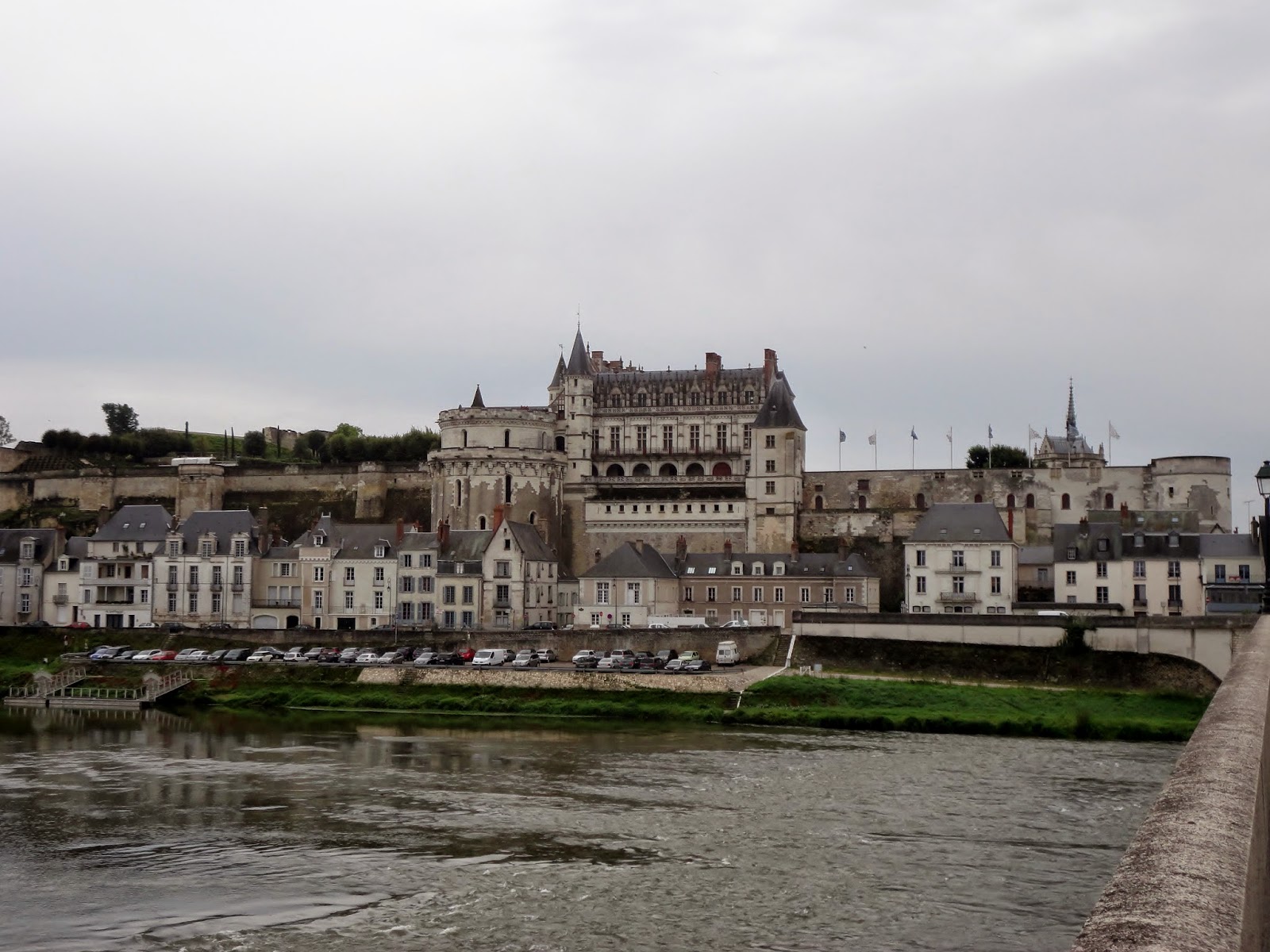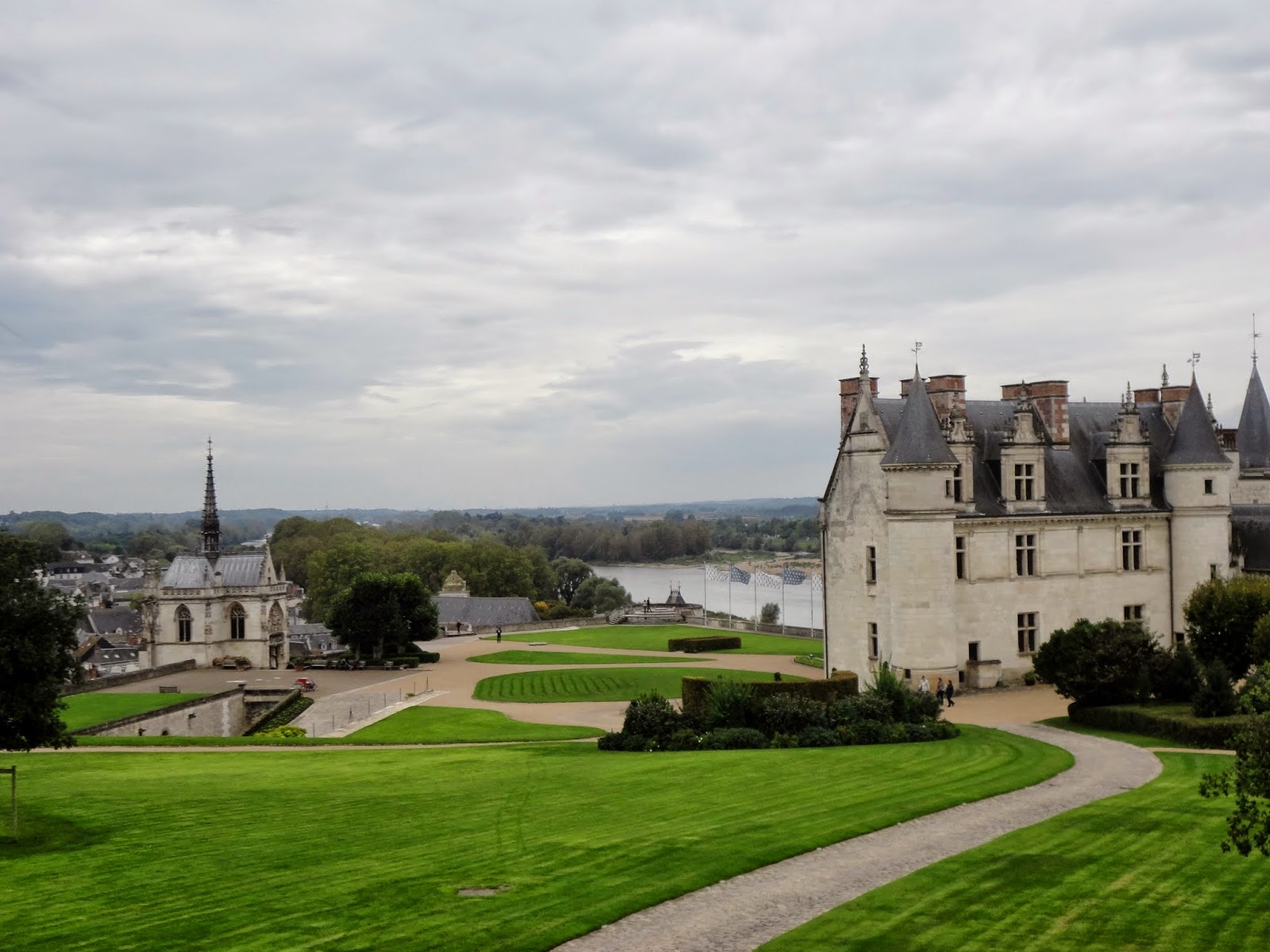 This one is also on a hilltop in a small town, but still has
gardens attached to it. The whole thing is surrounded by ramparts and towers up
the hillside, parts of which you can walk around. The château itself is quite
small, more like large house, but all furnished inside as it would have been in
the past, and there is access to the tower and spiral ramp leading to it. The
other building inside the walls is a small church, which is most famed for
housing the tomb of Leonardo da Vinci, who spent his final years in Amboise.
The gardens are most interesting behind the château, where the open lawns of
the front are replaced by formal planting designs.
Clos Lucé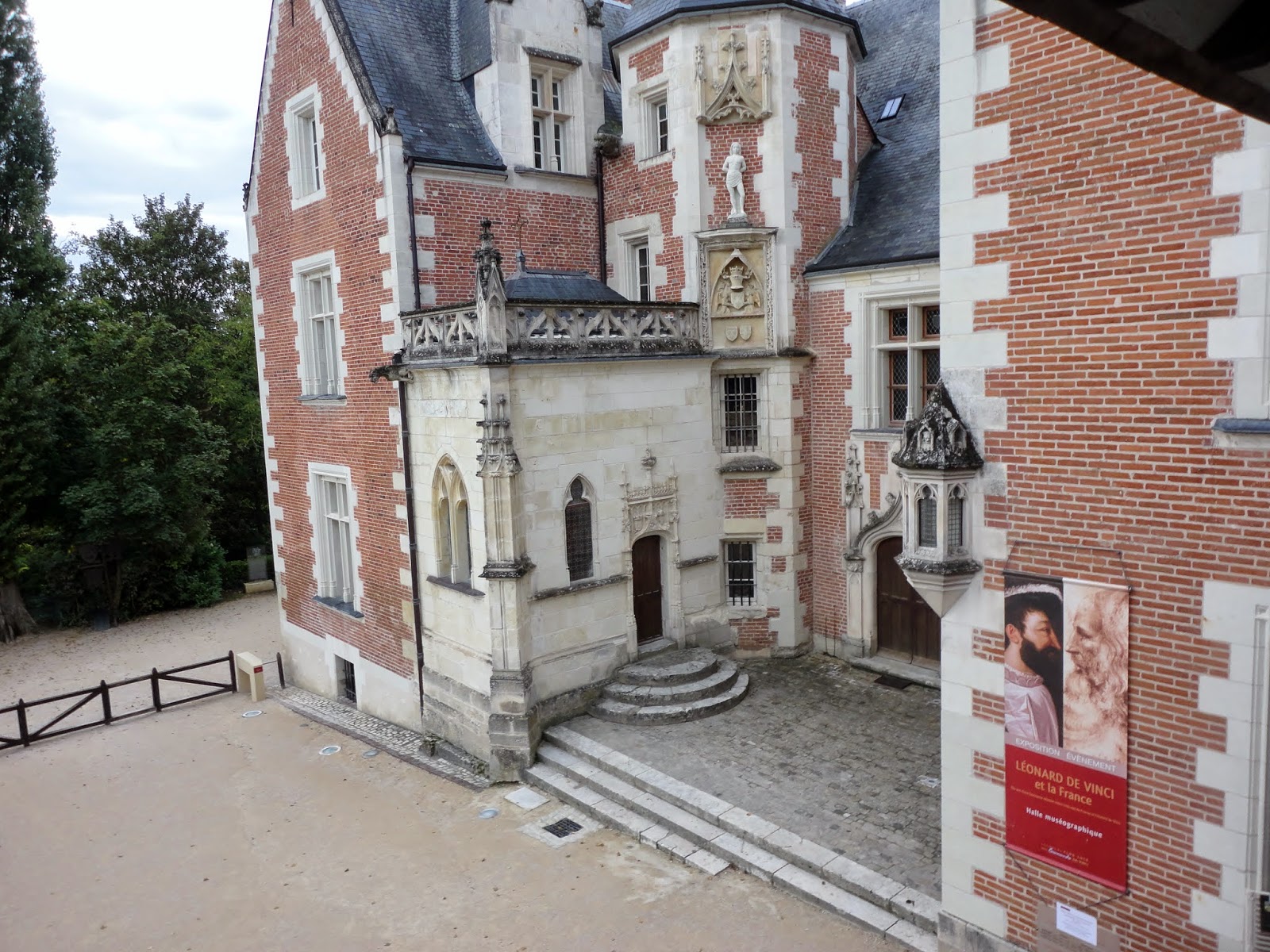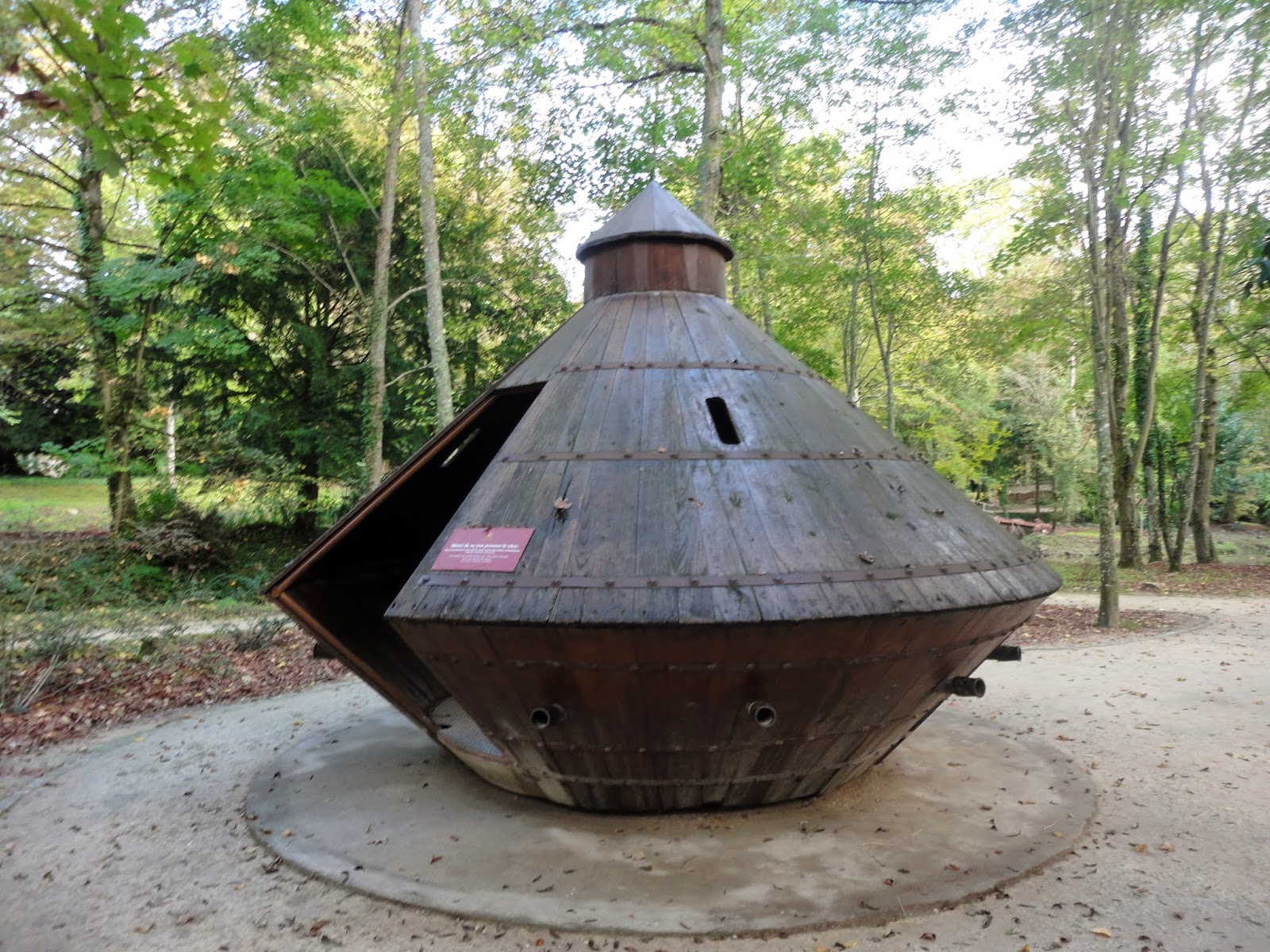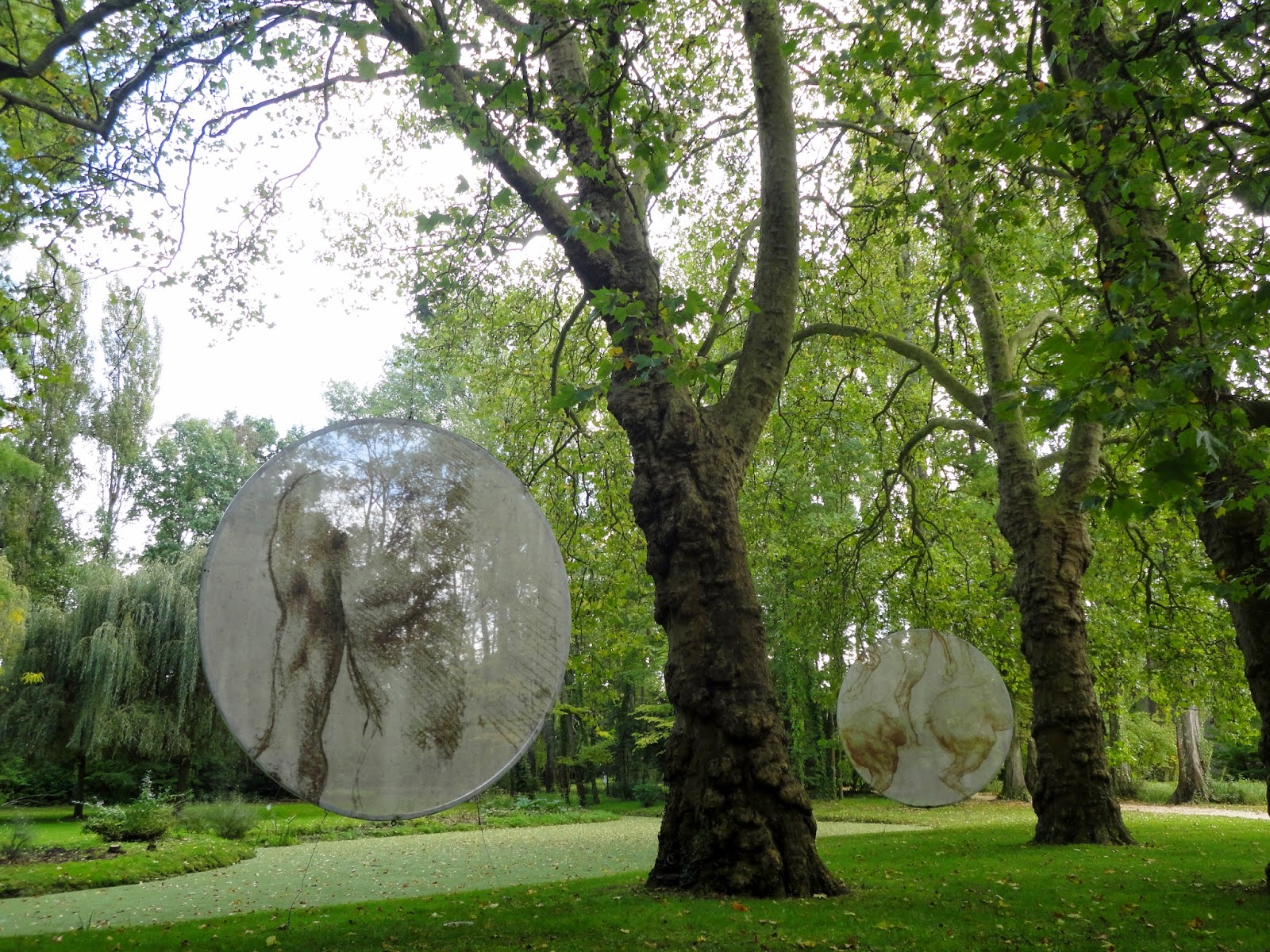 This definitely looks more like house, but is still classed as
a château. It's also in the town of Amboise, and was the home of Da Vinci in
the years preceding his death. The house itself is furnished as he would have
used it, and appears to have no restricted areas, unlike other châteaux.
However, the main attractions are the basement and the grounds. The basement holds
miniature replicas and animated films of many of his inventions, and full-scale
working models are located throughout the grounds. The grounds also have many
of his drawing and paintings transferred to huge canvases and hung from the
trees. Even without these additions, the gardens are beautiful, but their
presence makes for a fascinating visit.
Angers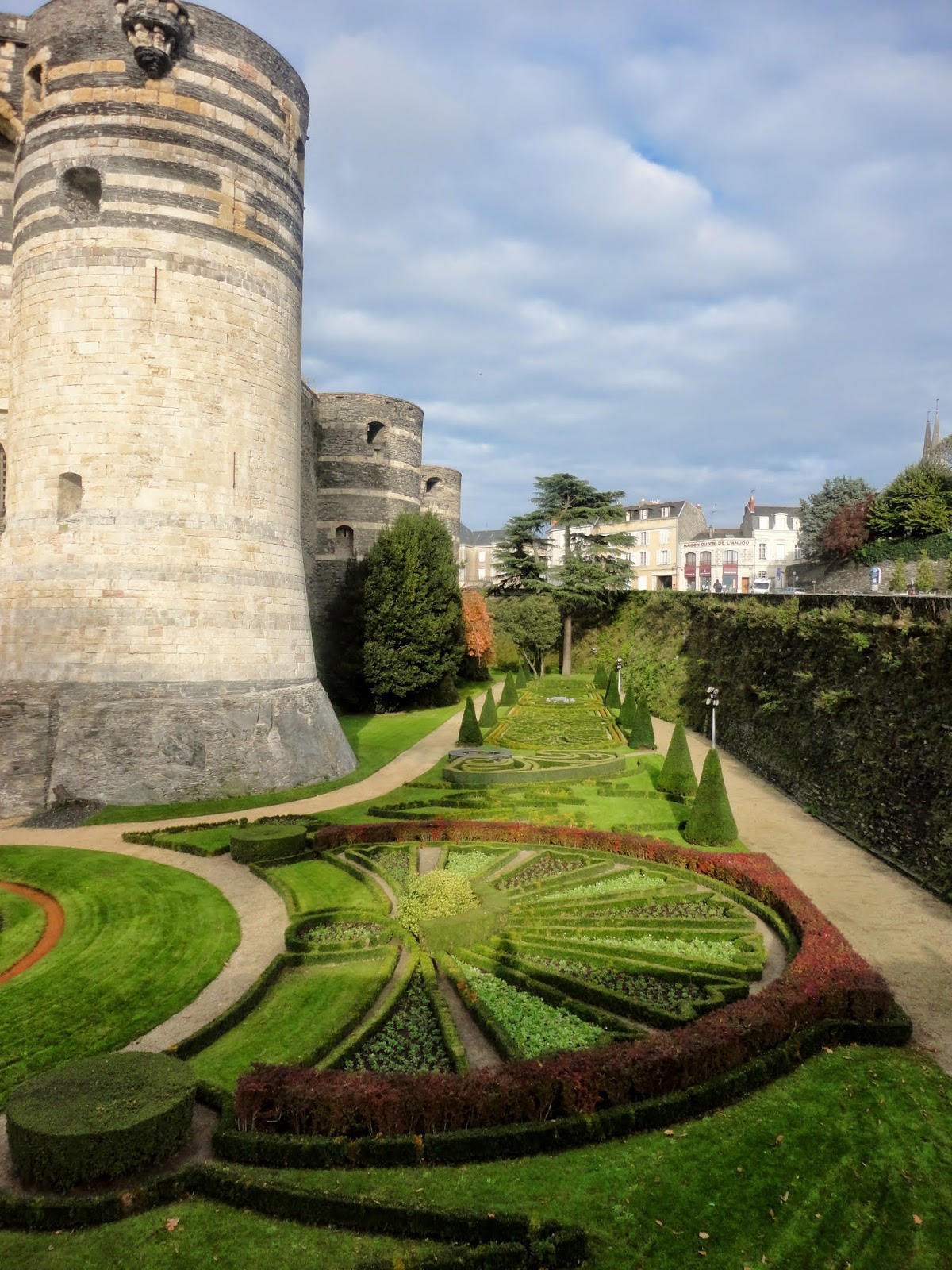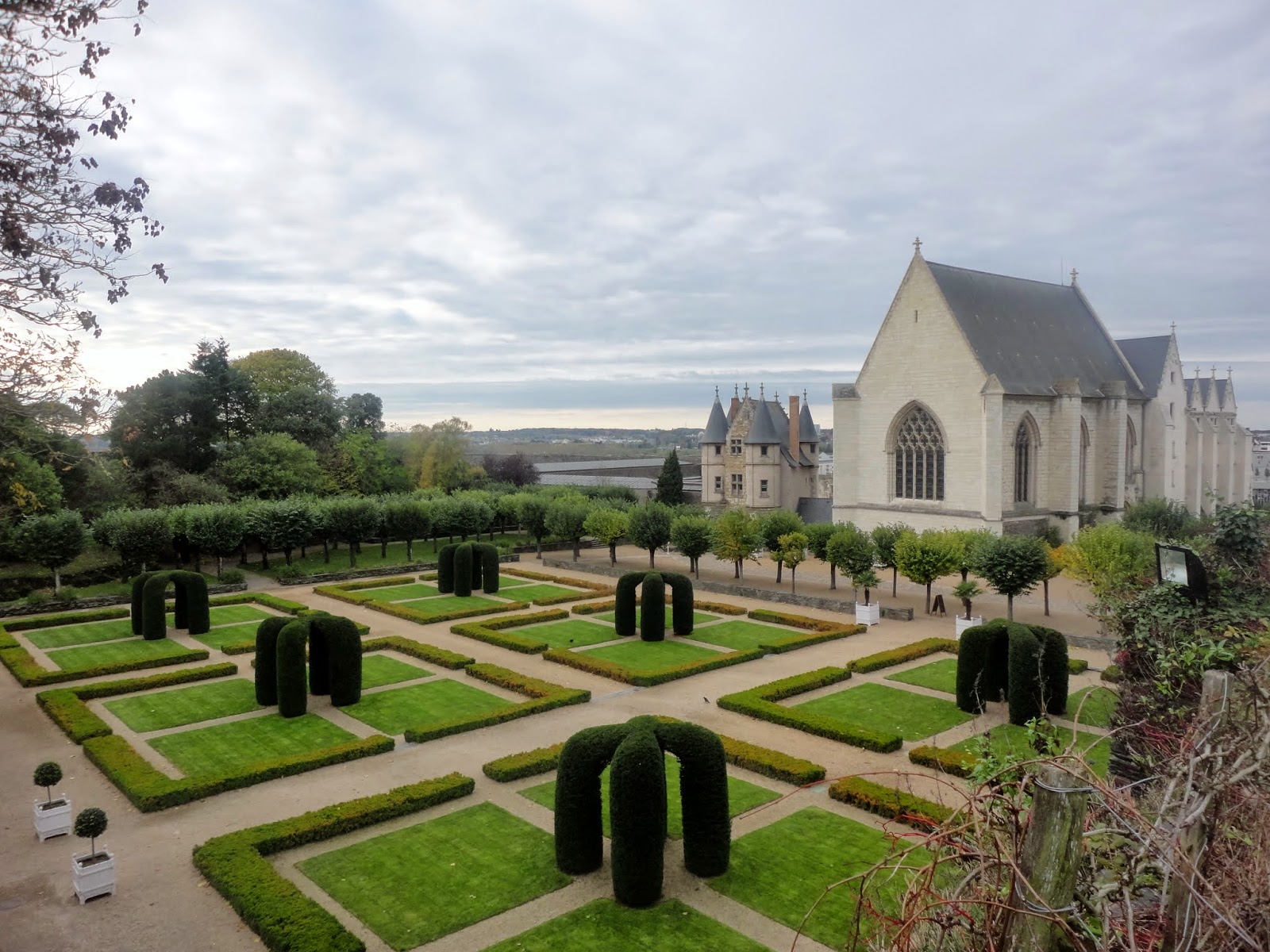 This château is located inside one of the larger towns of
the Loire Valley. From the outside, it is enclosed by a ring of towers, which
you are able to walk around for views of the town, and what appears to be a
moat, but is in fact drained and instead filled with formal gardens. Inside,
after crossing the drawbridge, there are various buildings dotted about, the
main one being the royal apartments. Unfortunately, during my visit these were
closed, presumably for renovation. However, there are also gardens within the
walls and access to the inside of the towers, which host various modern art
pieces – a little unusual for a château, but certainly interesting. A huge
gallery also holds The Apocalypse Tapestry, and you can have a guided
explanation of it if desired.
Langeais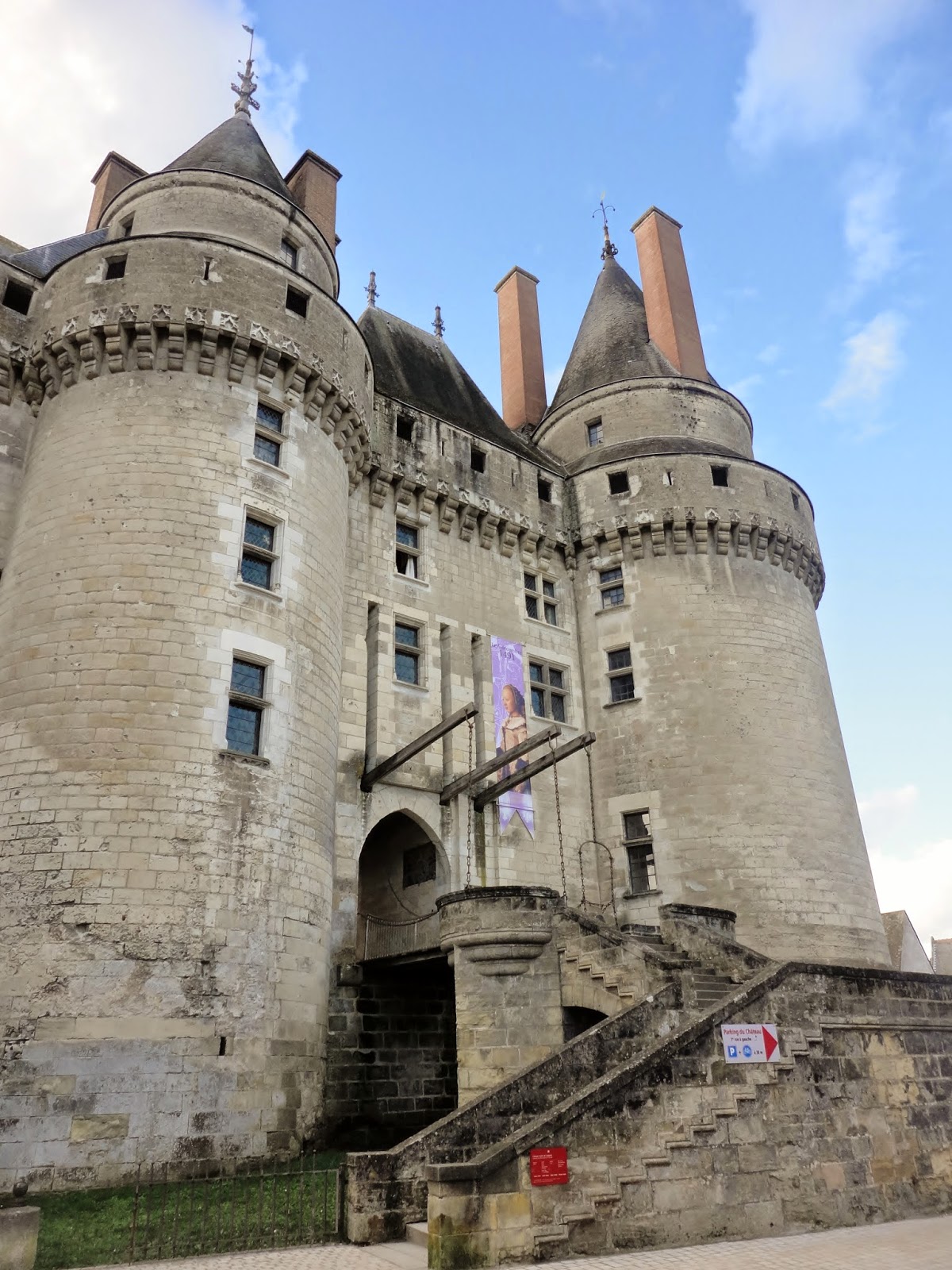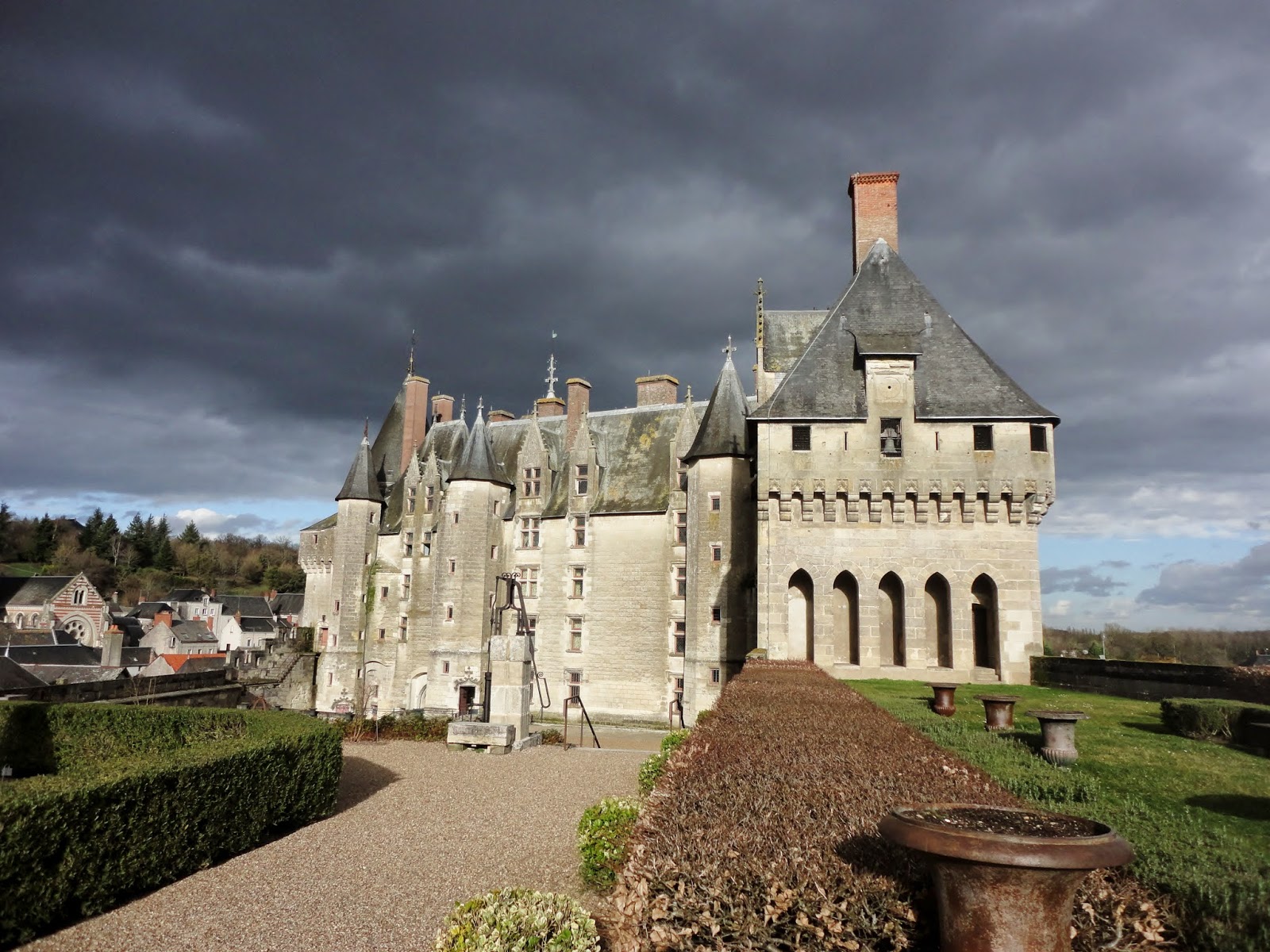 Although it is located in a tiny village, this is still
worth a visit. It has a medieval design, with large towers, and grounds sloping
up behind it. Inside, it is mostly accessible, although there was some cleaning
work going on while I was there, and everything was fully furnished, however I
did find the wax models in one room rather eerie. There's natural progression
for looking around it, which includes access to the walkway around the top of
the building. The grounds are small, but host a defensive/look-out structure
which you can climb up, a play-park, a tree-house (there were no other visitors
in the grounds, so of course I went up it!) and a collection of fairy
paintings, which were unusual but somehow fitted in well.
You May Also Like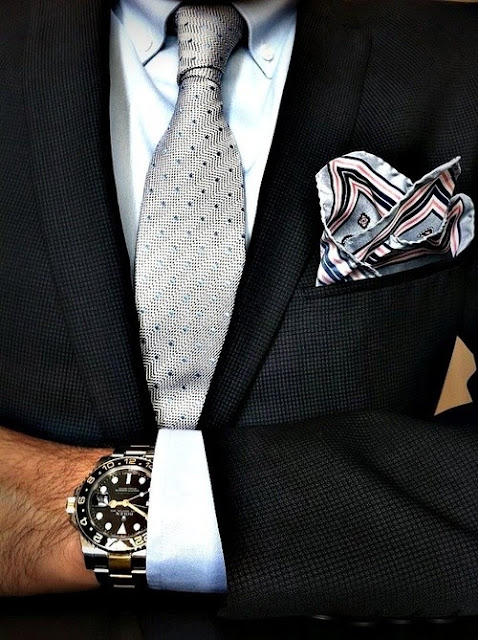 12 July 2014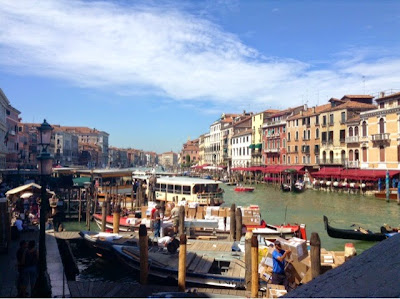 13 June 2014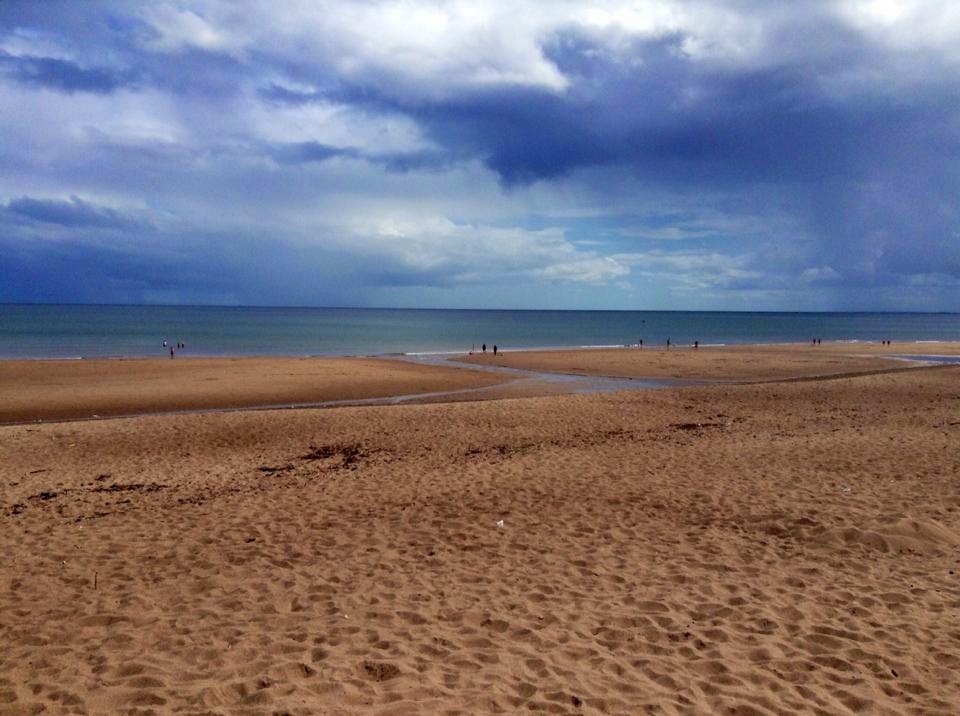 30 July 2014